Pizza chain Papa John's is rolling out its first vegan pizzas at its more than 220 locations across South Korea. This week, the chain introduced two new menu items: Green Eat Vegetable Margarita and the Green Eat Vegetable Garden Special.
The chain says it is introducing the new vegan options in response to consumer demand. "Although the domestic market is still small compared to the overseas vegan market, the role of a premium pizza brand is to respond to preferences of each consumer," Jeon Joong-gu, Head of Papa John's Korea, said in a statement.
While Papa John's has 222 locations in South Korea as of March 2022, the company aims to expand its presence to 300 stores by 2025.
Vegan options at Papa John's
Papa John's may be the first major pizza chain to offer vegan pizza in South Korea, but it's not the first time the chain has introduced options for vegans in other countries, such as Spain, Costa Rica, and the Netherlands.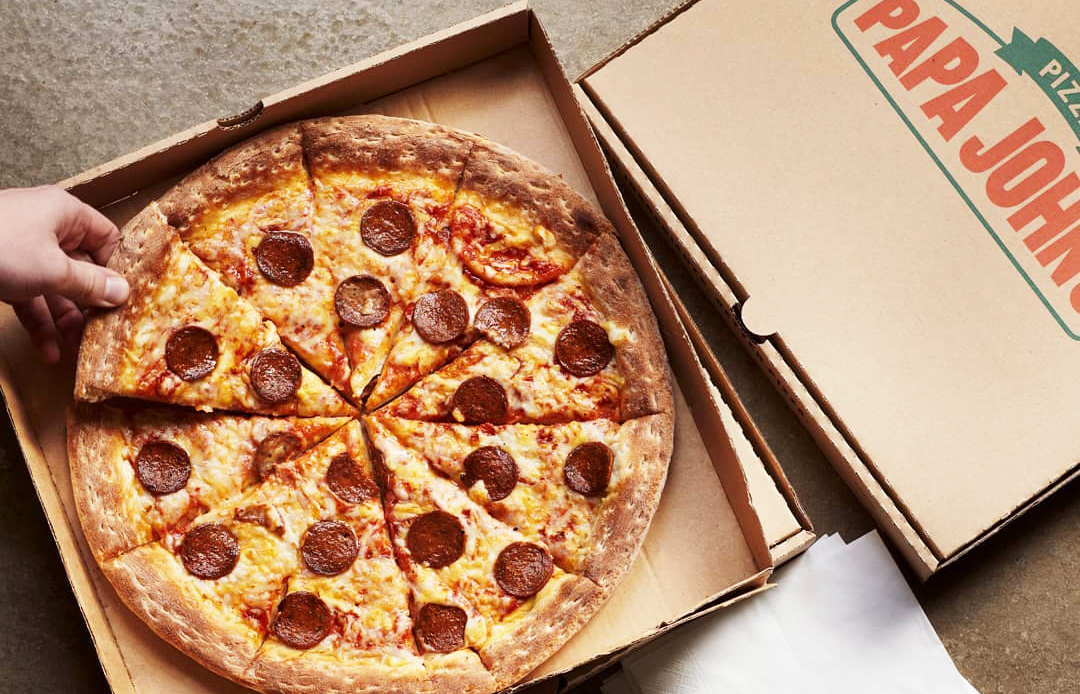 Papa John's
Last fall, the chain's locations in Chile began offering a vegan pizza called the Vegan BBQ Shot topped with plant-based chicken made by local food technology company NotCo, along with vegan cheese, onions, olives, and barbecue sauce.
"Since NotCo's inception, our priority has been to innovate and reinvent an industry that invites us to rethink how we feed ourselves," NotCo CEO and founder Matías Muchnick told Bloomberg Línea. "We chose to produce Plant-Based products because we know that, by taking the animal out of the equation, we considerably reduce pollution, and it is an honor to share these values and principles with a giant like Papa John's."
Over in the United Kingdom, Papa John's joined other vegan restaurants across the UK to celebrate World Vegan Month last November by slashing the price of its vegan pizzas by 50 per cent. There, the fast-food chain currently offers a wide range of plant-based options, including the award-winning "The Vegan Works" pizza, which features vegan sausage, baby portobello mushrooms, green peppers, onions, and black olives.
Papa John's
Papa John's first launched vegan cheese at its 350 UK outlets back in 2019, following an online petition that reached nearly 30,000 signatures. And that demand translated on launch day, when the chain sold out of its vegan cheese within 24 hours of adding it to its menus.
Since then, Papa John's has vastly increased its vegan offerings in the UK, with sides including Vegan Chilli and Cheese Sticks, Potato Tots, and Cauliflower Wings, along with optional pizza toppings such as Vegan Jackfruit "Pepperoni" and Vegan Cheese.
Despite its expansive plant-based options in the UK, South American, and now South Korean, Papa John's has yet to make similar menu updates domestically.
Vegan in South Korea
South Korea's vegan market has been rapidly growing to meet demands of its large plant-leaning population. According to the Korean Vegetarian Union, half a million South Koreans identified as true vegan, whereas another 1.5 million identified as vegetarian or mostly plant-based. Given these numbers the vegan population has tripled in the nation within the past decade, but it's the significant rise in flexitarians that has caused such a boom in the plant-based market.
To meet demand, several plant-based brands have launched innovative new vegan products and are positioning the country as one to watch in the global plant-based space.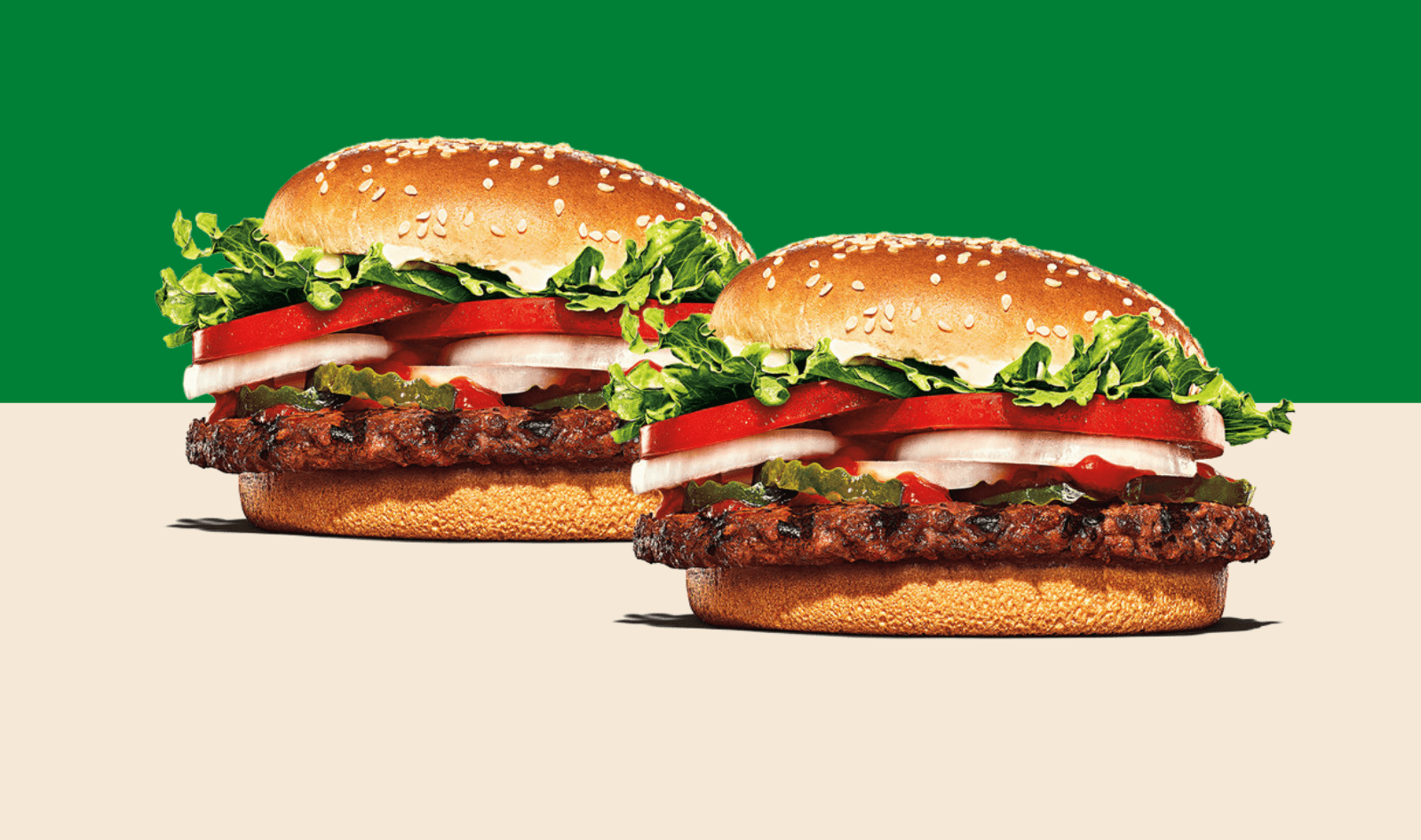 Burger King
Like Papa John's, other quick-service restaurant chains are also getting in on the growing market, including fast-food chain Burger King which, in 2021, added a plant-based Whopper to its menu at more than 200 locations across South Korea. The Plant Whopper was made with a soy-based patty produced by Australian vegan company v2Foods.
That same year, Korean food retailer and distributor Shinsegae Food released vegan cold cuts under its Better Meat brand that were served on sandwiches at Starbucks nationwide. The options included three kinds of plant-based ham: bologna, mortadella, and a German-style ham.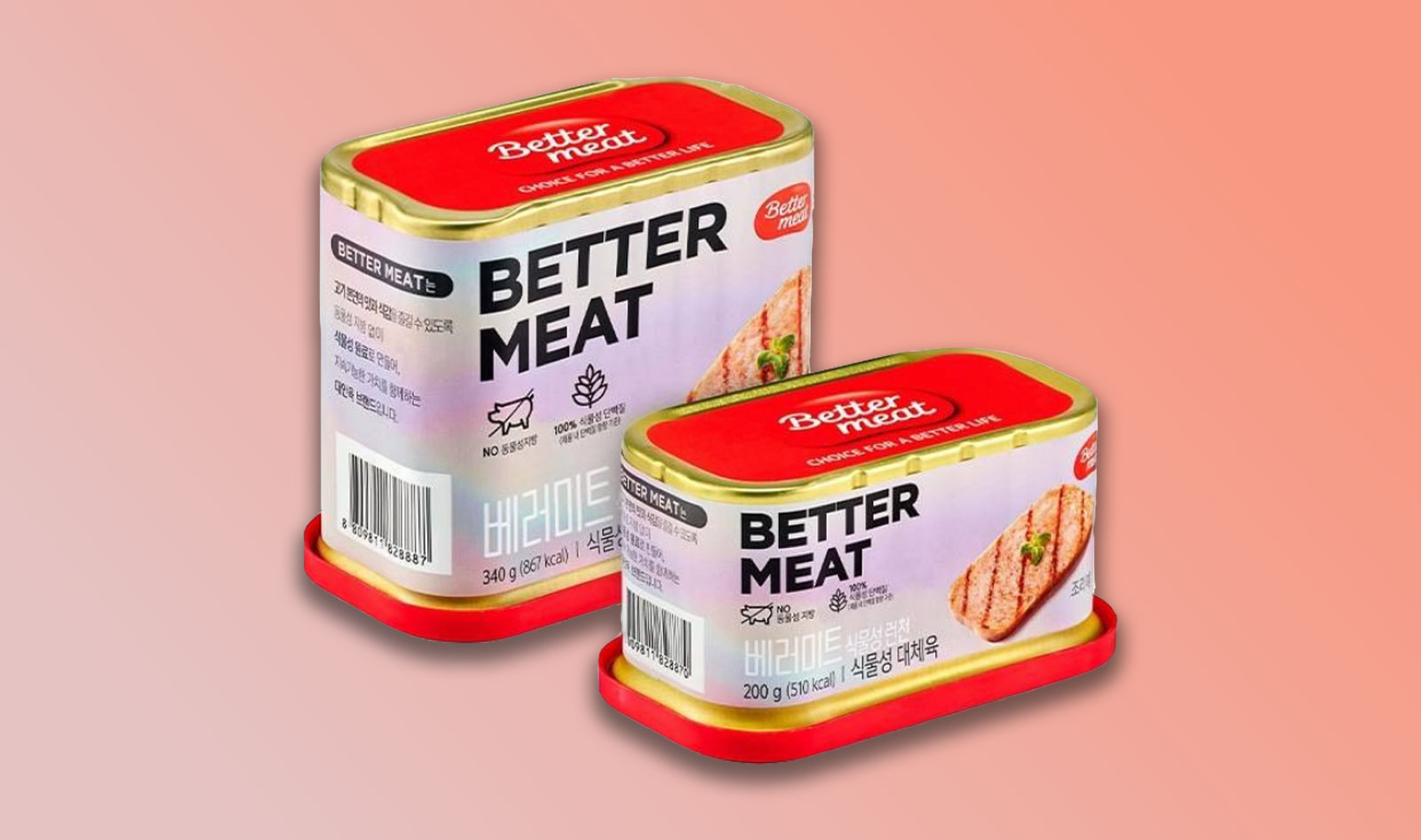 Better Meat
Last year, Better Meat expanded to the United States and debuted its SPAM-style canned vegan luncheon meat and other plant-based meat products such as cold cuts, meatballs, and sausage patties to the market. The US-based Better Foods was created to boost Shinsegae's competitiveness in the meat alternatives market and support research and development and global expansion of the brand.
Beyond plant-based protein options, South Korea has also joined the race to commercialize cultivated meat—or meat produced from a small amount of animal cells in a bioreactor—with a goal of not only making these products publically accessible, but to improve their production processes for the benefit of the entire industry.
In December 2021, CellMEAT released images of its Dokdo shrimp—which appears identical to traditionally produced shrimp. And Sejong University researchers unveiled the country's first cultivated pork, which has the potential to improve the production method of one of the world's most consumed meats.
For the latest vegan news, read: