The days of boring salad are officially behind us with exciting vegan restaurant news cropping up every week. There's a new steak sandwich at celeb-backed vegan chain Neat Burger in NYC. A beefed-up vegan taco salad is making rounds in the Midwest at Foxtrot. Southern California is getting a new vegan bakery with the forthcoming opening of Yvonne's Vegan Kitchen in Pasadena. And Panda Express launches Apple Pie Rolls, its first dessert which happens to be plant-based. Read on for more.
1Neat Burger's got a new steak sandwich
Backed by actor Robert Downey Jr., vegan meat company Chunk Foods is making its way to more menus after a successful launch at Charley's Steak House in Orlando, FL last month, the first American steakhouse to add plant-based steaks.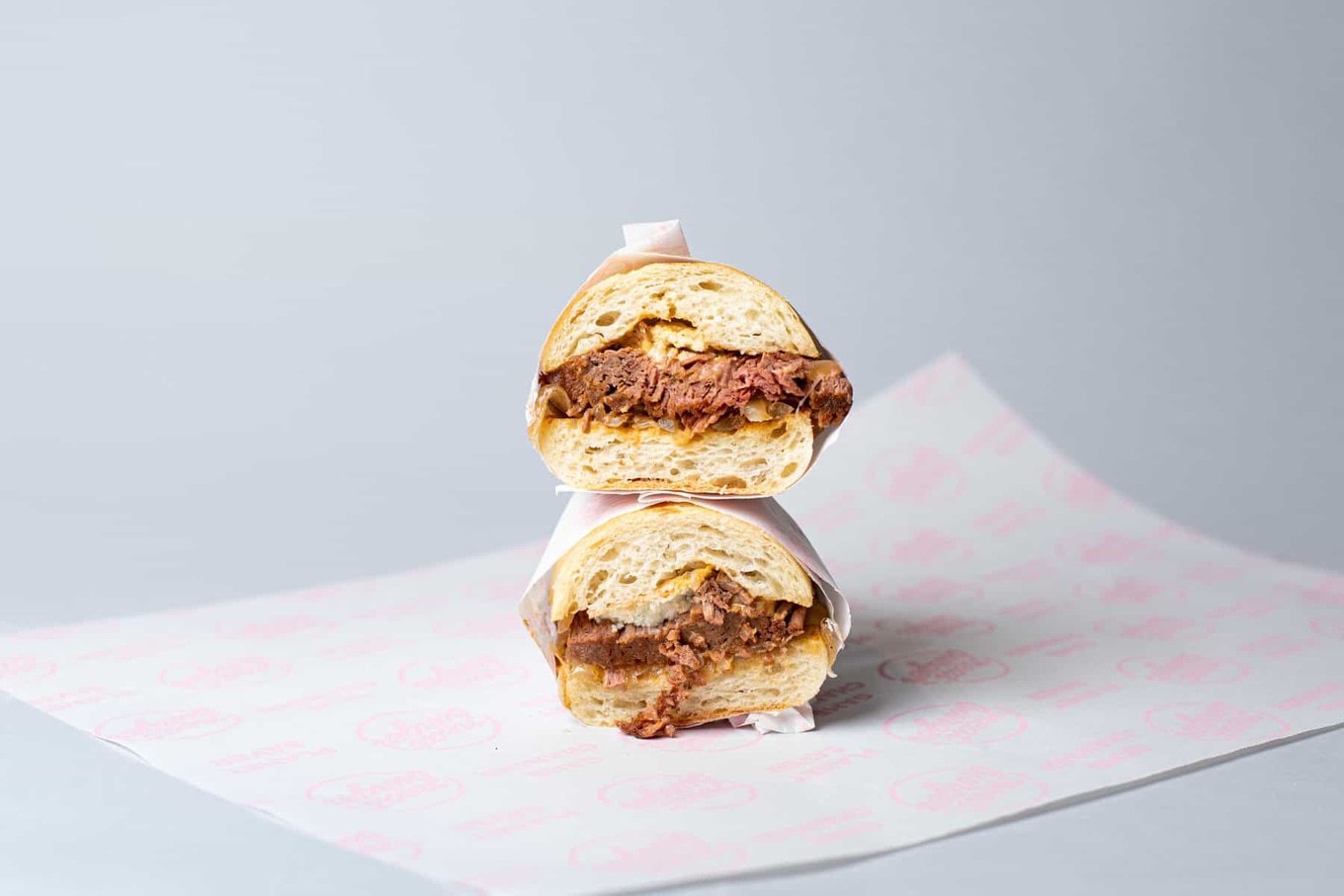 Chunk Foods
This week, Chunk partnered with British vegan fast-food chain Neat Burger, another celeb-backed company that counts Leonardo DiCaprio and Lewis Hamilton as investors. Timed with New York City's Climate Week, the vegan chain's first stateside location in NYC now offers the Chunk Steak Sandwich ($19.99) that features the hearty steak, blue cheez, cilantro chipotle sauce, and caramelized onions, all served on a fresh artisan roll.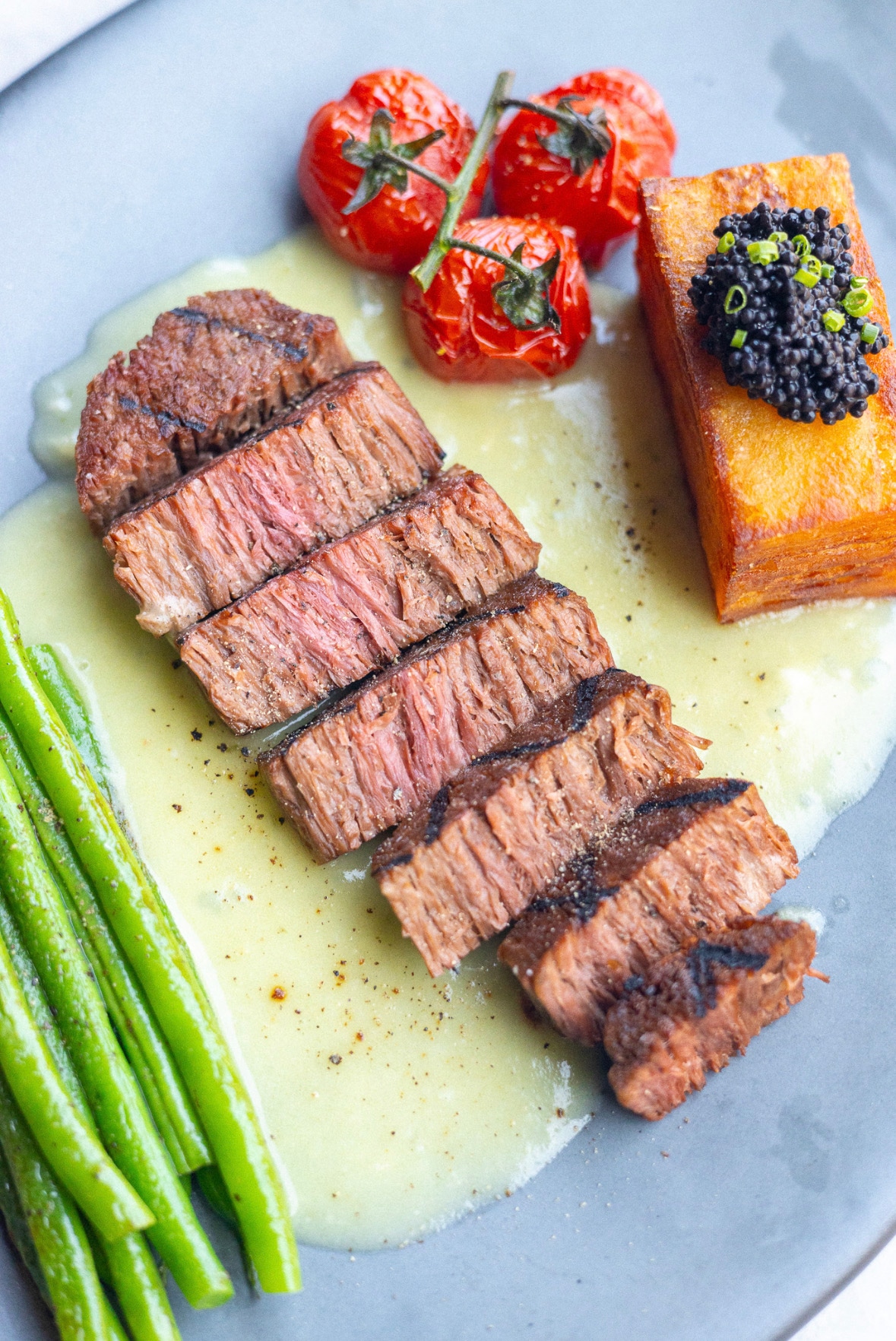 Chunk Foods
The quantities of the new sandwich at Neat Burger are limited, but you can also get your hands on Chunk's vegan steak at more than a dozen NYC restaurants, including French eatery Delice & Sarrasin; The Butcher's Daughter (all locations); Guy Vankin's restaurants Beyond Sushi, Collectta, and Willow (where it is served with housemade chimichurri); and more.
2Veggie Grill's improved Baja menu
Veggie Grill has been hyper-focused on menu innovation and quality as it tightens up operations to better serve its customers. To that end, it previously expanded its partnership with Beyond Meat to make its fan-favorite Beyond Steak a permanent menu fixture. Veggie Grill also doubled down on its partnership with YoEgg! to showcase the magic of its vegan eggs, complete with runny yolks, on its menu.
This week, Veggie Grill is improving its Baja menu of vegan fish offerings with Omni Golden Filet, made by Hong Kong-based OmniFoods.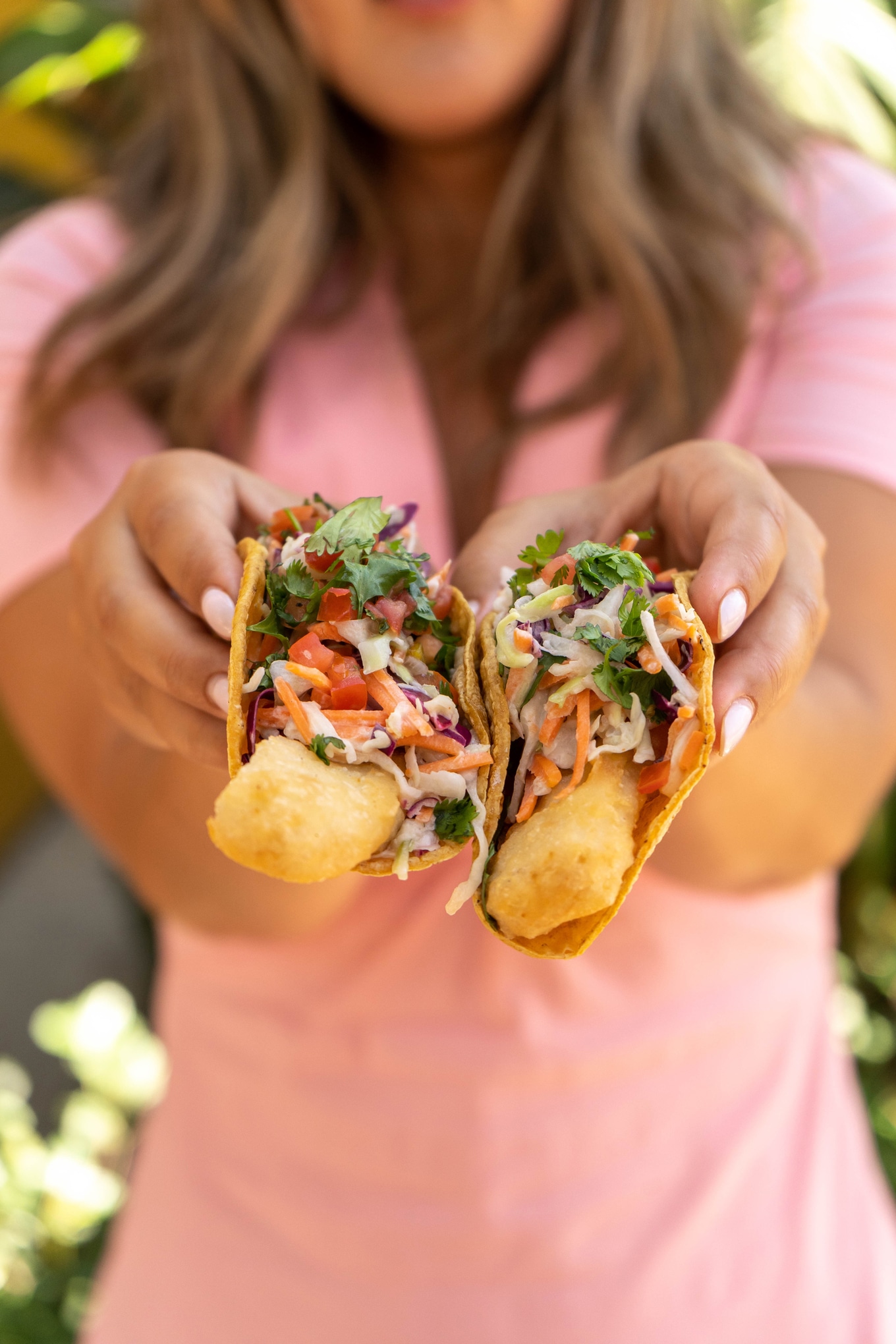 Veggie Grill
"We are incredibly delighted to work with our like-minded partner Veggie Grill and bring Omni Golden Fillet to more people and communities throughout the US," David Yeung, co-founder and CEO of OmniFoods, said in a statement.
"We have no doubt that these items will be a success as we fulfill our joint mission to construct a multifaceted global ecosystem of future food," Yeung said.
The company's vegan battered fish filet is now featured in three menu items: Crispy Baja Fish Tacos, Crispy Baja Fish Bowl, and Crispy Baja Fish Burrito, each item is served with creamy jalapeño slaw, cilantro, and pico de gallo.
3Foxtrot's beefy vegan taco salad
Motif FoodWorks, a food-technology company specializing in plant-based foods, has announced a partnership with Foxtrot, a Chicago-based corner store and café chain. The collaboration brings Motif's alternative beef products to Foxtrot's menu across its 30 locations.
The agreement initially had a limited-time frame but has been extended due to the partnership's success, making Motif's products a multi-season feature on Foxtrot's menus.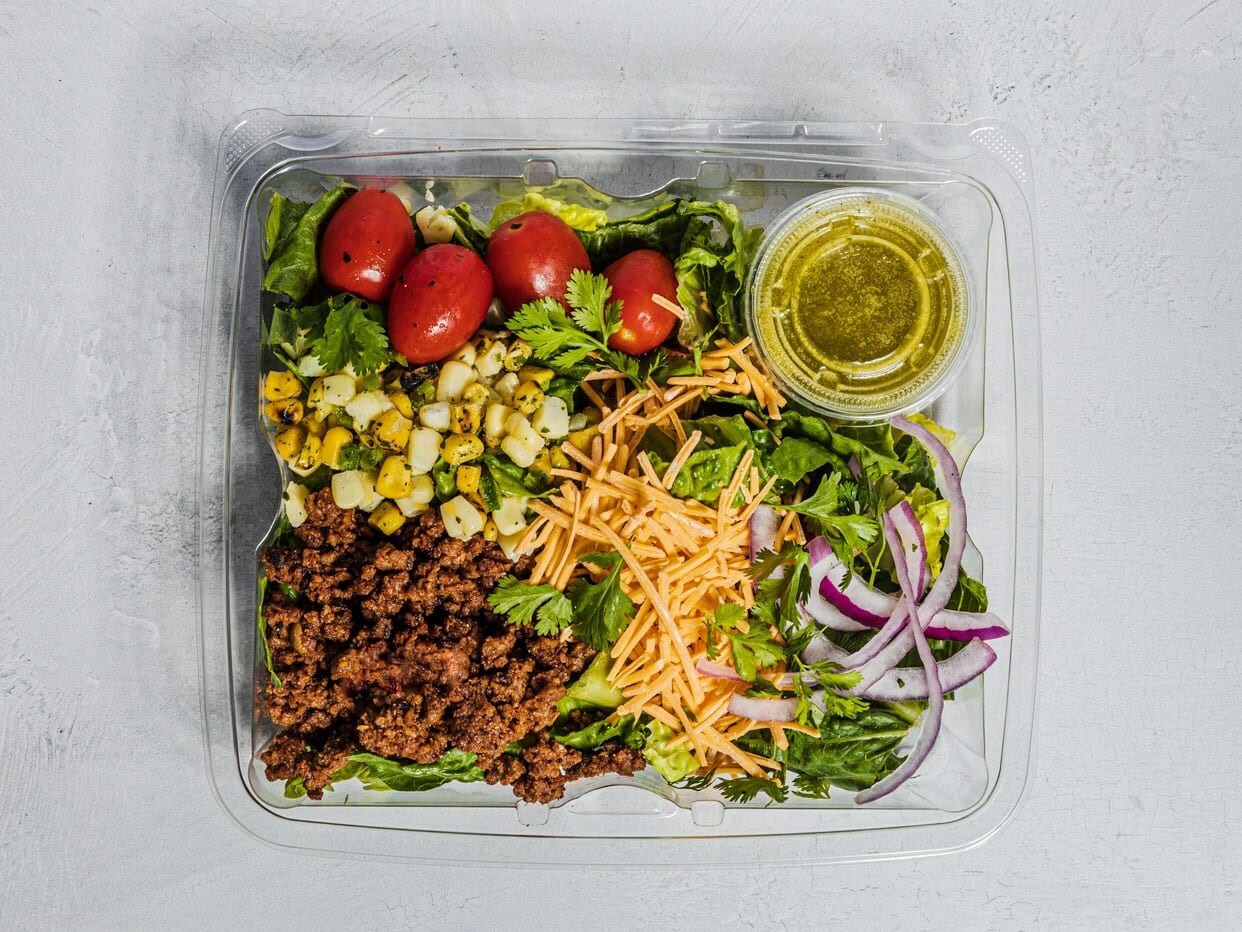 Motif Foodworks
"Motif BeefWorks came with lots of deep savory flavor that we historically find absent in most plant-based alternative proteins," Justin Schaub, Senior Director of Culinary at Foxtrot Market, said in a statement. "I was impressed by how workable the product really was … it seared, caramelized, and roasted much like animal-based proteins."
On the menu, Foxtrot now features Motif BeefWorks Plant-Based Beef Grounds in its Vegan Taco Salad. The dish includes a variety of ingredients such as romaine lettuce, roasted corn, tomatoes, jalapeño, onion, cilantro, and a lime vinaigrette.
Schaub also noted the product's versatility in applications beyond the Taco Salad, suggesting it is a strong contender when it comes to crafting burger patties.
"Eighty-eight percent of consumers expect to maintain or increase their consumption of plant-based foods, and we're proud to create products that make that goal a little bit easier—and tastier," Michael Leonard, CEO of Motif FoodWorks, said in a statement.
This new menu item is available for both pickup and delivery at all Foxtrot locations.
4Yvonne's vegan bakery gets a storefront
Just northeast of Los Angeles, Pasadena might be best known for its annual Tournament of Roses parade but something else is blooming in this corner of Southern California.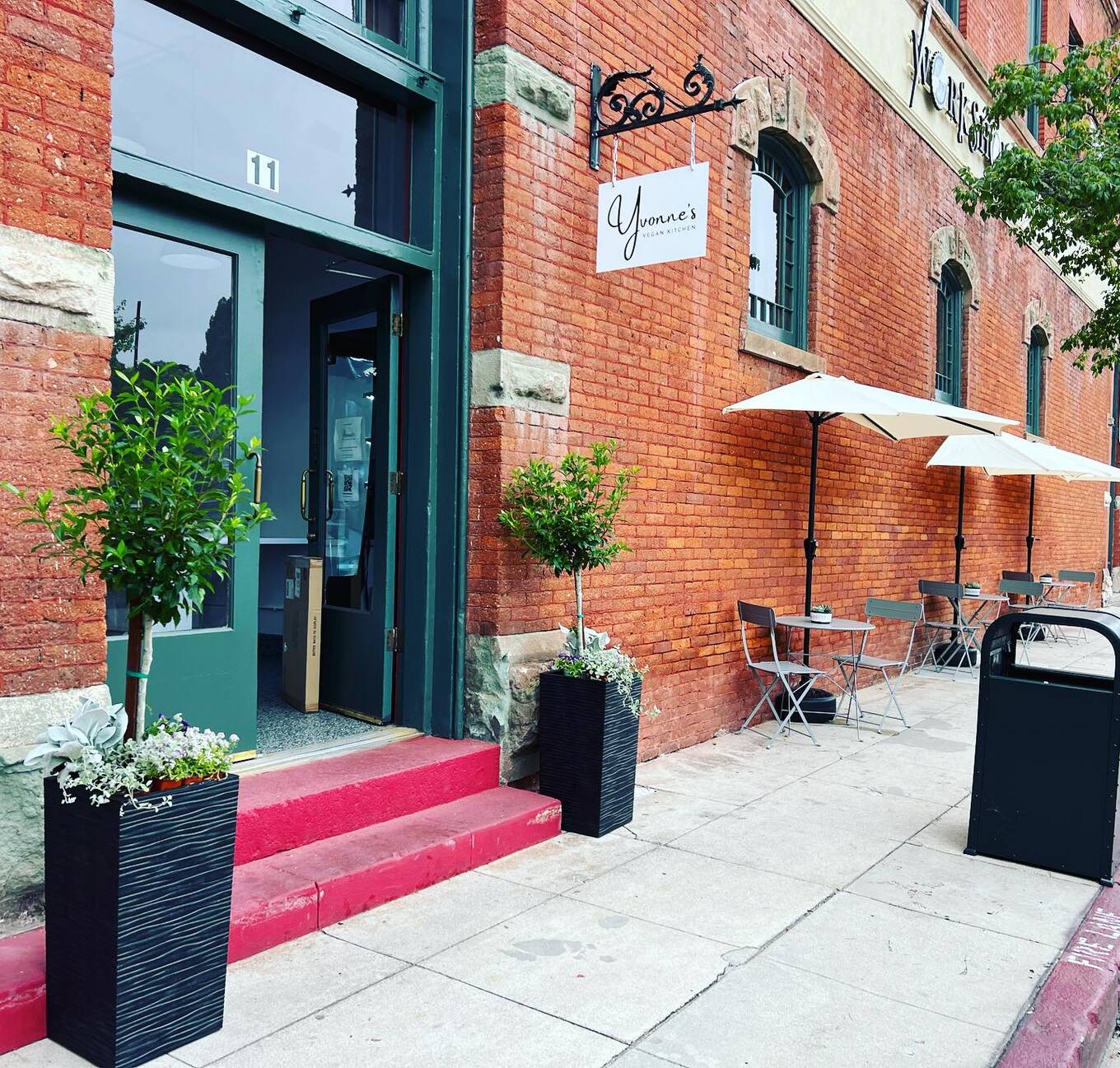 Yvonne's Vegan Kitchen
Yvonne's Vegan Kitchen, renowned for its celebrity-approved vegan and gluten-free treats, is setting up its first brick-and-mortar store. Slated to open to the public on September 29, 2023, this development comes as a significant step for the brand, which has been in business since 2018 through online retail and partnerships with high-end stores.
The new store will feature an array of products including cakes, donuts, brownies, and "goatless" cheeses. Additionally, the Old Pasadena location will offer exclusive items freshly made every day, such as morning pastries and savory bites like vegan meatloaf and Buddha bowls.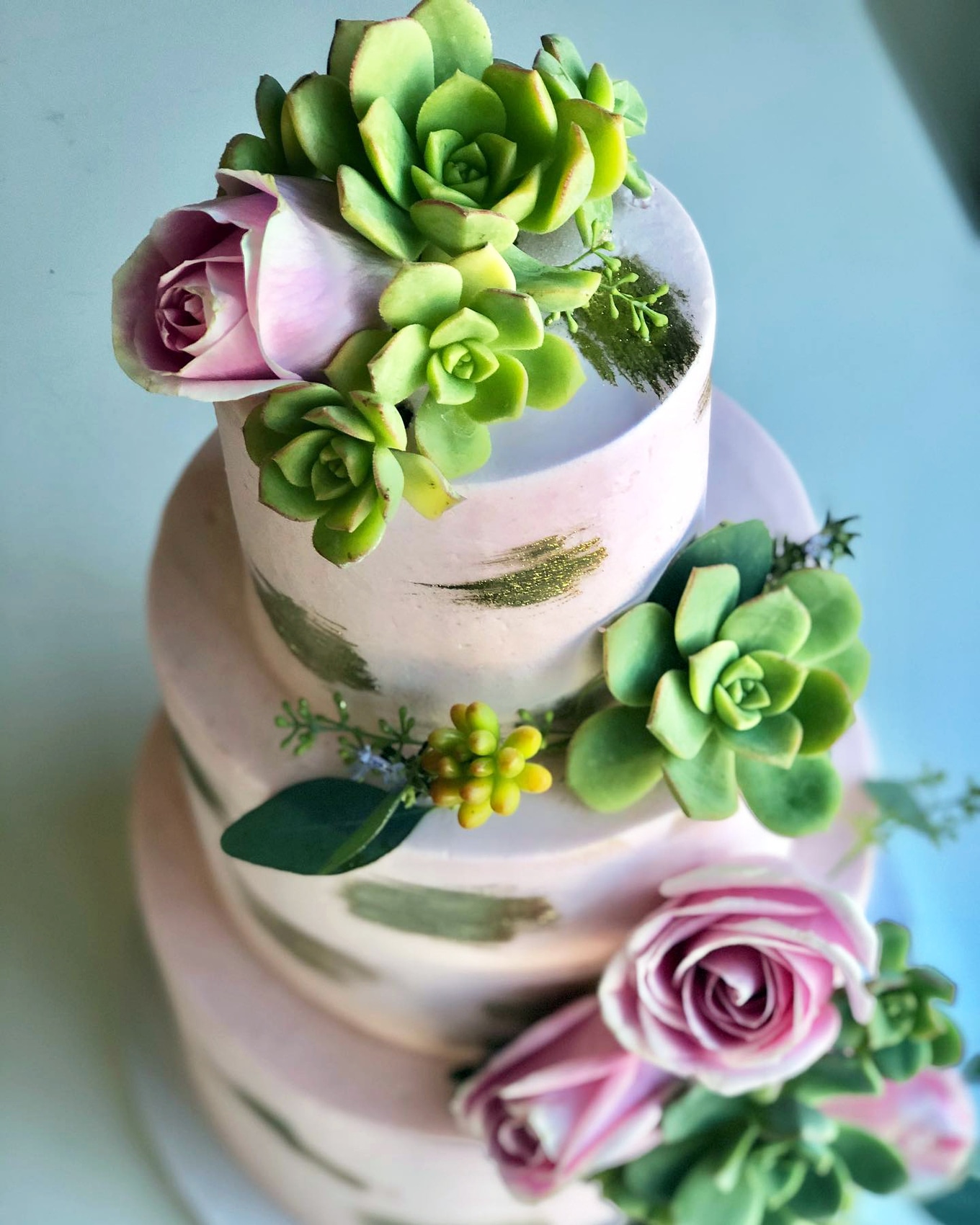 Yvonne's Vegan Kitchen
Founder Yvonne Ardestani chose her hometown of Pasadena for the flagship location, highlighting the city's diverse and welcoming community as factors that align with her brand's own mission.
"Choosing Pasadena, my beloved hometown, as our flagship location was a decision rooted in deep personal connection," Ardestani said in a statement. "The picturesque beauty, rich history, and diverse community are not only close to my heart but also resonate with our commitment to inclusive and sustainable dining."
"Pasadena's vibrant spirit, eco-conscious mindset, and unwavering support for local businesses makes it the perfect place to showcase our kitchen—where flavor meets compassion—proving that indulgence and healthy choices can harmoniously coexist on your plate," Ardestani said.
Yvonne's Vegan Kitchen has attracted a number of high-profile clients, from Lady Gaga to Ryan Gosling, and even includes two former US presidents among its patrons. With its products available in over 50 leading retailers in multiple states, as well as online with nationwide shipping, the brand's first physical location marks a new chapter in its growth trajectory.
5Apple pie rolls into Panda Express for dessert
Are you still mourning the loss of the Beyond Original Orange Chicken at Panda Express—a tasty, but limited-time, vegan chicken offering that is no longer on the chain menu? Us, too.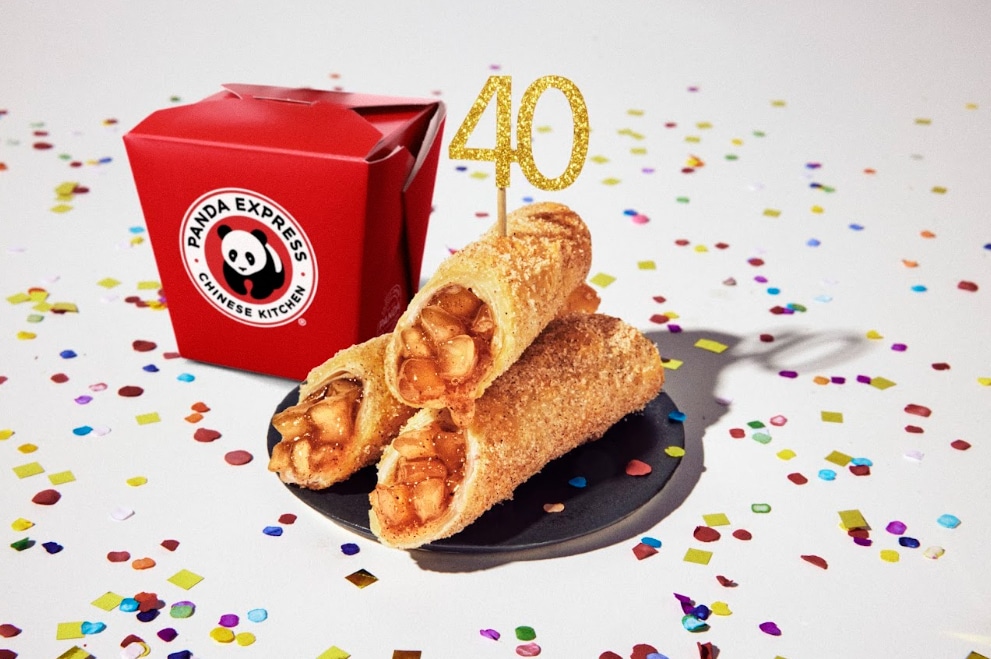 Panda Express
But this week, we've discovered something new to try at Panda Express: Apple Pie Rolls, which we confirmed are plant-based. Panda's first dessert is one part egg roll and one part warm apple pie for a gooey, cinnamon sugar-coated experience that still resonates with its culinary point of view.
"We're always looking for innovative ways to create flavorful dishes while still delivering comfort and crave-ability that our guests know and love," Chef Jimmy Wang, Executive Director of Culinary Innovation at Panda Express, tells VegNews.
"The new Apple Pie Roll is Panda's first-ever dessert offering, and we wanted to give our guests—even those with a plant-based diet—a new way to enjoy their American Chinese favorites," Wang says.
Panda Express notes that while the apple pie rolls are plant-based, they do share cooking and preparation equipment with items that contain animal products.
For the latest vegan news, read: