Perhaps it's the nostalgia of chasing the ice cream truck as a kid or memories of splitting a "twin popsicle" with your friend and trying to make sure it splits evenly, but whatever the reason, everyone loves popsicles. Since the dog days of summer are the optimal time for us to perfect our own recipes, here are 11 of our favorite popsicles to make.
Are popsicles always vegan?
Most popsicles are made with fruit and fruit juice, so often, they're totally vegan. But that said, you should always double-check the recipe or ingredients list beforehand, because some of the creamier options can be made with cow's milk or dairy yogurt, for example.

While you can head to the store and grab some vegan popsicles, it's also fun (and easy!) to make them from home. Here are some of our favorite recipes below—make sure to bookmark them for the next time you're looking for a refreshing, cooling frozen treat this summer.
11 vegan popsicle recipes to make this summer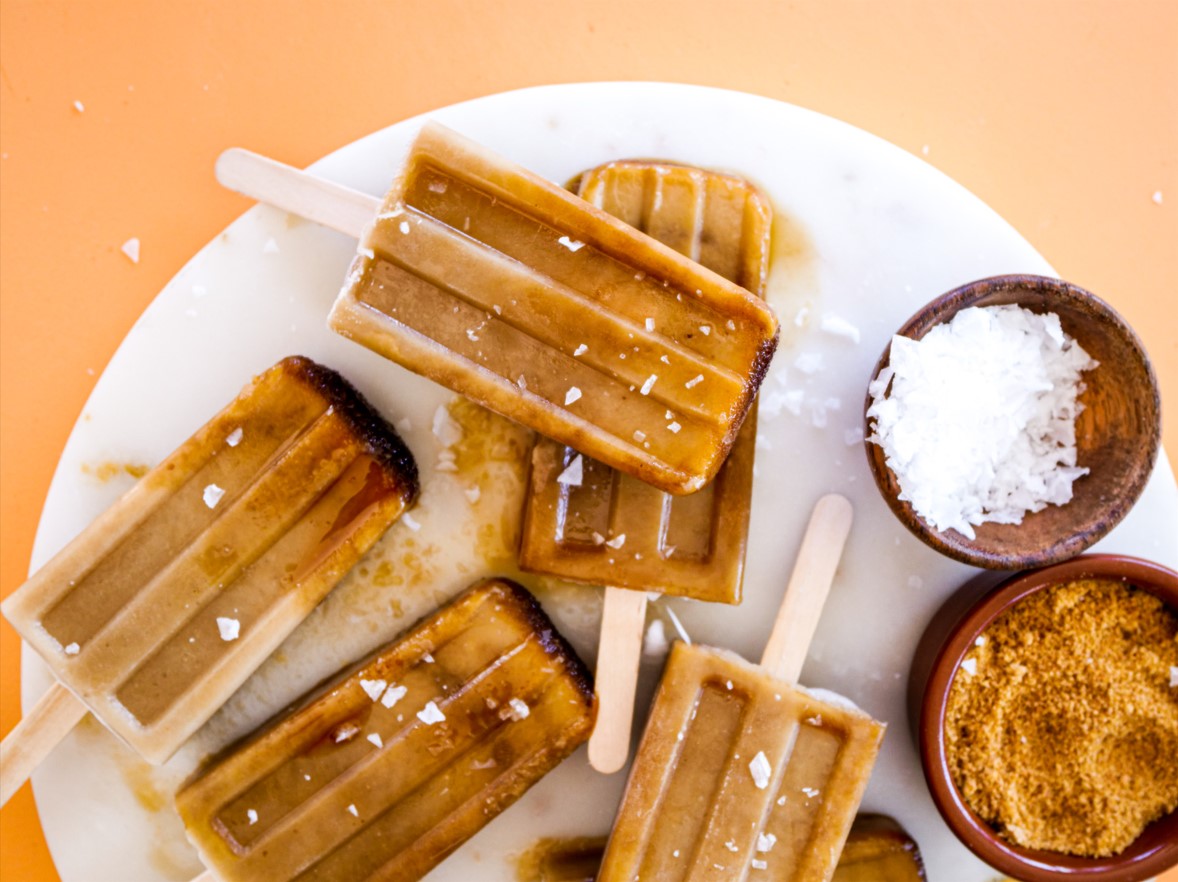 Bailey Ruskus
1Salted Dulce de Leche
Just the name of these popsicles is enough to get you drooling. The caramel flavor comes from a creamy blend of cashew milk and coconut sugar. Throw in some flaky salt, vanilla, and a couple tablespoons of tapioca flour (the secret ingredient!), and you've got yourself a dessert worthy of making time and time again. For a cashew-free option, try your hand at these Dulce Date Leche Popsicles. Like the name implies, this treat owes it flavor to dates. Steer clear if you're allergic to tree nuts, as the recipe calls for coconut milk.
Get the recipe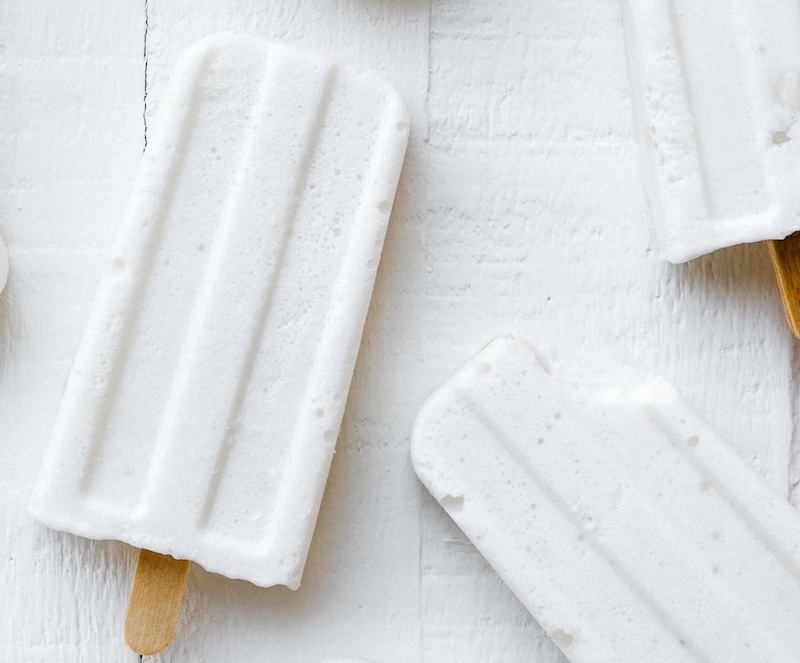 Sarah Bond
2Marshmallow-Coconut Cream
VegNews readers will agree: you need to make these popsicles now. One of our most popular recipes, these frozen sweets owe their signature fluffiness to the star ingredient: aquafaba. Your friends, family, and even neighborhood kids will be asking you to make these every summer. Consider yourself warned.
Get the recipe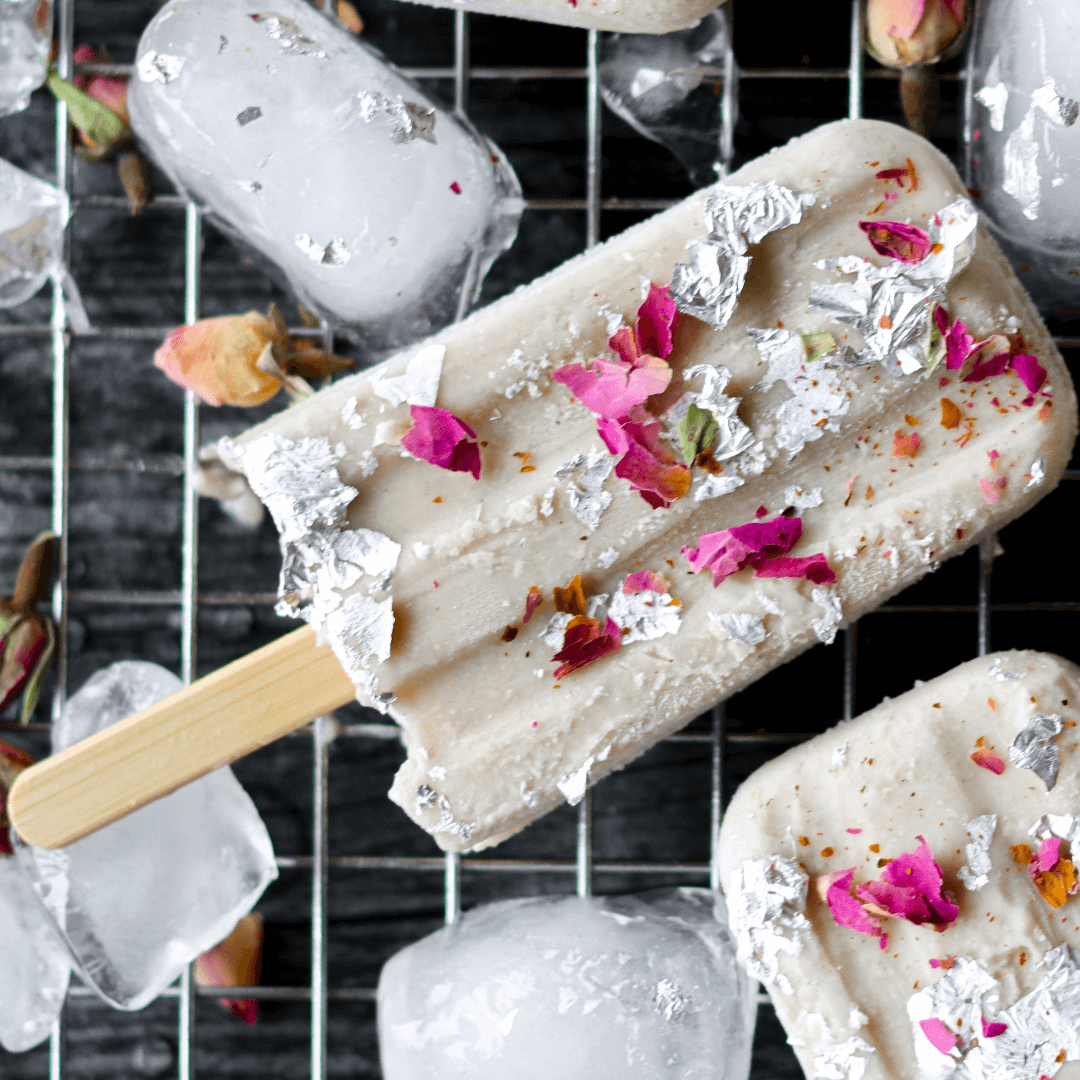 Shivangi Rao
3Kaju Katli Kulfi (Indian Cashew Fudge)
This fusion dessert combines two classic Indian sweets: kulfi (a dense ice cream) and kaju katli (a type of cashew fudge). Add delicate floral notes of rose water, and you've got the perfect dessert.
Get the recipe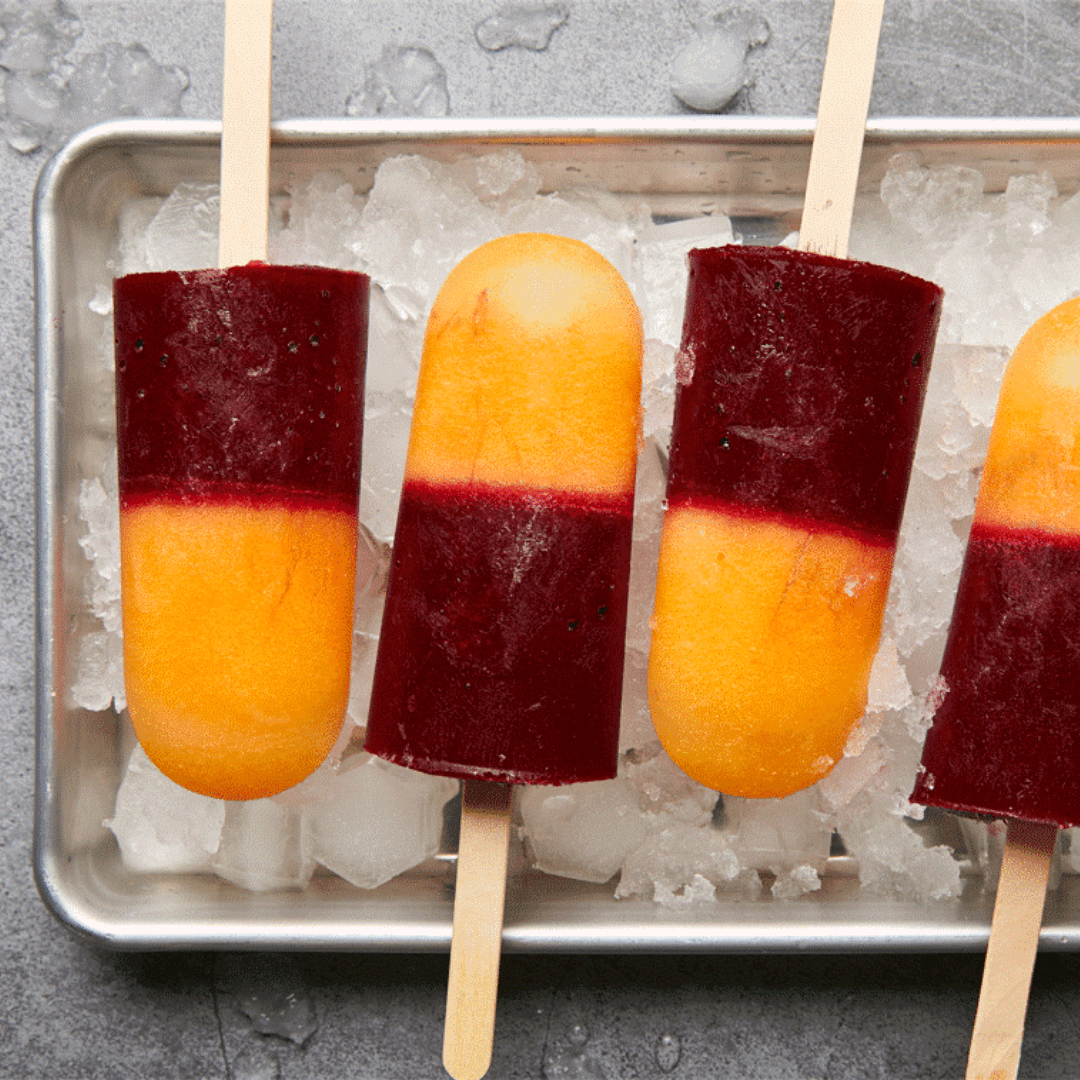 4Cantaloupe and Prickly Pear
Brightly hued and refreshing, these ice pops blend cantaloupe, prickly pears, and a splash of lime juice for a Latin American-inspired treat. Visit your local farmers' market or your nearest Mexican grocery store if you can't seem to find prickly pears. Trust us, these pops are totally worth the hunt.
Get the recipe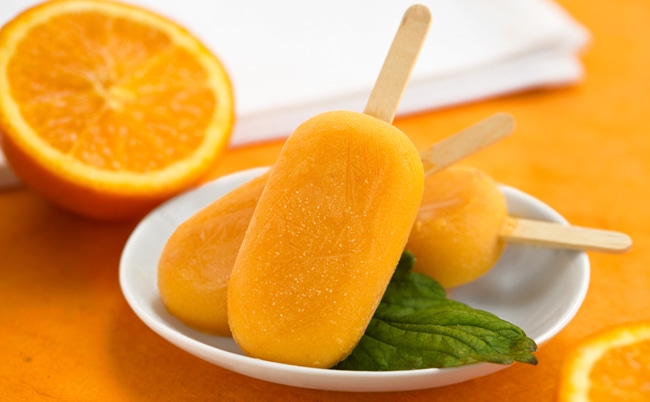 Hannah Kaminsky
5Orange Creamsicle
Why choose between cream and citrus? This tasty popsicle recipe says you don't have to. Combine peeled oranges with your favorite vegan milk to make this tasty frozen treat, which is not just tasty, but packed with vitamin C, too.
Get the recipe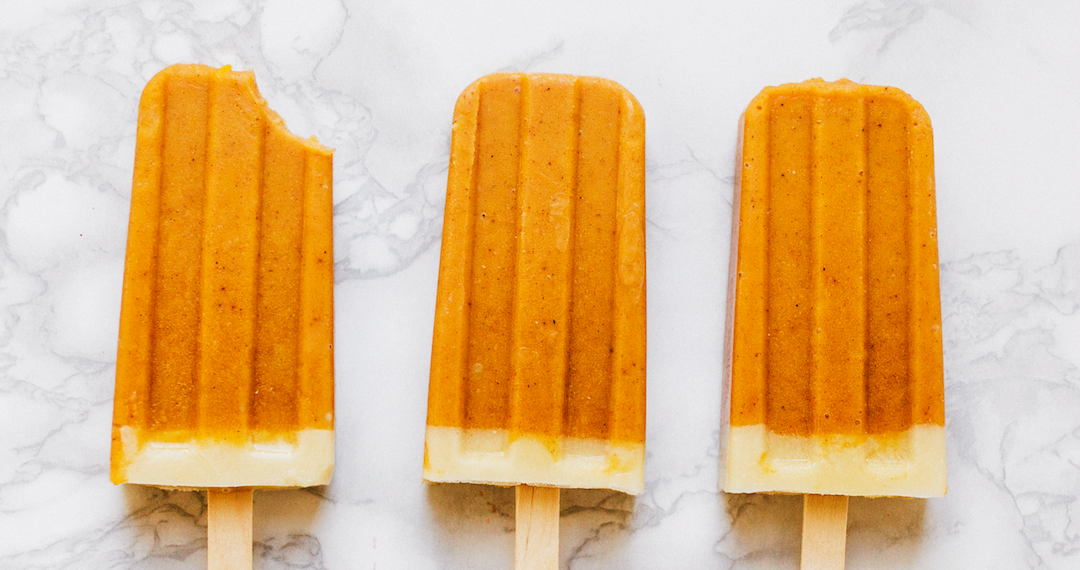 Sarah Bond
6 Sweet Potato Pie
Sweet potato? In a summer popsicle? It might sound a little strange at first, but this autumnal root vegetable makes for a delicious frozen treat in the summer. To up the fall flavors, be liberal with the maple syrup and pumpkin pie spices.
Get the recipe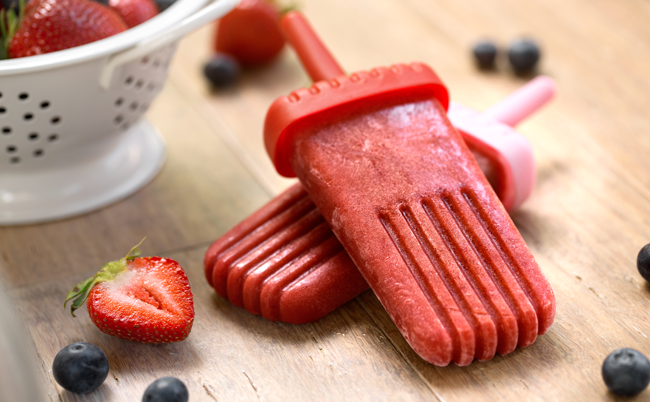 Hannah Kaminsky
7 Very Berry
Nothing says summer like a mix of fresh berries. Combine strawberries, blueberries, and raspberries with a dash of agave nectar and fruit juice to make this summer popsicle recipe. It's refreshing, sweet, and delicious, too.
Get the recipe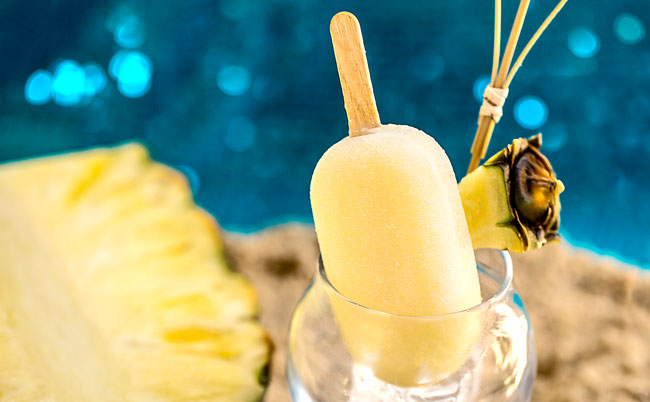 Hannah Kaminsky
8 Piña Colada

Enjoy the flavors of this tropical cocktail in popsicle form. It's zesty, refreshing, sweet, and can be made with almond or rum extract, depending on whether you want to go alcohol-free or not.
Get the recipe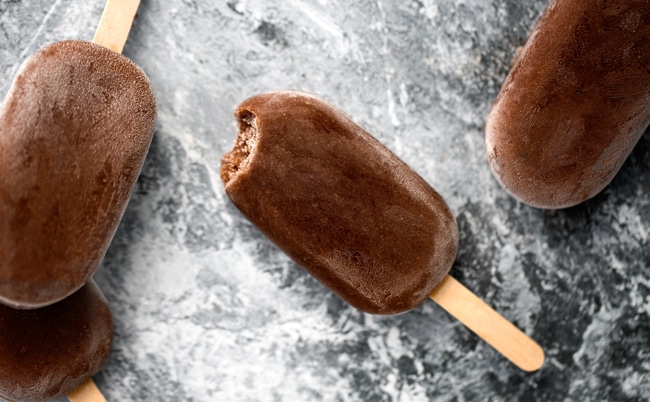 Hannah Kaminsky
9 Fudge


Fudge is arguably one of the best ice cream flavors, but it also makes for a great popsicle, too. All you need to do is combine vegan milk with bananas, cocoa powder, maple syrup, and vanilla to create that fudgy goodness. Want even more chocolate? Try this recipe for Chocolate Pudding Popsicles next.
Get the recipe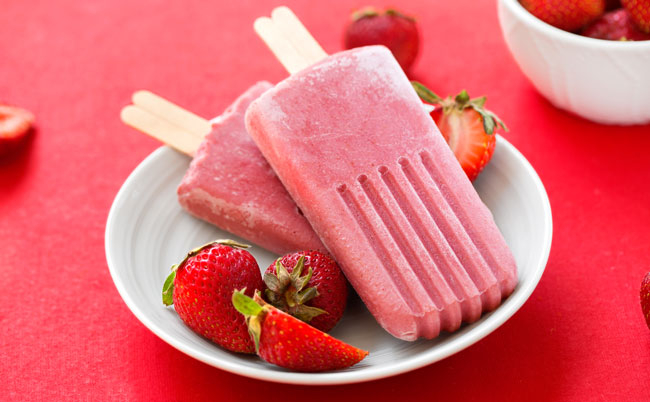 Hannah Kaminsky
10Strawberry Banana
Is there a flavor pairing more classic than strawberry and banana? These refreshing, fruit-filled popsicles require just three ingredients for the ultimate summer indulgence.
Get the recipe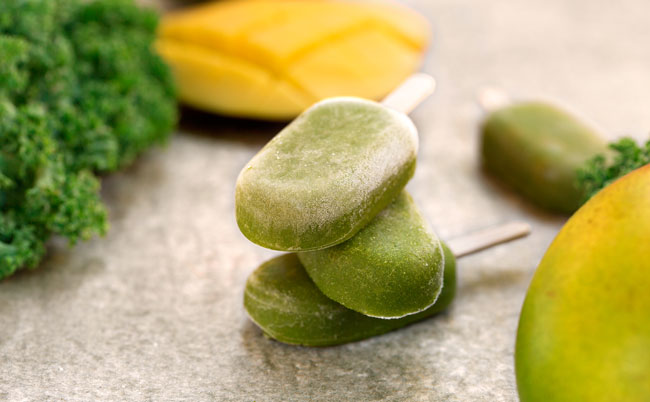 Hannah Kaminsky
11 Tropical Popsicles
Turn your morning green smoothie into a frozen treat. Kale, green grapes, mango, and non-dairy milk are combined for a sweet, tart, tropical pop that's healthy to boot. And if your breakfast smoothies normally call for a dash of superfoods, try your hand at these Superfood Popsicles made with spirulina and moringa powder. Get the recipe
For more vegan ice cream and frozen treats, read: