England's Elizabethan period gifted the world many things that we still enjoy today. Think, Shakespearean plays, for example, and bottled beer. But we can also thank this period of history for delicious fruit pies, too. In fact, research suggests it was Queen Elizabeth I herself, known for her sweet tooth, who was the very first to try a fruit pie back in the 1500s.

But while Brits still love pies today, it's usually the savory variety you'll find on tables across the country. In America, however, it's a different story. In fact, research suggests that 92 percent of the US population enjoy eating fruit pie, which is why it's now considered a quintessentially American treat. And it's been that way for quite some time. In fact, in 1895, Smithsonian reports that one New York newspaper wrote: "Every American is born with an appetite for pie," adding that the "Americanism" of immigrants could even be tested by their "taste for pie."

In the US, there's a pie for every season. In the fall and winter, pecan, apple, and pumpkin are the go-to fillings. But in the summer, it's all about fresh peaches and berries, for example. And great news: there is still plenty of time to whip up a delicious summery pie before it's time for pumpkin-everything season. If you're in search of inspiration, here are some of our favorite vegan pie recipes to enjoy before September hits.
Which fruit pies are vegan?
Most pies—including summer fruit pies—can be easily made vegan. While traditional recipes sometimes call for eggs or butter, these can be swapped out for plant-based alternatives. Vegan butter is relatively easy to find in grocery stores, for example, and eggs can be switched out for egg replacers or aquafaba. For guidance on the best ways to veganize pie recipes, follow our simple guide to making any pie vegan here.
Tasty vegan fruit pie recipes to make this summer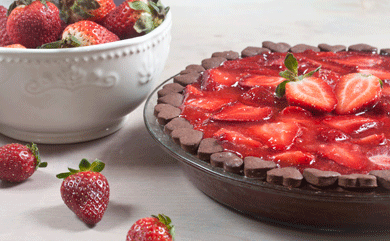 Allyson Kramer
1 Chocolate Strawberry Pie
Strawberries are the ultimate summer fruit. They're deliciously sweet, refreshing, and juicy. But, arguably, they're at their best when they're combined with chocolate. Wow your loved ones this summer by pairing the two in this delicious dessert recipe, which is also gluten-free (and seriously addictive).
Get the recipe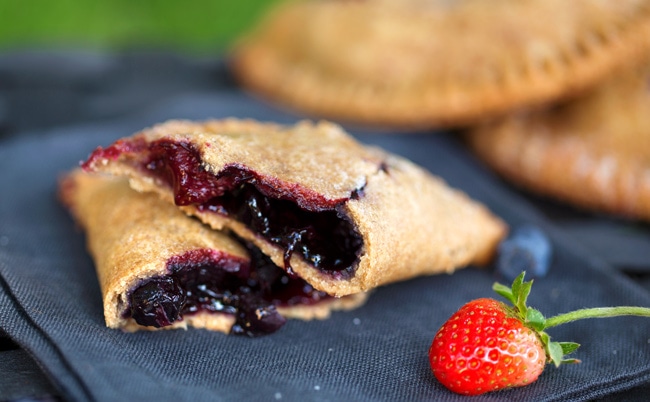 Hannah Kaminsky
2 Berry Hand Pies
If you don't fancy making one big pie, why not experiment by making these sweet little hand pies instead? They're perfect for picnic days out at the beach, in the park, or in the mountains. They also combine all of the best summer fruits: blackberries, blueberries, strawberries, and raspberries, too.
Get the recipe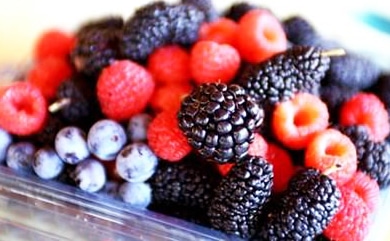 Dor Sela
3 Raw Berry Pie
If you turn up to a summer picnic with this raw berry pie, everyone will immediately want to be your friend. That's a guarantee, so just make sure you make enough. It's filled with delicious blueberries, strawberries, and dates, and the crust features almonds and walnuts, too. For serving, we recommend bringing some extra sliced kiwi and mango. The truth is, you can never have too much fruit in the summer.
Get the recipe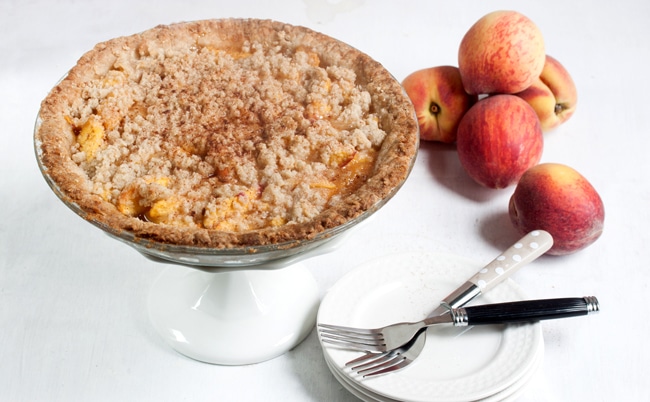 Allyson Kramer
4 Crumble Top Peach Pie
Juicy peaches lend themselves well to pie recipes, which is why they're one of the nation's favorite fruity fillings. In Pennsylvania, especially, research suggests that peach pie is one of the most popular desserts in the state. There are many different ways to bake a peach pie, but this recipe calls for a deliciously crumbly topping, which we think is hard to beat.
Get the recipe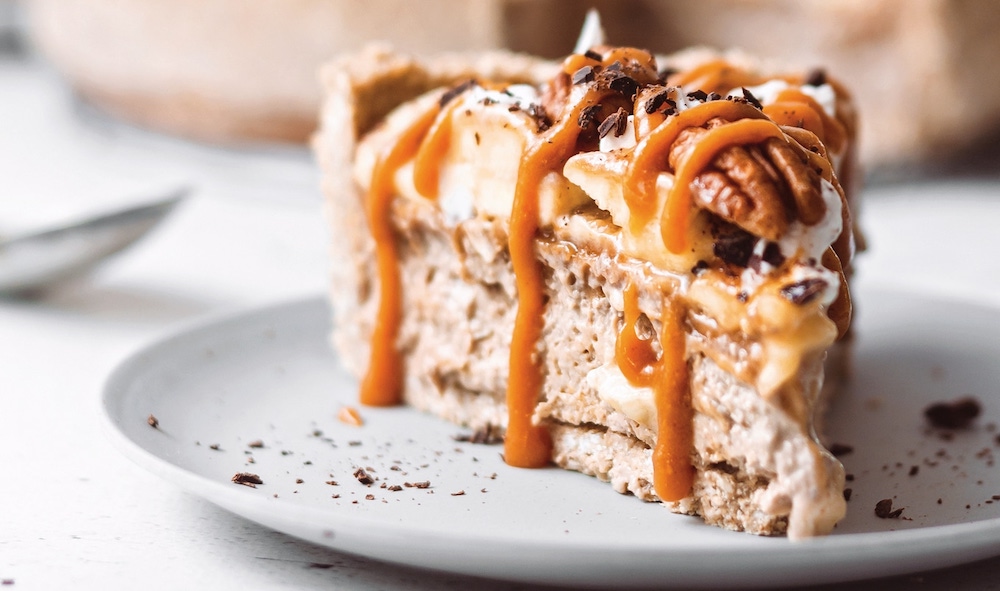 Christina Leopold
5 Caramelly Banoffee Pie
Is there a better way to eat a banana than in a creamy banoffee pie? We'll answer that for you: no, there isn't. This deliciously indulgent pie also features coconut oil, maple syrup, cashews, vanilla, dark chocolate, and lashings of caramel. It's rich, decadent, and delectable. And the best part? You don't even need to switch on the oven to make it.
Get the recipe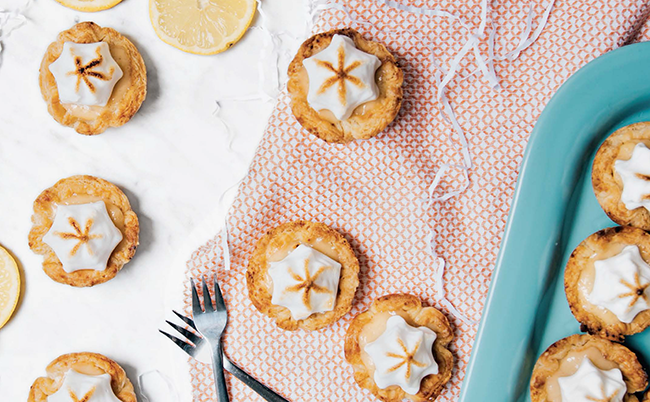 Lauren Toyota
6 Lemon Meringue Pie Tarts
A cross between a pie and a tart, these tasty little treats—which feature an aquafaba meringue and a lemon curd filling—are the perfect combination of light, zesty, and sweet, making them the ideal choice for summertime snacking. Take them along to a picnic to share with friends, or keep them all to yourself—we're not judging.
Get the recipe
For more vegan recipes, read: