Of all the popular snacks in America, graham crackers probably have one of the most unusual origin stories. The whole wheat cookies started out their life in the late 1800s Connecticut, when a Presbyterian minister, called Reverand Sylvester Graham, started seeking ways to discourage sexual urges (which, he believed, were making people ill).
Graham thought there was a connection between high-fat, meaty diets, and sexual urges, so, he took it upon himself to develop a new, alternative to processed white bread, which, in turn, would help people achieve a life of morality. His creation? A very bland cracker, made with whole-grain wheat flour.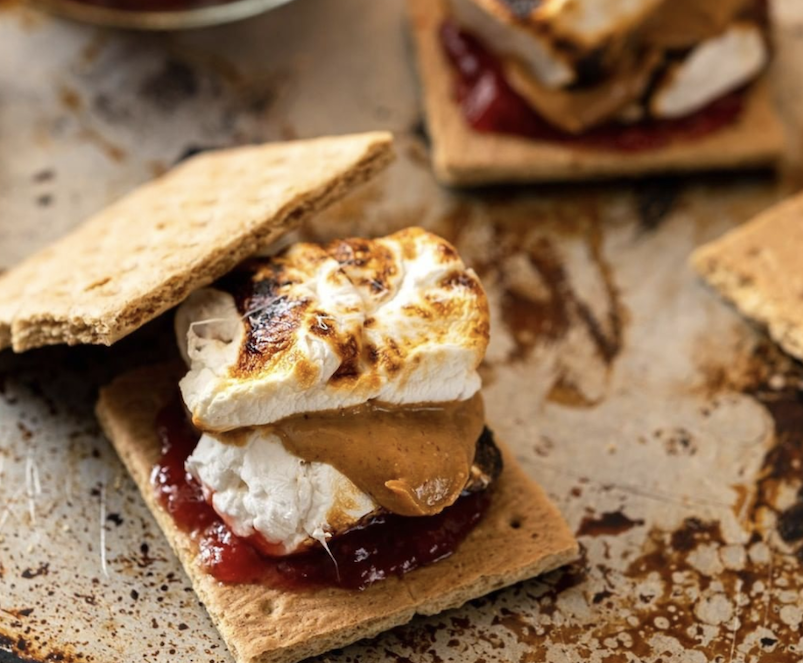 Dandies
Unfortunately for Graham, and fortunately for the tastebuds of America, graham crackers have taken on a life of their own since they were first invented. They're one of the key ingredients in s'mores, a campfire classic that features layers of chocolate and marshmallows sandwiched between two graham crackers.
It wasn't quite what the minister had in mind for his white bread alternative, but Americans love them. In fact, research suggests that, of the 90 million pounds of marshmallows bought in the US every year, around half are used in s'mores.
But graham crackers aren't exclusive to s'mores. They can be used in many different sweet treats, from cheesecake and pie crusts to protein shakes. Below, we've listed some of our favorite vegan graham cracker recipes. But before we get on to that, here's a little bit more about graham crackers themselves.
What are graham crackers?
Graham crackers are slightly sweet, crispy, cookie-like crackers, which are usually made with a mix of enriched wheat flour and whole grain wheat flour, as well as sugar, salt, canola oil (or palm oil), and baking soda.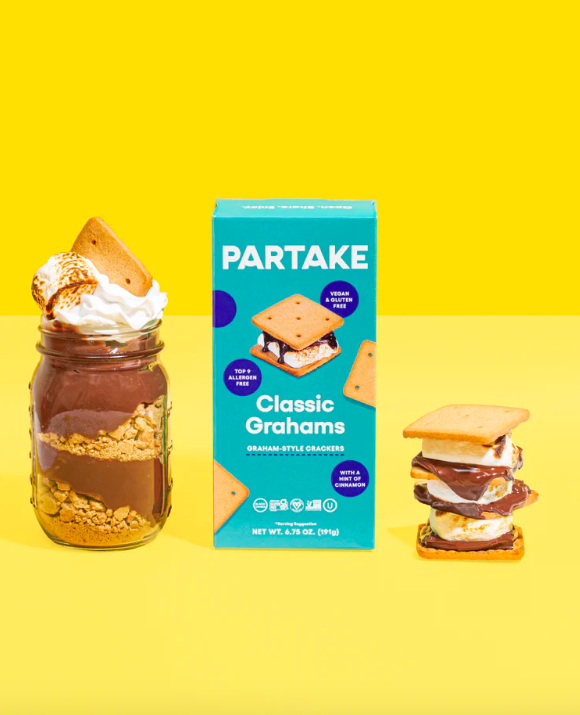 Partake Foods
Are graham crackers vegan?
All of the main ingredients in graham crackers are animal-free, so it's easy to find vegan versions of the snack on the shelves. However, many brands also choose to add extras to the recipe. If they are made with chocolate or chocolate chips, it's worth checking the ingredients list just in case milk has been added, for example. Many graham crackers are also flavored with cinnamon, which is vegan, or honey, which most consider not vegan. Some of the most popular graham cracker brands with vegan options in the US include Partake Foods, Nabisco, and Nairn's.
Why is honey not vegan?
While some vegans do choose to still consume honey, and so would still eat honey graham crackers, many believe the ingredient is not vegan. This is because it's made by animals: female honeybees. These bees make honey to feed their offspring, and they also stockpile it as another food source for the winter months, when there are far fewer flowers around. If you want to learn more about why bees make honey, you can find more information here, as well as a guide to some of the best vegan alternatives on the market.
Vegan graham cracker recipes
Once you've bought your vegan graham crackers, the fun part begins. Sure, you can just eat them straight out of the packet. But you could also decide to follow one of these vegan recipes below, and make a deliciously indulgent sweet treat as well.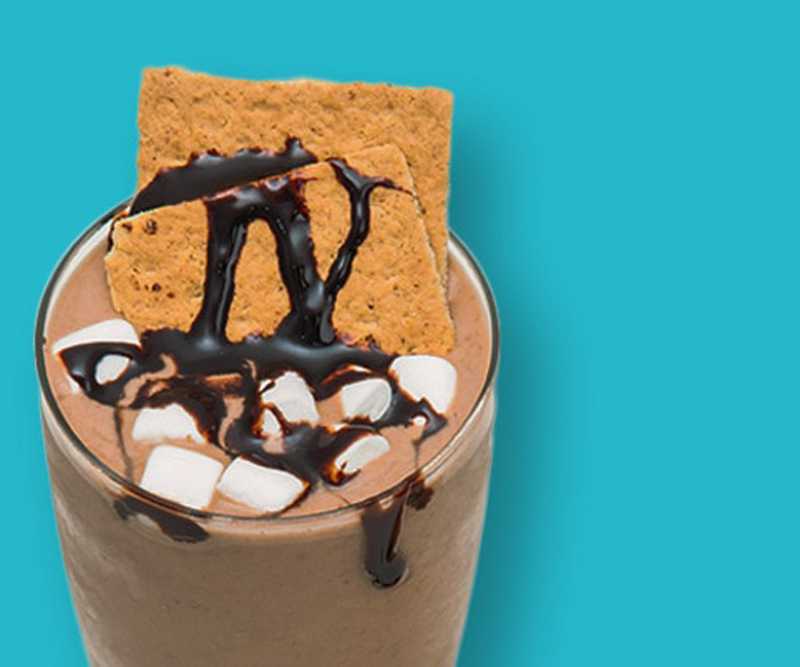 1 Easy Vegan S'mores Protein Smoothie
Who says protein smoothies have to be basic and boring? No one, that's who. Liven up your shake by making it s'mores-inspired. Yep, we're talking about combining graham cracker crumbs, chocolate protein powder, and almond milk and butter for a delicious, creamy treat. To serve, top with deliciously gooey toasted marshmallows.
Get the recipe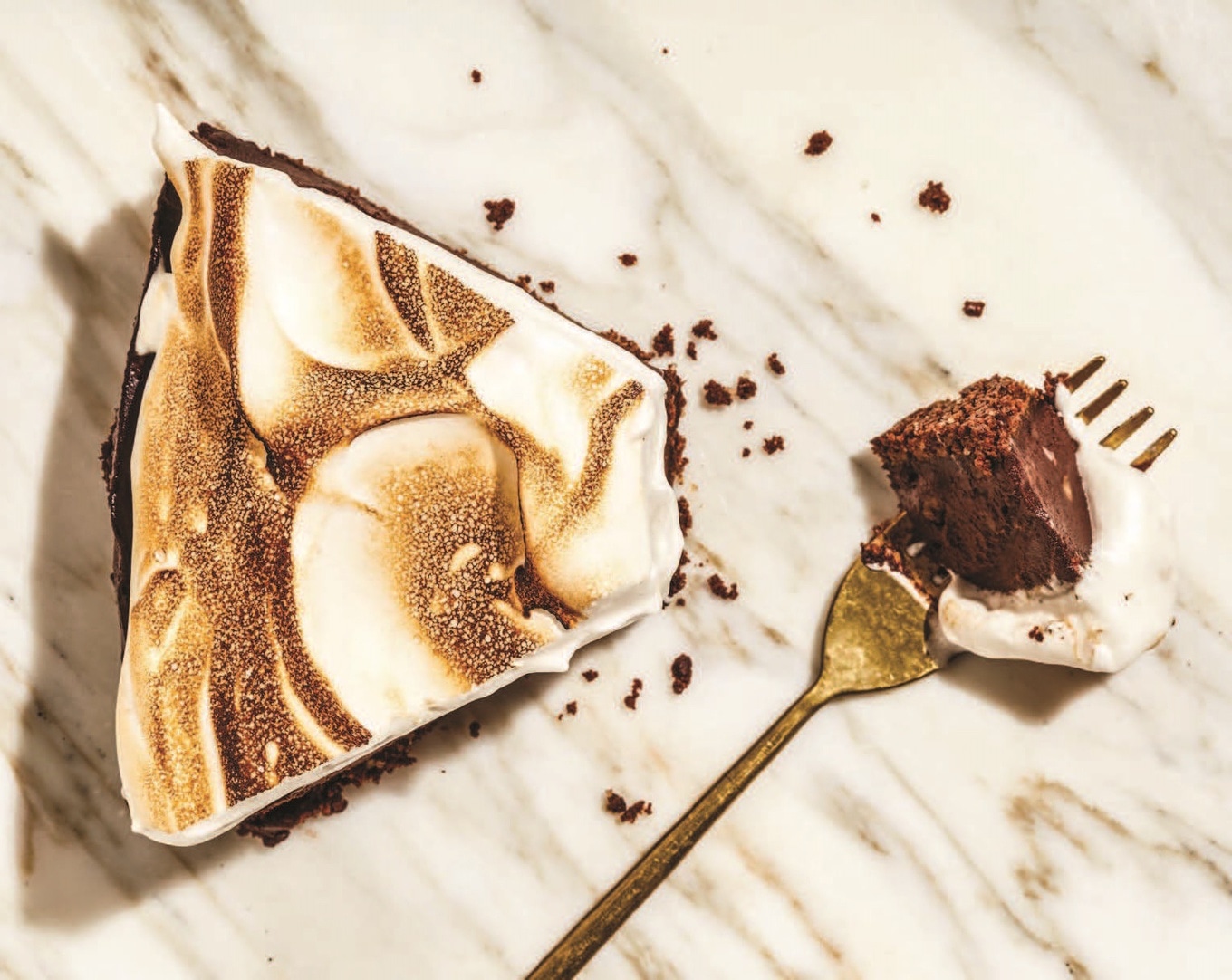 Little Pine
2 Chocolate Pecan Cheesecake with Toasted Meringue
Cheesecake is always a decadent, crowd-pleasing dessert choice, especially when it features a toasted meringue topping and, of course, the all-important graham cracker crust. Make it even more indulgent with the addition of homemade fudge sauce.
Get the recipe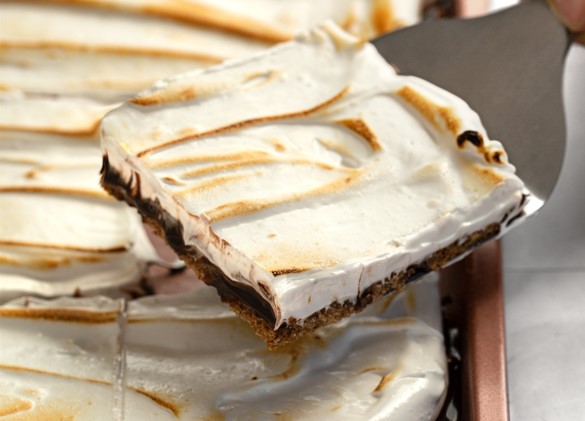 Hannah Kaminsky
3 Indoor S'mores Bars
Question: How many s'mores-inspired desserts can you make with graham crackers? Answer: The limit does not exist. With a deliciously gooey chocolatey filling, a graham cracker crust, and a toasted marshmallow topping, your loved ones will be asking you to make these indoor s'mores bars over and over again.
Get the recipe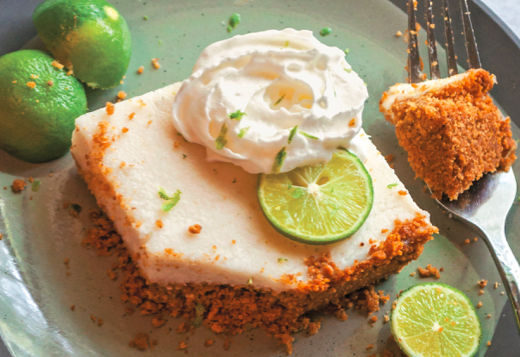 Lauren Hartmaan and Julie Grace
4 Key Lime Pie Bars
The classic dessert of key lime pie isn't complete without a deliciously thick, buttery graham cracker crust. And so the same goes for this tasty, bite-sized version, which sees the Southern treat baked into pie bars.
Get the recipe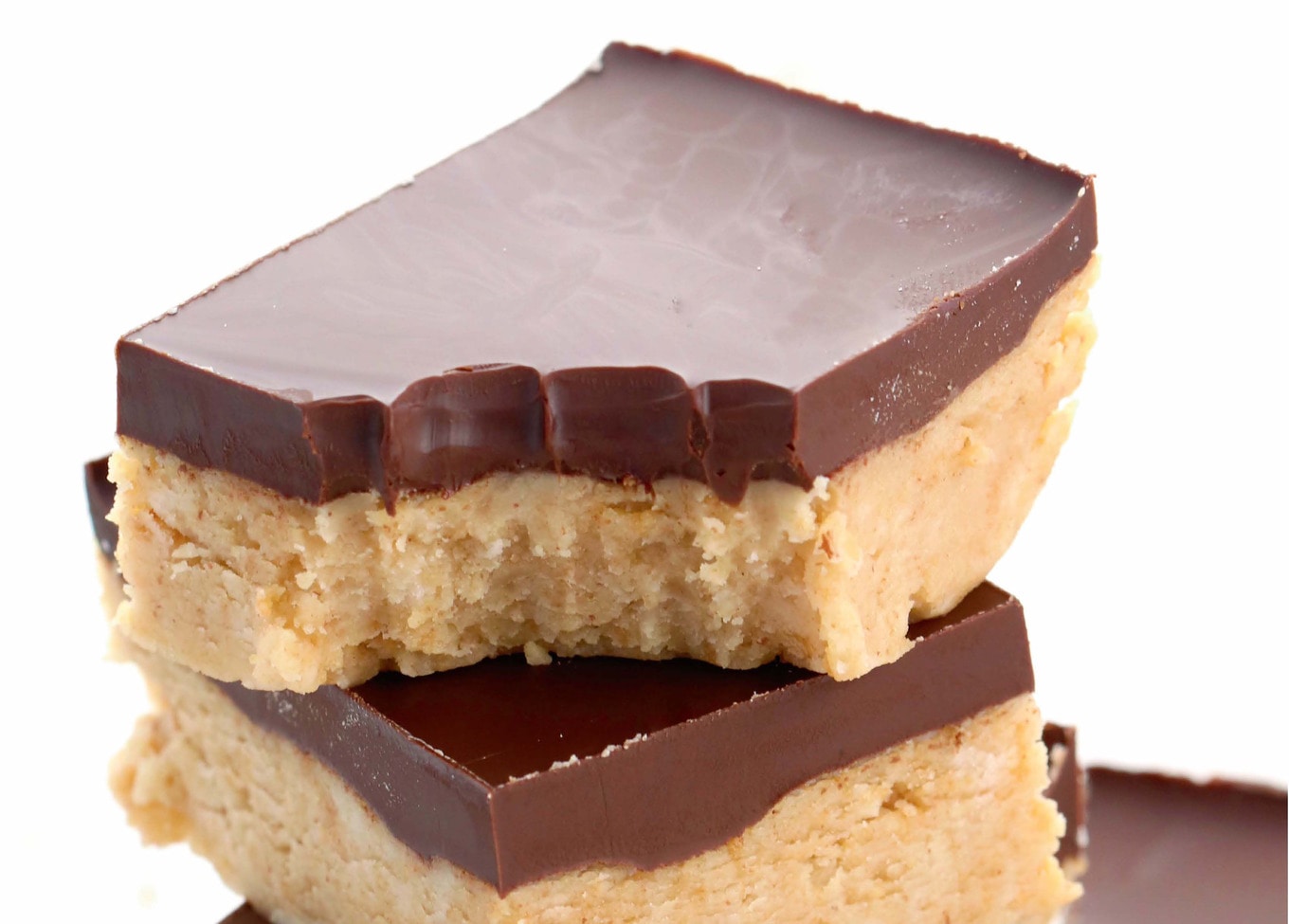 Sam Turnbull
5 Chocolate Peanut Butter Graham Bars
If you love peanut butter cups, but can't be doing with the hassle to make them, these chocolate peanut butter graham bars give you all the same taste, but without any of the fuss. Plus, they come together super quickly.
Get the recipe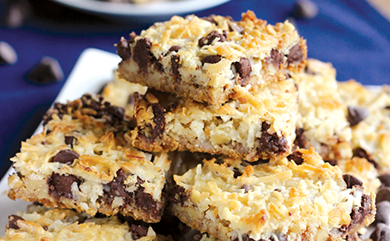 6 Magic Cookie Bars
Layer up graham crackers, walnuts, chocolate chips, and shredded coconut to make these delicious, and simple, vegan magic cookie bars. They're super easy to pull together, and if you want to make them quickly, save on time by buying condensed vegan milk in advance, instead of making your own.
Get the recipe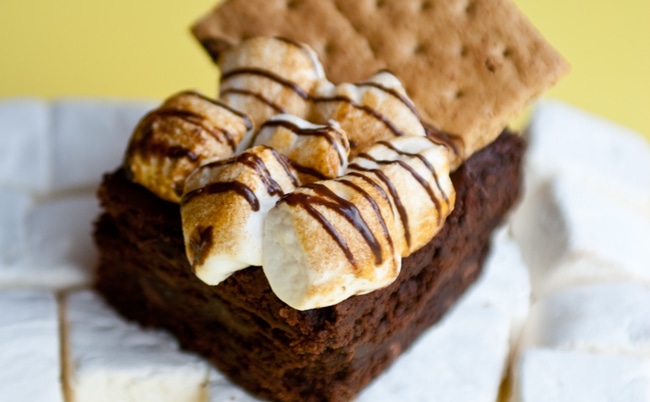 Doron Petersan
7 Gooey S'mores Brownies
If you love s'mores, and you love brownies, what better way to treat yourself than to make a combination of the two? They're the perfect all-year-round snack, but if you're heading out camping in the summer, make a batch in advance to enjoy by the fire, s'mores style.
Get the recipe
For more on vegan snacks, read:
Here at VegNews, we live and breathe the vegan lifestyle, and only recommend products we feel make our lives amazing. Occasionally, articles may include shopping links where we might earn a small commission. In no way does this effect the editorial integrity of VegNews.