With stores in at least 30 countries, Sephora is undoubtedly one of the biggest online and in-store beauty retailers in the world. The retailer has garnered a massive, cult-like following with the makeup obsessed for its loyalty program and expansive offering of new and modern products, including many cruelty-free and vegan options. Here are 21 of our favorite totally vegan products you can find at this beauty empire.
What does vegan and cruelty-free beauty mean?
The beauty market is massive—globally, the industry is worth more than $532 billion. But unfortunately, many of the makeup and skincare products on the shelves contain animal ingredients or they have been tested on animals.
For example, collagen is popular right now, but the firming skincare ingredient is sourced from the skin and bones of animals, including fish and cows. Carmine is also frequently added to makeup and nail products, but the bright red pigment is sourced from cochineal beetles. On top of this, according to the Humane Society International, around 500,000 animals are tested on for cosmetic research every year.
But when you buy vegan and cruelty-free products, you can guarantee that your beauty bag is free of animal exploitation. Below we've compiled some of the best vegan makeup and skincare finds from Sephora, all of which come from brands that don't test on animals.
Must-have vegan and cruelty-free beauty options at Sephora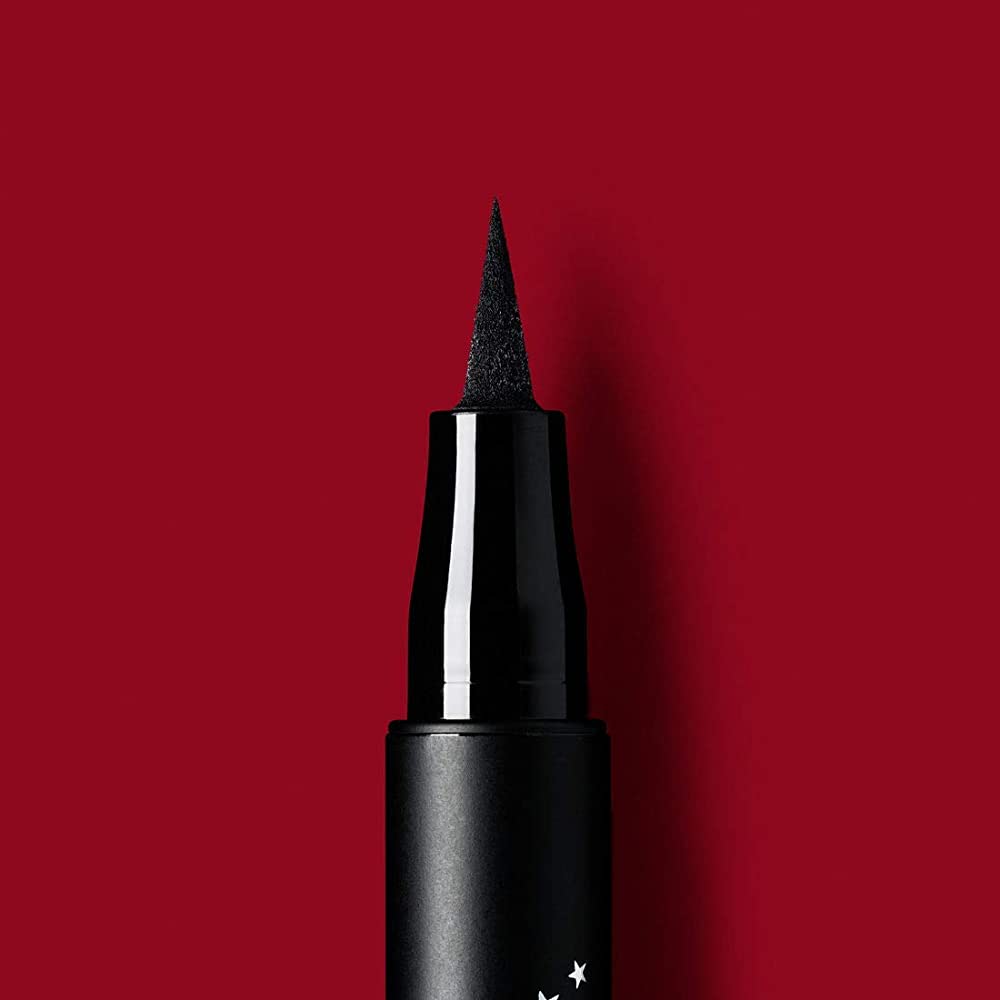 KVD Vegan Beauty
1 KVD's Tattoo Eyeliner
Say goodbye to all other smudgy, dull eyeliners. One swipe of this brush-tip, jet-black eyeliner and you'll be hooked. Not only is this whole brand vegan, but its liquid eyeliner is one of the smoothest, longest-lasting on the market.
FIND IT HERE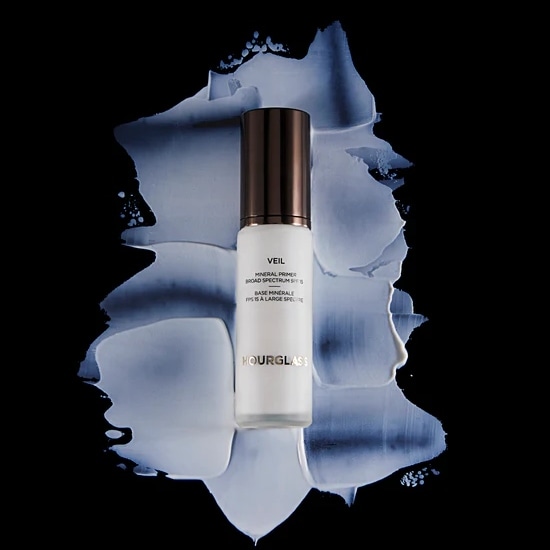 Hourglass Cosmetics
2 Hourglass Cosmetics' Veil Mineral Primer
This oil-free primer makes your skin silky smooth and perfectly prepped for makeup application, while also reducing redness and wrinkles. This popular brand is entirely cruelty-free and totally vegan, too.
FIND IT HERE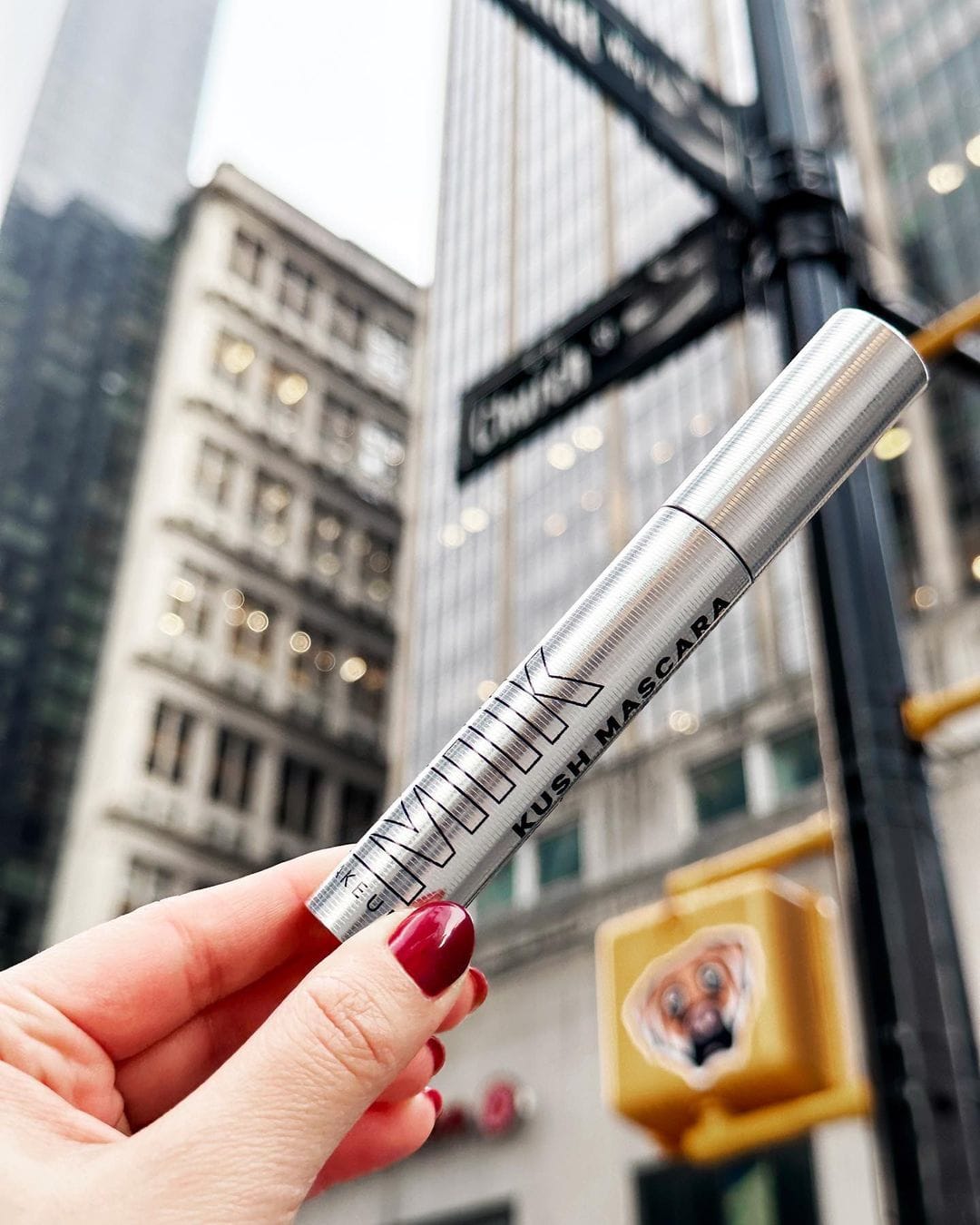 Milk Makeup
3 Milk Makeup's Kush High Volume Mascara
In 2018, this New York-based company made the switch to go fully vegan, winning the hearts of cruelty-free beauty lovers everywhere. This volumizing, cannabis oil-infused mascara fuses to lashes to increase thickness without causing fallout or clumping.
FIND IT HERE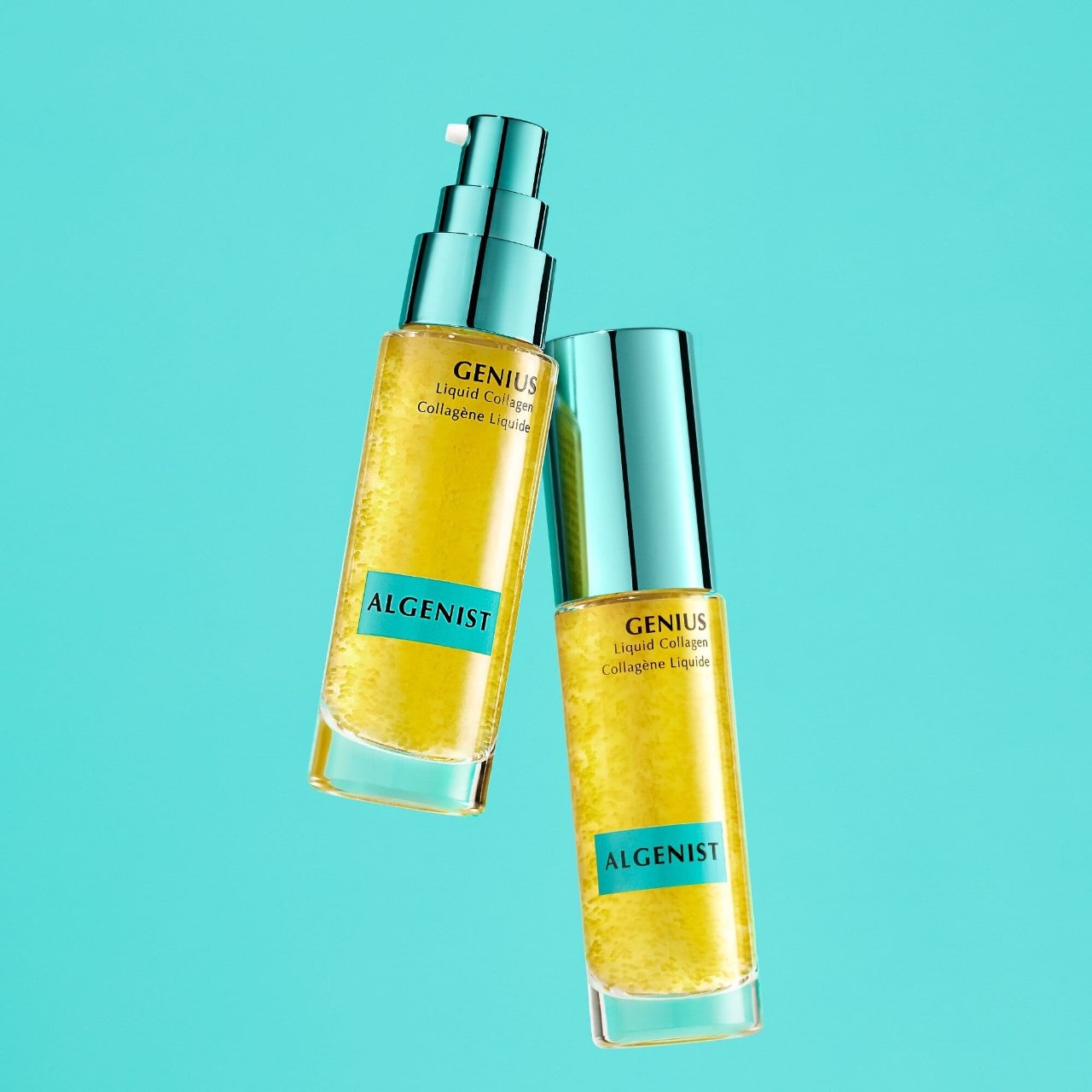 Algenist
4 Algenist's Liquid Collagen
Get your glow on with this plant-based collagen formula, which uses innovative technology to bind together plant-protein fibers for a vegan equivalent to animal-derived collagen. This sustainably minded brand focuses on environmentally viable ingredients and consumer-safe formulas.
FIND IT HERE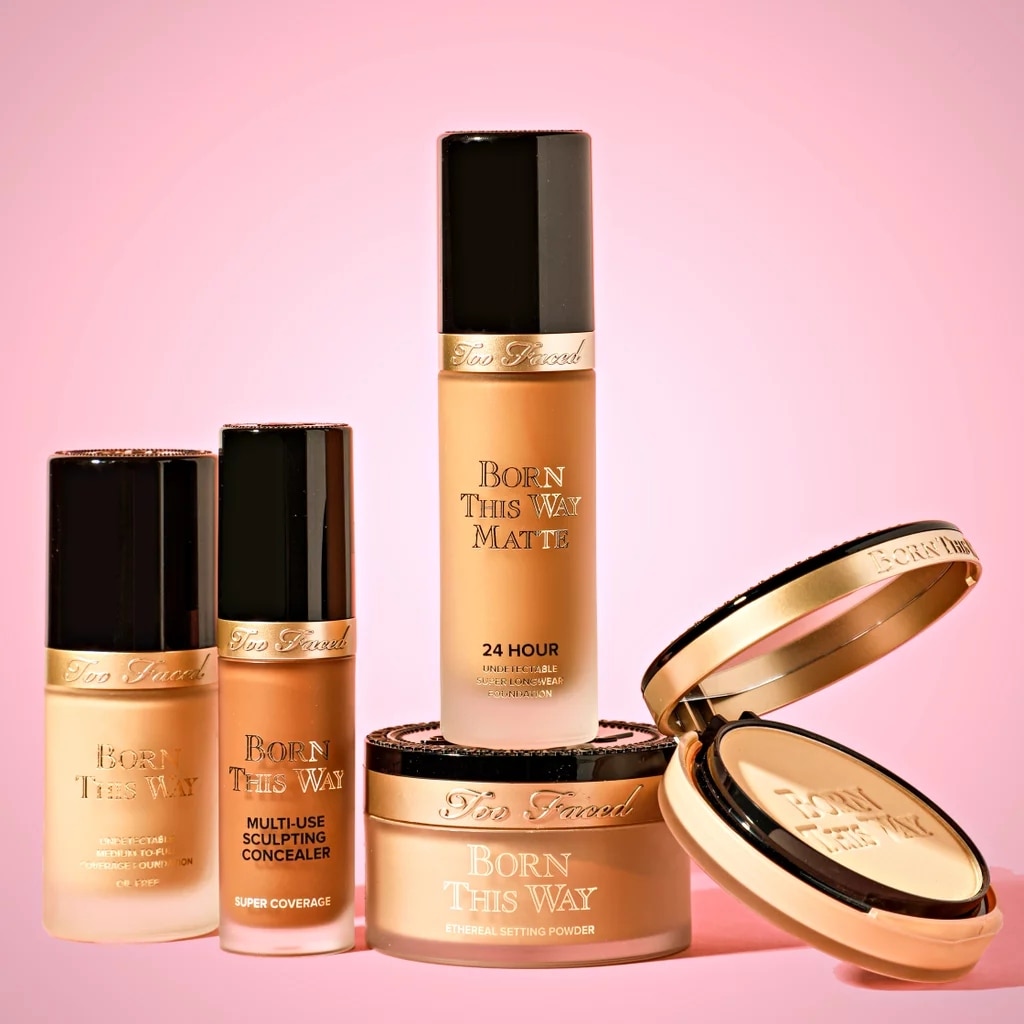 Too Faced
5 Too Faced's Born This Way Foundation
Yes, even one of the biggest beauty brands has several vegan-friendly options, including this oil-free, hydrating, and long-wearing foundation. It comes in 35 shades so that people of all skin tones can find a shade that suits them.
FIND IT HERE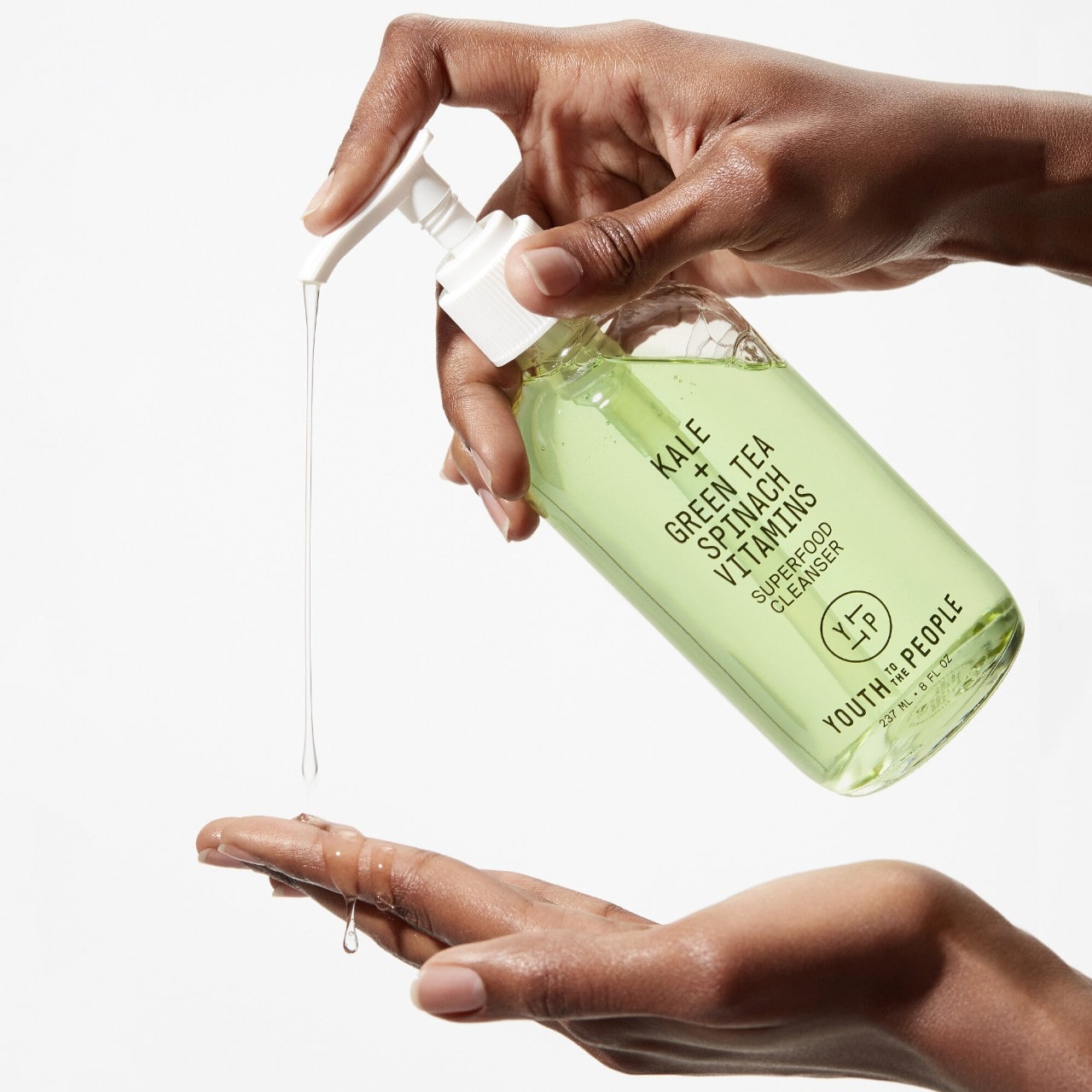 Youth to the People
6 Youth to the People's Superfood Antioxidant Cleanser
Give your face a daily green juice cleanse with this cleanser that firms, tones, and removes the day's residue from your skin. Loaded with a superfood blend of kale, alfalfa, spinach, green tea, and vitamins C, E, and K, this glass bottle of green goodness will leave you feeling refreshed after a busy day.
FIND IT HERE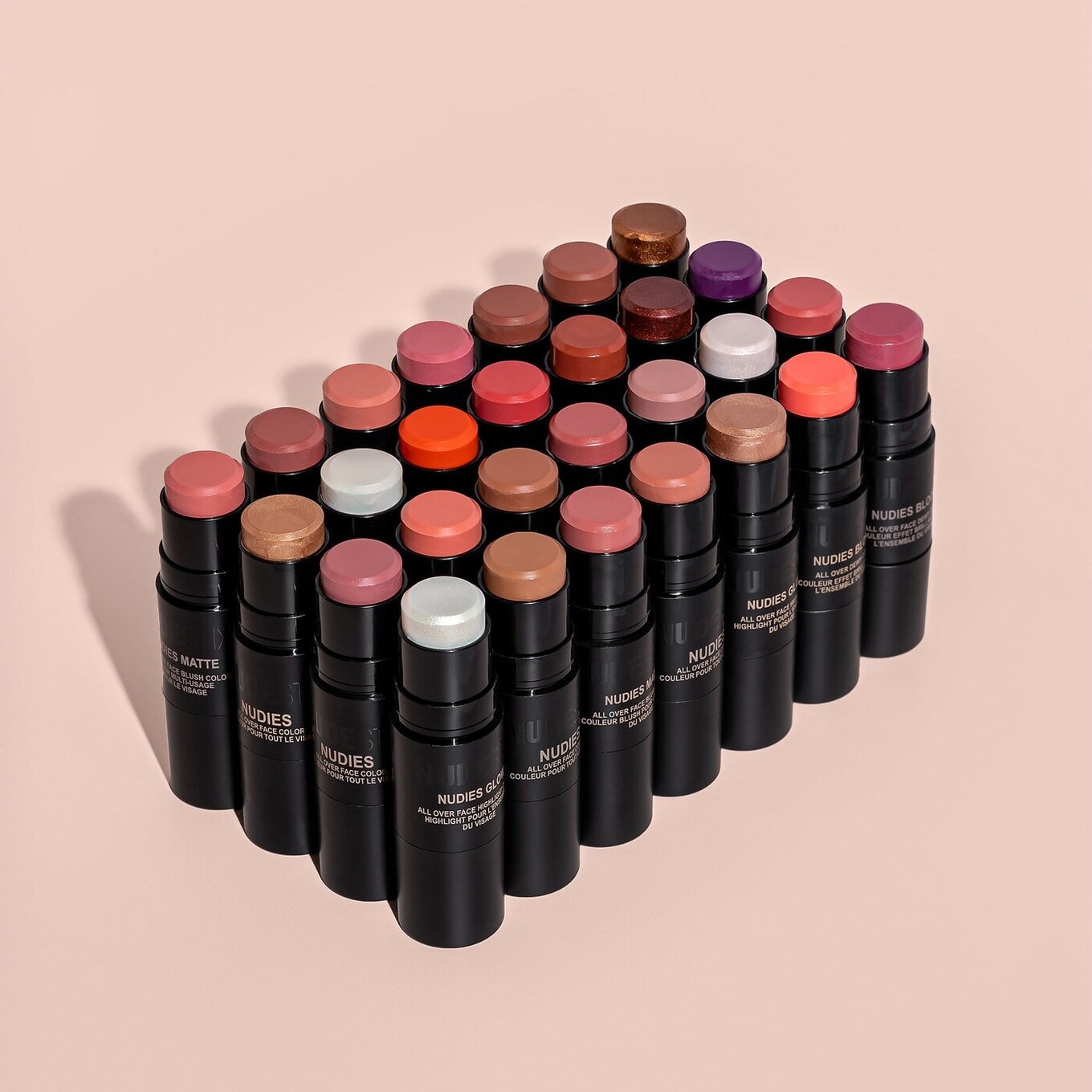 Nudestix
7 Nudestix's Nudies All Over Face Color Bronze + Glow
Achieve a naturally-fresh sheen and dewy, bright skin with these dual-ended, water-resistant sticks that feature a soft, colored balm on one side and a blending brush on the other end. Founded by two sisters, this cruelty-free company is here to revolutionize your beauty game.
FIND IT HERE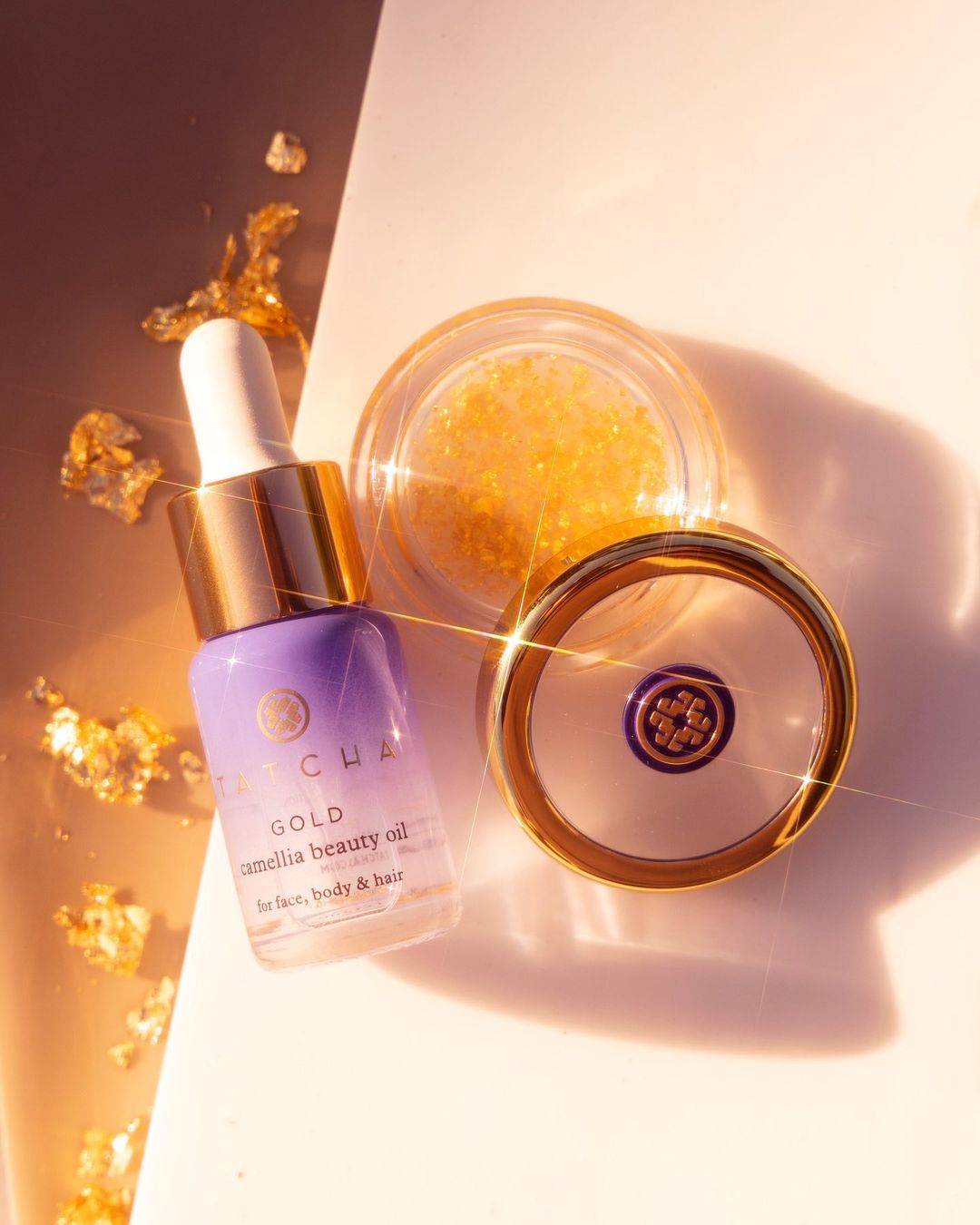 Tatcha/Instagram
8 Tatcha's Camellia Gold Spun Lip Balm
Go full-on glam and indulge in this 23-karat gold-infused, award-winning, and moisturizing lip balm. Made with camellia oil, which has been used for over 2,000 years in Japan and is valued for its nourishing, skin-softening abilities, this balm will quickly become your next beauty essential.
FIND IT HERE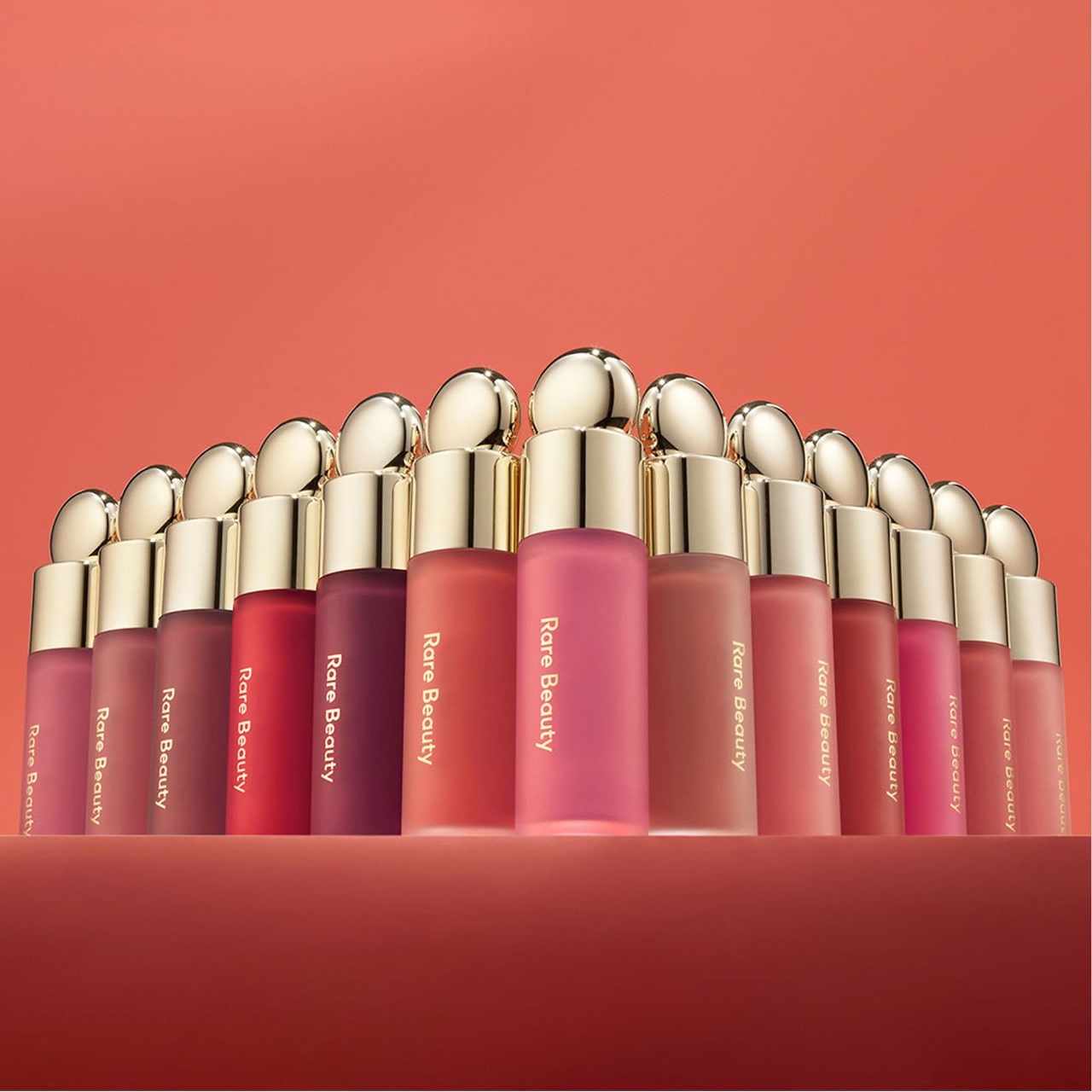 Rare Beauty
9 Rare Beauty's Soft Pinch Liquid Blush
If you don't like using powder on your face, then this long-lasting, lightweight liquid blush is the perfect alternative. The formula is buildable, sulfate-free, and will leave your cheeks looking radiant and healthy. Founded in 2019 by Selena Gomez, all of Rare Beauty's formulas are cruelty-free and vegan.
FIND IT HERE
ILIA
10 ILIA's True Skin Serum Concealer With Vitamin C
For clean beauty lovers, ILIA Beauty is a haven. A pioneer of the movement, all of its formulas are made with clean, yet high-performance ingredients. Available in 20 shades, this True Skin Serum is creamy, lightweight, and, thanks to an infusion of vitamin C, good for your skin, too.
FIND IT HERE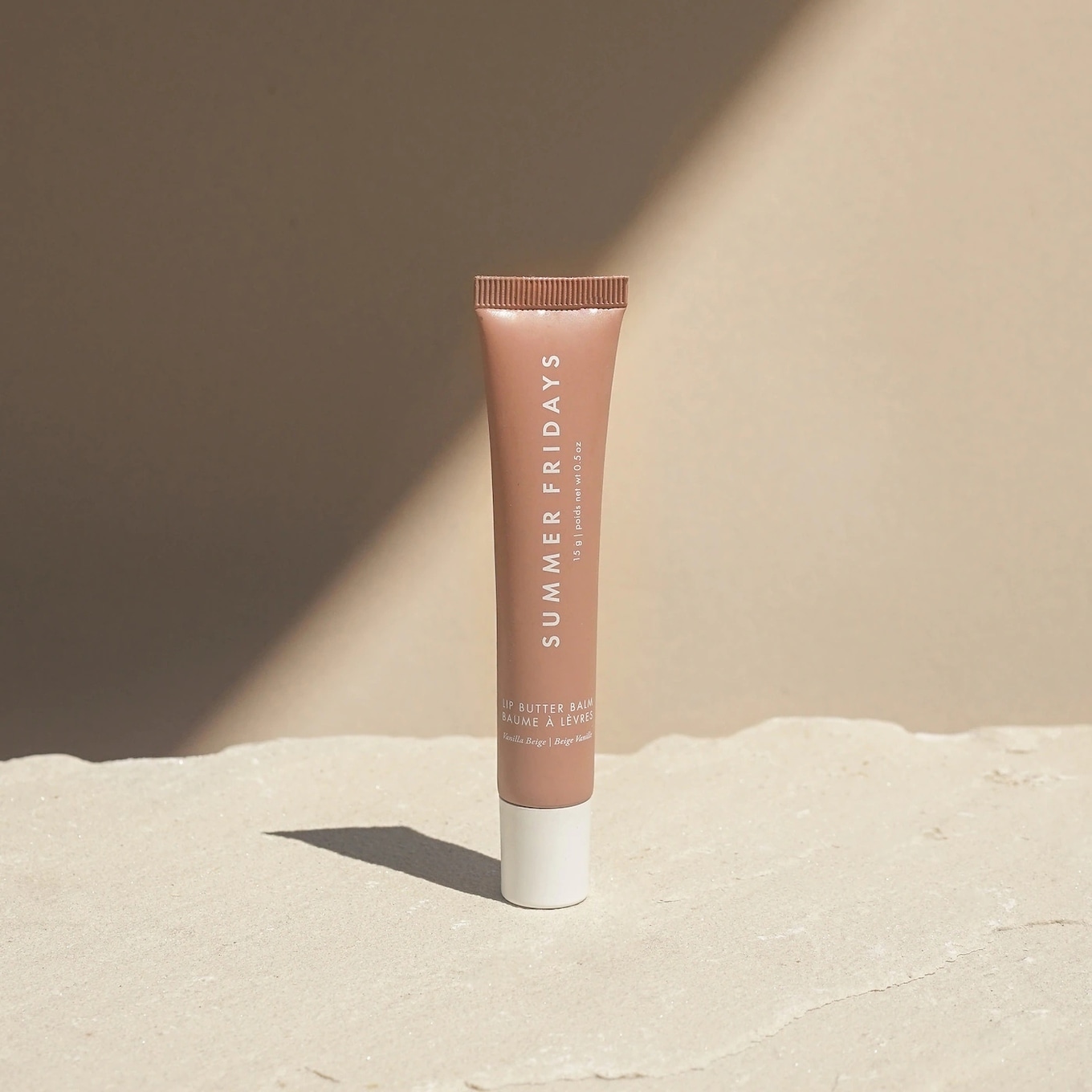 Summer Fridays
11 Summer Fridays' Lip Butter Balm
If you've got a parched, dry pout, this vegan lip balm from Summer Fridays will help to hydrate and soothe, leaving your lips feeling moisturized and nourished in seconds. Try the sheer nude Vanilla, which also has a hint of natural vanilla flavor, or maybe Brown Sugar, which tastes sugary sweet.
FIND IT HERE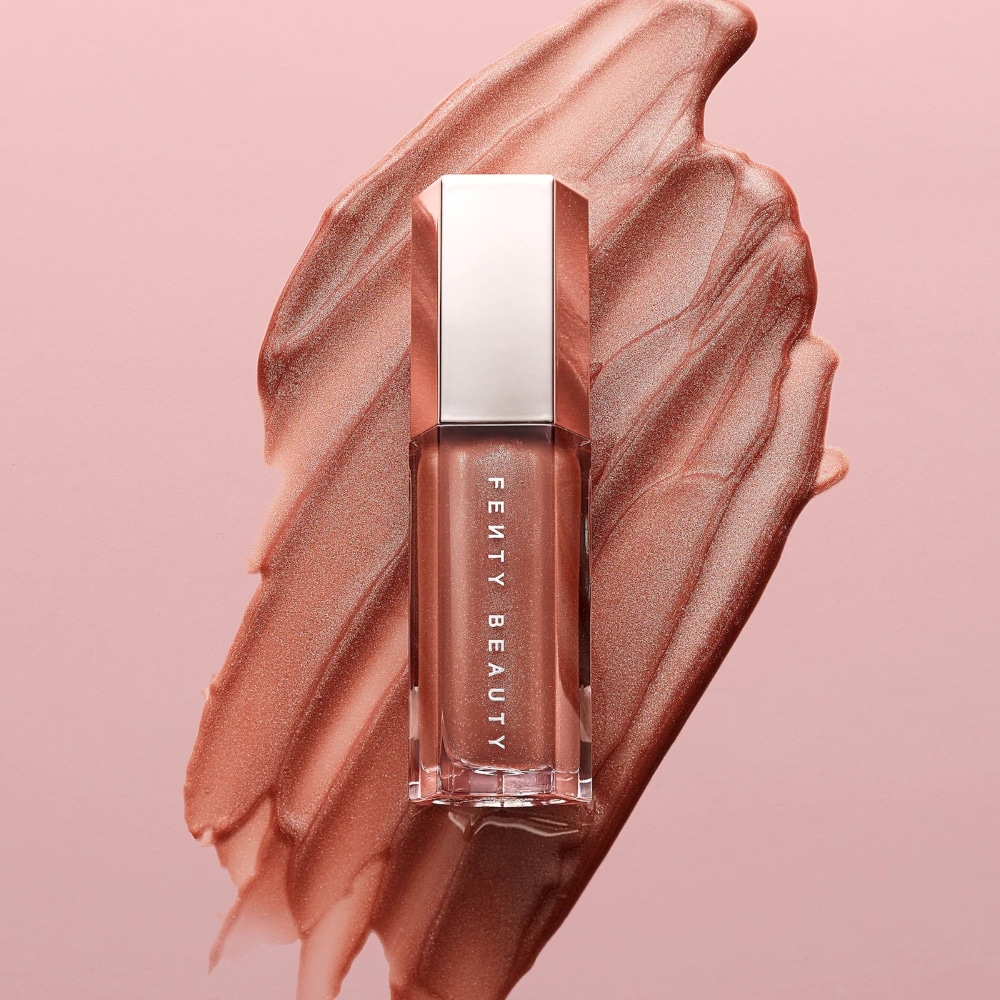 Fenty Beauty
12 Fenty's Gloss Bomb Universal Lip Luminizer
For that shimmery, shiny, glossed look, Fenty's Lip Luminizer is one of the best lip glosses out there. Plus, thanks to the addition of shea butter, it will also leave your lips feeling conditioned and moisturized, too.
FIND IT HERE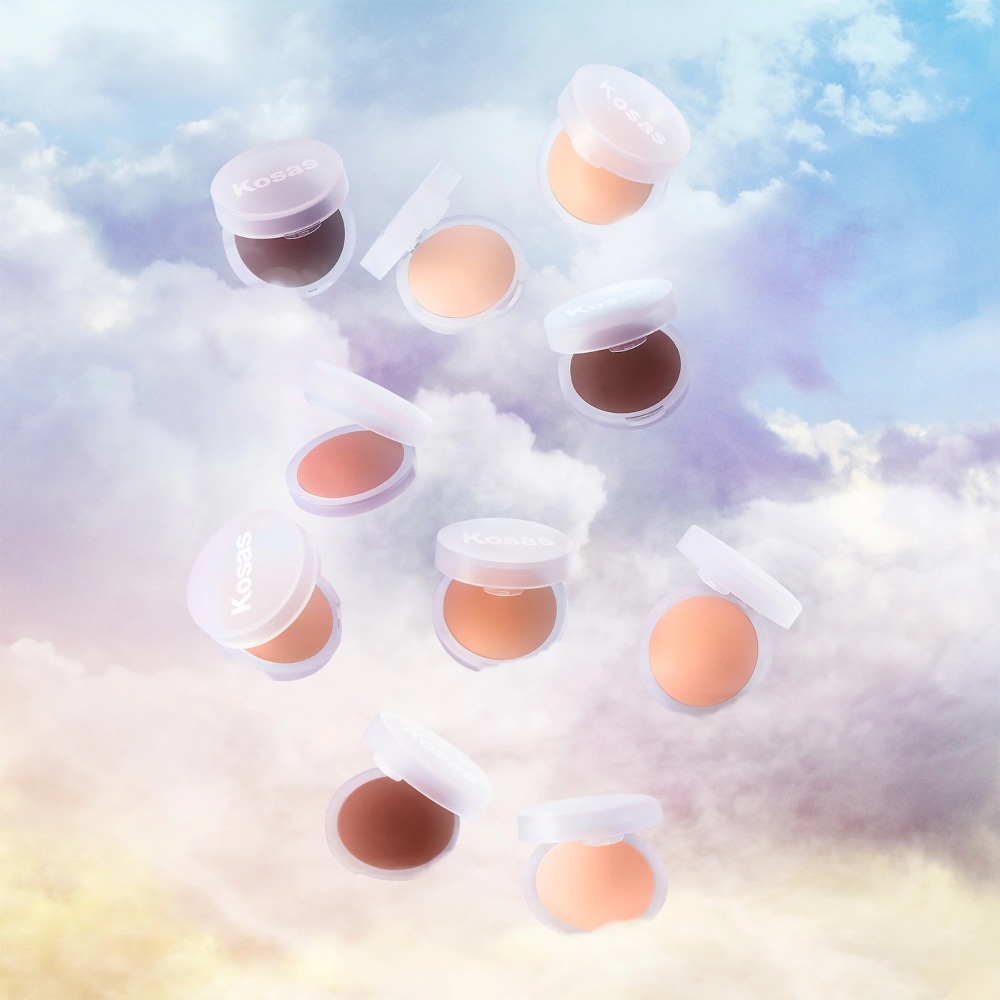 Kosas
13 Kosas' Cloud Set Baked Setting & Smoothing Powder
Combine your makeup and skincare routine with this pressed powder from Kosas, which will leave you with a natural, smooth finish. It contains bamboo stem extract to help absorb any excess oil from your skin, as well as passion fruit leaf extract, which may help to reduce the appearance of fine lines.
FIND IT HERE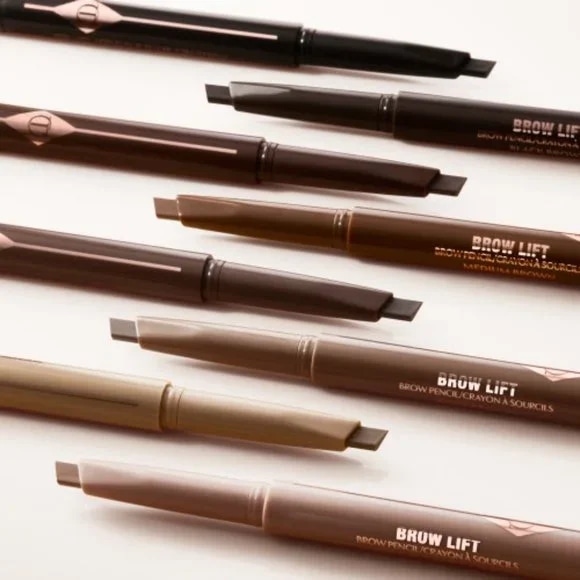 Charlotte Tilbury
14 Charlotte Tilbury's Brow Lift
Get your brows looking on point with this vegan triangular eyebrow pencil from Charlotte Tilbury. Available in eight shades, it will leave your brows looking fluffy and full for up to 16 hours. Even better, it's enriched with conditioning vitamin E.
FIND IT HERE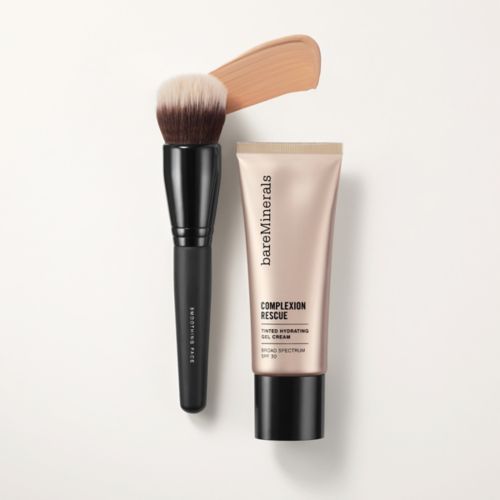 BareMinerals
15BareMinerals' Tinted Moisturizer
Available in 20 shades, this creamy tinted moisturizer helps to smooth your skin, leaving you with a healthy glow after use. The formula also contains a blend of plant-based squalane and hyaluronic acid, which will help to moisturize and hydrate your skin, too.
FIND IT HERE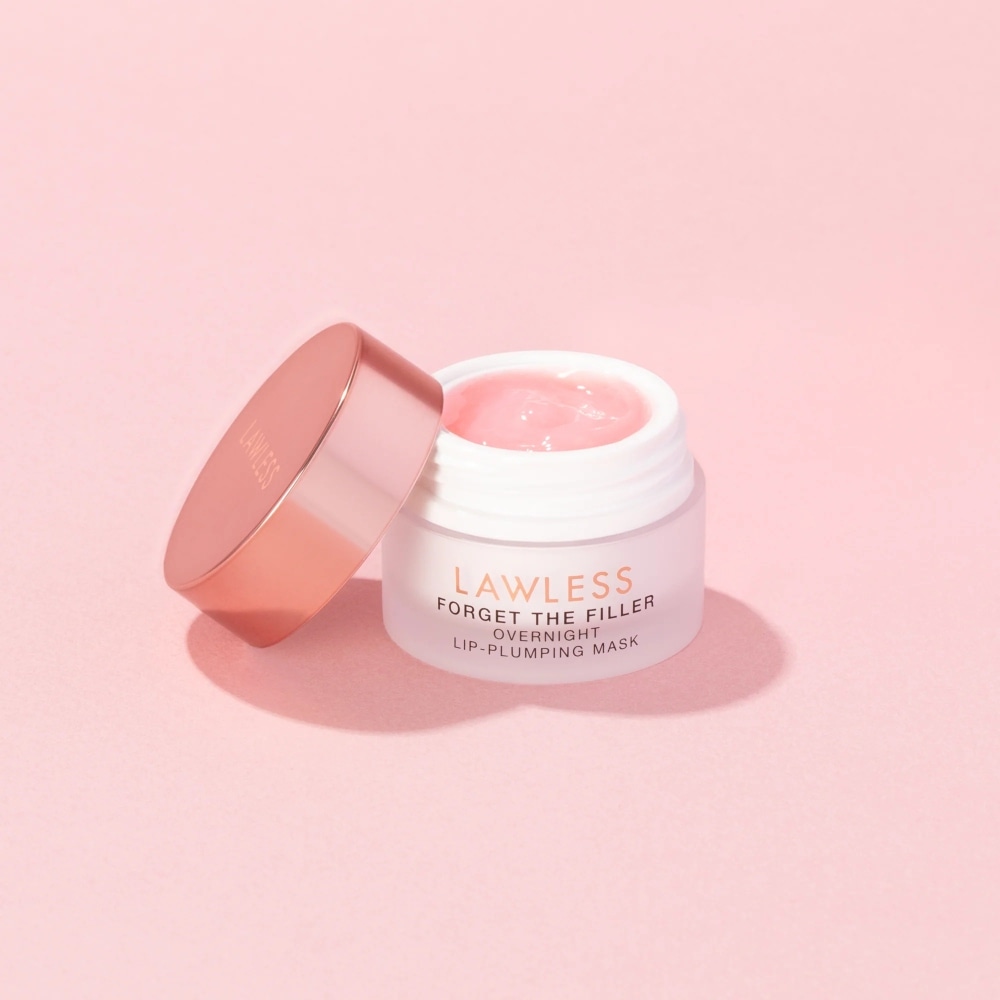 Lawless
16 Lawless' Overnight Lip Plumping Mask
If you don't fancy messing about with lip filler, but you still want visibly plumper lips, then this mask from Lawless is well worth a try. According to the brand, its signature Maxi-Lip ingredient helps to increase lip volume by up to 40 percent.
FIND IT HERE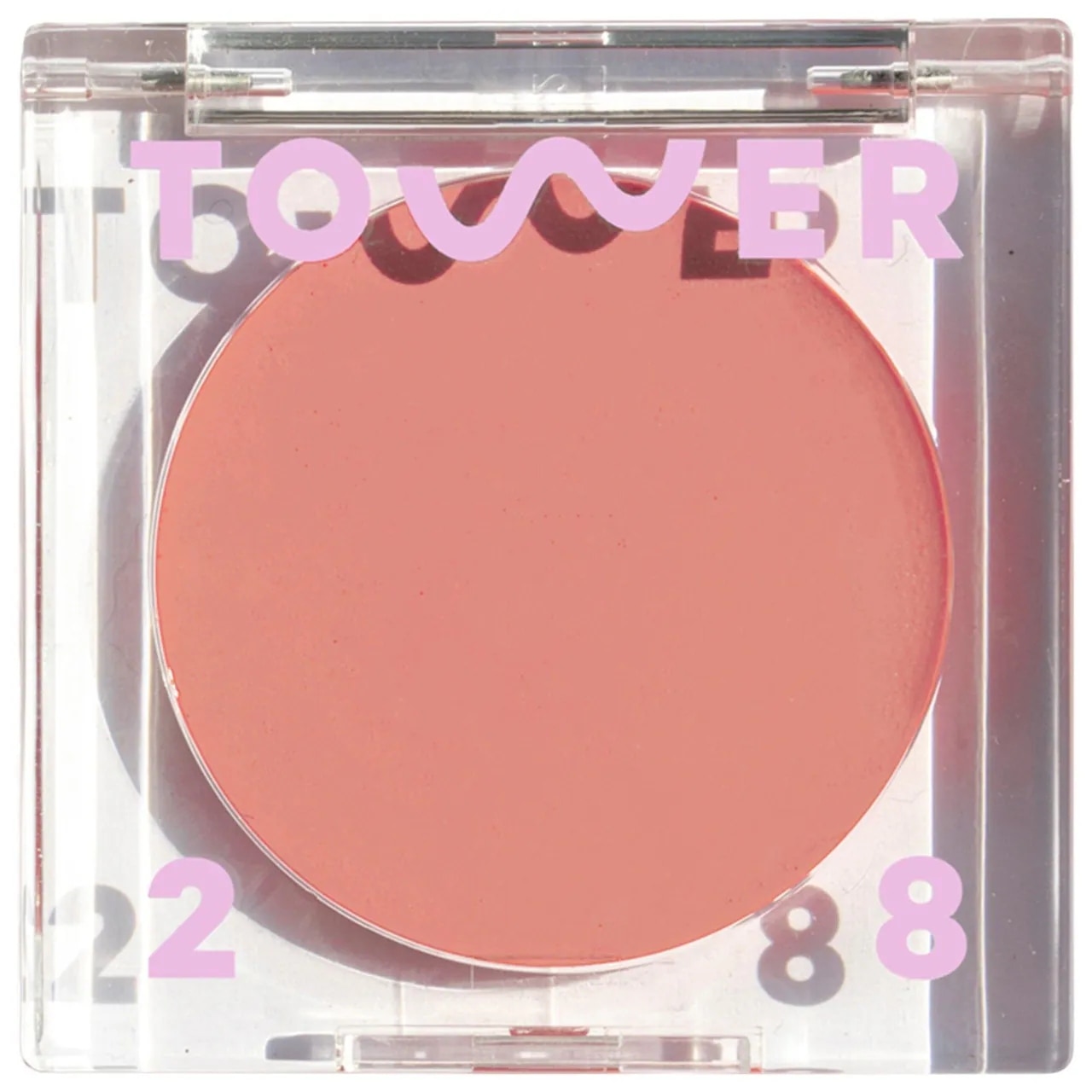 Tower28
17 Tower28's Lip & Cheek Cream Blush
Save time and money with this multitasking blush by Tower28. For use on your lips and your cheeks, it's hydrating, soothing, and will leave you looking glowing. Tower28's products are particularly good for those with sensitive skin, as all of its formulas are created with the National Eczema Association's ingredient guidelines in mind.
FIND IT HERE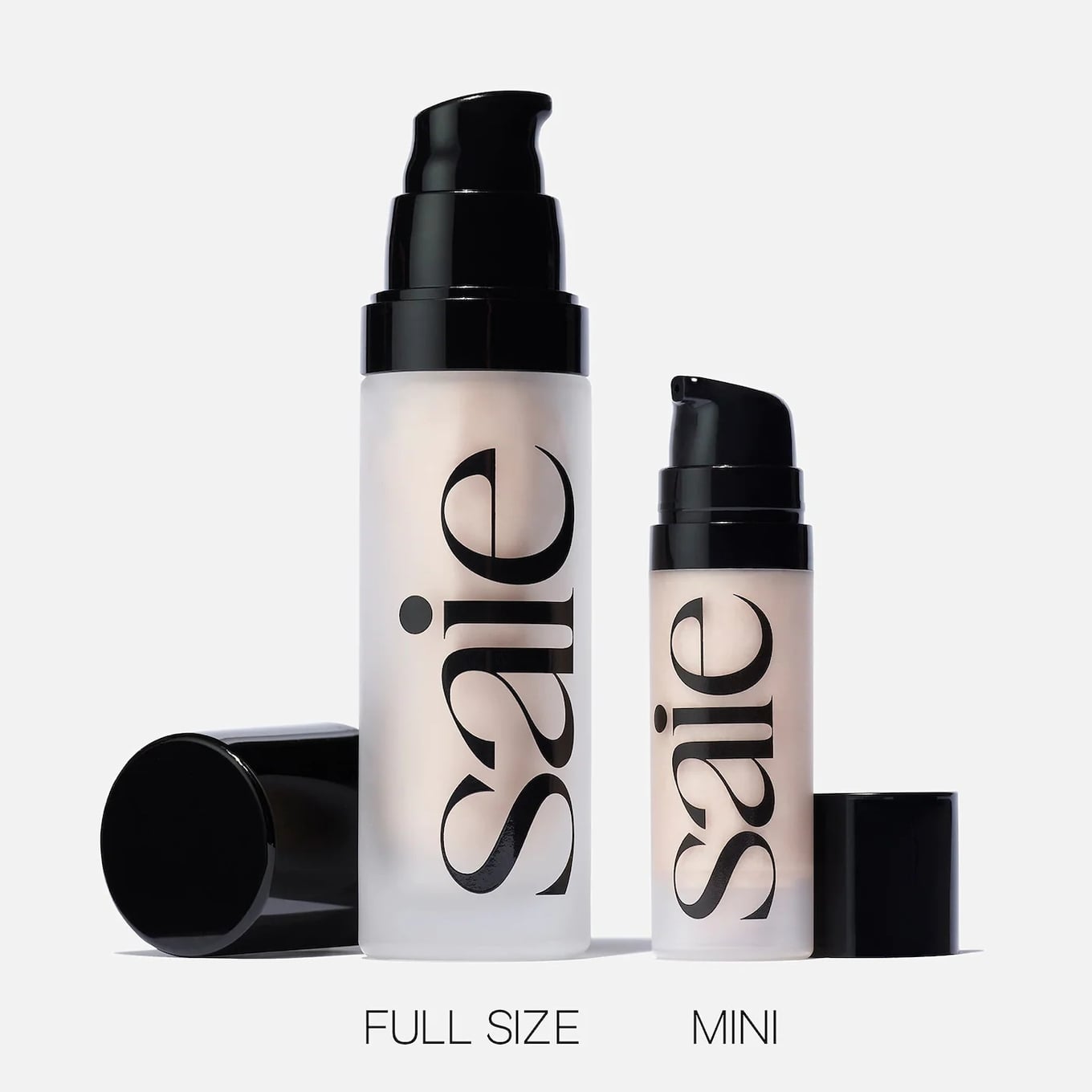 Saie
18Saie's Super Gel Lightweight Dewy Highlighter
For that glowy, dewy look, you need a really effective highlighter. This formula from Saie comes in two shades (Starglow and Sunglow) and will give you that enviable, radiant look in seconds.
FIND IT HERE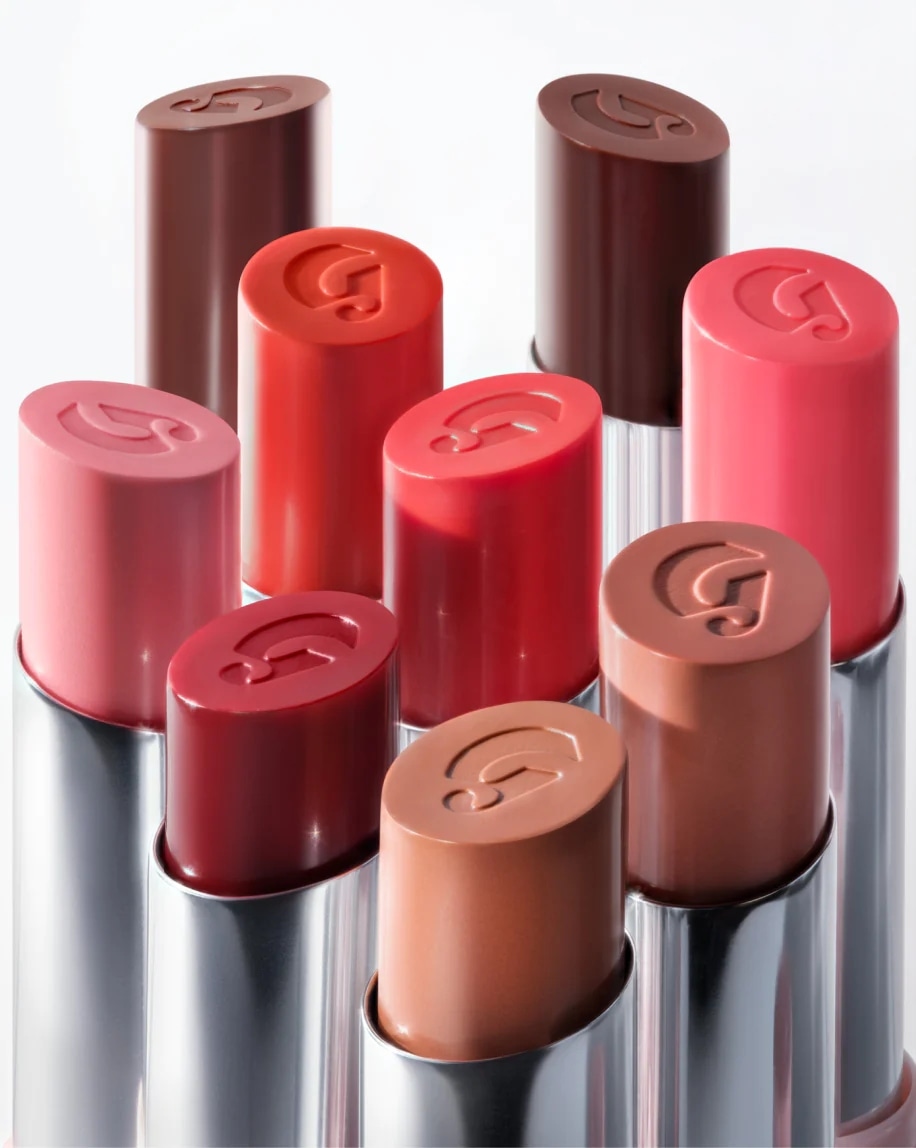 Glossier
19 Glossier's Ultralip High Shine Lipstick
For lipstick that makes your lips stand out, but also takes care of their health at the same time, check out Glossier's High Shine Lipstick. It comes in nine shades, including Watermelon Red and Deep Mauve, and is enriched with hydrating hyaluronic acid.
FIND IT HERE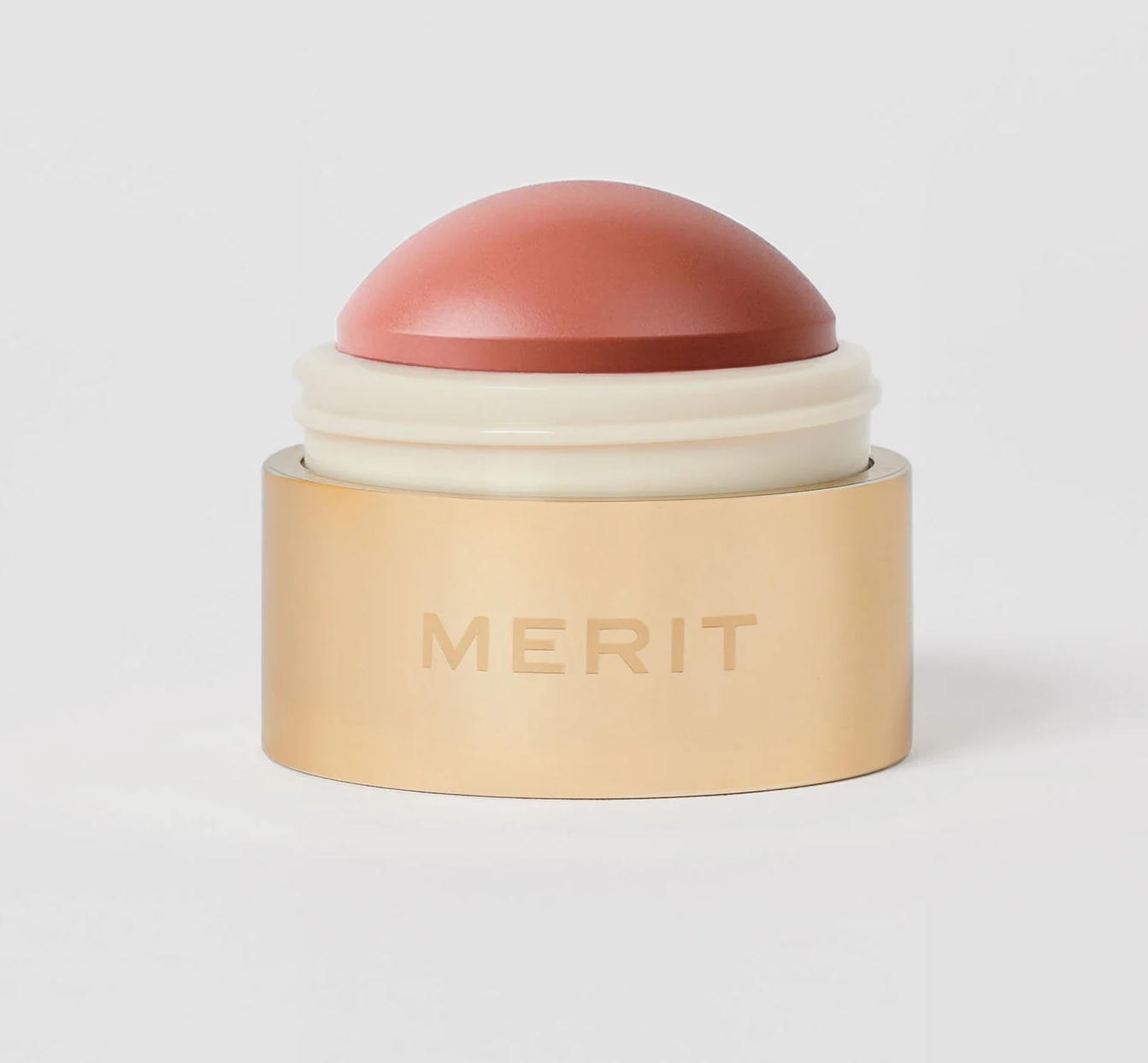 Merit
20 Merit's Flush Balm Cream Blush
If you've got dry skin, you may want to avoid using dry makeup products on your skin, like powder blush, for example. But you can still get rosy cheeks. Instead, use a creamy formula, like this Flush Balm from Merit.
FIND IT HERE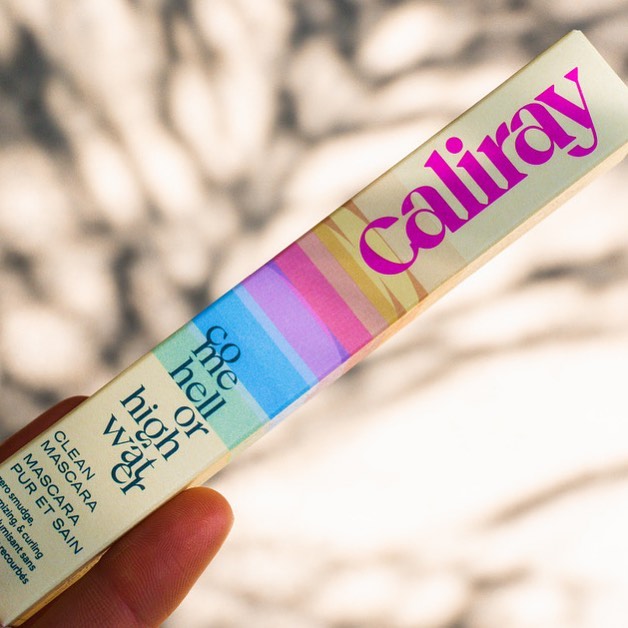 Caliray/Instagram
21Caliray's Mini Come Hell or High Water Tubing Mascara
Most mascaras work by coating your lashes to make them stand out more, but tubing mascara, like this one from Caliray, is a little different. It actually forms small tubes around each individual lash, helping to lift and lengthen at the same time. This formula is also long-lasting, smudge-resistant, and water-resistant, too.
FIND IT HERE
For more on vegan beauty, read:
Here at VegNews, we live and breathe the vegan lifestyle, and only recommend products we feel make our lives amazing. Occasionally, articles may include shopping links where we might earn a small commission. In no way does this effect the editorial integrity of VegNews.