A simple salad served with tasty dressing is a staple in households all over the world—especially in the hot summer months. And it's been like that for centuries. According to the Association for Dressings and Sauces, the people of Babylonia chose oil and vinegar for their greens, while the ancient Egyptians preferred to add some spices. And it was the French nobility, more than 200 years ago, who first reached for the mayonnaise. Now, there are many, many different options to choose from to liven up your salads. But, before you head to the store, here's why it's a great idea to consider making your own dressing from home (plus vegan recipe ideas, of course).
Are store-bought salad dressings healthy?
Salads are a super healthy meal choice, because, to state the obvious, they're packed with vitamin-rich vegetables. Plus, you can also choose to add nutritious fruits, nuts, grains, and seeds, depending on your preference.
But often, the dressings you find on the grocery store shelves are not quite as healthy. Creamy options can be high in oil, which means they're higher in saturated fat, for example. "The oil will determine the ratio of fats in the dressing and plays a significant role in how 'healthy' the dressing is," Melissa Rifkin, MS, RD, CDN, told Huffington Post.
But this doesn't mean all oil-based options are bad, as some options, like olive oil, are high in healthy unsaturated fats, for example.
Other ingredients to watch out for in store-bought salad dressings include sugar, salt, and preservatives. This isn't to say that there's anything wrong with indulging in your favorite dressing flavors (after all, you're still eating all of those nutritious salad vegetables anyway!), but when you've got the time and energy, it might be worth making them from home—it's extra rewarding that way, too.
What are the benefits of homemade salad dressing?
Making your own dressing from home can be a super simple process. All you need to do is figure out the flavors that you love and then find a recipe to match (and we've got lots of ideas below!). This way, you know everything that has gone into your meal—there are no hidden high levels of salt, saturated fat, or sugar (unless you choose to add them!) and you've still got the same delicious taste that you love. For inspiration, take a look at some of our favorite vegan salad dressing recipes below.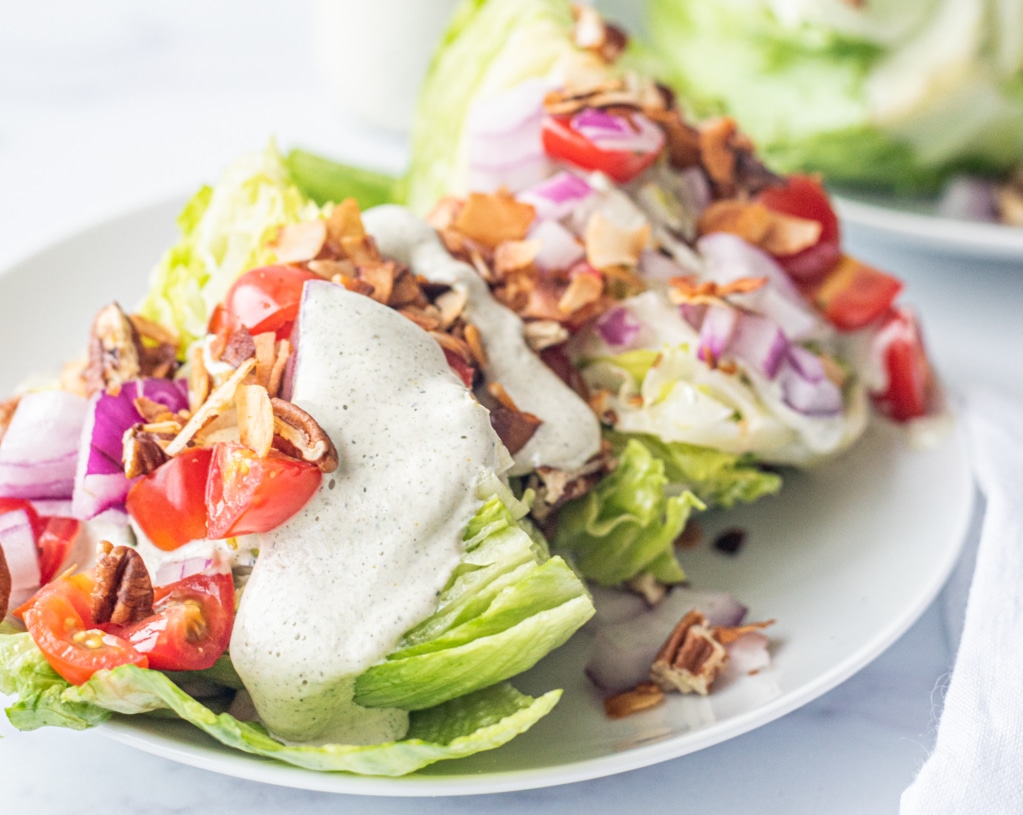 HealthyGirl Kitchen
1 Hemp Seed Ranch
This creamy oil-free dressing, made with hemp seeds and dried herbs, is the perfect accompaniment to a classic, crisp wedge salad. For extra crunch, this recipe also guides you through how to make tasty coconut bacon with coconut flakes, maple syrup, soy sauce, and liquid smoke.
Get the recipe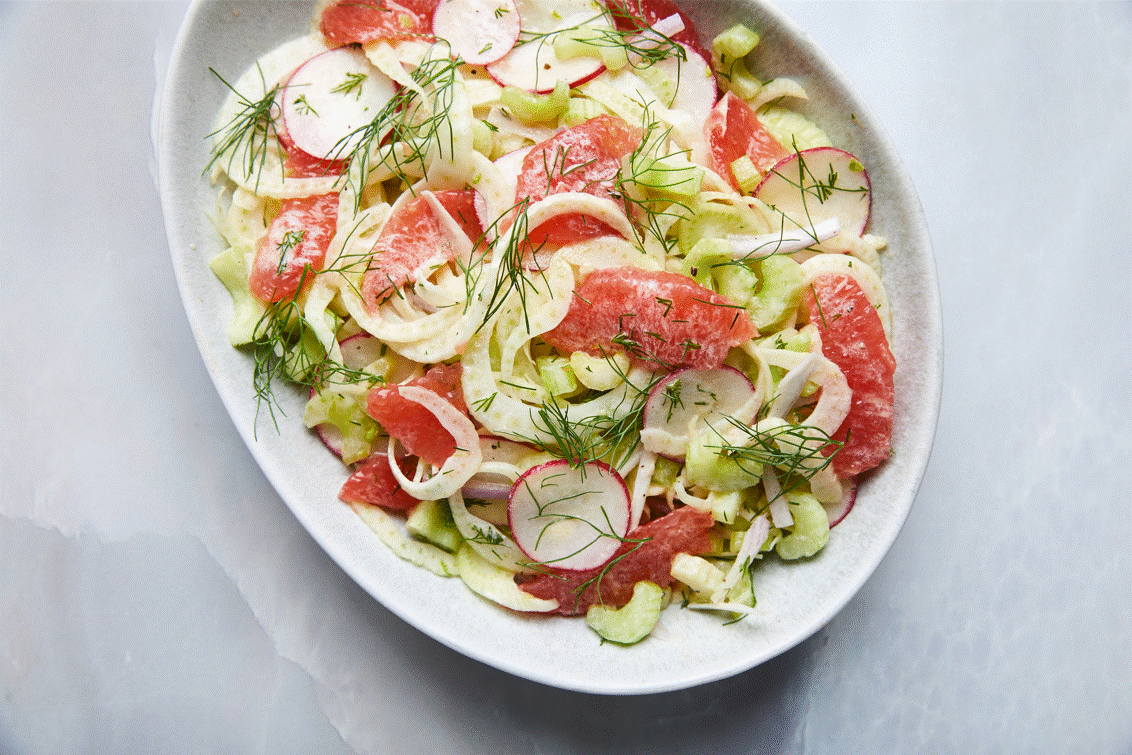 Alejandra Schrader. Dr. Gunhild Stordalen
2 Cashew Dill Yogurt
This cashew dill yogurt recipe is a little more labor intensive (you will need to spend a small amount of extra time making the cultured cashew yogurt, for example), but it's worth it for a zesty, addictive, creamy salad dressing. It goes beautifully with ingredients like shaved fennel and pink grapefruit.
Get the recipe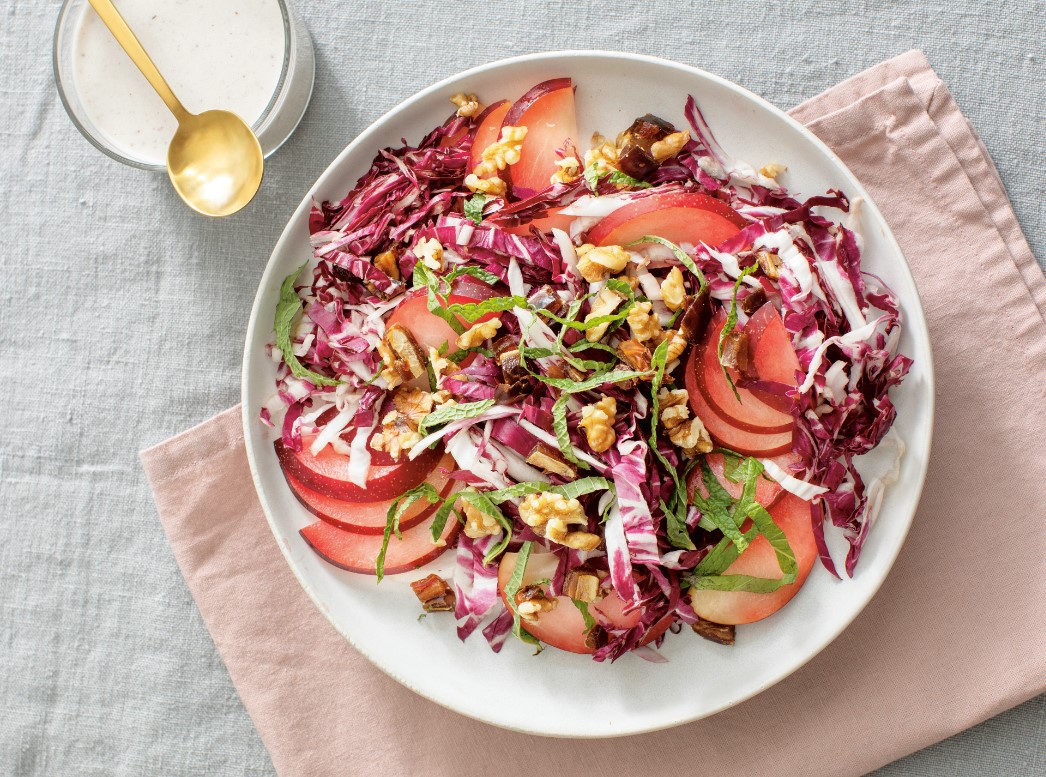 Desiree Nielsen
3 Tahini Yogurt
Combine the flavors of the Middle East with the Mediterranean with this tahini yogurt salad dressing, which is best enjoyed with salad ingredients like radicchio, plums, walnuts, Medjool dates, and fresh mint.
Get the recipe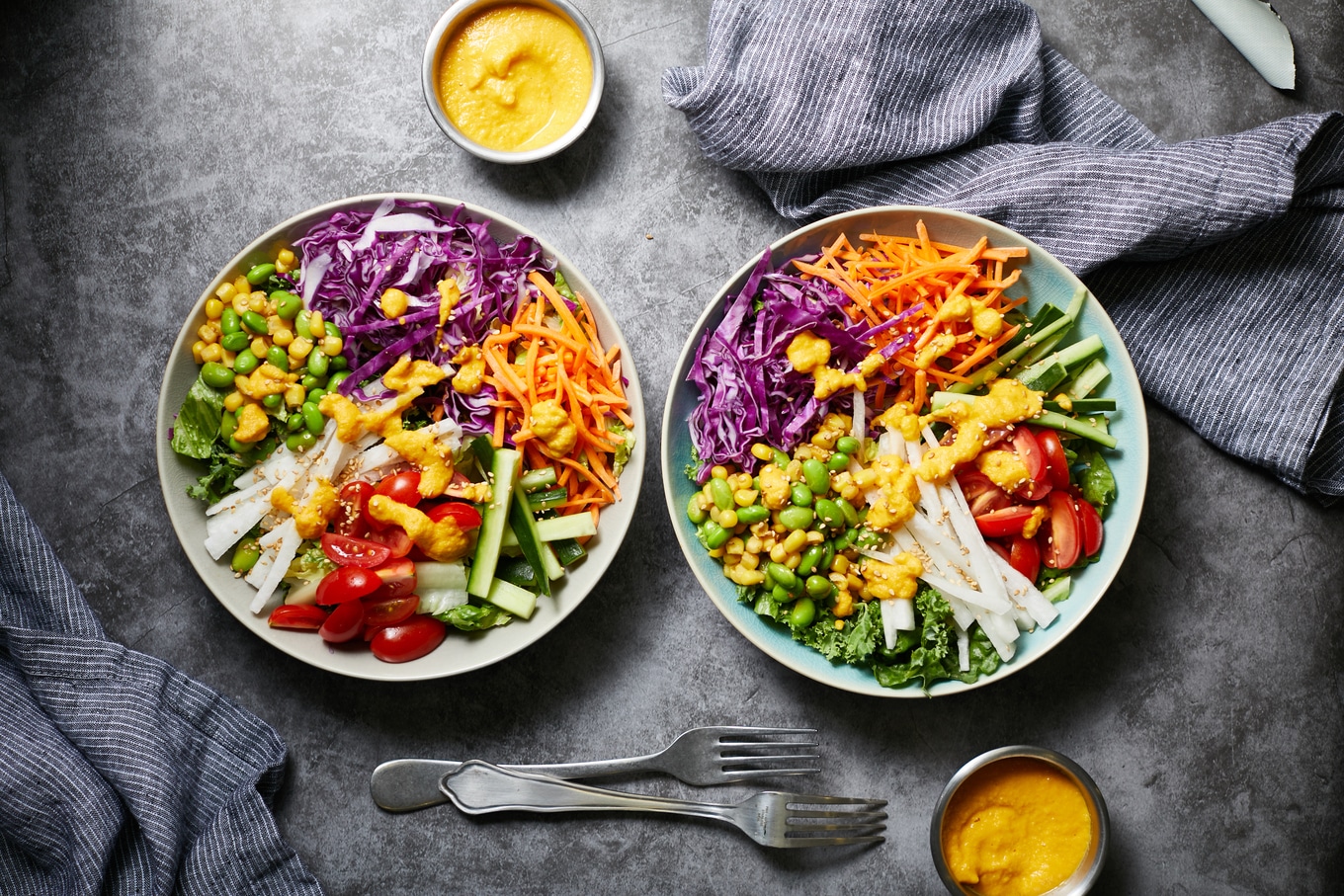 Julieanna Hever
4 Carrot Ginger
For those who like a little mix of sweet and spicy, this oil-free, fruity carrot-ginger dressing is the perfect go-to. It's best served with wasabi edamame, daikon radish, and julienned vegetables, like carrots and cucumber.
Get the recipe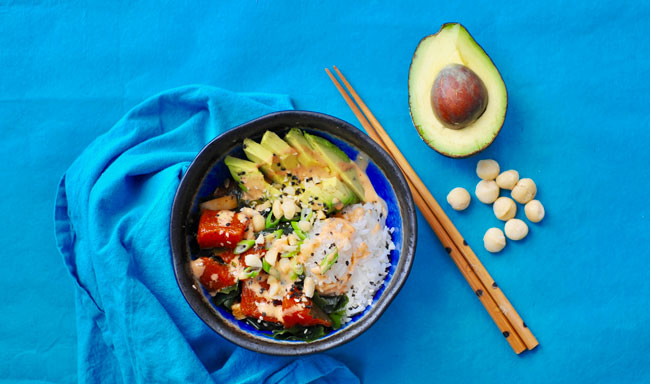 Leinana Two Moons
5 Spicy Sesame Soy
Transport yourself to the islands of Hawaii with this spicy sesame soy dressing, which is served with watermelon poke. The latter is a great alternative to a regular salad, and while it's traditionally served with raw fish, cooked watermelon, which accurately resembles the texture and appearance of tuna, is the perfect vegan alternative.
Get the recipe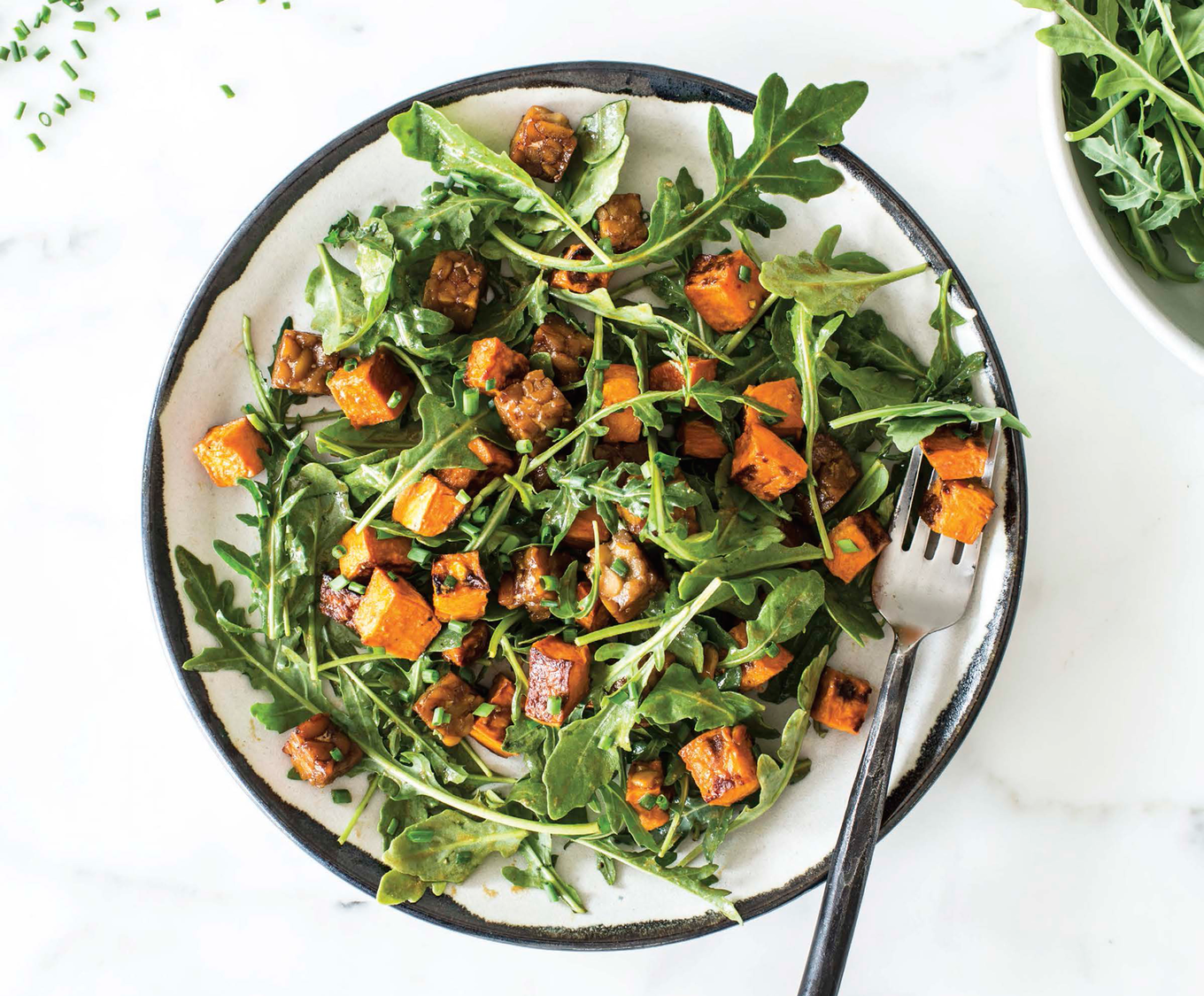 Gena Hamshaw
6 Maple-Mustard
Maple syrup and mustard may seem like an odd mix at first, but trust us, this unlikely combination creates a deliciously sweet-and-salty flavor. This dressing is best served with sweet potatoes, tempeh, and baby arugula.
Get the recipe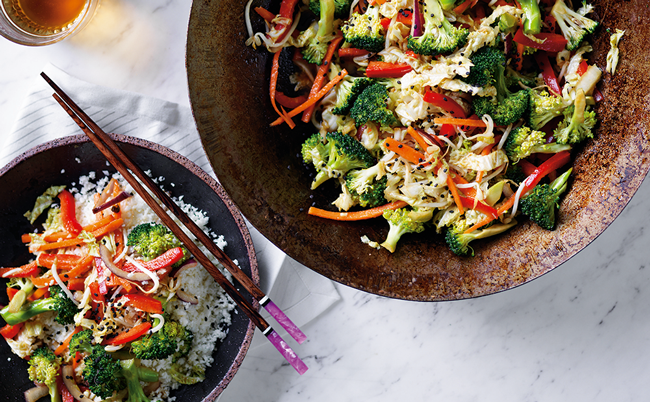 Murdoch Books
7 Zesty Lime
This zesty, light dressing, which combines ingredients like lime, ginger, tamari, and sesame oil, is bursting with flavor. Combine it with your favorite salad ingredients, or you can the stir-fry route, as indicated in this recipe.
Get the recipe
For more on vegan cooking, read: