It's no secret, global temperatures are soaring. The world's biggest industries have pumped more and more greenhouse gasses into the atmosphere, and the consequences are becoming difficult to ignore. Last year was fraught with extreme weather events, like heatwaves and devastating floods, and this year, more is coming. In fact, early forecasts suggest that a combination of El Niño and the climate crisis could see temperatures exceed 1.5C of warming this year. The prediction is alarming. But, when it comes to climate crisis mitigation, we're not totally powerless.
As individuals, there are some actions we can take to reduce our own environmental impact. In 2018, the world's biggest food production analysis, conducted at the University of Oxford, concluded that rejecting resource-intensive and pollutive animal agriculture, and adopting a plant-based diet, was the best way a person could reduce their own carbon footprint. "A vegan diet is probably the single biggest way to reduce your impact on planet Earth, not just greenhouse gases, but global acidification, eutrophication, land use, and water use," said lead author Joseph Poore at the time.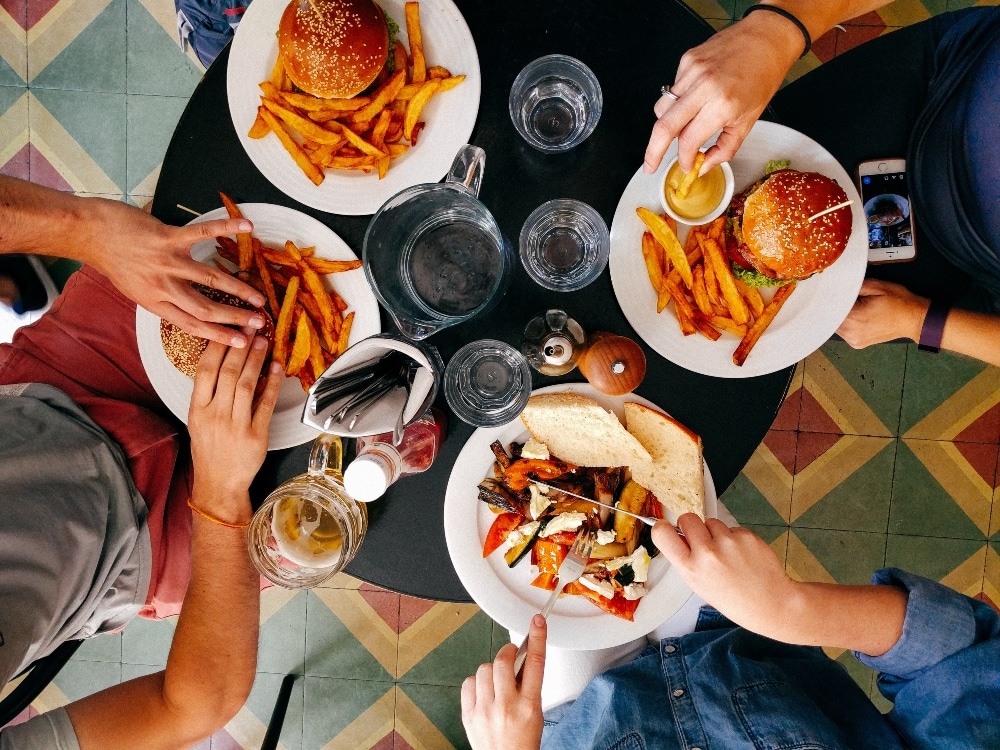 Unsplash
But when it comes to climate action, the truth is, the problem is far bigger than individuals. And that means the solution needs to come from higher up. We are, of course, talking about governmental action. There is a long way to go before many countries, particularly those in the West (who are responsible for most of the world's emissions), can say they have truly done their part to limit emissions and tackle the climate crisis. But, by pushing plant-based food consumption and supporting alternative protein development, some governments (at a local, state, and central level) have started to take important steps—here are eight examples.
1 Germany
At the end of 2022, Germany's federal minister of food and agriculture Cem Özdemir proposed Germany's new National Nutrition Strategy in a paper titled "Towards the Federal Government's Nutrition Strategy."
The paper acknowledged that the country's meat consumption was far too high, both from a nutrition and sustainability standpoint. In 2021, Statista notes that German people ate 55kg of meat per capita—lower than in previous years, but still a significant amount.)
"How and what we eat also has far-reaching effects: on the environment, biodiversity, and climate in Germany and worldwide, on animals as our fellow beings, on the agricultural and food industry, and not ultimately on our health and well-being," the paper noted. It also lays out several goals, including the whole country going carbon neutral by 2045 and ensuring that 30 percent of agricultural goods come from organic farming by 2030, as well as halving food waste in every sector. It noted that to meet these goals, food strategies must embrace seasonal, local, plant-based produce.
"The transformation of the entire food system towards a plant-based diet is the most important adjusting screw in the nutrition sector to achieve our national and international climate, biodiversity, and sustainability goals," the paper continued.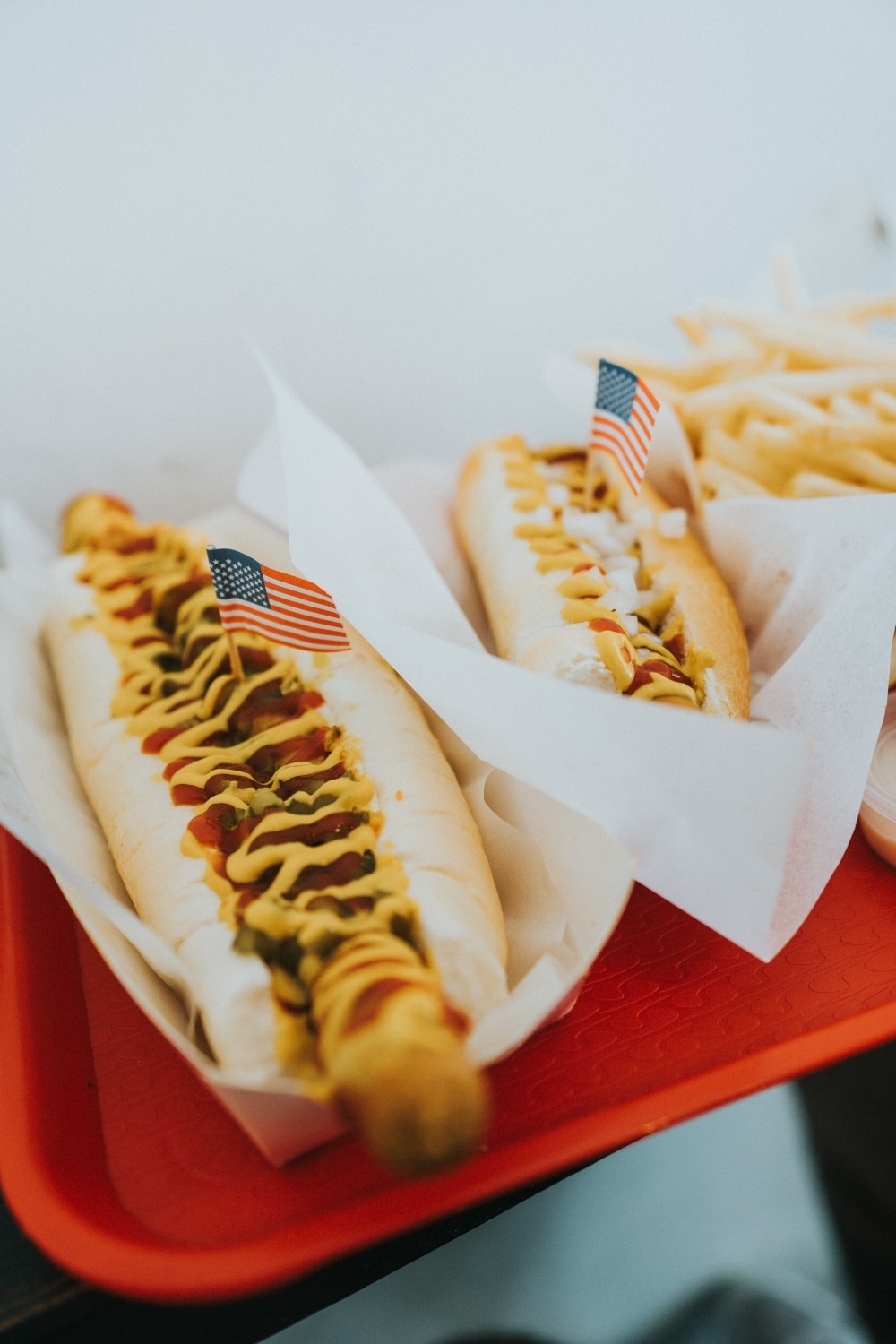 Unsplash
2 The US
Across the US, several states and major cities have embraced a more plant-forward approach to food. In New York City, for example, public schools launched Vegan Fridays last year. The initiative means that every Friday, 930,000 children are served plant-based meals. And in March 2022, the city, which has its own vegan mayor, Eric Adams, joined 40 states and cities, including Colorado, by declaring March 20 "MeatOut Day." The initiative was created by the Farm Animal Rights Movement in a bid to educate more people about the benefits of plant-based diets.
On the West Coast, California has also been pushing plant-based diets. In July 2022, it became the first state to support plant-based school meals with a $700 million investment. "We are grateful to see both the legislature and the Governor recognize the cultural shift towards plant-based choices by supporting our children to eat healthier, more climate-friendly, and humane diets," said Judie Mancuso, founder of animal advocacy nonprofit Social Compassion in Legislation, at the time.
Elsewhere in the US, new legislation in Illinois, set to go into force this year, means that nearly 2 million children have access to plant-based school lunches. And in May 2022, Washington, DC celebrated its first vegan restaurant week thanks to a proclamation signed by Mayor Murial Bowser.
"Whereas plant-centric eating lowers the risk of heart disease, stroke, obesity, and type 2 diabetes, and those conditions disproportionally undermine the health-related quality of life of Black, Indigenous, and people of color (BIPOC) residents of Washington, DC and whereas a global shift toward plant-centric food norms would help lower greenhouse gas emissions, and governments can play a crucial trailblazing role in facilitating such shifts by their citizenry," Bowser said at the time.
3 Canada
In the four years leading up to December 2022, Protein Industries Canada—which has received funding from the Government of Canada and is one of the country's five Global Innovation Clusters—invested more than $477 million into Canada's plant-based food sector. "We now have projects that span from British Columbia to Prince Edward Island and beyond," Bill Greuel, the CEO of Protein Industries Canada, said. "More so, the result of this investment is becoming increasingly tangible, with new ingredients and food products making their way onto grocery shelves and restaurant menus in Canada and beyond."
Also in 2022, the government's AgriInnovate Program awarded plant-based brand Big Mountain Foods 2 Ltd. more than $1.4 million in funding.
4 Denmark
In 2021, the Danish government announced it would be dedicating more than 1.25 billion kroner (around $183 million) to the advancement of the plant-based food sector. The funding was agreed as part of an "unprecedented climate agreement for food and agriculture," reported the Good Food Institute (GFI) Europe.
"With this announcement, Denmark has recognized the huge potential of sustainable proteins to drive down agricultural emissions, and established itself as Europe's biggest public investor in plant-based innovation," Acacia Smith, GFI Europe's policy manager, said at the time. In 2022, Denmark followed up this agreement by investing more than $100 million into its "Plant Fund."
5Taiwan
In January 2023, a new climate bill, which specifically references the promotion of plant-based, low-carbon diets, passed the legislature in Taiwan. The bill, called the Climate Change Response Act, also enshrines the country's 2050 net zero targets into law. The move was praised by the Environment & Animal Society of Taiwan (EAST), which has campaigned consistently for an update to Taiwan's laws regarding the role of food in the climate crisis. "As the world comes to grips with the importance of food systems in addressing climate change, we are delighted to see an emphasis on low-carbon diets in Taiwan's climate legislation," Wu Hung, EAST's Chief Executive, said.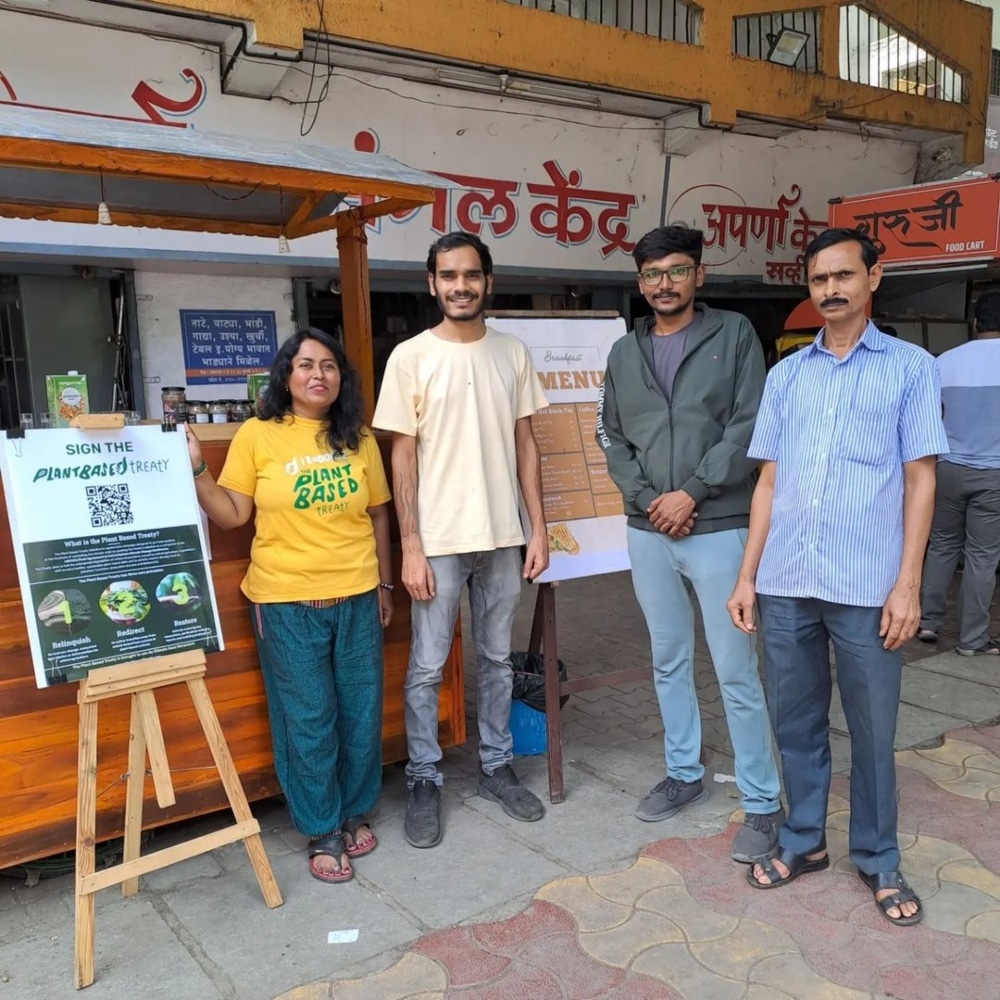 @punehealthsave
6 India
In 2021, a grassroots campaign called The Plant Based Treaty launched for the first time. Designed to accompany the Paris Agreement, the treaty aims to "put food systems at the heart of combatting the climate crisis." So far, thousands of individuals have endorsed the treaty, as well as 20 cities around the world.
While Boynton Beach, FL; Los Angeles, CA; Didim, Turkey; Haywards Heath, England; and Edinburgh, Scotland are among the endorsers, most (15) of the cities and towns on the list are located in India. Gopalpur, a coastal town in Odisha, was the most recent Indian town to endorse the treaty. "We completely agree with the motto 'eat plants, plant trees,'" Gopalpur's council said in a message regarding its endorsement. "We believe that shifting towards a plant-based diet can solve the climate crisis."
7 The Netherlands
In 2019, Amsterdam, the capital of the Netherlands, announced that meat would no longer be automatically available at government-catered events, starting in 2020. Instead, all menus are vegetarian by default. "The initiative makes it the individual's choice of whether to have meat or fish," Rutger Groot Wassink, the head of operational management, said at the time. "We are turning the norms upside down. The question is no longer, 'Are you vegetarian?' but 'Do you eat meat or fish?'"
In 2021, Amsterdam City Council also revealed plans to persuade citizens to go 50-percent plant-based by 2030, and 60-percent plant-based by 2040.
Plus in 2022, the central government of the Netherlands showed its support for alternative protein when it allocated €60 Million for the cultivated meat industry (cultivated meat refers to growing meat from cells in laboratories, so it isn't plant-based, but it is slaughter-free).
8 Finland
In 2020, the Finnish government invested $2.4 million into the country's plant-based meat sector. And, in December 2022, it was revealed that the funding is paying off. The VTT Technical Research Centre of Finland, which is owned by the state, announced that it had developed a new innovative technology that would help to perfect plant-based meat products. Essentially, it combines cellular agriculture techniques with plant-based ingredients, and the result tastes just like animal meat.
"Our innovation toolkit allows producers to perfectly recreate the sizzling fat and juicy tenderness of meat like never before," Nesli Sözer, Research Professor at VTT, said. "By combining our experience in plant-based ingredients, food design, and cellular agriculture, we can create proof-of-concept of prototypes for tasty, identical meat alternatives that are ready to be scaled up for industrial production."
For more on politics, read: