The global vegan food industry is expected to reach $91.9 billion by 2027, according to a new report by market research firm Research and Markets. This means the plant-based food market is forecasted to grow at a compounded annual growth rate (CAGR) of 18.1 percent over the next four years.
The report's analysts say consumer interest in vegan food is driven by several factors, including expanded research into the health benefits of plant-based diets, rising support from medical professionals, and expanded media coverage of the diet's advantages.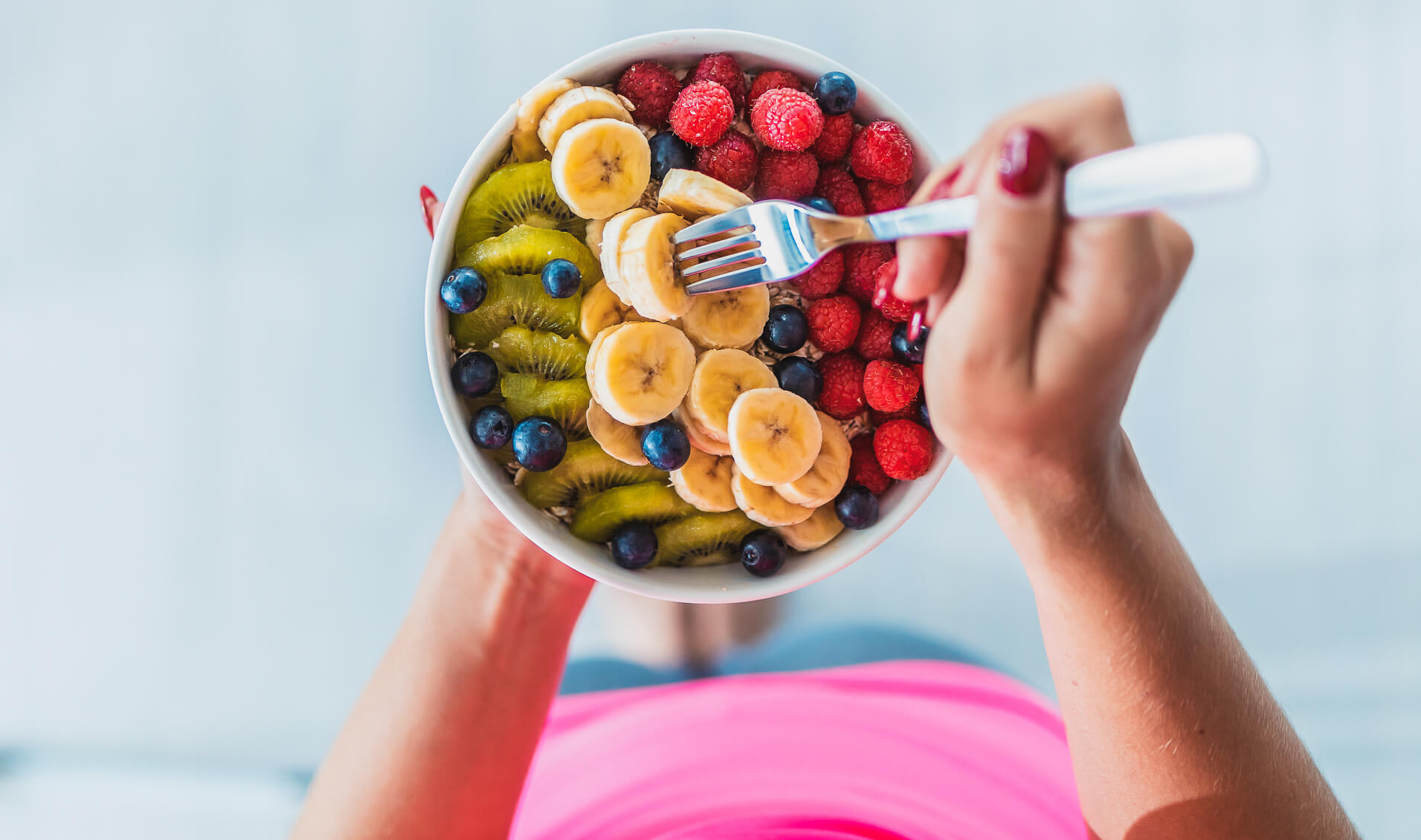 Nensuria
Additionally, the analysis points to benefits such as reducing the risk of zoonotic disease and the ability to feed more people with fewer resources. "Customers can lessen the adverse effects of the food system on the environment, reduce the risk of zoonotic disease and antibiotic resistance, and feed more people with fewer resources by producing meat from plants, fermentation, or cultivation of actual animal cells," the report says.
With environmentalism top of mind for many consumers, the report notes that by adopting a vegan diet, consumers can also help minimize air and water pollution, slow biodiversity loss, and protect the oceans.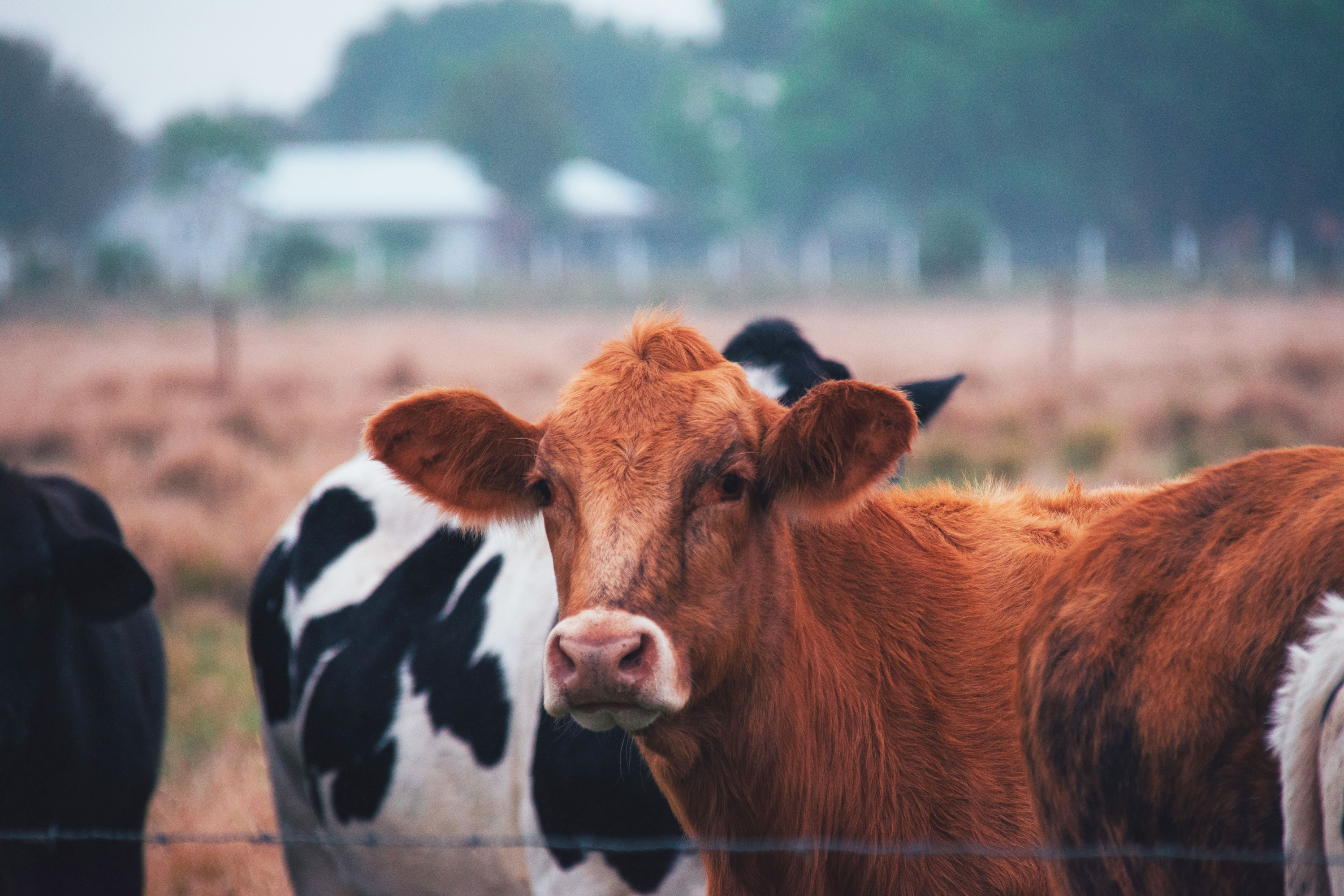 Unsplash
"Vegan diets are the future of the food industry, just as renewable energy sources are the future of the energy industry," the report says. "As the international community works to reduce climate risks, vegan foods represent a vast opportunity to help humans achieve net-zero emissions, however, more funding and open-access R&D are required."
Vegan food on a global scale
The report notes that the vegan industry experienced its most active growth in 2021, and many signs point to this as the beginning of a race for new vegan products on a global scale. Key companies driving the market include Beyond Meat, Daring Foods, and Impossible Foods.
"New developments in the vegan sector emerge every year, paving the way for a global transition to a much more just, safe and sustainable food system," the report states.
The growing availability of vegan food products in mainstream supermarkets as more mainstream processors enter this market are two more important factors driving growth. Pea-based vegan meat also has a sizable market share, the report notes, likely because of its reasonable price, versatility, and nutritional profile, as well as its widespread availability and applicability.
Stateside, the vegan food market is innovating rapidly alongside the global sector. According to a 2021 vegan market analysis by non-profit organization Good Food Institute (GFI), plant-based products are a key driver of sales growth at grocery retailers nationwide, growing three times as fast as overall food sales.
SPINS retail sales data released March 22, 2022, shows that grocery sales of plant-based foods that directly replace animal products grew 6 percent the previous year—and 54 percent over three years—to $7.4 billion. Additionally plant-based foods have outpaced total foods in both dollar and unit sales for the past three years.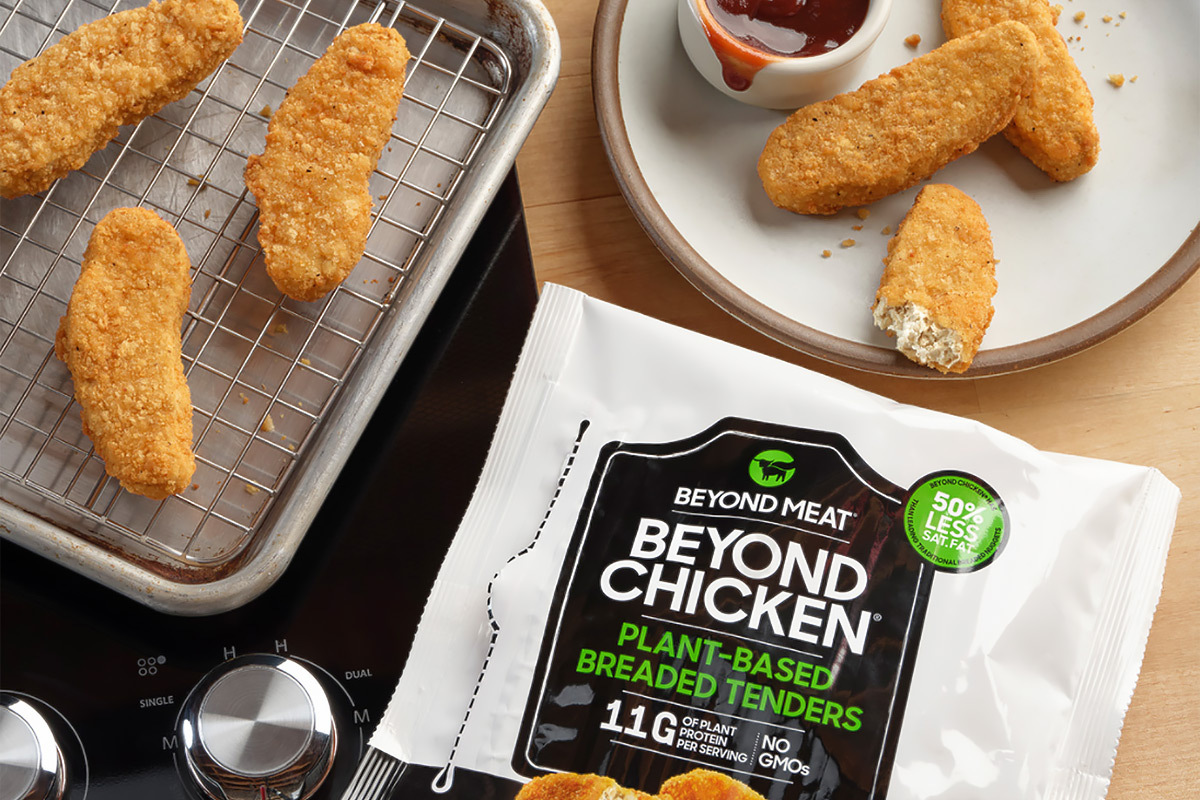 Beyond Meat
The report also notes that plant-based meat and seafood dollar sales grew 74 percent since 2018 to $1.4 billion. "As appetites grow for different plant-based meat types and formats, the category continues to expand and diversify," the report says. "The plant-based meat market today is, in ways, reminiscent of the plant-based milk market when it was in its early stages."
While plant-based milk currently accounts for 16 percent of all dollar sales for retail milk, the study says that with continued product innovation the vegan meat category has the potential to earn a similar share of the total meat market, representing a 14-point growth in the share which is worth $16 billion.
Vegan seafood sees innovation
And although vegan seafood remained a small fraction of plant-based meat sales in 2021, the following year saw greater innovation in the category. According to the first-ever State of the Industry Report of vegan seafood by GFI, $175 million was raised globally by companies in 2021, a 92 percent increase from 2020.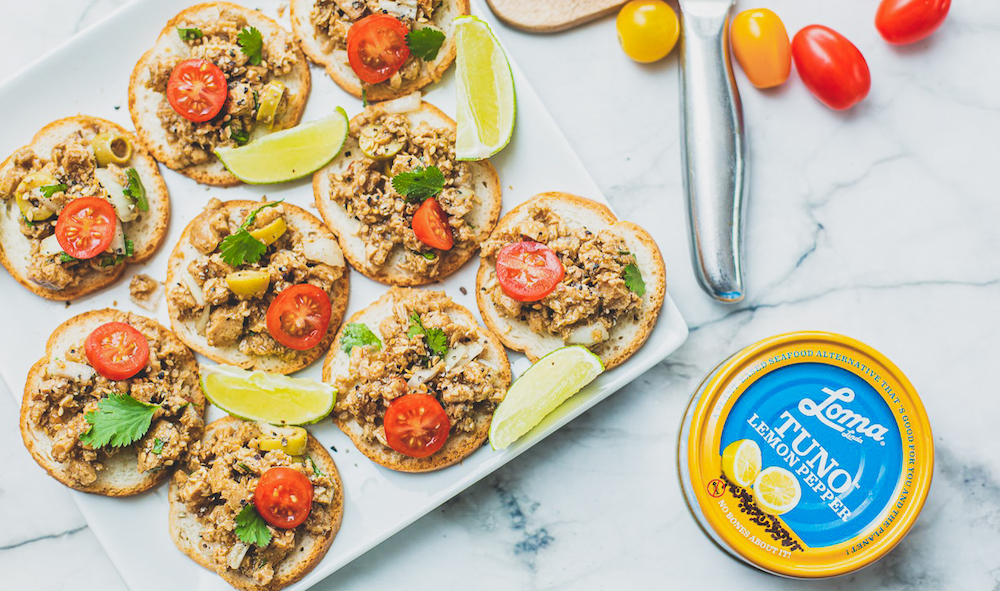 Loma Linda
GFI suggests that alternative seafood remains a market whitespace and is well poised to capitalize on the momentum of the broader plant-based industry. And widespread commercialization of alternative seafood is a promising approach to alleviating pressure on both wild fisheries and aquaculture systems while helping to meet global demand for an important source of food.
"Every year, we see advancements in the alternative protein industry that are opening the door for a global shift to a far more sustainable, secure, and just food system than the one we have today," the report update notes. "Like 2019 and 2020 before it, 2021 was the most active year yet for growth in the alternative protein industry, and many signs indicate that the world is on the cusp of a global race for alternative protein innovation."
For the latest vegan news, read: