You probably associate CVS with the place you pick up your prescription, run into for bandages or ibuprofen, get an extra long receipt, or make an emergency cruelty-free beauty pick-up. But what you might not know is just how many plant-based snacks are waiting on the drugstore's shelves. These 20 plant-based snacks (and more!) can be found at your local CVS.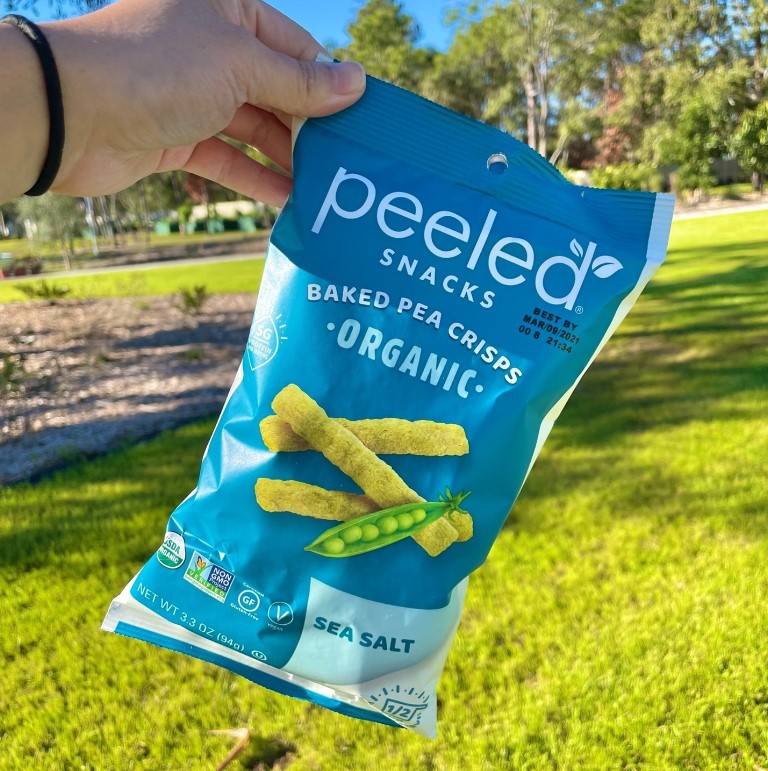 @wellcomeomcenter/Instagram
1Peeled Snacks Baked Pea Crisps
Made from whole green pea flour and a deliciously zesty ranch seasoning blend, these gluten-free puffed snacks have a little boost of plant protein and are super kid-friendly.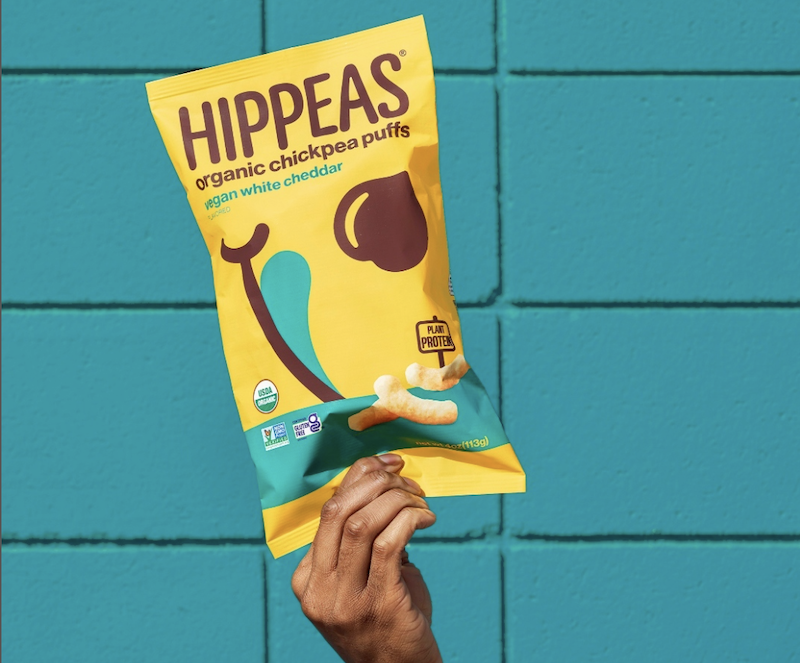 2Hippeas White Cheddar Chickpea Puffs
These chickpea puffs have earned themselves a cult-following, gotten investments from celebs like Leonardo DiCaprio, won a couple of VegNews Veggie Awards, and satisfy our cheesy cravings.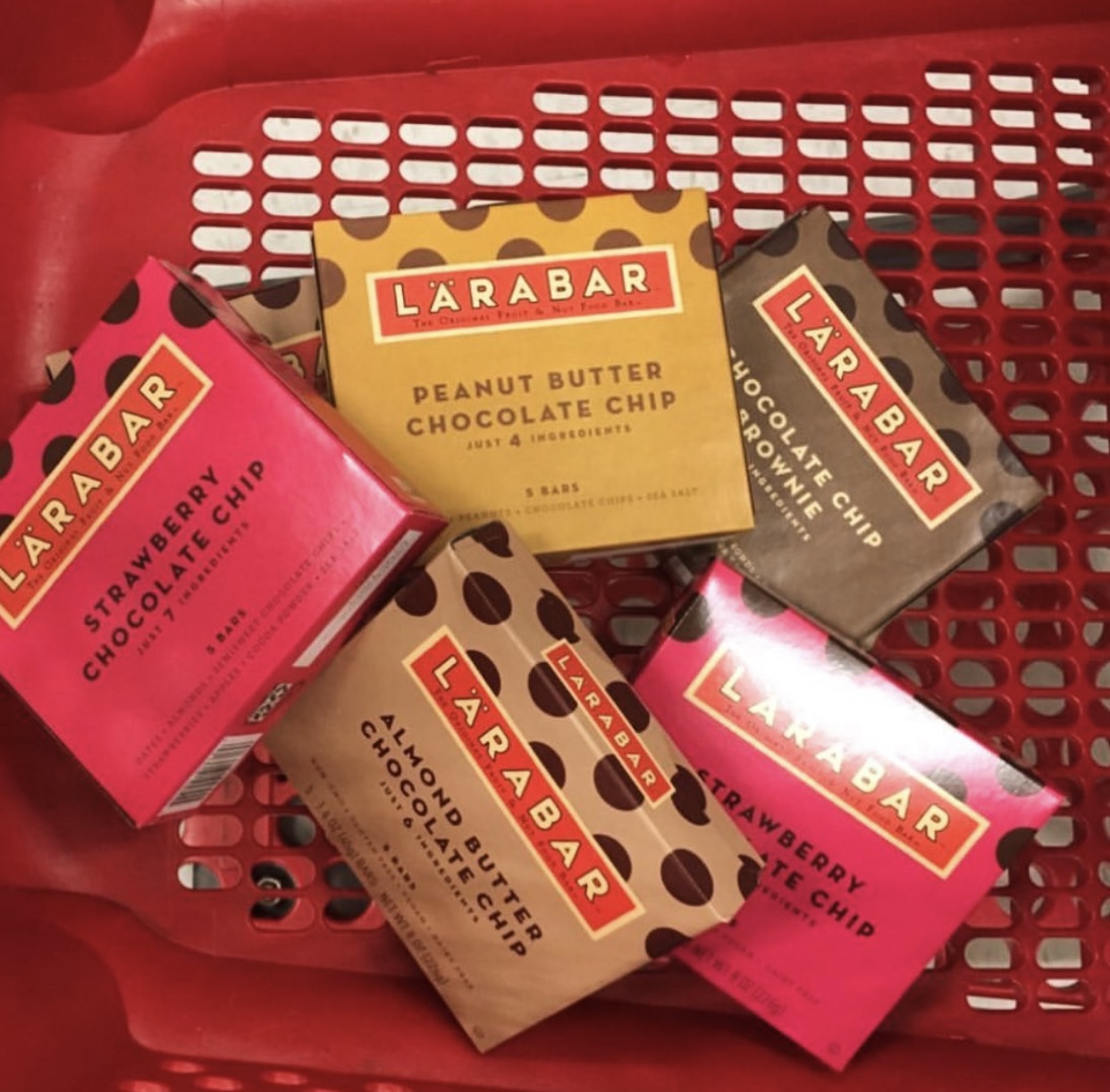 3Larabars
These longtime plant-based favorites are made from simple ingredients like dates and nuts, yet somehow still manage to taste like cookie dough. We're big fans of the chocolate chip flavor, but you can also find classics like Apple Pie, Cherry Pie, and Cashew Cookie at CVS.
4Enjoy Life Dark Chocolate Raspberry Protein Bites
These protein-rich, gluten-free nuggets are coated in a thick, rich dark chocolate coating that makes these treats taste more like an indulgent dessert than a protein snack.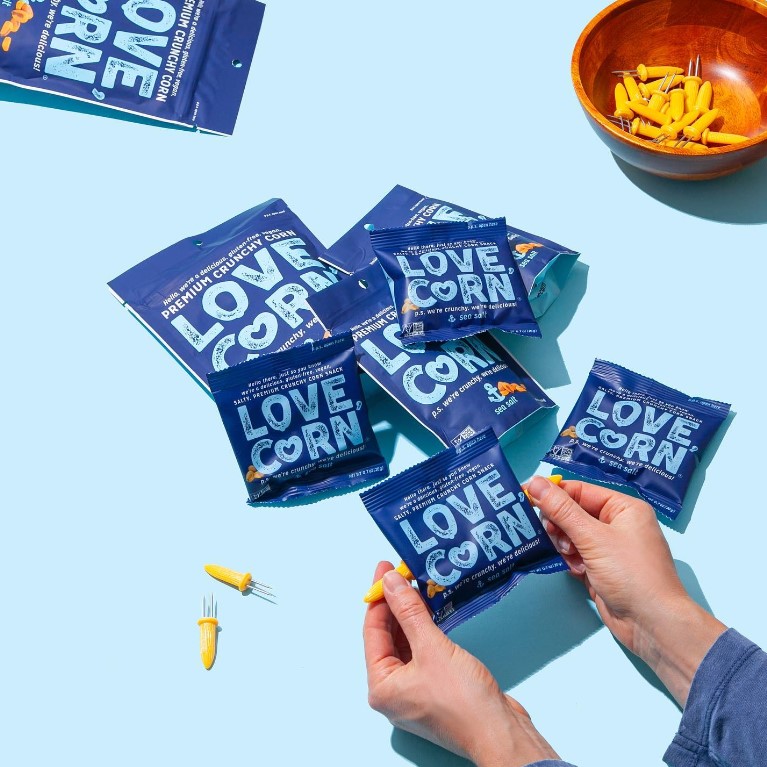 5Love Corn Smoked BBQ Corn Snacks
Corn kernels are roasted to crunchy perfection then coated in a dusting of hickory BBQ seasoning that is just so finger-lickin' good. Snacking on veggies never tasted so amazing.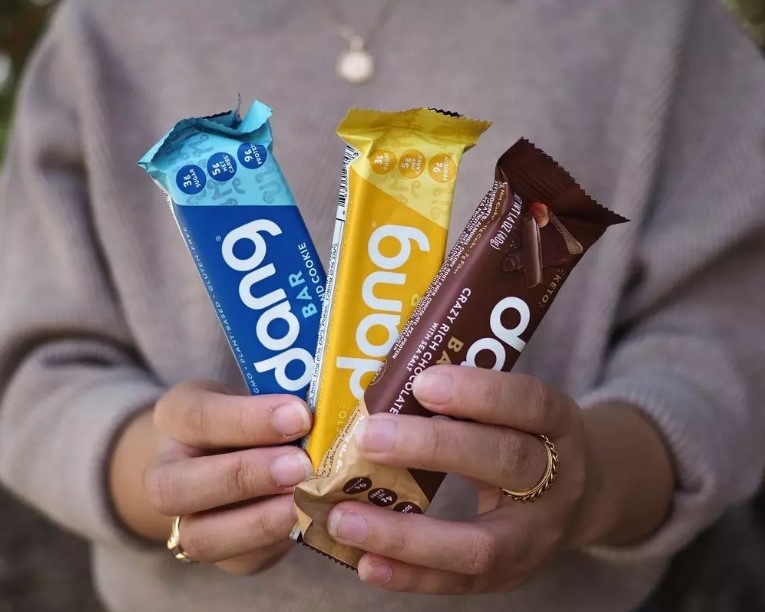 @photo_cynth_esis/Instagram
6Dang Chocolate Sea Salt Keto Bar
Vegan and keto collide in this healthy-fat-packed, loaded-with-protein bar. With ingredients like almond butter, cocoa butter, pea protein, sunflower seeds, and chia seeds, you'll want to grab a few of these to stash in your bag when hunger strikes.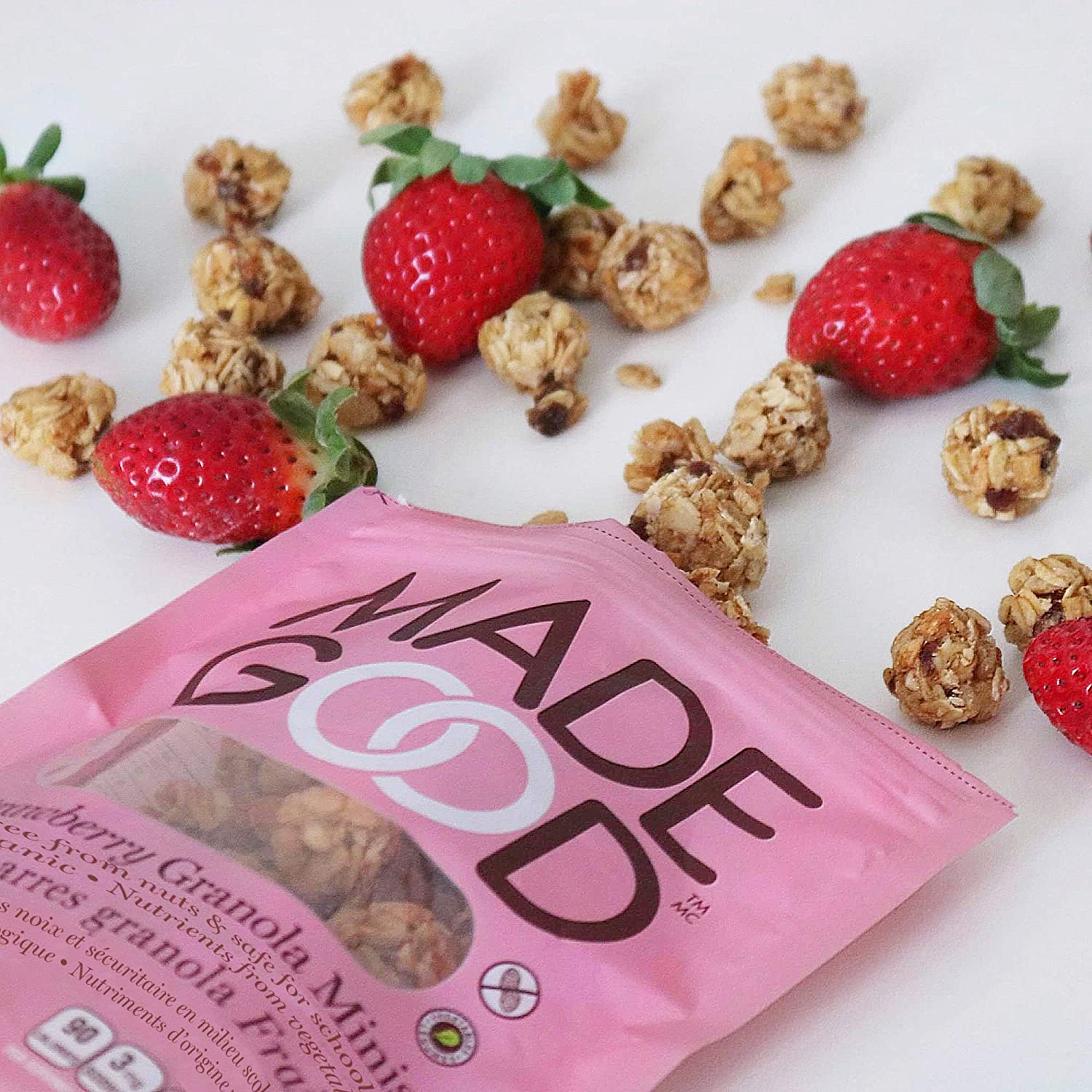 7MadeGood Strawberry Granola Mini Bites
Made from gluten-free oats, strawberry pieces, agave, apple pieces, crisp brown rice, and vegetable extracts, these chewy bites are nutrient-rich, healthy, and delicious.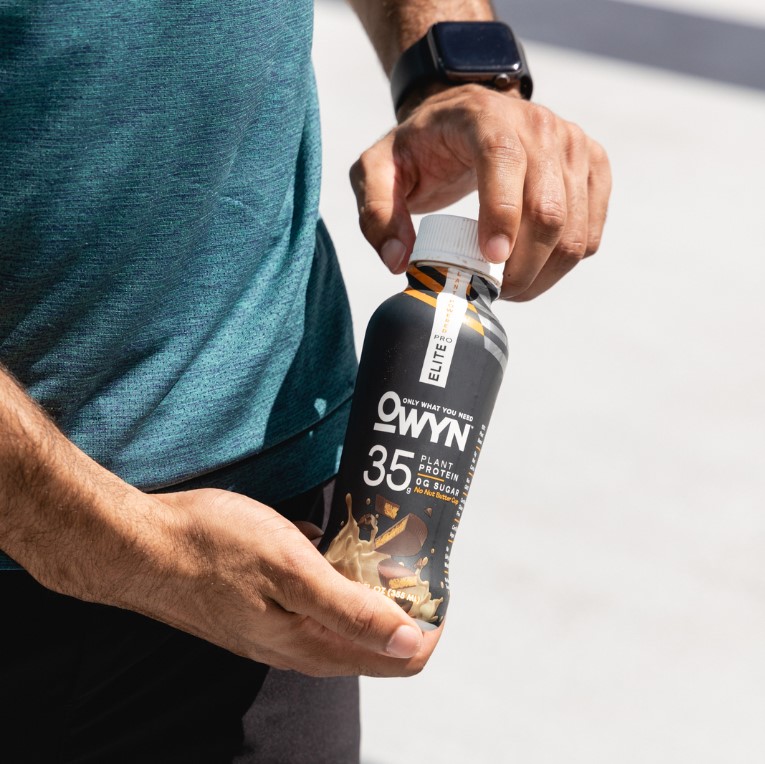 8OWYN Cold Brew Coffee Plant-Based Protein Drink
With 20 grams of plant-based protein in every bottle, and essential amino acids for muscle recovery, metabolism, and easy digestion, these drinks are great for having on hand during busy days.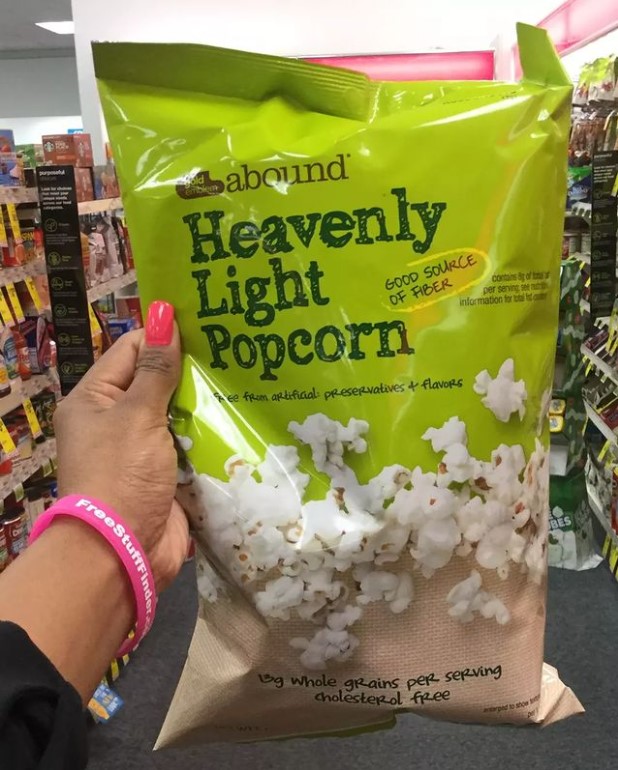 @cvsdealfinder/Instagram
9Gold Emblem Abound Heavenly Light Popcorn
An essential for movie nights, road trips, and long errand days! This simple popcorn snack is totally vegan and lightly salted.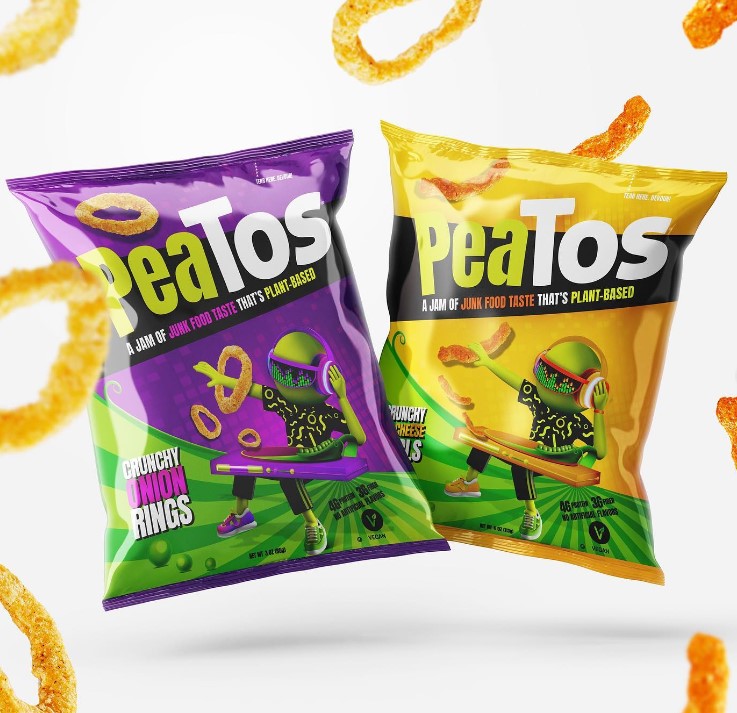 10Peatos Snacks
Onion rings, cheesy curls, pizza rings, fiery curls … all of your favorite salty snacks are getting a vegan makeover. Pick up these irresistible snacks for when the munchies hit in the aisles of CVS.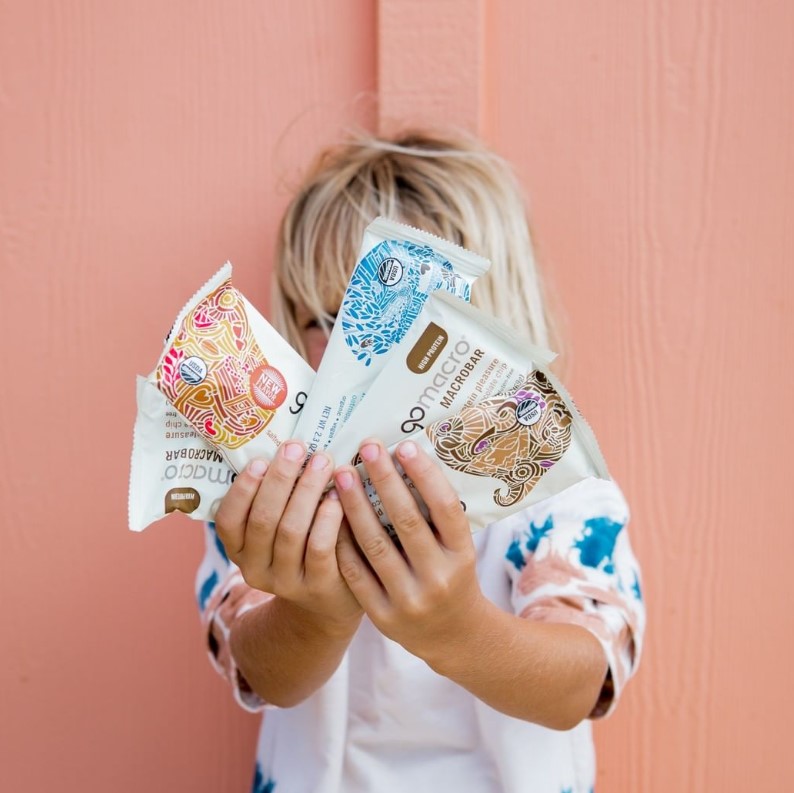 11GoMacro High-Protein Chocolate Chip Almond Butter Bar
These always-vegan, always-gluten-free protein bars are made with high-quality ingredients such as almond butter, brown rice protein, puffed brown rice, fair-trade chocolate, and unsweetened coconut so you can feel extra good about eating this post-workout.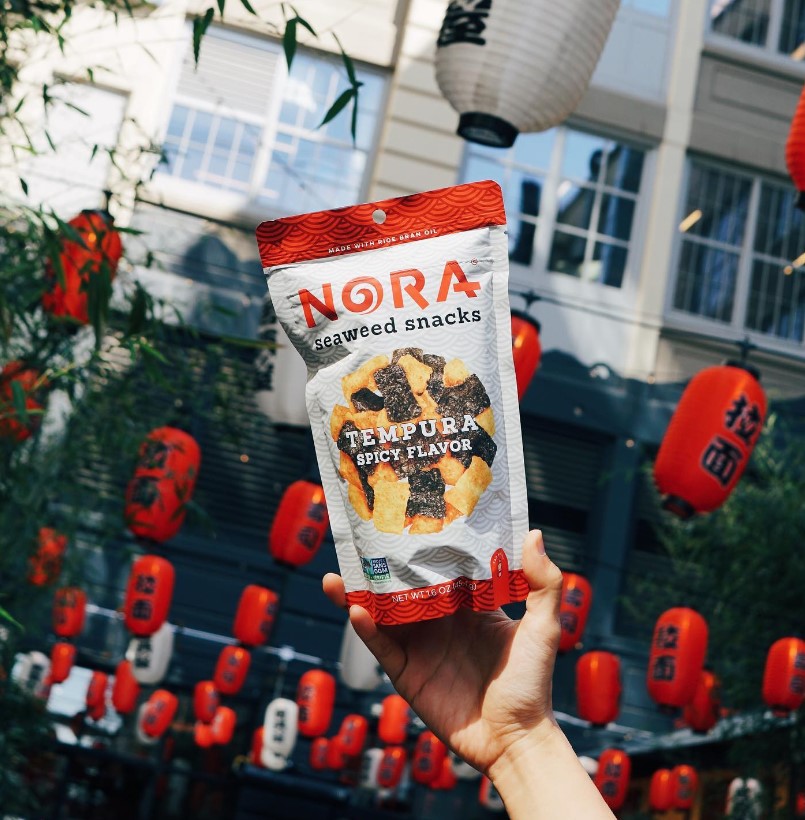 @norasnacks/Instagram
12Nora Spicy Tempura Seaweed Snacks
Your classic seaweed snacks get a total step up when they're covered in crispy tempura coating and spiced with chili powder. You won't be able to resist eating the whole bag in one go.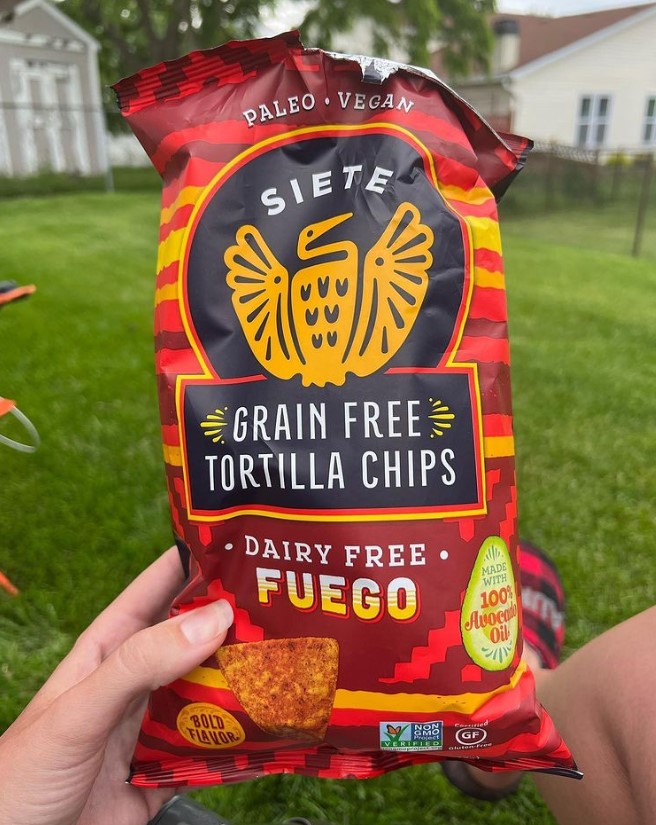 @andimworthit247/Instagram
13Siete Grain-Free Fuego Tortilla Chips
Real food ingredients like tomato, smoked serrano, and jalapeño give these chips an irresistible zing, while cassava flour steps in for the corn and flour in these delicious spiced snacks. They also have ranch and cheesy flavors, but we're obsessed with the fuego.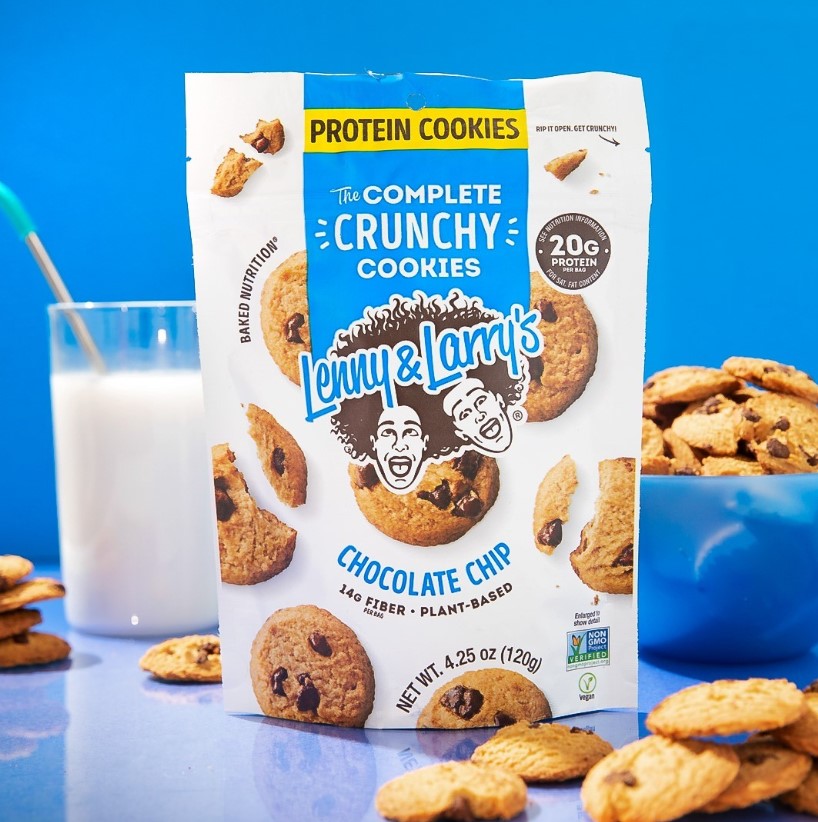 Lenny & Larry's
14Lenny & Larry's Mini Crunchy Complete Cookies
These bite-sized cookies from the makers of popular protein cookies magically pack in 20 grams of plant-based protein per bag and 14 grams of fiber. Choose between chocolate chip and double chocolate and get to dunking them in oat milk.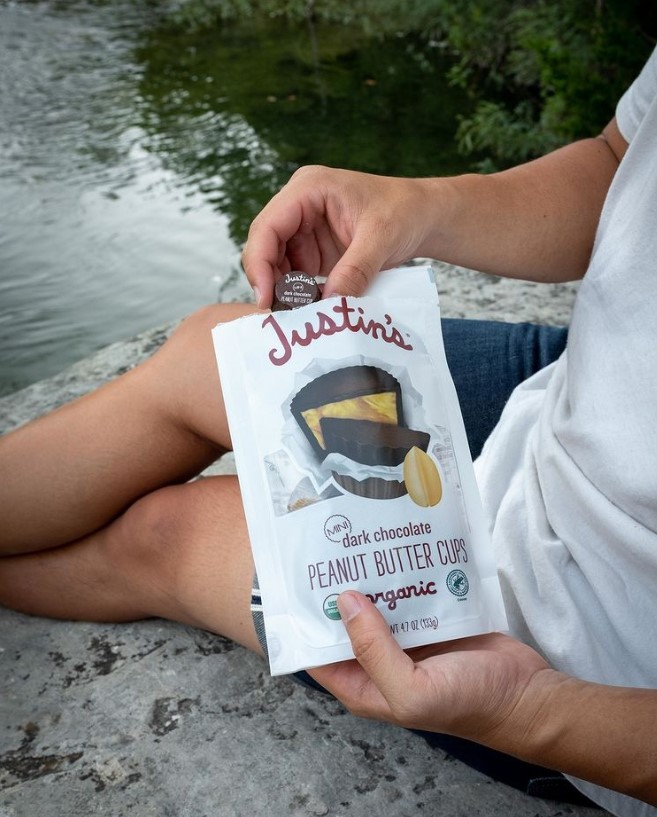 Justin's
15Justin's Mini Dark Chocolate Peanut Butter Cups
We're so obsessed with these bite-sized versions of these dairy-free chocolate peanut butter cups. We pretty much always have a bag on hand for when cravings strike!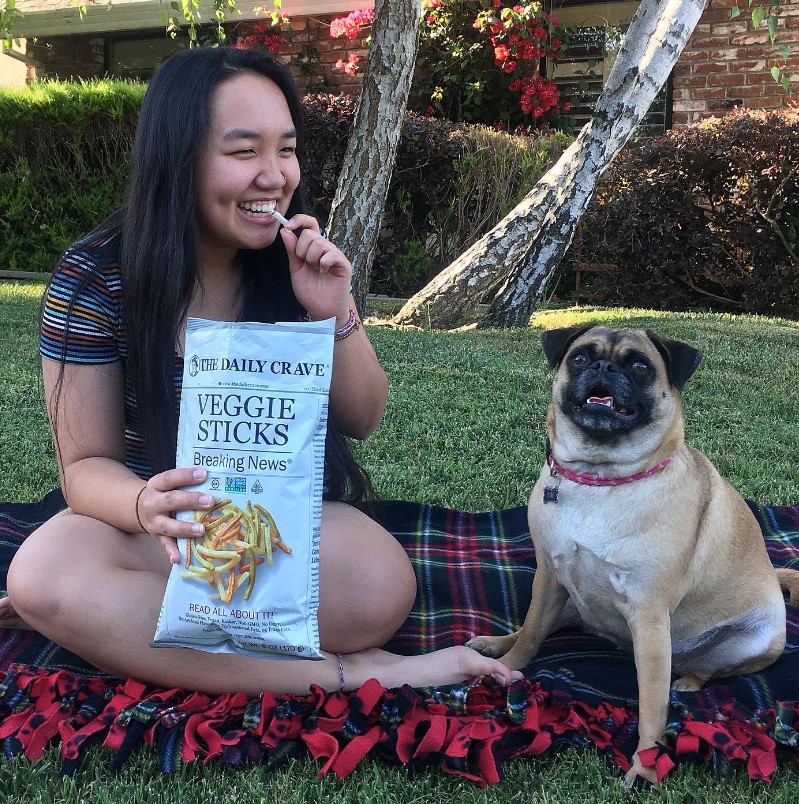 The Daily Crave
16The Daily Crave Organic Veggie Straws
These Himalayan pink salt-dusted, vegetable-infused potato straws are perfect for dipping in hummus, guac, creamy dairy-free dips, or eating straight from the bag. Pick up a couple for your next road trip!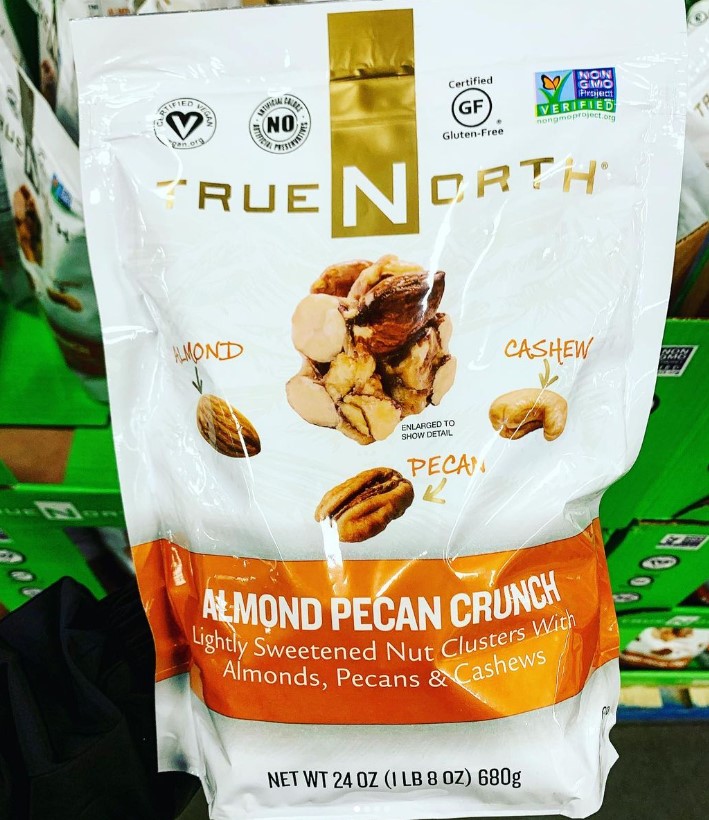 @costco.samsclub.and.more/Instagram
17TrueNorth Almond Pecan Crunch
These tasty, crunchy nut clusters are lightly sweetened with brown rice syrup and contain just six simple ingredients. We love chopping them up and adding to cookie dough or adding to snack mixes for a sweet bite.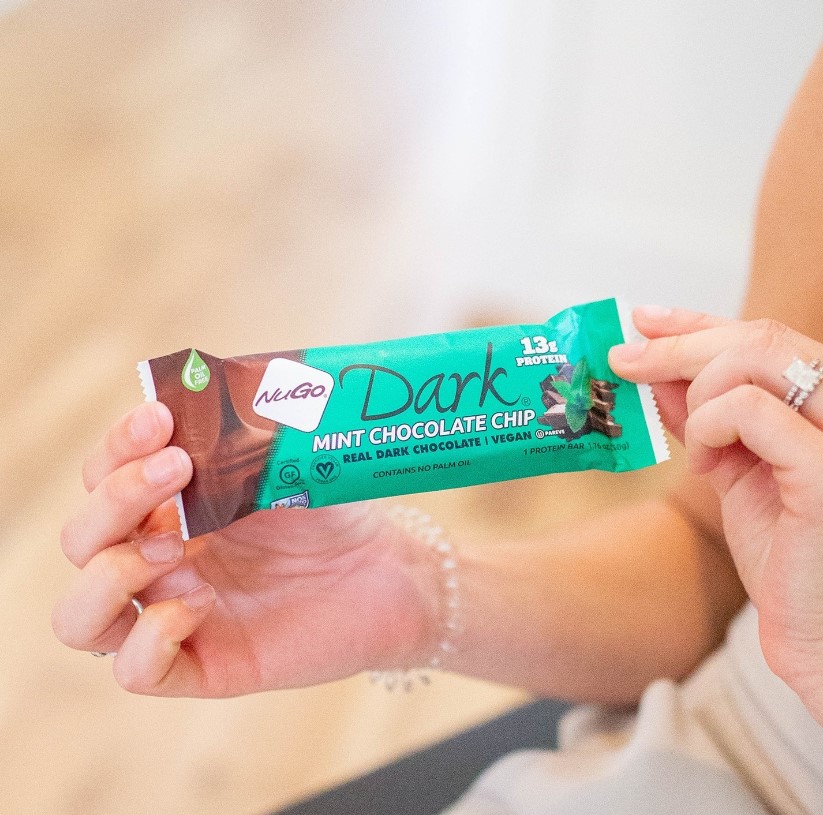 18Nugo Dark Chocolate Mint Protein Bars
If you've always wanted a protein bar that tastes exactly like a Thin Mint, look no further! We love these chocolate-coated, chewy protein bars that taste more like dessert than a healthy snack.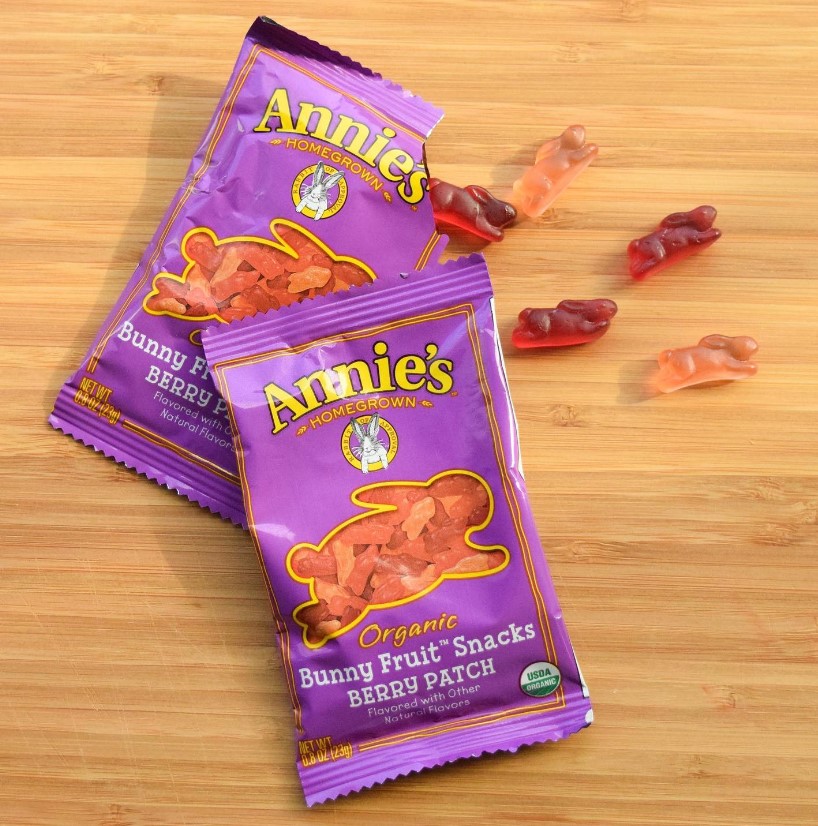 Annie's Homegrown
19Annie's Homegrown Organic Bunny Fruit Snacks
There's no gelatin hiding in these bunny-shaped, fruit-flavored gummies from this organic snack and meal company. Pass them out on Halloween, feed them to your kiddos, or eat them yourself.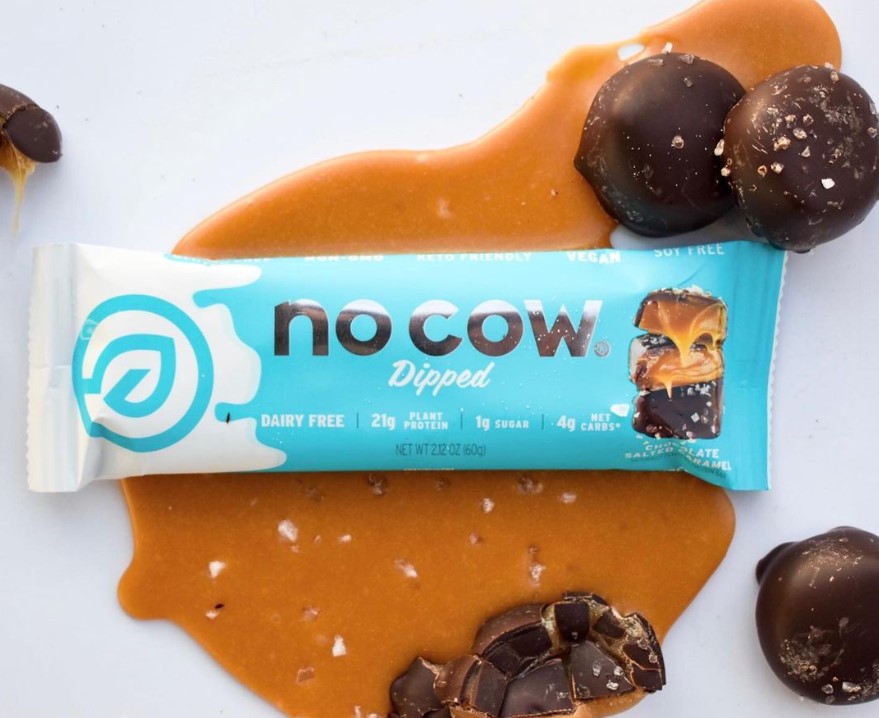 No Cow
20No Cow Dipped Protein Bars
Each of these soft, chocolate-coated bars packs in 21 grams of vegan protein and have only 1 gram of sugar, yet somehow still taste super yummy and satisfying.
For more like this, read:
The 20 Best Vegan Food Finds at Target
21 Vegan Costco Products That Will Have You Signing Up For a Membership
The 20 Best Vegan Finds at Aldi