Features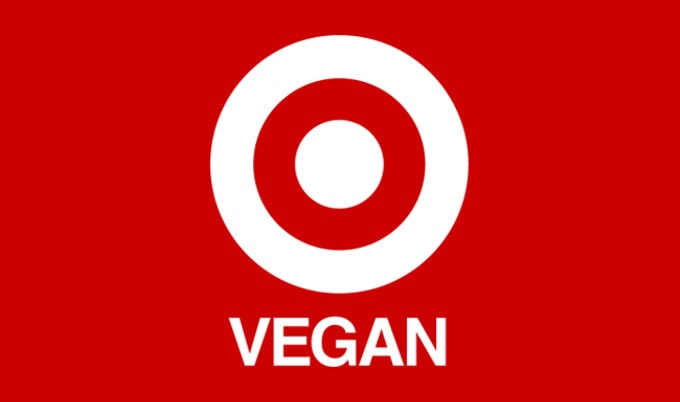 20 Vegan Things at Target That Will Revolutionize Your Pantry
From non-dairy ice cream to fishless filets, America's favorite store has a plethora of options for vegans.
---
Already a one-stop shop for consumers, Target is quickly becoming a vegan haven thanks to a surprising number of cruelty-free products. In fact, the freezer section proudly displays a "Plant-Based Protein" sign above a case packed with brands such as Gardein, Beyond Meat, and Sweet Earth Foods. This budget-friendly store makes vegan living simple with its frequent sales and abundance of options, further proving veganism's place in the mainstream. So, grab your red shopping cart (and this list!) to make sure you don't miss any amazing vegan finds at Target.
1. Ripple Chocolate Milk
Ripple's chocolate milk comes in single-serving sizes in the grab-and-go drink section at many Target stores—perfect for keeping children (or yourself) happy during long shopping trips.
2. Häagen-Dazs Non-Dairy Ice Cream
Häagen-Dazs debuted its new non-dairy flavors earlier this year at Target stores across the United States, sending many vegans running for the freezer section.
3. Boom Chicka Pop Kettle Corn
These single-serving bags can be found in packs of six in the snack aisle—perfect for on-the-go snacking.
4. Natural Bliss Almond Milk Creamer & Gevalia Iced Coffee Drinks
Both of these caffeine-lover essentials can be found for less than $3 at the popular superstore, ensuring you can stay properly energized throughout your workday.
5. LÄRABAR
You can find almost any flavor of LÄRABAR in the snack bar aisle—cherry pie or peanut butter chocolate chip, anyone?
6. Gardein Meatless Products
Snacks and sweet treats aren't the only goods you can find in the grocery aisles, as Target also offers an array of vegan meat options from companies such as Gardein.
7. 22 Days Nutrition Bars and Protein Powder
Get your protein fix while staying on budget with great deals on plant-based protein from 22 Days Nutrition.
8. Silk Non-Dairy Milk
Non-dairy milk is practically everywhere now, but Target offers everything from cashew milk and dark chocolate almond milk to coconut and almond milk blends.
9. Veggie Noodle Co. Noodles
Organic, pre-cut, vegetable spirals can be found in the produce section and make healthy weeknight meals easier than ever.
10. So Delicious Dairy Free Ice Cream
Decadent cashew milk ice cream in flavors such as Snickerdoodle and Salted Caramel Cluster are available in the freezer section.
11. Enjoy Life Vegan Cookies
Vegan cookies that are suitable for almost anyone with food allergies make shopping that much more enjoyable.
12. Califia Farms Cold Brew Coffee
Grab a bottle of single-serving, cold-brew coffee from the drink case to keep you fueled as you wander the aisles of this superstore.
13. Justin's Dark Chocolate Peanut Butter Cups
Satisfy your chocolate craving, while trying not to eat the whole bag of these miniature peanut butter cups.
14. Kite Hill Vegan Yogurt
Rich, almond milk yogurt cups make for an ideal snack or quick breakfast.
15. Sweet Earth Foods Burritos
Our advice? Stock up on these frozen burritos found in the freezer section at many Target stores.
16. Ben & Jerry's Non-Dairy Ice Cream
What ice cream section is complete without Ben & Jerry's? Find the non-dairy varieties on the shelves next to So Delicious and Häagen-Dazs.
17. Beyond Meat Products
Below the Plant-Based Protein sign is where you'll find bags of Beyond Meat's chicken-style strips and beefless crumbles—a simple addition to dress-up pasta dishes.
18. Amy's Kitchen Vegan Soups
The weather is becoming chilly, and cold season will soon be upon us, so stay prepared by stocking up on the variety of Amy's Kitchen soups available in the canned goods aisle.
19. Just Desserts Vegan Cupcakes
Fresh baked vegan cupcakes at Target? Yes! You'll want to stock up on a few of these Midnight Chocolate cupcakes when you find them.
20. JJ's Cocomels
Conveniently located by the checkout stations, make sure you grab a bag of Cocomels for the ride home on your way out.
Sarah McLaughlin is an editorial assistant at VegNews who can frequently be found wandering the aisles at Target.
Want more of today's best plant-based news, recipes, and lifestyle?
Get our award-winning magazine!
Subscribe