United Kingdom-based vegan chicken brand VFC has raised $14.3 million to date to fund its mission of taking chickens out of the food system. Building on its $4 million pre-seed investment, VFC just raised a seed investment of $10.3 million led by Veg Capital, a fund that donates all of its profits to animal charities.
VFC was founded as a protest to animal agriculture by Matthew Glover (who co-founded the Veganuary campaign with wife Jane Land in 2014) and restaurateur Adam Lyons (owner of UK restaurant Source). Currently, the 13-month-old brand offers three seitan-based and soy-free vegan chicken products in bite, fillet, and popcorn formats at UK retailers, including major grocery chain Tesco.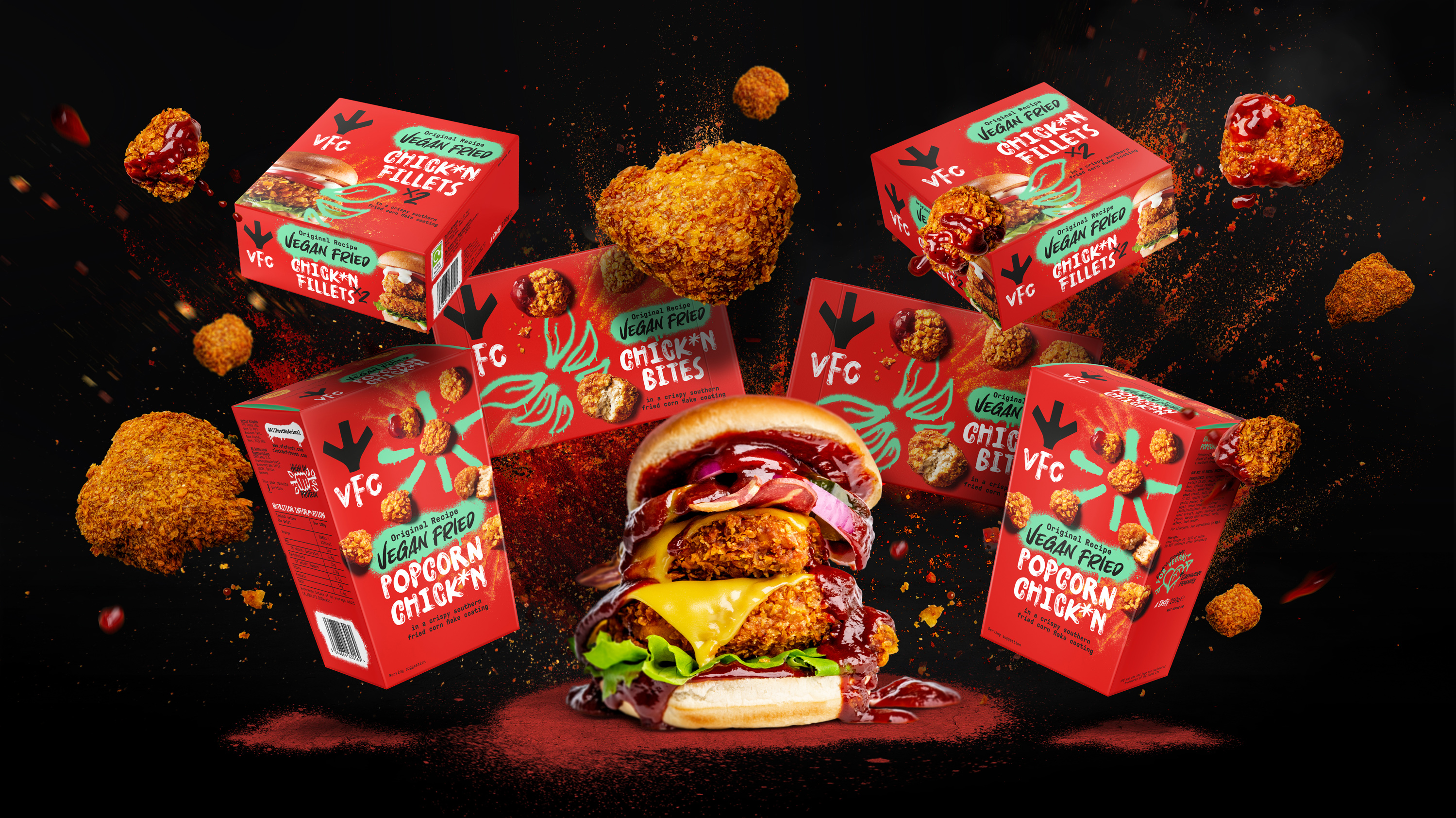 "The reception from both customers and consumers has been incredible, and the successful Tesco launch has allowed us to secure listings in more of the UK's top four grocers, as well as the largest food service wholesalers," VFC Commercial Director Stewart McGuckin said in a statement. "Expansion within the UK has been phenomenal, and we are also seeing strong international demand, particularly from the United States."
The brand will use this funding to support the growth of its team, research, and development, scaling, and international expansion with a focus on the US market where it is seeking to hire a general manager as major listings are already in the works. VFC is also considering a larger Series A funding round from outside investors in mid-2023 to accelerate its growth.
"There has been huge interest from investors and we're very grateful for that," Glover said in a statement. "By working with Veg Capital we've been able to focus purely on scaling the business as fast as possible to take advantage of the opportunity."
Vegan chicken takes on the global poultry industry
Every year, approximately 50 billion chickens are slaughtered for food worldwide, the vast majority of whom are crammed into filthy factory farms with little room to engage in their natural behaviors. Not only do these practices bring suffering to billions of birds, they create the perfect conditions for zoonotic diseases that can lead to pandemics similar to the one we're all experiencing now.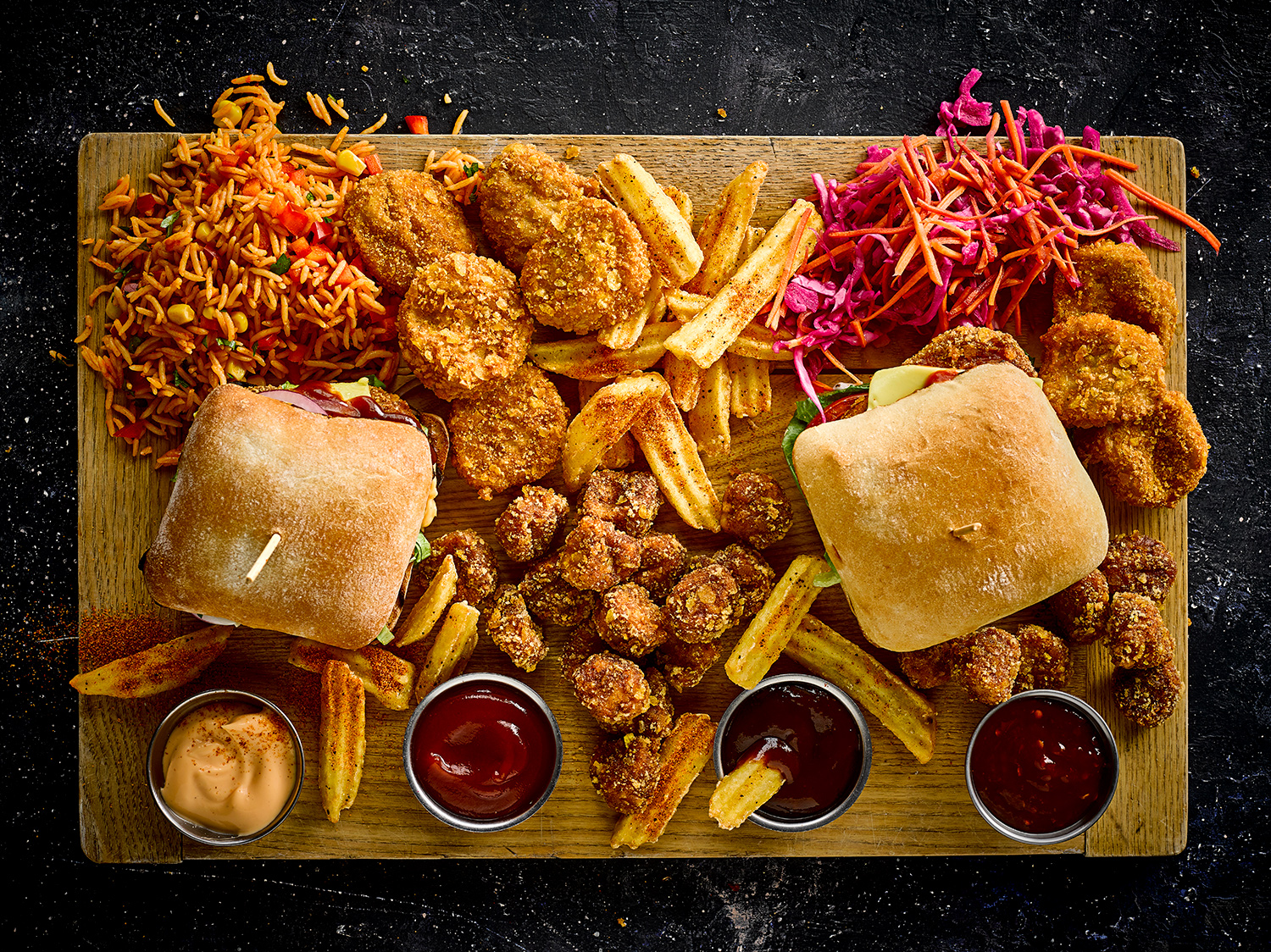 VFC was created after Glover was impressed by the vegan chicken Lyons served on the menu at Source. The Veganuary founder then took Lyons to a chicken factory farm to show him the cruelty that goes into making animal products for human consumption. The duo developed the brand to disrupt the traditional chicken industry and are currently working on a third iteration of their vegan chicken that will more closely approximate its animal-based counterpart—with the goal of making vegan chicken that beats animal-derived chicken in terms of taste and price.
"Our recent poll revealed that more than two thirds of people would be willing to trade meat from animals for plant-based meat if it tasted as good. That's very encouraging for our mission," Lyons said in a statement. "Already, we've spared 60,000 birds but, as that is just the number of animals crammed inside two sheds, we have a long way to go. Still, we have an incredibly driven team, all 100-percent committed to doing good in this world, and we are determined to play our part in ending the suffering of animals in factory farms."
Veganuary helps get vegan chicken on the menu
While VFC's vegan chicken is just taking off, Glover's other venture, Veganuary, is in full swing around the world. The campaign challenges people to go vegan for the month of January and while it started in the UK, Veganuary has exploded worldwide, including to the US. This year, Veganuary counted its 2 millionth sign-up and a new person is making a pledge to go vegan every 2.5 seconds.
Veganuary's influence extends beyond a personal pledge to go vegan. Every year, businesses worldwide add plant-based options to cater to Veganuary participants and use this time to test the waters for permanent rollouts after the campaign ends.
This year, vegan chicken has been the big menu update for Vegnuary at several fast-food chains, including Burger King which added its first-ever vegan chicken nugget—made by Dutch brand The Vegetarian Butcher—to its menu across the UK this month. In Canada, chicken chain Mary Brown's and convenience chain 7-Eleven took advantage of Veganuary by adding Lightlife's vegan chicken to their menus.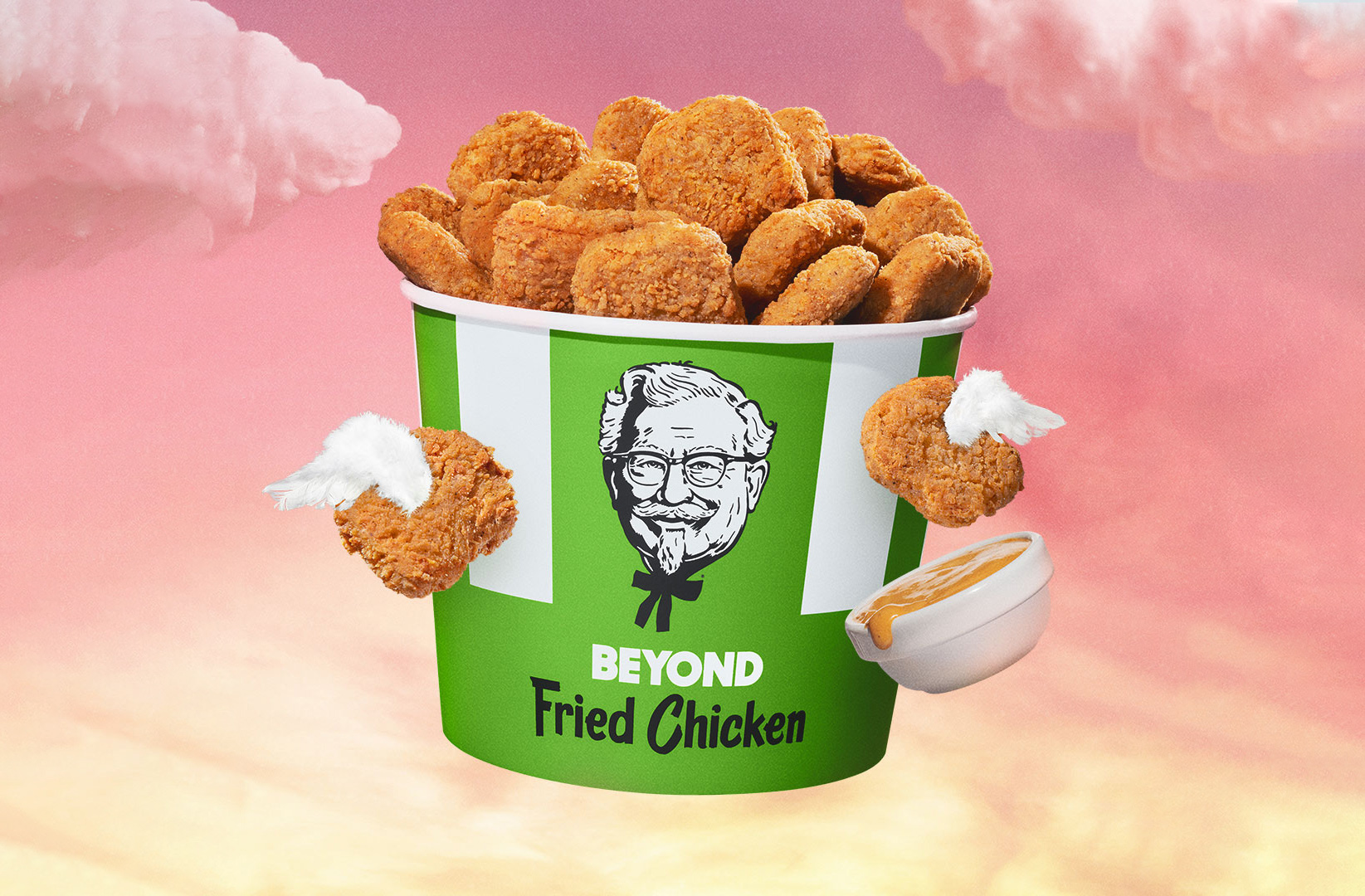 In the US, AMC also took advantage of the Veganuary buzz by adding Impossible Foods' vegan chicken nuggets to theater concessions nationwide. Perhaps the biggest move in this space was made by KFC—the world's largest chicken chain. After working with vegan brand Beyond Meat for two years to perfect vegan chicken, KFC rolled out Beyond Fried Chicken across all of its 4,000 restaurants nationwide at the onset of the Veganuary campaign.
While KFC's vegan chicken option is available for a limited time, VFC is coming for the US market to make sure that Americans have plenty of plant-based chicken alternatives at KFC or elsewhere. "The US gave the world KFC, and we're keen to return the favor with VFC—an alternative which is kinder to animals and our planet," Glover said.
For more about vegan chicken, read:Panda Express Sells 1,300 lbs of Vegan Beyond Orange Chicken in One Day
Why the World's Largest Beef Company Is Launching Vegan Chicken
The Ultimate Guide to the Best Vegan Chicken Brands