The incidence of highly pathogenic avian influenza (HPAI)—which includes H5N1 bird flu virus— is approaching a record high set by the last outbreak in 2015, when more than 50 million birds died. As of April 22, the Center for Disease Control (CDC) is reporting that nearly 31 million "poultry" birds (those exploited for food in animal agriculture) in 29 states have been affected by the outbreak while 762 wild birds, including bald eagles, in 33 states have contracted the virus. This outbreak is the first time that H5N1 viruses have been recorded in the US since 2016.
The virus was first detected in wild birds in the Carolinas in January and spread to a turkey farm in Indiana as the wild birds migrated north. As of April 7, 2022, nearly 23 million birds have died as a result of the outbreak, the majority of whom have been culled (a euphemism for "killed") in order to prevent the spread of the zoonotic disease. Currently, the virus has not been detected in humans and the CDC says that human infection with avian influenza is rare but not impossible.
"The HPAI outbreak is an urgent reminder to all poultry farmers to ensure their biosecurity measures are in place," Farm Bureau President Zippy Duvall said in a statement. "Every effort must be made to protect the health of the animals in our care in order to keep America's food supply strong."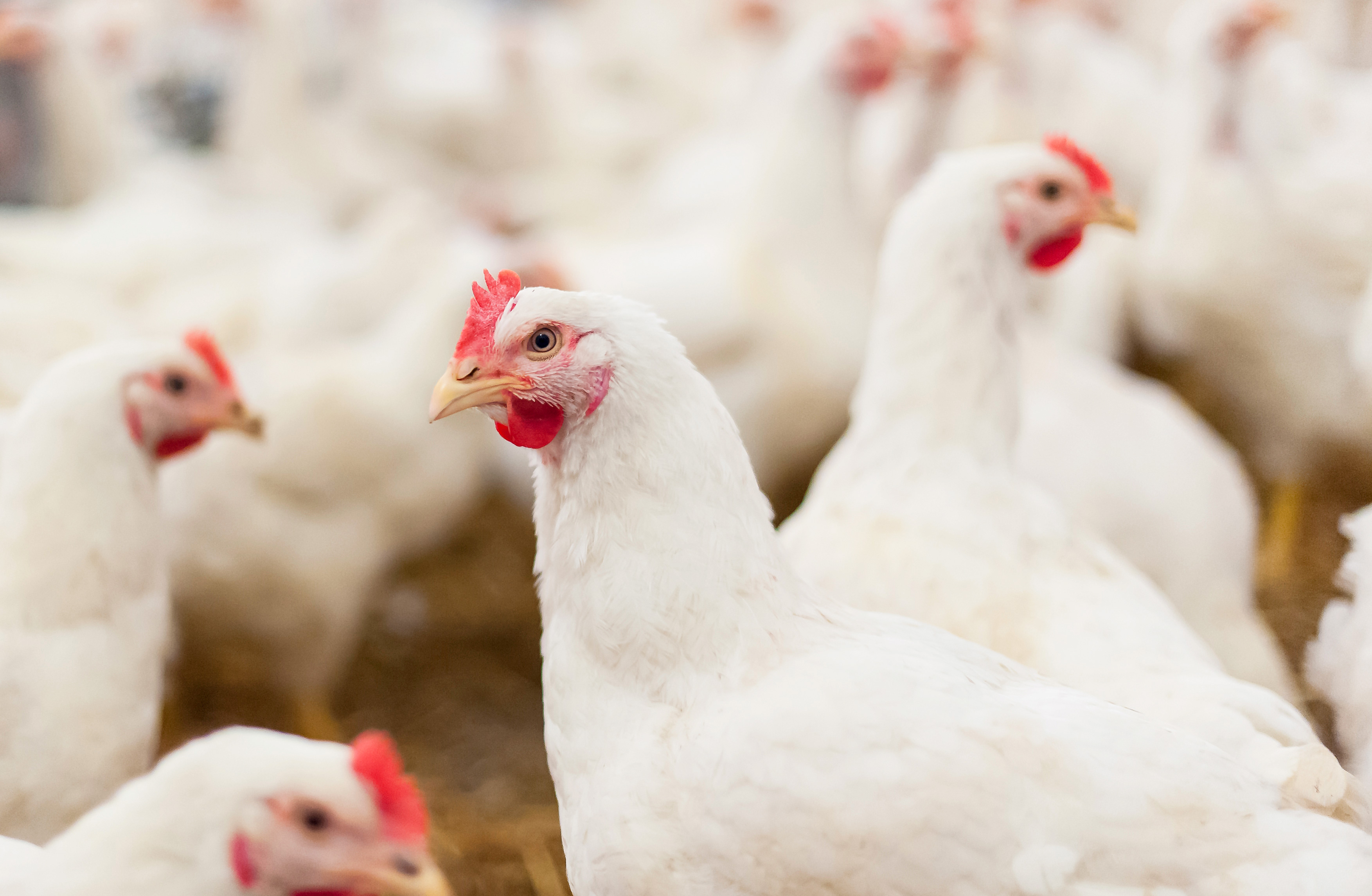 Millions of birds killed to stop avian flu spread
The "depopulation" methods of birds living on commercial poultry farms in the US has come under fire after animal-rights group Animal Outlook (AO) released an exposé about the Ventilation Shutdown (VSD and VSD+) methods, which are used routinely to kill a large amount of animals at once, particularly in instances when spread of disease is involved.
AO's exposé was created from footage it obtained through public record requests about experiments funded by trade association US Poultry and Egg Association and conducted by North Carolina State University. In the footage, birds are placed in clear boxes as researchers use various combinations of shutting off airflow, pumping in carbon dioxide, and increasing heat to test different methods of killing the birds. During the experiment, birds are shown thrashing their bodies against the boxes as they struggle to breathe, trying to escape before ultimately collapsing and dying. The American Veterinary Medical Association's (AVMA) "depopulation" guidelines later cited these experiments when approving mass-killing methods.
Under the current avian flu outbreak, many commercial farms have used these methods to kill birds, including a Tyson-operated facility in Stoddard, MO which used VSD to kill 300,000 birds. During COVID-19, these methods were used to kill pigs who could not be shipped for slaughter.
"The poultry industry knew full well that slowly cooking to death and suffocating birds was cruel," Cheryl Leahy, Executive Director of Animal Outlook, said in a statement. "Yet they funded university researchers to optimize this mass-killing method so large egg facilities could cheaply kill entire flocks on a routine basis—the research helped pave the way for VSD's approval by the AVMA. We can now see this widespread inherent cruelty for what it really is, demand accountability under the law, and remove our support from this industry by refusing to buy animal products."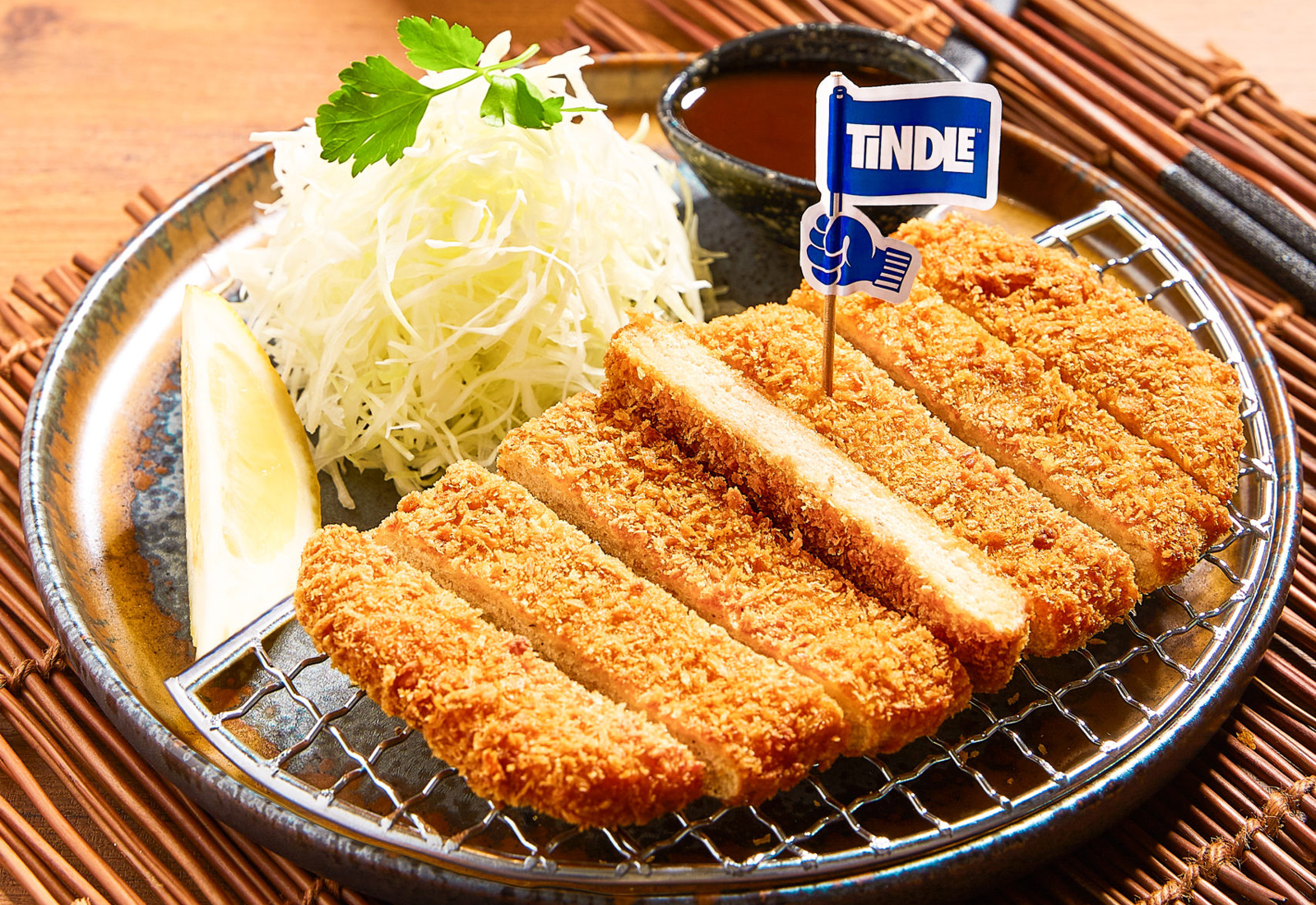 Next Gen Foods
Chicken alternatives that avoid disease
Scientists have warned for decades that industrial animal agriculture—where animals are crowded closely together in filthy conditions— is primed for becoming ground zero for the next pandemic. At the onset of COVID-19, Humane Society International (HSI) released a white paper as a warning.
"​​Since news broke that COVID-19 likely originated in a live animal market where stressed animals are crowded in cages, in unsanitary conditions, we began examining what other human exploitation of animals could create a similar petri dish of disease," Julie Janovsky, HSI Vice President of Farm Animal Campaigns, said at the time. "It's clear looking at the data that the unprecedented increase and expansion of intensive animal agriculture, mostly on factory farms, in which we raise and slaughter more than 80 billion animals around the world every year, is a clear front-runner. The message is simple: if we want to stop future pandemics, we have to significantly kick the meat habit, and global leaders need to actively assist in shifting global diets towards more plant-based eating."
The boom of the chicken and egg alternative industry could not come at a better time. On store shelves and restaurant menus, plant-based chicken alternatives are growing by the day and leaders in the space such as Beyond Meat and Impossible Foods—which both released vegan chicken retail products last year—are joined by new entrants such as Skinny Butcher, Nowadays, TiNDLE, and LikeMeat.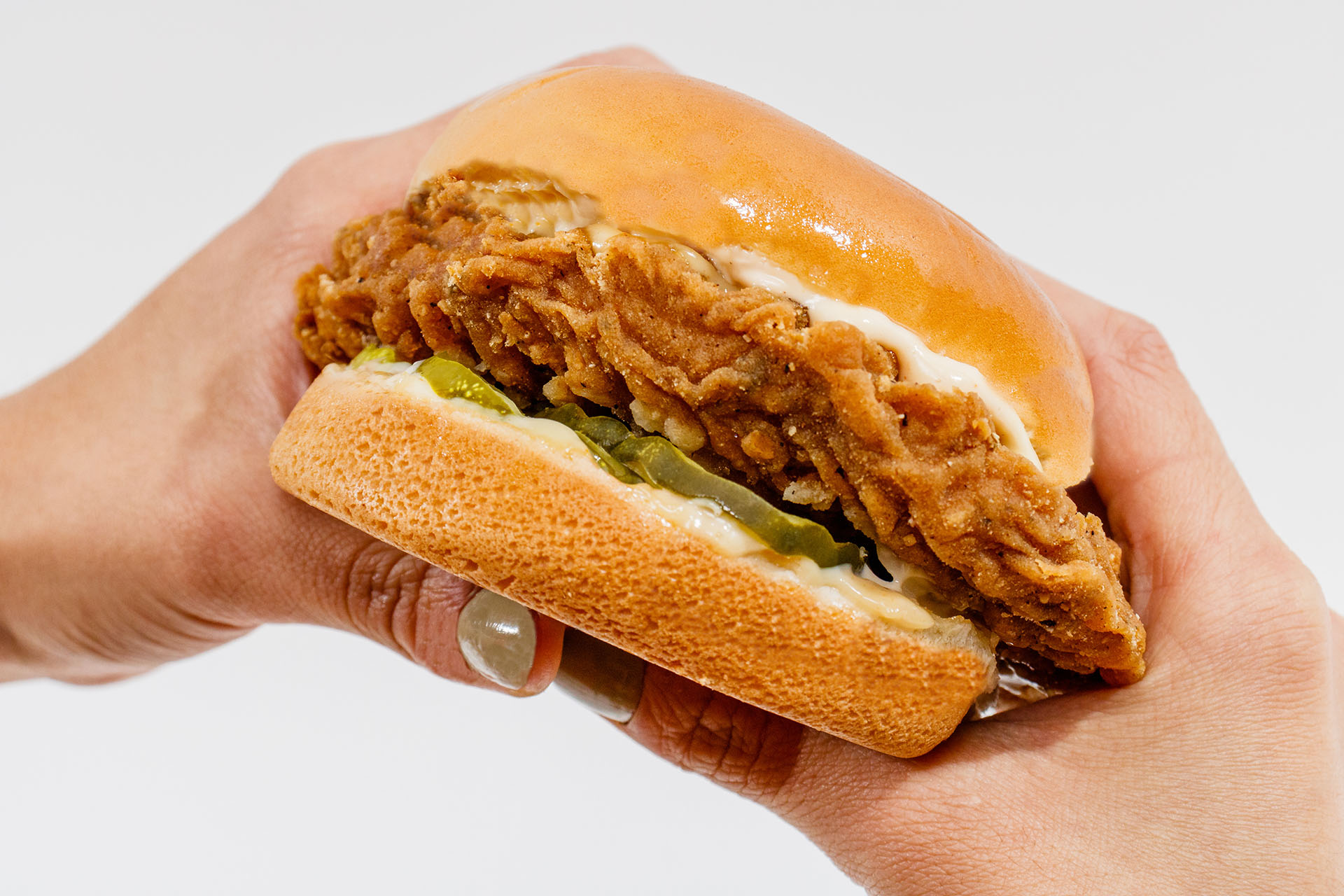 Skinny Butcher
In the egg alternatives category, Eat Just has been a leader since the release of its JUST Egg, an alternative made with mung beans. To date, JUST Egg has sold the vegan equivalent of more than 250 million chicken eggs. Other players in this space include Zero Egg, a vegan egg replacer made with a proprietary blend of plant proteins which recently expanded to breakfast menus on college campuses, including Yale.
And cellular agriculture companies are tackling this crisis with a different approach. This month, California-based UPSIDE Foods raised $400 million in a historic Series C round to fund its mission of making animal foods obsolete. Currently, the only country in the world to approve the sale of cultured meat (or real meat made from a small amount of animal cells in a lab-setting) is Singapore, but others are expected to soon follow.
With its historic investment round—which saw participation from traditional chicken industry giants Cargill and Tyson Foods—UPSIDE aims to bring its cultivated chicken to market, presenting a vast opportunity to wipe out the recurrence of avian flu in animal agriculture for good.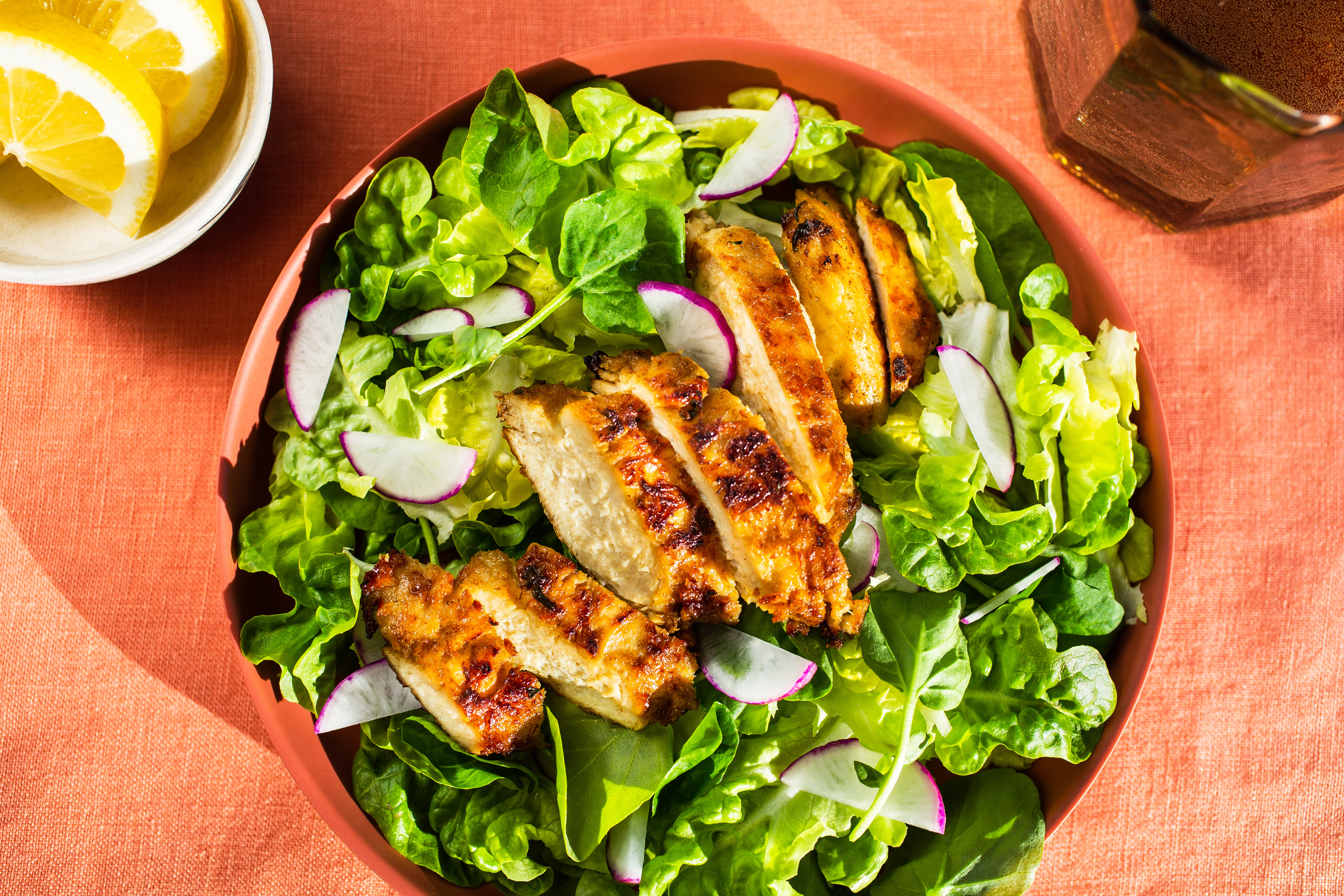 UPSIDE Foods
"UPSIDE has reached an historic inflection point, moving from research and development to commercialization," UPSIDE Founder and CEO Uma Valetti said in a statement. "Our team at UPSIDE continues to overcome seemingly insurmountable challenges in our mission to make our favorite food a force for good. Working in partnership with our world-class coalition of investors, we're excited to bring delicious, sustainable, and humane meat to the consumers around the world."
For more about chicken alternatives, read:
Panda Express Launches Its First Vegan Orange Chicken With Beyond Meat
The Ultimate Guide to the Best Vegan Chicken Brands
22 Vegan Fried Chicken Sandwiches That Are Better Than Chick-fil-A