Amsterdam-based food-technology startup Mr. & Mrs. Watson is launching the first cheese wheel made from fava beans. The sliceable, Gouda-style cheese is fermented in the same way as traditional dairy cheese and offers a high protein content from fava beans, which it uses instead of cow's milk.
Mr. and Mrs. Watson spent three years developing the new product because it believed the vegan cheese sector lacked nutritious options made using traditional techniques. "While the innovations in the plant-based meat segment follow each other in rapid succession, the plant-based cheese segment has lagged behind until now. For example, many products have little nutritional value," Nick Piña, co-founder of Mr. & Mrs. Watson, said in a statement. "It is time that beautiful, traditional, and high-protein cheese substitutes are introduced to the market that are accessible to the general public. With our plant-based sliced cheese, we are setting a new standard in terms of nutritional value, craftsmanship and taste."
To create the new Gouda cheese, Mr. and Mrs. Watson first makes plant milk from locally grown fava beans, ferments it using live cultures the same way dairy cheese is made, and the resulting liquid is poured into traditional cheese molds. "Making cheese is a centuries-old Dutch craft," Piña said. "A craft that we embrace and will take into the future."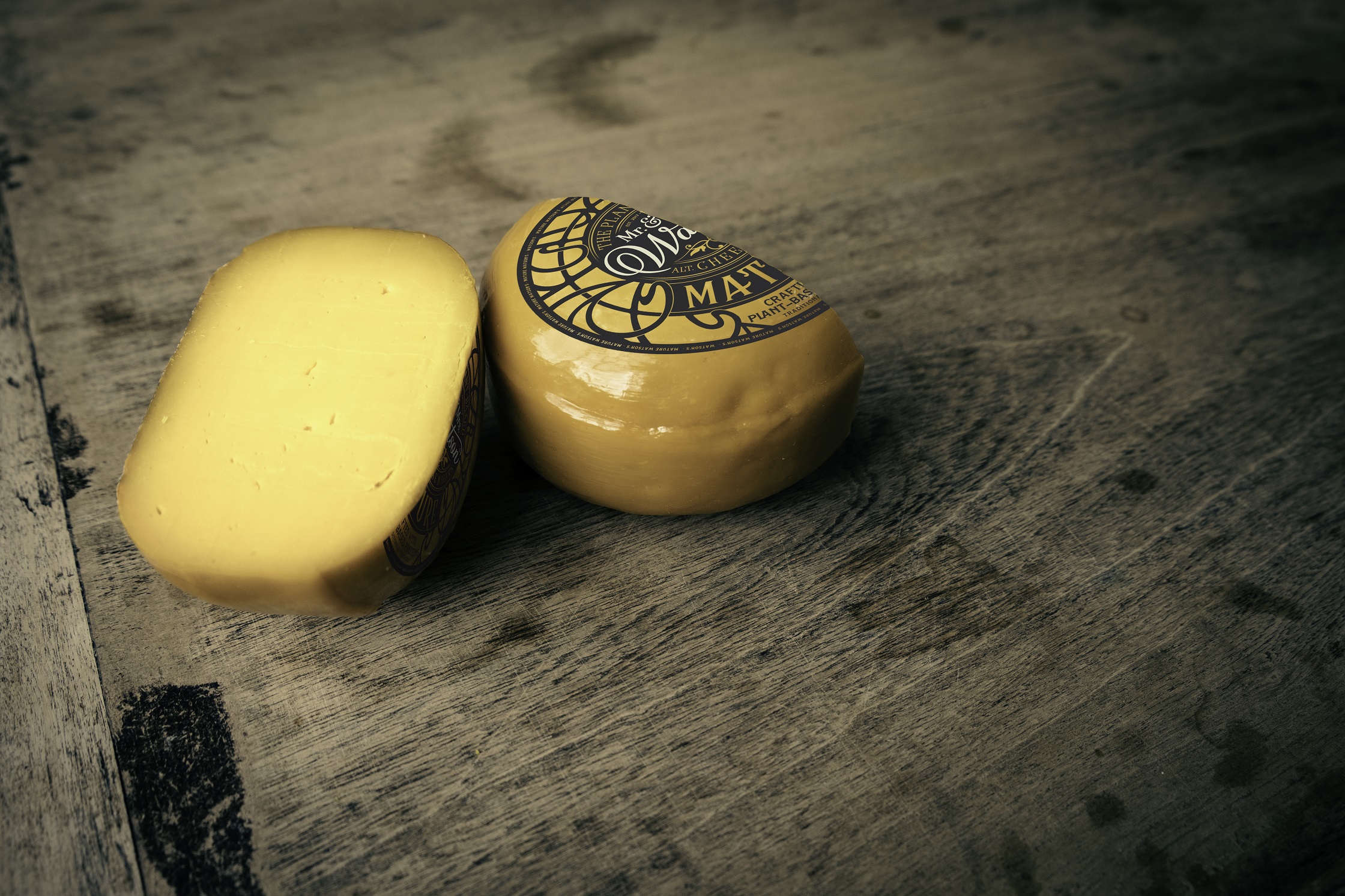 Mr. & Mrs. Watson
Perfecting artisan vegan cheese
Mr. & Mrs. Watson first opened in 2017 as a plant-based restaurant, specializing in housemade vegan cheese. Since then, the company has made a name for itself with its cashew-based artisan cheeses, such as Camerberti. Because of the increasing popularity of its products, Mr. and Mrs. Watson opened a new production facility and food lab in early 2019. The entrepreneurs behind the brand used the COVID-19 lockdown in 2020 and 2021 to focus on innovating vegan cheese products and to bring them to the consumer market with an online shop.
Last year, Mr. & Mrs. Watson raised €700,000 ($737,000 US) from its first seed funding round, and today the company is launching a second seed funding round. The money will be used to launch its new Gouda cheese in Dutch supermarkets and specialty stores later this year. The goal is to roll out internationally within two years.
Dairy-free cheese using traditional techniques
Mr. and Mrs. Watson joins a growing number of companies working to disrupt the dairy industry, many of which are using traditional cheese-making techniques in an effort to replicate the flavor and texture of dairy cheese. Last year, Canadian vegan startup Future of Cheese—which was co-founded in 2020 by entrepreneur Jen Wojtaszek, chef Craig Harding, and Maître Fromager (cheese master) Afrim Pristine—launched its first plant-based Ripened Brie, which sold out in less than 24 hours of its recent pre-sale launch. The cashew-based vegan cheese is a plant-based version of traditional ripened brie that is naturally aged and has a delicate, ripe rind.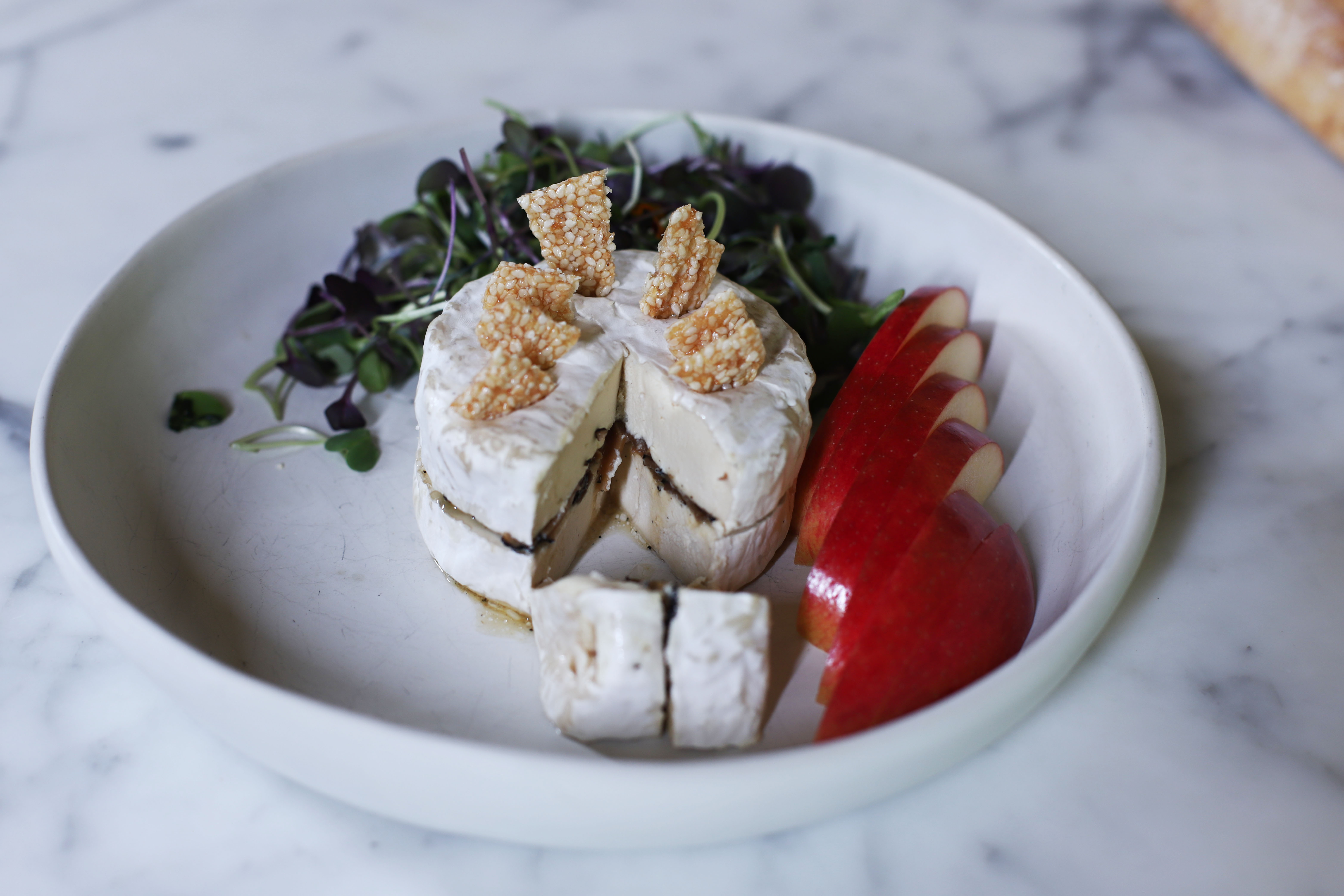 Future of Cheese
"Our products are created by experts (Harding and Pristine) who have spent a lifetime mastering the art of cheesemaking and perfecting culinary mastery from the best in the world," Wojtaszek told VegNews. "Although we keep our upcoming products confidential, we can disclose that our focus is to develop plant-based variations of dairy products that have been traditionally in high-demand by consumers, such as mozzarella."
Vegan brand Miyoko's Creamery was founded in 2014 by Miyoko Schinner with a similar mission, and it has since become a leading brand in the North American market. After creating dairy-free butter and a wide variety of different types of cheeses using traditional cheesemaking cultures and techniques and ingredients such as cashews, oats, and chickpeas, the brand took on bigger challenges with first-of-its-kind products in the vegan cheese category.
Last year, Miyoko's debuted a major first in the vegan cheese category: liquid mozzarella. Made with cultured cashew milk, Miyoko's pourable vegan mozzarella was created to provide a product that melts perfectly on pizza. Rather than creating a traditional solid block of vegan cheese that needs to be shredded on pizza, Miyoko's removed the solids and other ingredients that hinder meltability.
And earlier this year, Miyoko's debuted another first: cultured vegan cottage cheese made from organic watermelon seed milk and sunflower seed milk. The new Cultured Plant Milk Cottage Cheese offers the same mild taste and creamy, curded texture as traditional dairy-based cottage cheese and is expected to launch in retail stores next year.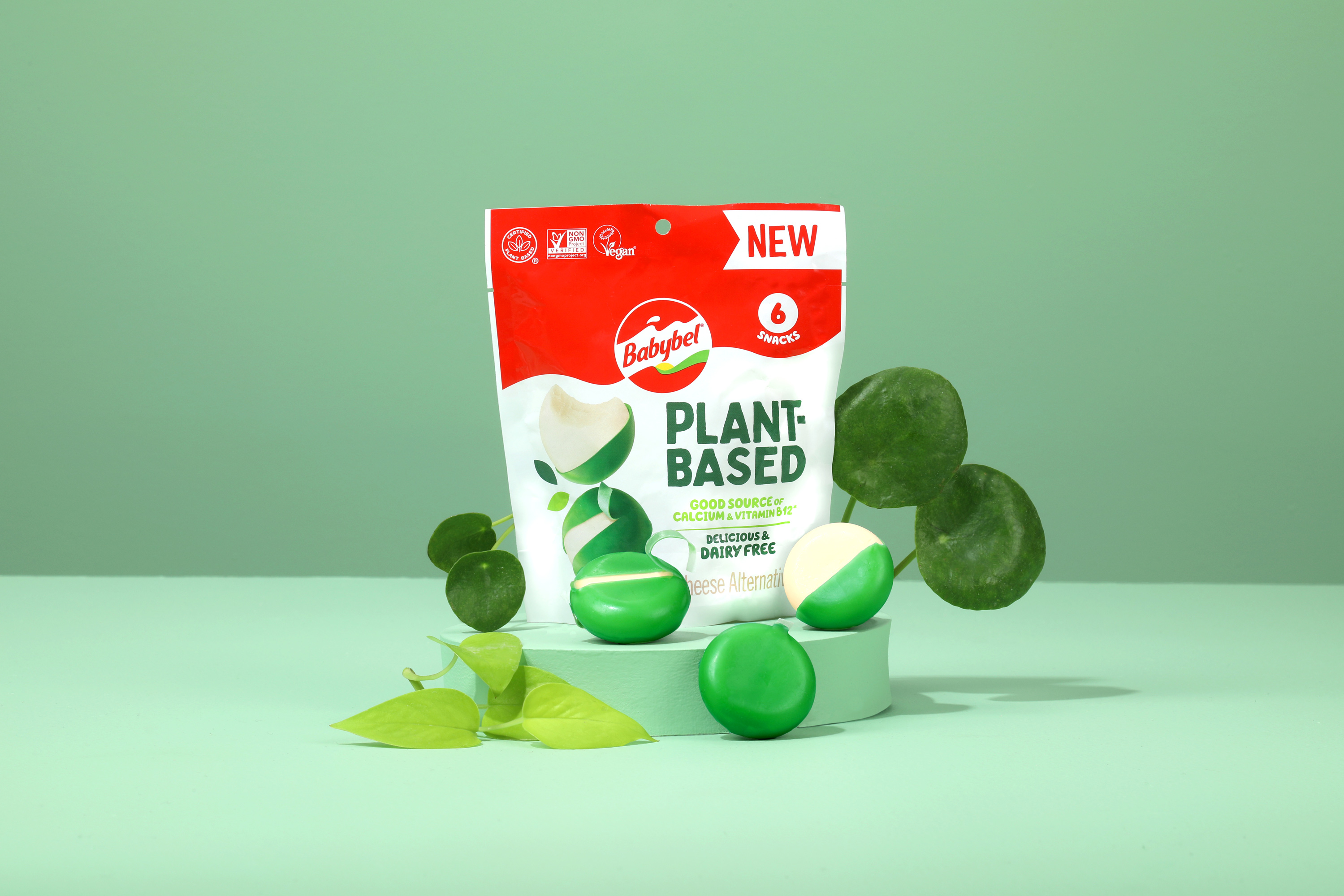 Babybel
Bigger brands get into vegan cheese
Bigger dairy cheese brands are also seeing the benefits of offering dairy-free versions of their classic cheese products. Last year, French cheese brand Bel Group released a vegan version of its famed Babybel cheeses. To recreate the eating experience of the original, the mini vegan cheese wheels come wrapped in wax but instead of the classic red color, these new dairy-free cheeses are covered in a peelable green wax.
"For nearly a decade, we've closely monitored the plant-based conversation and innovation, especially when involving dairy products, like cheese. We saw the changes in consumer behaviors, and more people shifting to follow an increasingly flexitarian diet, and weaving plant-based products into their everyday lives," Florian Decaux, Plant-Based Acceleration Director at Bel Brands USA, told VegNews. "Their demand highlighted what was missing, which quickly started our multi-phased approach across our portfolio to perfect the recipes we're rolling out now."
For more on vegan cheese, read:
These New Dairy-Free Snacking Cheese Wedges Are Just Like Laughing Cow
Daiya Improves Vegan Cheese Blocks With Oats and Chickpeas
Violife's Vegan Cheese Produces 50 Percent Fewer Carbon Emissions Than Dairy