Food technology startup Eclipse Foods just raised $40 million in a Series B round that it will use to bolster its mission of transforming the dairy industry with its plant-based, dairy-identical products. Founded in 2019 in Oakland, CA by James Beard–nominated chef Thomas Bowman and alternative protein expert Aylon Steinhart, Eclipse creates its dairy-identical ice cream by reconstructing it on a molecular level. Eclipse employs a plant-based dairy platform to create blends of non-GMO plants, such as cassava, corn, and potato, to create dairy-free micelles that mimic animal-derived dairy in taste, texture, and function.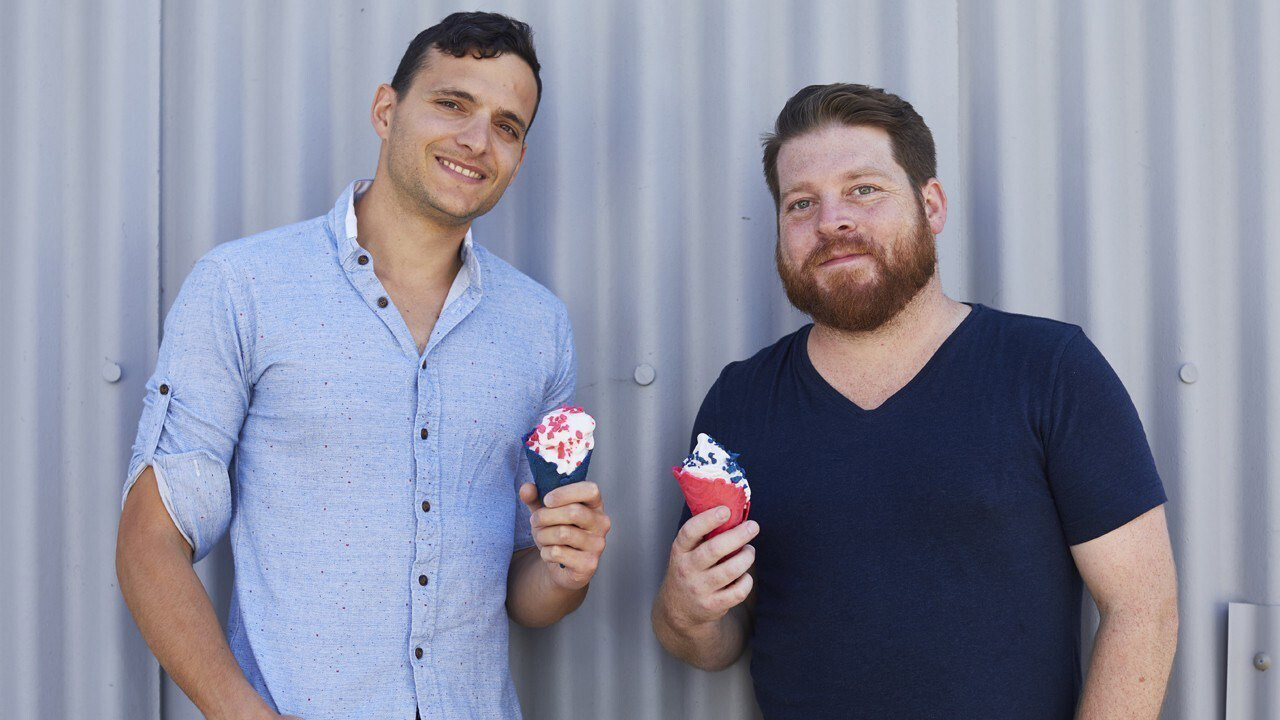 Eclipse Foods
The new funding was led by investment firm Sozo Ventures and included participation from Forerunner Ventures, Initialized Capital, Gaingels and KBW Ventures—an investment firm owned by vegan Saudi Arabian Prince Khaled bin Alwaleed. Sozo Ventures' investment in Eclipse was motivated by the vast opportunity in the dairy-free sector but also by the impressive taste of its dairy-identical vegan ice cream.
"The number one reason consumers avoid plant-based dairy is taste. As self-proclaimed ice cream lovers, our team at Sozo Ventures recognized that Eclipse's ice cream is in a league of its own after just one bite," Koichiro Nakamura, Founder and General Partner of Sozo Ventures, said in a statement. "Seventy percent of the world's population is lactose intolerant, and with the alternative protein space projected to grow to $1.4 trillion by 2050, Eclipse is positioned to completely transform the dairy industry with its proprietary plant-based dairy platform."
With the new investment in its pocket, Eclipse has raised $60 million to date, with investors that include Seth Goldman (Chairman of Beyond Meat and Founder of Honest Tea), Reddit Founder Alexis Ohanian, and Prince Khaled.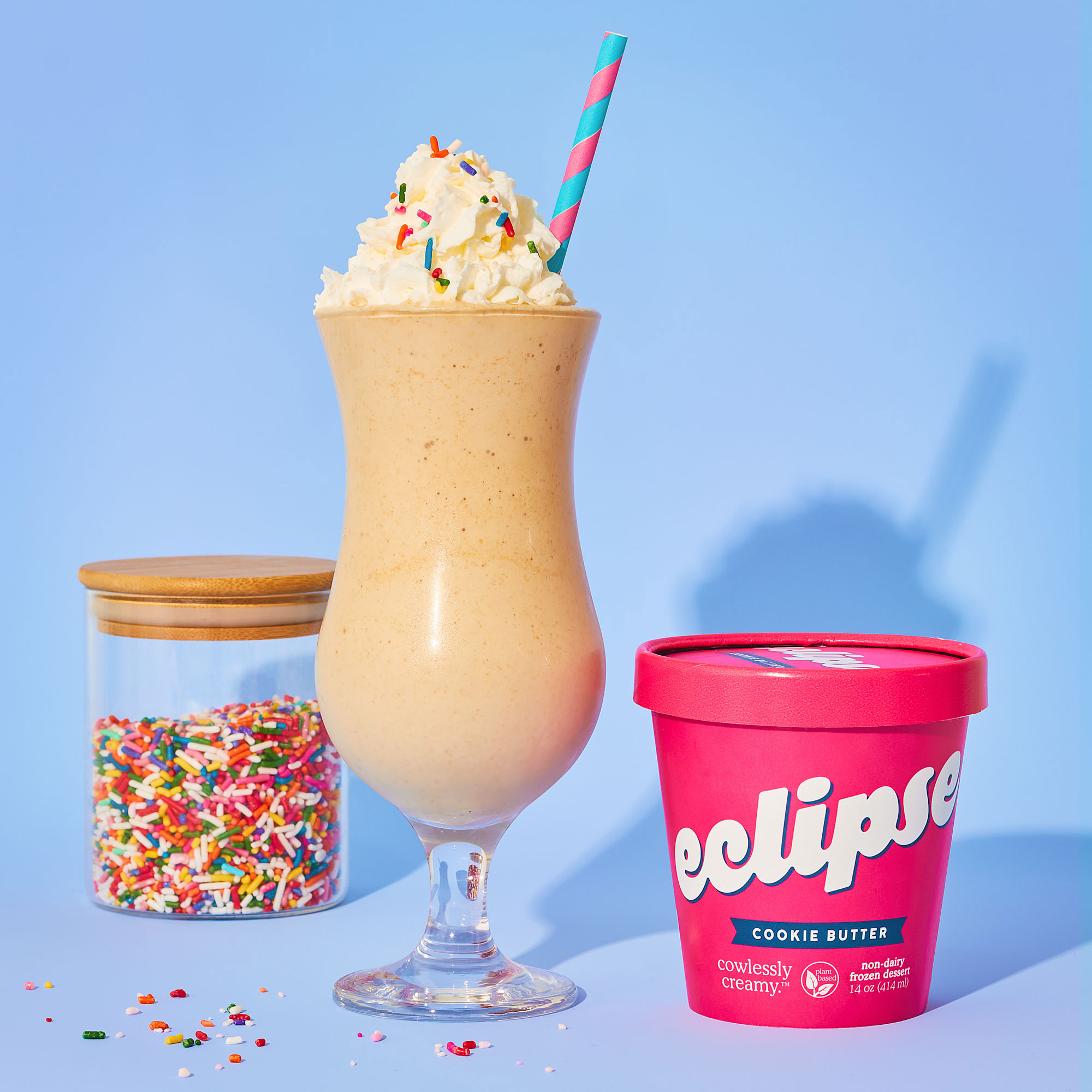 Eclipse Foods
Eclipse's vegan milkshakes and more
The funding news comes on the heels of another major development at Eclipse. Last week, the company announced its partnership with fast-food chain Smashburger. While the chain currently does not offer a vegan burger option—as its black bean patties contain animal-derived ingredients—Smashburger worked with Eclipse to put vegan milkshakes on its menu at 220 locations nationwide. Smashburger customers can now choose from six vegan milkshake flavors: Vanilla, Chocolate, Strawberry, Tangerine Dream, Peanut Butter, and Oreo.
For Eclipse, a partnership like the one with Smashburger could not come at a better time—now that the world is in need of more sustainable solutions to traditional dairy. "With 10 billion people to feed by 2050, we recognized that global diets must change," Steinhart said in a statement. "Consumers want more than just a dairy alternative like almond milk—they want a true replacement. Our plant-based dairy platform uses micelles (the microscopic magic of milk) to create the replacement products that consumers have been craving, and our growth over the last three years is a testament to that."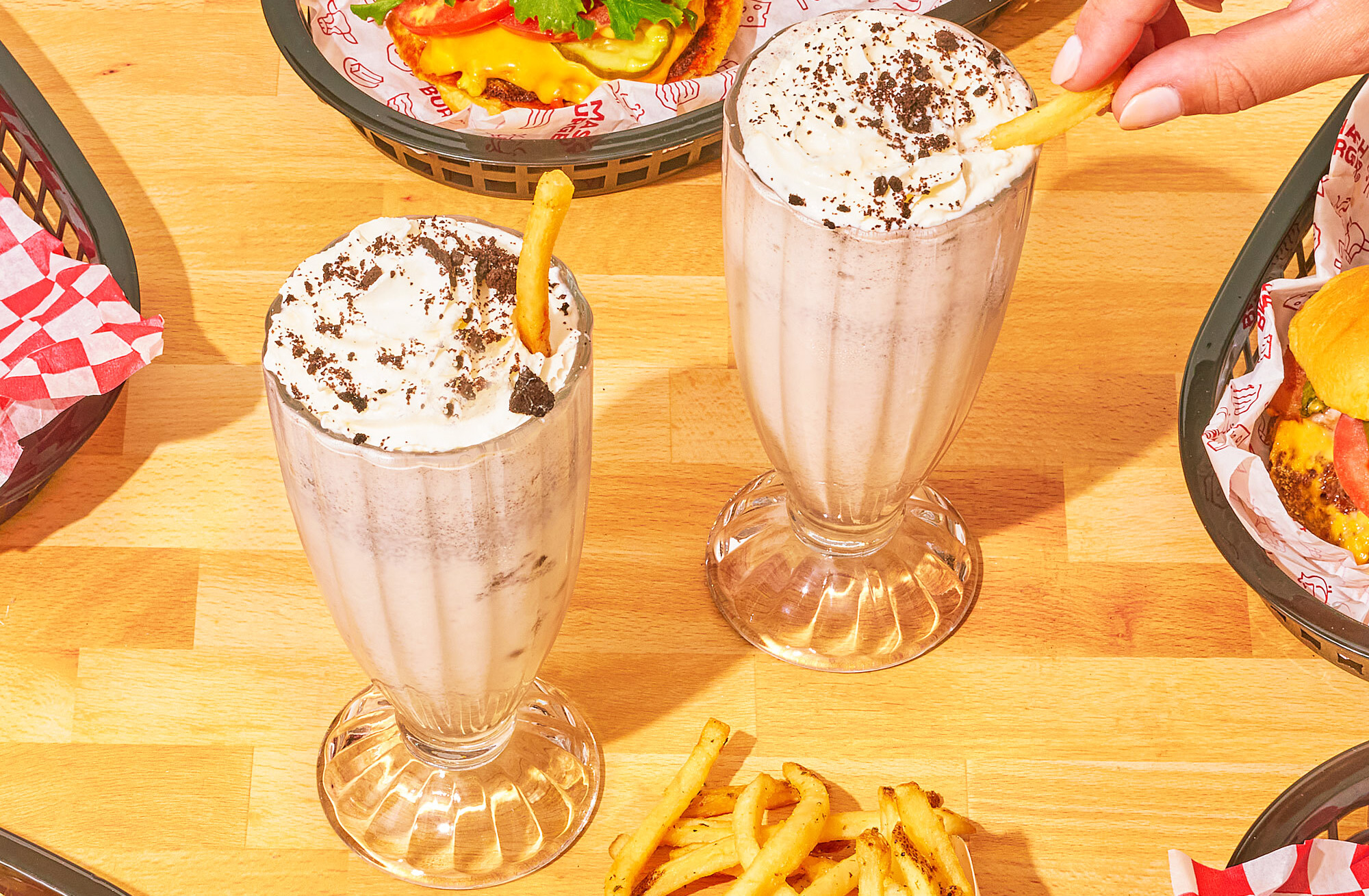 Eclipse Foods
In addition to its Smashburger partnership, the company's growth is marked by a 2,100 percent increase in its retail presence over the last three years at grocery chains such as Whole Foods Market, Albertsons, and Vons. In the retail sector, consumers can find Eclipse ice cream pints in six flavors: Vintage Vanilla, Cookie Butter, Mint Chip, Mango Passionfruit, Caramel Butter Pecan, and Dark Side of the Spoon. Eclipse is also on the menu at the LA Dodger Stadium, Afters Ice Cream, Mel's Original Diner, and more.
Eclipse will use the new $40 million in funding toward further expanding its retail and foodservice presence; accelerating research and development of its proprietary plant-based dairy platform; building out its team; and bringing awareness to its disruptive technology, which it calls the "world's first true dairy replacement."
Replacing dairy with plants
The dairy industry has been challenged by plant-based dairy products for decades with most recent reports showing that plant-based milk holds a 16-percent share of the total milk market as of 2021. However, the dairy category is due for further disruption with new technologies.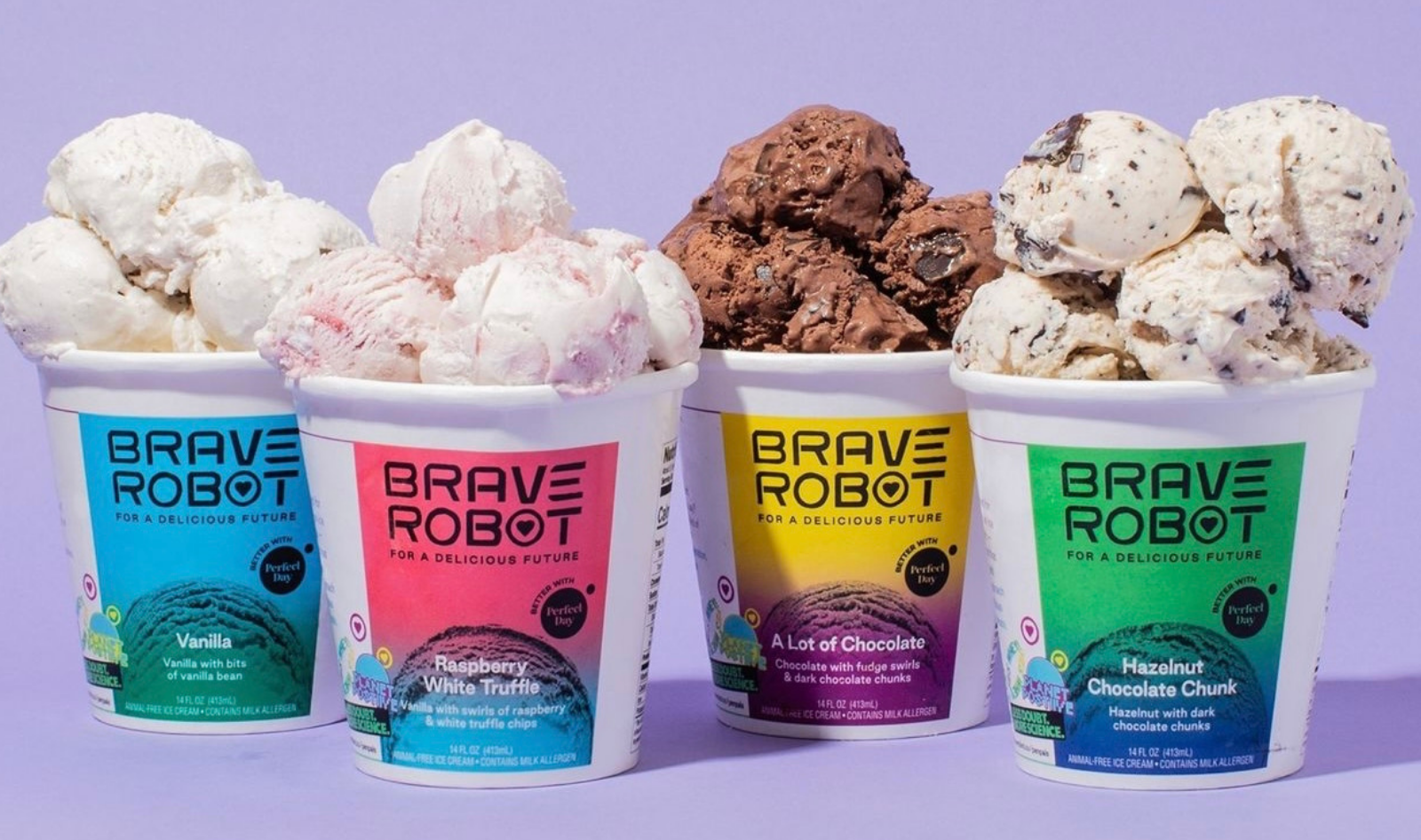 The Urgent Company
While Eclipse's approach is rooted in its proprietary plant-based platform, fellow Bay Area company Perfect Day is using microbial fermentation to create its dairy-identical whey that also mimics the taste, texture, and functionality of traditionally produced dairy products. Perfect Day has raised $750 million to date to fund its own mission of disrupting the dairy industry. Over in Israel, food technology startup Remilk is taking a similar approach to Perfect Day. Armed with $120 million in recent series B funding, the startup is looking to decouple milk protein from animals using microbial fermentation.
All of these approaches result in dairy-identical products but use a fraction of the land, water, and other resources while emitting fewer greenhouse gasses, compared to traditional dairy production. Plus, no animals are exploited in the process.

For the latest vegan news, read:
Ocean Pollution's Impact on Fish Now Linked to Skin Cancer
How New Vegan Cookies Made With Miyoko's Butter Fight Food Waste
Stranger Things' Noah Schnapp Made a New Vegan Sprinkles Cupcake