Food-technology company Eclipse Foods just launched six dairy-free milkshakes at all 220 locations of fast-food chain Smashburger nationwide. The chain worked with Eclipse to add its dairy-identical vegan milkshake to the menu in Vanilla, Chocolate, Strawberry, Tangerine Dream, Peanut Butter and Oreo. While the milkshakes are vegan, Smashburger does not currently offer dairy-free whipped cream.
"We are so proud to partner with Smashburger to introduce the first ever plant-based shakes at a national fast-casual chain," Eclipse CEO and co-founder Aylon Steinhart said in a statement. "This partnership marks an incredible milestone in advancing the plant-based movement and signals Smashburger's confidence in Eclipse as the plant-based dairy brand that mainstream consumers will crave."
Eclipse was founded in San Francisco by food-technology experts Steinhart and Thomas Bowman who wanted to create alternatives to dairy by using a combination of plants which results in dairy-identical products but with a lighter environmental footprint. To craft its ice cream base, Eclipse uses a blend of plants such as corn and cassava to create vegan milk—free of soy, wheat, nuts, coconut, gums, gels, stabilizers, or GMOs—that is identical to animal-based dairy on a molecular level.
"Our shakes perfectly mimic the delicious taste and texture of traditional dairy milkshakes, and require no flavor sacrifice from consumers," Steinhart said. "And now that the shakes are available nationwide, even more people will have access to exceptionally delicious plant-based options that are better for the planet, animals, and people."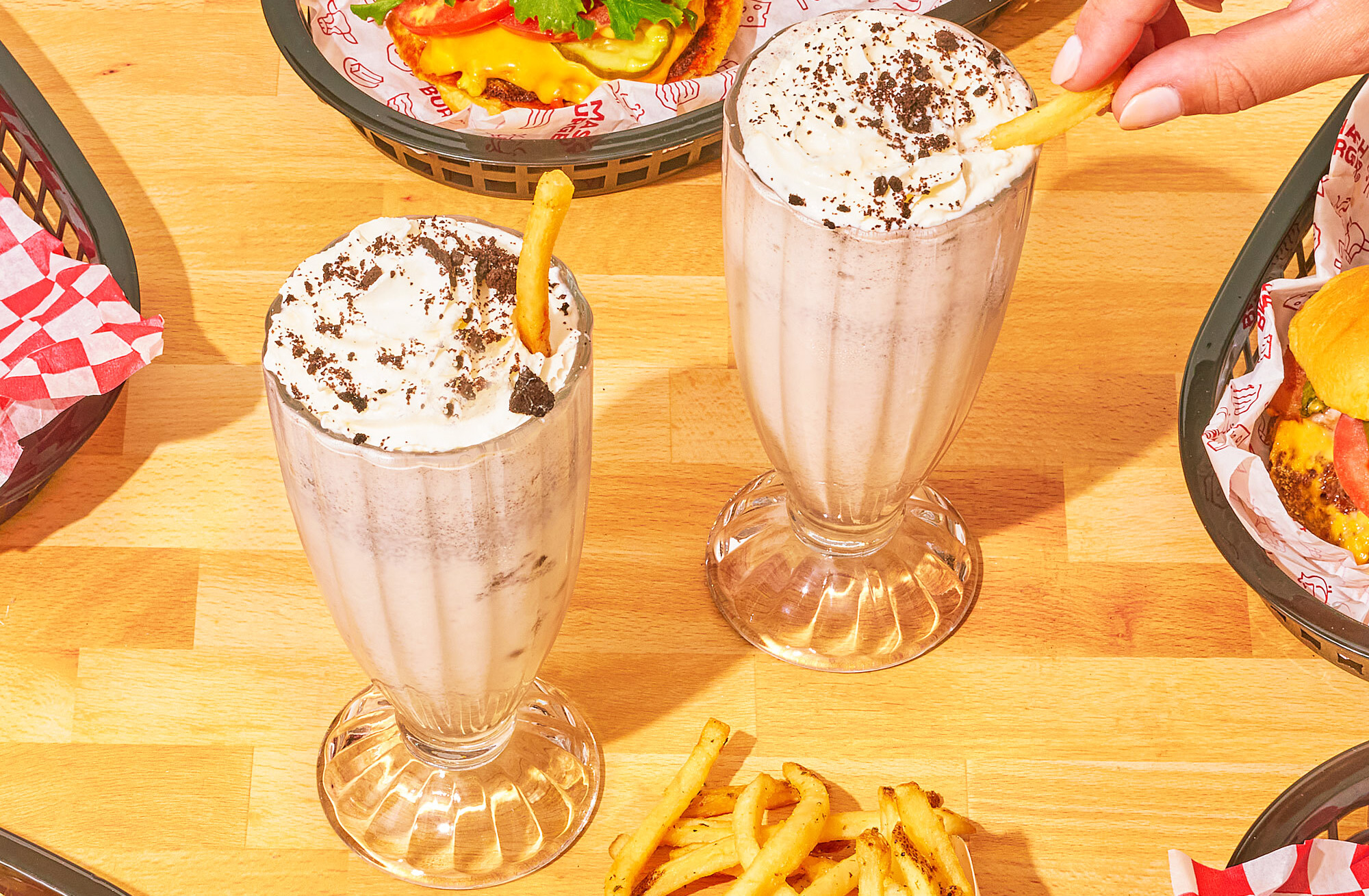 Eclipse Foods
Smashburger's corporate chef Ty Goerke worked together with Bowman—a James Beard Award-nominated chef—to create Smashburger's first dairy-free menu. And initial reviews shared by Smashburger showed that customers had a difficult time telling the dairy-based and Eclipse milkshakes apart.
"As part of Smashburger's aggressive approach to menu innovation and catering to our guest's evolving tastes, we have continued to diversify our product portfolio with the launch of new plant-based milkshake offerings," Smashburger President, Carl Bachmann, said in a statement. "As part of our commitment and passion to deliver high caliber products with quality ingredients, we knew Eclipse was the best partner for us to develop the brand's first dairy-free menu offerings. This felt like a natural next step in Smashburger's journey to offer more diverse and plant-based options for our guests, while still delivering the premium, top-quality menu items that Smash fans know and love."
Vegan at Smashburger
Smashburger has offered a plant-based menu in the United Kingdom since 2018 and served a variety of burgers, complete with vegan cheddar, at its outposts there. However, aside from the new milkshakes, Smashburger US does not offer other substantial vegan options such as burgers as its black bean patties contain egg and dairy.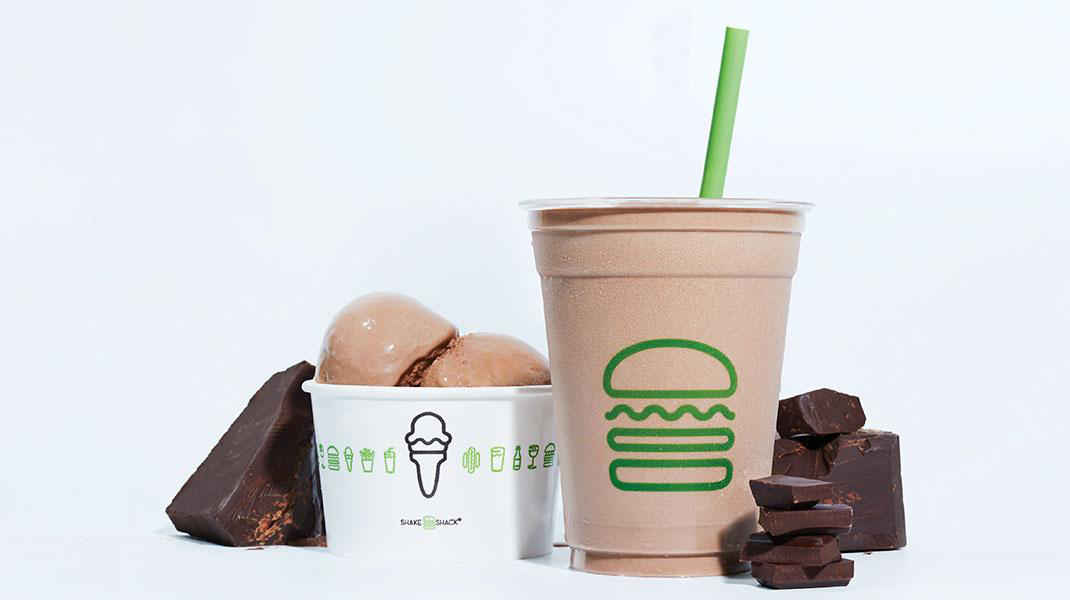 Shake Shack
Smashburger's addition of Eclipse's dairy-free milkshakes does set it apart from many other fast-food chains, such as Burger King, White Castle, and Carl's Jr.—which all offer plant-based burgers but no vegan dessert options. In this category, Smashburger joins FAT Brands-owned Fatburger (which has had a vegan milkshake on the menu since 2019); Johnny Rockets (another FAT Brands company that launched vegan milkshakes last year); and Shake Shack (which is currently testing a vegan milkshake made in partnership with Chilean startup TheNotCompany.)
Making dairy-identical ice cream
Eclipse is part of a growing cohort of companies looking to create dairy-identical products for the purpose of taking cows—and other animals exploited for their secretions—out of the dairy-making equation.
The Not Company similarly uses plant sources to reconstruct dairy on a molecular level through the help of "Giuseppe"—its artificial intelligence-powered discovery platform. While soy, oat, and almond milks are all made from a single or main base, the company makes its NotMilk from a combination of ingredients that evoke the musky and funky flavors of cow milk such as cabbage, bamboo, and pineapple.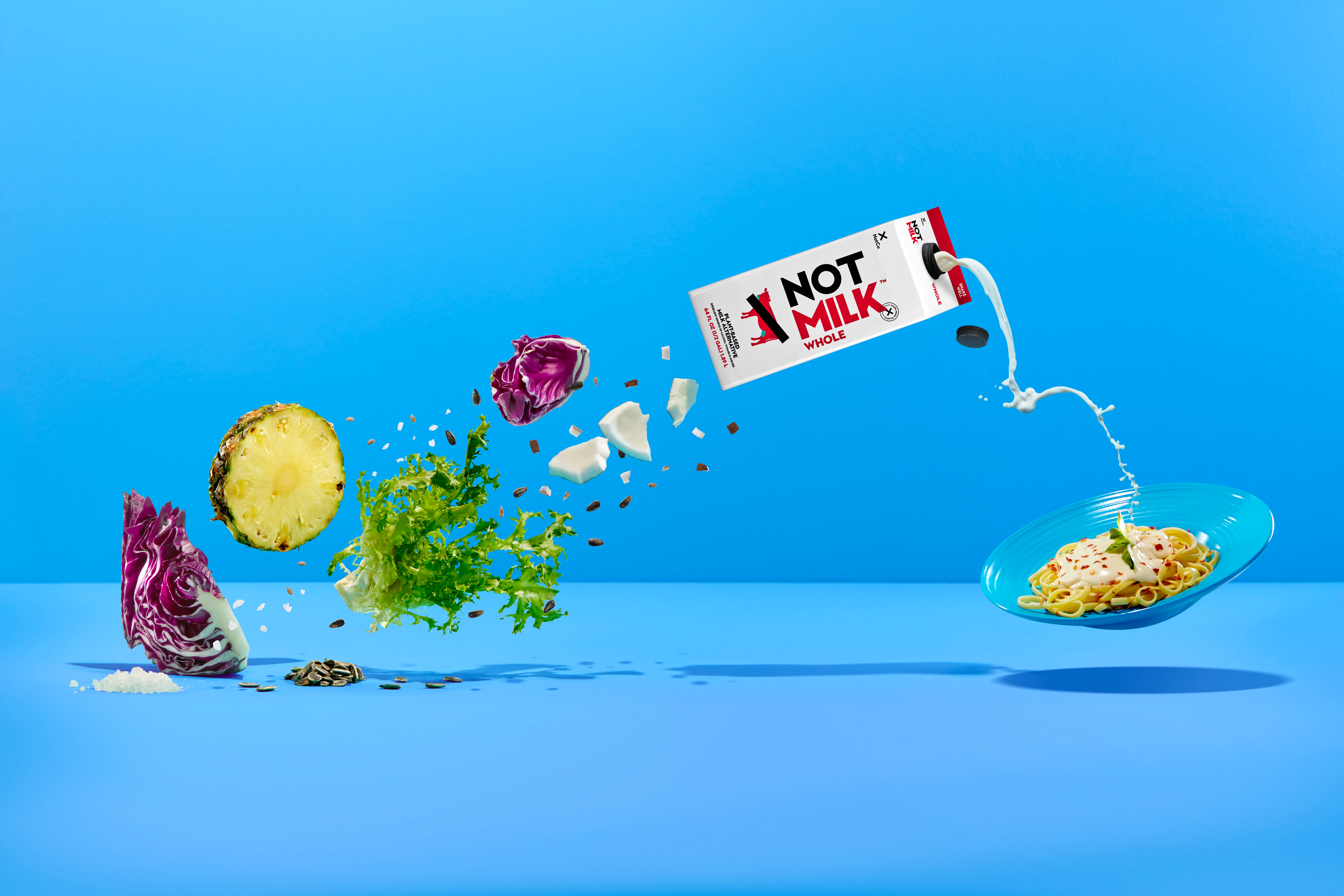 TheNotCompany
Companies that have historically offered single-source dairy-free milk are also starting to combine ingredients to hit on the different flavor and texture notes of animal-derived milk. This year, Danone-owned Silk and So Delicious launched Wondermilk and Next Milk lines, respectively, which focus on using a blend of plant milks to evoke the sweet, sour, and salty flavors, along with the creamy mouthfeel of animal dairy.
Perfect Day is another company working to perfect dairy without exploiting animals but its approach focuses on the power of microbial fermentation. This company creates its dairy-identical bases by introducing cow milk DNA as a blueprint for yeast-based microflora, which then takes the place of the cow in producing animal-free whey—a functional ingredient that can be used to reimagine dairy-forward products such as cheese, chocolate, and ice cream.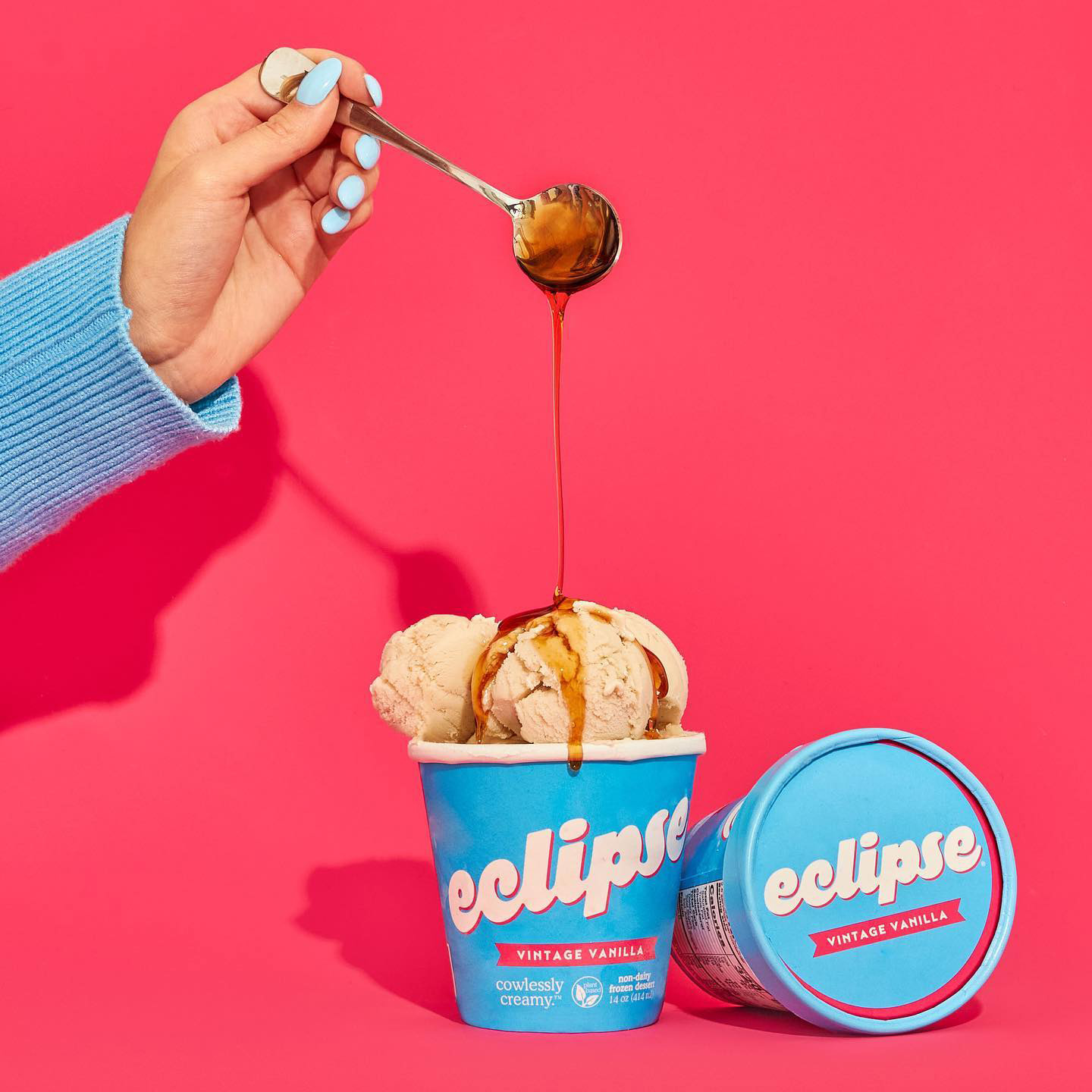 Eclipse Foods
Outside of its Smashburger partnership, Eclipse also has a retail presence and offers a variety of ice cream pints in flavors such as Cookie Butter, Caramel Butter Pecan, and Dark Side of the Spoon (a cleverly named combination of chocolate and peanut butter). In foodservice, Eclipse is also on the menu at Afters Ice Cream, the LA Dodger Stadium, Mel's Original Diner, and more.
For the latest vegan news, read: Potatoes Can Be as Good as Animal Milk for Building Muscle, Study Finds
How This Woman-Owned Bar Is Making Sports and Food More Inclusive
Veganz Opens Vegan Salmon Factory as Alt Seafood Demand Rises