Currently, the world is in the midst of a historic avian flu outbreak that has wiped out millions of birds, resulting in widespread egg shortages and skyrocketing chicken egg prices. But this phenomenon is not new. And experts have long warned that it will not be the last.
While consumers shell out top dollar for chicken eggs, if they can find them, it is the birds who continue to pay the highest price with their lives. In the United States, more than 58 million birds across 47 states have been killed during the current outbreak.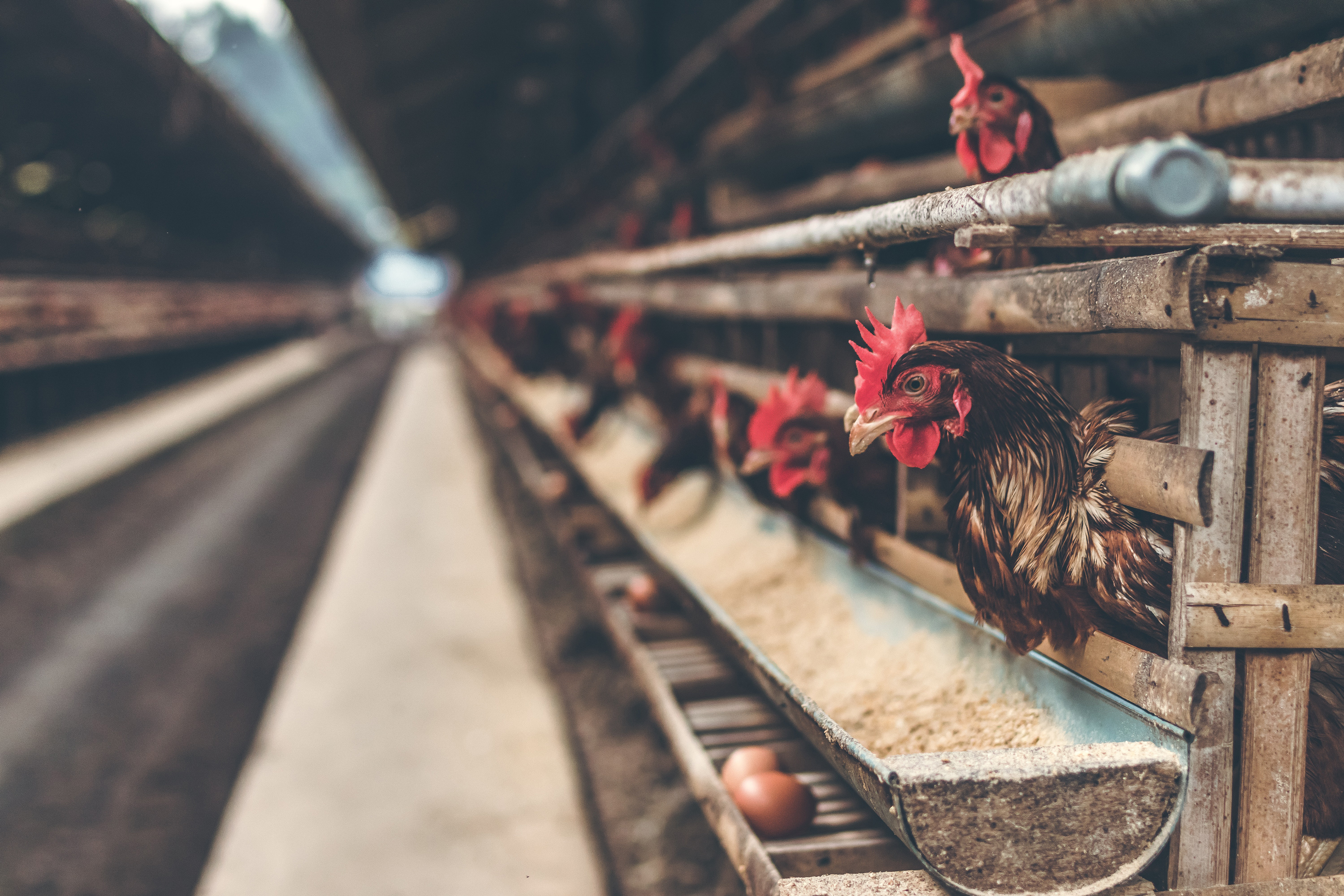 Canva
Luckily, innovators have been working on vegan egg solutions that do not rely on chickens or an industry that exploits them for eggs.
And today, one such innovator, San Francisco-based The EVERY Co., announced a new celebrity investor who is helping the food-technology company to accelerate the world's transition to animal-free protein. Actress Anne Hathaway is supporting EVERY's mission as an investor for an undisclosed amount, bringing its total funding to more than $230 million to date.
"The need to transform our food system has never been clearer or more urgent," Hathaway said in a statement. "An important piece of the puzzle is in nature-equivalent animal proteins, such as EVERY has been developing. I'm proud to back this vision of a better future."
Taking the chicken out of the egg
One way to future-proof the egg industry from avian flu is to take animals out of the agriculture equation altogether—which is precisely how EVERY makes its vegan egg proteins.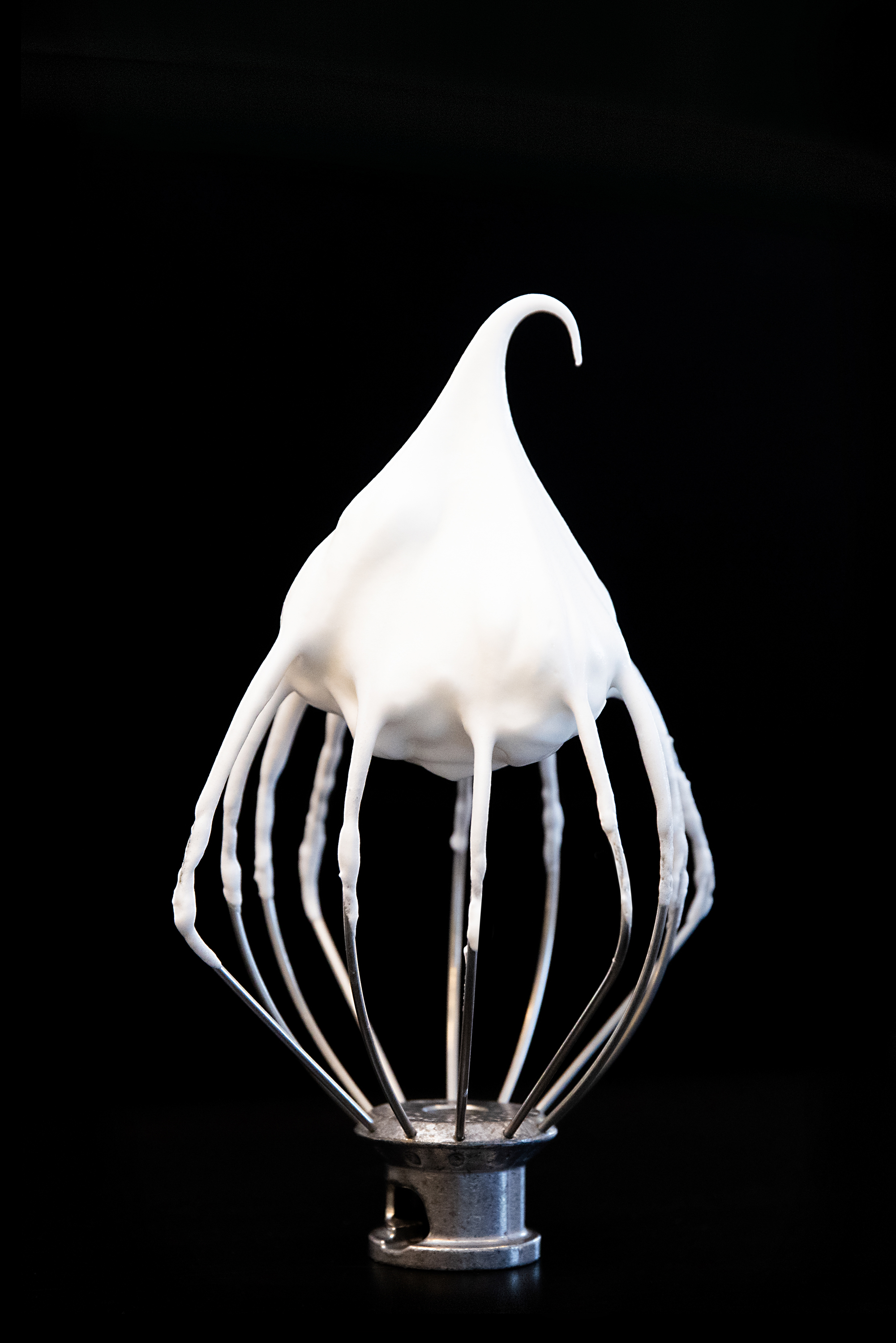 The EVERY Co.
Founded in 2014, The EVERY Co. recreates animal identical egg proteins through the process of precision fermentation. In a process similar to brewing beer, the company feeds sugar to yeast that then produces egg proteins that have the same amino acid profile, nutrition, and functionality as traditionally made egg proteins without any animal inputs.
To date, EVERY has demonstrated the functionality of its animal-free eggs and pepsin proteins in products such as a nutritionally boosted green smoothie with snacks brand Pressed; adaptogenic hard juice with beverage innovator Pulp Culture; and the world's first vegan macaron made with animal-free egg whites with San Francisco's artisan shop Chantal Guillion.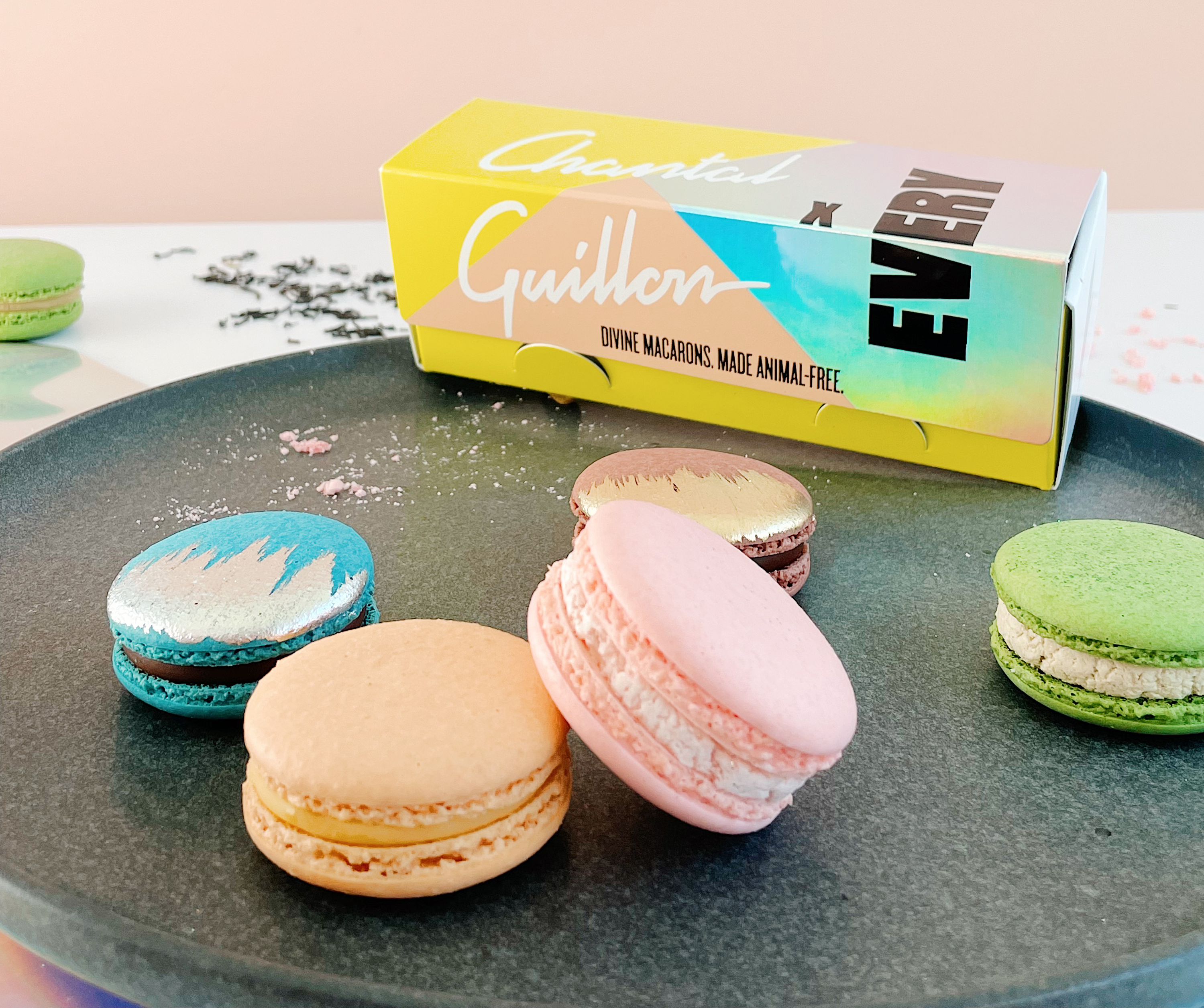 The EVERY Co.
EVERY is part of a growing cohort of companies that are working to transform the food system using precision fermentation. In 2021, this sector secured $1.7 billion in investments, which is nearly three times the $600 million it raised in 2020.
Hathaway was drawn to invest in EVERY—her first B2B investment—because of her own interest in reducing her impact on the environment, which has led to personal changes such as reducing her meat consumption and use of plastics.
"We are thrilled to partner with visionary investors like Anne to drive forward our plans to reimagine the way we feed and nourish the world," Arturo Elizondo, EVERY co-founder and CEO, said in a statement.
"Ultimately, our vision is to deliver animal-free protein to everyone, everywhere—and help set the table for the better food future we all deserve," Elizondo said.
To brew its proteins at scale, EVERY is working with ZX Venture's BioBrew—the global investment and innovation group of the world's largest brewing company AB InBev. In addition to Hathaway, investors in EVERY include Bloom8, McWin Food Systems Fund, Temasek, TO Ventures, Grosvenor, and ZX Ventures, among others.
Taking the chicken out of the egg
A look at history shows that when a more cost-efficient method of producing something comes along, the clunkier method quickly becomes obsolete. Given the current egg crisis, can this be the case for traditionally produced eggs?
EVERY's vegan egg protein production process is similar to one used by the pharmaceutical and dairy cheese industries, which now relies on precision fermentation to make insulin and rennet. How were these ingredients previously made? Insulin used to be sourced from the pancreas of a pig, while rennet was previously derived from the fourth stomach of a baby cow.
It used to require 50,000 pigs to make one kilogram of insulin protein, now it is all made more efficiently and ethically through fermentation. Most cheeses made after the 1990s use rennet created in this way, as well.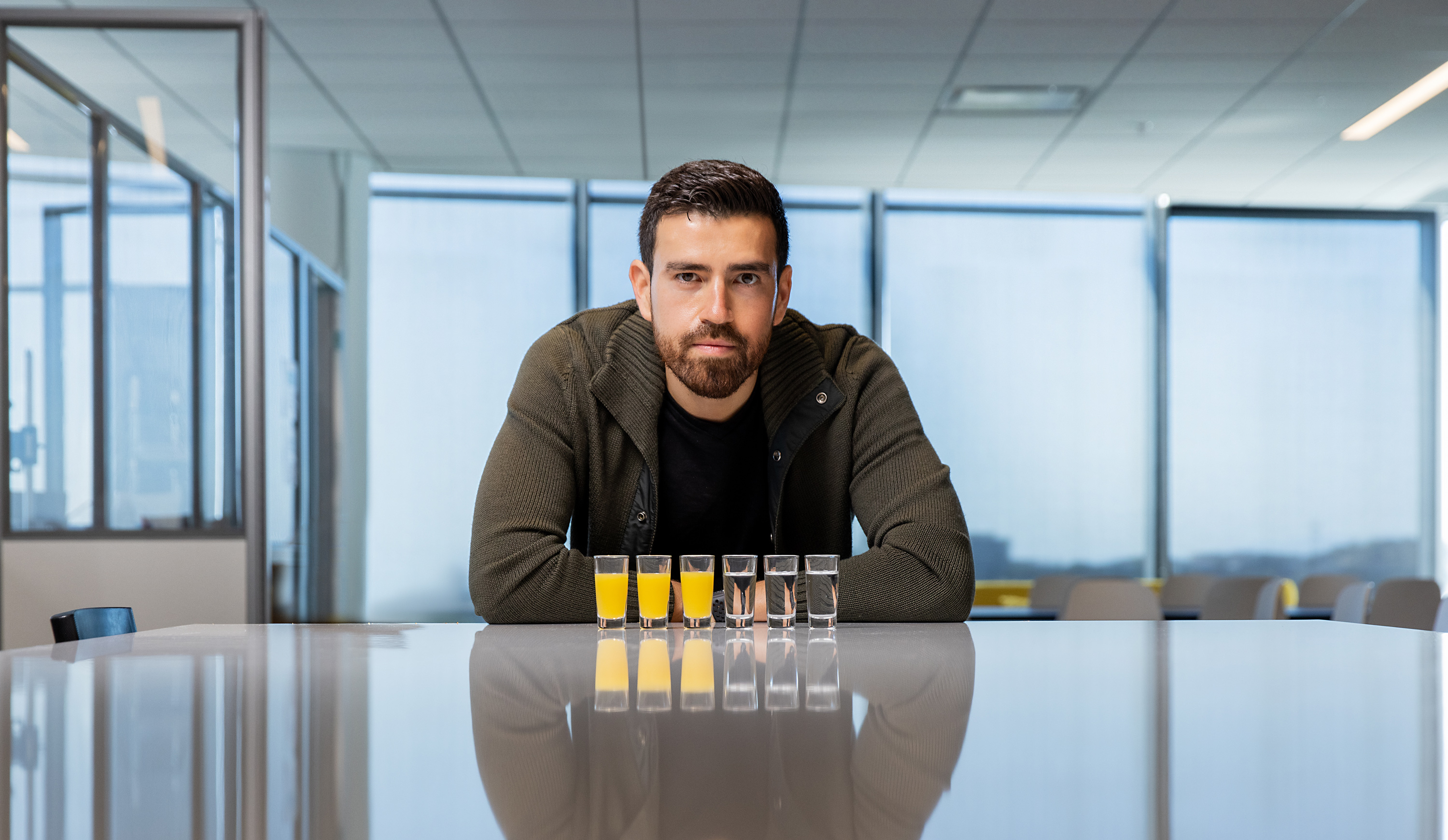 The EVERY Co.
"We've replaced the pig for insulin protein production and the baby cow for rennet protein production," Elizondo previously told VegNews. "Now we can replace the chicken for egg protein production and use technology to replace animals more broadly for the mass market protein production process to alleviate the impact it has on the planet."
While EVERY works to transform the food system with its egg-identical proteins, other innovators are focusing on other egg applications to create a more resilient and ethical food system.
Made from mung bean protein, Eat Just's popular JUST Egg is a best-seller in retail and recently landed on the menu as part of an all-vegan breakfast sandwich at 7-Eleven stores across Canada. WunderEgg recently launched its whole vegan eggs at Whole Foods Markets, giving consumers a one-for-one swap for hard boiled eggs.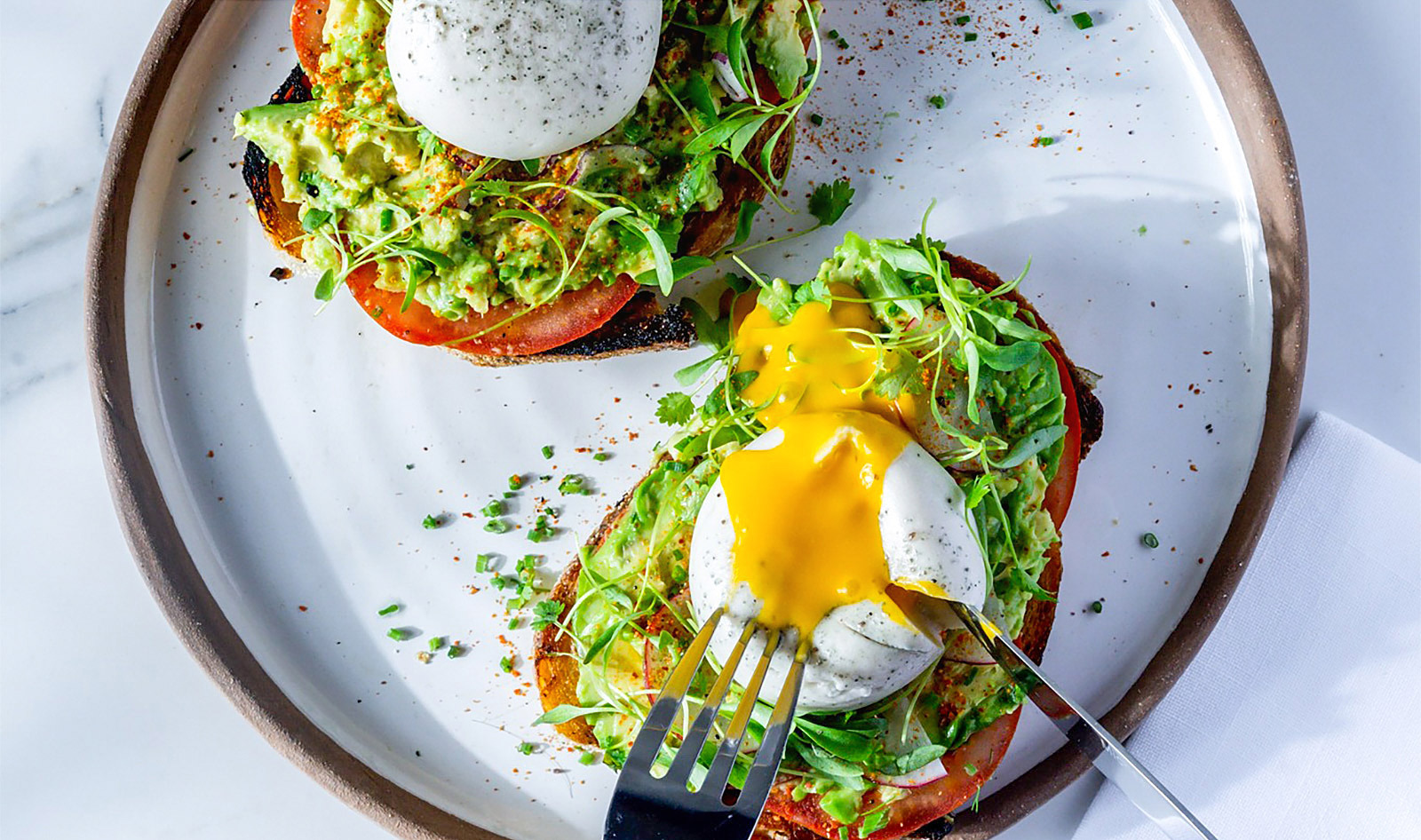 Yo! Egg
And Israel's Yo!Egg is now hitting US foodservice menus with its bird-flu proof vegan poached eggs, complete with runny yolks.
For the latest vegan news, read: