Bookstore chain Barnes & Noble is making the comeback of a lifetime with a new offer that it hopes appeals to book lovers everywhere. Starting Monday, April 10, the chain will begin serving the Just Egg Breakfast Sandwich at all of its more than 500 in-store cafés across all 50 states.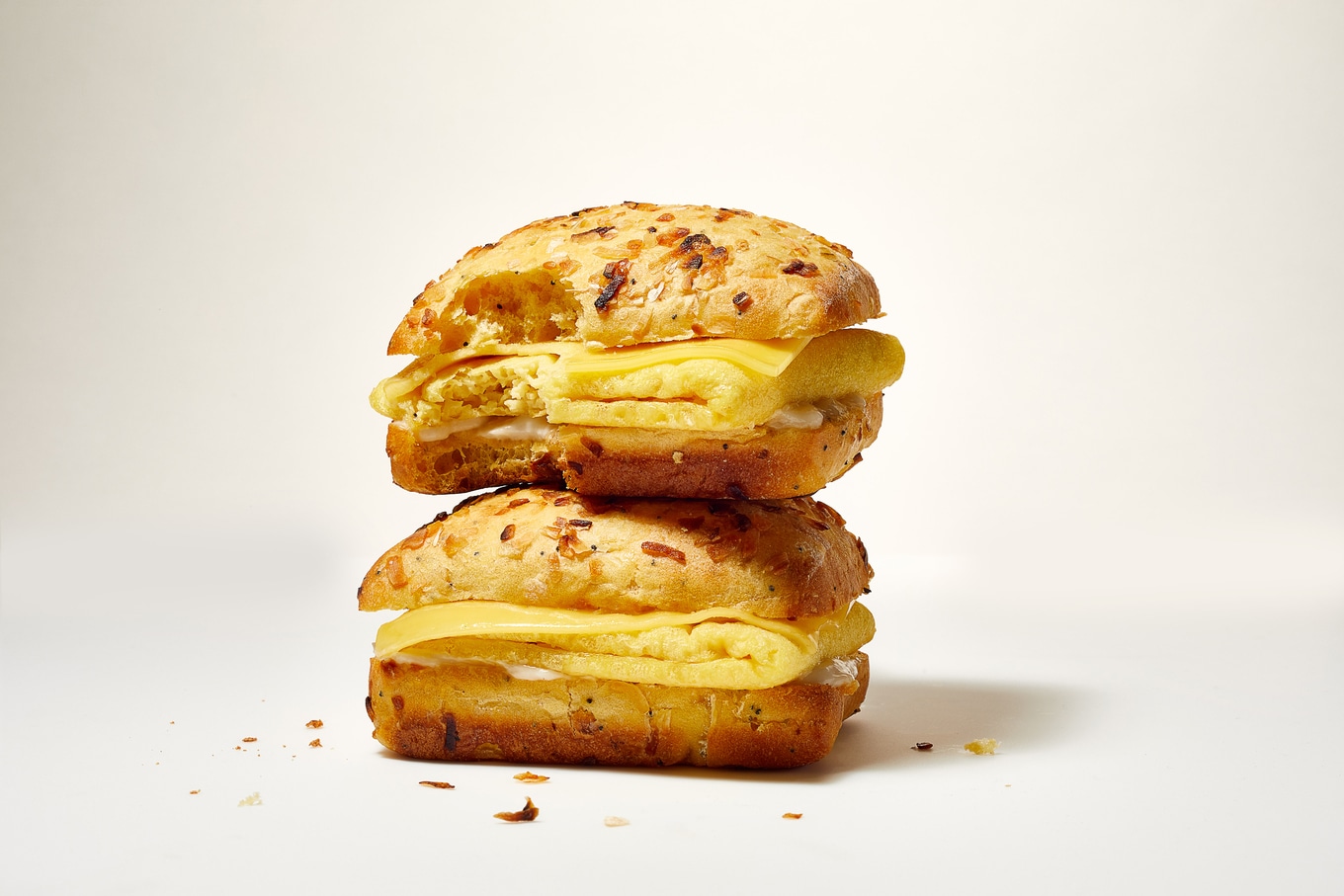 Eat Just
The new offering is made with mung bean-based Just Egg folded, melted smoked Provolone vegan cheese by Violife, and a creamy plant-based aioli, all served on a soft ciabatta roll.
"Just Egg's rapid growth in food service over the last few years demonstrates strong demand from consumers for plant-based foods, and this latest introduction at Barnes & Noble represents yet another important milestone," Matt Riley, Just Egg Chief Revenue Officer, said in a statement.
The vegan sandwich will be on the menu at Barnes & Noble cafes for a limited time.
Barnes & Noble's first vegan sandwich
Physical bookstores have long been affected negatively by the rise of e-commerce platforms like Amazon and digital products that replace books. However, Barnes & Noble is emerging from the ashes with sales up by 4 percent since last year. The bookstore chain also has plans to open 30 physical stores this year.
Barnes & Noble's foray into vegan breakfast sandwiches aligns with its brand refresh to appeal to modern consumers of food and literature, alike.
"Expanding our menu to incorporate more vegan-friendly options for our customers has been a priority for our team, but equally important has been finding the right plant-based alternative to offer," Jason Arthur, Senior Café Buyer at Barnes & Noble, tells VegNews.
"We've been incredibly impressed by the flavor and quality of Just Egg products and know that this breakfast sandwich is going to quickly become a customer-favorite of both vegans and non-vegans alike," Arthur says.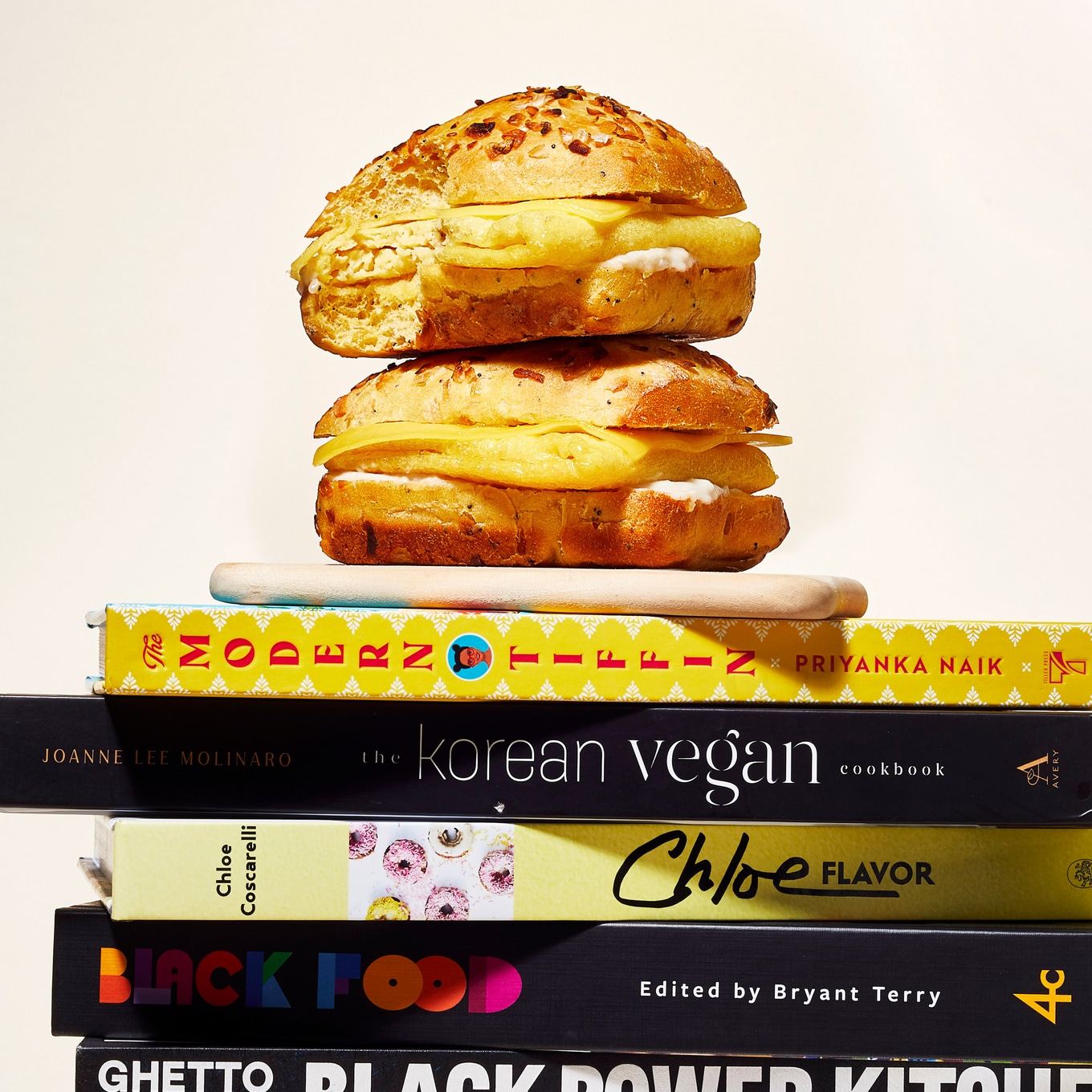 Eat Just
And the partnership between Eat Just and Barnes & Noble represents the biggest foodservice rollout in the United States for the vegan egg to date.
"The opportunity to team up with this iconic brand to offer a fully plant-based sandwich means that Just Egg is now available at more than 3,000 restaurants and cafes throughout the US, including hundreds of comfortable, inviting Barnes & Noble Cafés," Riley said.
"I, for one, can't wait to pair my next good book with a delicious Just Egg Breakfast Sandwich," Riley said.
Barnes & Noble's expiration of the Just Egg Breakfast Sandwich during Earth Month is timely as Just Egg is a much more sustainable option when compared to conventional eggs. That's because it uses 98-percent less water, 83-percent less land, and produces 93-percent fewer carbon emissions.
Vegan breakfast sandwiches on the rise
Prior to its launch with Barnes & Noble, Eat Just launched at 7-Eleven Canada, its biggest foodservice partnership in Canada. In January, the convenience store chain added the Plant-Based Breakfast Sandwich to its 550 stores in British Columbia, Alberta, Saskatchewan, Manitoba, and Ontario.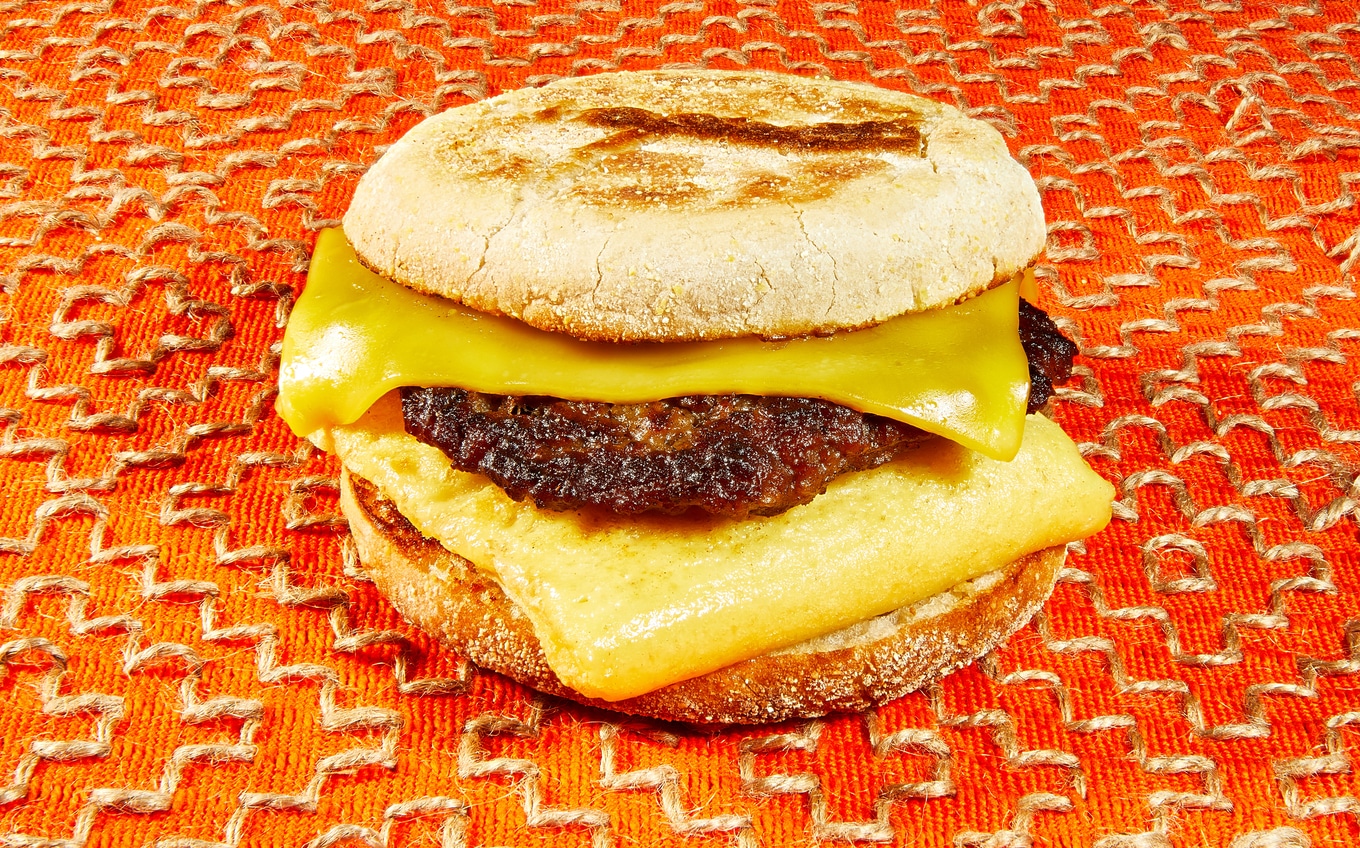 Eat Just
In addition to Just Egg, the vegan breakfast sandwich is made with Impossible Foods' plant-based breakfast sausage and Violife's dairy-free cheddar and comes on an English muffin.
The debut of the 7-Eleven vegan breakfast sandwich came on the heels of Eat Just selling its 300 millionth Just Egg and reaching price parity with premium eggs—a milestone on its mission to become the cheapest egg, vegan or otherwise, on the market.
In recent years, a number of major chains have added vegan breakfast sandwiches to their food offerings, including New York City's Gregory's Coffee (where Just Egg is served inside a toasty croissant).
At Peet's Coffee, vegan breakfast sandwiches are now a staple. In 2021, Peet's first tested the Everything Plant-Based Sandwich—which features vegan cheese by Violife, a Beyond Meat sausage patty, and Just Egg. That limited-time sandwich gained so much popularity that Peet's put it on the permanent menu ever since.
Notably, a major breakfast destination, Starbucks, has yet to launch a vegan breakfast sandwich stateside. In 2020, the coffee chain added the vegetarian Impossible Breakfast Sandwich as its first foray into plant-based meat. However, this sandwich contains animal-derived eggs and cheese, making it not suitable for those looking for a fully plant-based option.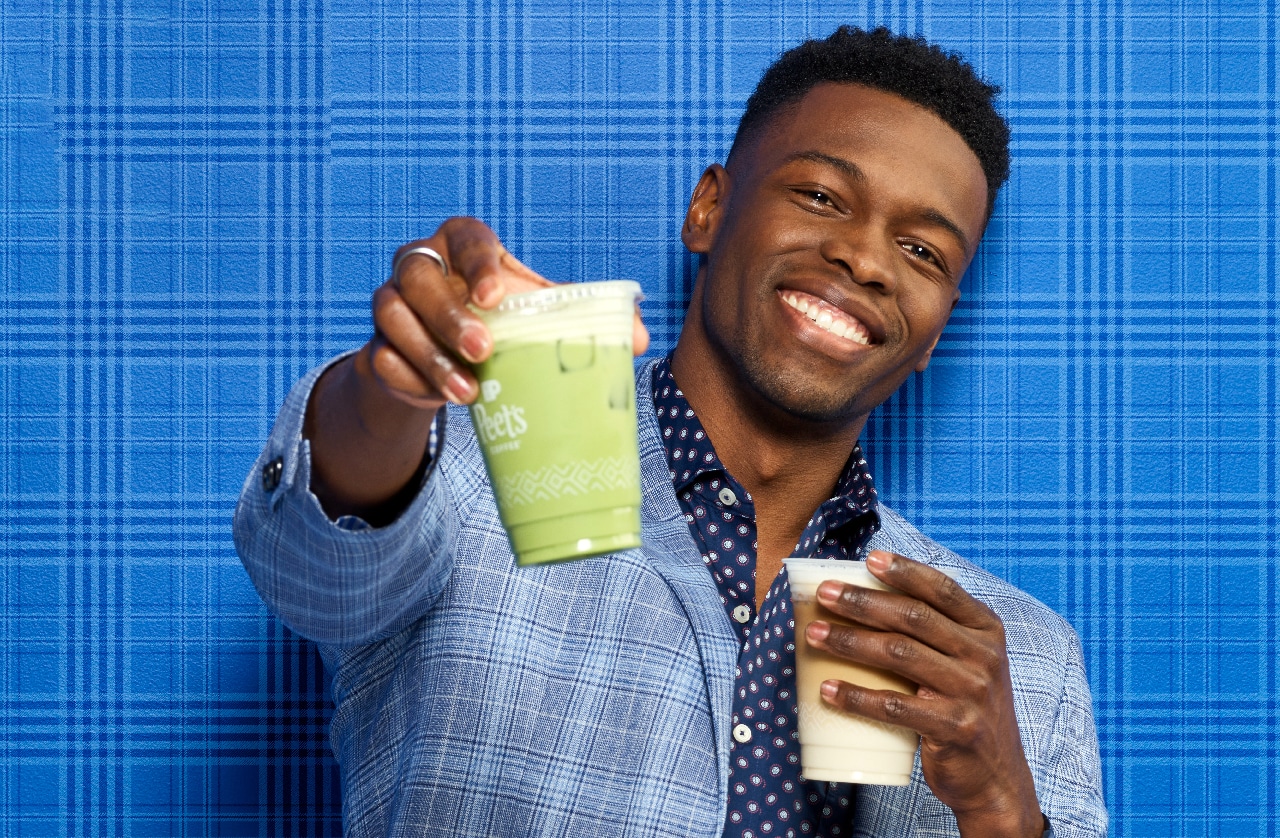 Peet's Coffee
Peet's also beat Starbucks to the punch in dropping its surcharge for vegan milk. For at least the month of April, Peet's will no longer charge $0.80 per beverage for a vegan milk substitution to ascertain if a permanent change can be implemented.
And as it continues its upward trajectory, Eat Just is using its popularity to support important issues. Last week, the company kicked off its "Brunch is for Everyone" campaign in Tennessee to fight against legislation aimed at banning drag brunch, an attack on the hard-won rights of the LGBTQ+ community.
For the latest vegan news, read: