Liberace's Tivoli Gardens, a world-famous fine-dining restaurant and bar located just minutes away from the Las Vegas Strip, has reopened with an entirely vegan menu nearly 12 years after it officially shuttered.
Founded by the late, legendary pianist, singer, and actor Liberace, Liberace's Tivoli Gardens originally paid homage to gourmet, international cuisine. Chefs from across the globe prepared immaculate dishes for the show business royalty known to frequent Liberace's famed establishment. Elvis Presley, Frank Sinatra, Betty White, Michael Jackson, and Walt Disney were among the restaurant's famous diners.
And while the original iteration of Liberace's Tivoli Gardens wasn't a vegan attraction by any means, local entrepreneur Sacbe Meling has transformed the Vegas restaurant into a major, plant-based destination.
Restoring Liberace's Tivoli Gardens
Meling is no stranger to the Las Vegas dining scene. The restaurateur is the owner of Pancho's Vegan Cantina, a plant-based, Mexican restaurant originally located next door to the space once occupied by Liberace's Tivoli Gardens. Last fall, Meling officially took over Tivoli Gardens and began restoring the historic restaurant.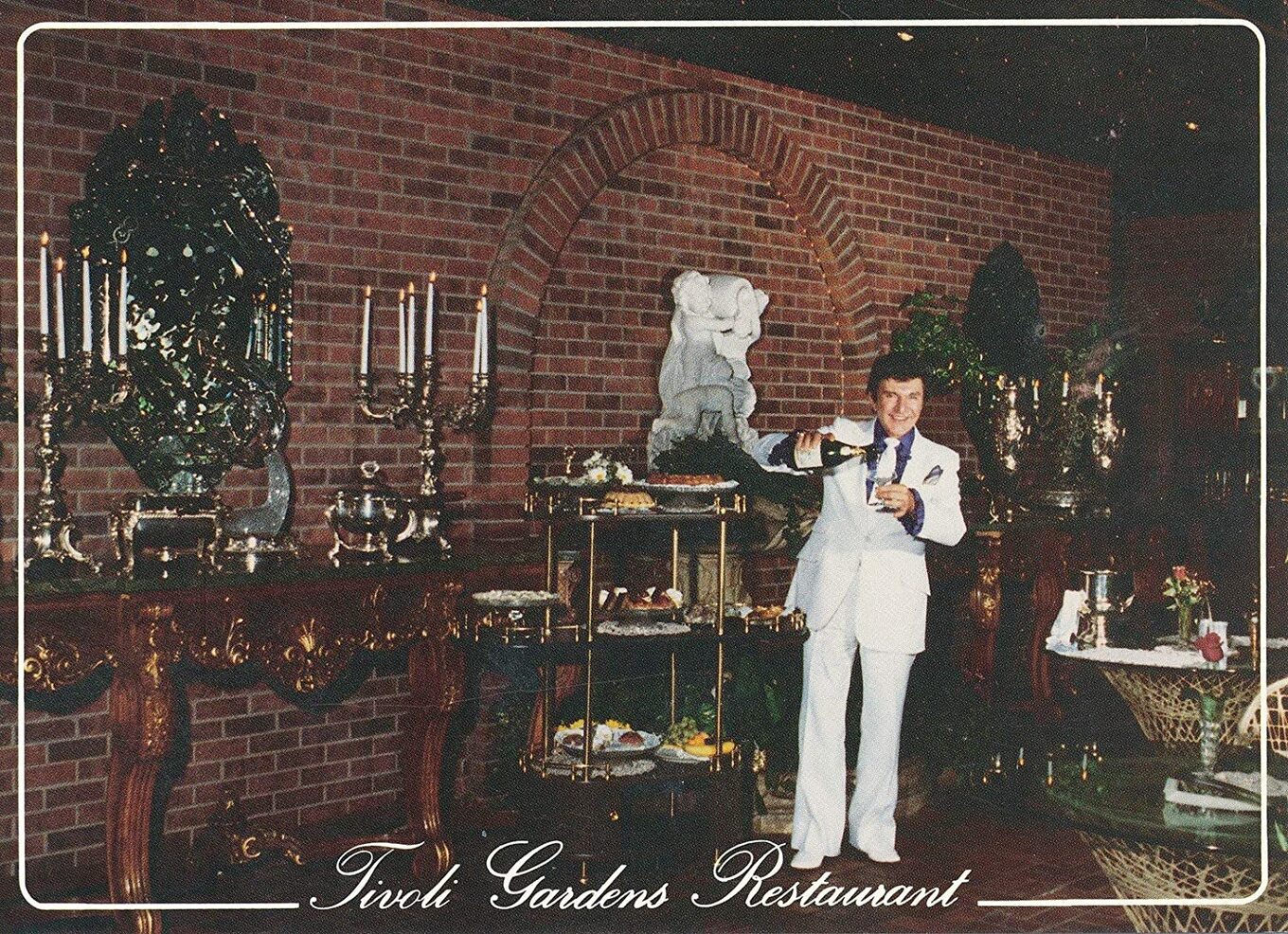 Liberace Foundation
After careful, "preservation-minded reparations," reports the Liberace Foundation, Meling moved Pancho's Vegan Cantina into the world-famous space. "My intent was always to keep the place as close as possible to what Liberace originally built," Meling tells VegNews.
The original interior—exposed, brick walls in the dining room; hand-carved wood furnishings in the wine bar; and a legendary piano bar surrounded by twinkling lights and mirrored walls featuring Liberace's song lyrics—has all remained intact.
"Liberace's fans can view the last and biggest project [the musician] embarked on," says Meling. "Liberace's Tivoli Gardens is a futuristic time capsule of the 1980s, and we have been able to restore 90 percent of its glamor."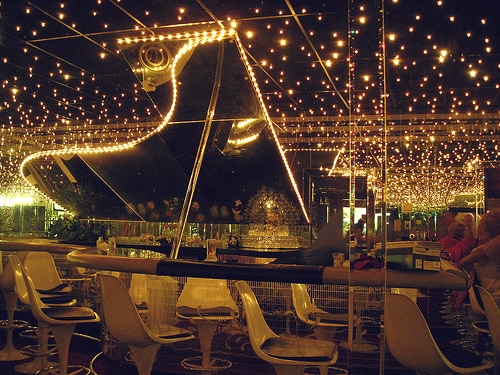 Liberace Foundation
Meling worked alongside the Liberace Foundation to ensure the restaurant's rich history and legendary interiors were properly preserved. To reflect the restaurant's revitalization, and the space's newest tenant, Pancho's Vegan Cantina is now officially called "Pancho's Vegan Cantina at the Historic Liberace's Tivoli Gardens."
The plant-based menu at Pancho's Vegan Cantina at the Historic Liberace's Tivoli Gardens
Longtime fans of Pancho's Vegan Cantina will be pleased to learn the eatery's Mexican menu isn't undergoing a drastic overhaul. Instead, Meling is focused on incorporating new, internationally inspired vegan dishes in honor of Tivoli Gardens' gourmet, global cuisine.
"We are building international menu items in order to bring back some of the essence of Liberace," the restaurateur shares. "We'll be serving our regular menu, but will host special events with international menus."
"The idea is to bring international cuisine back into Liberace's Tivoli Gardens and feature different chefs," he says. "As always, [it will] be 100 percent vegan."
Event menus will feature global dishes such as French ratatouille, Italian sausage rigatoni, Mexican tamales, and Norwegian karbonader (flattened meatballs traditionally made from pork).
Liberace's legacy
Outside of incorporating globally inspired vegan fare, Meling is committed to ensuring Liberace's legacy is felt throughout Pancho's Vegan Cantina at the Historic Liberace's Tivoli Gardens.
Meling plans to pay homage to Pancho's original Mexican cuisine alongside Liberace's status as a legendary performer by displaying the iconic attire worn during the artist's tour with the Ballet Folklorico de Mexico.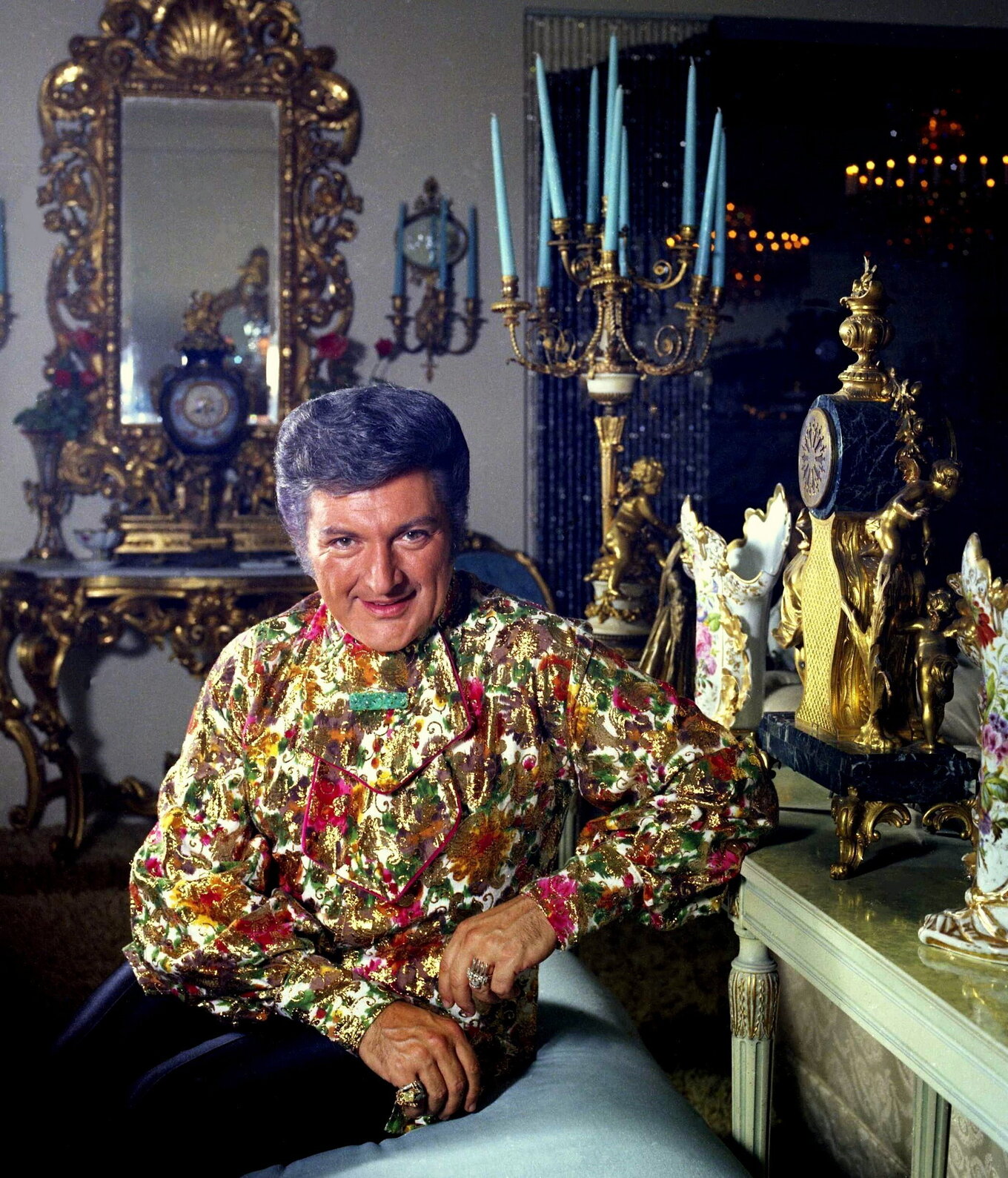 Allan Warren
In 1980, Meling shares, Liberace performed in Mexico City alongside the Ballet Folklorico de Mexico ensemble. Liberace enjoyed the group's performance so much, he flew the ensemble out to Las Vegas where together they sold out a number of shows. The legendary pianist would go on to invite the Mexican ensemble to join him on tour in the US and Japan.
"​​The costumes used for that tour will be on display in the restaurant," Meling says. "They were mariachi-style suits [made] in Liberace's style."
Keeping Liberace's legacy alive is of grand importance to Meling.
While Liberace was a celebrated, world-renowned performer, his death was a source of controversy. In 1987, at the height of the AIDS epidemic—a time when the autoimmune syndrome was vastly misunderstood and those who fell sick were cruelly ostracized—Liberace himself died due to AIDS-related complications. The artist's estate took extraordinary measures to hide Liberace's cause of death, but the truth was ultimately revealed.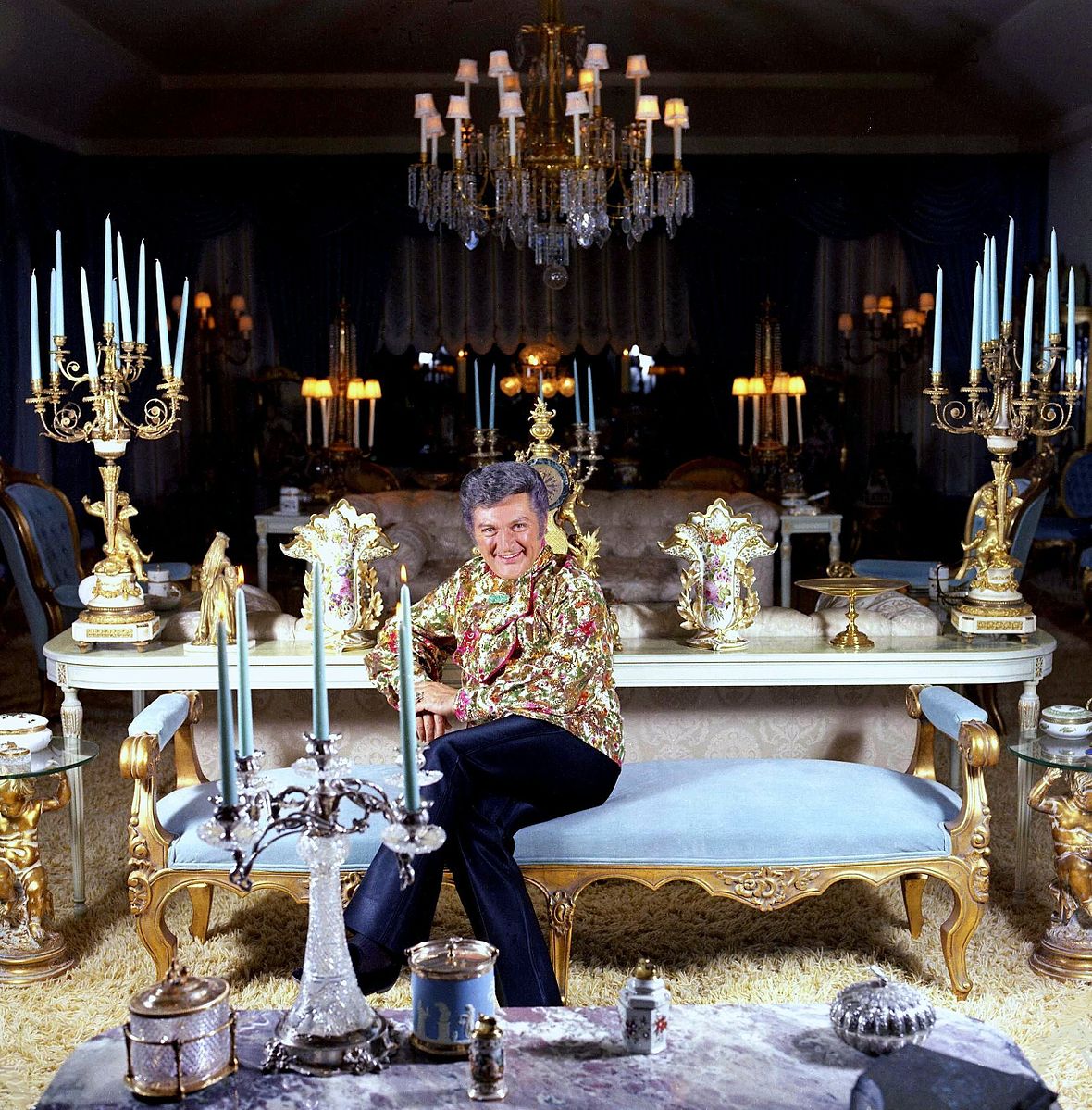 Allan Warren
Less than a week after the performer's death, a news conference was held by the Riverside County Coroner, where AIDS was revealed to be Liberace's true cause of death. This fueled longtime rumors about the artist's sexuality.
"Months before dying, Liberace was still selling out venues. He was extremely popular until AIDS [related complications] killed him," Meling explains.
"After his death, people released his cause of death to the media," he says. "In 1987, it was a death sentence to come out of the closet. It was unforgivable to many."
Meling continues, expressing discontent at the reaction to Liberace's death. Unlike other performers, Liberace did not receive the ceremonial dimming of lights that often occurs after notable figures have died.
"On the Las Vegas Strip, when a performer dies, they turn off the lights for a minute […] for Liberace, not even one second," Meling says. "We are bringing Liberace out of the shadows, but we are doing it the vegan way."
For the latest vegan news, read: