Excuse us as we state the obvious, but when you're vegan, every day is vegan day. However, without a holiday to prompt us, many live within the comfortable patterns we have designed for ourselves—particularly when it comes to our food choices. Let's take advantage of the holiday and let it inspire us to try something new. In the spirit of celebrating all vegans, we've compiled a list of our 10 favorite global recipes so we can all spice it up in the kitchen.
What is World Vegan Day?
On November 1, vegans around the world celebrate World Vegan Day. The annual holiday is usually spent eating delicious vegan food, hosting a potluck with friends, or spending time in nature.
Why go vegan?
There are a myriad of reasons to go vegan whether it be for health, animals, or the planet. It is one of the best ways to ensure you're staying healthy, saving the lives of countless animals, and making more sustainable choices for the environment. If you're new to going vegan, check out our easy guide for beginners.
10 globally inspired vegan recipes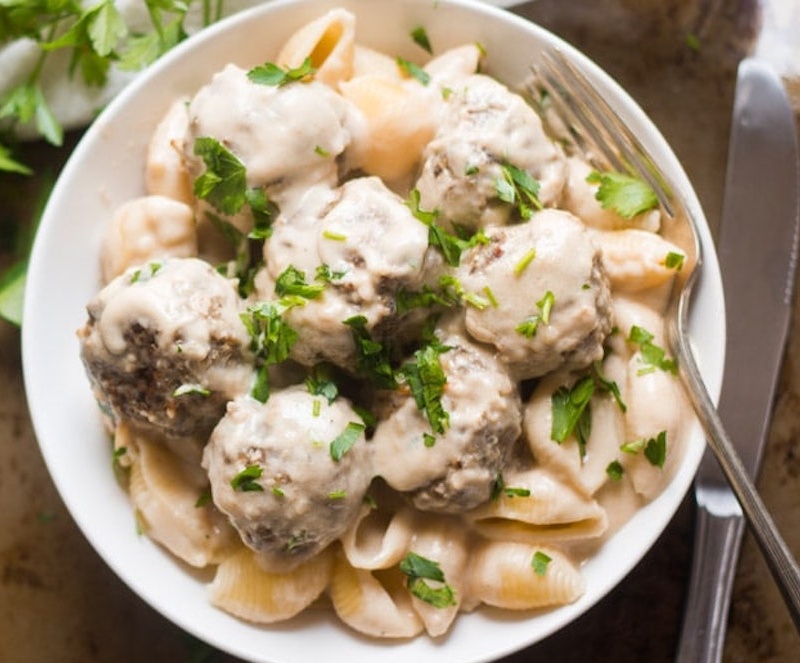 Connoisseurus Veg
1 Swedish Meatballs & Noodles by Connoisseurus Veg
Yes, Swedish people actually eat Swedish meatballs—except they're more likely to enjoy them at their grandmother's house rather than at IKEA. Get your hygge on by whipping up these comforting mushroom-based meatballs swimming in a rich gravy, all nestled on top of warm, buttery noodles.
Get the recipe here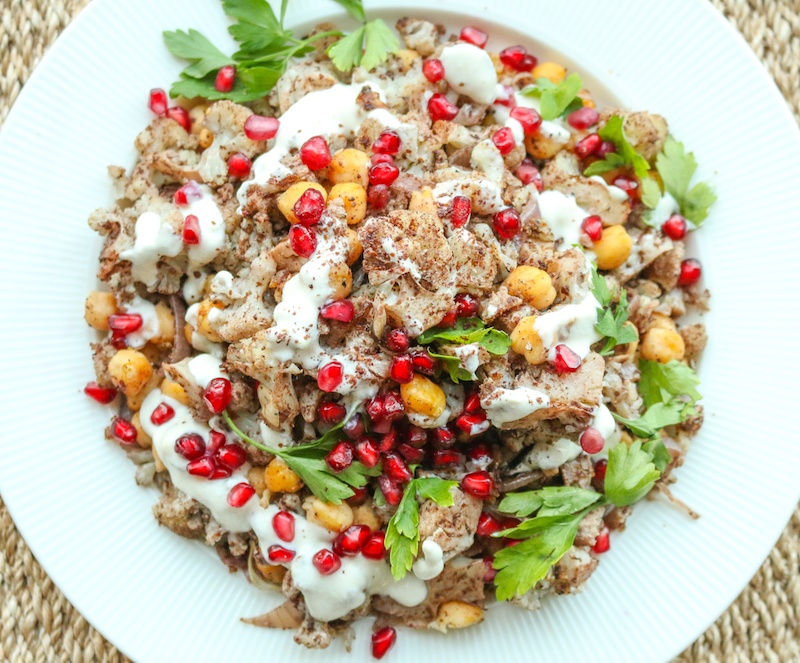 One Arab Vegan
2 Cauliflower Musakkhan by One Arab Vegan
Capitalize on the never-ending cauliflower trend with a vegan version of this Palestinian chicken dish. Seasoned with sumac and cinnamon, this recipe offers a unique flavor profile without being overly complex in its preparation. Simply season the cauliflower and chickpeas, leave them to roast in the oven, whip up the vegan tahini yogurt dressing in the meantime, then garnish with a bright pop of pomegranate seeds. Pro tip: this makes for a perfect dinner-to-tomorrow's-lunch meal.
Get the recipe here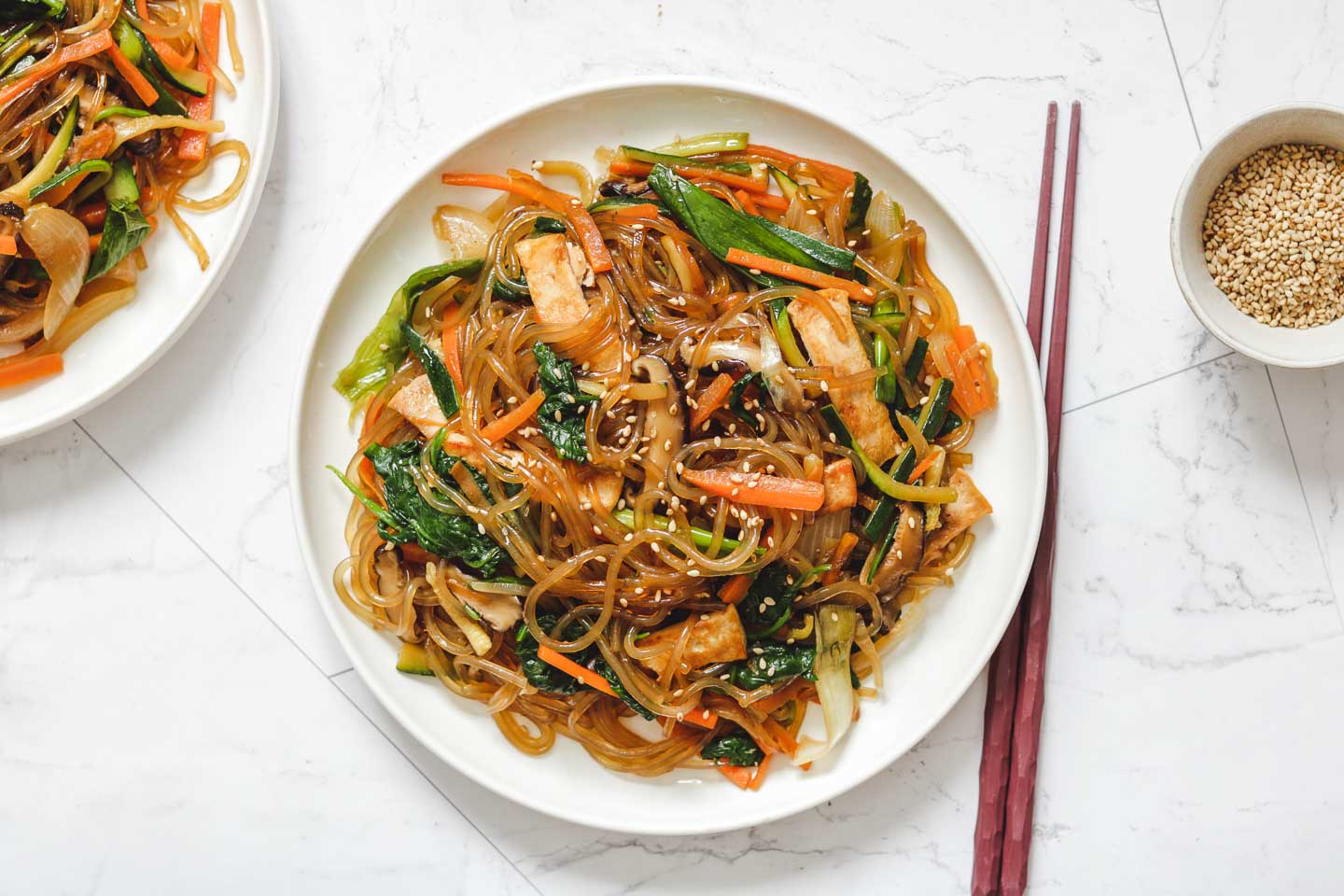 Okonomi Kitchen
3 Japchae by Okonomi Kitchen
If you're noodle-obessed and have yet to try japchae, put this at the top of your "must-cook" list. You can find this glass noodle-based dish at most Korean restaurants, but alas, many versions contain fish sauce. Double the sauce recipe and keep it in the fridge to enjoy a heaping plate of japchae multiple nights of the week.
Get the recipe here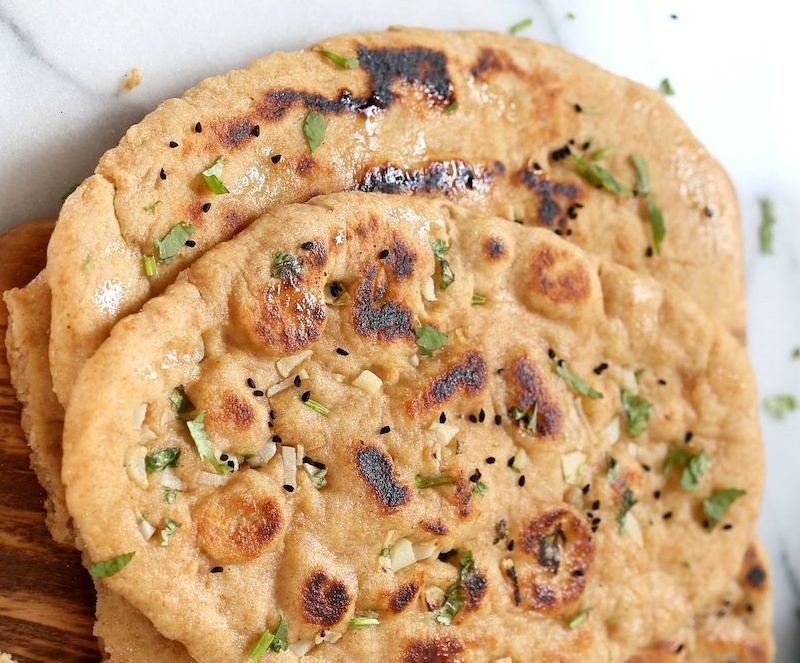 Vegan Richa
4 Whole Wheat Naan Bread by Vegan Richa
While we don't discriminate amongst flatbreads, naan holds a special place in our bellies. Traditionally made with dairy, these fluffy flatbreads by Vegan Richa rely on non-dairy yogurt to achieve the same wondrous texture and chew. Accompany the naan with Vegan Richa's incredible Indian Butter Tofu Paneer—or eat it straight as it comes out of the oven—that works, too.
Get the recipe here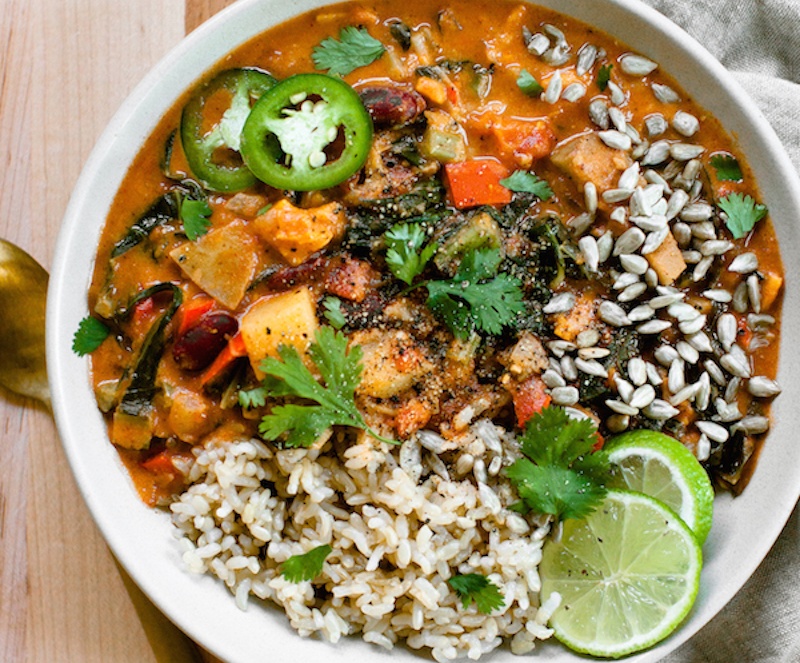 Sweet Potato Soul
5 Nut-Free West African Peanut Stew by Sweet Potato Soul
The title of this recipe seems like an oxymoron, but give it a chance. To allow those with nut and legume allergies an opportunity to enjoy this soul-warming stew, this recipe developer swapped out the peanuts for sunflower butter. The result is an equally rich and multi-dimensional stew—without the risk of allergy symptoms. Of course, if you have a jar of peanut butter in your cupboard that is calling your name, you can certainly substitute the peanut butter back in.
Get the recipe here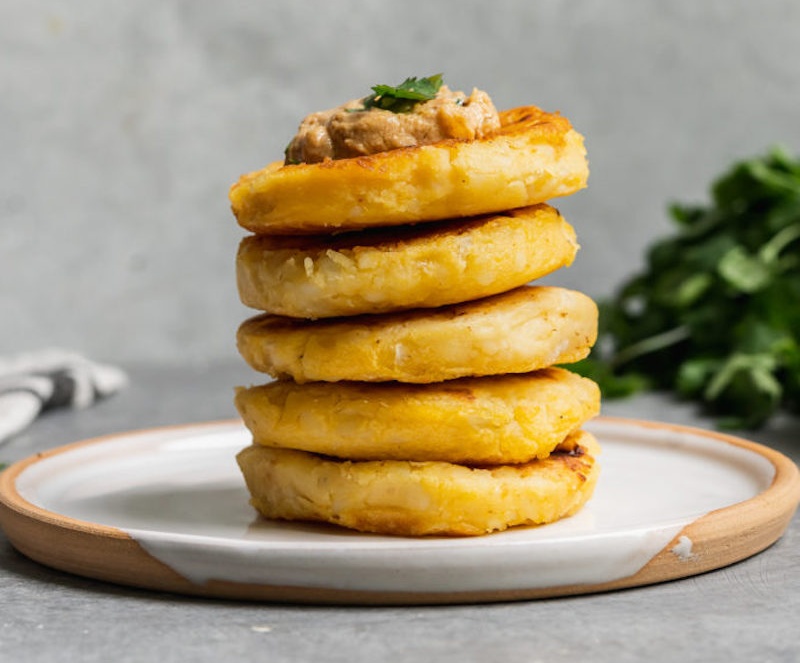 Sweet Simple Vegan
6 Vegan Llapingachos with Salsa de Mani by Sweet Simple Vegan
No matter where you are in the world, you can't go wrong with a savory potato dish. This Ecuadorian side dish is comprised of a seasoned potato-based patty that is stuffed with vegan mozzarella cheese, pan-fried, then topped with a slightly spicy peanut sauce and tomato and onion curtido (or relish). Stack them high and serve with seasoned black beans, avocado, and greens.
Get the recipe here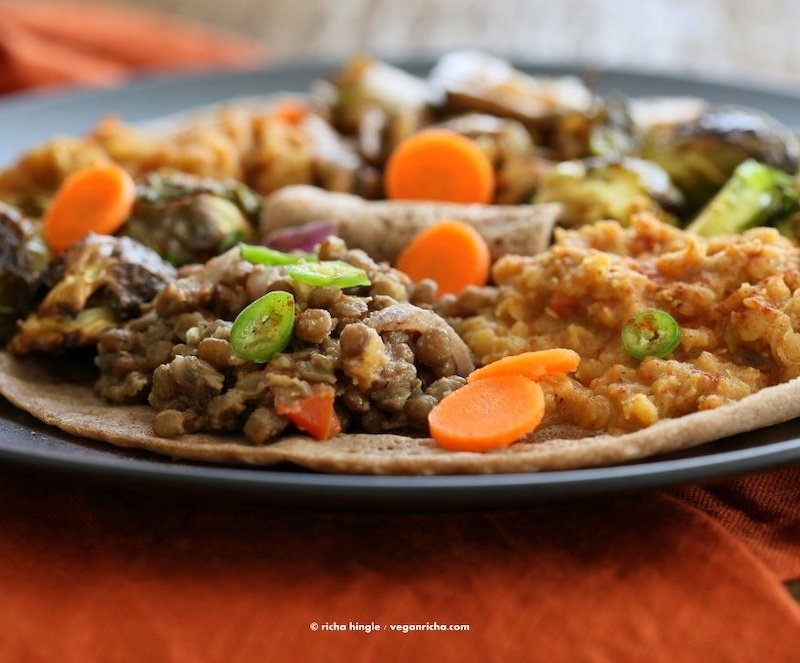 Vegan Richa
7 Ye'difin Misser Alicha by Kittee Berns
This recipe for Ethiopian lentils in a garlic-ginger sauce is excerpted from the 2015 vegan cookbook, Teff Love. Buy it. Based on a variety of vegetable and lentil stews, Ethiopian food is one of the most vegan-friendly cuisines out there, and it's indisputably delicious. The staple dishes are warm and comforting but nourishing as well.
Get the recipe here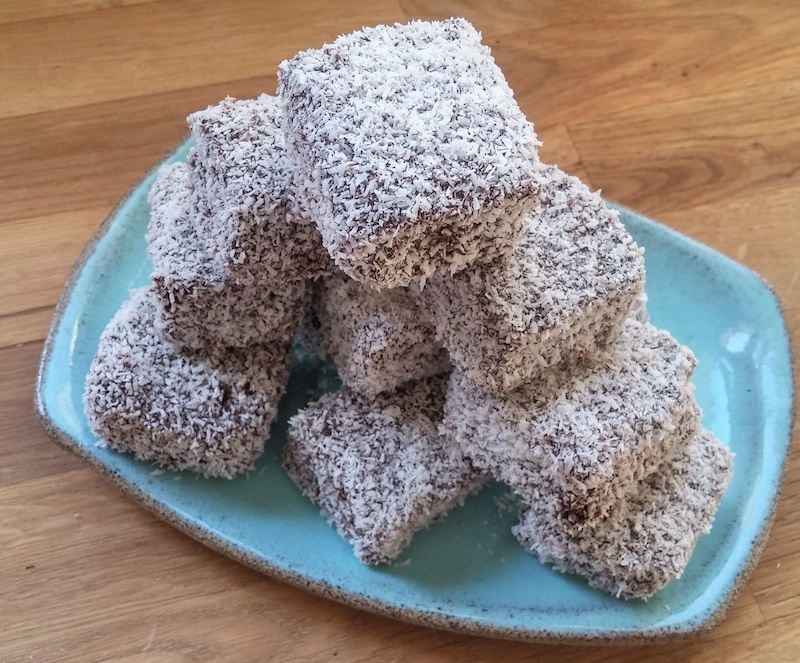 Let's Brighten Up
8 Vegan Lamingtons by Let's Brighten Up
Lamingtons—vegan or otherwise—are a rare find in the US, but those fortunate to have tasted one can't get enough. These classic Aussie cakes are made with two layers of sponge cake sandwiched together with a jam or chocolate filling then coated with an additional layer of chocolate and desiccated coconut. With a solid lamington recipe in your baking arsenal, you're sure to steal the show at future potlucks and dinner parties.
Get the recipe here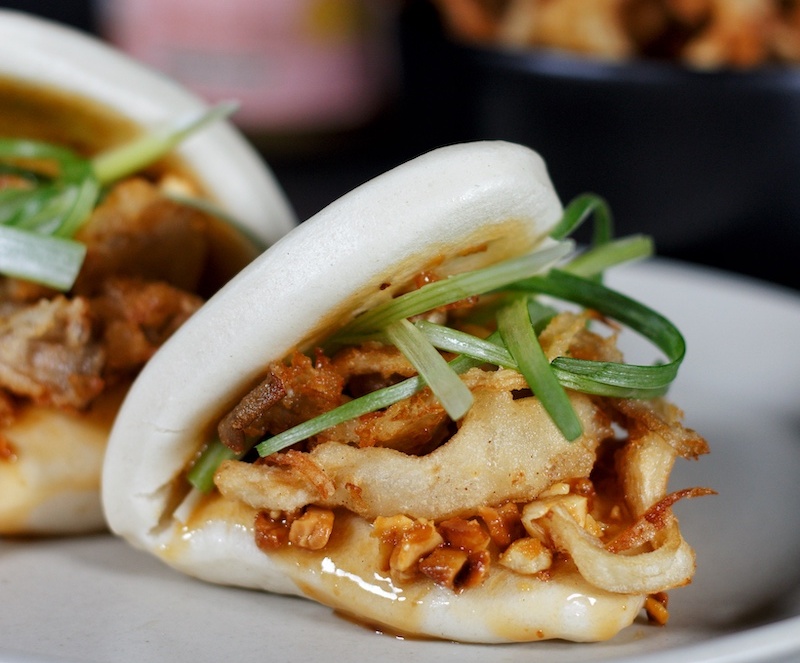 No Eggs or Ham
9 Smokey Caramel Mushroom Tempura Bao by No Eggs or Ham
The unspoken rule of bao: make more than you think you'll need. These pillowy Chinese handholds are irresistible in themselves—add a multi-component filling of crispy mushrooms, sweet miso caramel sauce, and chili "fish" sauce-coated toasted peanuts, and you'll likely lose count of how many you've eaten.
Get the recipe here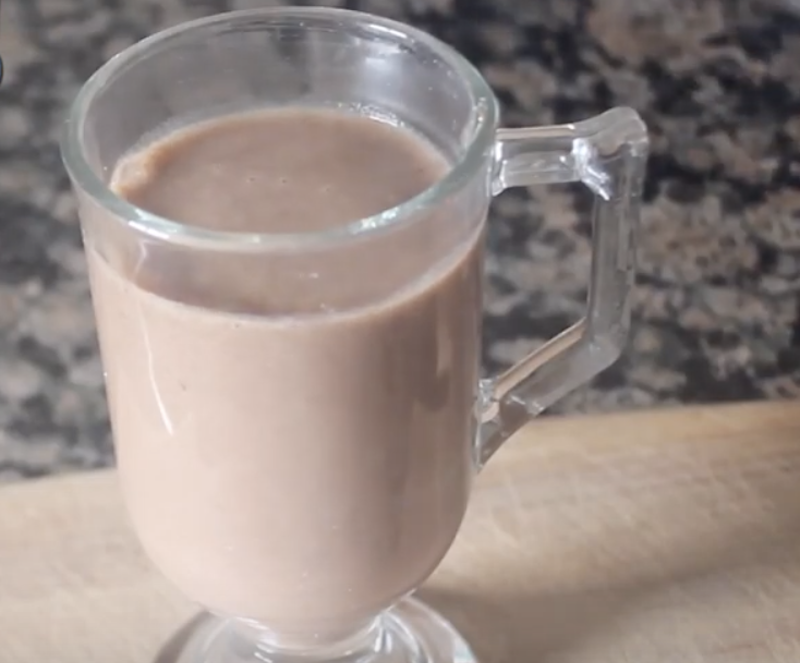 Dora's Table

10 Champurrado by Dora's Table
Even the most luxurious hot chocolate pales in comparison to this traditional Mexican beverage. The chocolaty drink is thickened with masa, and instead of producing a grainy texture, the corn flour somehow dissolves into a decadently smooth consistency. True champurrado is flavored with cinnamon sticks, a Mexican chocolate disc (such as Ibarra or Abuelita brands), and piloncillo—which is similar to brown sugar. Take the time to track down these ingredients; it's a holiday, after all.
Get the recipe here
For more globally inspired vegan recipes, read: