Terry Crews is a former football player, actor, and America's Got Talent host, and now, he's turned his hand to production. Together with co-founders Matthew O'Rourke and Paul Sutton, the multi-hyphenate recently launched Super Serious, a creative studio that will help to produce for TV, movies, and commercials. It has already released an advert for its first-ever client, Impossible Foods.
The plant-based meat brand teamed up with Super Serious to release two new advertising campaigns. The first, called Making Meat History, is a musical exploration of the history of meat (it debuted in the commercial break of the Tony Awards, naturally). It looks at how different groups from the past—including the Aztecs and the Egyptians—ate animal products. In the present day, it introduces a new animal: "the plant."
Impossible Foods' burgers are made with a mix of soy protein, coconut oil, and sunflower oil, plus the not-so-secret ingredient: heme. The latter, according to the brand, is what makes animal meat taste like meat.
Super Serious has also created The Summer of Impossible campaign for the California-based brand, which is a series of short vignettes "featuring quippy dialogues," with an "inclusive and accessible" tone, reports the press release. This is because Impossible Foods is trying to capture the attention of flexitarians, or non-vegans who are trying to introduce more plant-based products into their diets. According to one CBS News poll from 2021, around one-third of Americans are eating fewer meat products now than a few years ago.
"We need to welcome consumers into the plant-based space and give them a reason to choose Impossible," Leslie Sims, Impossible Foods' Chief Marketing & Creative Officer, said in a statement.
"These campaigns are lighthearted and approachable by design to make the choice between our products and animal meat feel less intimidating. We want consumers to know they don't have to give up the meat they love. Impossible products are meat–just made from plants–so they're still delicious and have a ton of other benefits," Sims said.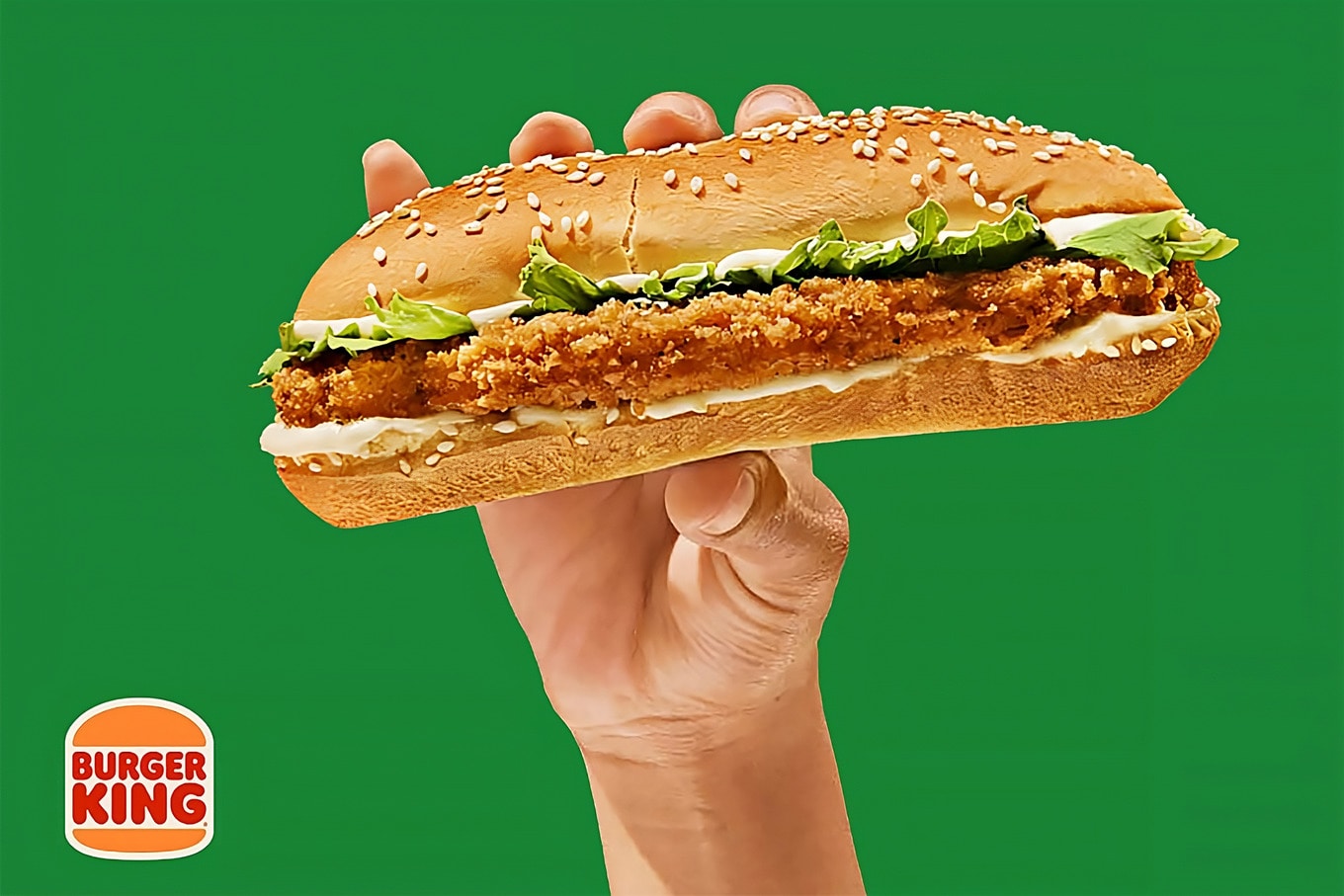 Burger King
Celebrity-backed Impossible Foods
According to Crews, his love for television drew him to the advertising world and inspired him to create commercials with Super Serious. "I grew up in the heyday of TV, and to me, things like 'where's the beef,' 'I can't believe I ate the whole thing,' and 'time to make the donuts' are just as powerful as the first time I saw Star Wars or watched Sanford & Son," he told Adweek. "I don't separate them in my head."
The studio chose Impossible Foods as its first client due to a genuine "affinity for Impossible's purpose and products" from Crews and his co-founders, notes the press release.
The former football star is far from the first A-lister to support Impossible Foods. In 2019, a number of celebrities, including Trevor Noah, Katy Perry, Jaden Smith, Ruby Rose, and Serena Williams, participated in a $300 million funding round for the brand.
"We have cracked the molecular code for meat and built an industry-leading intellectual property portfolio and brand," David Lee, Impossible Foods' Chief Financial Officer, said at the time. "Our global financial partners are supporting a technology powerhouse that will transform the global food system."
Impossible Foods' plant-based products are available in grocery stores and restaurants all over the US, and you can even find them in Burger King locations nationwide. In 2019, the fast-food chain teamed up with the brand to launch the Impossible Whopper. And last year, the duo debuted the new Original Chik'n Sandwich with an Impossible Foods vegan chicken patty.
"Our mission is to completely replace the use of animals as a food technology by 2035. We're dead serious about it and we believe it's doable," said Impossible Foods CEO Pat Brown, in 2021. "It's game over for the incumbent [meat] industry—they just don't realize it yet."
For more on Impossible Foods, read: