Atlanta's booming vegan scene gave rise to the Slutty Vegan empire. Despite the advent of the city's first vegan pizzeria, taqueria, and more in recent years, a void for an all-vegan creamery remains—but not for long.
The Creamy Spot is poised to become Atlanta's first plant-based creamery when its doors open on March 25. Founded by local entrepreneur Wendy Golding, The Creamy Spot will be located in the city's West End and will operate as a classic, nostalgia-inducing pick-up window.
Patrons can expect a variety of dairy-free frozen desserts. Vegan soft-serve, ice cream sandwiches, and pints in rotating seasonal flavors such as cookie dough (aptly named Dough Boy); orange creamsicle (Dreamy); peach cobbler (ATLien); and butter pecan (Pecan Tan). In the future, The Creamy Spot will also offer milkshakes and ever-trendy rolled ice cream.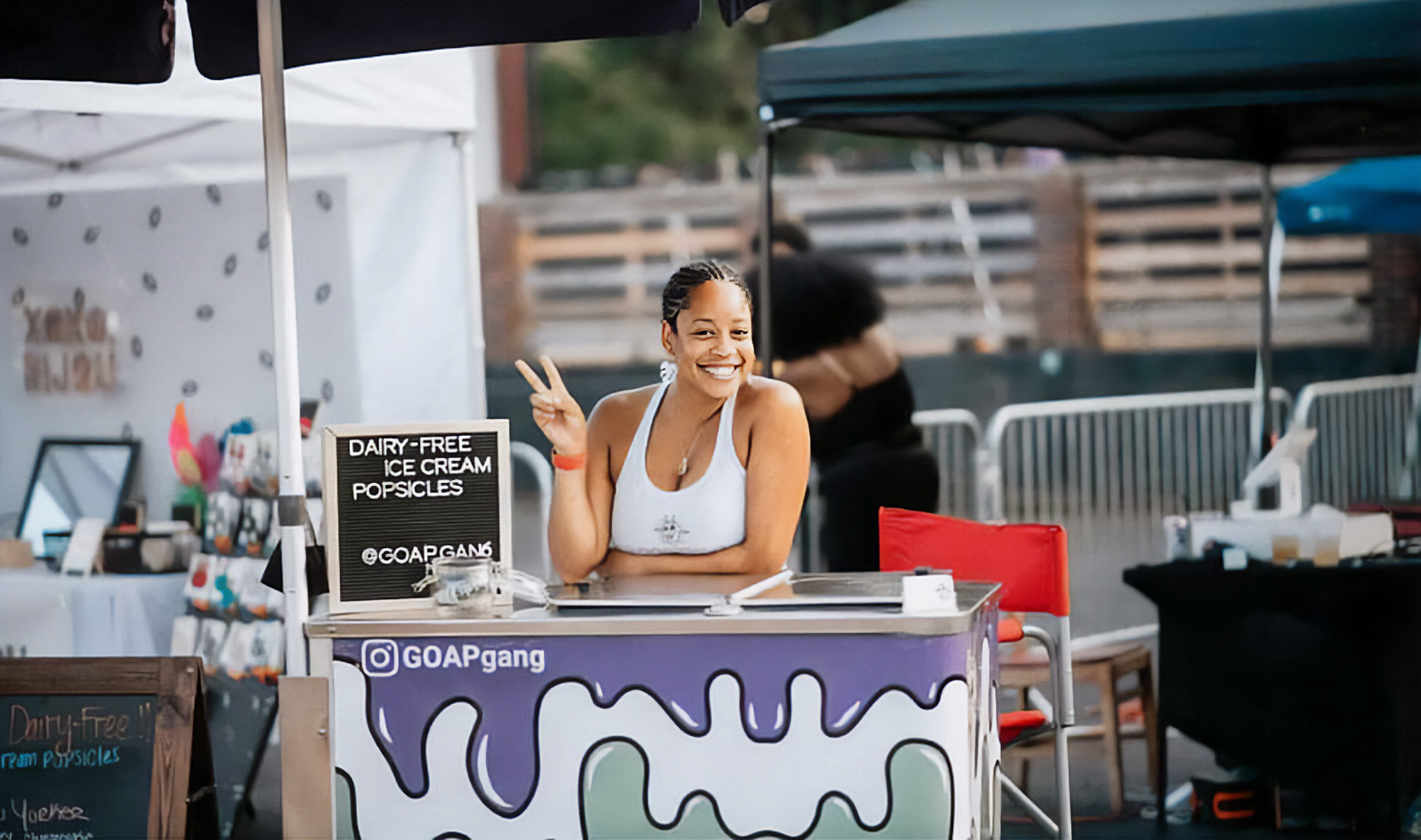 Wendy Golding
"The Creamy Spot will be a location for folks to bring their friends and family to [so they can] enjoy a nice summer day at the picnic tables with their favorite sweet treats," Golding tells VegNews. "It will foster community and remind us of simpler times. Our goals are to make everyone's creamy dreams come true."
Atlanta's vegan popsicle cart
Already, Golding is making Atlantans' dreams come true via her vegan popsicle business. While visiting family in Florida, Golding and her then 11-year-old-nephew Khalil dreamed up the concept for Greatest of All Pops (GOAP) after the entrepreneur reflected on the lack of exciting vegan ice cream options available to her in Atlanta. Thus, in October 2020, GOAP was born.
With Golding hard at work crafting one-of-a-kind popsicle flavors, Khalil fell into the role of official taste tester. "Khalil and I were so excited to jump into this venture together," Golding says. "He was everything from our taste tester to the brains behind the company name—he's been along for each step of the journey."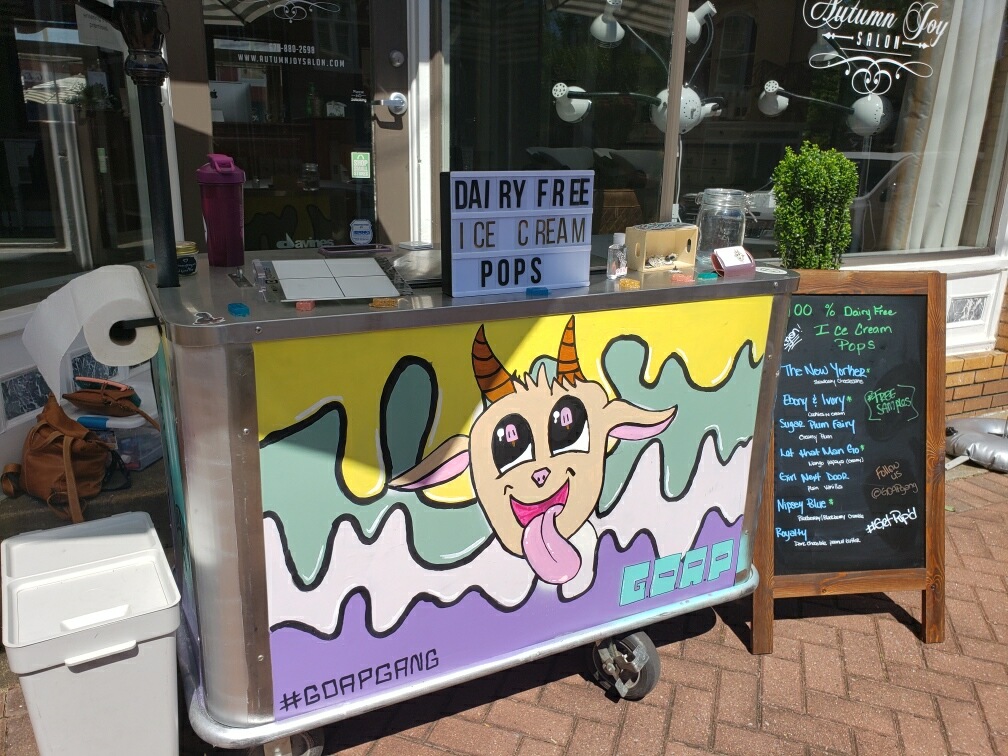 Wendy Golding
At the GOAP carts, Golding offers popsicles in unique, nostalgic flavors such as apple pie, strawberry cheesecake, blueberry tart crumble, and chocolate-dipped banana cream.
Today, Khalil has taken a slight step back from the businesses to focus on navigating adolescence and further strengthening his soccer skills. However, Golding shares, Khalil is still involved in the business and now primarily helps name Golding's unique flavor creations. "He has blossomed into a star soccer player and has very little time to hang out with his not-so-cool Auntie anymore," Golding jokes. "However, he is always supportive of all the exciting new opportunities, grabs a scoop whenever he's in town, and enjoys watching our [business] take flight. Now, his role has shifted from being the taste tester to the creative brain that helps us come up with our clever product names."
GOAP's four popsicle carts are momentarily out of commission while Golding focuses her efforts on The Creamy Spot's upcoming grand opening. Last month, the entrepreneur launched a crowdfunding campaign via GoFundMe to raise money for more efficient, commercial machinery to better serve her customer base.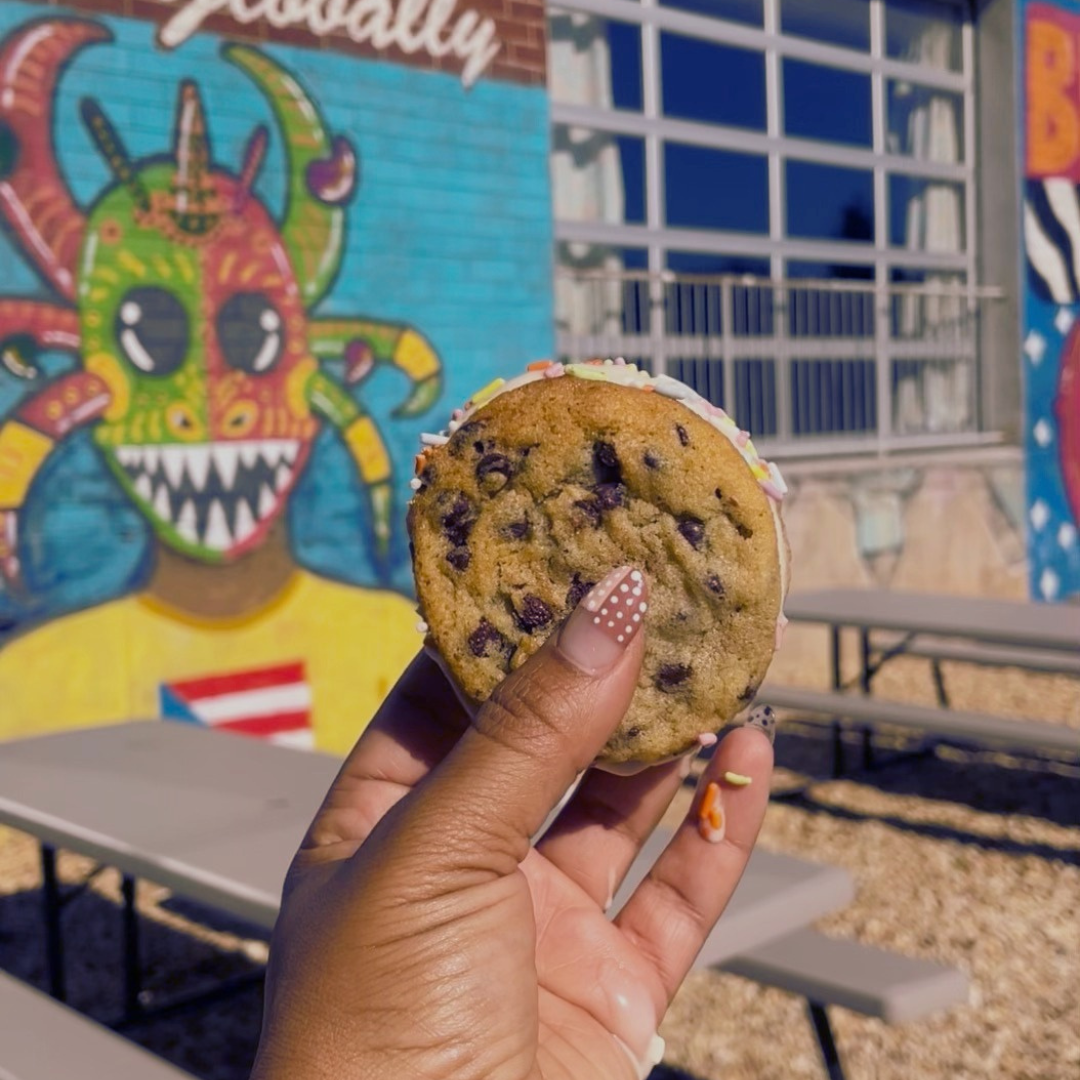 Wendy Golding
"Once the Creamy Spot is open, GOAP will still roll up to local farmers' markets and events all over the city," the entrepreneur says. "Our, now four, [popsicle] carts will still be stocked with popsicles and available for any event."
By the community, for the community
Vegan herself, Golding has built a reputation for being a community-minded entrepreneur. When it comes to popsicle and ice cream flavors at both GOAP and The Creamy Spot, Golding takes extra care when sourcing her ingredients, working exclusively with local, Black- and minority-owned farms. This allows Golding to contribute to the local economy while supporting and uplifting her community.
"At our core, the company has adopted my personal guiding principle of being the change we seek," Golding says. "We are by the community, for the community. We are the community. I honestly cannot formulate words to express how grateful we are for our community. Complete strangers coming together to help you actualize a dream to do good in that very community is mind-blowing."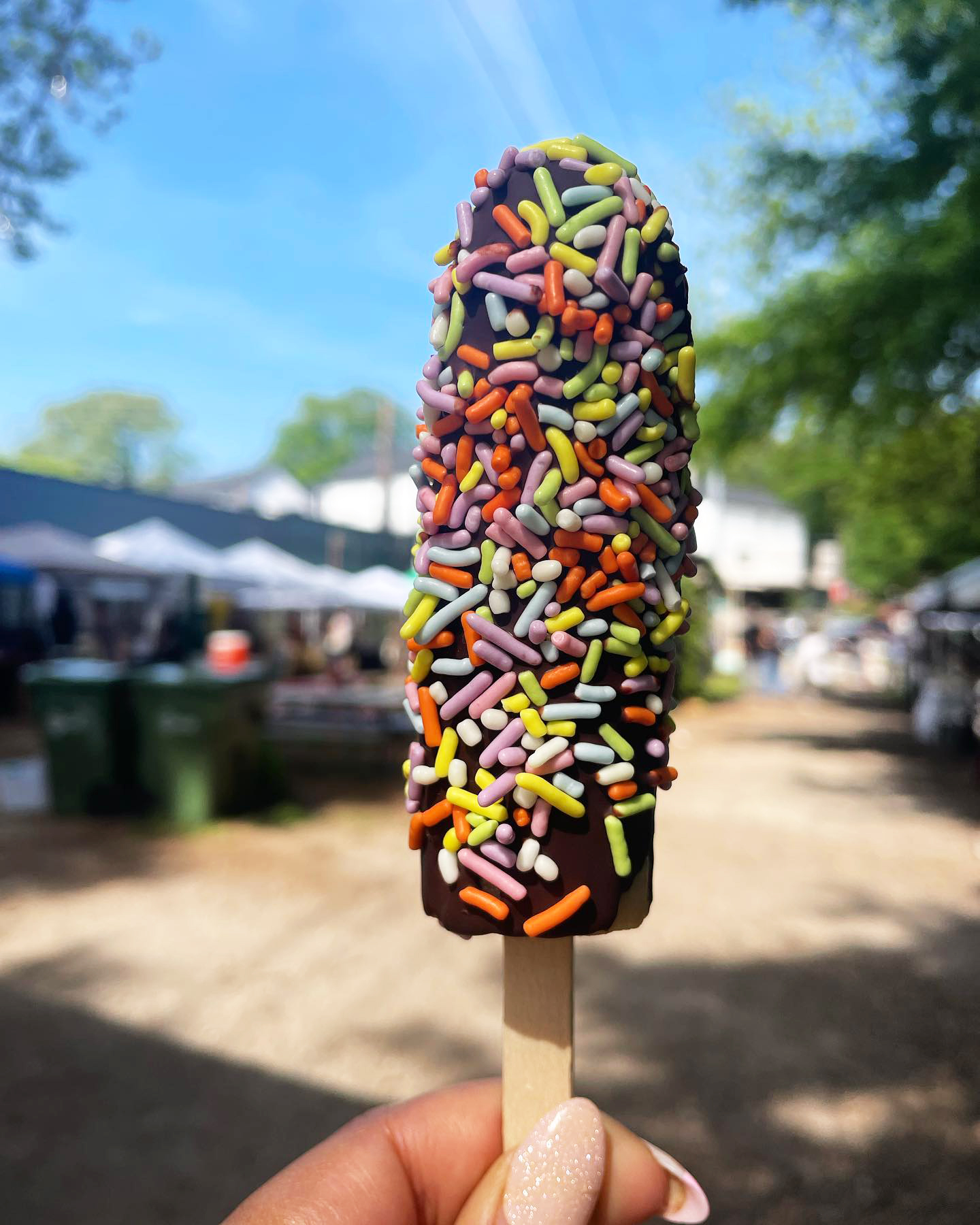 Wendy Golding
Where does Golding hope to take her business ventures next? As part of her mission to bring more plant-based, dairy-free options to her community, Golding has her eyes set on elementary schools where her vegan ice cream options can serve as an alternative to dairy-laden frozen desserts that, for so many Black and people of color, often lead to stomach aches and digestive troubles.
Additionally, the entrepreneur dreams of starting a community center where families and children can have access to better-for-you plant-based treats while enjoying green spaces. "We would love to have our very own community center. The dream is a huge warehouse with outdoor green space," Golding shares. "We would love to have a community garden and a place for the neighborhood folks to come and hang out—a safe haven where kids could come to relax and grab a sweet treat."
For the latest vegan news, read: