When it comes to chocolate, America's favorite variety is milk. It's unsurprising; milk chocolate is creamy, it's melt-in-the-mouth, and, let's be honest, it's pretty addictive. But it doesn't need to be made with cow's milk. The dairy-free milk chocolate market is growing, and in Europe, one of the most popular leaders of the industry pack is Vego. But is it possible to get hold of this cult-favorite candy brand in the US? Spoiler alert: yes. Here's what you need to know.
What is Vego?
Vego vegan chocolate was first developed in Berlin, Germany at a vegan fast-food restaurant called Vego Foodworld. Founded by Jan Niklas Schmidt, the first bar from the brand—the original Vego Whole Hazelnut Chocolate Bar—aimed to fill a gap in the market for a creamy, milky, nutty chocolate bar without dairy. And it was, without a doubt, a big success.
Today, Vego Foodworld is closed, but Vego, the chocolate brand, has multiple vegan products, all of which are Fair Trade Certified. It has become one of the most sought-after brands in Europe's dairy-free candy market, and it has even won multiple awards for its vegan chocolate. These include the 2019 Viva! Award for Excellence & Innovation in the Best Vegan Confectionary Product category.
Why is Vego so popular?
It's hard to overstate how beloved Vego is across Europe's dairy-free population. Now, the vegan chocolate category is expanding (the global market is set to hit a value of $2 billion by 2032, according to Allied Market Research), but Vego was among the first to give plant-based consumers that nostalgic, addictive taste of creamy, nutty, milky chocolate, and it remains hard to beat on taste and texture (you have to try it to believe it).
It's the quality of the product that has helped Vego dominate the vegan chocolate market in Europe, but there's also no doubt that its growth has also been helped by its birthplace, Berlin.
The German capital is considered a hub for vegan food and activism. In fact, it competes with London for the unofficial title of "Vegan Capital of Europe." Further proof of that fact is that, when you enter Berlin into vegan-friendly restaurant finder Happy Cow, it comes up with 1,000 results.
Germany, in general, is also embracing vegan food options. Despite the country's meaty reputation, research published earlier this year found that half of German consumers are now flexitarian, and the vegan population sits at around 1.5 million. In April, further research found that dairy consumption in the country had hit a low point, leaving the market open for alternative dairy products to surge in popularity. In fact, in August, another study suggested that Germany has the highest market potential in Europe for plant-based dairy products.
Is Vego available in the US?
In 2020, to the delight of American vegan chocolate lovers, Vego's iconic chocolate made the leap across the Atlantic to the US. Frederick Export was the first exclusive importer of the brand's chocolate products. "What other chocolate bar has people lugging entire suitcases full-back from Europe? There is really no substitute and the demand and taste prove it," the company's director of US sales told VegNews back in 2020.
Now, according to the Vego website, the brand's chocolate products are available in more than 500 stores in the US, including Natural Grocers, Lazy Acres Natural Market, Lassens, and Mother's Market. It notes that every month, around 100 additional stores are added to its supplier list.
Your guide to Vego's vegan chocolate bars
Anyone who loves creamy, nutty chocolate is sure to enjoy Vego's candy. If that sounds like you, you can find more on the brand's products below.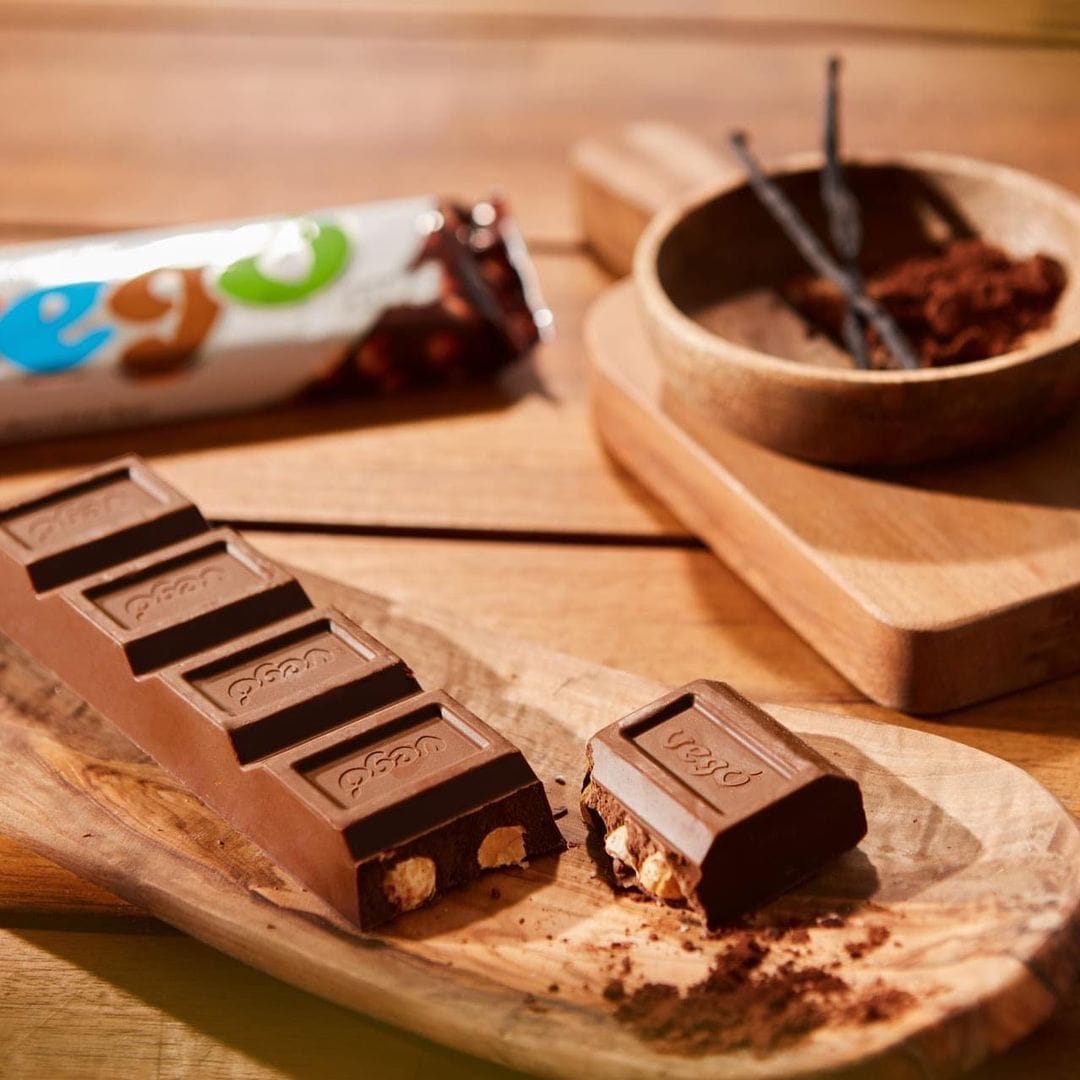 Vego
1 Vego Whole Hazelnut Chocolate Bar
The original Vego bar features chunky, creamy chocolate with whole hazelnut pieces. In one taste test, one reviewer for BBC Good Food wrote of this bar: "Before we began our vegan chocolate taste test, never did we imagine we'd find one that tasted, not only as good as traditional chocolate but one we'd actually prefer to a milk chocolate bar. We went back for seconds (and thirds) of this deliciously 'creamy' bar filled with whole hazelnuts."
Find it here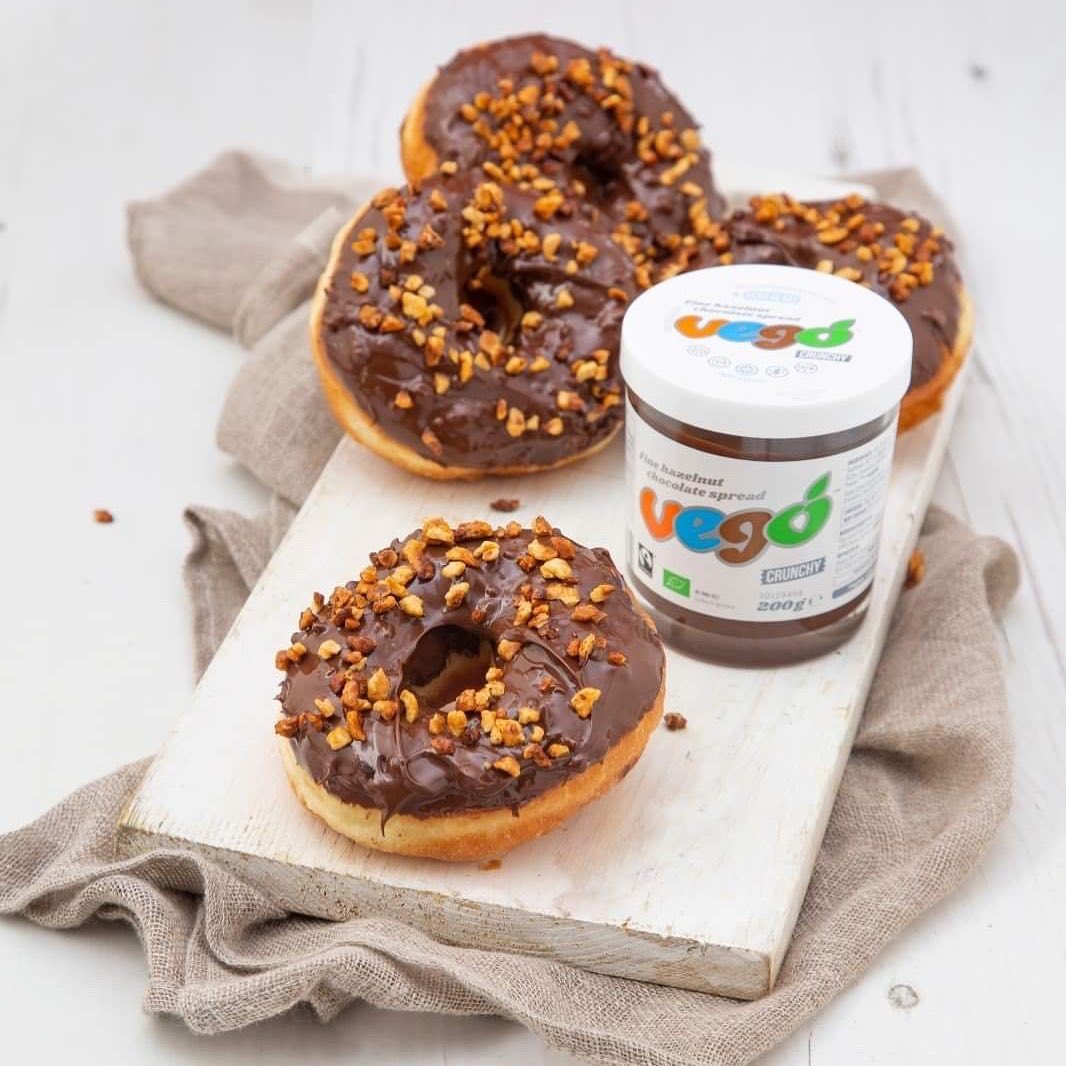 Vego
2 Vego Spread
Nutella fans, hear us out. There is a vegan spread that can give you that same creamy, nutty, deliciously indulgent experience without the animal ingredients (yep, there's some sneaky skimmed milk powder in the Nutella recipe), and it's this one from Vego. It's delicious on toast, donuts, pancakes, waffles … the list goes on.
Find it here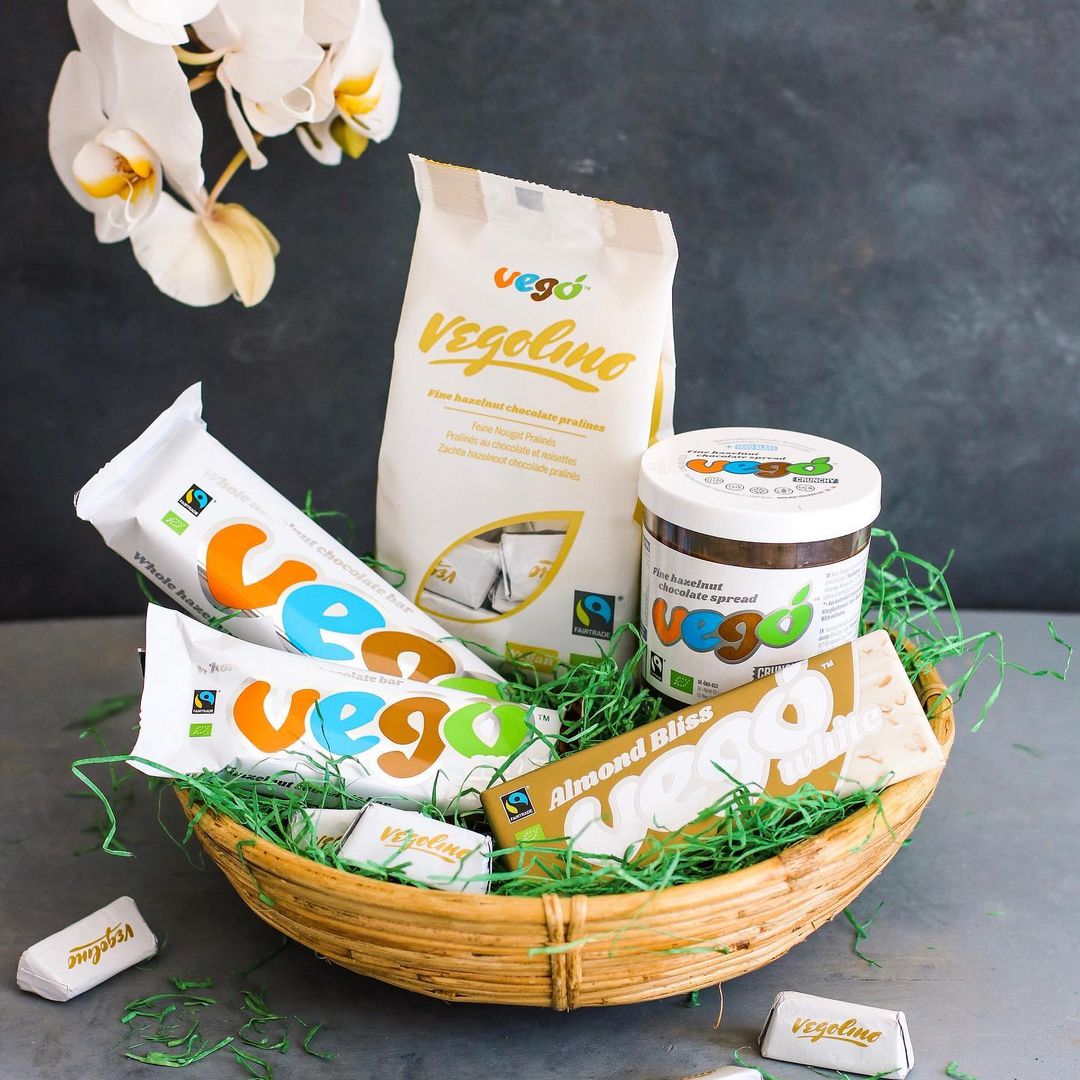 Vego
3 Vegolino
Is there anything more indulgent than praline? These melt-in-your-mouth Vegolino Praline chocolates will leave you wanting more with every bite. They're a great holiday or birthday gift for the vegan in your life, or you could just keep them all to yourself. We're not judging.
find it here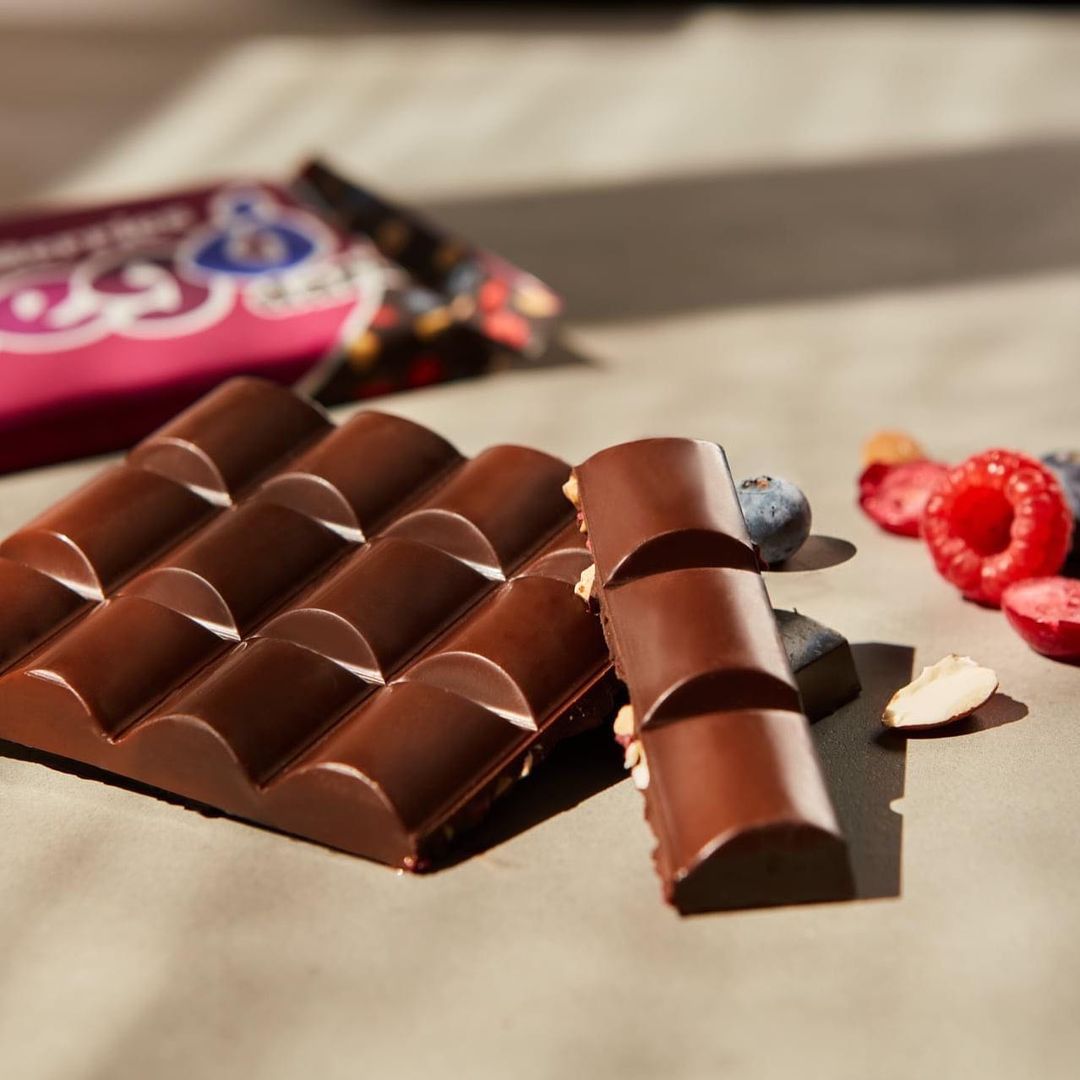 Vego
4 Vego Dark Nuts & Berries Chocolate Bar
If you're not a milk chocolate person, Vego has something for you, too. This dark chocolate option from the brand still has a hint of hazelnut, thanks to the addition of creamy hazelnut paste, but this is balanced out beautifully with the sweet raspberry and cranberry pieces in the recipe. It's another one you won't one to share.
find it here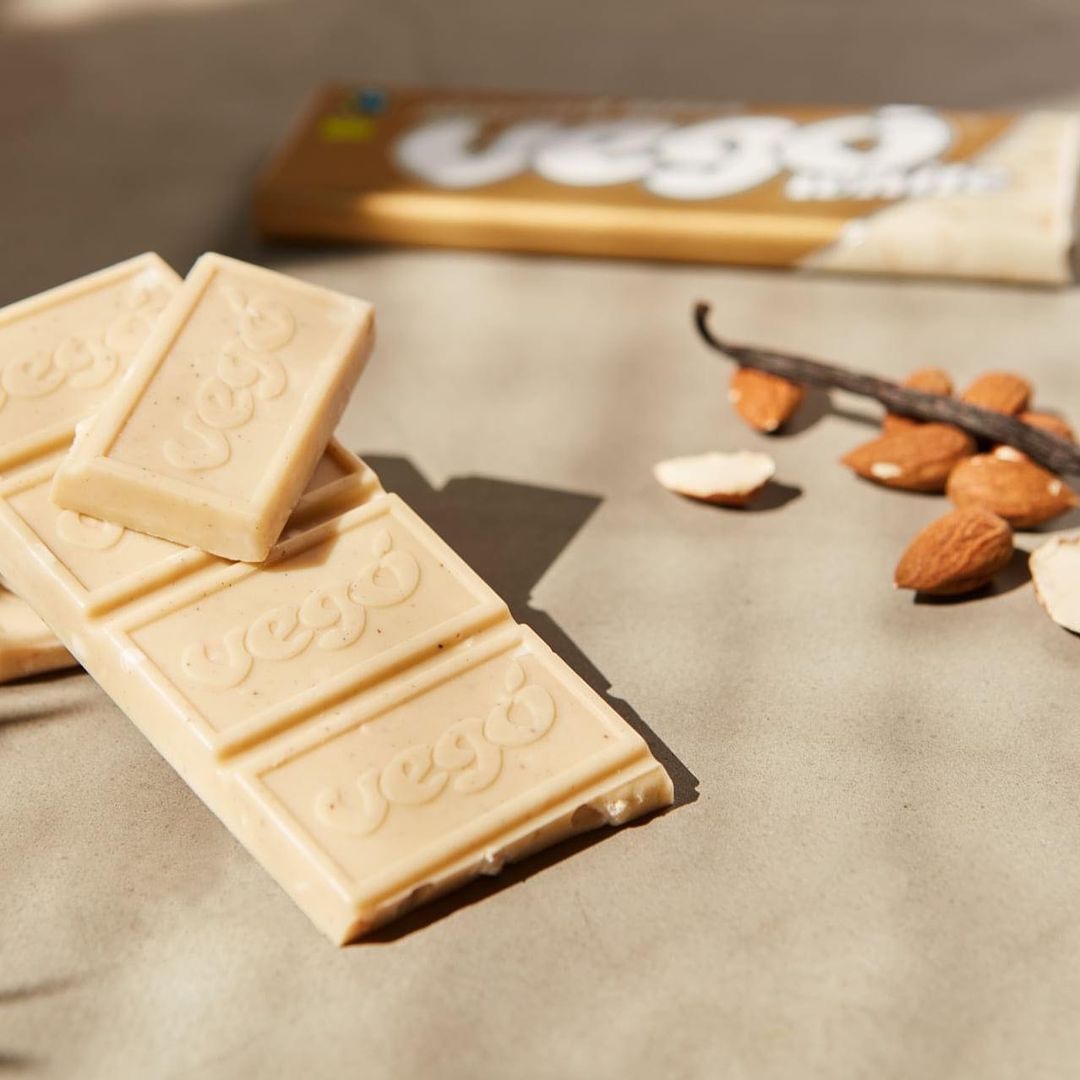 Vego
5 Vego Almond Bliss White Chocolate Bar
White chocolate is not exclusively for those who eat animal products. Increasingly, more vegan options are hitting the market in this category, and this Almond Bliss bar from Vego is among the best in the bunch. It features creamy almond paste, cocoa butter, and crunchy roasted almond bits, too.
find it here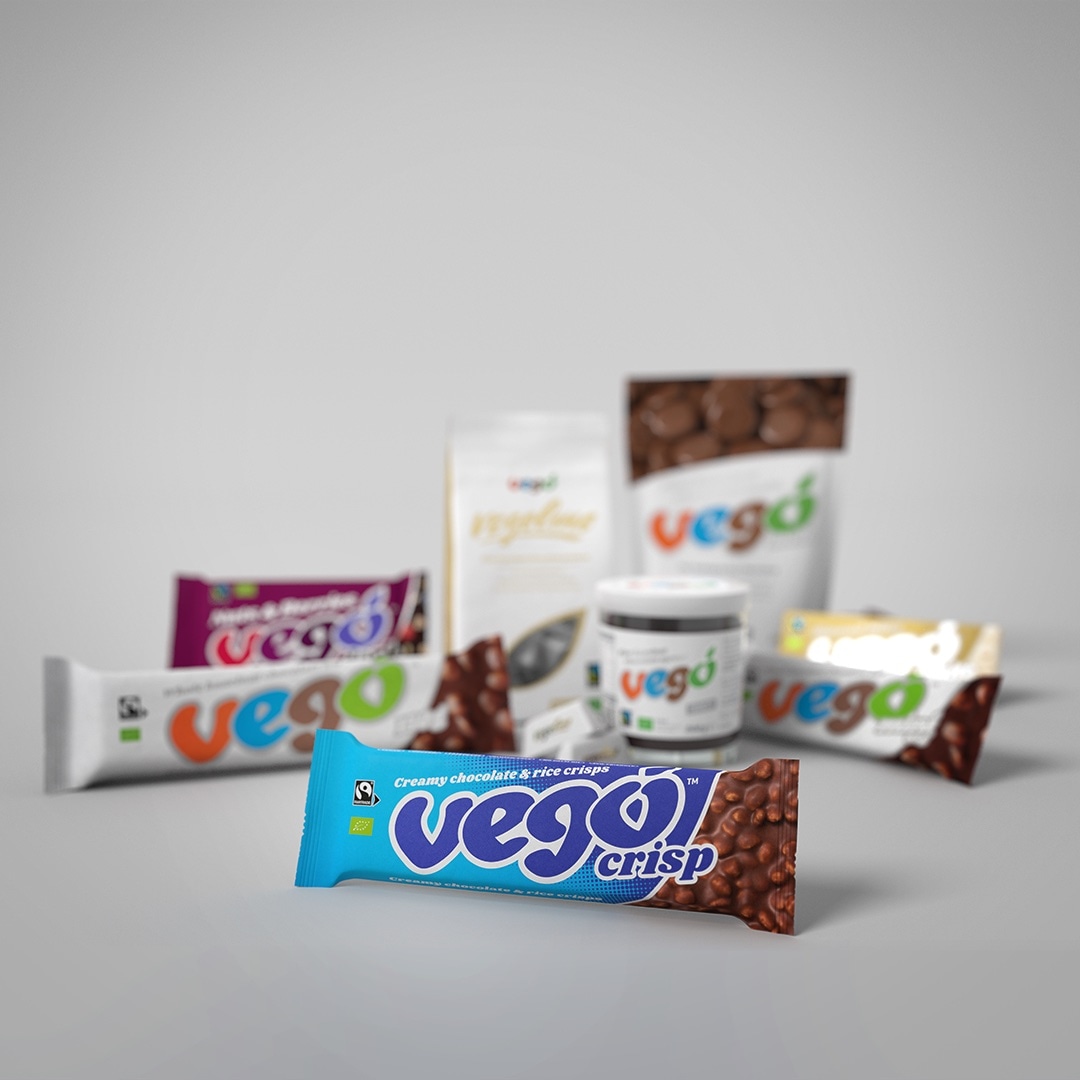 Vego
6 Vego Rice Crisp
The newest offering from Vego, the Rice Crisp bar is made with its signature hazelnut vegan chocolate and features roasted rice crisp pieces for that addictive crunchy mouthfeel. It's kind of reminiscent of a Nestle Crunch bar, so if that was your childhood favorite, you need to get your hands on Vego's version.
find it here
For more on vegan candy, read:
Here at VegNews, we live and breathe the vegan lifestyle, and only recommend products we feel make our lives amazing. Occasionally, articles may include shopping links where we might earn a small commission. In no way does this effect the editorial integrity of VegNews.