If you or your child are in school, there are a few things you can do to get set up for the day. A good night's rest is important, of course, and so is a satisfying, nutritious breakfast. But when you're preparing for the day ahead, arguably, the last thing on your mind is spending ages in the kitchen cooking up something elaborate. With these easy vegan breakfast ideas, you can make sure everyone is fueling their body with something delicious, without sacrificing precious snooze, shower, or hairbrush time.
Why is it important to eat breakfast before school?
Most people can benefit from eating a healthy breakfast, but research suggests that students in particular seem to perform better academically when they've had a morning meal.

In March 2023, for example, one study, commissioned by British bread brand Warburtons and healthy breakfast nonprofit Magic Breakfast, evaluated 500 educators and found that 72 percent noticed a significant difference between students who eat breakfast and students who don't. Those who don't have breakfast seem to be more easily distracted, they said, and give up on tasks quickly.

If you're in a position to make breakfast before school (or meal prep at the beginning of the week!), we've gathered these 10 simple, vegan ideas to help you keep breakfast fun, tasty, and most importantly, nourishing.

10 easy vegan breakfasts to make before school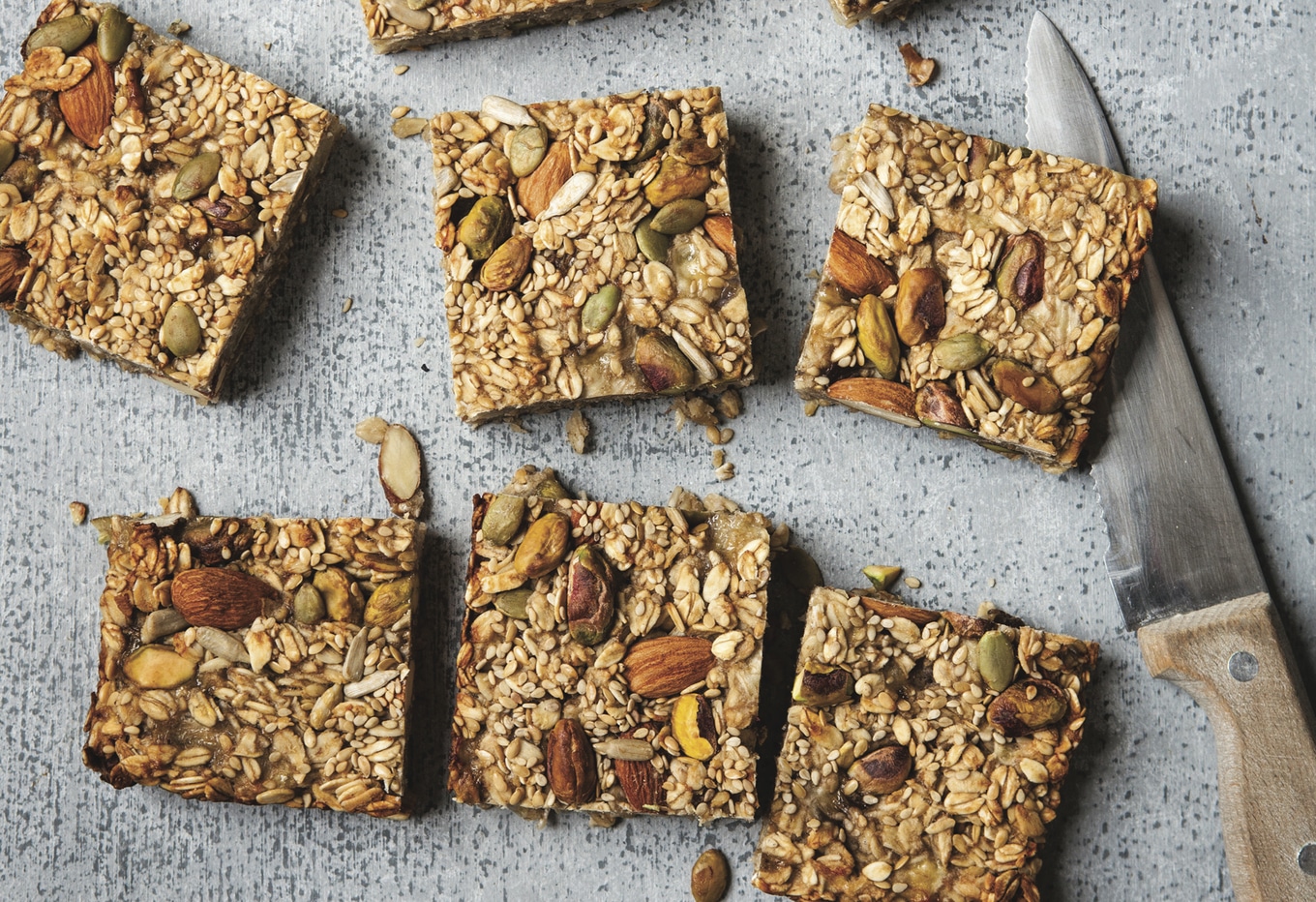 So Vegan
1 Banana Flapjack Bars
These tasty flapjack bars can be made during the weekend and then packed away for the week ahead. They're made with the dynamite combination of oats, nuts, seeds, and bananas, which means they provide slow-release energy all the way until lunch.
Get the recipe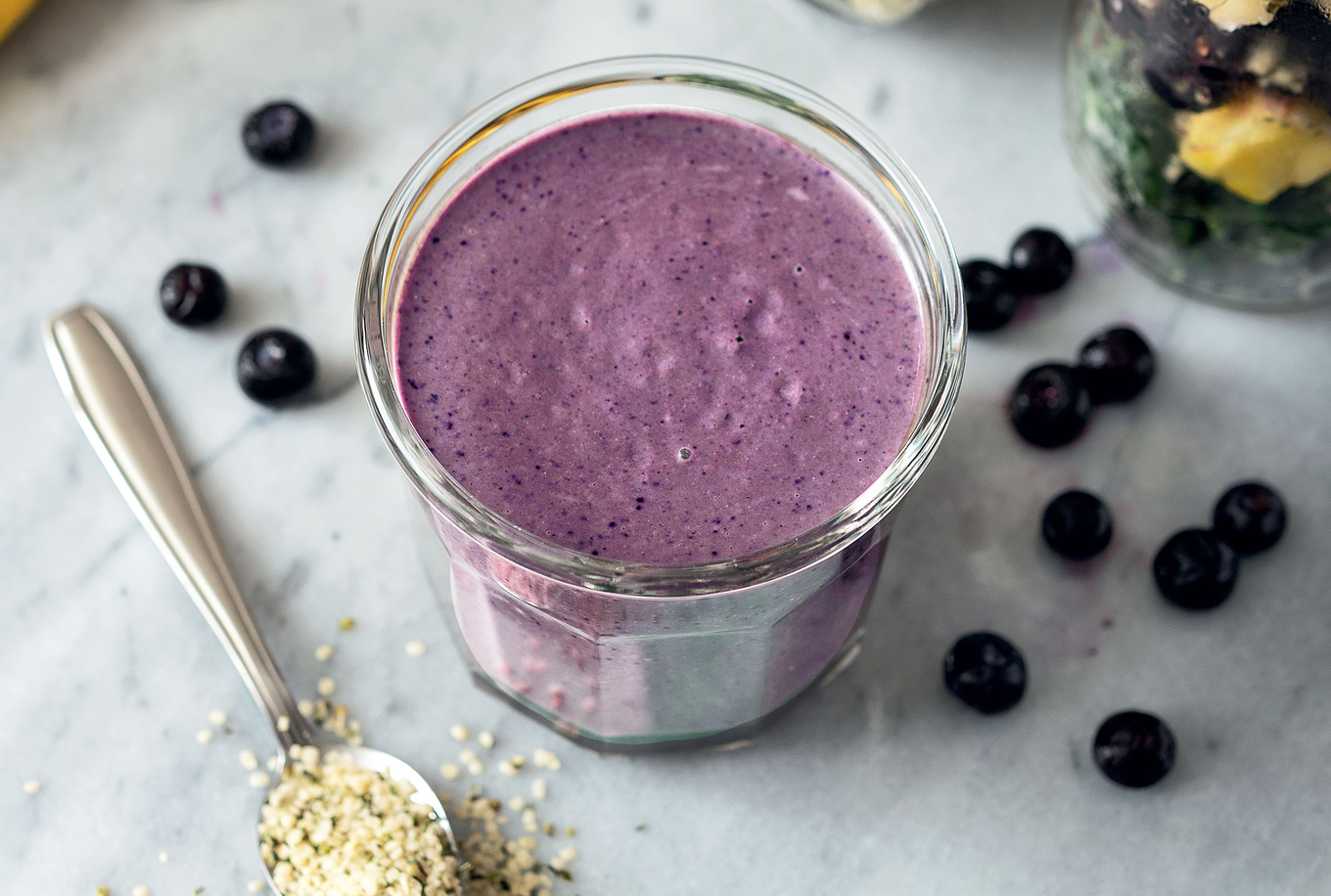 Jackie Sobon
2 Tropical Blueberry Smoothie
Not everyone likes to eat in the morning, and that's ok. You can still get your morning nutrients in with a smoothie. This recipe—packed with blueberries, spinach, pineapple, and bananas—can be blitzed up first thing or prepared in advance and frozen to save time.
Get the recipe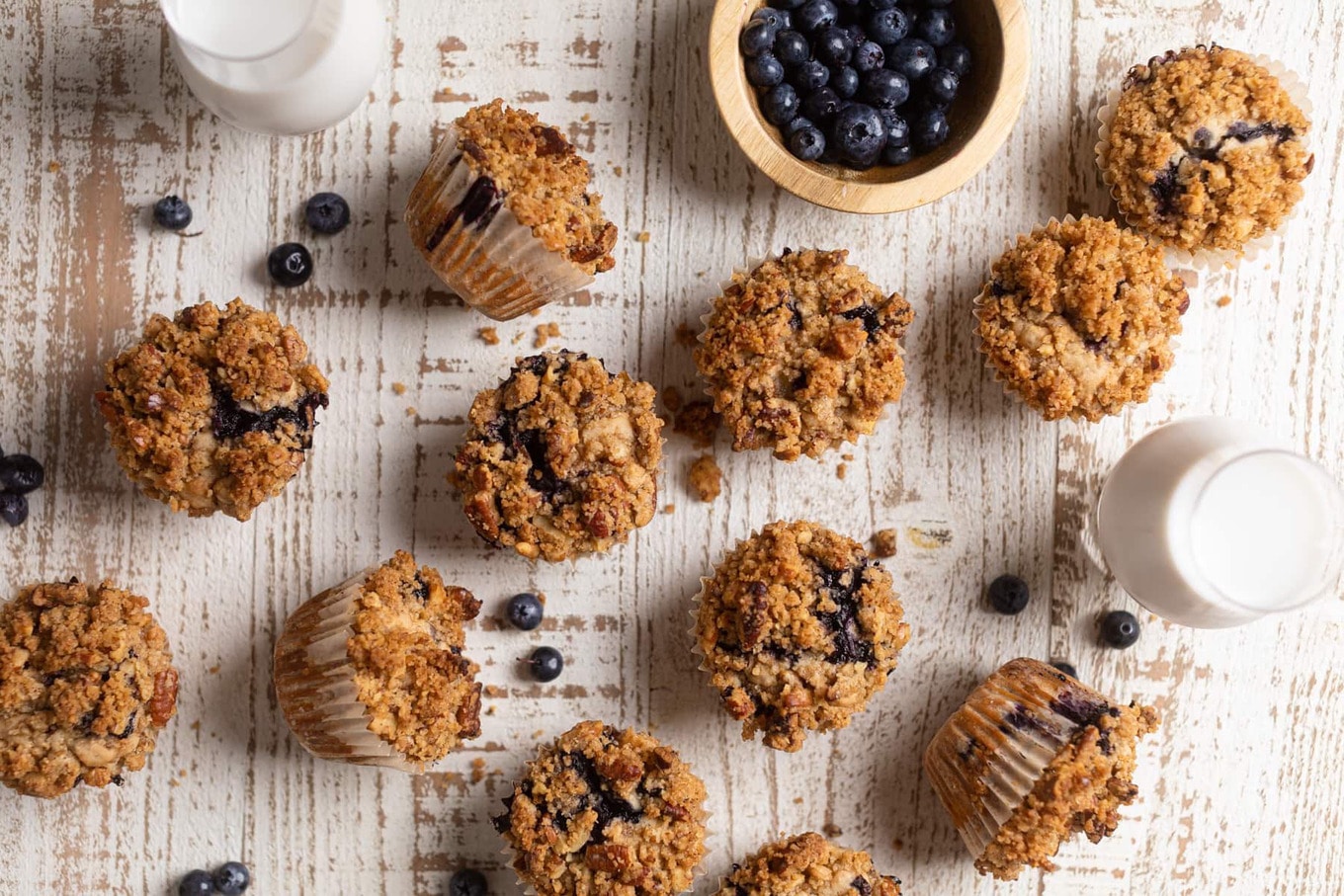 Shanika Graham-White
3 Banana Blueberry Pecan Crumble Muffins
This recipe involves baking ahead of time, but doing so means that throughout the week, you'll be able to grab a quick, easy breakfast without having to lift a finger. Made with banana, blueberries, and cinnamon, and topped with pecans, these muffins are as tasty as they are nutritious. Get the recipe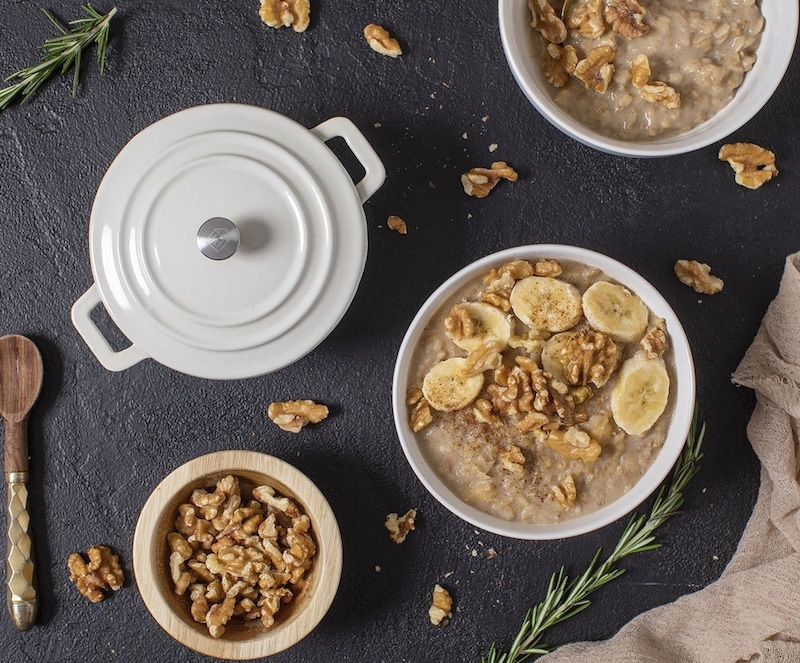 Shanika Graham-White
4 Jamaican-Inspired Banana Oatmeal Porridge
Oatmeal porridge is a standard, go-to breakfast meal for a lot of people. But if you're bored of the same old, same old, why not try mixing in some sweet bananas, ground nutmeg, and cinnamon for extra flavor? Take it one step further with some stewed berries or coconut cream if you have the time.
Get the recipe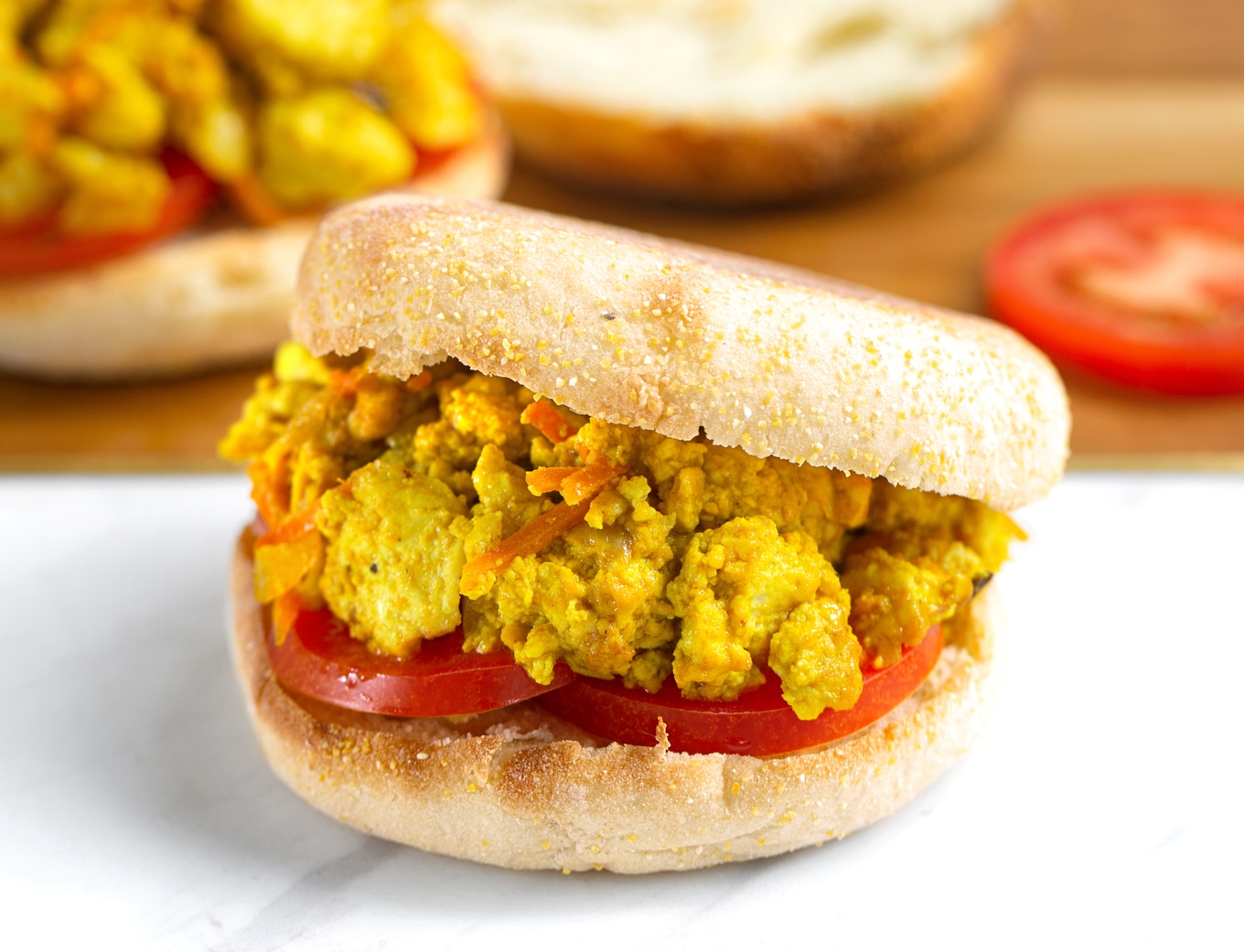 Hannah Kaminsky
5 Breakfast Scramble Sandwiches
If you've got a little bit of extra time in the morning, these breakfast scramble sandwiches are a guaranteed crowd-pleaser, especially when they involve warm, toasted, buttery English muffins. If you love the taste of egg, don't skip out on the kala namak (black salt).
Get the recipe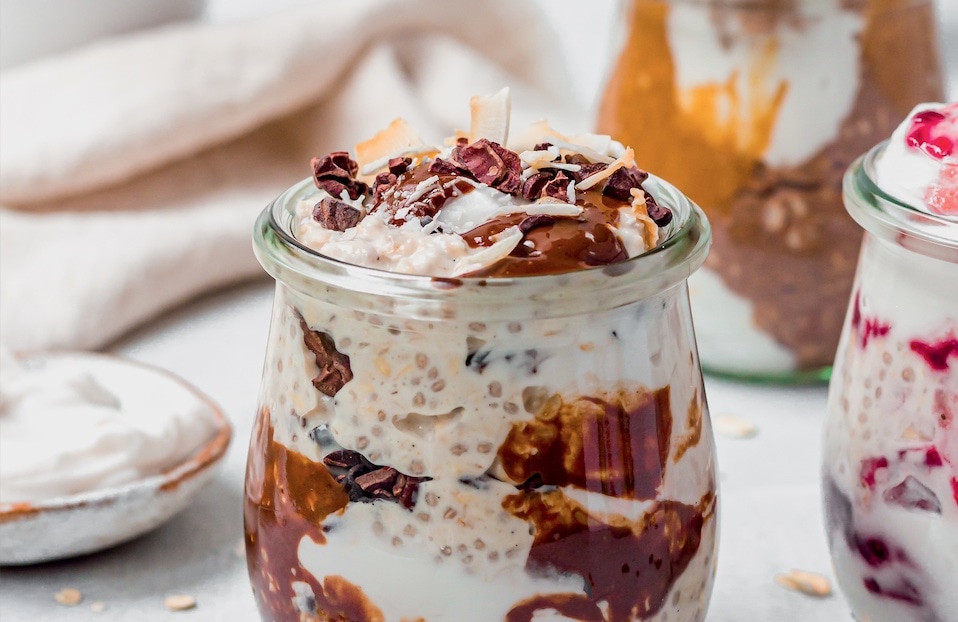 Amy Lanza
6 Mocha Caramel Overnights Oats
These overnight oats are a creamy, indulgent breakfast treat, but they're also a brilliant timesaver, because they involve very little effort in the morning, bar the extra toppings. Whip them up the night before, pop them in the fridge, and your future self will thank you profusely.
Get the recipe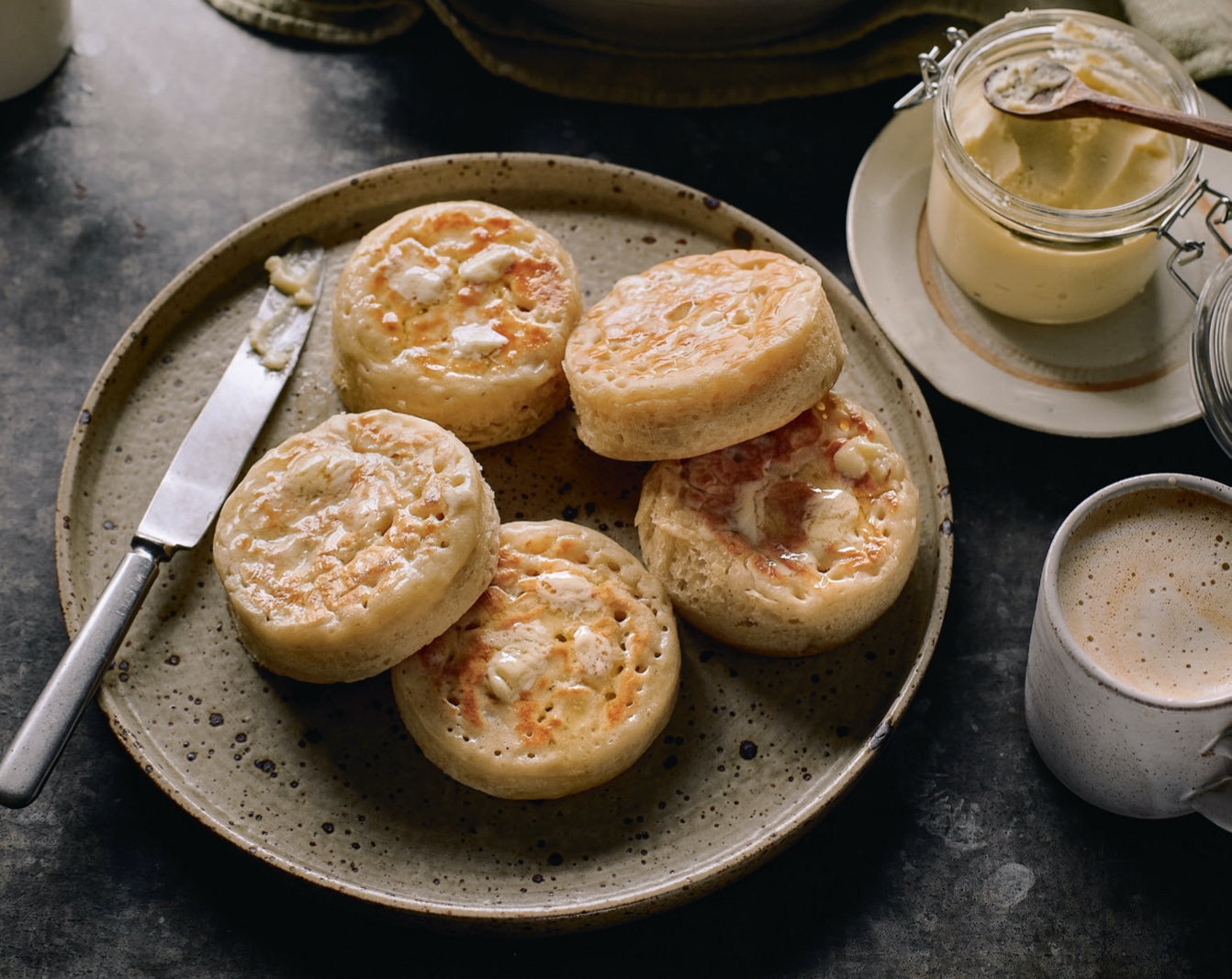 Andrew Burton
7 Buttery Vegan Crumpets
Start the day like the Brits by filling up your stomach with these spongey, satisfying crumpets. Make a batch at the beginning of the week, and then enjoy them warm every weekday morning with plenty of vegan butter (that part is non-negotiable).
Get the recipe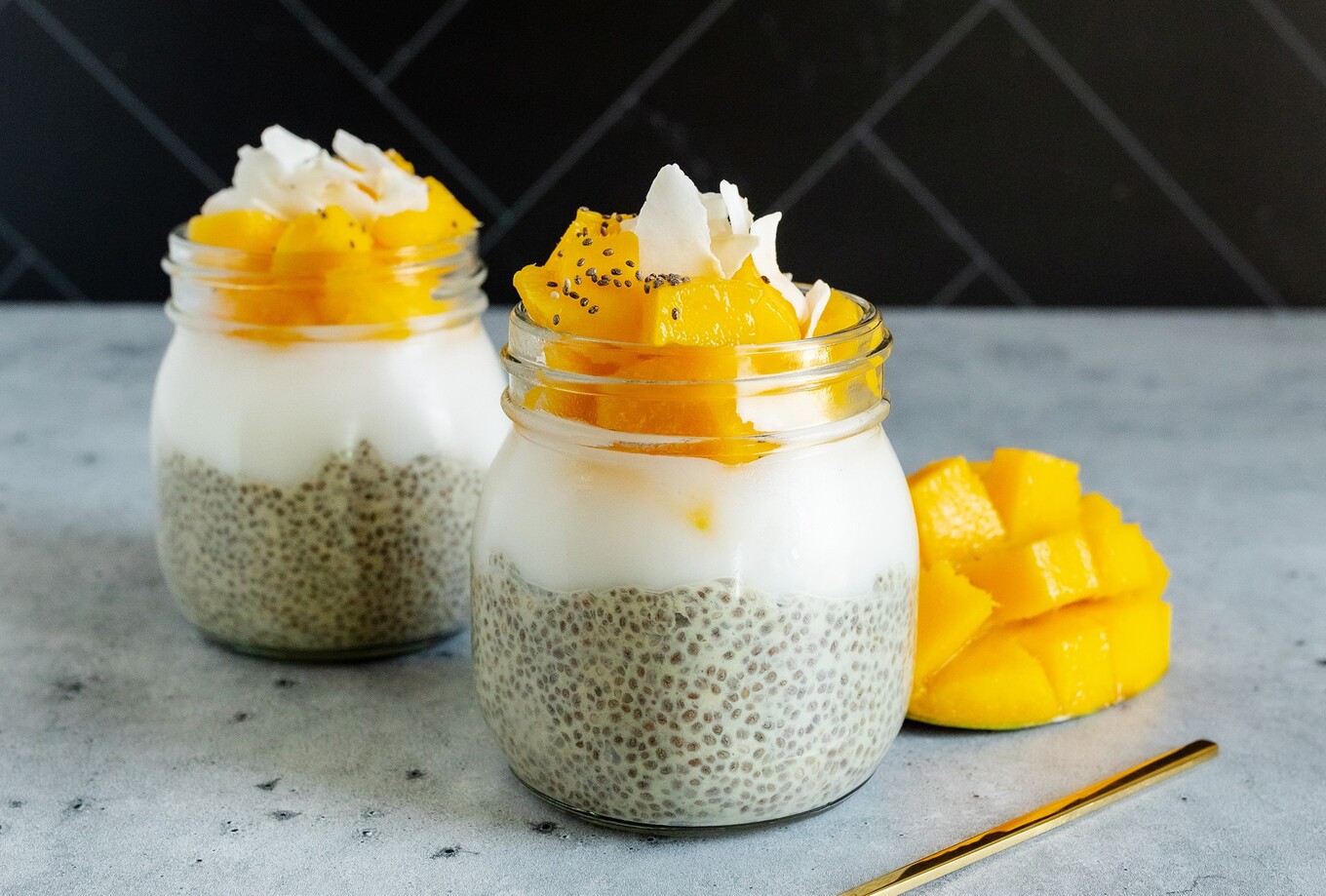 Emani Corcran
8 Mango Milk Chia Seed Pudding
Like the overnight oats, this morning treat will need to be made the night before school, but it won't take long. All you need to do is blend everything together, mix, and then pop it in the fridge overnight to set. Add your favorite toppings in the morning and voilà! You're ready to enjoy a healthy, tasty, low-effort breakfast.
Get the recipe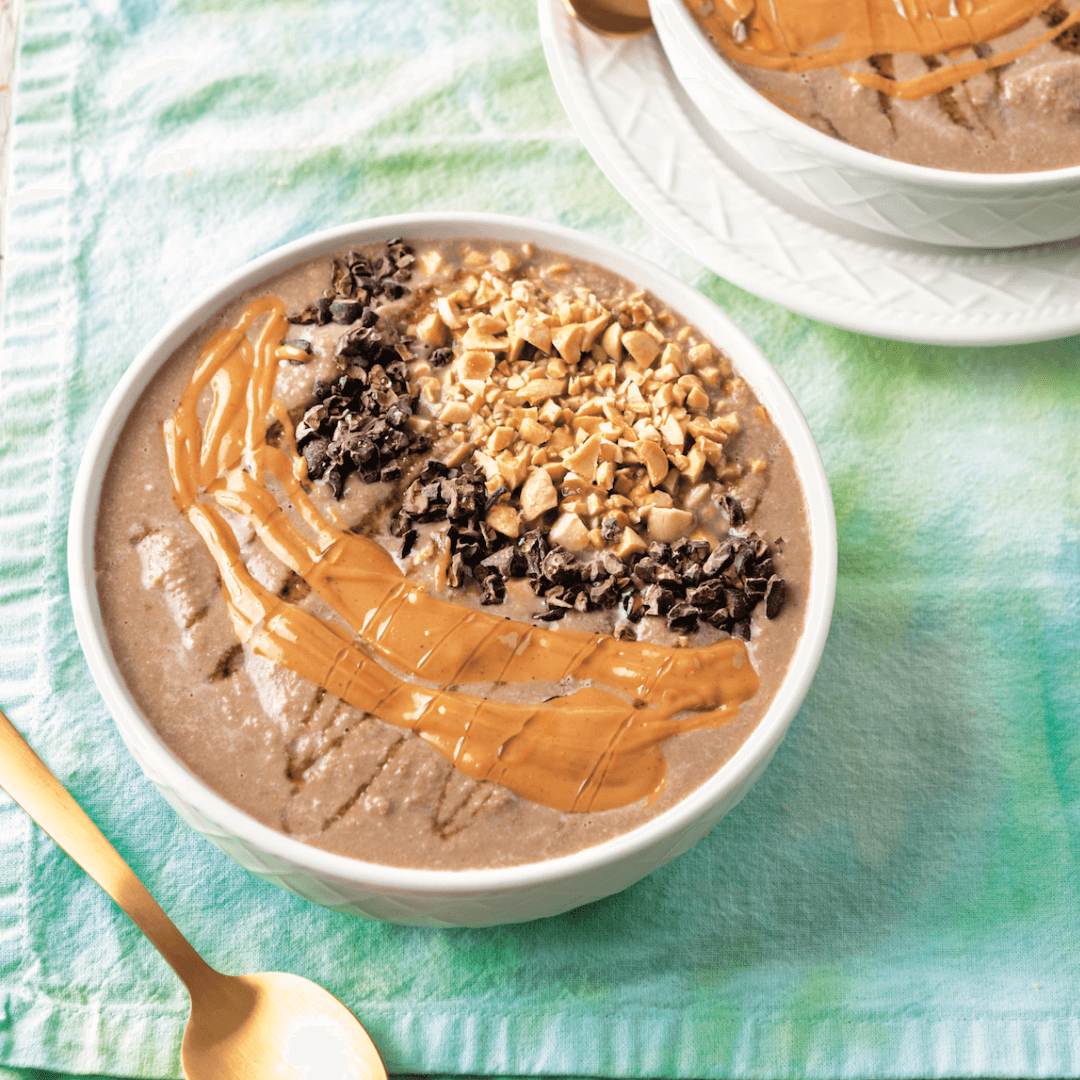 Jackie Sobon
9 Chocolatey Peanut Butter Smoothie Bowl
If you like something light, but a drink for breakfast just doesn't cut it for you, a smoothie bowl is the perfect compromise. It's just as quick and easy to make, but it's a little more substantial thanks to the thicker mixture and the extra toppings, too.
Get the recipe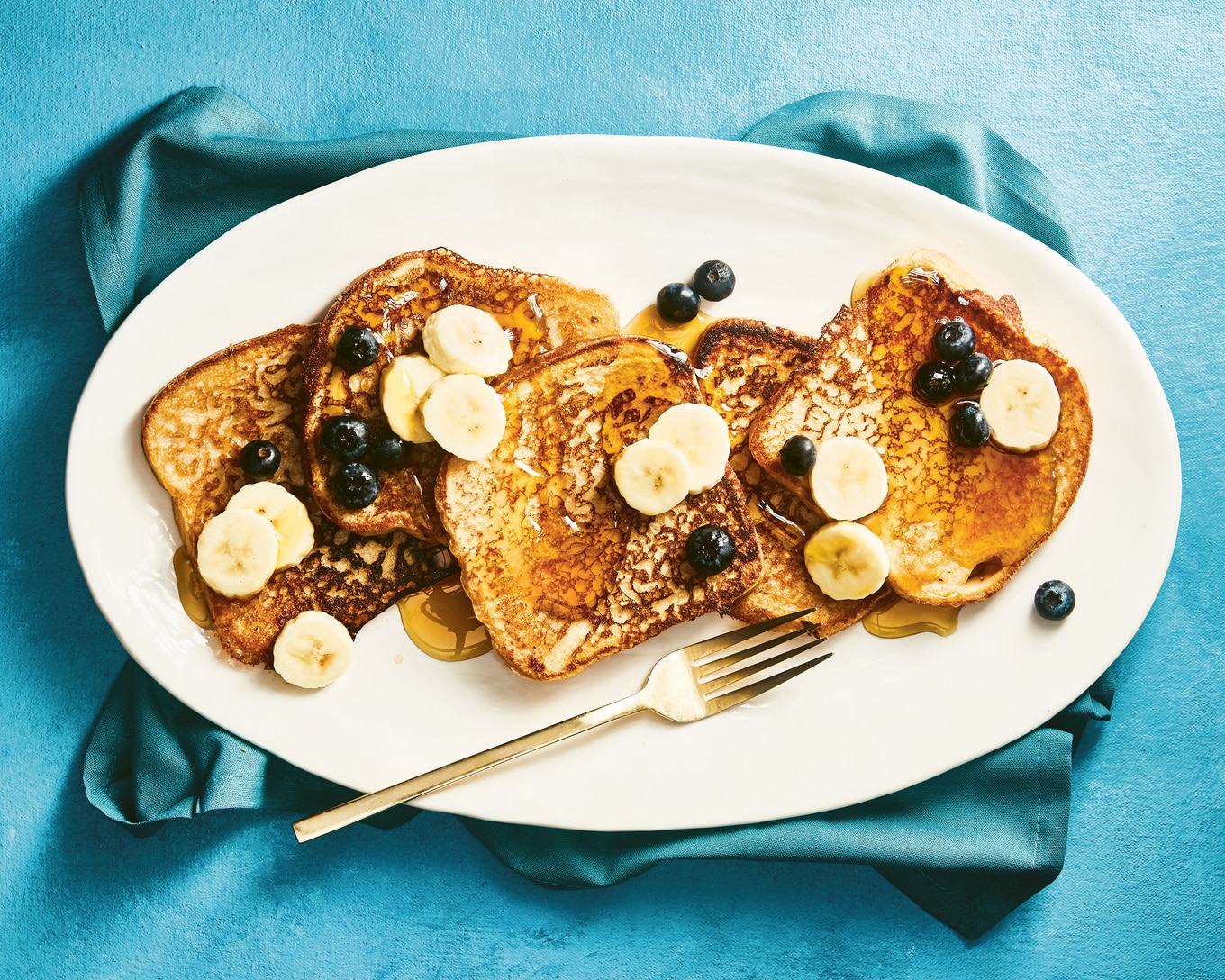 Isa Chandra Moskowitz
10 Banana French Toast
It may not look quick and easy, but trust us, this French toast recipe is a breeze to make. Plus, it goes down well with everyone in the family—both kids and adults alike won't be able to get enough.
Get the recipe
For more vegan breakfast ideas, read: