Summer may be over, but you can still enjoy a slice of the Mediterranean sunshine. More than 20 years after the first film hit our screens, the third installment of My Big Fat Greek Wedding is out now, and in it, the iconic Portokalos family heads to the Motherland for a family reunion. If seeing the crystal clear waters has you craving a vacation to Greece, sorry, but we can't really help you with the whole negotiating more paid leave business. But we can help you recreate the country's tasty cuisine from home, using only vegan ingredients. Transport yourself all the way to the Aegean Sea with these delicious plant-based Greek-inspired recipes—no expensive flight required.
Which Greek dishes are vegan?
Ian Miller famously said that he "don't eat no meat," and it's a running joke in the Big Fat Greek Wedding franchise (if you've seen the trailer, you'll know it comes up again in the third film when he is asked to pick a chicken for dinner). But while much of Greek cuisine is undeniably meat-heavy, veganism isn't unheard of in the country.
In fact, most practicing Greek Orthodox Christians fast multiple times a year, and during these periods, they do not eat meat, eggs, dairy products, or olive oil. On the island of Ikaria, a Blue Zone (an area known for its long-living population), people eat predominantly plant-based whole foods. Veganism as a general lifestyle choice is becoming more popular among the country's young people. According to Bio Festival (a Greek festival that celebrates organic and eco-living), around 80,000 people are vegan in Greece, and most of them are under 25 years old.
Several traditional Greek dishes are vegan by default or can be veganized easily. A few examples include roasted vegetables, dolmades (stuffed vine leaves), and melitzanosalata (eggplant dip). And with the wide variety of vegan cheese on offer now, it's also easy to make traditional vegetarian dishes, like Greek salad, with plant-based alternatives. We recommend Violife's 100% Vegan Just Like Feta Cheese, for example, or Follow Your Heart's Dairy Free Feta Crumbles.
Vegan Greek recipes to try now
If you're craving a big fat vegan Greek dinner, we've got you covered. Below, you'll find some of the country's most delicious traditional dishes veganized, including meaty gyros and creamy tzatziki sauce. Kalí óreksi!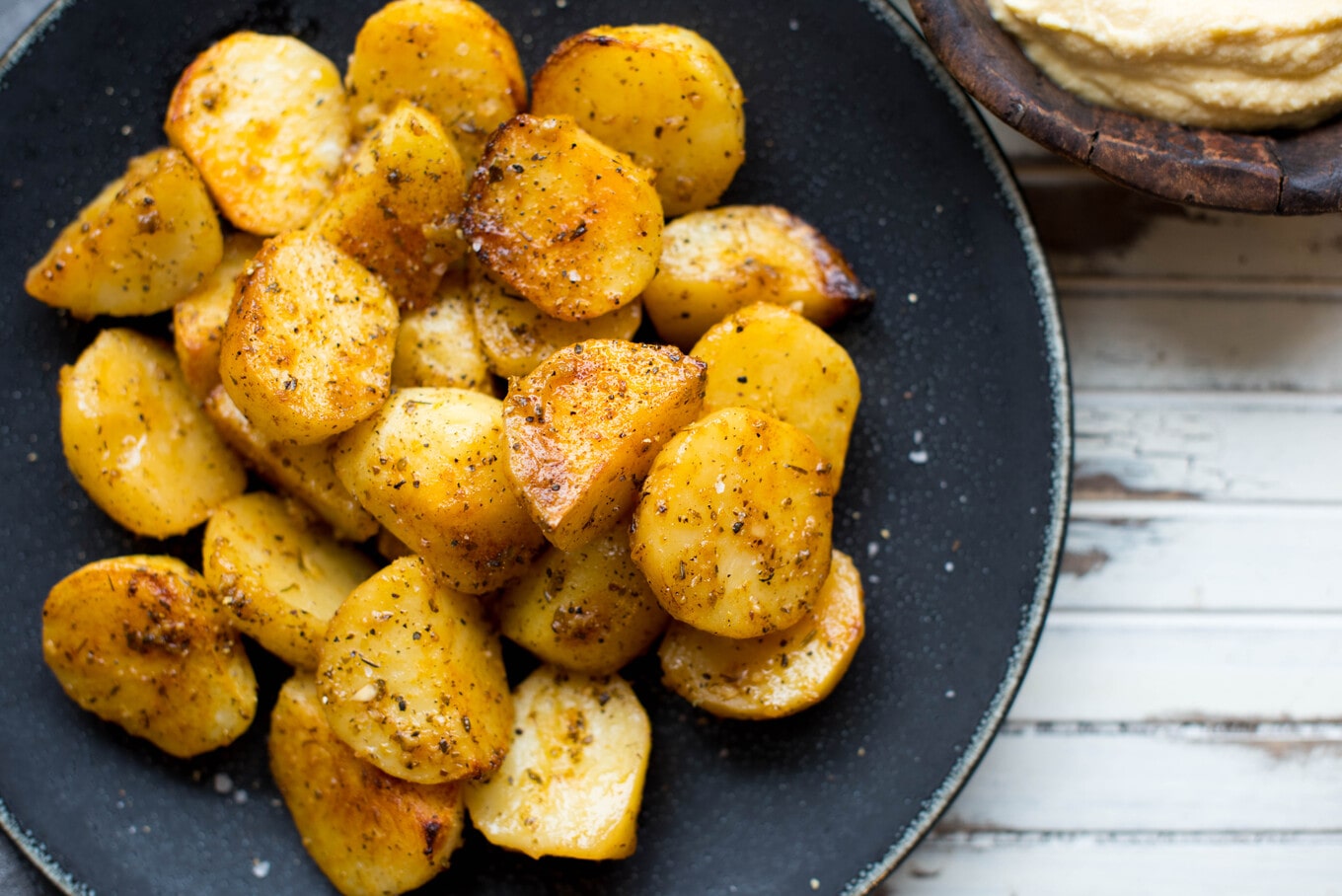 1 Greek Lemony Roasted Potatoes
Is there anything more satisfying than a big pile of roast potatoes? The correct answer is no, especially when they're crispy, golden, lemony, tossed with fresh herbs, and served with a tangy Greek dressing. The latter is made with sweet mustard, agave nectar, and fresh lemon, and it's the scene stealer of this dish.
Get the recipe
2 Classic Tzatziki Sauce
This creamy dip proves that delicious flavor can come from just a few simple ingredients. It's easy to pull together, deliciously cooling, and perfect on the side of pretty much anything you like. But if you're keeping it traditional, we recommend serving it with some vegan gyros.
Get the recipe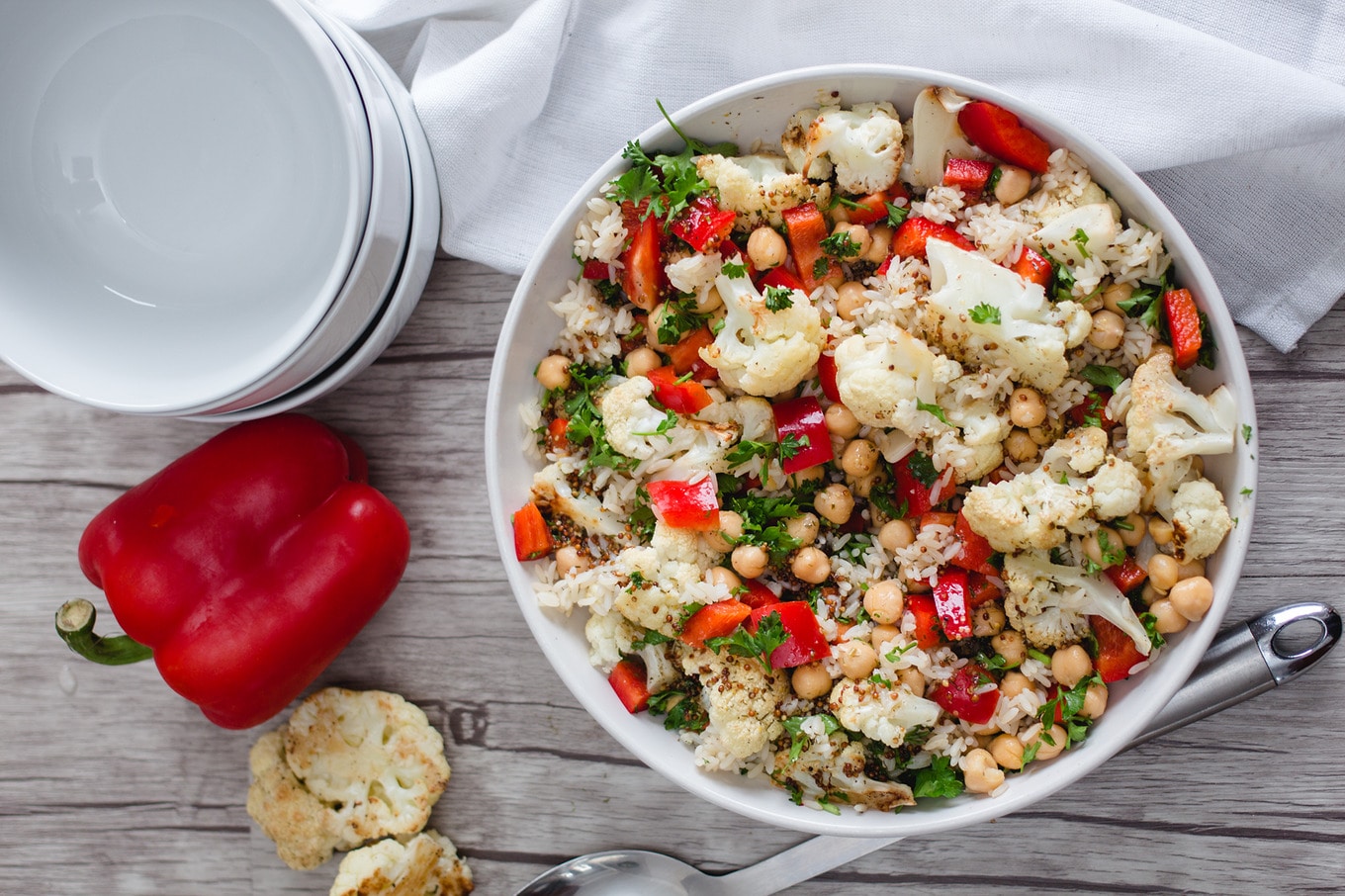 Sophie Viau
3 Easy Greek Cauliflower Salad
If you're not a vegan cheese fan, this cauliflower salad is just as delicious and contains only whole food, and plant-based ingredients. It's filling, it's satisfying, and it's just the right combination of juicy, tangy, and crunchy. It's basically everything you could want in a salad, and it's easy to make, too.
Get the recipe
4 Seitan Gyros
A popular Greek street food, gyros is usually made from pork or chicken, but the taste and texture can easily be replicated using seitan. For the full authentic experience, you'll need plenty of tzatziki, some warm pitas, and a topping of lettuce, tomato, cucumber, and onion. It's so delicious, it's set to become one of your new go-to weekday meals.
Get the recipe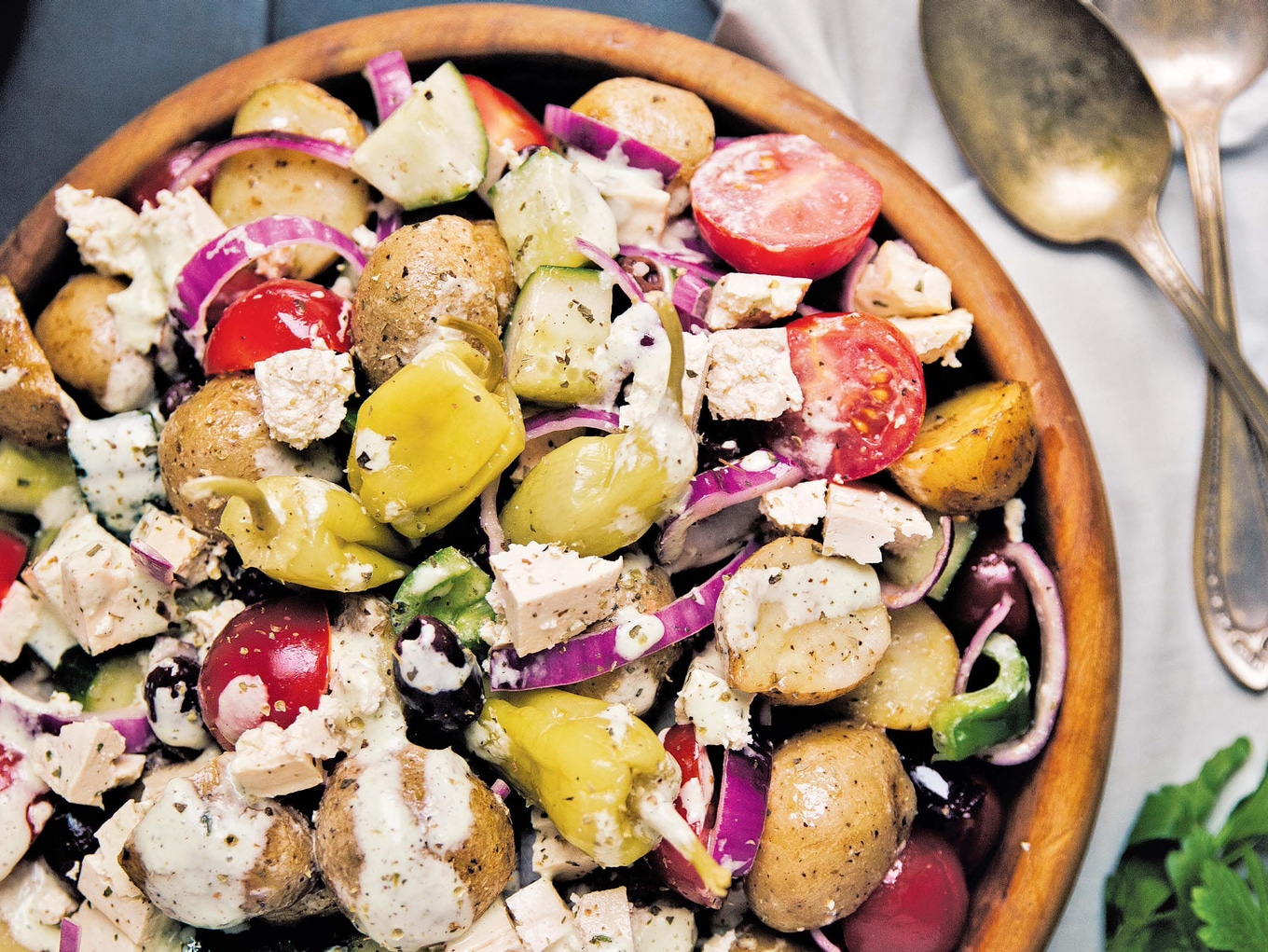 Lauren Toyota
5 Greek Potato Feta Salad
An iconic Greek dish, this popular salad has its roots in Athens, but it's become popular all over the world. Traditionally it's made with feta cheese, but you can swap in tofu chunks (combine with ingredients like vegan milk, lemon juice, and herbs to make it extra authentic) or your favorite store-bought vegan alternative. This is a summer picnic classic, but you can enjoy it any time of year you like, and make sure you go heavy on the creamy cucumber dressing.
Get the recipe
6 Spanakopita
This flavor-packed Greek pie is usually made with spinach and feta, but this recipe swaps out the cheese for firm silken tofu, and honestly, it tastes just as good. It's great as a standalone meal, but if you're looking for appetizer ideas, it's also perfect for slicing up and serving to guests at your next party or gathering.
Get the recipe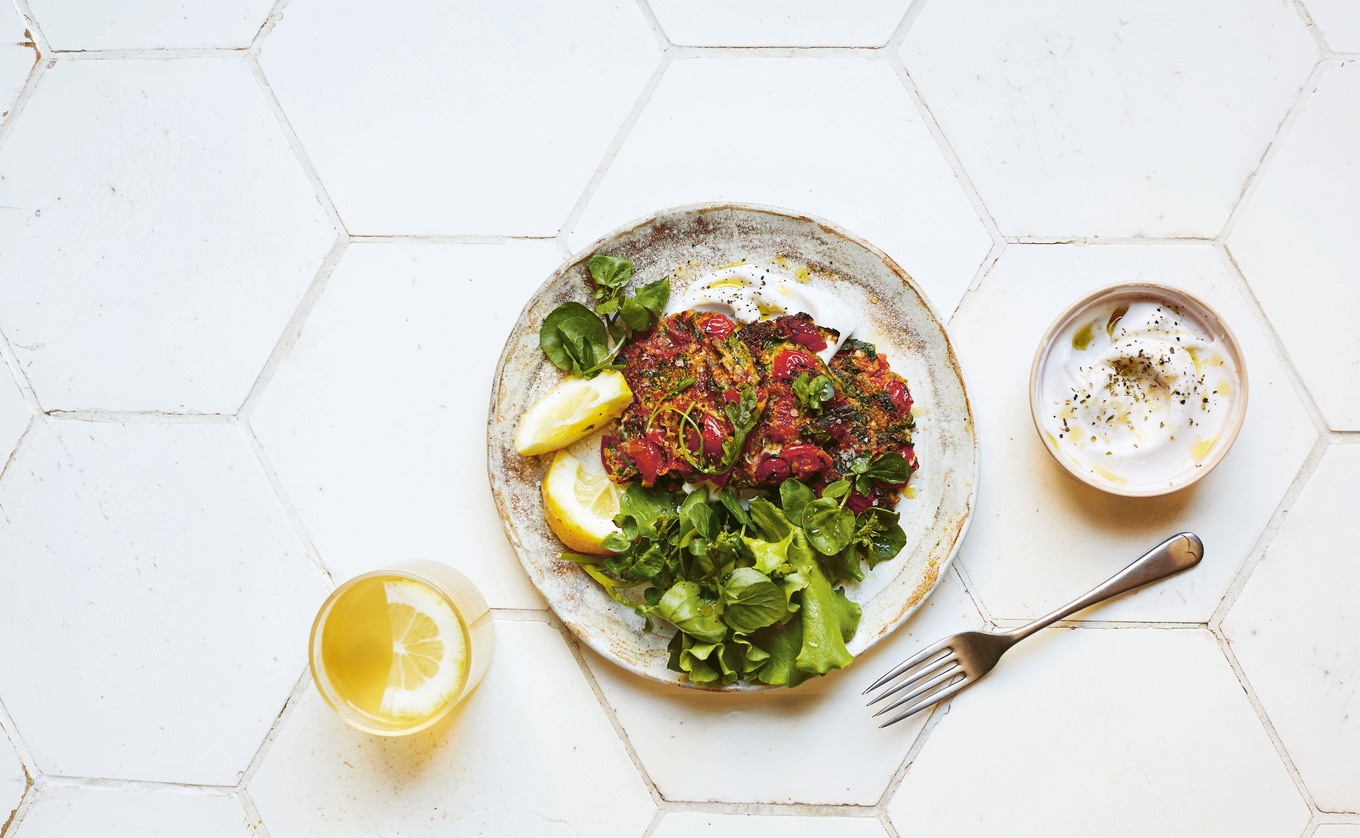 Luke Albert
7 Santorini Tomato Fritters
If you've ever had the privilege of visiting Santorini, one of Greece's most famous islands, you might have come across one of its staples: Tomatokeftedes (aka tomato fritters). They're crispy, they're packed with flavor, and they're easy to make from home when you follow this handy recipe. Make sure to serve with a dollop of cooling vegan yogurt and a wedge of lemon for extra zest.
Get the recipe
For more vegan recipes, read:
Here at VegNews, we live and breathe the vegan lifestyle, and only recommend products we feel make our lives amazing. Occasionally, articles may include shopping links where we might earn a small commission. In no way does this effect the editorial integrity of VegNews.