It's almost Mother's Day and as we slowly begin to reunite with loved ones, finding the perfect gift can prove challenging. Get one of these compassionate, cruelty-free gifts delivered straight to your mother's (or mother figure's) doorstep to surprise her during her special day.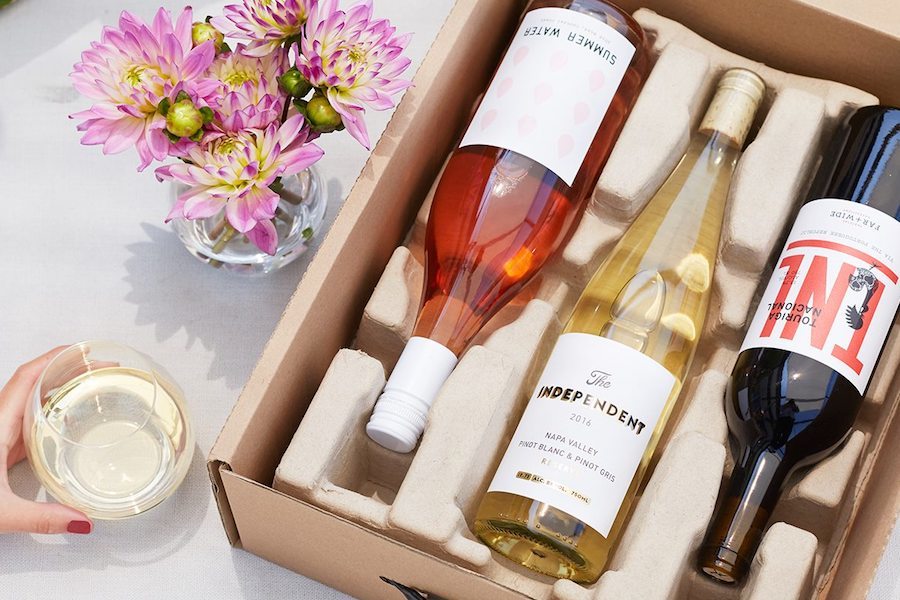 Winc
Send your mom a curated box of high quality, vegan-friendly wines from Winc. Take it a step further and gift her a monthly subscription, so she can receive a personalized box on her doorstep each month—perfect for happy hour.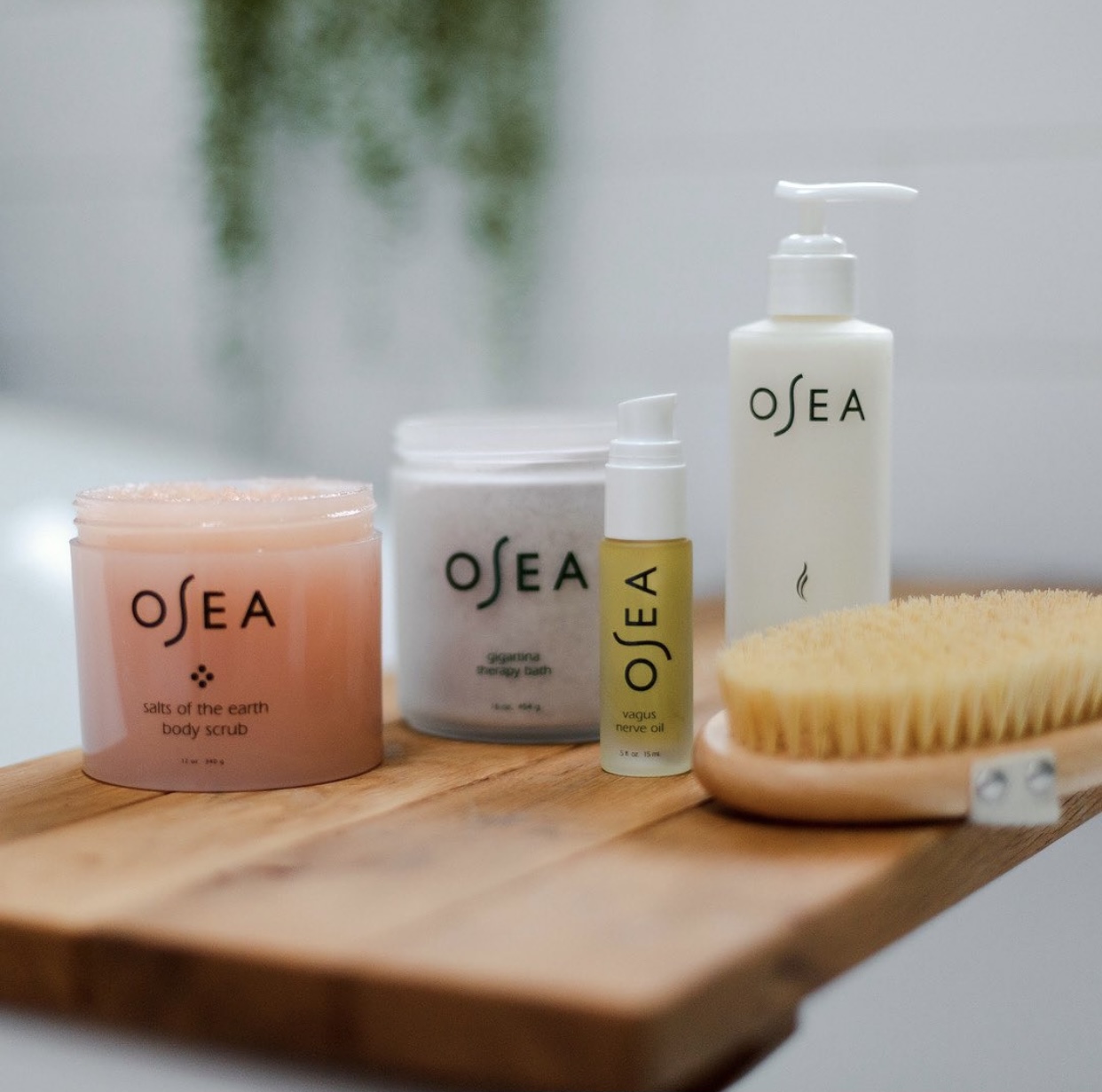 OSEA Malibu
This women-owned, eco-friendly, sustainable skincare brand's curated spa set is a great way to give your mom or wife a relaxing, luxurious day at home. Light a few candles, diffuse some lavender essential oils, and she'll feel just like she's spending the day at a spa.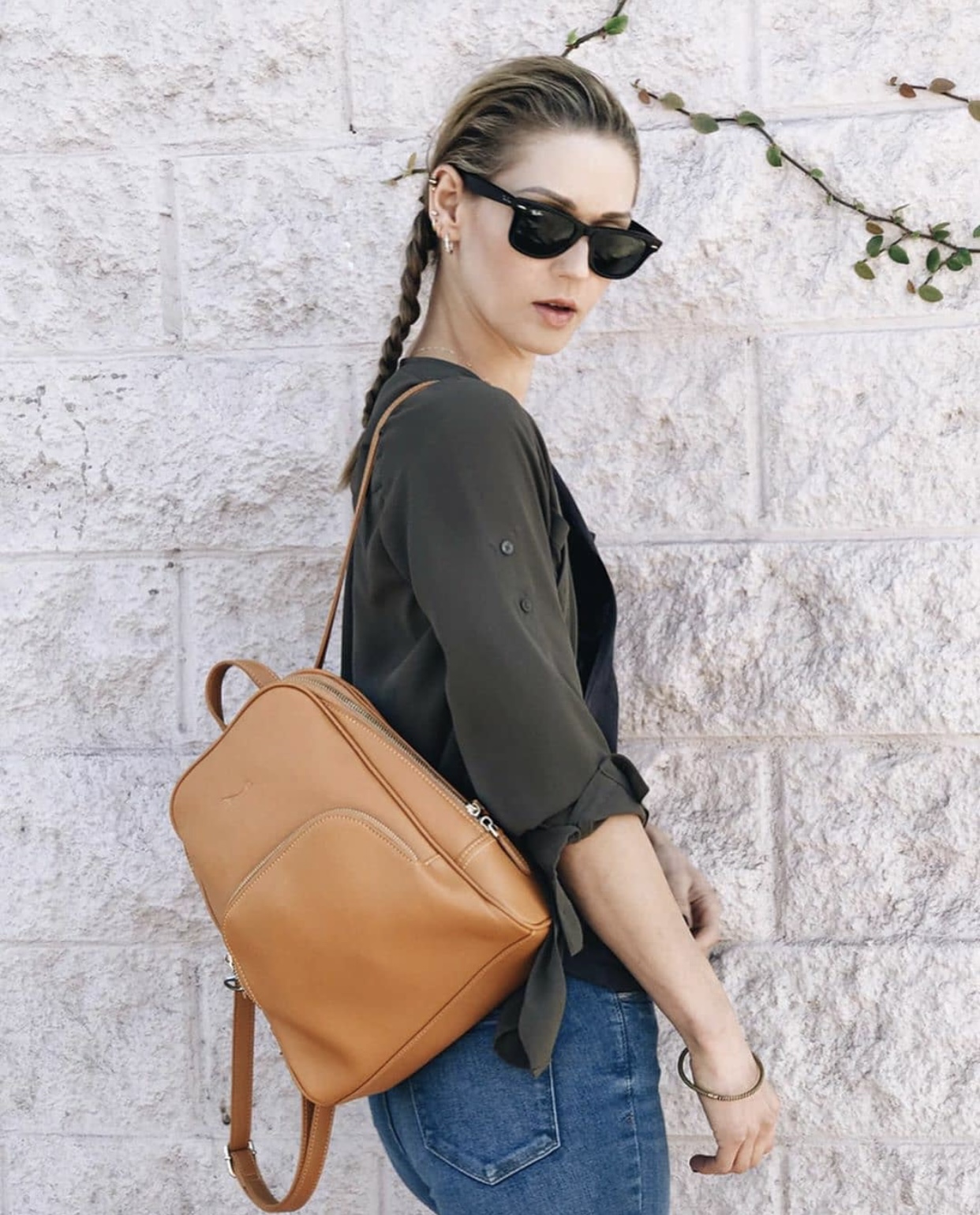 Doshi
This slim, stylish, chic, and sustainable backpack is perfect for the mom on-the-go. With multiple pockets, a minimalist design, and durable materials, this bag's timeless look suits any age and adds a dash of cruelty-free style to any look.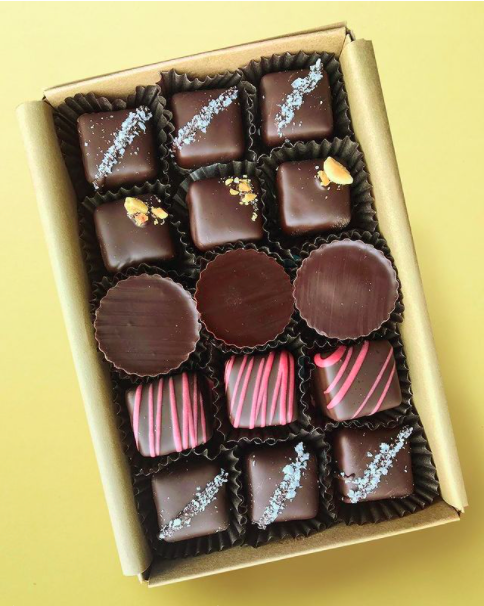 Lagusta's Luscious
Spicy Thai Peanut Sauce Caramels. Peanut Butter and Jelly Meltaways. 3 Peanut Butter Cups. 6 Salted Peanut Butter Caramels. Need we say more? These delicious artisan, ethical chocolates are the most delicious way to treat the mom in your life.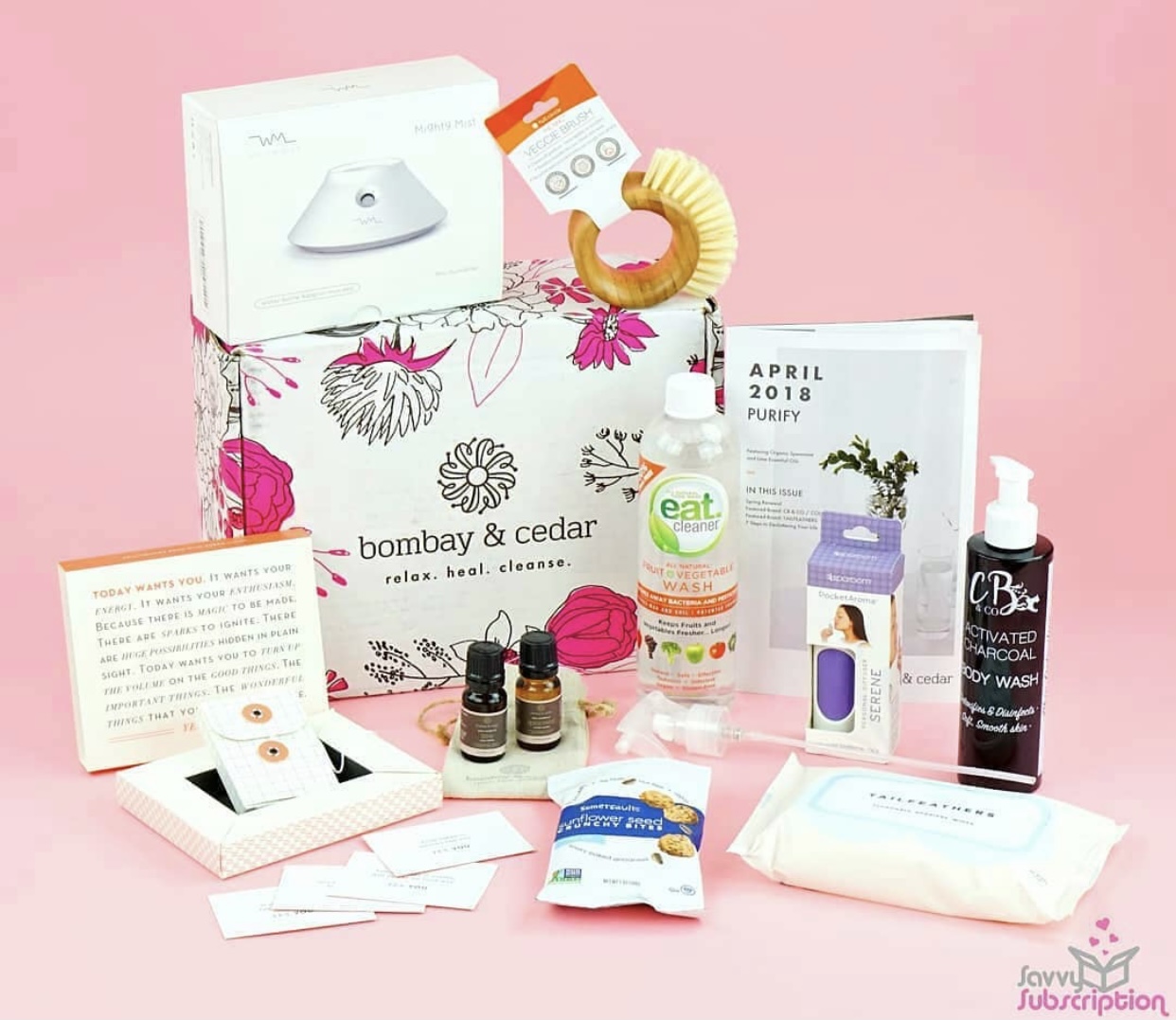 Savvy Subscription
With goods ranging from full-size vegan beauty products to diffusers and plant-based snacks, this monthly subscription box is the gift that keeps on giving. Help the mom in your life discover cruelty-free alternatives through an expertly curated collection.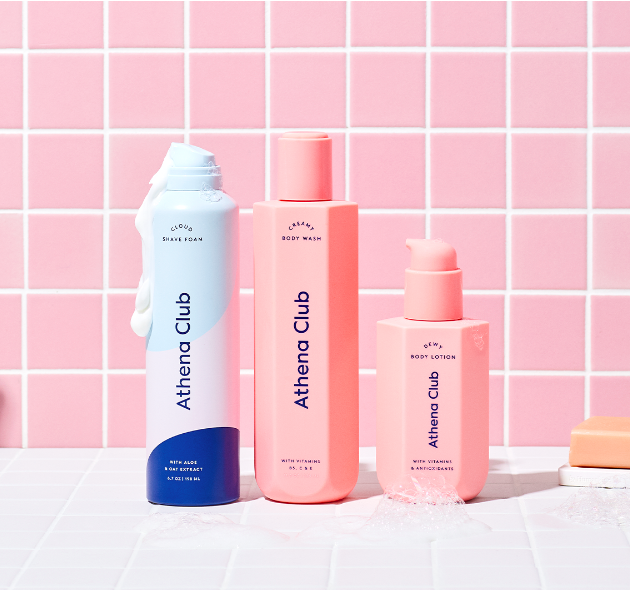 Athena Club
This women-owned wellness brand makes cruelty-free and vegan products for body care, including these heavenly smelling body washes, shaving creams, and body lotions that keep skin soft, smooth, and dewy day in and day out.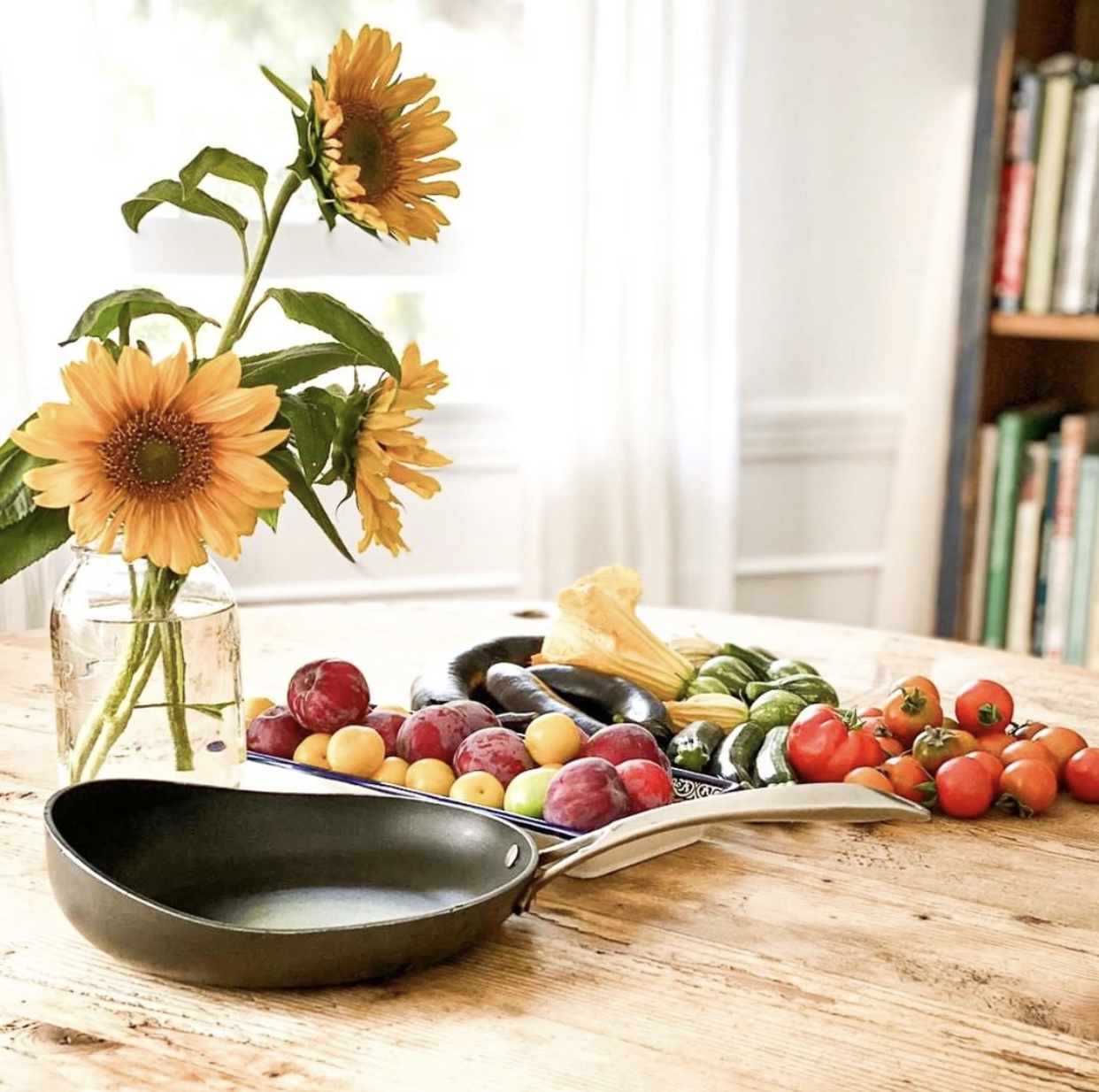 Radical Pan
For the mom that likes to chef it up in the kitchen, opt for this awesome oven-safe, non-stick pan that has a perfect wide lip for flipping JUST Egg vegan omelettes or fluffy diner-style eggless pancakes.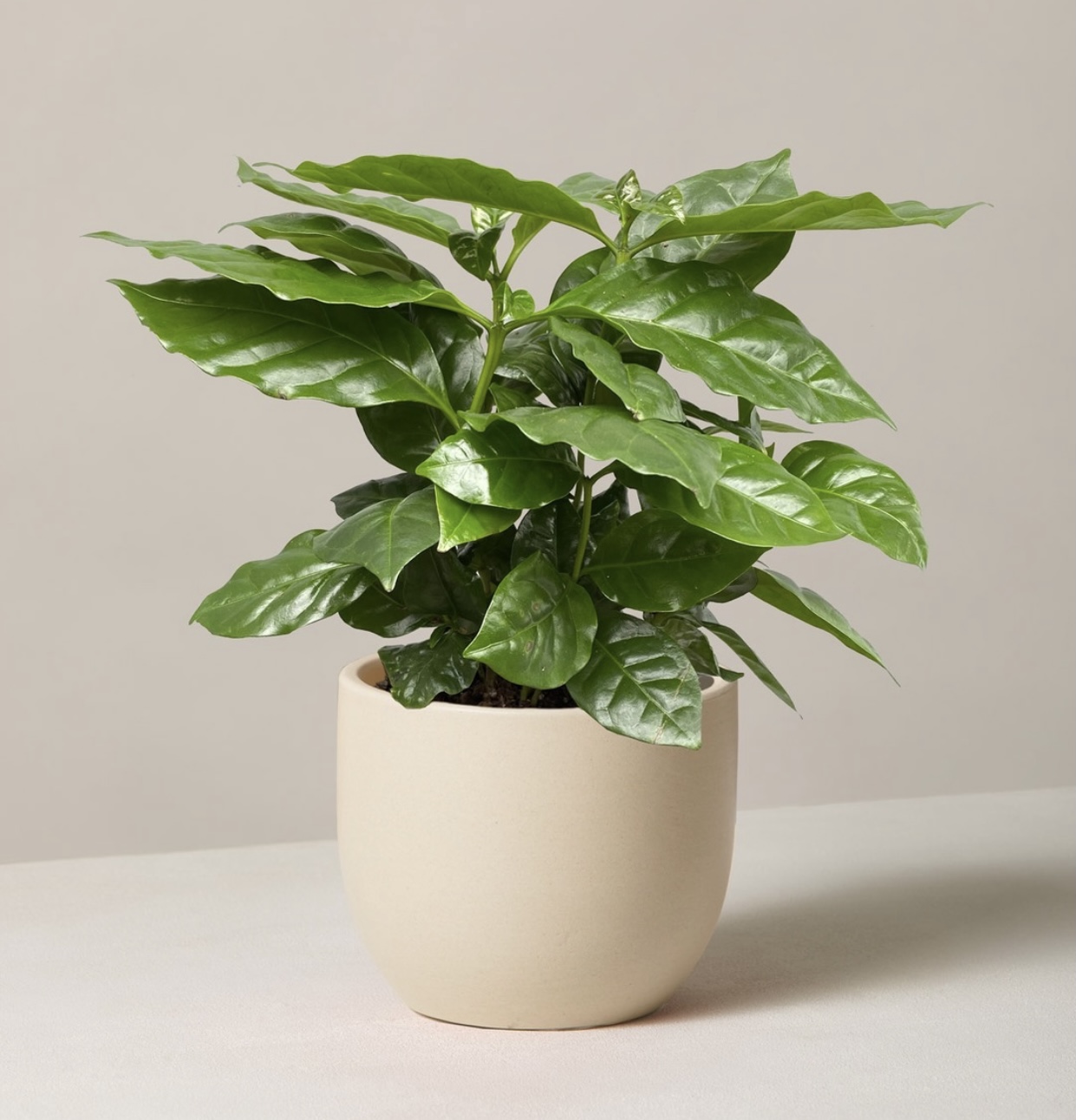 The Sill
Skip the flowers that will die within a week and go for a beautiful houseplant instead! The Sill lets you pick out gorgeous pots so the plants (such as fiddle leaf figs, palms, and monsteras) will arrive potted and ready for display directly to her doorstep.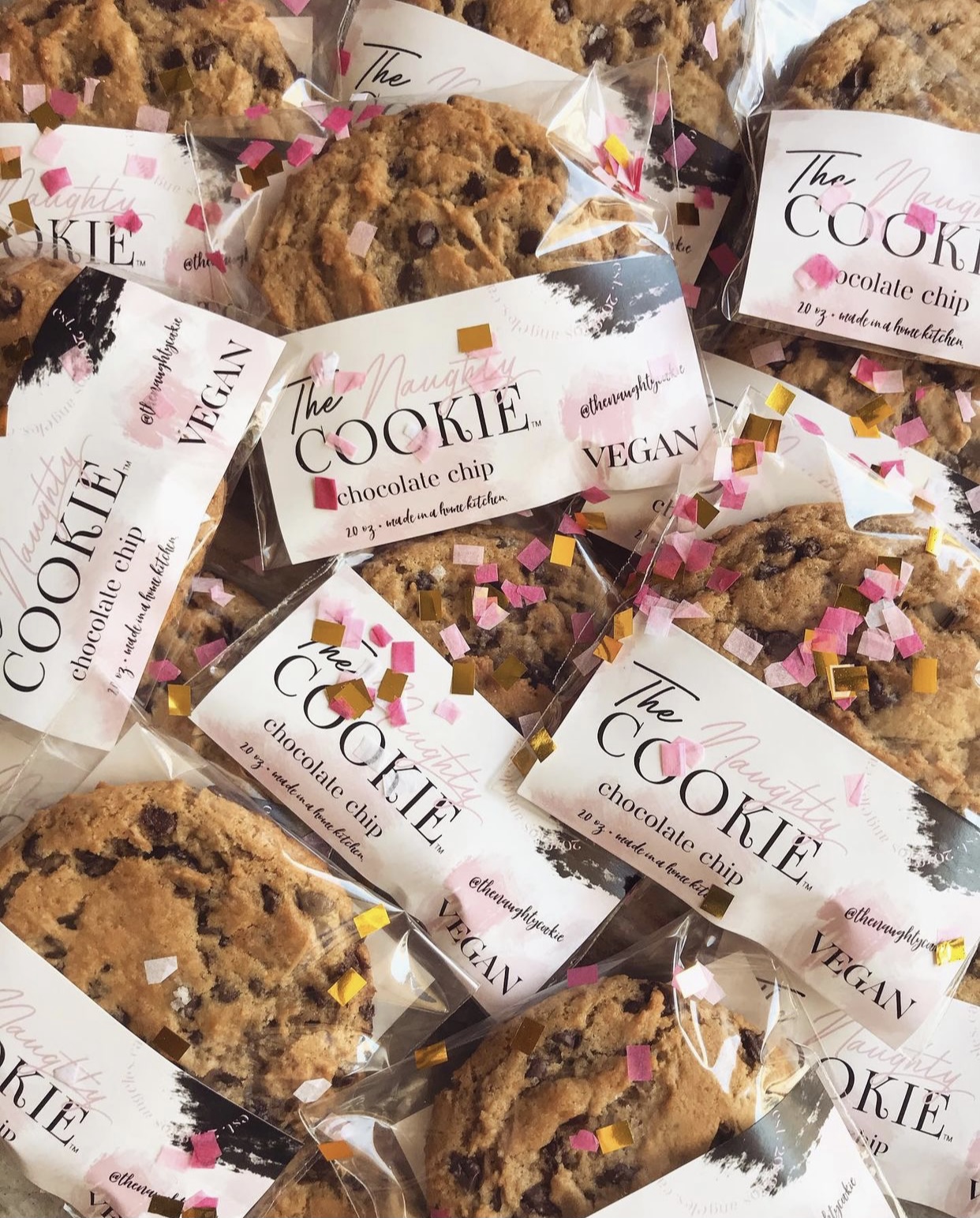 The Naughty Cookie
Who doesn't want a box of fresh, gooey, giant vegan cookies on Mother's Day? Especially when they're stuffed with chocolate chunks, vegan marshmallows, freeze-dried strawberries, or peanut butter … in fact, we may order a box for ourselves, too!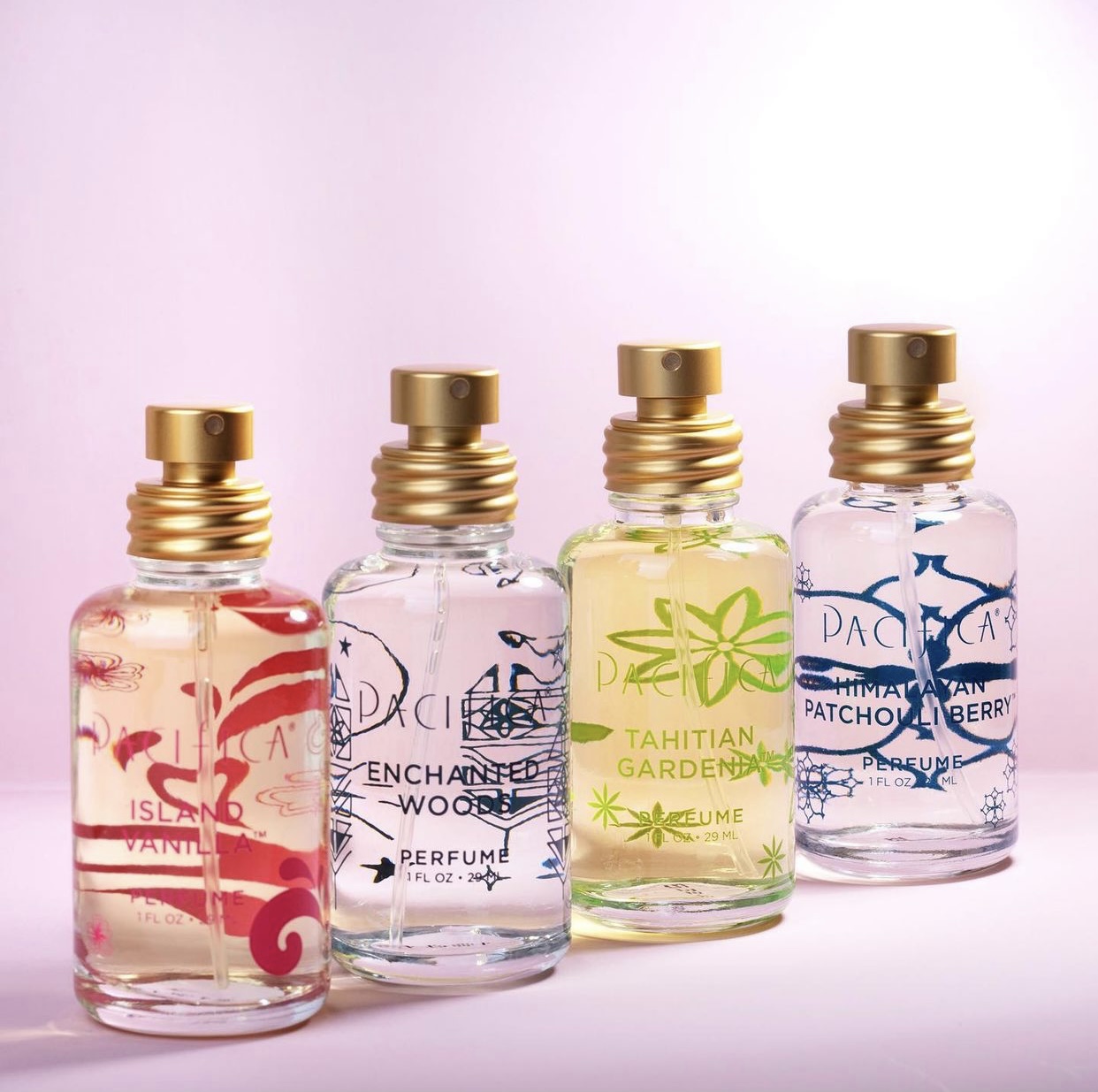 Pacifica Beauty
100-percent vegan beauty brand Pacifica makes gorgeous, delicate perfumes in a wide array of scents such as French Lilac, Hawaiin Ruby Guava, and Tahitian Gardenia, but we're suckers for this lightly floral rose perfume.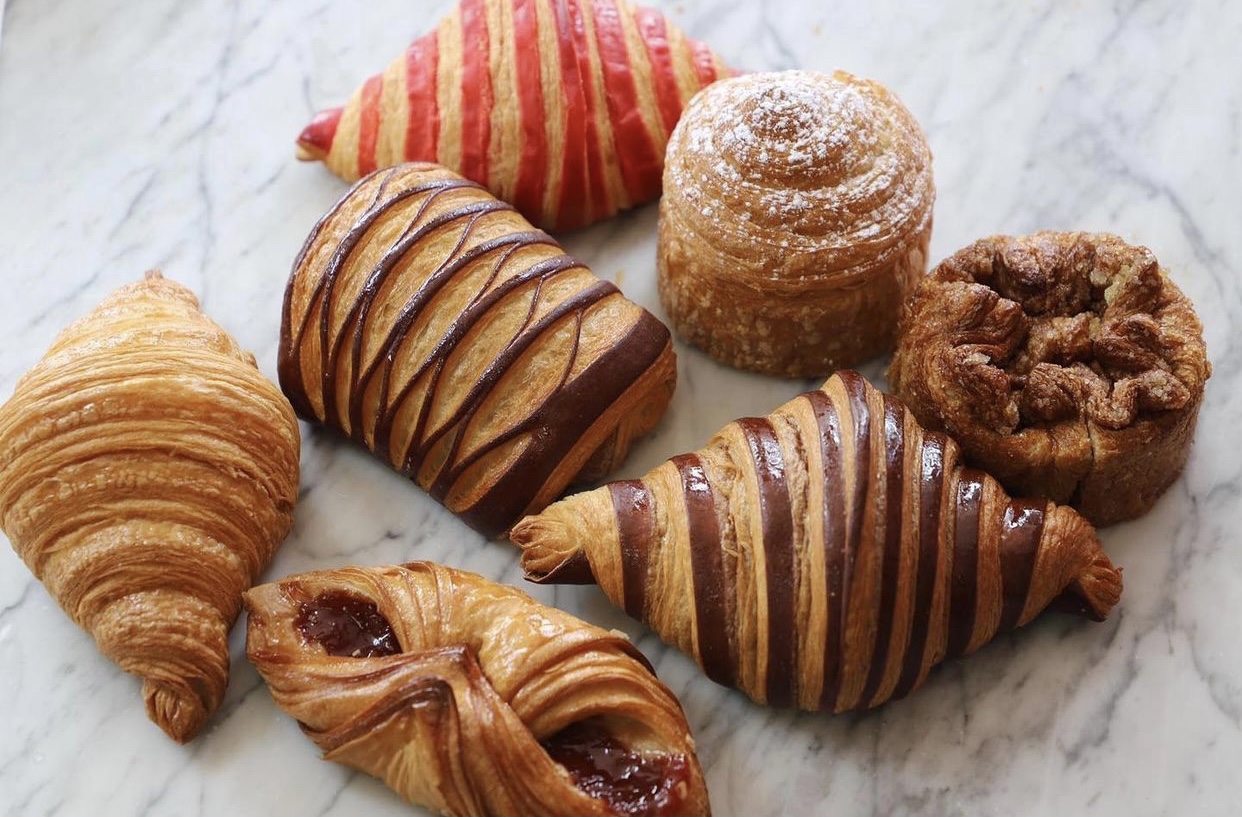 L'Artisane Creative Bakery
These award winning, deliciously decadent, flaky and buttery croissants make the ultimate Mother's Day gift! Pair a decadent box of Pain au Chocolat or Guava and Cream Cheese-filled croissants with a pastel-colored mug for the most delicious, brunch-time gift.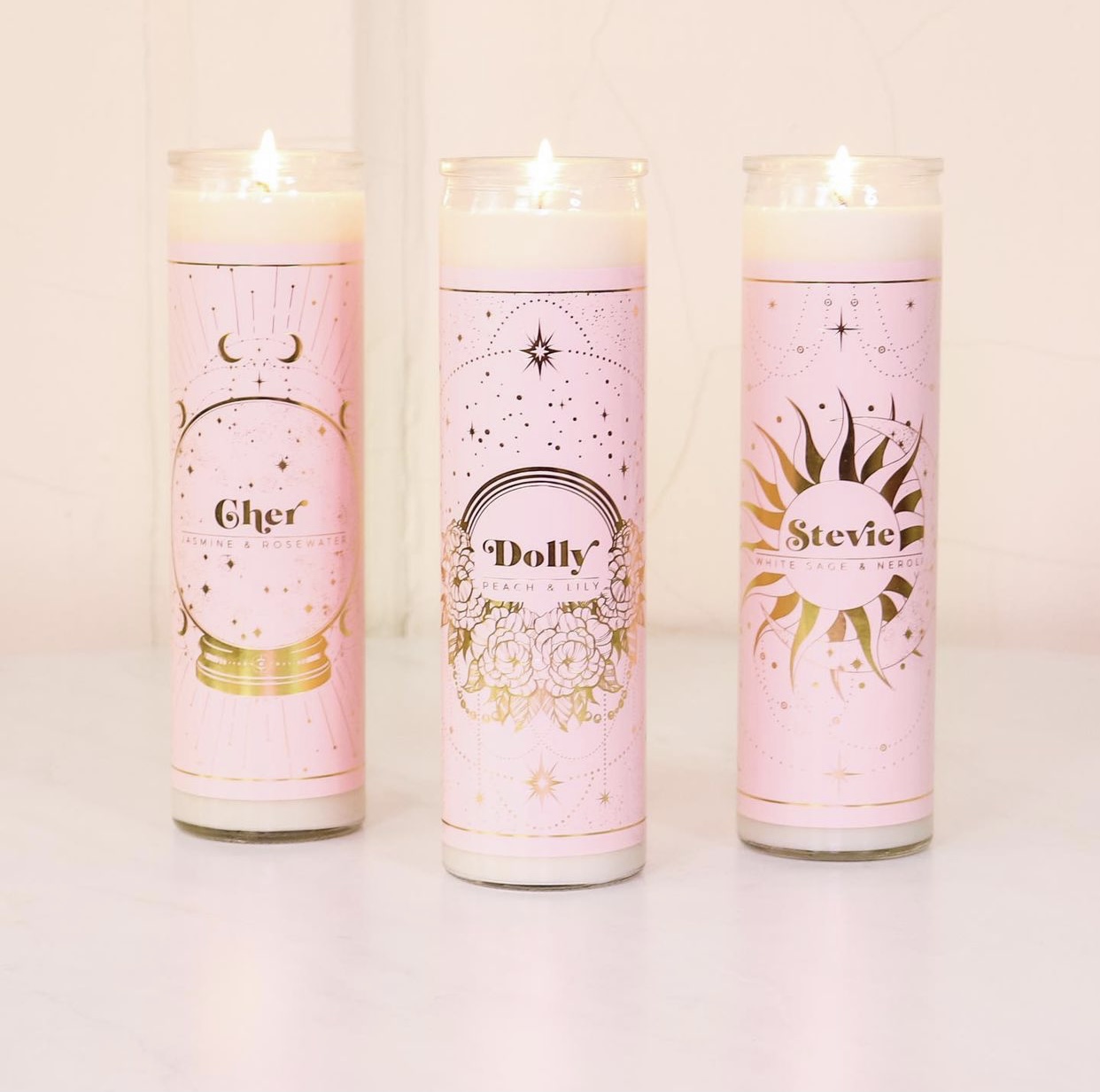 Bijou
Not only are each of these candles made from 100-percent soy wax and feature extra-long burn times, they each feature iconic women—from a peach and lily scented Dolly Parton candle to a white sage and neroli scented Stevie Nicks candle. My personal favorite? The cedar and thyme scented Hermione candle. And with a mission statement like "Women are magic," what better way to remind your mom of how much you celebrate her.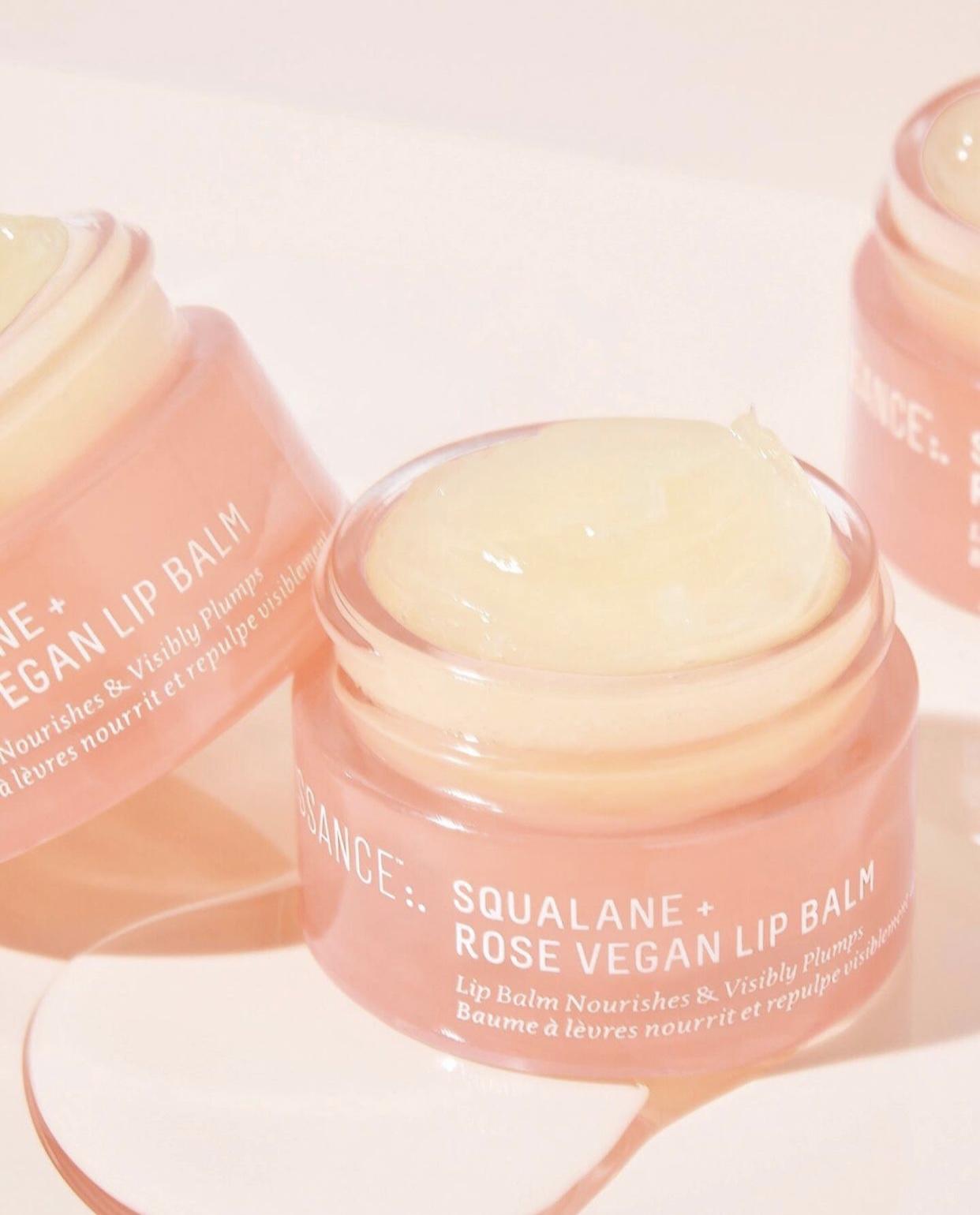 Biossance
This ultra-moisturizing vegan lip balm is packed with ceramides and hyaluronic acid that helps replenish, hydrate, and soften lips. Plus it's delicately scented, but free of synthetic fragrances, making it extra good for you and the planet.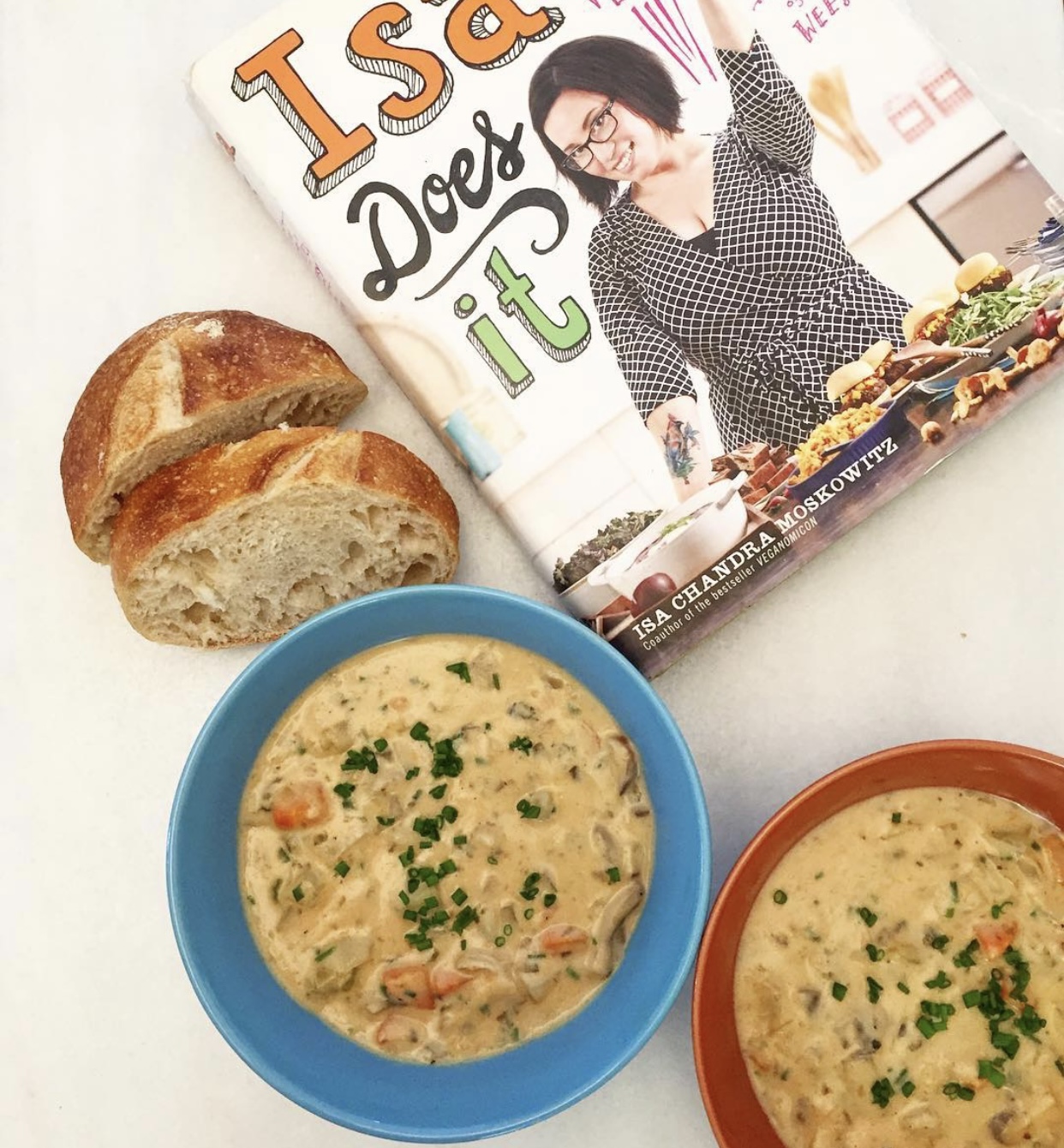 @veganchaperone
Trust me when I say this is the definitive vegan cookbook. It's both perfect for beginners or longtime vegans with staple recipes you'll use over and over again. With over 150 recipes for every meal of the day, this is a great gift for any home cook.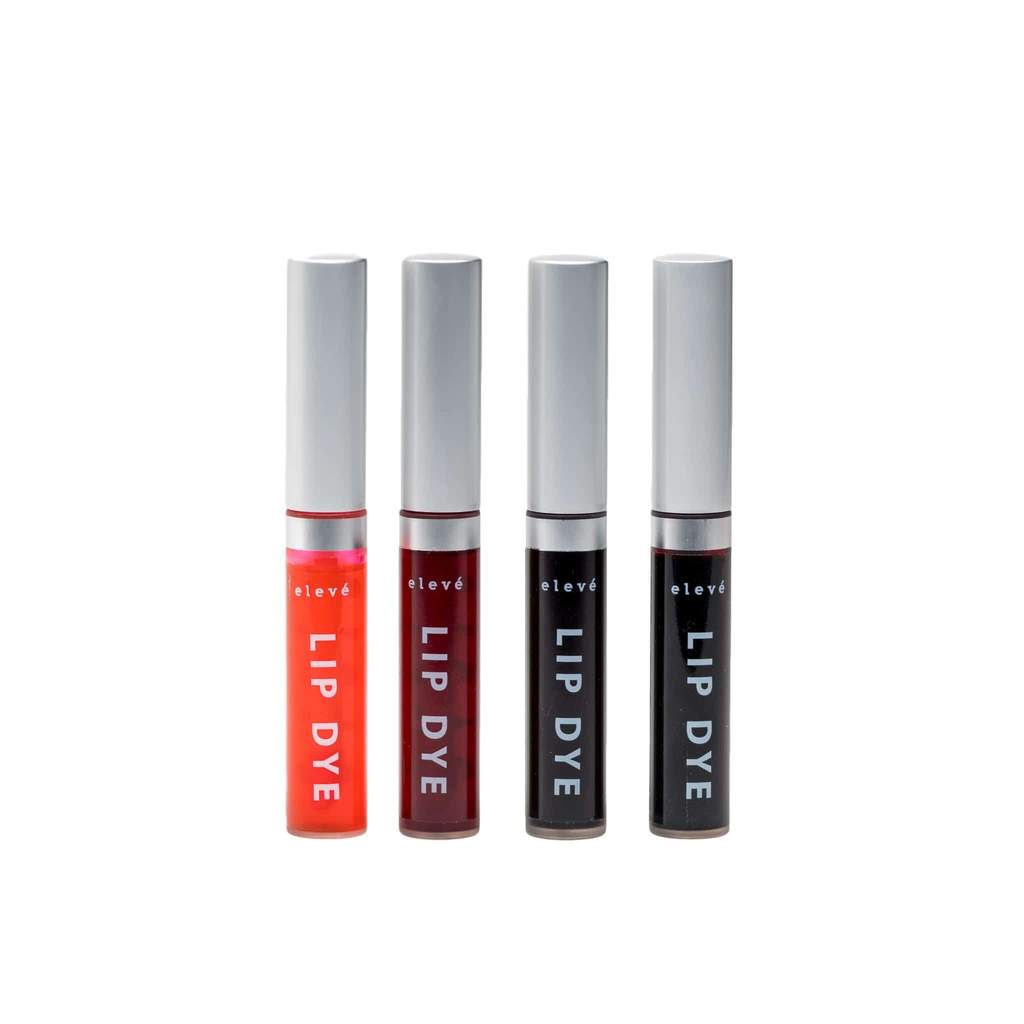 Elevé
These blendable vegan lip stains go on smooth and stay all day, so your mom can sip her mimosas and eat her pastries on her special day without worrying about her lipstick budging an inch.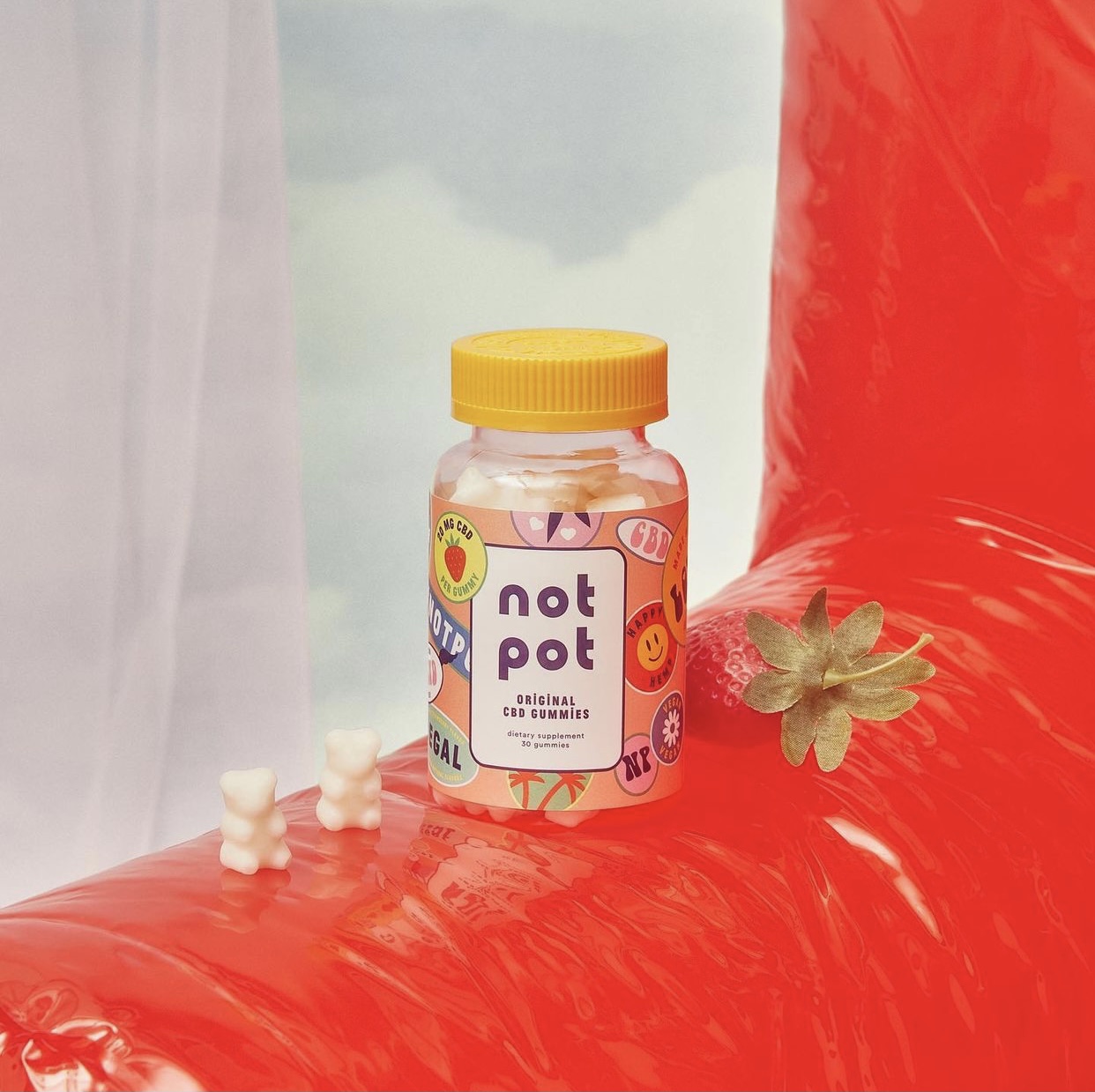 Not Pot
Whether your mom has tried CBD or not, she'll love these calming, gelatin-free gummies to get some much needed zen. Plus, we love that this brand has a firm commitment to social justice and has established the Not Pot bail fund, a self-funded organization designed to combat mass incarceration—one human being at a time by paying someone's bail each month.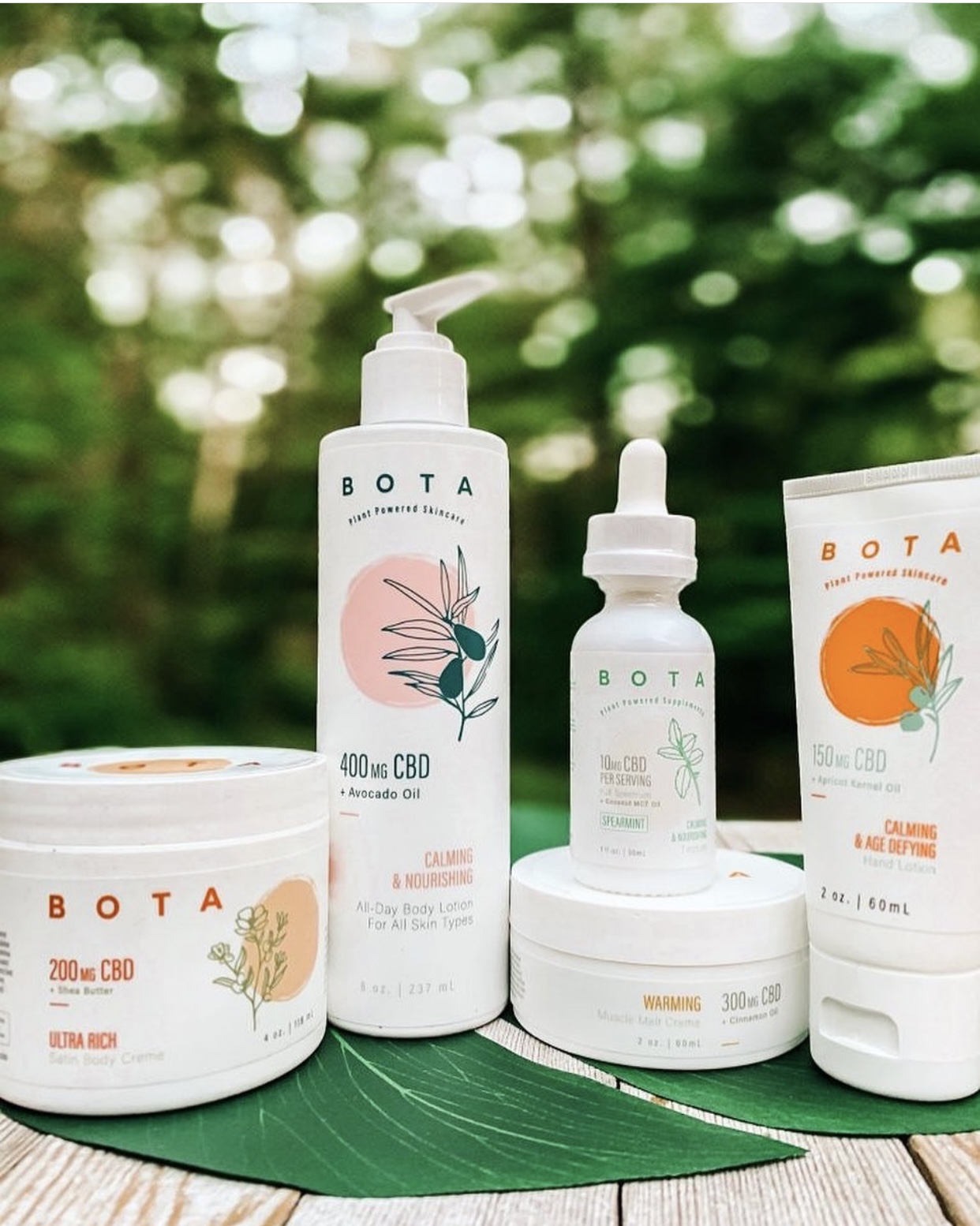 Bota
Speaking of CBD, this age-defying, cruelty-free gift set uses the star ingredient to help relax muscles and promote glowing, healthy skin. And with moisturizing ingredients such as avocado oil, apricot kernel oil, and cinnamon oil, she'll feel extra pampered on her special day.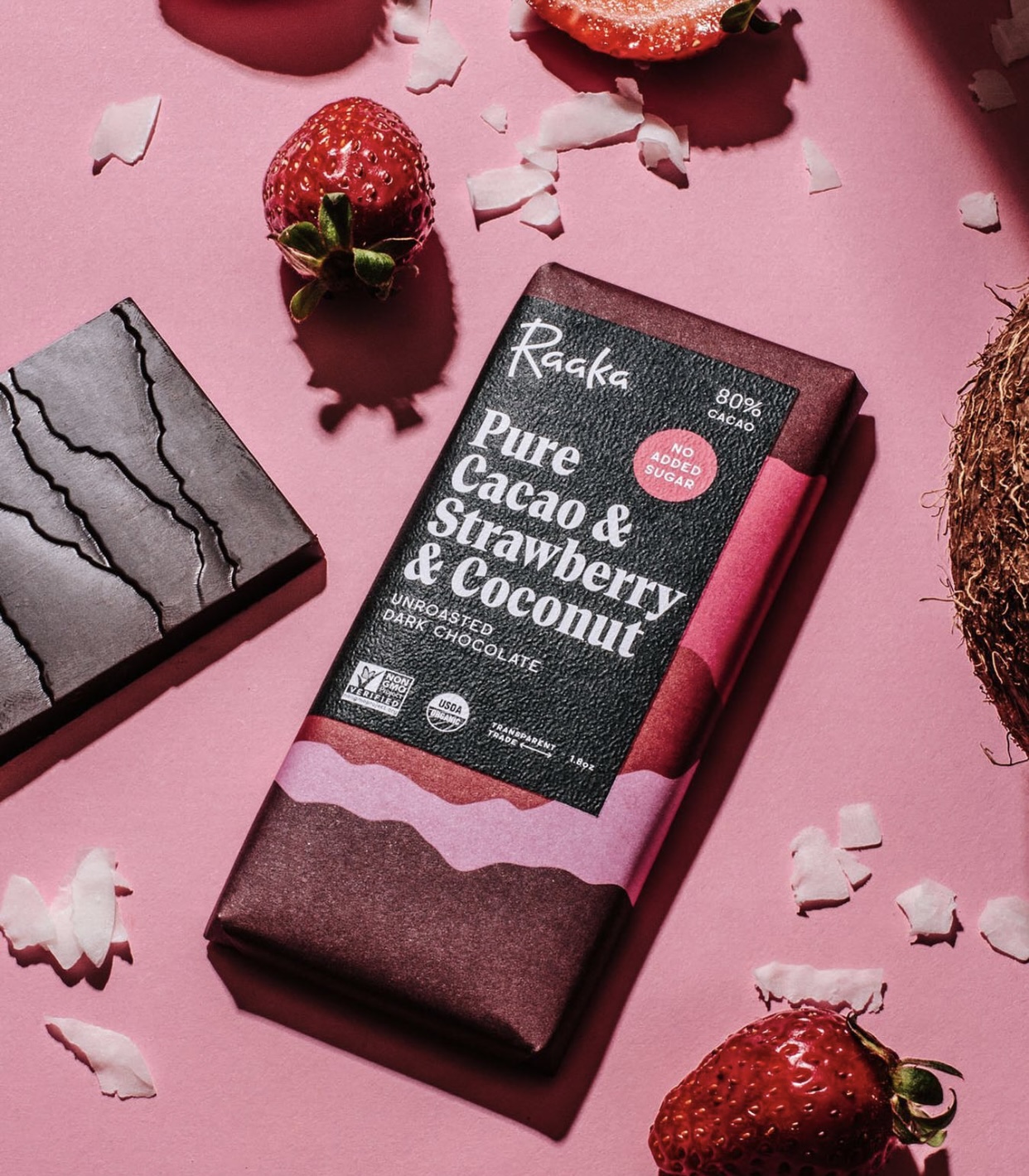 Raaka
Treat her to an ongoing gift with this 100-percent vegan chocolatier's 3-month gift subscription! Each month, she'll get hand-selected, small-batch bars in flavors such as Bananas Foster, Waffle Cone, and Green Tea Crunch shipped straight to her door for a surprise treat.
Sarah McLaughlin is the New Products Editor at VegNews and is super excited to gift her mom some cruelty-free goods for Mother's Day.