You can't go wrong with leafy greens. They're loaded with nutrients, they're versatile, and they're tasty, too, especially if you cook them in the right way. But out of the two biggest names in the leafy green world, which is the best for our health? We are, of course, talking about nutritious superstars spinach and kale. Let's dive into the million-dollar question, and then get cooking, thanks to our list of delicious vegan recipes you need to try this week.
Which is healthier, spinach or kale?
Both spinach and kale have plenty of nutrients to offer, but they do differ slightly. Kale, for example, has more calcium, vitamin C, and vitamin K than spinach, while spinach has more vitamin A, vitamin E, iron, potassium, zinc, folate, and magnesium. They are both incredibly healthy options, but which one is best for your body is actually subjective.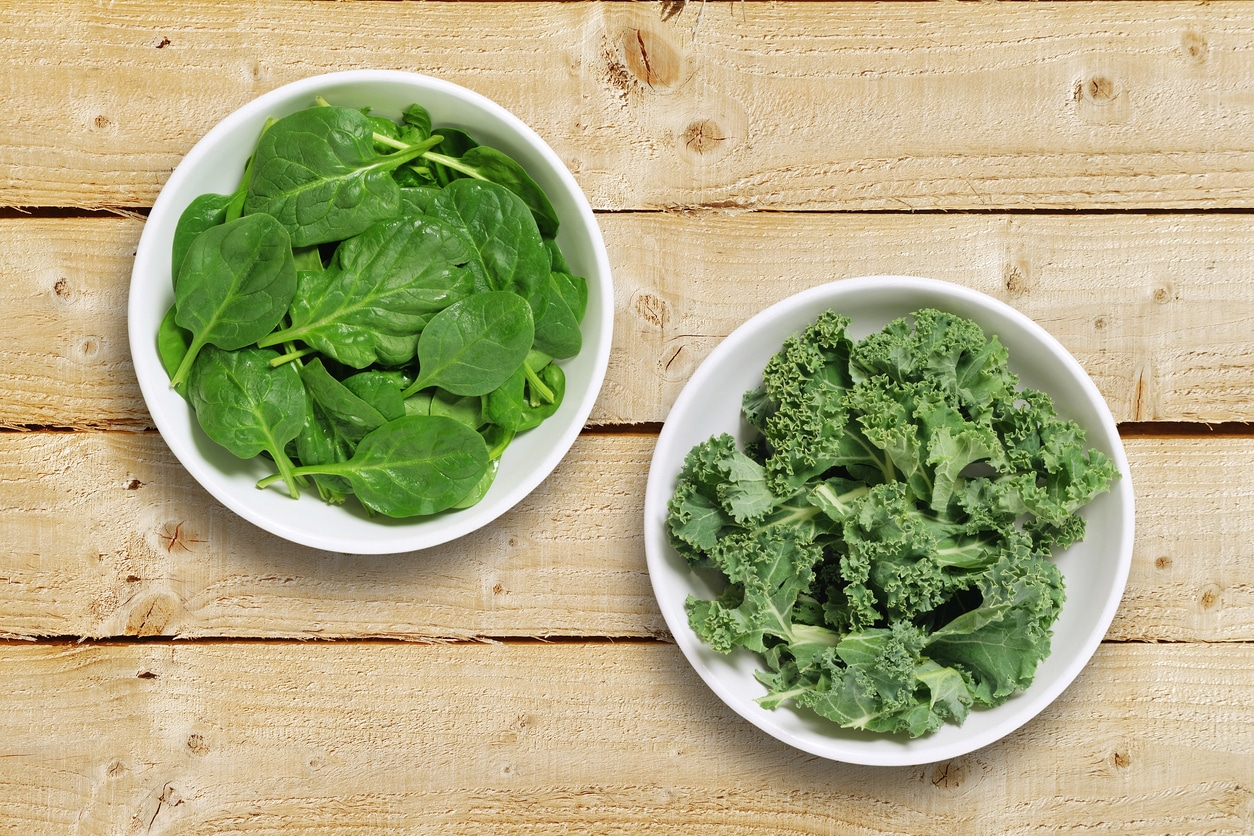 Getty
Those with an iron deficiency, for example, may want to eat more spinach, but those who are concerned about their calcium levels may be reaching for the kale. That said, the most important thing about leafy greens is that you eat them, whatever variety you choose. "Truly, you can't go wrong with either [spinach or kale]," Kate Patton, MEd, RD, CSSD, LD told Cleveland Clinic. "As a bonus, both contain omega-3 fatty acids. This helps fight the inflammation at the root of heart disease and other chronic illnesses."
Chloe Schweinshaut, RD, LDN, CLT agrees. "Unlike most things in your diet you really can't get enough vegetables," she told Boston Magazine. "It's important to eat a mix of colors and varieties to ensure you get a diverse blend of vitamins and minerals."
What's the best way to prepare spinach and kale?
Spinach and kale are very similar in appearance, but they work best in slightly different recipes, and that's another important element to consider when you're choosing which to buy. After all, if you like a certain type of food, you're more likely to eat more of it.
Both are a great addition to salads and pasta, for example, but spinach, with its subtle flavor, might be a nicer addition to a smoothie, a juice, or a shake. You can bake spinach leaves to create spinach chips, but arguably baking kale will give you a crunchier, crispy, tastier result. But again, this is all down to personal preference.
The best vegan spinach and kale recipes
Of course, you can buy spinach and kale, and then rotate them throughout the week in various different recipes. And honestly, that's the option we'd choose. Why pick one when you can have both? For your cooking inspiration, we've compiled these tasty, vegan, nutritious recipes, each of which features either kale or spinach as the star of the show.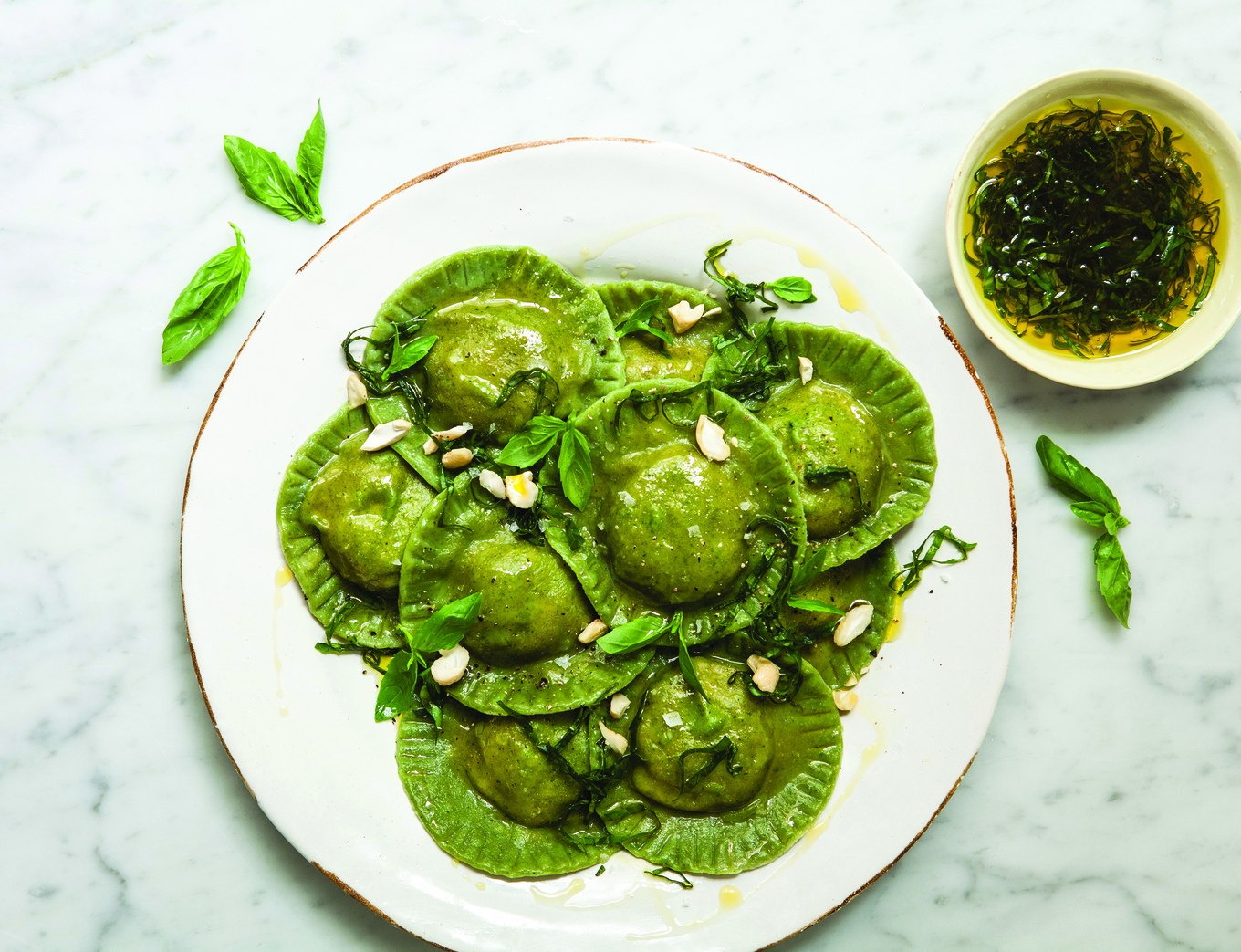 So Vegan
1 Spinach Ravioli With Cashew Cheese Filling
Made with fresh spinach, this creamy, herby, stuffed ravioli is the ultimate comfort dish. For extra carby goodness, serve with a side of delicious crusty bread and vegan garlic dipping sauce.
Get the recipe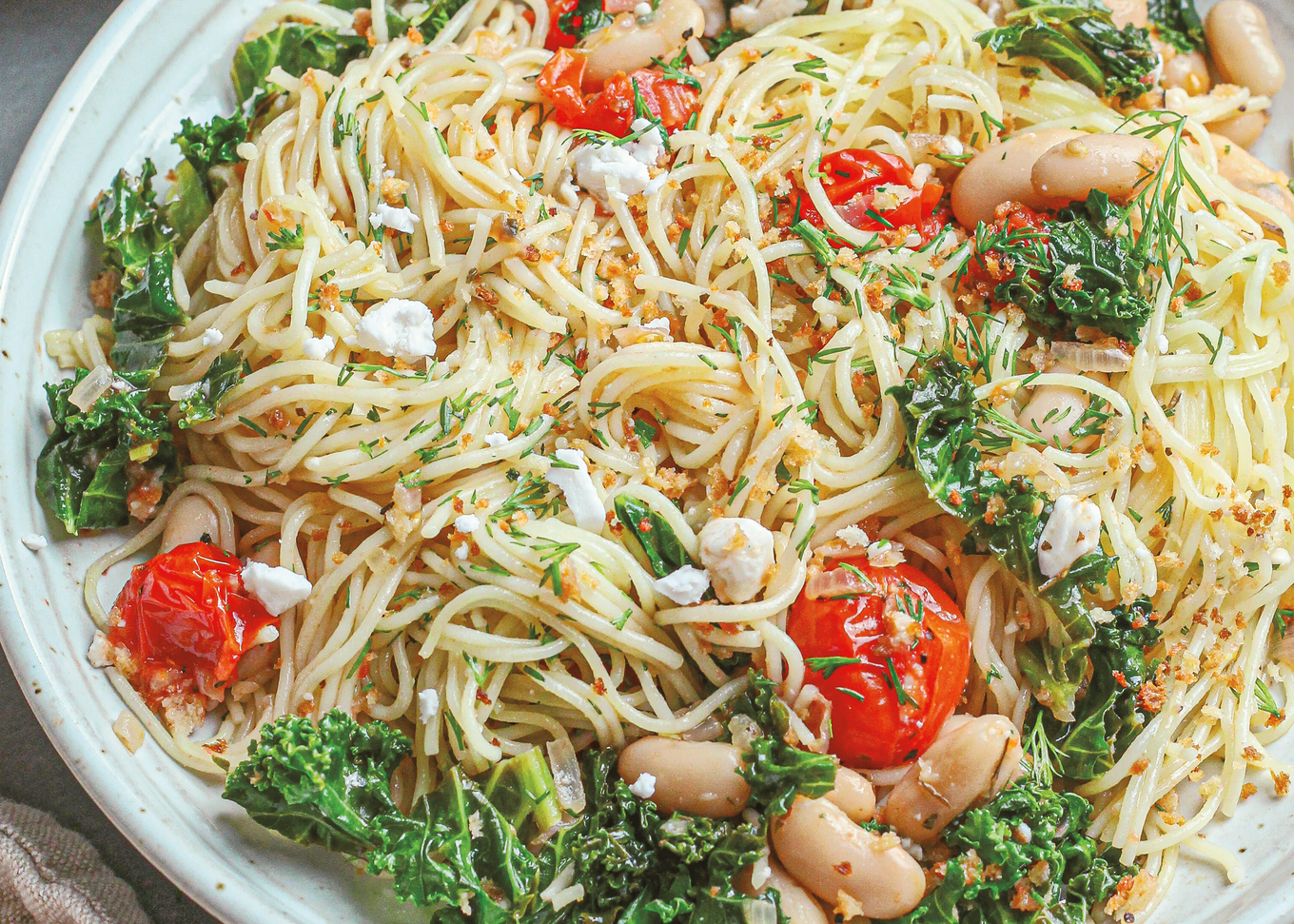 Jannet Gronnow
2 Angel Hair Pasta With Lemon, Kale, and Feta
This light and flavorful pasta dish combines creamy vegan feta with zesty lemon and fresh kale for an aromatic summer meal, ideal for enjoying al fresco, with a glass of wine in hand.
Get the recipe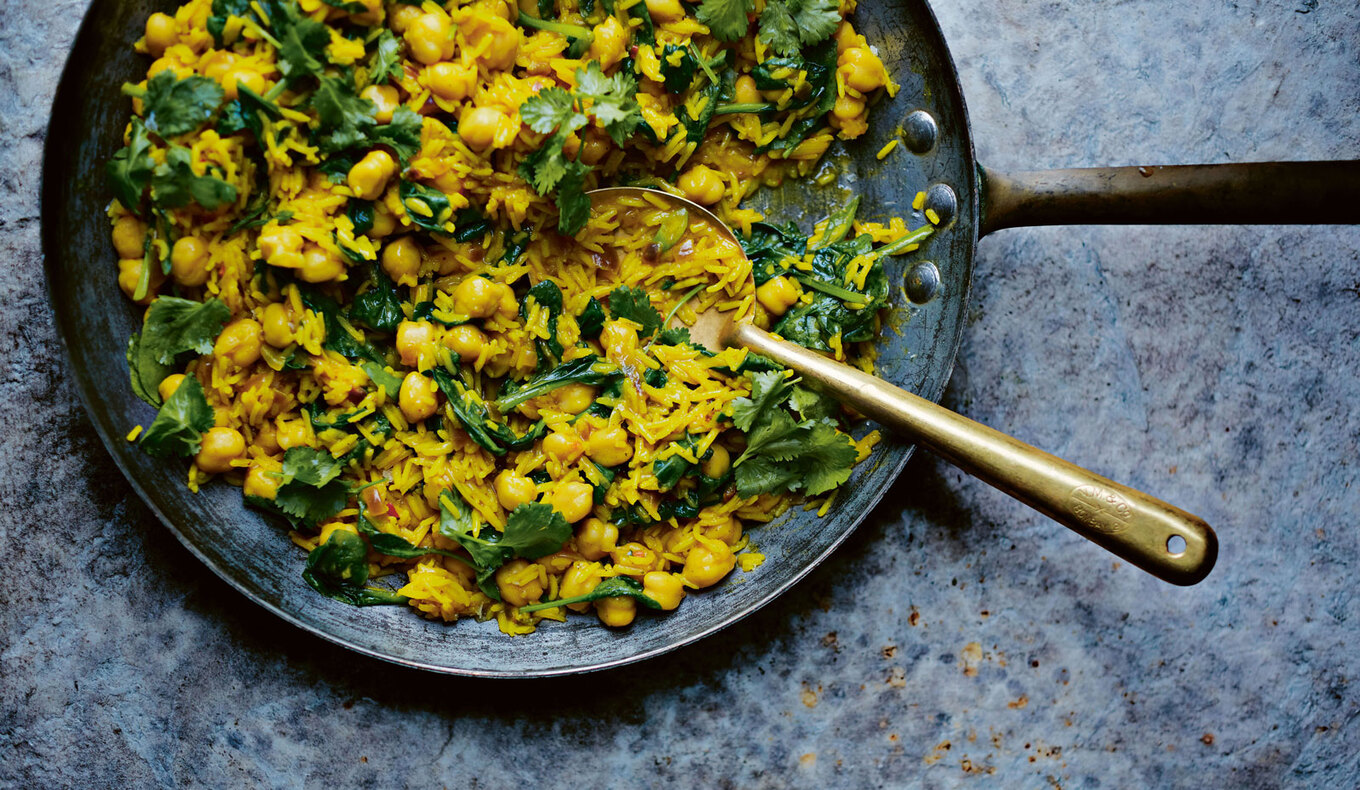 Katy Beskow
3 Spinach, Chickpea, and Lemon Pilaf
Transport yourself to the Middle East with this spiced pilaf with spinach and chickpeas, guaranteed to please everyone in the family. Don't forget the grilled flatbreads and vegan yogurt sauce for serving.
Get the recipe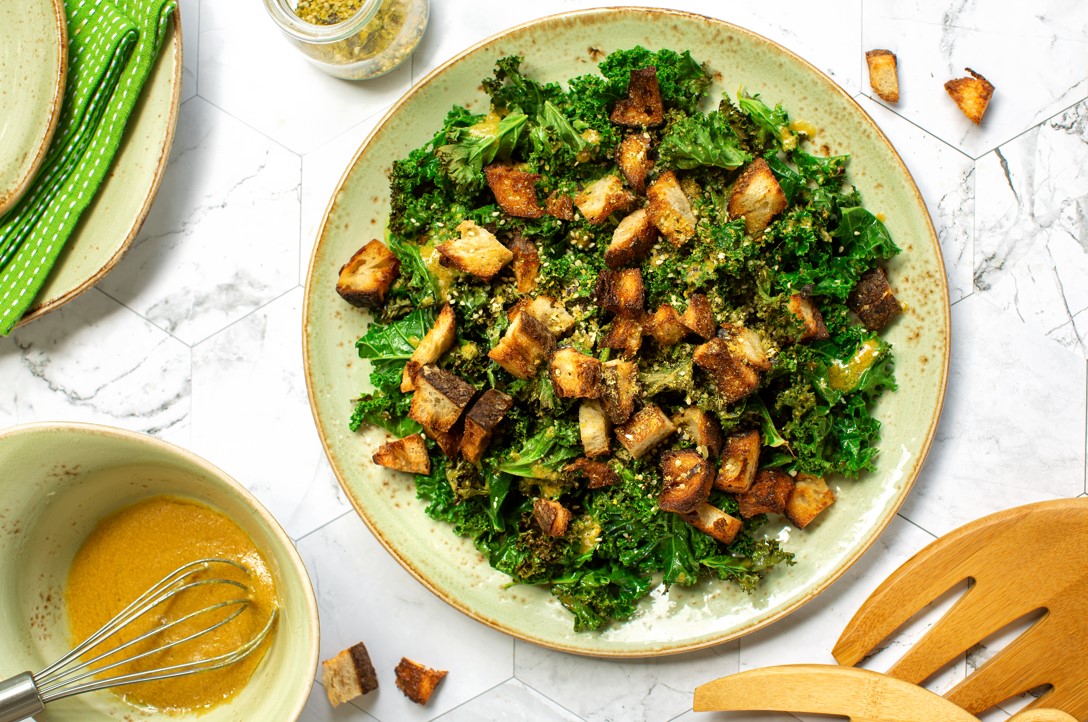 Hannah Kaminsky
4 Kale Caesar Salad
Caesar salads are often served with chicken, anchovies, and parmesan cheese, but honestly, there are no rules when it comes to experimenting with food. This tasty variation of the lunchtime classic features kale, chickpea miso paste, and hearty sourdough croutons.
Get the recipe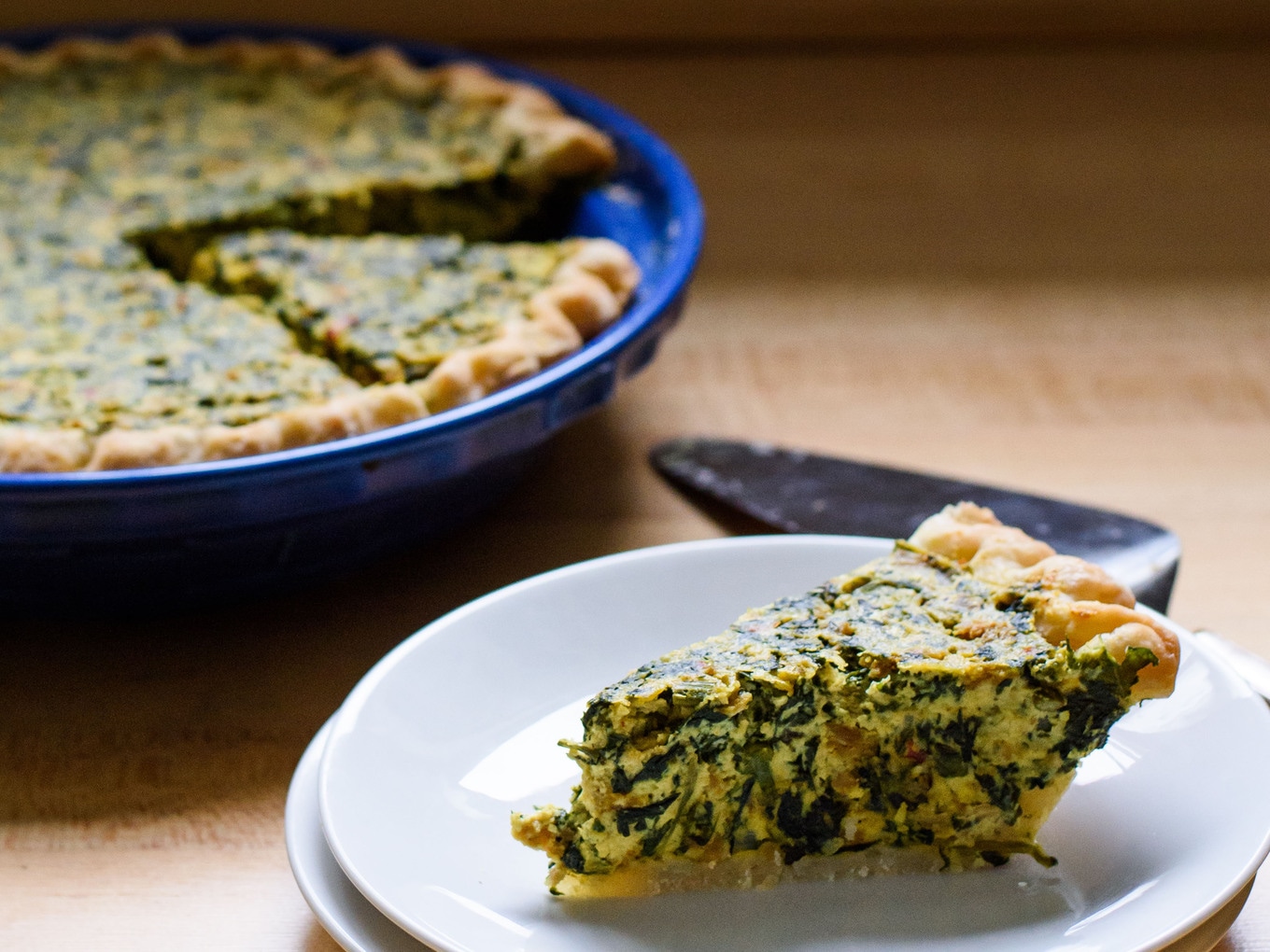 Linda Soper-Kolton and Sara Boan
5 Sausage Quiche With Spinach and Asparagus
Eggs are not required to make a delicious quiche. Instead, simply swap in tofu and cashews, instead, and load up with your favorite ingredients, like vegan sausage, spinach, and asparagus.
Get the recipe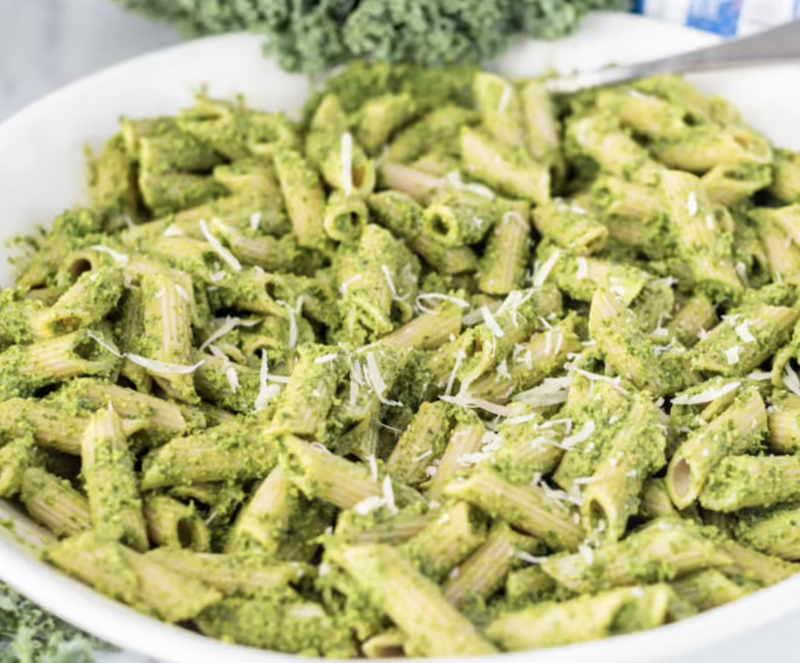 Danielle Keith
6 Oil-Free Kale Pesto Pasta
Bookmark this recipe for the next time you come home from a long day and you just want something quick, easy, and filling. It comes together quickly and it only involves two steps. Easy peasy and nutritious.
Get the recipe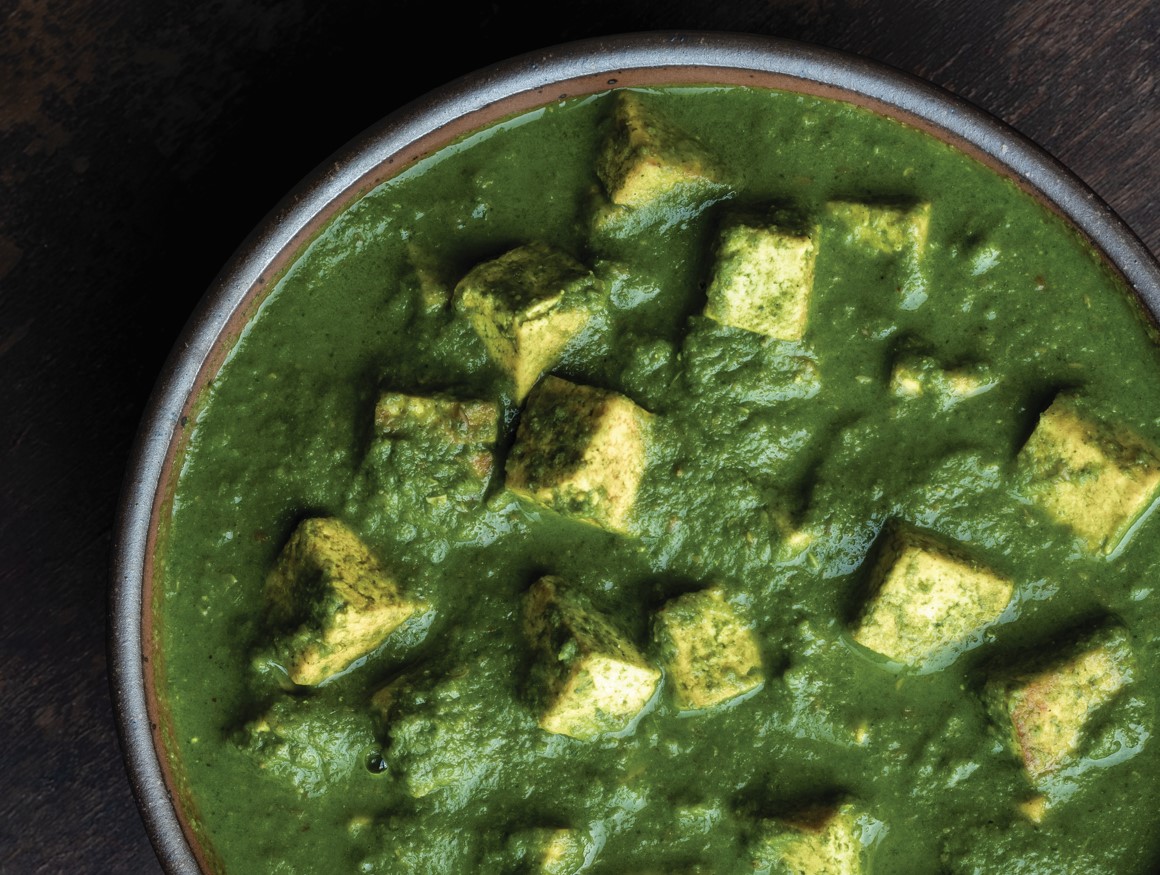 Sheil Shukla, MD
7 Spicy Spinach Chili Pālak Tofu
Hosting a curry night? Wow your guests by presenting them with this bright green, ultra-garlicky, spicy, spinach pālak Indian gravy, which is served with tasty turmeric tofu and garam masala.
Get the recipe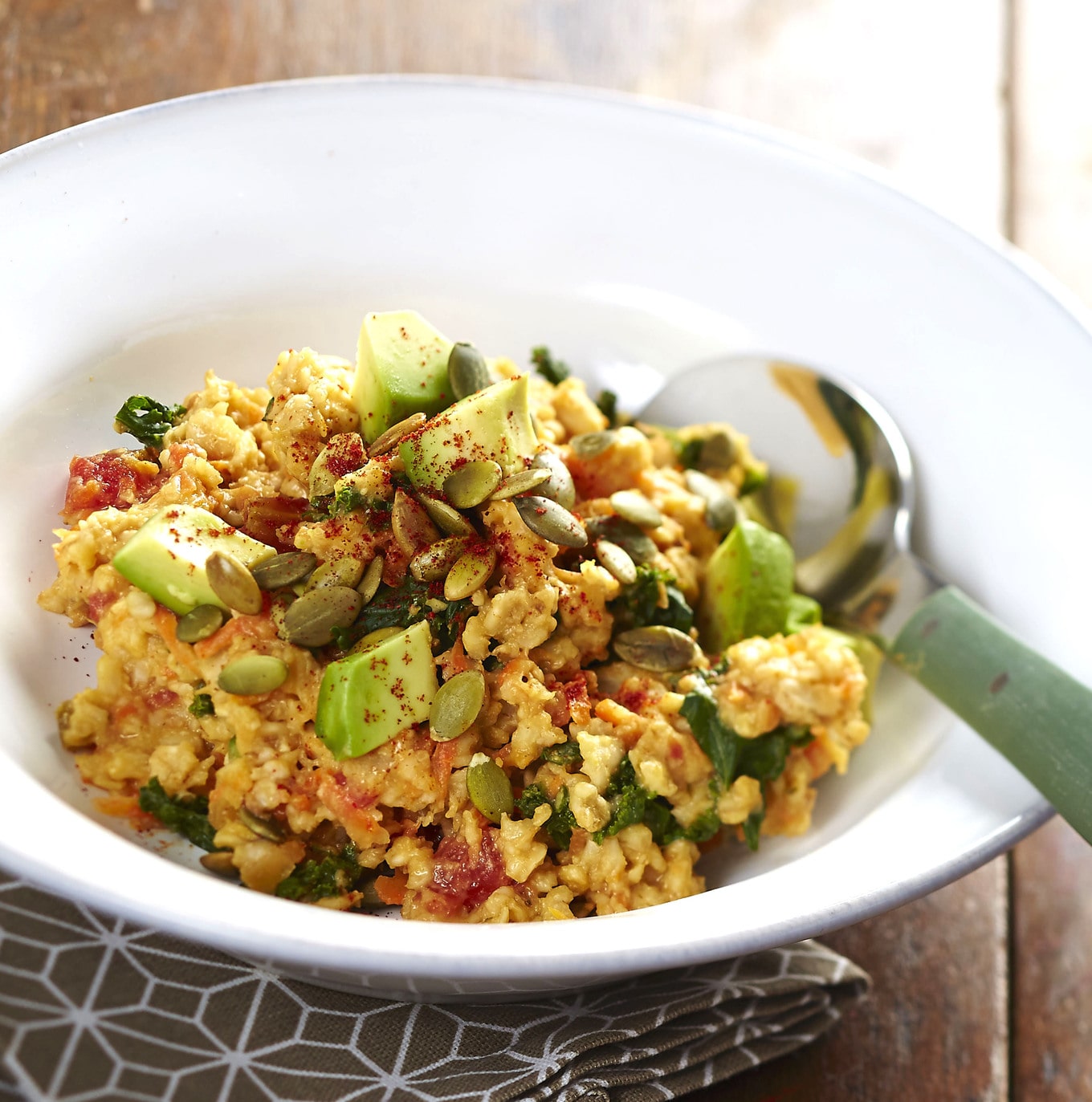 Matt Frazier and Stefanie Romine
8 Cheesy Oatmeal Bowl With Kale & Pumpkin Seeds
And finally, if you're bored of your regular oatmeal and fruit, why not make things savory by adding some cheese, kale, and pumpkin seeds? It's guaranteed to become your new favorite way to start the day.
Get the recipe
For more on fruits and vegetables, read: