Cookbook author, photographer, and television personality Mary McCartney—daughter of legendary Beatles bassist Sir Paul McCartney—recently appeared on the Today show to share a few of her favorite vegan entertaining recipes for the holidays.
During the show, McCartney wowed the show hosts with her flatbread with eggplant caponata topping, no-bake chocolate mousse tart with raspberries, and her signature spicy vodka cocktail.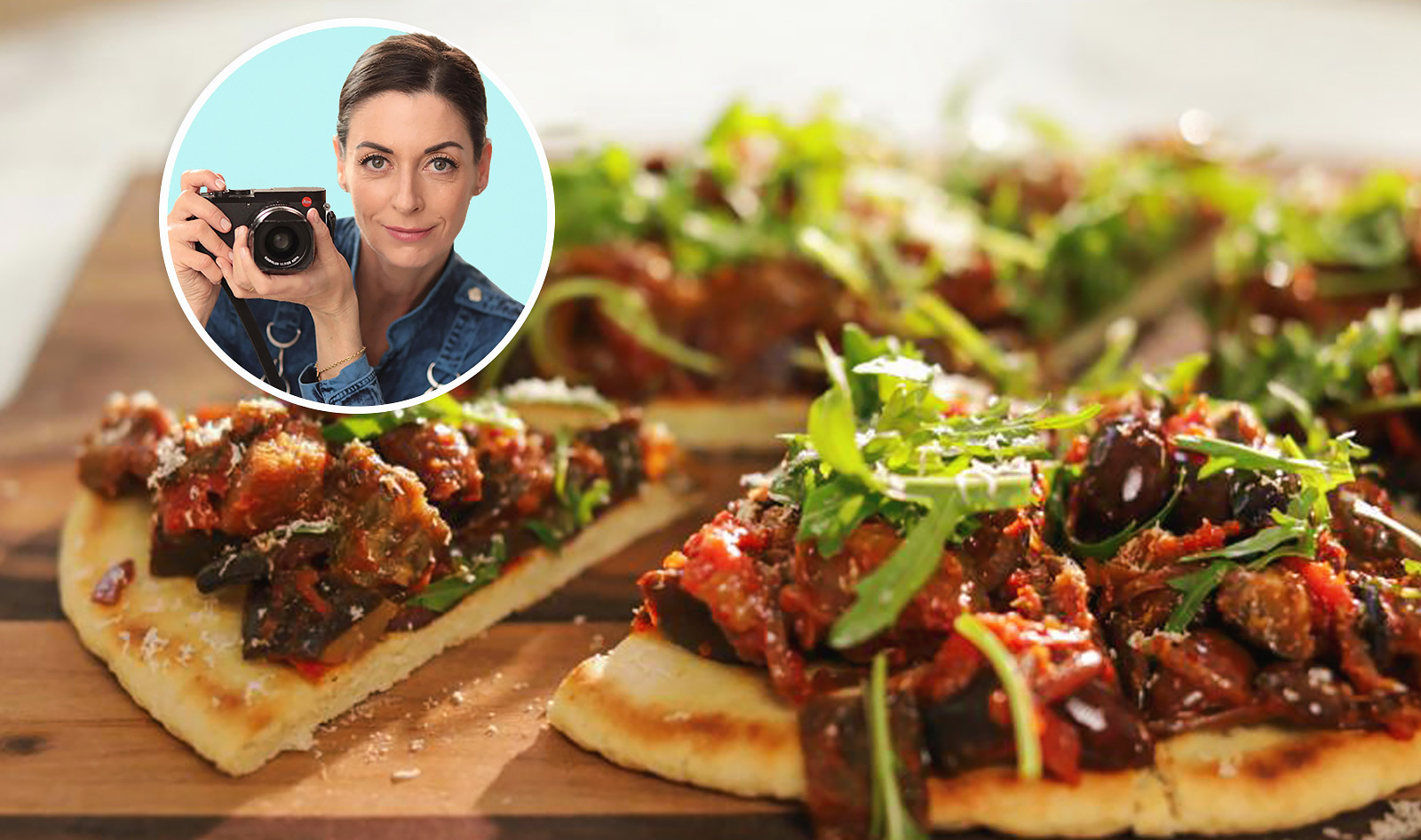 Food Network
"I was skeptical about this dessert because of the secret ingredient," show host Craig Melvin said on the episode. "Now I'm a believer."
For the no-bake chocolate tart, McCartney uses silken tofu in the tart's chocolate mousse filling, along with melted chocolate and hot chocolate mix (in lieu of cocoa powder and sugar). "The thing about tofu is that it's a flavor carrier," McCartney said while explaining its use as a dairy- and egg-free base in the mousse.
McCartney also shares her cooking tips and meat-free recipes as the host for the Discovery+ and Food Network cooking show Mary McCartney Serves It Up.
The McCartneys' vegan activism
In addition to Mary, the iconic McCartney family is full of animal-loving activists. Paul, Mary, and Mary's sister, Stella, are all vegetarian and advocate for animal-free lifestyles in their own way. Mary and Stella's mother, Linda—who passed away from breast cancer in 1998—also advocated for meat-free eating more than 30 years ago.
Earlier this year, Paul penned a letter to then-Starbucks CEO Kevin Johnson urging him to drop the Starbucks vegan milk surcharge in the United States. As McCartney pointed out, Starbucks dropped its vegan milk surcharge at its 1,020 United Kingdom locations that same year but has yet to extend the policy to its more than 31,000 stores worldwide.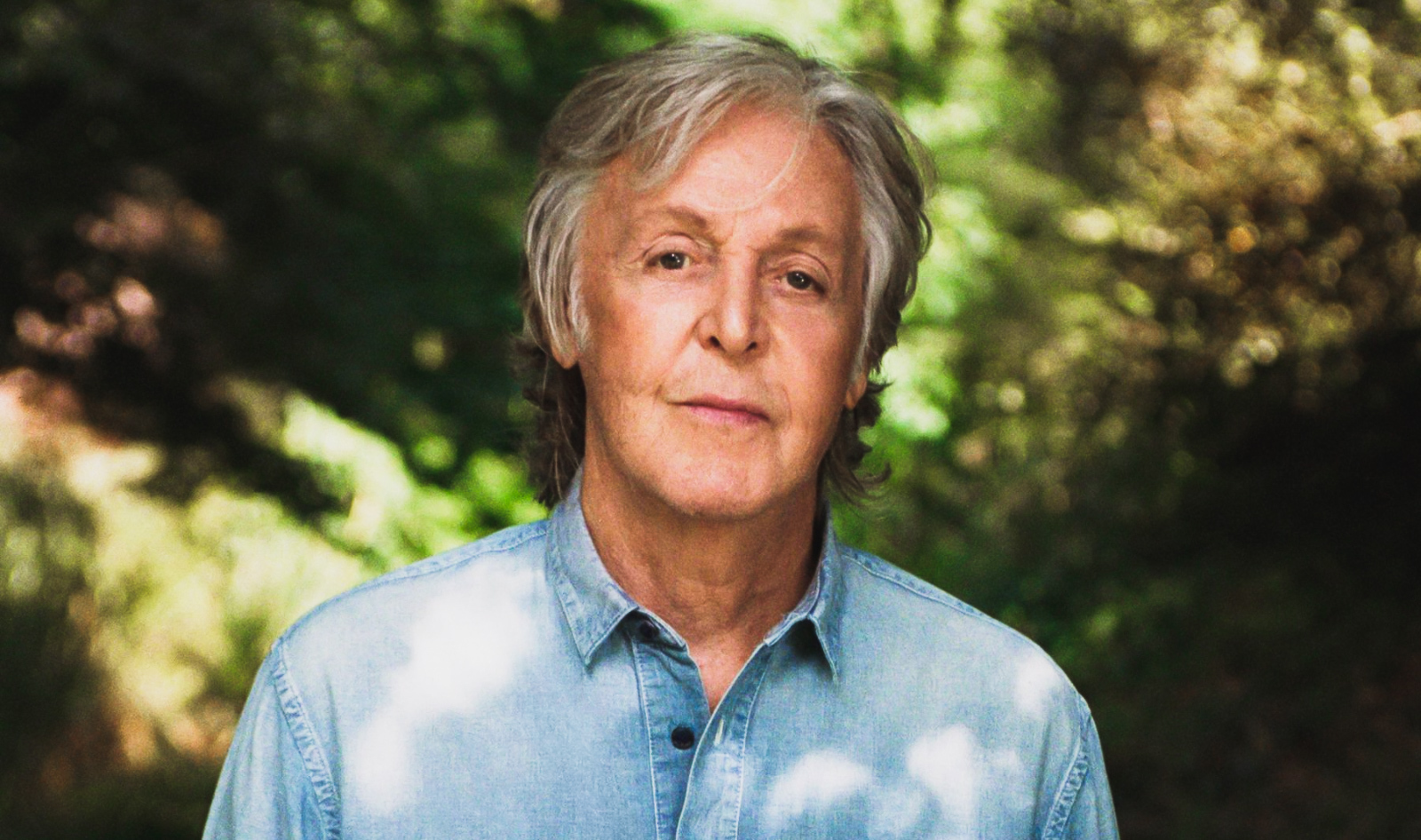 Mary McCartney
"It recently came to my attention that Starbucks in the USA has an extra charge for plant-based milks as opposed to cow's milk," McCartney wrote in the letter. "I must say this surprised me as I understand that in other countries like [the] UK and India, there is the same charge for both types of milk and I would like to politely request that you consider this policy also in Starbucks USA."
In addition to Paul MacCartney's vegan activism and influence, Linda McCartney's pioneering meat-free diet lives on through the UK-based company Linda McCartney Foods, which produces a wide range of vegetarian and vegan-friendly meat and dairy alternative products.
Last year, Paul McCartney and his daughters celebrated Linda's legacy in the form of a new vegan cookbook, Linda McCartney's Family Kitchen. Linda McCartney was an avid home cook, and this latest cookbook includes 90 of her greatest recipes that were slightly revamped and repackaged for the modern vegan audience.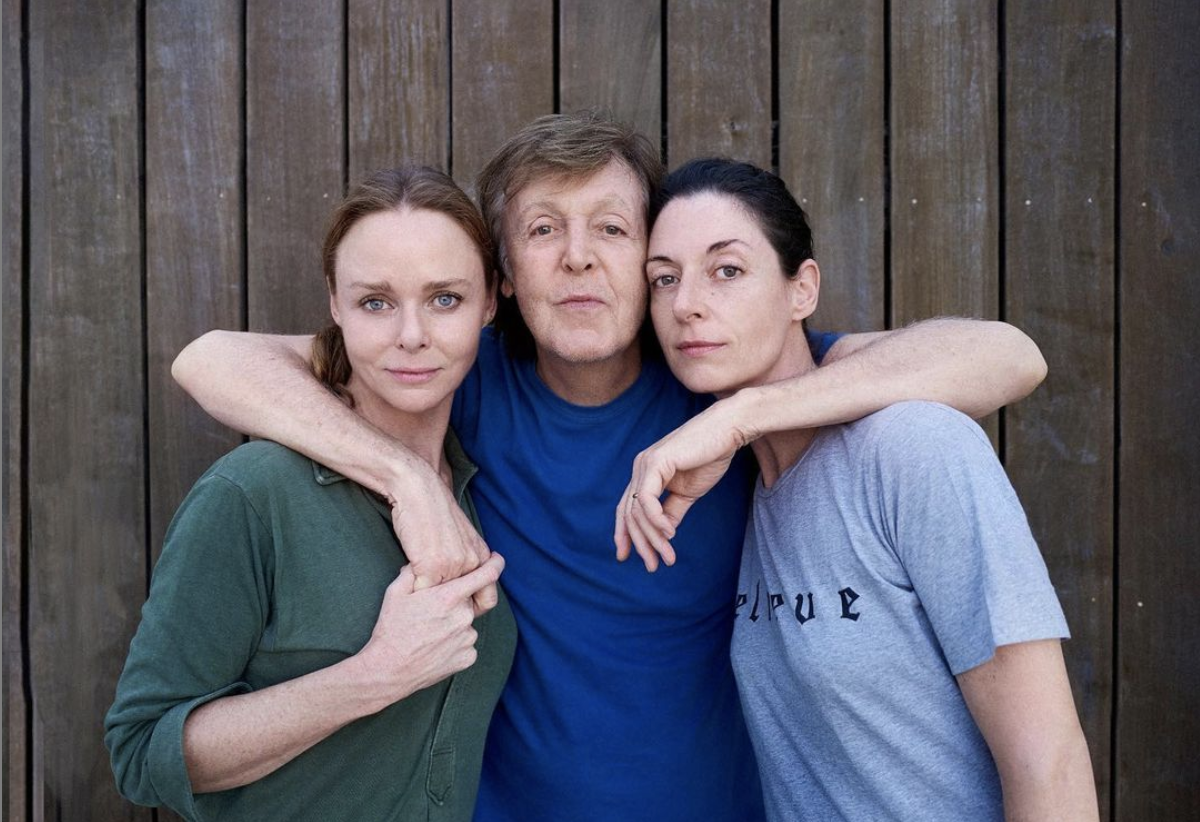 Mary McCartney
When it comes to animal advocacy, the McCartneys are responsible for launching the Meat-Free Monday campaign in the UK in 2009. The family continues to advocate for this movement to this day—both in the UK and worldwide. During its 10th anniversary in 2019, the trio celebrated with a new "loud and proud" campaign that was endorsed by celebrities and political figures, including Ringo Starr, Tom Hanks, Paul Rudd, Isla Fisher, Ellie Goulding, Alicia Silverstone, and Orlando Bloom, among others.
"Ten years of Meat Free Monday—I can't believe it," Paul McCartney said at the time. "It's beautiful, and the support we've had from all these lovely people—you and all the other lovely people—it's been great. It's a simple idea that people have caught onto. They love it, we love it, the planet loves it, everybody loves it, the animals love it. It's Meat Free Monday—happy 10 years."
Stella McCartney's mark on eco fashion
Fashion designer Stella McCartney is known for her commitment to ethical fashion. Her vegetarian fashion house refuses to use fur, animal skin, feathers, exotic skins, or animal byproducts in the glue used in her shoes and bags (though it still uses silk and wool).
This year, Stella McCartney also launched a luxury vegan skincare line, called Stella by Stella McCartney. The eco-friendly range includes products such as a 2-in-1 Reset Cleanser, a Restore Cream, and an Alter-Care Serum.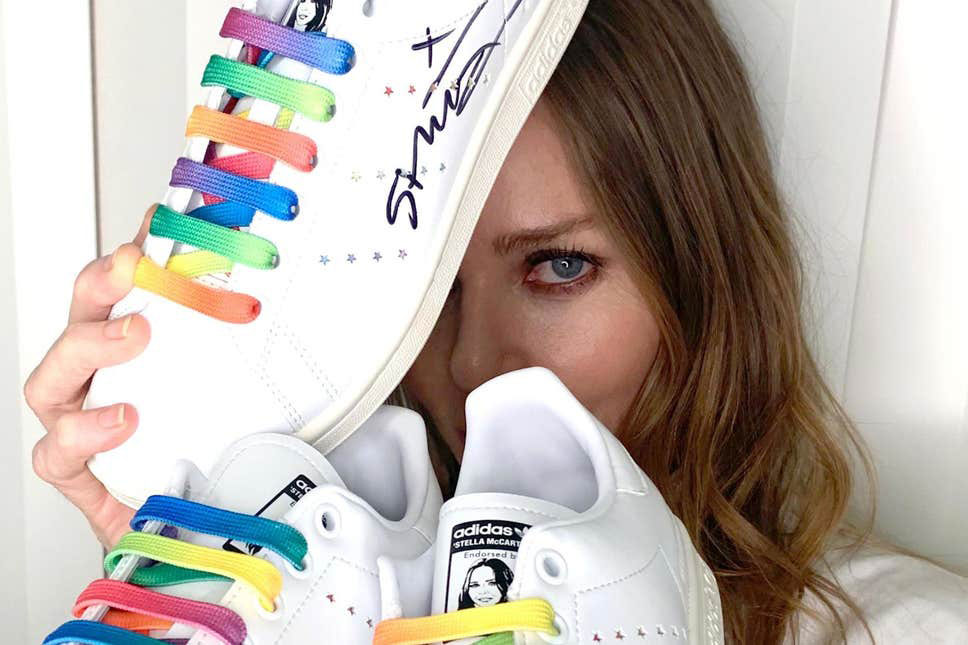 Stella McCartney continues to raise the bar for sustainability, challenging wasteful fashion industry practices and creating positive change by using eco-conscious materials such as vegan faux fur made from plant fibers and handbags made from mushroom leather. In fact, she was the first to debut a mushroom leather handbag, the Frayme Mylo bag, on the fashion runway. It was the first commercially available product made from Bolt Threads' innovative vegan mushroom leather.
Stella McCartney has also been bringing her unique style and sustainable vision to Adidas for nearly two decades. In 2018, Stella McCartney and Adidas launched the first vegan leather version of the iconic Stan Smith sneakers. The popularity of the vegan leather Stan Smiths resulted in additional designs, including a style made with rainbow accents and collaborations with Disney, Marvel Studios, and more. Last year, the partnership also resulted in a concept Stan Smith sneaker made using the same mushroom leather as Stella McCartney's Frayme Mylo bag.
For the latest vegan news, read: