If you're a student, chances are that you're adjusting to your new routine now that summer break is over. It's tempting to hit snooze before rolling out of bed 10 minutes before class. But what about breakfast? We're reminded that breakfast is the most important meal of the day, yet many people don't have the time to make a healthy and tasty breakfast before tackling the school day. This can be an issue because, to properly fuel our bodies and our brains for a full day of learning, we need sustenance—fatty, vitamin and mineral-rich, fruit-and-vegetable-filled options that will leave us feeling satiated, too. With this in mind, we're featuring eight quick-and-easy back-to-school vegan breakfasts that take no more than 15 minutes to prepare, have minimal ingredients, and won't have you sick of the same ol' thing.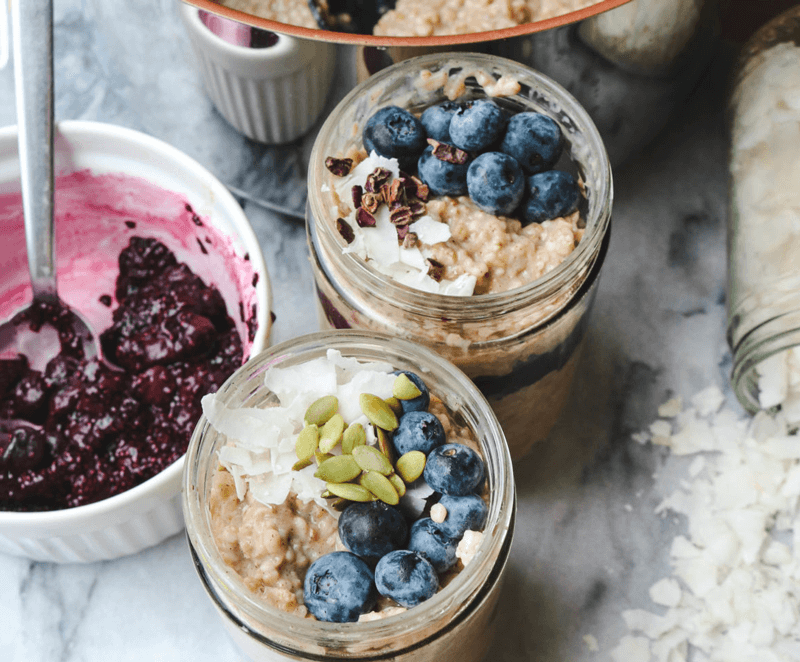 From My Bowl
1 Greens on the go
Caitlin Shoemaker of From My Bowl cleverly disguised her daily dose of greens in these zucchini oatmeal jars that take minutes to prepare. Sweetened with blueberries and packed with healthy fats from chia seeds, this combination will keep you full until lunch. Low on time? This easy dish leaves a free hand for note-taking so grab your jar and a spoon, mute your mic, and enjoy!
Get the recipe here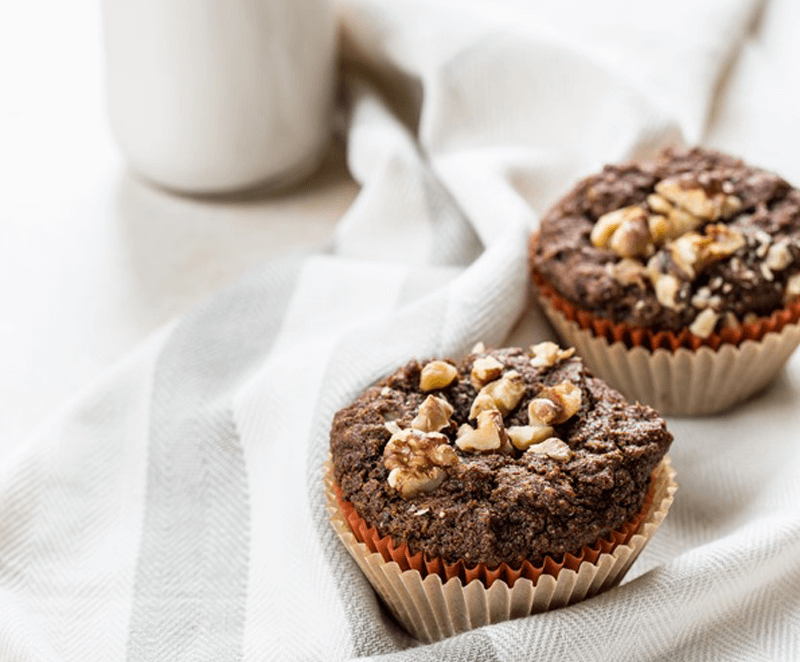 Oh She Glows
2 Pumpkin-spice fix
Oh She Glows' pumpkin gingerbread muffins are the perfect way to add a little pumpkin spice into your life. Packed with vitamins A and C from the pumpkin purée and good-for-you fats, we guarantee you'll be serving up seconds. There's also no need to set an alarm with the smell of these coming out of the oven in the morning!
Get the recipe here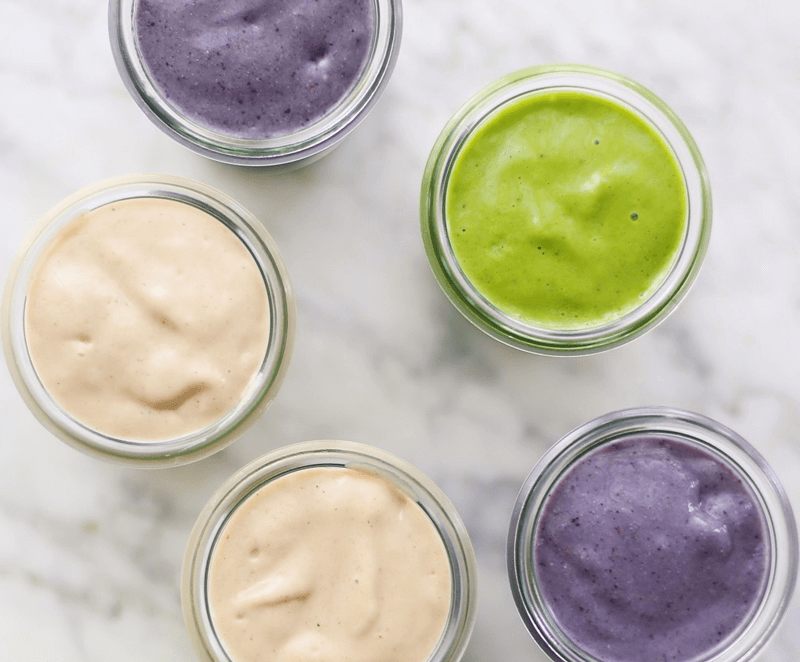 In My Bowl
3 Low-sugar smoothie
Recipes for fruit-filled smoothie blends are easy to find, but where are all the vegetables? Alexandra Dawson from In My Bowl created this delicious, low-sugar blend with cauliflower and zucchini that you can make three different ways. Prep time: one minute. Blend time: one minute. These veg-forward drinks are perfect for mornings when you roll out of bed five minutes before class. We're not judging. Been there, done that.
Get the recipe here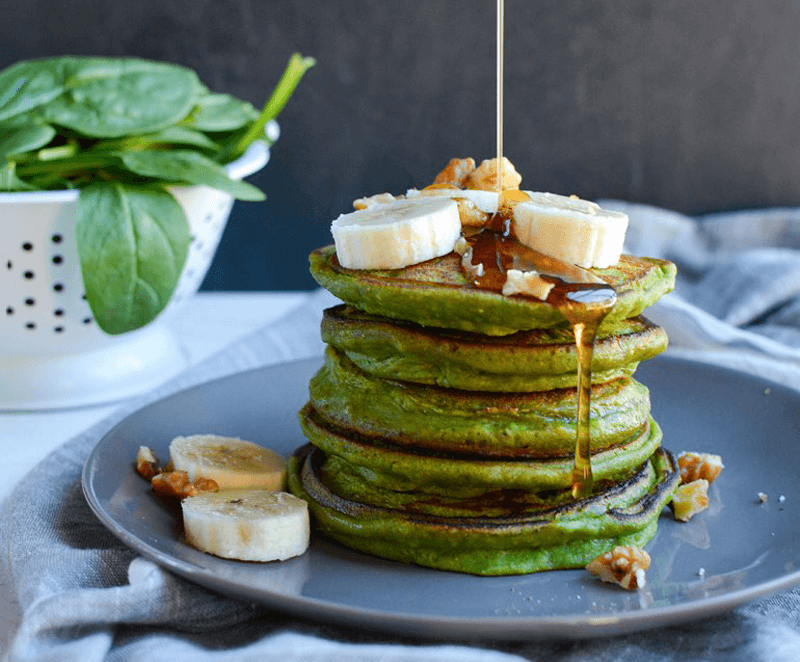 Nosh and Nourish
4 Spinach-filled flapjacks
Traditional pancakes are brown and served with fruit, maple syrup, powdered sugar, and/or whipped cream, but Kelly Pfeiffer of Nosh and Nourish has changed the flapjack game thanks to these super green pancakes. Think about it this way: you won't have to worry about getting your daily greens in if you have these in the morning.
Get the recipe here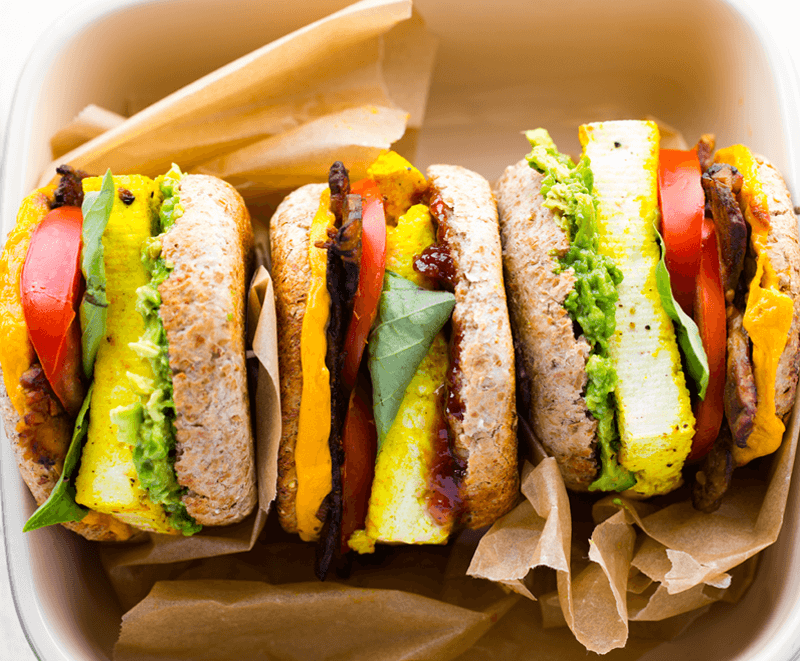 Healthy Happy Life
5 "Eggy" breakfast sandwiches
Protein-packed tofu makes for a great egg replacement in these fully loaded breakfast sandwiches by Kathy Patalsky at Healthy Happy Life. These vegan "hand-helds" are the perfect combination of sweet and savory and are made for days when you're in a time crunch but don't want to skip out on flavor. They're also on the heartier side, so don't worry about having to sneak away from your computer for a snack in the middle of a lesson.
Get the recipe here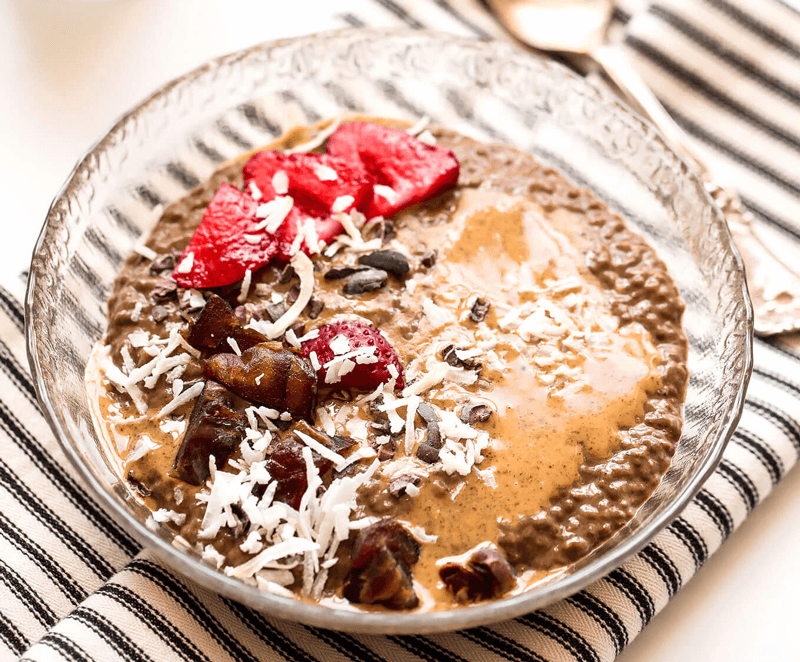 Blissful Basil
6 Chia pudding power bowl
Chia pudding has become one of the trendiest, most decorated healthy breakfast dishes on social media, and Blissful Basil has one-upped regular chia pudding by adding green powder and blending it with chocolate and almond butter. The healthy fats from the chia pudding will satiate you longer and act as pure brainpower, but perhaps the biggest plus to this version is the fact that the pudding tastes like dessert!
Get the recipe here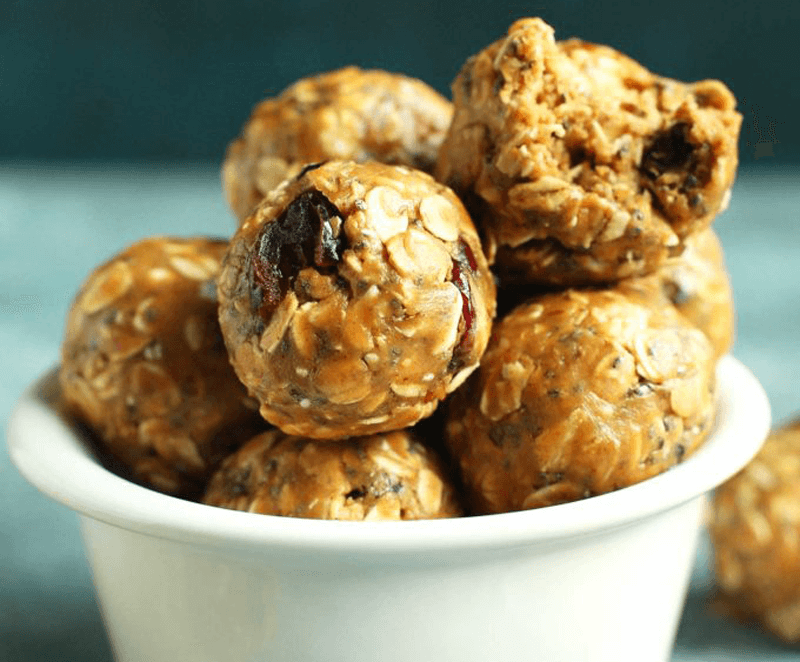 Minimalist Baker
7 Classic PB&J with a twist
Minimalist Baker has turned this classic lunch-time treat into a quick and easy breakfast (or snack) that you can whip up in just 15 minutes. A combination of oats, flaxseed, and nut butter will fill you up, while dried fruit provides a bit of sweetness to get you through the day because, let's face it, class can get exhausting.
Get the recipe here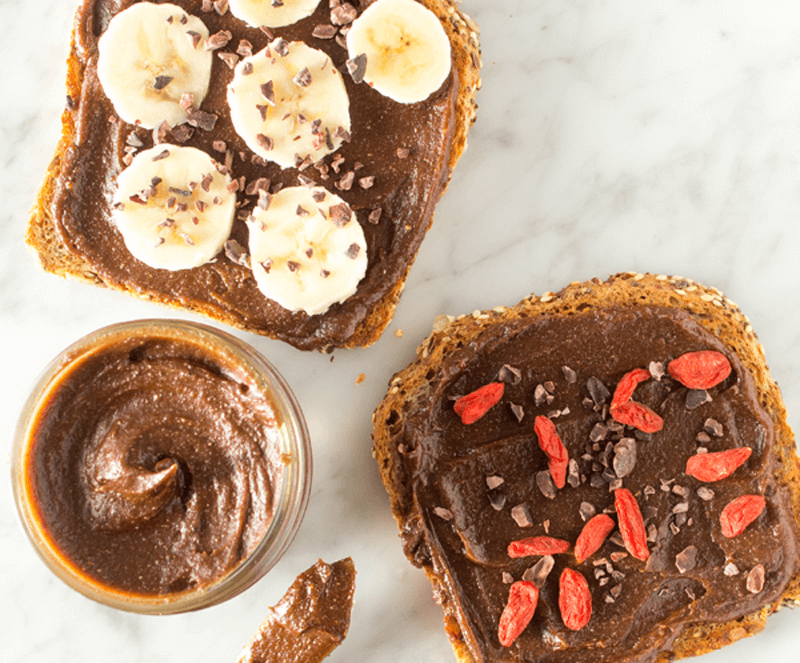 Sweet Potato Soul
8 Nutrient-filled Nutella
As Jenné Claiborne of Sweet Potato Soul once said, "I'm sure you know that breakfast is the most important meal of the day. But I get it. Who has time to make a fancy meal first thing in the morning … before class? Ain't nobody got time for that!" That's why she's got you covered with a video filled with vegan breakfast ideas and an exclusive, homemade maca Nutella recipe that comes together in no time (if you do a little bit of prep beforehand)!
Get the recipe here
Anastasia Barbuzzi is a health and wellness enthusiast, journalist, freelance writer, and founder of Written Girl.
For more vegan breakfast ideas and recipes, read:15 Vegan Breakfast Foods for Any Kind of Morning
13 Vegan Bacon Brands for Breakfast, Lunch, and Dinner
The Ultimate Vegan Breakfast Skillet