In March, dairy-free Babybel snacking cheeses will begin to roll out across retailers in the United States. The launch is part of a larger move by Bel Brands, Babybel's French parent company that has been in the dairy business for 150 years. The new snacking cheese is certified vegan and is made to taste exactly like its popular dairy-based counterpart: a tangy mozzarella cheese with a bouncy bite. Just like the dairy version, the vegan option of the snackable cheese comes wrapped in a peelable wax. While the dairy version is wrapped in a red wax, Plant-Based Babybel comes in green wax—making the vegan cheeses easier to identify and just as fun to eat.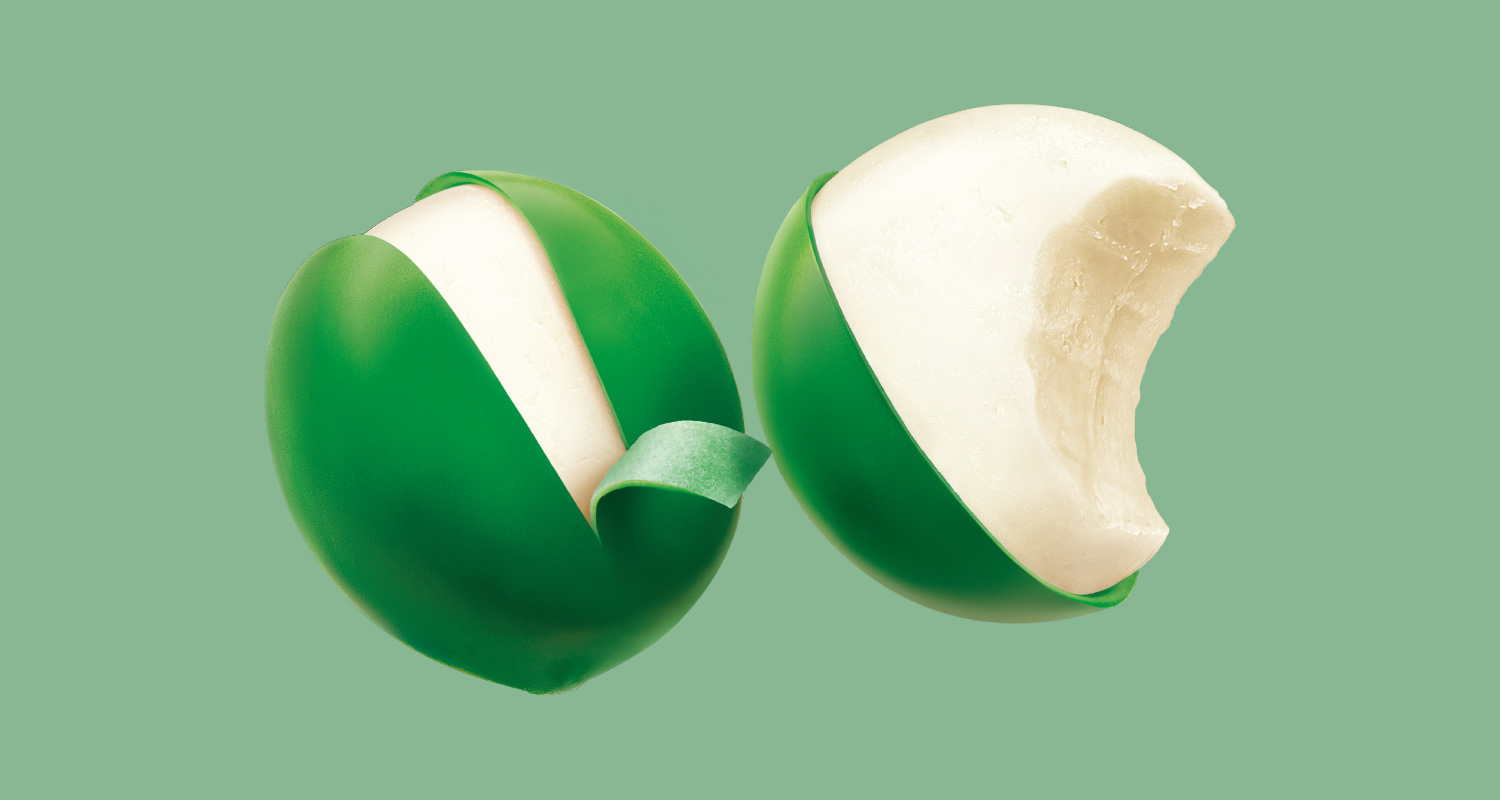 Bel Brands
"For many consumers, our products' iconic taste is a powerful memory back to their childhoods, and continues to be part of their snacking routine today, so taste and texture were hugely important as we developed dairy-free versions," Florian Decaux, Plant-Based Acceleration Director at Bel Brands USA, told VegNews. "It was critical we delivered on that same creamy, delicious flavor our fans grew up with and continue to love today by holding the plant-based offerings to the same quality and taste standards as our dairy-based varieties."
Bel Brands is launching Plant-Based Babybel cheeses in the US after it first introduced them in the United Kingdom via major retailer Sainsbury's on January 1. This product launch is also just the tip of the iceberg for Bel Brands, which is working to bring its product portfolio into a new era with more dairy-free innovation.
"For nearly a decade, we've closely monitored the plant-based conversation and innovation, especially when involving dairy products, like cheese. We saw the changes in consumer behaviors, and more people shifting to follow an increasingly flexitarian diet, and weaving plant-based products into their everyday lives," Decaux said. "Their demand highlighted what was missing, which quickly started our multi-phased approach across our portfolio to perfect the recipes we're rolling out now."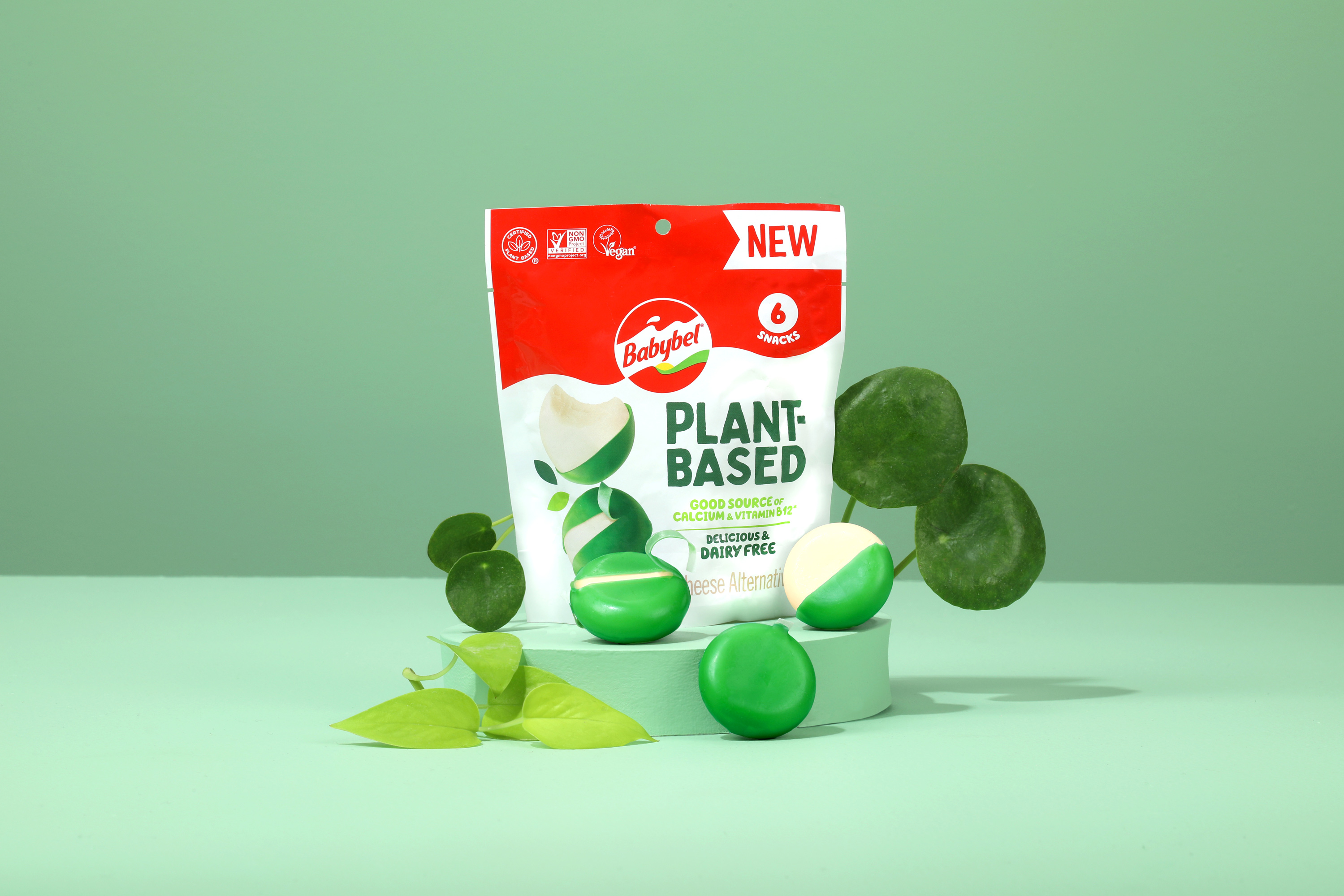 Bel Brands
Babybel cheese goes dairy-free
Bel Brands' first dairy-free remake came in the form of Boursin Dairy-Free Cheese Spread Alternative, which hit stores such as Trader Joe's, Kroger, and Sprouts in October 2020. A cheese created specifically for entertaining, the vegan Boursin spread was developed in partnership with iconic vegan brand Follow Your Heart and is made from organic coconut oil and organic expeller-pressed canola oil.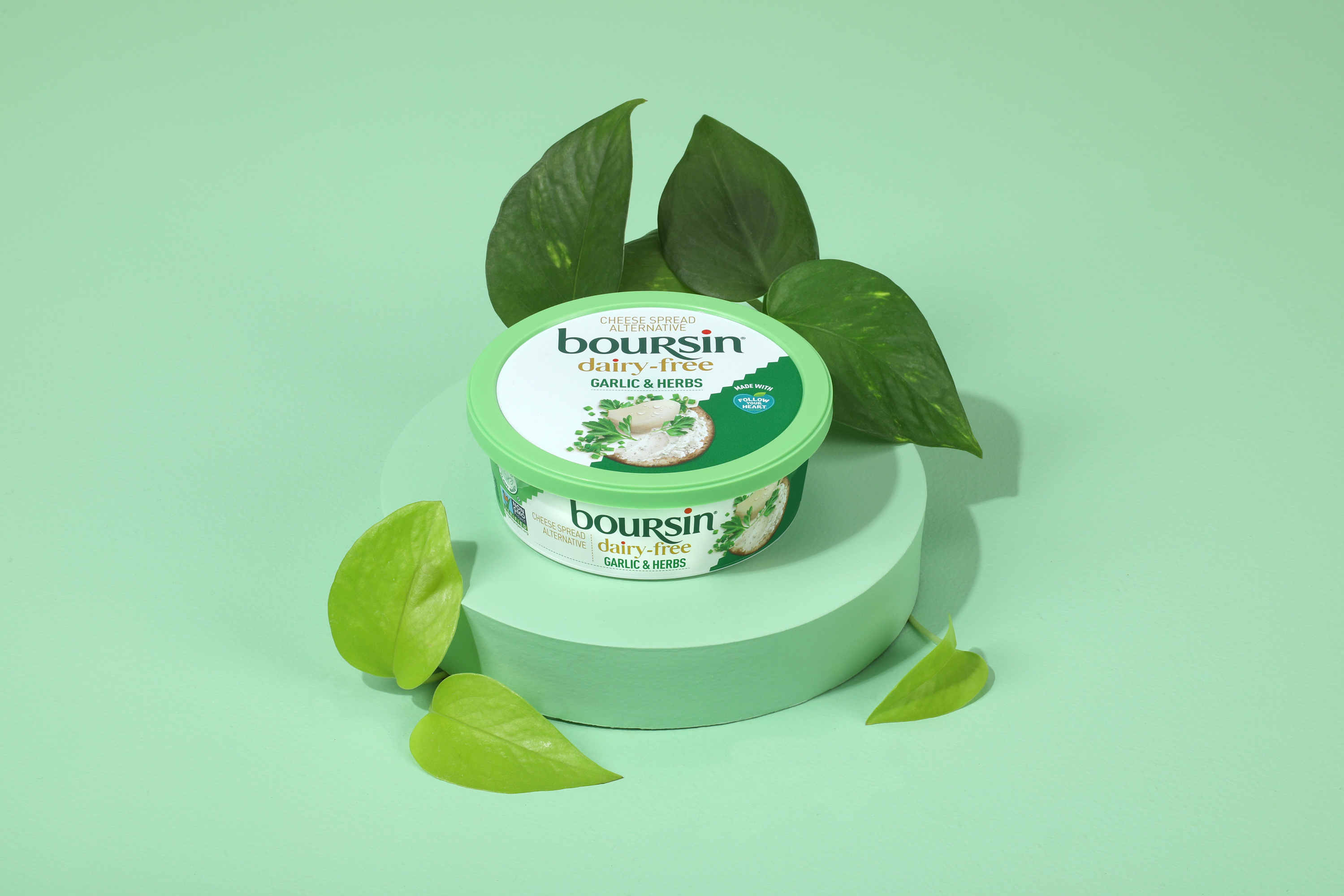 Bel Brands
The company is approaching the dairy-free space with a vast knowledge of what makes for a good cheese. In addition to using its 150 years of cheese know-how to inform product development, Bel Brands has been heavily invested in gathering consumer input on its new dairy-free launches. According to Decaux, consumer feedback in response to the dairy-free Boursin has been "overwhelmingly positive," validating Bel Brands' move to develop dairy-free versions of its other classics, such as Babybel.
"For Babybel, this process took a lot of trial and error in perfecting the final recipe. We collaborated closely with consumers to make sure we were getting the taste, texture and quality just right," Decaux said. "With this feedback, combined with many inputs from our Bel experts and other resources, we're confident we nailed the recipe to provide a similar experience to Babybel Original for an expanded audience of dairy-free and flexitarian consumers."
The vegan Babybel cheeses are already more sustainable as they do not include environmentally damaging dairy and to further reduce their carbon footprint, Bel Group is offering them in an outer package that is 80-percent paper and inner packaging that is certified at-home compostable by TUV Austria. This sustainability move is part of Bel Brands' overarching goal of packing its cheeses in 100-percent recyclable and biodegradable materials by 2025.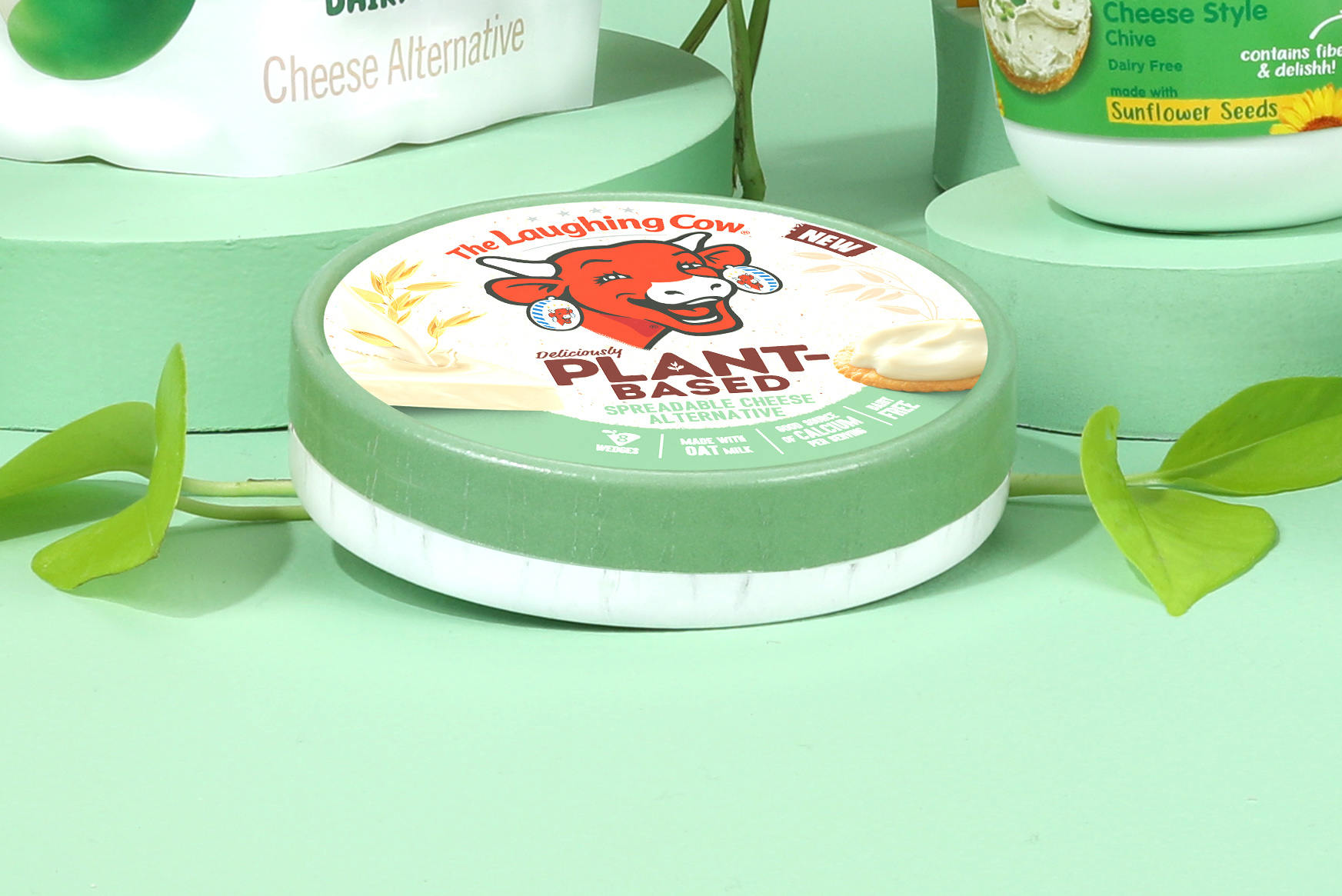 Bel Brands
What about dairy-free Laughing Cow wedges?
Right up there with Babybel, one of Bel Brands' most iconic products is The Laughing Cow spreadable cheese wedges. And US consumers won't have to wait much longer for the dairy-free version as Bel is in the final stages of perfecting it.
"The dairy-free snacking category is very limited when it comes to quality, spreadable cheese alternatives, and we're looking forward to offering consumers this option that provides the familiar taste from The Laughing Cow cheese," Decaux said. While the formulation has yet to be finalized, Bel has been exploring oat milk as a way to deliver creaminess to the plant-based version of its popular cheese wedges, which it expects to hit US stores some time in 2023.
"For The Laughing Cow, developing the right creamy deliciousness and spreadability our fans expect from this brand has been a priority," Decaux said. "We're spending a bit more time on this one, so you'll have to wait a little longer, but we know the wait will be worth it."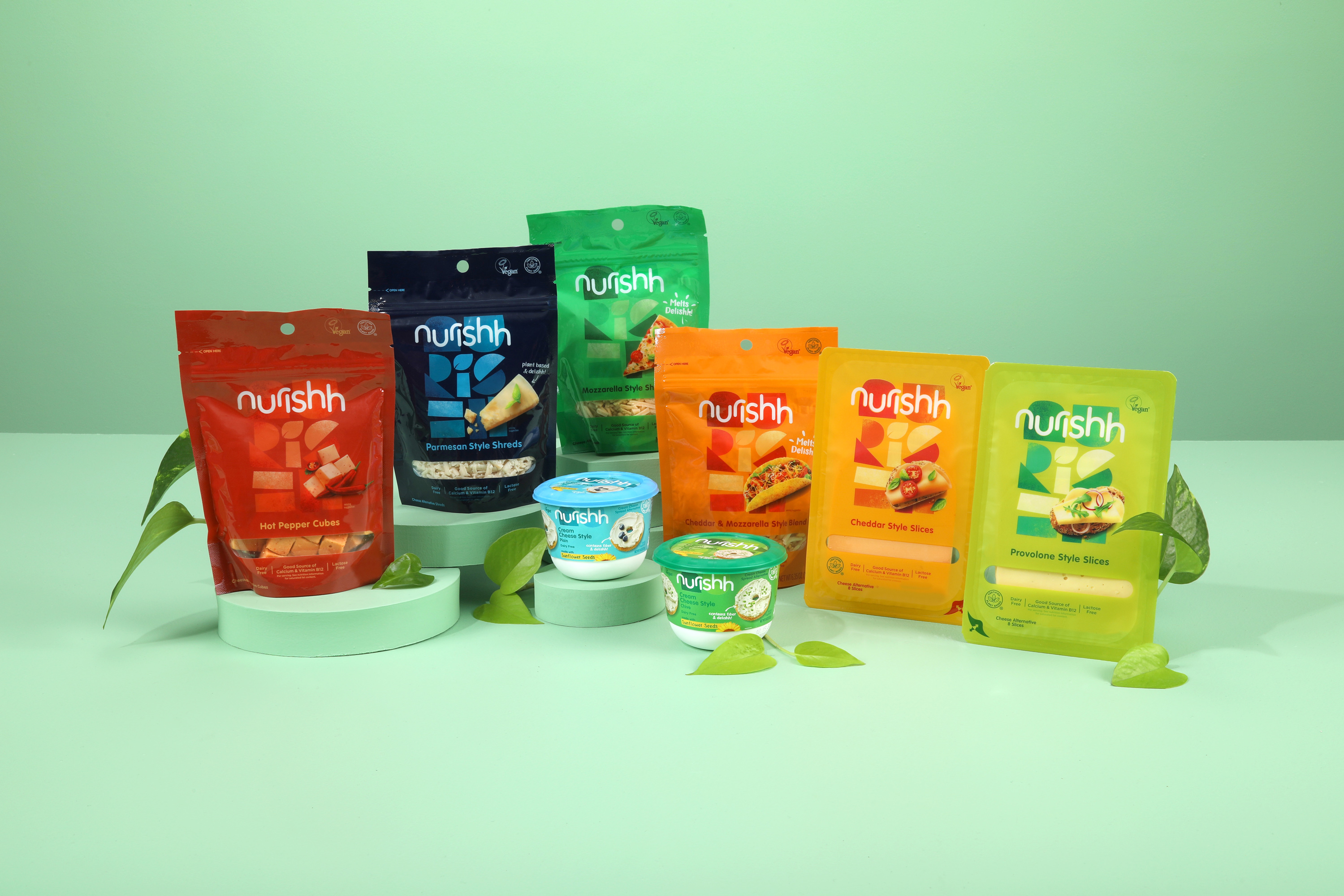 Bel Brands
Bel Brand's also has a whole other vegan cheese brand now
In addition to innovating its existing product portfolio, Bel Brands is expanding Nurishh, a wholly vegan cheese brand it launched last April. The vegan brand debuted with six flavors and two formats: mozzarella, provolone, and cheddar slices and mozzarella, cheddar, and mozzarella/cheddar blend shreds.
This spring, Bel Brands is expanding its Nurishh line with new flavors and formats, including cream cheese in plain and chive varieties; cubes in cheddar and hot pepper flavors; Parmesan-style shreds; hot pepper-flavored slices; and a variety pack with two packages of cheddar slices and one pack of mozzarella slices.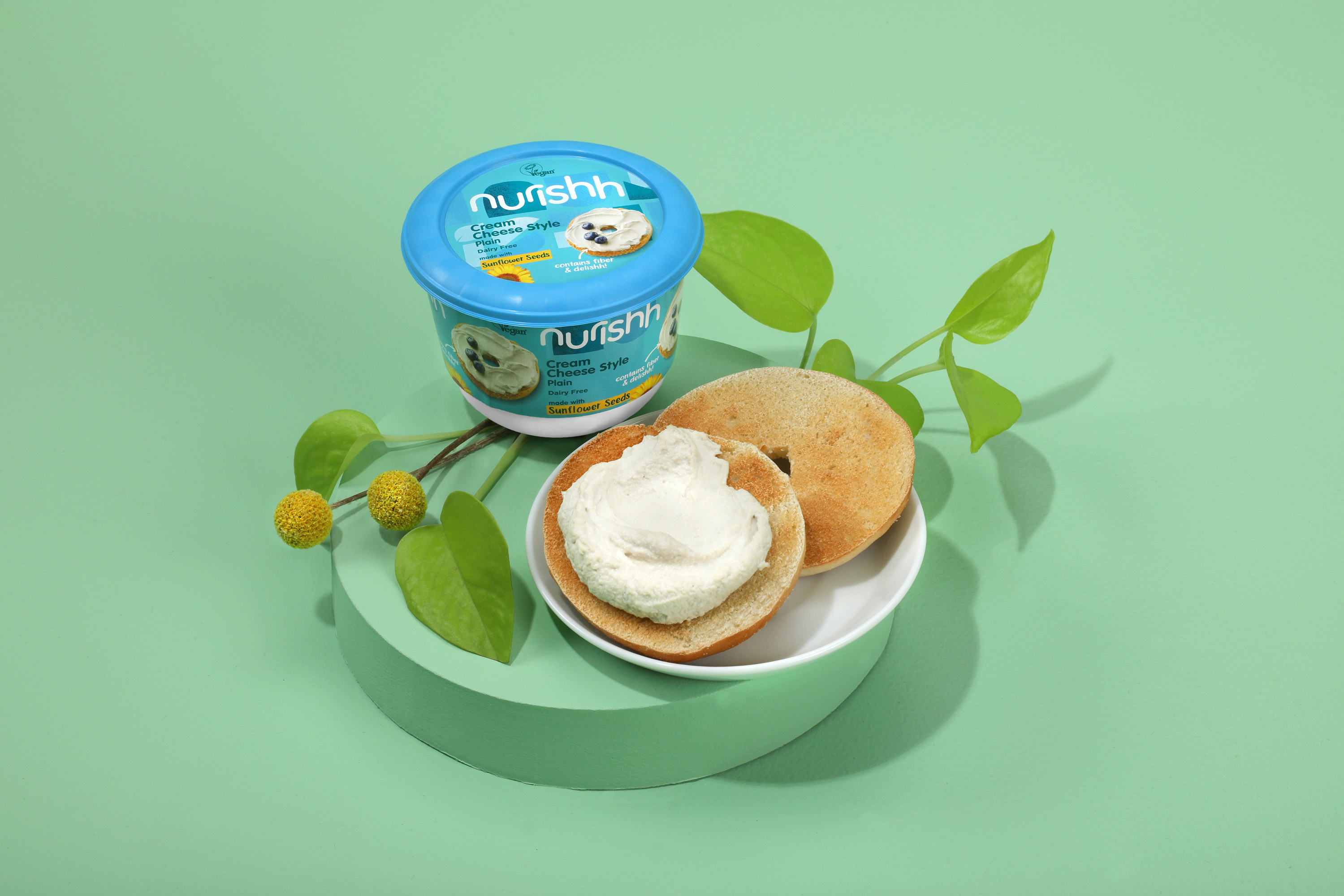 Bel Brands
"At Bel, we pride ourselves on the quality of product we produce and had to approach our plant-based portfolio with that same mindset. We're excited to be one of the first dairy-based cheese makers to enter this segment with products that meet the expectations of dairy and non-dairy consumers alike," Decaux said. "Our development in plant-based foods is not a trend we're following. It's a choice in line with our company strategy and the business model we are seeking to create."
For more about vegan cheese, read:
These New Dairy-Free Cheese Wedges Are Just Like Laughing Cow
General Mills' First Vegan Cheese Is Made With Animal-Free Whey
Daiya Improves Vegan Cheese Blocks With Oats and Chickpeas