It seems that every week in vegan food news is more exciting than the last and this week is no exception. Binging on Stranger Things-themed vegan chicken nuggets while watching the fourth season of Stranger Things is now a thing thanks to meatless brand Skinny Butcher. Heinz goes beyond beans and ketchup into new, yet strangely familiar, territory: hummus. And a new on-demand delivery service makes sure you never run out of Oatly. Read on for more.
1Oatly on Demand
Swedish oat milk company Oatly is quashing customers' fears of running "dangerously low" on oat milk through a partnership with REEF Kitchens. Oatly fans in New York City and Los Angeles can now order its products branded storefronts on delivery platforms Postmates, UberEats, DoorDash, and Grubhub and receive their orders within an hour.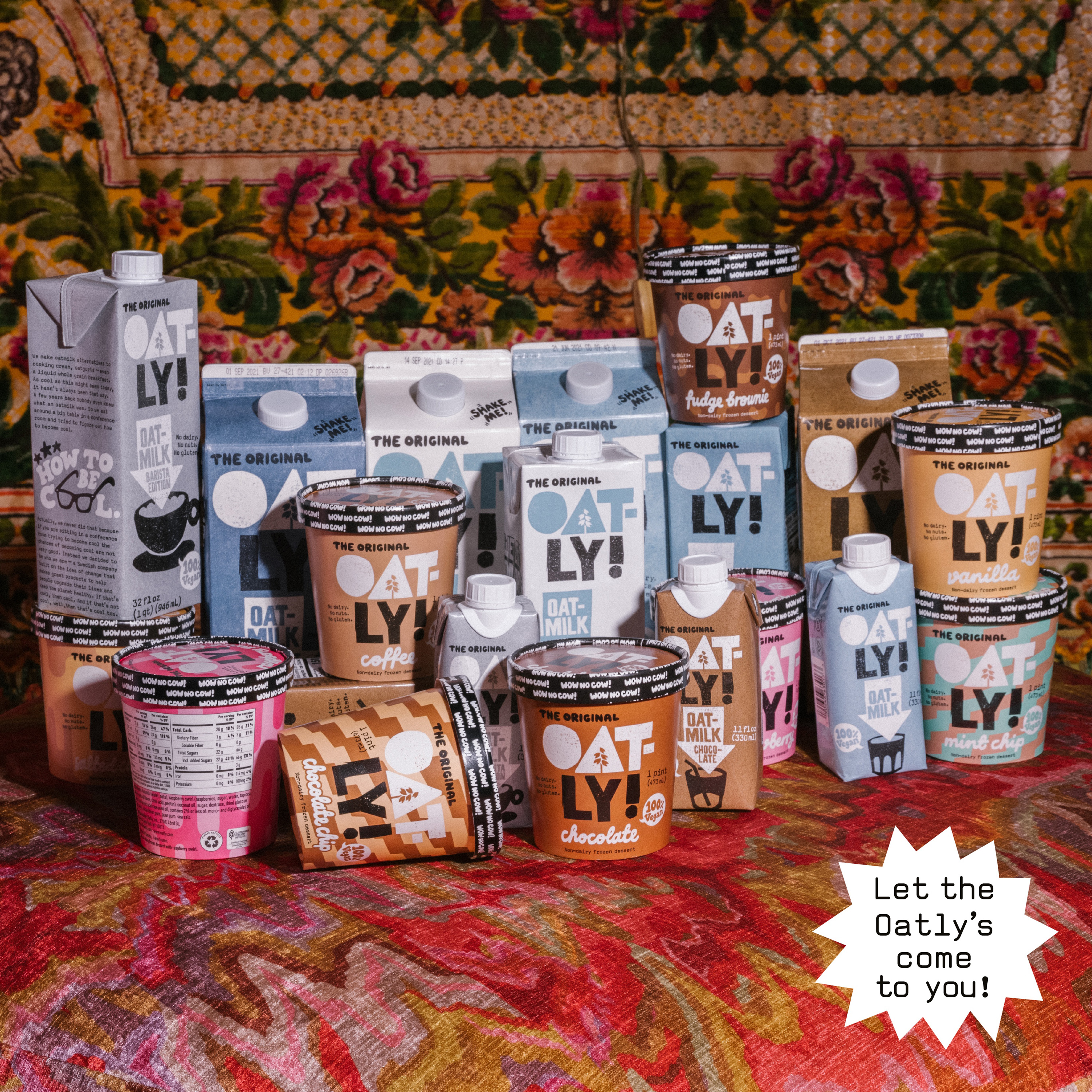 Oatly
"Oatly is a fan-favorite brand that delivers a diversity of plant-based alternative options, from frozen desserts to their delicious staple oatmilk," Kenneth Rourke, President of Kitchens and Retail, REEF Technology, said in a statement. "We believe our partnership will give diehards and new consumers alike a more convenient way to enjoy Oatly's products."
What's on the digital shelves? The selection includes its 64-ounce oat milks in Original, Low Fat, Full Fat, and Chocolate varieties; 32-ounce Barista Edition oat milk; and ice cream pints in Vanilla, Chocolate, Strawberry, Mint Chip, and Coffee flavors. Also on the menu are Oatly's novelty ice cream bars which it launched last year in Vanilla, Chocolate, Salted Caramel, and Strawberry flavors.
"We're incredibly excited about this launch and the ability to get Oatly products into the hands of our consumers in LA and NYC within mere moments," Mike Messersmith, President, Oatly North America, said in a statement. "These cities have proved their love of oatmilk, being early adopters of Oatly, and we're thrilled that as we grow, we can expand access to our products where and how consumers want to shop for them, in an easy and convenient way."
Later this year, Oatly plans to launch the one-hour delivery option in NYC and LA directly through its website. Oatly has no immediate plans to expand the initiative to other cities.
2Vegan meat sprouts at Sprouts
Two new vegan meat options are heading to grocery chain Sprouts Farmers Market. Black-owned vegan meat brand Everything Legendary is heading to Sprouts nationwide. There, shoppers will find the brand's vegan burgers made from a proprietary blend of hemp protein, coconut oil, potato starch, and beet extract. The company was made famous on a 2021 episode of Shark Tank, during which "shark" Mark Cuban invested $300,000 in exchange for 22 percent of the company. Everything Legendary is also available at retailers such as Giant, Publix, Ralphs, Safeway, and Target.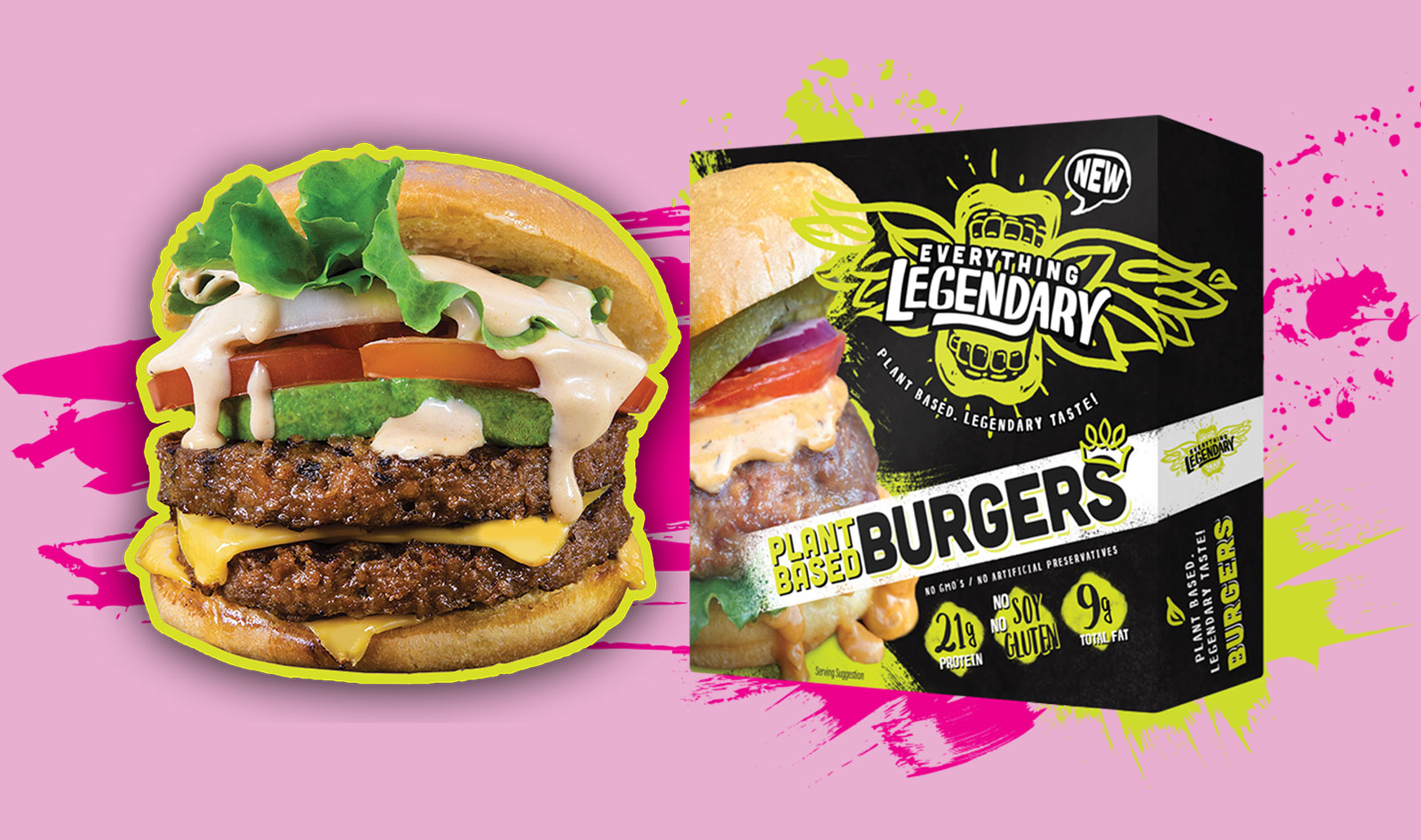 Everything Legendary
Starting in July, innovative brand CHi Foods is also bringing its vegan meats to the shelves of 380 Sprouts stores where it will be available in Original, CHi-Rizo, and Italian Herb flavors. Made to mimic pork, the brand's meats are made from a base of sacha inchi nuts, which are highly nutritious and packed with protein. The brand's pork-free products will also be available through online grocery platform GTFO It's Vegan in July.
"We're excited to partner with these retail leaders to bring our products to plant-based consumers," CHi Foods co-founder Tucker Garrison said in a statement. "We serve those that are 'plant curious,' and people who just want to reduce the amount of meat in their diet, and are seeking great tasting, organic, whole food options."
3Heinz hummus
Hummus is traditionally made with pulverized chickpeas but it turns out that other beans have hummus potential, too. Over in the UK, The Kraft Heinz company is well-known for its Heinz Beanz and it may soon be a top contender in the hummus category. That's because the company just launched a line of hummus made with haricot beans (also known as navy beans).
The new "houmouz—a portmanteau of "houmous," the British spelling of the dip, and "beanz," the Heinz spelling of "beans"—is available in Roasted Butternut Squash, Chipotle Chilli and Original flavors at Ocado.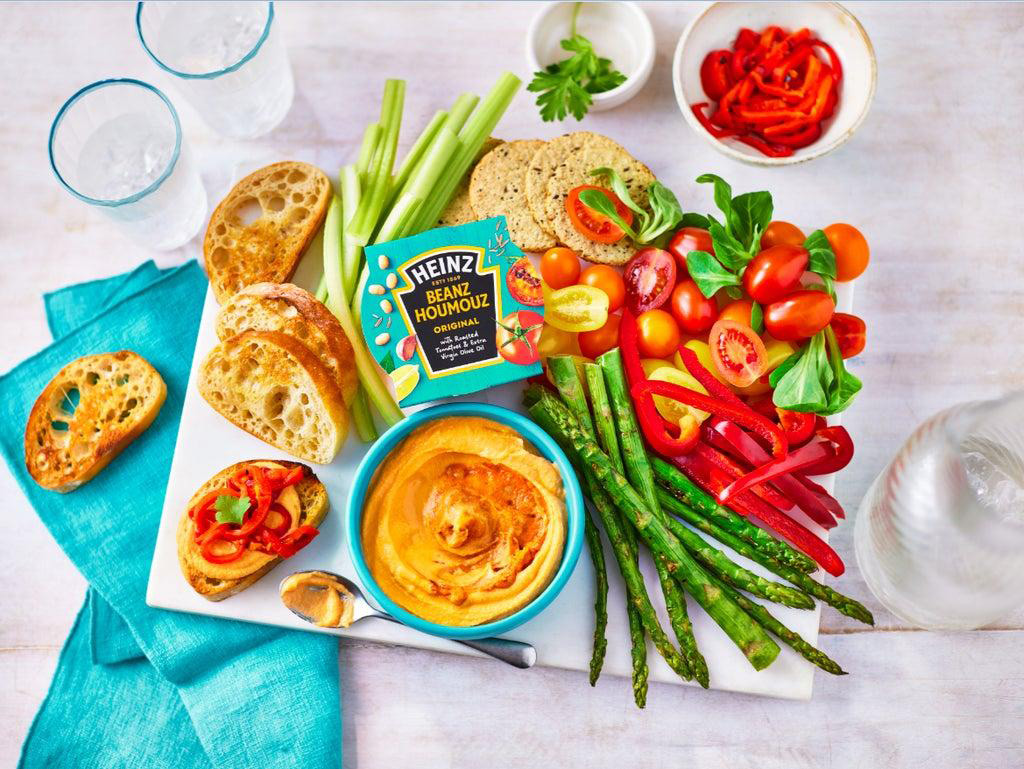 Heinz
"Since 1901, Heinz Beanz has become one of the UK's favorite and most comforting meal choices and was one of the very first plant-based pioneering foods," Lucila Ardalla, Director of Growth Platform, New Ventures at The Kraft Heinz Company, said in a statement. "But what many people don't know is just how much nutritional superpower our beans really hold. Here at Heinz, we're in the midst of a Beanz revolution, finding new and exciting ways to liberate our beloved Heinz Beanz out of their can and into new formats, flavors and tastes."
While this launch is only available in the UK, other regions of the world might soon benefit from a recent partnership between The Kraft Heinz Company and Chilean startup The Not Company—known for its plant-based foods made with the help of artificial intelligence. The two partnered earlier this year to form joint venture The Kraft Heinz Not Company which will result in co-branded launches of new products in the plant-based space.
4Stranger Things meatless chicken nuggets
This week, the long-awaited fourth season of hit series Stranger Things launched its first volume on Netflix. And we can't think of a better way to binge watch than with Stranger Things-themed vegan nuggets. Luckily, new brand Skinny Butcher—the name of which refers to its "skinny" carbon footprint—has got all your demogorgon-avoiding snacks covered with its new Crazy Crispy Chick'n Nuggets, which launched at Walmart stores earlier this month.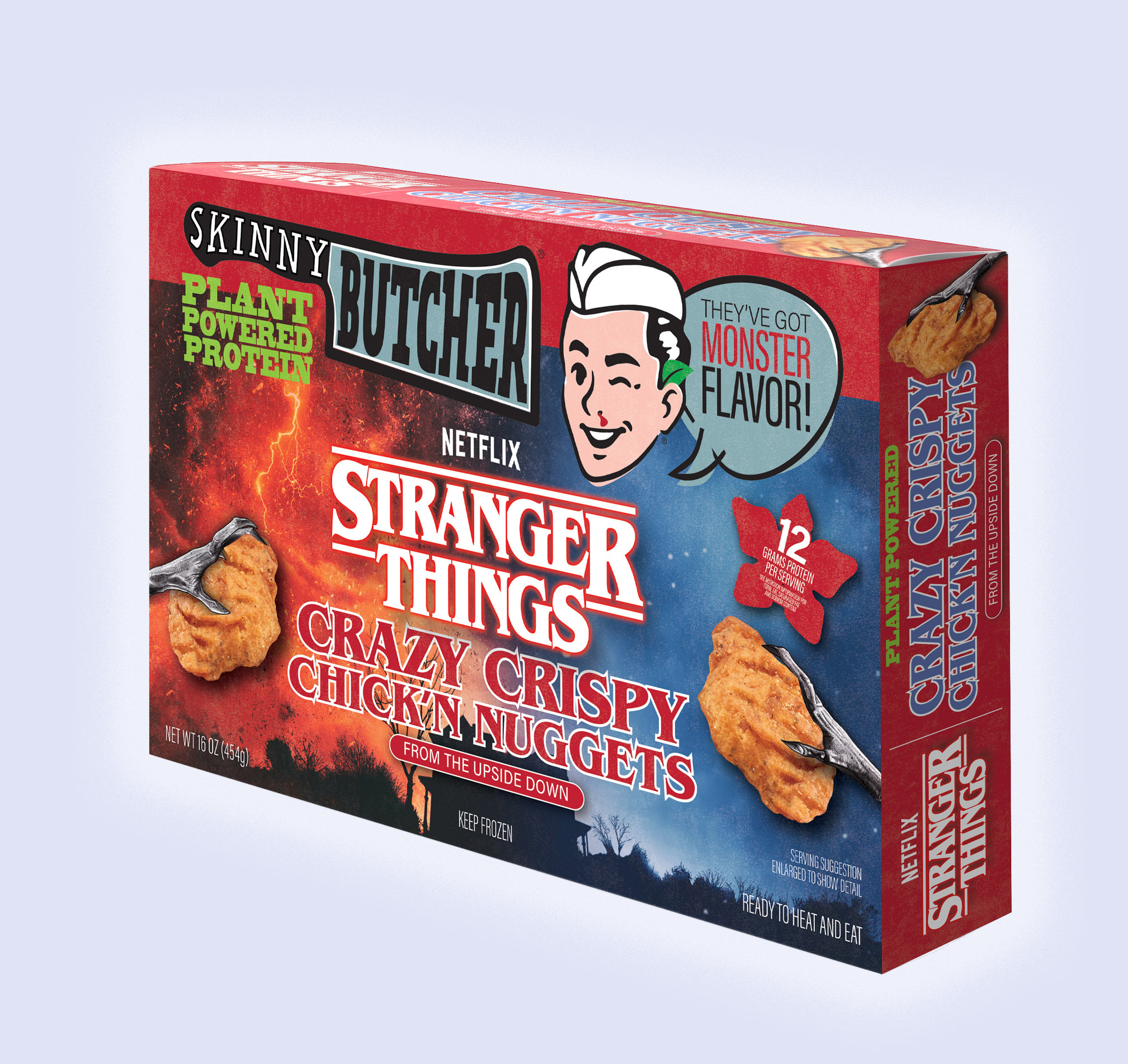 Skinny Butcher
"We immediately knew we had a product that people would think is out of this world," Skinny Butcher founder Dave Zilko said in a statement. "Not only can you not tell the difference between Skinny Butcher chick'n and animal-based products, but we're the only 'Crazy Crispy' nugget on the market, in either format."
The second volume of Stranger Things' current season drops on July 1. Here's to hoping Eggo will launch its first vegan waffles by then.
For the latest in vegan news, read:20 Vegan Brands Join Forces To Keep 27 Million Plastic Bags Out of Landfills
Barack Obama Tackles the Food System in His New Netflix Show
Mark Cuban's Favorite Vegan Deli Meat Just Launched at Costco