United Kingdom-based chicken shop Mother Clucker just opened its first location in the Islington neighborhood of London and it comes with a vegan chicken twist. That's because the popular shop partnered with British vegan brand Meatless Farm to create nine vegan dishes that feature plant-based chicken—which means every main dish at Mother Clucker now has a vegan option.
The two brands worked together to perfect these nine options, which include four burgers (Vegan Big Cluck, Vegan Cheesy Cluck, and Vegan Smokin' BBQ); four versions of these burgers served as wraps; meatless chicken strips with dips such as barbecue sauce and vegan lime mayo. The restaurant will use a separate fryer to prepare the vegan dishes but notes that cross contamination is still possible.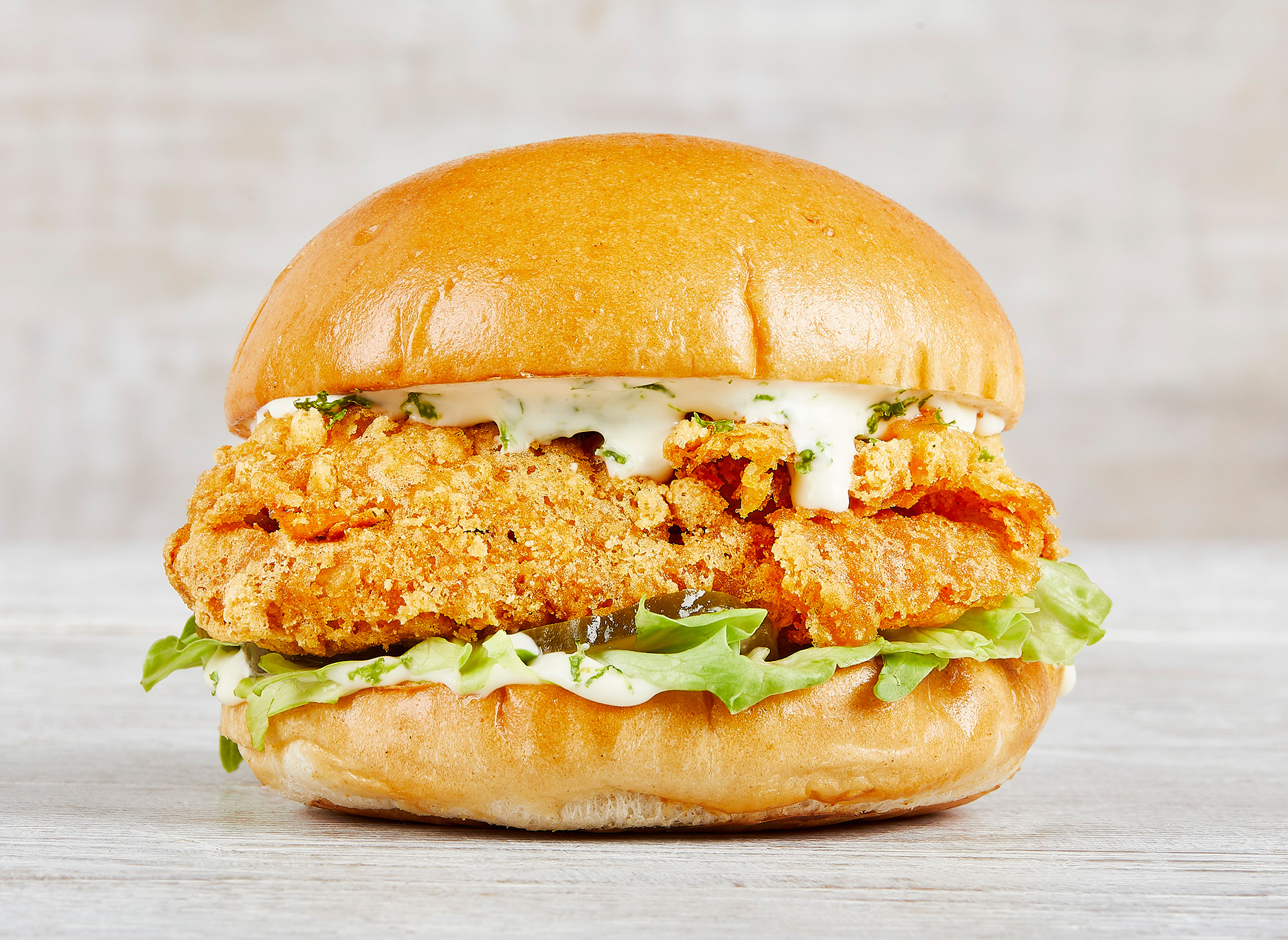 Meatless Farm
Mother Clucker has been in operation since 2013—first as a food truck and then a bigger shipping container—and the Islington shop is its first sit-down location. With its nine Meatless Farm menu additions, Mother Clucker now offers more vegan chicken options than any other quick-service chicken shop.
Meatless Farm's chicken at TGI Fridays
Meatless Farm's menu collaboration with Mother Clucker follows its partnership with TGI Fridays in March which saw one of the international chain's most popular dishes get a vegan update thanks to Meatless Farm's plant-based chicken. TGI Fridays' fan-favorite sesame chicken was remade into "Meatless Fridays Sesame Strips," a vegan dish made with Meatless Farm's plant-based chicken and tossed in the chain's Legendary Glaze. Introduced at all TGI Fridays outlets in the UK, the dish was developed to give plant-loving Britons more options. In addition to making a vegan version of its iconic sesame chicken, TGI Fridays updated its UK menu with Meatless Chicken Tacos; Meatless Chicken Fri-jitas (which are served sizzling); and Vegan Loaded Fries (which come topped with Meatless Farm's vegan bacon and garlic aioli).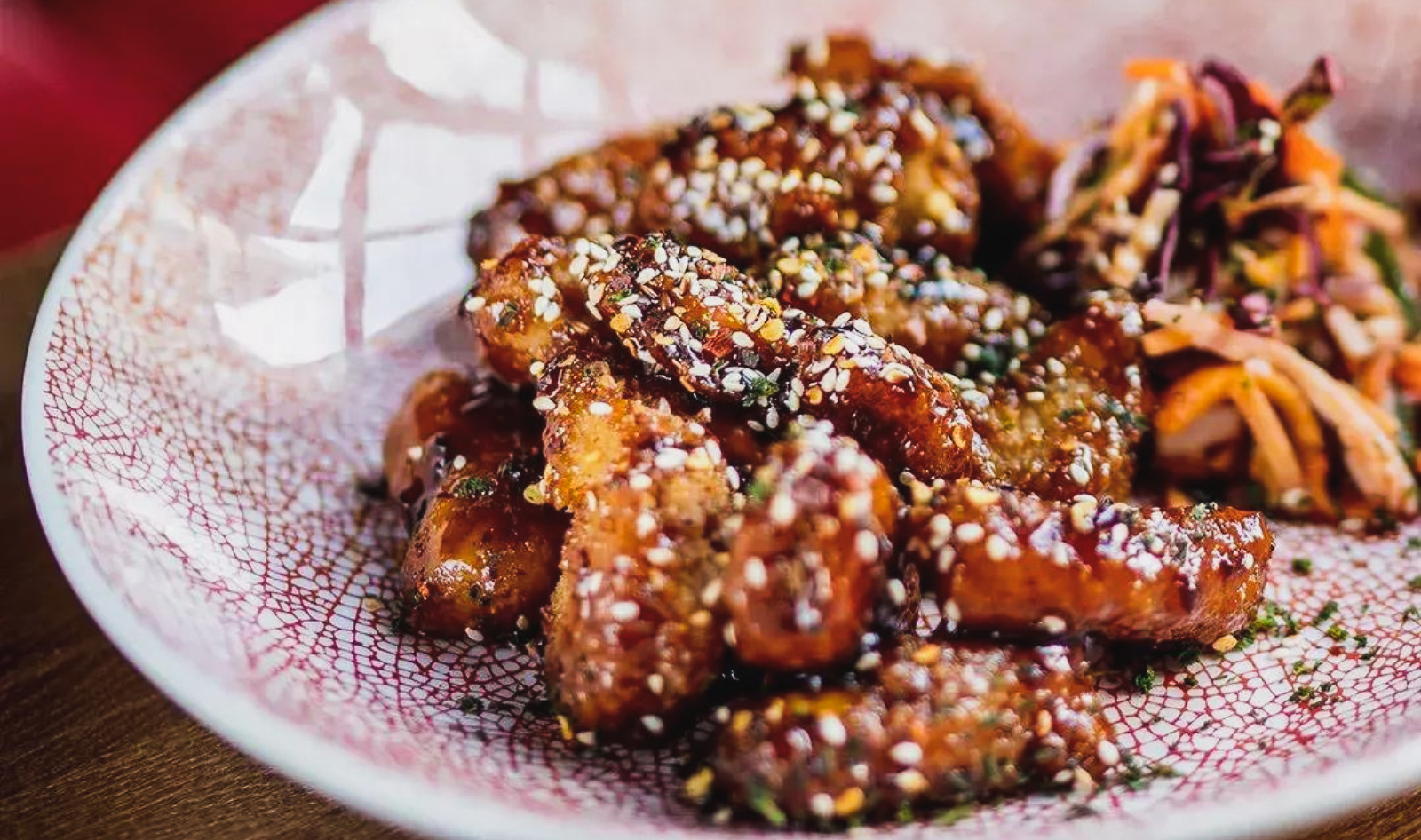 TGI Fridays
"We want our iconic Fridays service, spirit of generosity, and delicious, freshly prepared food to be available to everyone, which is why we're delighted to be launching our best-ever range of plant-based options," Robert B. Cook, CEO of TGI Fridays UK, said in a statement.
This menu update represented the first time TGI Fridays added plant-based chicken to its menu, which it did after introducing the Beyond Burger to both its US and UK locations in 2018 and 2019, respectively. TGI Fridays has yet to add a vegan chicken option to its locations in the US.
UK chicken shops get a vegan makeover
The UK is home to the world's first vegan fried chicken shop, Temple of Seitan, which opened its doors to massive crowds in 2017, despite rainy weather. The shop has since expanded to four locations and continues to delight visitors with its seitan-based vegan fried chicken and sides.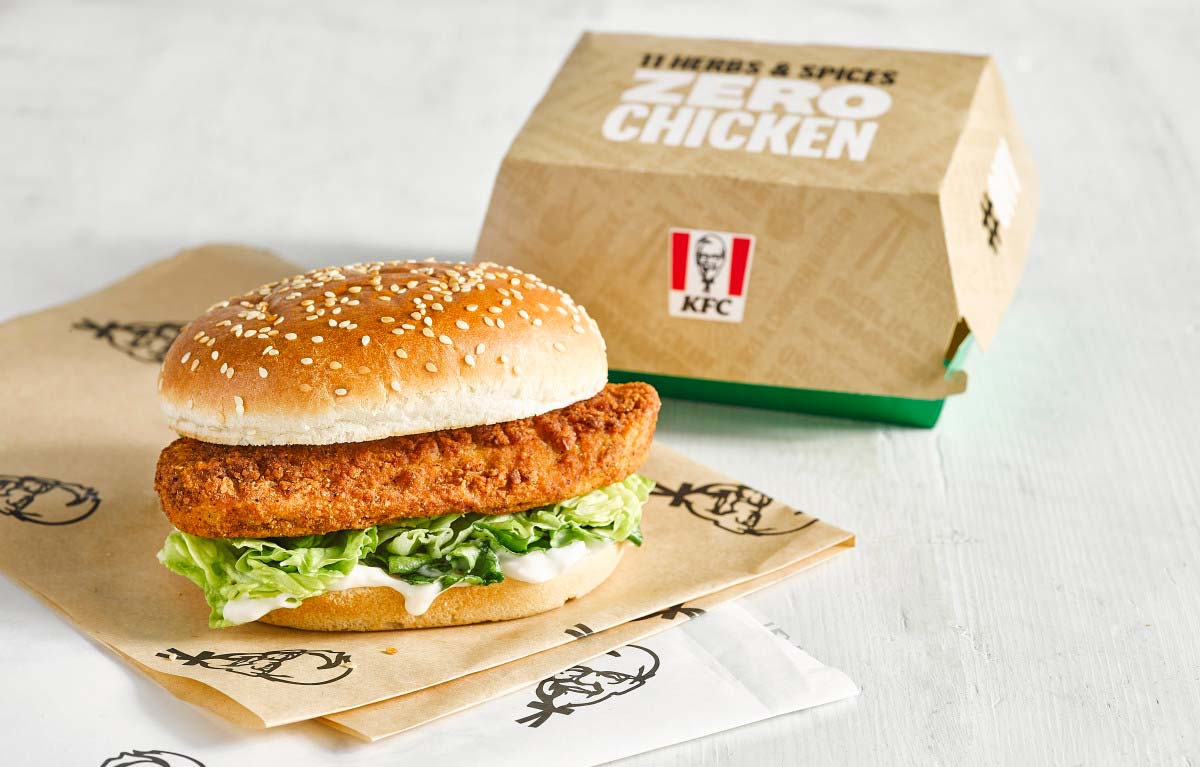 KFC UK
With the success of vegan chicken and growing popularity of plant-based foods in the UK, traditional chicken shops are getting into vegan chicken, too. KFC's earliest ventures into plant-based chicken were in partnership with Quorn in the UK. Originally called "The Imposter" burger, the Vegan Burger first appeared at test locations in the UK in 2019—where the vegan chicken option consistently sold out within hours. By January 2020, KFC added the Vegan Burger to all 900 locations across the UK and sold one million orders that month—or about one burger every three seconds.
And new brands, both locally grown and from overseas, are entering the UK to feed its citizens' desire for better chicken—the animal-based version of which is the most consumed protein per capita in the UK. Last month, California company Impossible Foods made its entry into the UK with both its plant-based chicken nuggets and pork-free sausage products. Impossible first introduced its plant-based meats at select restaurants and chicken shops, including Chicken Cottage, Halo Burger, Le Bab, MEATliquor, and Patty&Bun, before a wider rollout to 300 menus UK-wide.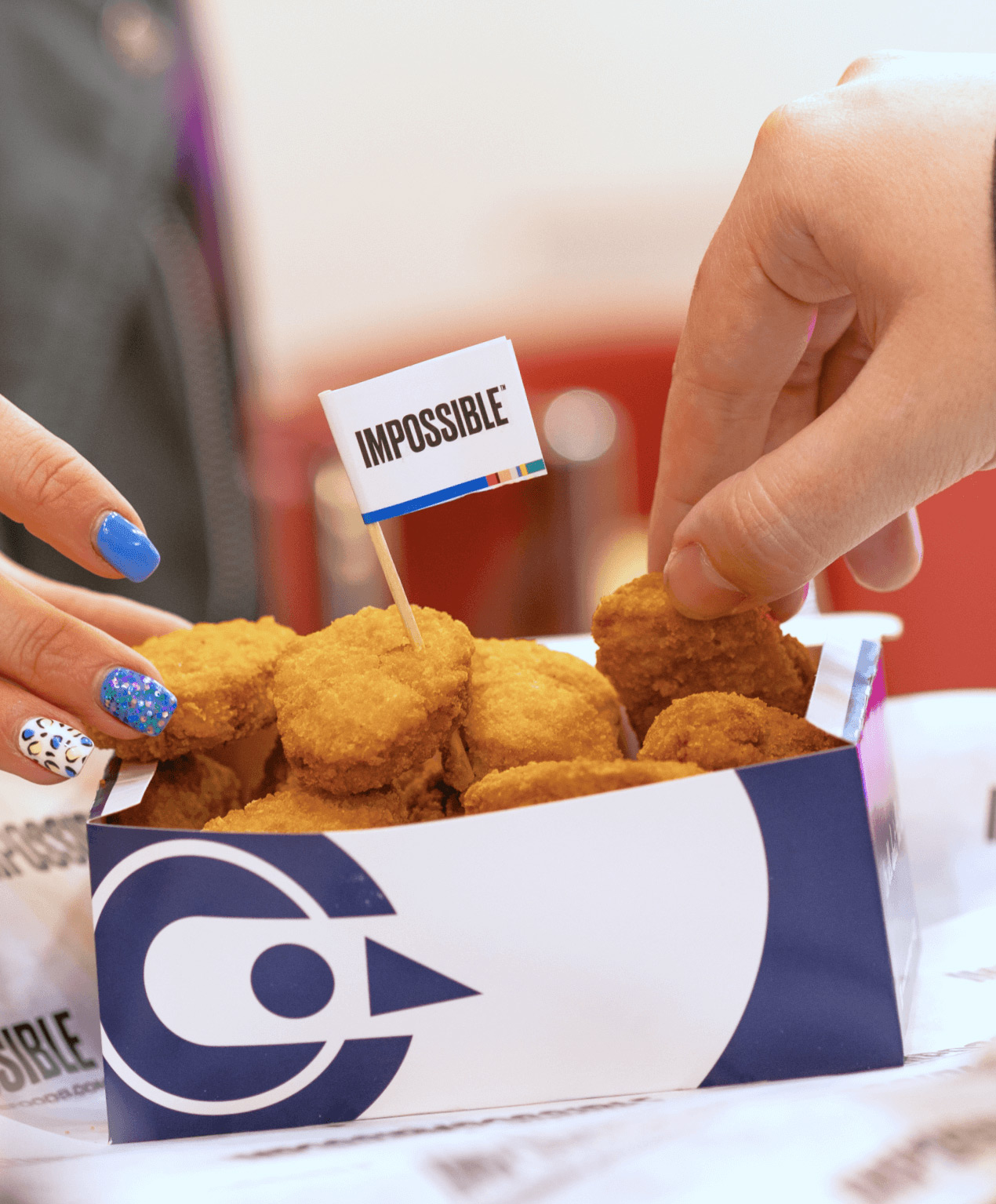 Impossible Foods
"The UK has a unique and unrivaled chicken shop culture that we're confident our nuggets will compete in because, first and foremost, they taste better, and they're also better for you and better for the planet," Impossible Foods new CEO Peter McGuinness said in a statement. "And there's more to come—later this year we'll be expanding to supermarkets and rolling out additional products. We can't wait for our friends and fans in the UK to finally taste our products."

For the latest vegan news, read:
Ice Cream Brand Eclipse Raises $40 Million To Transform the Dairy Industry
Clif Bar's First Vegan Jerky for Dogs Just Launched at 1,500 Petco Stores
Ocean Pollution's Impact on Fish Now Linked to Skin Cancer