Starting this week, visitors to Wrigley Field (home of the Chicago Cubs) will have expanded plant-based meat options thanks to Planterra Foods, a Colorado-based subsidiary of Brazilian meat giant JBS. The company's OZO brand is now the official plant-based protein of Wrigley Field and the Chicago Cubs which will result in new menu items such as plant-based burgers and items made with OZO's vegan shredded chicken and Mexican-style ground beef.
"We're thrilled to partner with OZO to provide the best fans in baseball with new protein alternative options here at Wrigley Field," Chicago Cubs Vice President of Corporate Partnerships Alex Seyferth, said in a statement. "Being able to provide our fans with a variety of choice when it comes to food and beverage options at the ballpark is a priority to ensure a great guest experience at Wrigley Field and we hope fans enjoy this new plant-based option."
Currently, Wrigley Field is serving Smokehouse OZO Burgers at select concessions, with OZO Sliders available in club seats and suites. Later in the season, the partnership will result in additional options such as nachos topped with OZO rotisserie shreds and OZO Mexican grounds.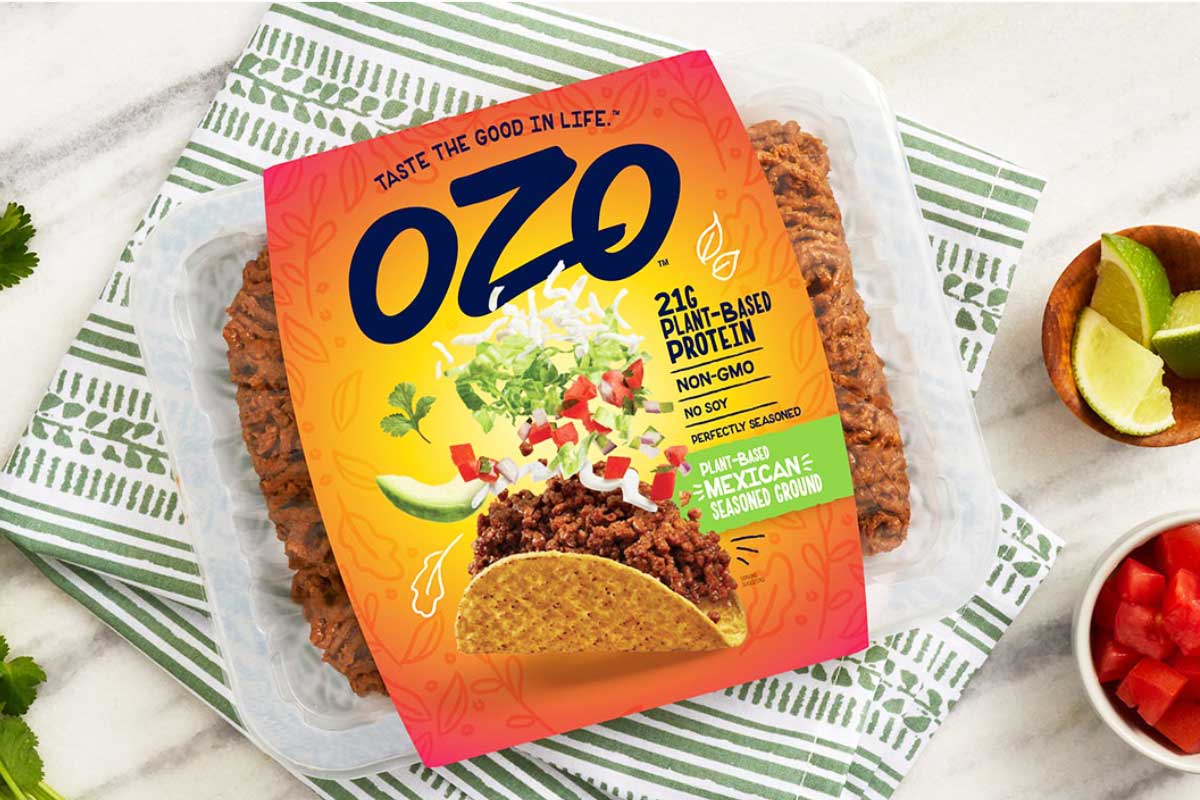 Planterra Foods
The world's largest beef company gets into plant-based meat
JBS is the largest beef company in the world and has explored several avenues—including a 2021 acquisition of Dutch vegan brand Vivera for $410 million—to diversify its portfolio with plant-based brands. This strategy has been undertaken by other meat giants as demand for animal-free products continues to grow in light of the climate crisis.
In 2020, JBS subsidiary Planterra launched its first pea protein-based burgers, grounds, and meatballs under the OZO brand. During the downtime of the COVID-19 pandemic, the brand innovated its offerings to include vegan meats such as bacon (in Cracked Black Pepper, Applewood Smoke, and Spicy Jalapeño flavors) and chicken shreds and cutlets made to mimic their animal counterparts using its True Bite technology.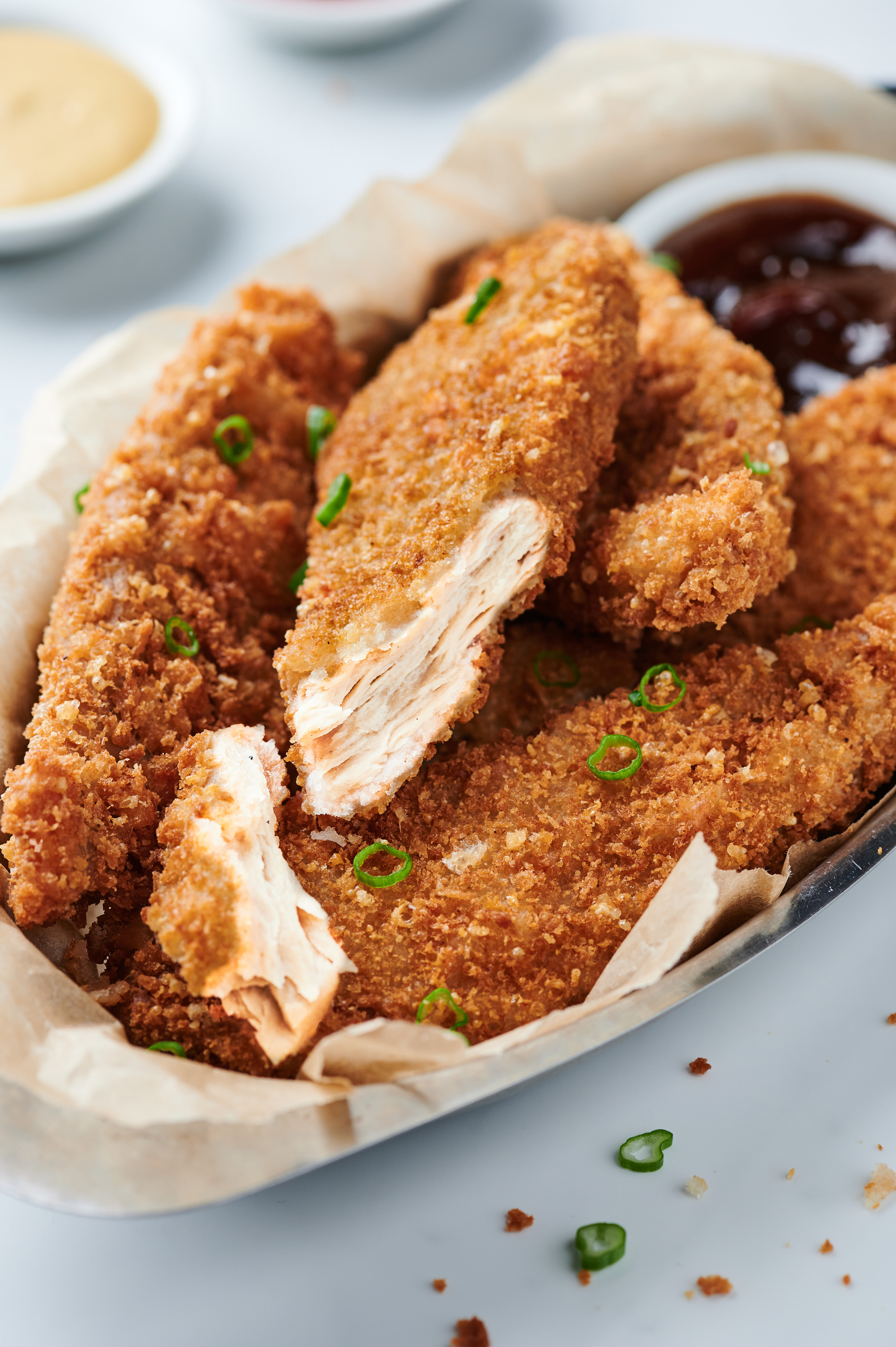 Planterra Foods
Planterra's partnership with Wrigley Field is special as the stadium, which was built in 1914, was designated a National Historic Landmark by Secretary of the Interior David L. Bernhardt in 2020, making it a destination for sports fans and history buffs alike. Planterra is led by CEO Darcey Macken, who was named a 2022 Colorado Titan 100, an award that recognizes the state's diverse business leaders.
"We are ecstatic to partner with the Chicago Cubs at such an iconic ballpark," Macken said in a statement. "At OZO Foods, we know consumers are looking for delicious and healthy protein alternatives, which is why we are bringing as many options as possible to Wrigley Field."
Its partnership with the Chicago Cubs expands its foray into the world of sports which started In 2020 when Planterra signed a three-year deal with its local NFL team for OZO to be the official "Plant-Based Food Choice of the Denver Broncos."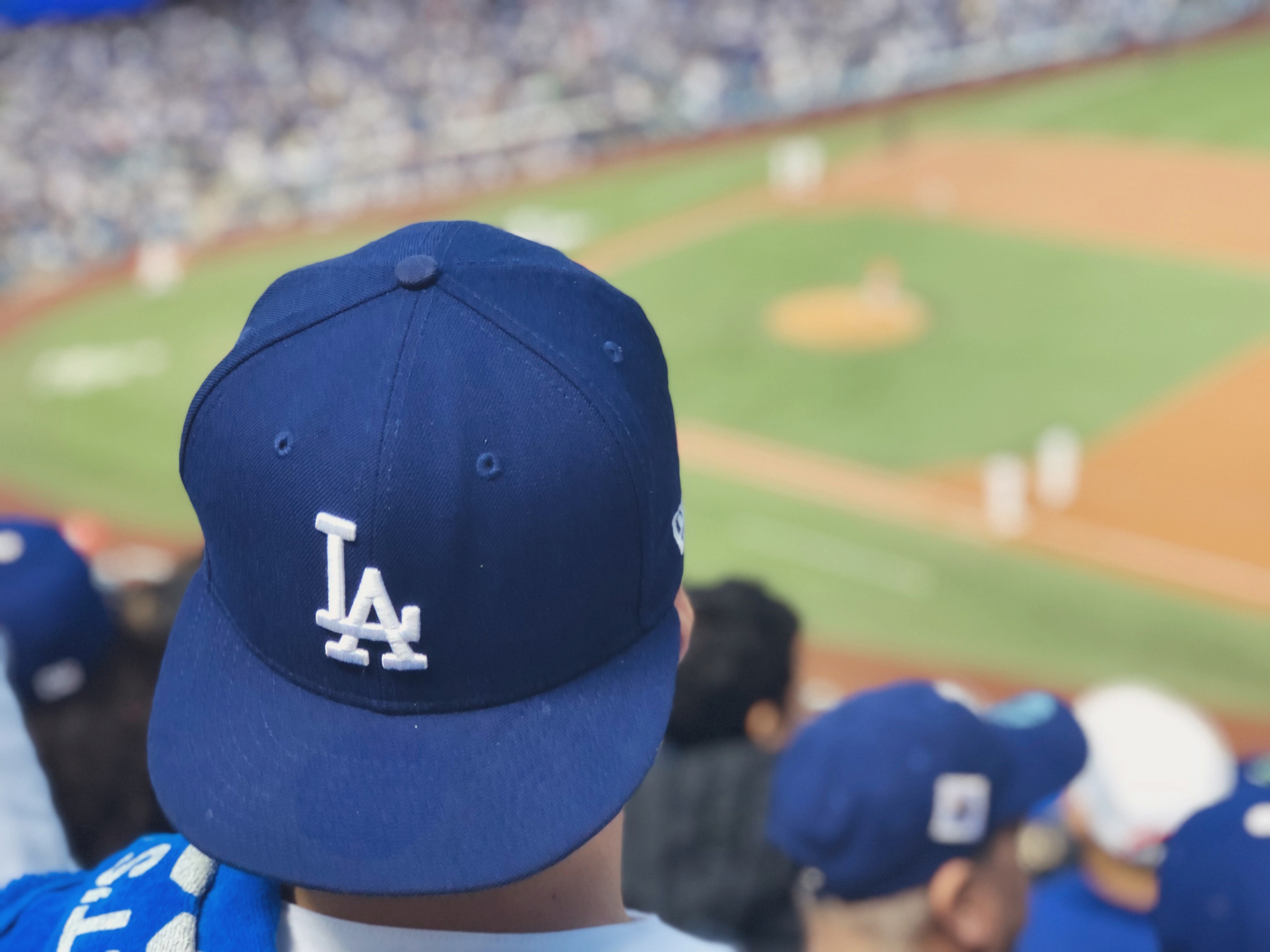 Vegan at the ballpark
Last year, Wrigley Field was one of the first ballparks to add popular vegan soft serve made by Oatly to its concessions and its partnership with OZO brings even more plant-based options to baseball fans.
Over at Dodgers Stadium in Los Angeles, visitors got the option of a vegan Dodger dog thanks to a multi-year partnership with Field Roast that makes its Signature Stadium Dog the "Official Plant-Based Dodger Dog." Field Roast's Signature Stadium Dog is made from pea, brown rice, and fava bean protein and is double smoked using maple hardwood wood chips and a combination of steam and dry heat. During home games, baseball fans can now order the Plant-Based Dodger Dog, made with their choice of toppings, at select concessions and suites across the stadium.
And visitors of Fenway Park (home of the Boston Red Sox) will be glad to know that PlantPub, a massive vegan bar and restaurant, just opened across the street. Boston's largest plant-based restaurant, PlantPub is a venture created by craft beer entrepreneur Pat McAuley and acclaimed chef Mary Dumont in partnership with Matthew Kenney Cuisine (a global brand owned by plant-based chef Matthew Kenney).
Here, Red Sox fans can stop into the 8,000-square-foot space (which accommodates 250 guests) to nosh on pre-game meals such as Kimchi Sliders made with vegan chicken; a vegan version of the famous Fenway Frank; along with indulgent burgers, pizzas, and a bar program with 24 beers on tap.
For the latest vegan news, read:
This Easy Vegan Protein Swap Can Offset All UK Aviation Emissions
How Burger King Austria Is Making Vegan Whoppers the Norm
How These Startups Are Making Vegan Hard-Boiled Eggs