Is vegan food on a downward trajectory? If you ask foodservice operators, the answer is a hard no. On the contrary, in this sector, plant-based foods are witnessing remarkable growth, according to the 2022 State of the Marketplace: Food Service report compiled by trade group Plant Based Foods Association (PBFA).
According to PBFA, nearly all (95 percent) of operators offering plant-based foods and beverages anticipate sales to either increase or remain stable in the coming year. And a whopping four times as many foodservice operators plan to increase plant-based options in 2023 than to remove them.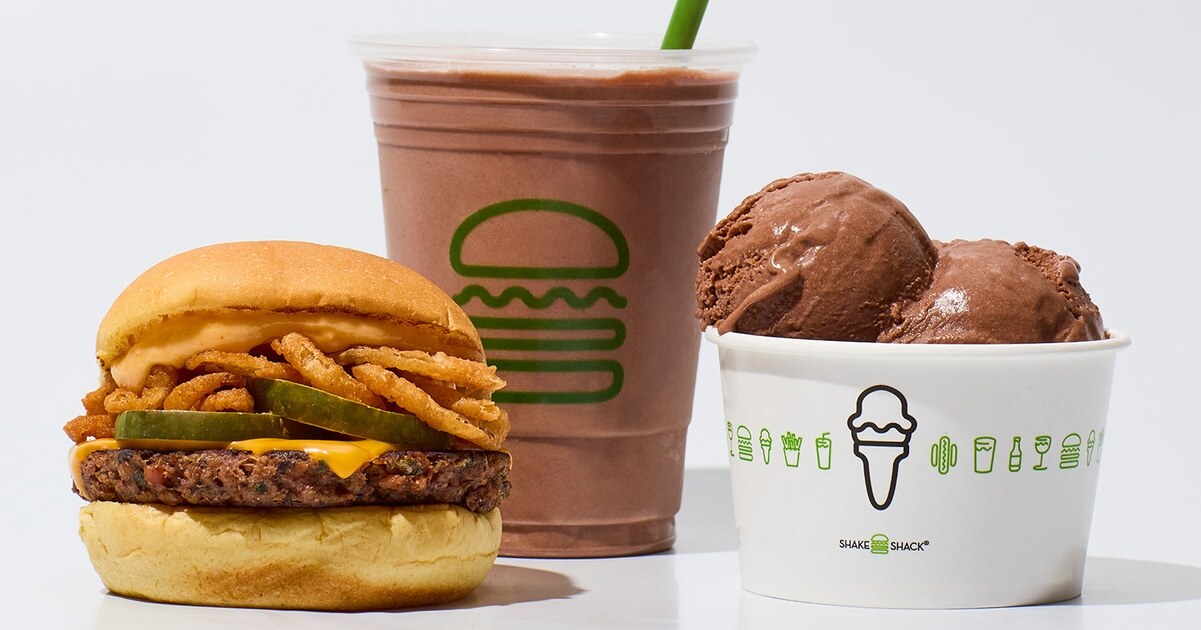 Shake Shack
"Our research also shows that the importance of convenience continues to grow, which demonstrates the potential for further success in the foodservice environment," Hannah Lopez, Director of Marketplace Development at PBFA, tells VegNews. "The path to a healthier and more sustainable future is being paved, one plant-based meal at a time."
Plant-based foods take hold on menus
Over the past decade, the number of restaurants in the United States offering plant-based options on their menus has surged by an impressive 62 percent. Currently, nearly 50 percent of restaurants across the country offer plant-based options.
And this spans the gamut from the Impossible Whopper (which is celebrating its four-year anniversary on the Burger King menu this week) and the newly added vegan steaks by Chunk Foods at Charley's Steakhouse in Florida to vegan shakes and custards at Shake Shack nationwide (made with NotCo's AI-formulated milks).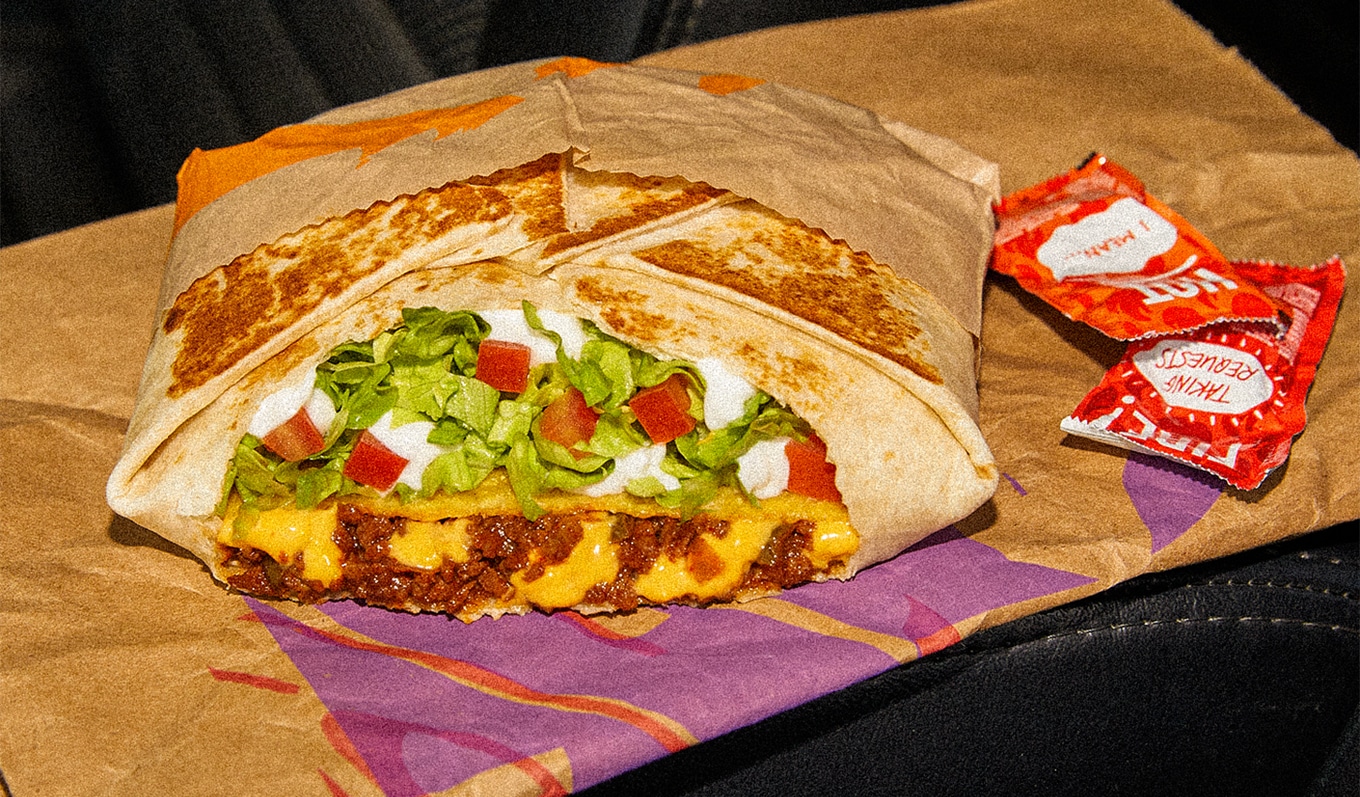 Taco Bell
And Taco Bell dug its heels deeper into plant-based innovation with the test launch of vegan Crunchwraps in three cities this summer.
"With plant-based options available in nearly every segment of the foodservice industry, consumers are enjoying plant-based offerings across the spectrum, from quick service restaurants to fast casual establishments, from workplace cafeterias to hotels," Lopez says.
Lopez explains that the sentiment about this growing availability is overwhelmingly positive, with 43 percent of consumers agreeing that the availability of plant-based food and beverages enhances the restaurant experience. Of course, Gen Z and Millennial consumers—who are most attuned to the way food production affects the climate crisis—are particularly vocal about this sentiment.
The report shows that across all generations, there is a stronger preference for the terms "plant-based" and "dairy-free" over "vegan" and "vegetarian." Millennials and Gen Z, in particular, exhibit a higher affinity for the "plant-based" label.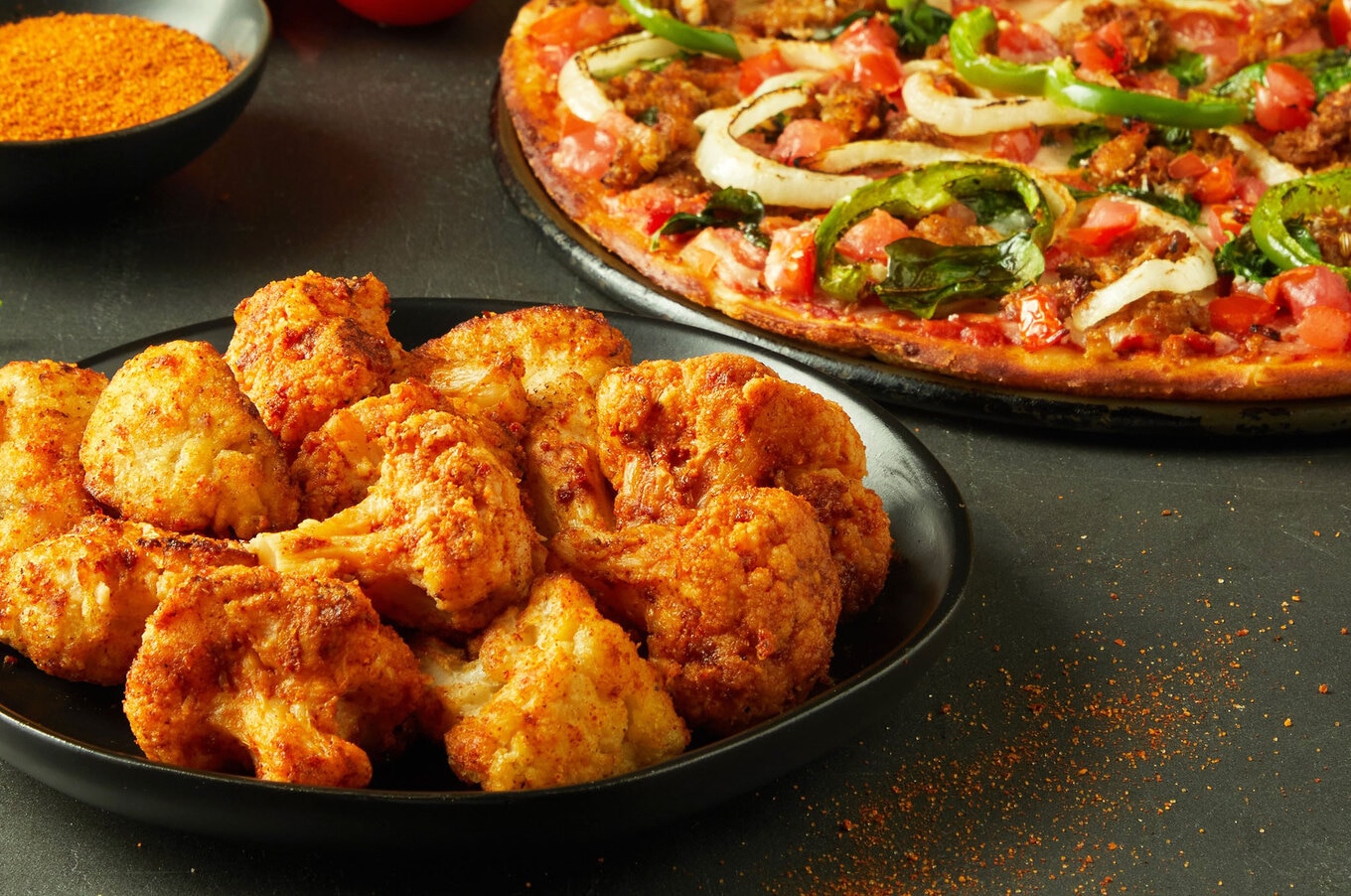 Donatos
What are these plant-based options? While plant-based burgers took center stage on menus in years past, Lopez explains that plant-based versions of comfort classics such as wings, mac and cheese, and grilled cheese sandwiches are now making headway.
"Considering that four times as many foodservice operators plan to add more plant-based meat options to their menus in 2023, rather than reduce them, foodservice operators can capitalize on this category's momentum by incorporating a wider variety of meat options, like plant-based chicken, sausage, crumbles, and more," Lopez says.
One major category that continues to clock growth, in both retail and foodservice segments, is plant-based dairy. Notably, Lopez says, oat milk has seen an astonishing 400 percent growth in menu penetration over the past four years.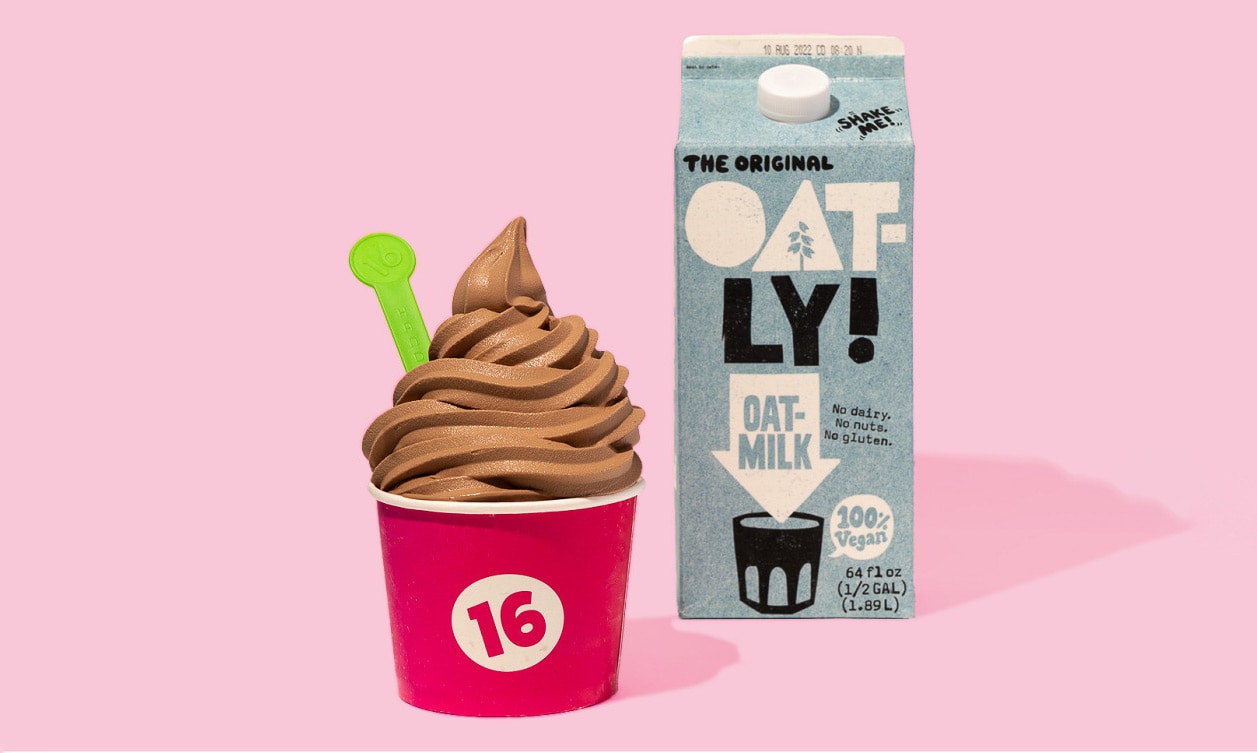 16 Handles
"The presence of plant-based dairy menu items has exploded across all food service segments, especially in fast-casual settings that prioritize health-forward offerings," Lopez says. "Midscale restaurants closely follow many global operators in the segment, incorporating plant-based dairy in savory menu offerings such as coconut milk-based curries—particularly on Thai and Indian menus—or soups."
Making sustainable food options enticing
Customers value familiarity, bold flavors, and crave-ability when choosing plant-based products, and both taste and affordability are top concerns for consumers and foodservice operators alike. To encourage greater adoption of plant-based options, Lopez suggested providing ample trial opportunities.
"Studies show that simply trying plant-based products is ultimately the top motivating factor for consumers to eat more of them," Lopez says. "Offering samples, providing options at restaurants, and having friends prepare plant-based meals are effective ways to increase trial rates."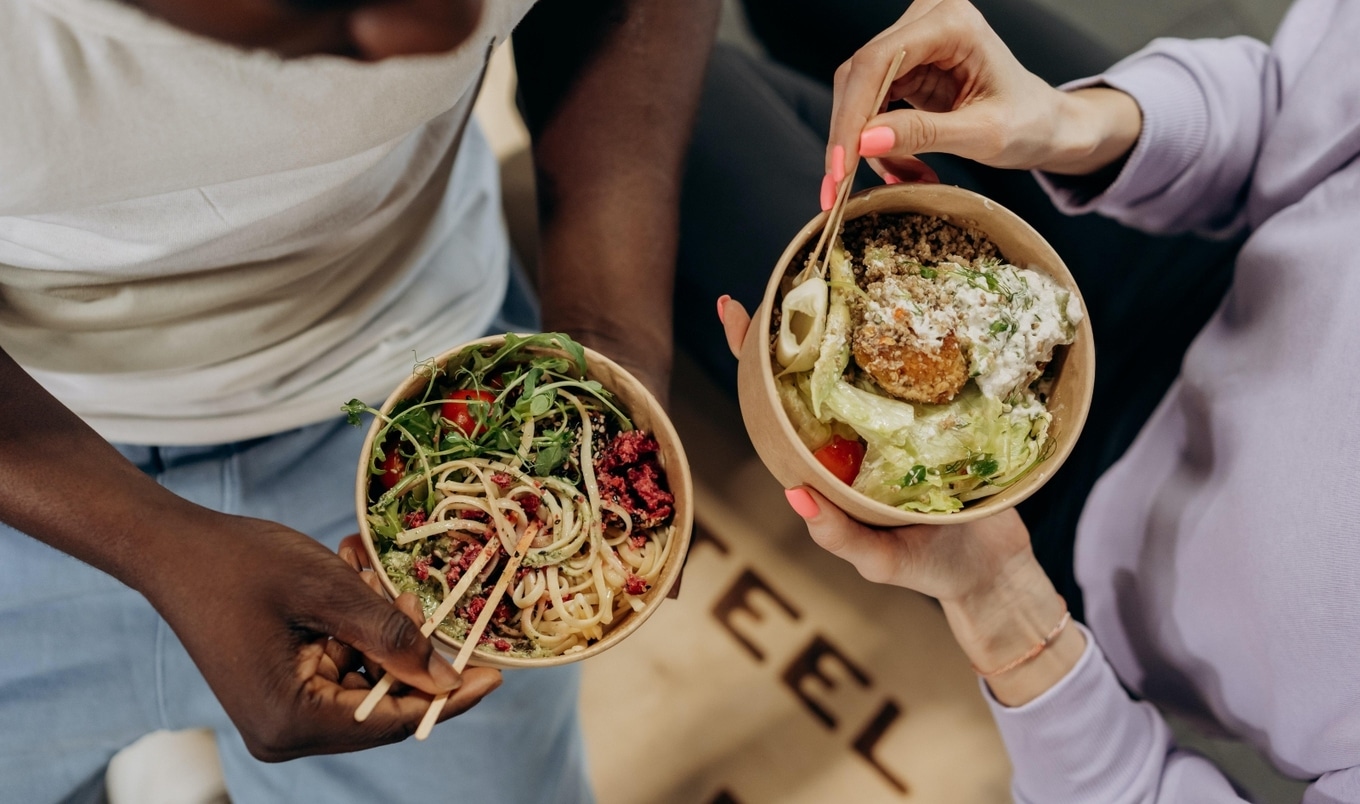 Pexels
Many consumers, again from younger demographics, are looking for eco-friendly options. A study released this summer and commissioned by Avocado Green Mattress, found that the majority of Gen Z and millennials (a whopping 77 percent) desired greater clarity from restaurants regarding the environmental impact of different food options.
"In a world where health, ethics, and sustainability are increasingly prioritized, plant-based foods have emerged as a powerful choice that transcends demographics," Lopez says.
Future-proofing restaurant menus
PBFA is committed to providing resources and connections for its members to thrive in foodservice settings while building awareness of plant-based options.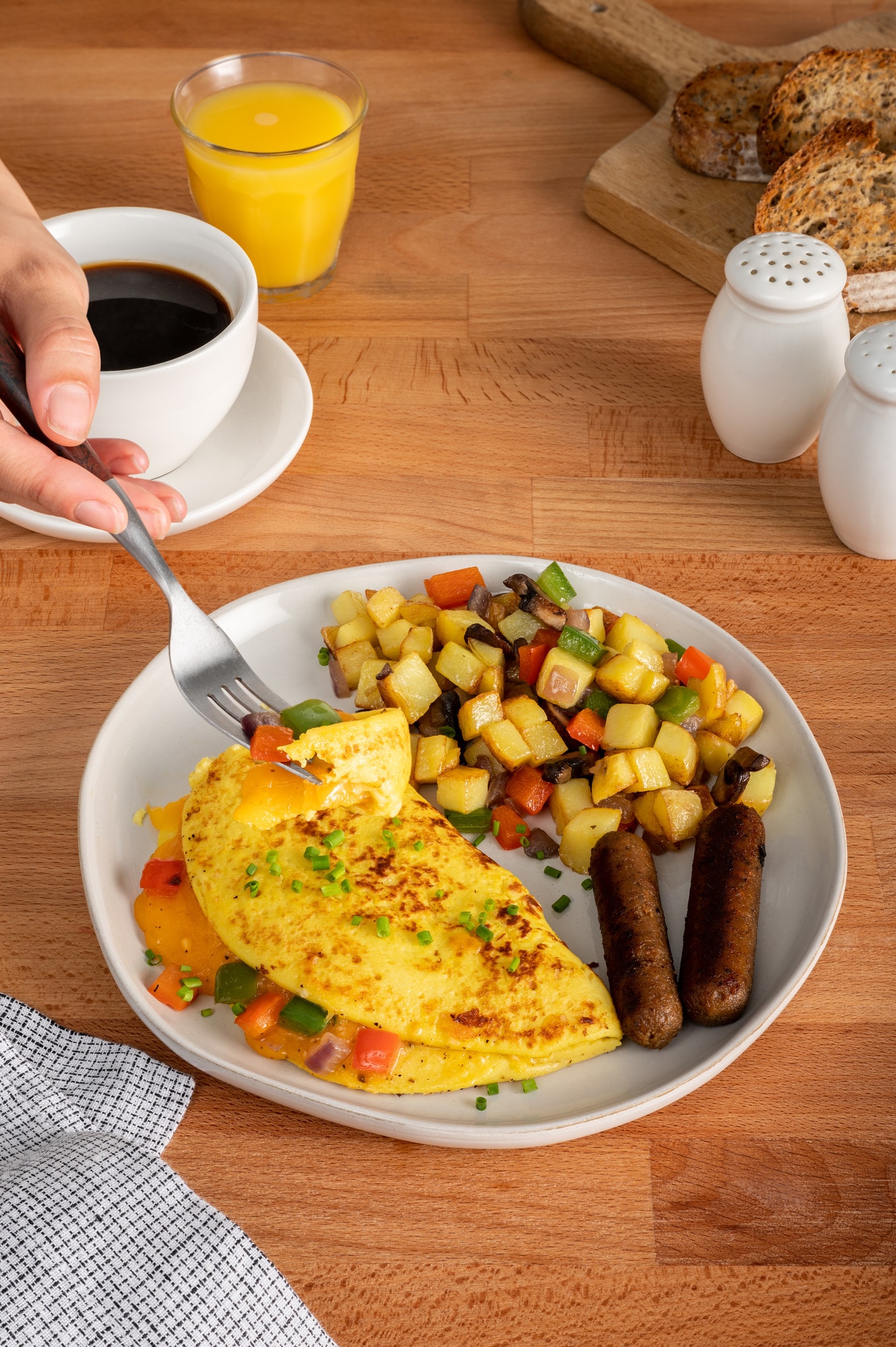 Zero Egg
The group's members release exciting new products all the time, including Mellody (which relies on technology, not bees, to produce honey); Fable Foods (which produces fungi-based meats); and Zero Egg (which uses a blend of plant proteins as a base for its liquid vegan eggs).
"Plant-based meals are vibrant and delicious so focusing on sharing that experience through authentic marketing efforts is another great opportunity to collaborate," Lopez says. "Brands are making incredible plant-based sauces, butters ,eggs, creamers—all of the most delicious ingredients to make foods consumers crave."
PBFA equips the food industry to support consumer demand for plant-based menu options with initiatives, such as the recently launched Foodservice Playbook, an easy-to-search member directory, and these industry reports, all aimed at informing and fostering connections between operators and the major innovations coming out of the plant-based food sector.
The aim? Transformative change of the food system for the greater good of all.
For the latest vegan news, read: