At the age of eight, Henry John Heinz was already showing signs of his entrepreneurial spirit, but also, the love for tomatoes that would eventually see him create a multibillion-dollar international food empire. Back then, the Pennsylvania native would grow produce in his mother's garden and sell it around the neighborhood. But it was just under 20 years later, in his mid-20s, that he actually started the iconic brand and created his signature (and vegan-friendly) tomato ketchup recipe.
Since then (which was the mid-to-late 1800s), Heinz has, of course, become a worldwide favorite. The company is worth more than $43 billion, and, in the UK alone, uses enough tomatoes across all of its products to fill an entire Olympic-sized swimming pool—which, in case you were wondering, can hold around 490,000 gallons of water.
There's no doubt, tomatoes are Heinz's thing. And that's why it has introduced a whole new range dedicated to the fruit that made it a resounding success.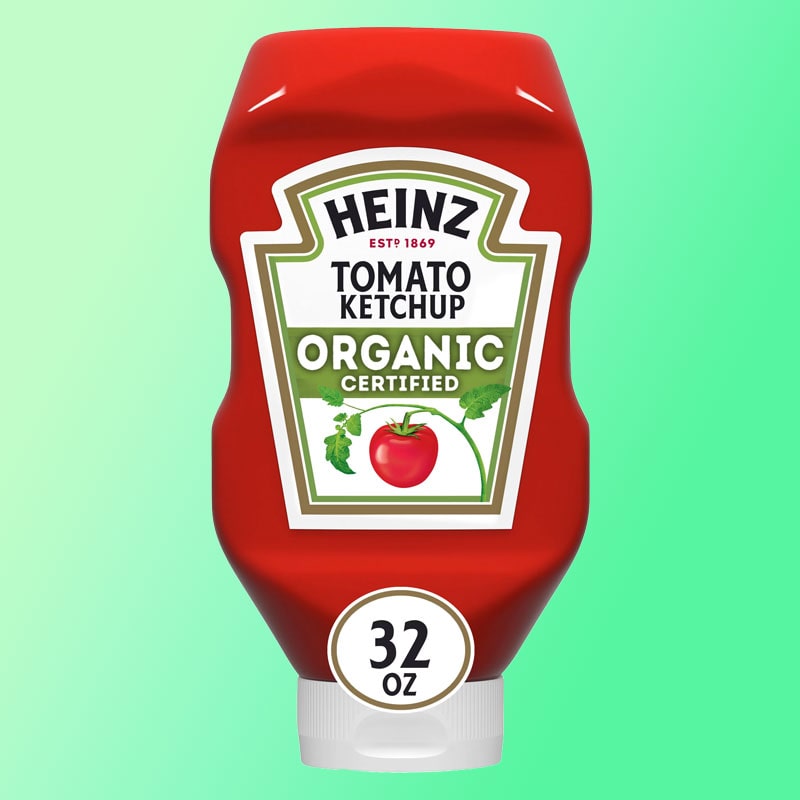 Heinz
The new, vegan Culinary Tomatoes range is based around Heinz's signature Italian, sun-ripened tomatoes. But will it become as iconic as Heinz Ketchup? Only time will tell. However, if you want to put the new products to the test for yourself, we've picked some of our favorite vegan recipes to try them below.
What's in the new Heinz sauce range?
According to Heinz, the new Culinary Tomatoes range is a "celebration" of its sun-ripened tomatoes, which are grown by farmers (or as Heinz calls them, Tomato Masters) all over the world using traditional techniques.
"Heinz's tomatoes are incredibly unique," Gary King, the company's global agricultural developer, says. "They are one of the most viscous tomatoes in the world, giving them their delicious, rich, thick, unmistakable Heinz flavor."
"We've always grown our tomatoes using traditional methods and we're as passionate about doing this today as we were back when it all began in 1869," he added. "As we say at Heinz, our tomatoes are grown, not made."
With the new 11-product-strong range, which is currently available in UK Asda stores, Heinz aims to help consumers take their cooking to the next level. It includes chopped tomatoes, finely chopped tomatoes, peeled tomatoes, pizza sauce, passata, passata with basil, curry tomato base, chili tomato base, tomato purée, and, finally, Frito tomato base.
"We're delighted to give Heinz tomato lovers even more access to our finest tomatoes while offering inspiration for cooks to create new and delicious recipes in their kitchens," said Caio Fontenele, Heinz's new ventures director. "We've developed our brand new tomato collection to offer something for everyone, regardless of their cooking skills."
How to use Heinz tomato sauce: 8 vegan recipes
Feeling inspired to step beyond ketchup and try a few more tomato products from Heinz? Us too. Here, we've gathered just a handful of vegan recipes to try them in, from meatball marinara to lentil chili to pizza.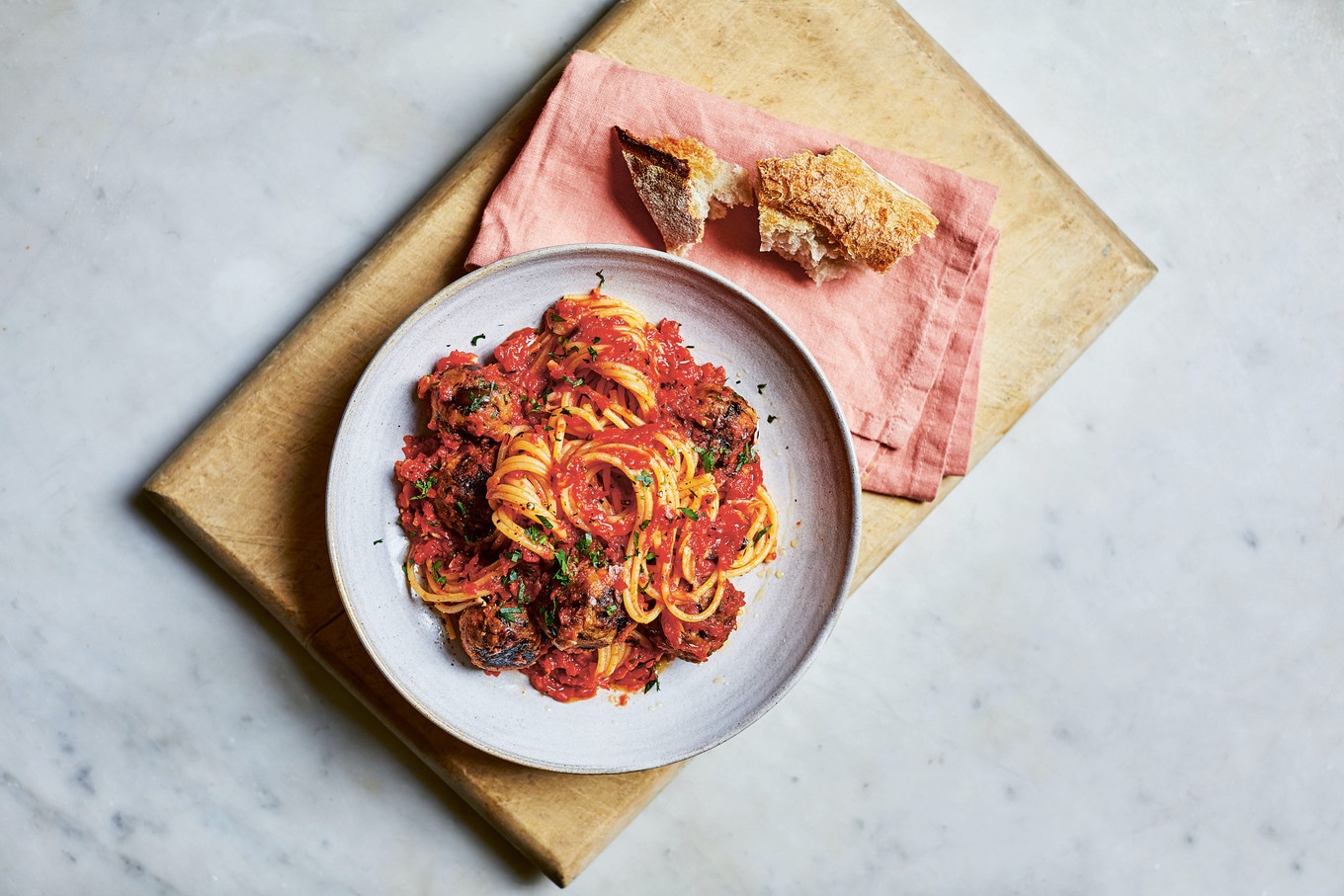 Luke Albert
1 Eggplant Meatballs in Homemade Marinara
Is there a more comforting, more warming combination than vegan meatballs and rich marinara? We doubt it. Make your own sauce with Heinz Chopped Tomatoes, and for the meatballs, combine eggplant, onions, sunflower oil, and white bread for a nutritious, delicious, cozy classic.
Get the recipe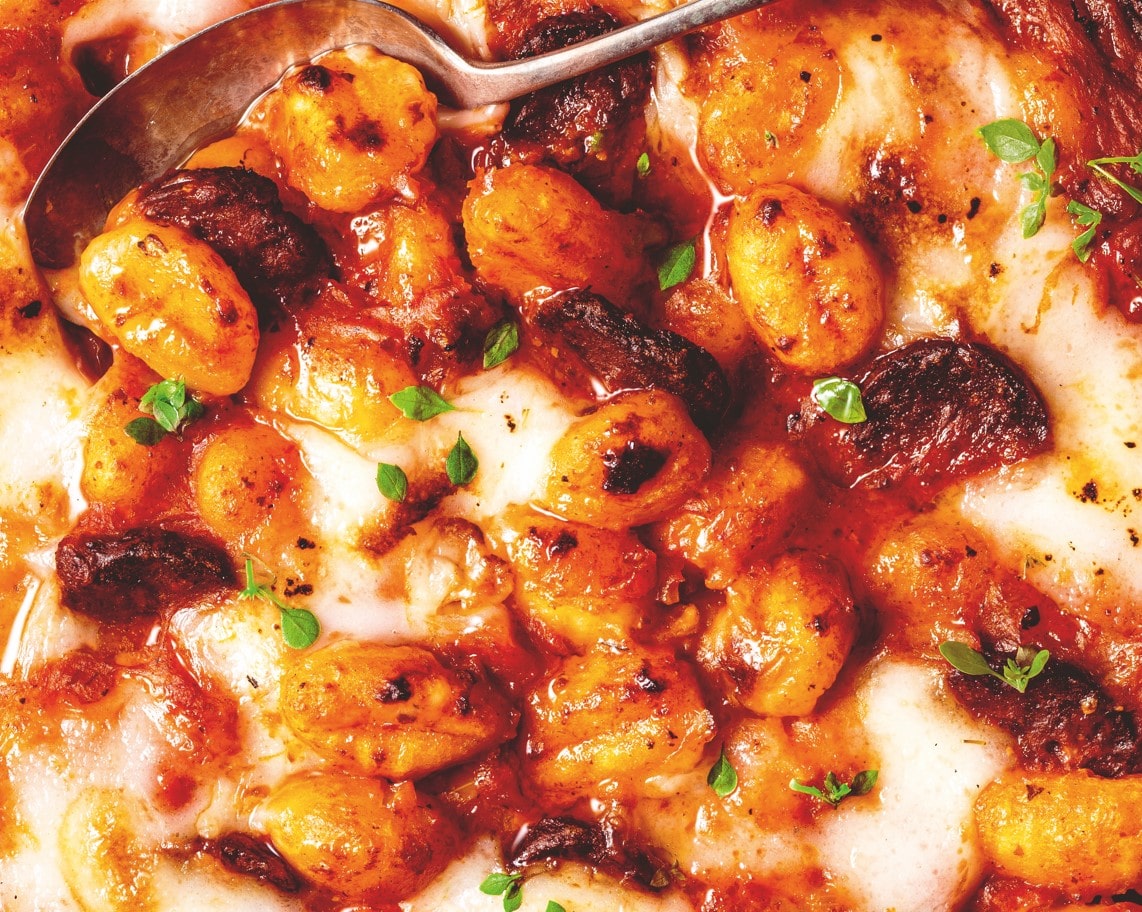 Richard Makin
2 Vegan Chorizo and Sundried Tomato Gnocchi Bake
Again, to make this creamy, comforting gnocchi bake, a simple can of Heinz Chopped Tomatoes is a great place to start. After that, you'll need to add a variety of flavorful Italian-inspired ingredients, including sundried tomatoes, vegan chorizo, and, of course, the all-important dairy-free mozzarella.
Get the recipe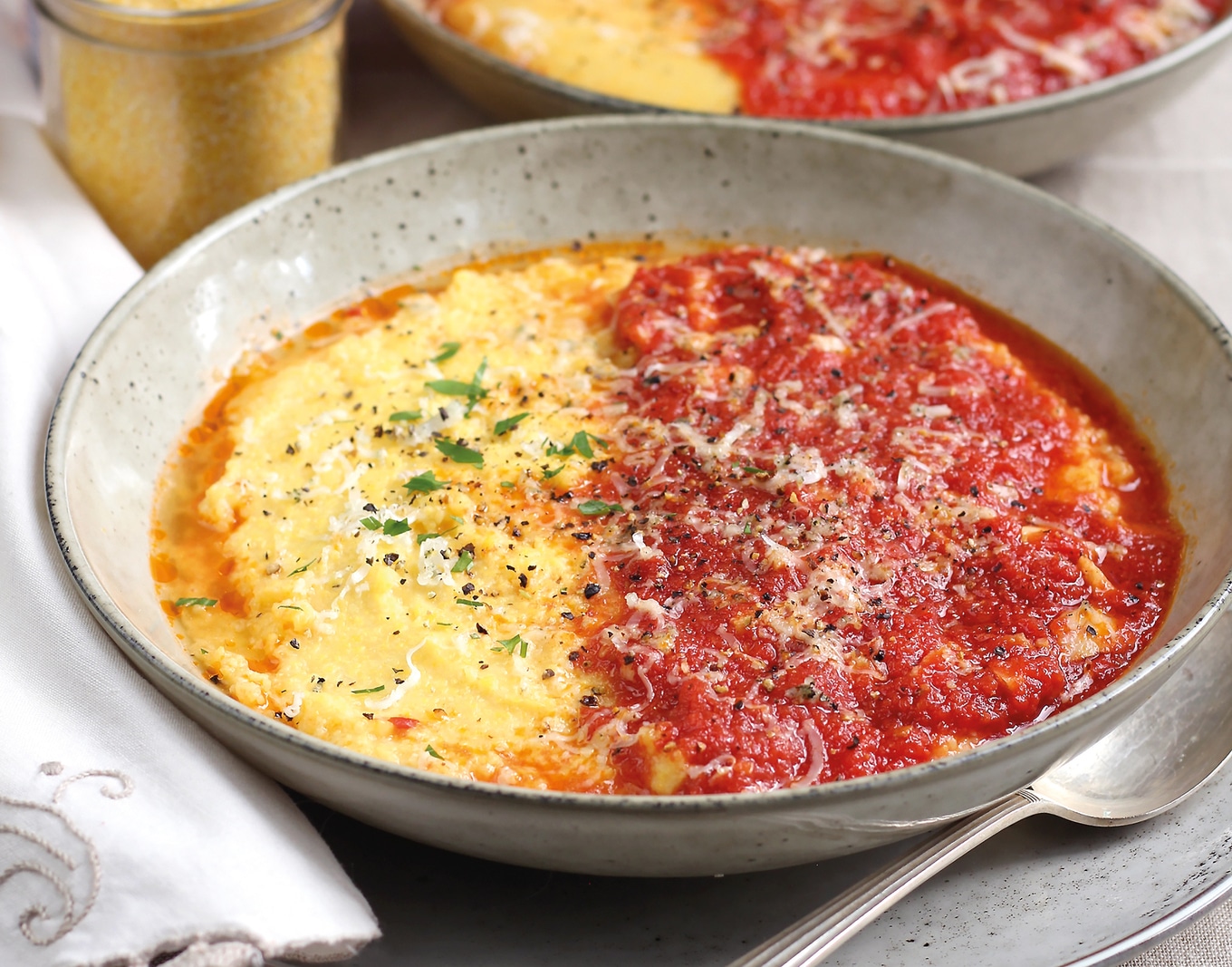 Nadia Fragnito
3 Soft Polenta With Tomato Sugo Sauce
Polenta is a northern Italian classic and for good reason. It's soft, it's creamy, it's delicious, and it goes perfectly with sugo sauce (another Italian favorite). To make the latter, use Heinz Classic Passata, and combine it with olive oil, garlic cloves, salt, and basil. Bellissimo.
Get the recipe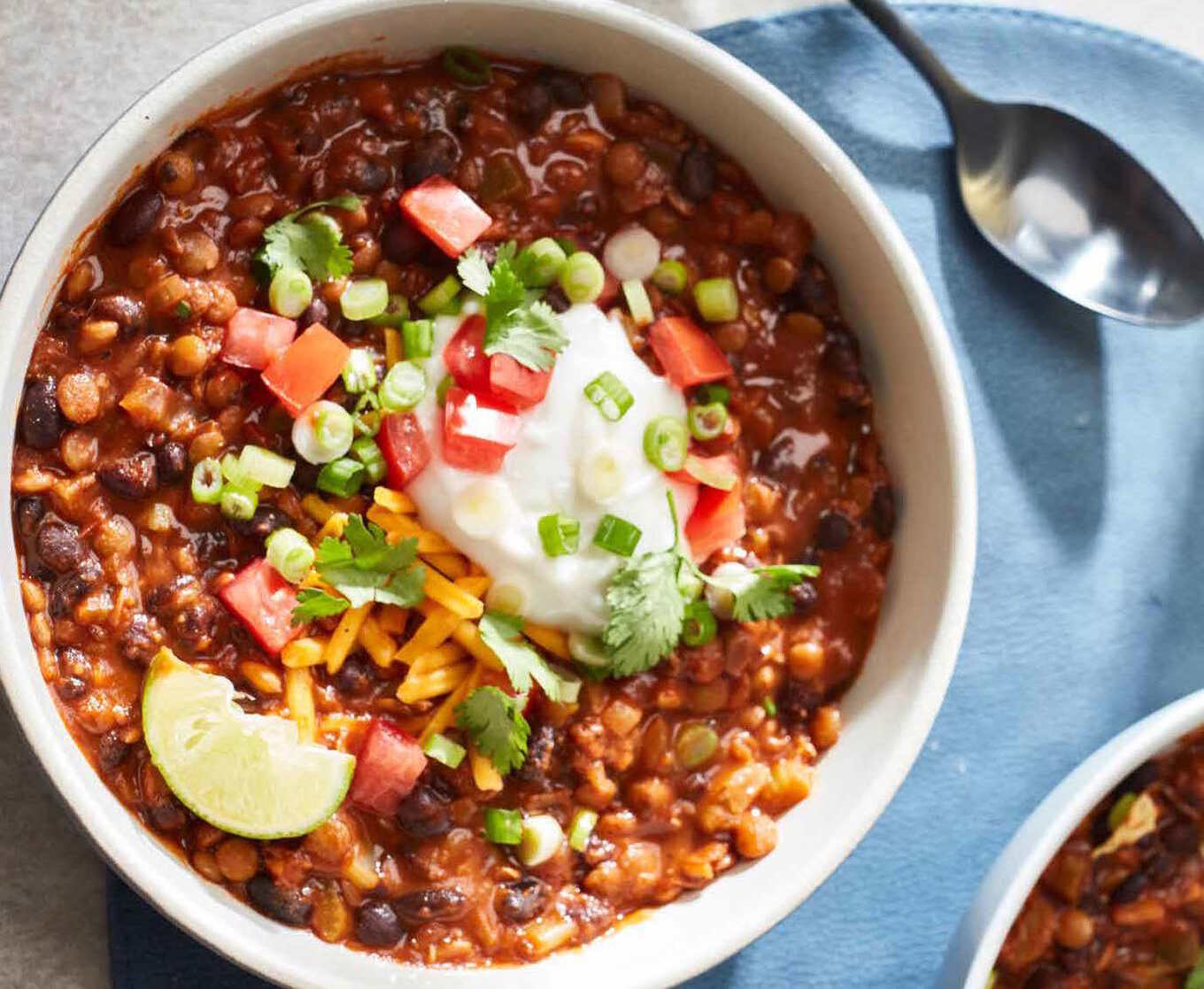 Charity Morgan
4 Meaty Vegan Lentil Chili
Tomatoes are by no means exclusive to Italy. If you want a dish that doesn't come from the Mediterranean, why not try whipping up this meaty, tasty chili con carne? Use Heinz Double Concentrated Tomato Puree for extra flavor, or you could also opt for the Heinz Chilli Tomato Base to save time.
Get the recipe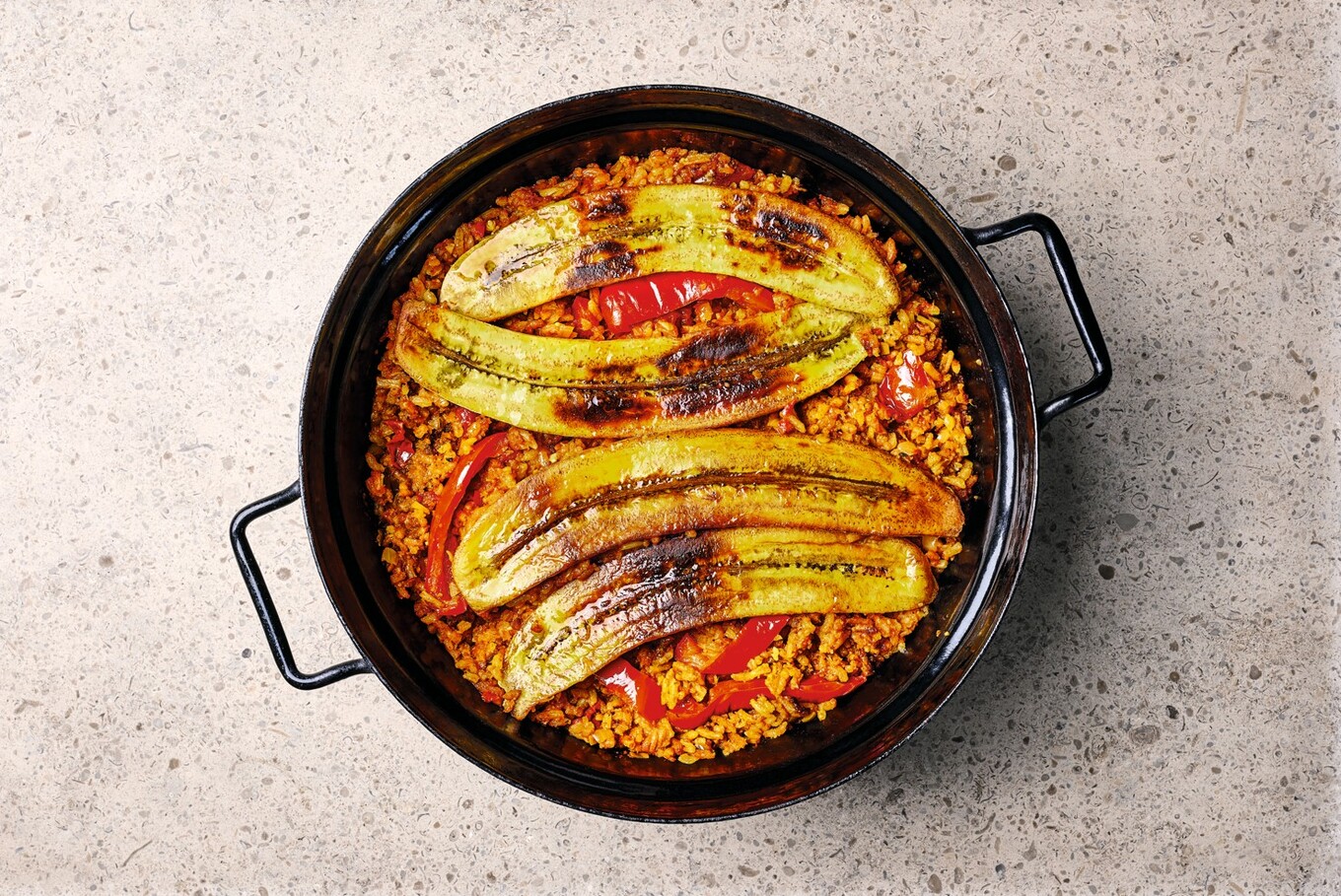 Sam Dixon
5 Plantains With Spicy Red Pepper and Tomato Rice
Popular in the Caribbean, fried plantain is a tasty, sweet, caramelized treat, which works particularly well with a little bit of spice and some zesty tomato rice, too. To make the rice, opt for Heinz Double Concentrated Tomato Puree and Heinz Chopped Tomatoes.
Get the recipe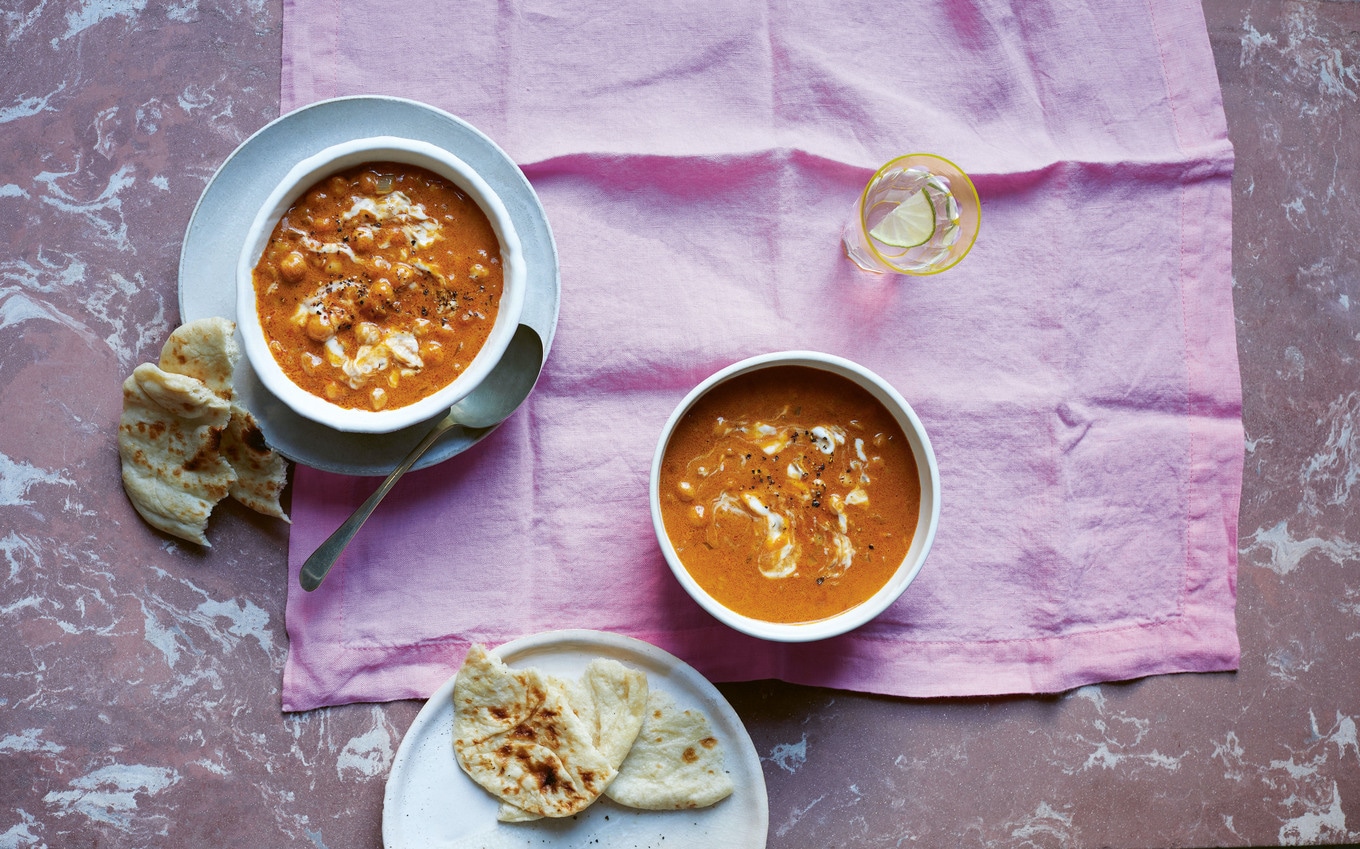 Luke Albert
6 30-Minute Butter Chickpea Curry
This flavorful, creamy butter chickpea curry comes together in just 30 minutes, making it the perfect dish to cook up when you're in need of a mid-week pick-me-up. Use Heinz Double Concentrated Tomato Puree, or why not experiment with the Heinz Curry Tomato Base?
Get the recipe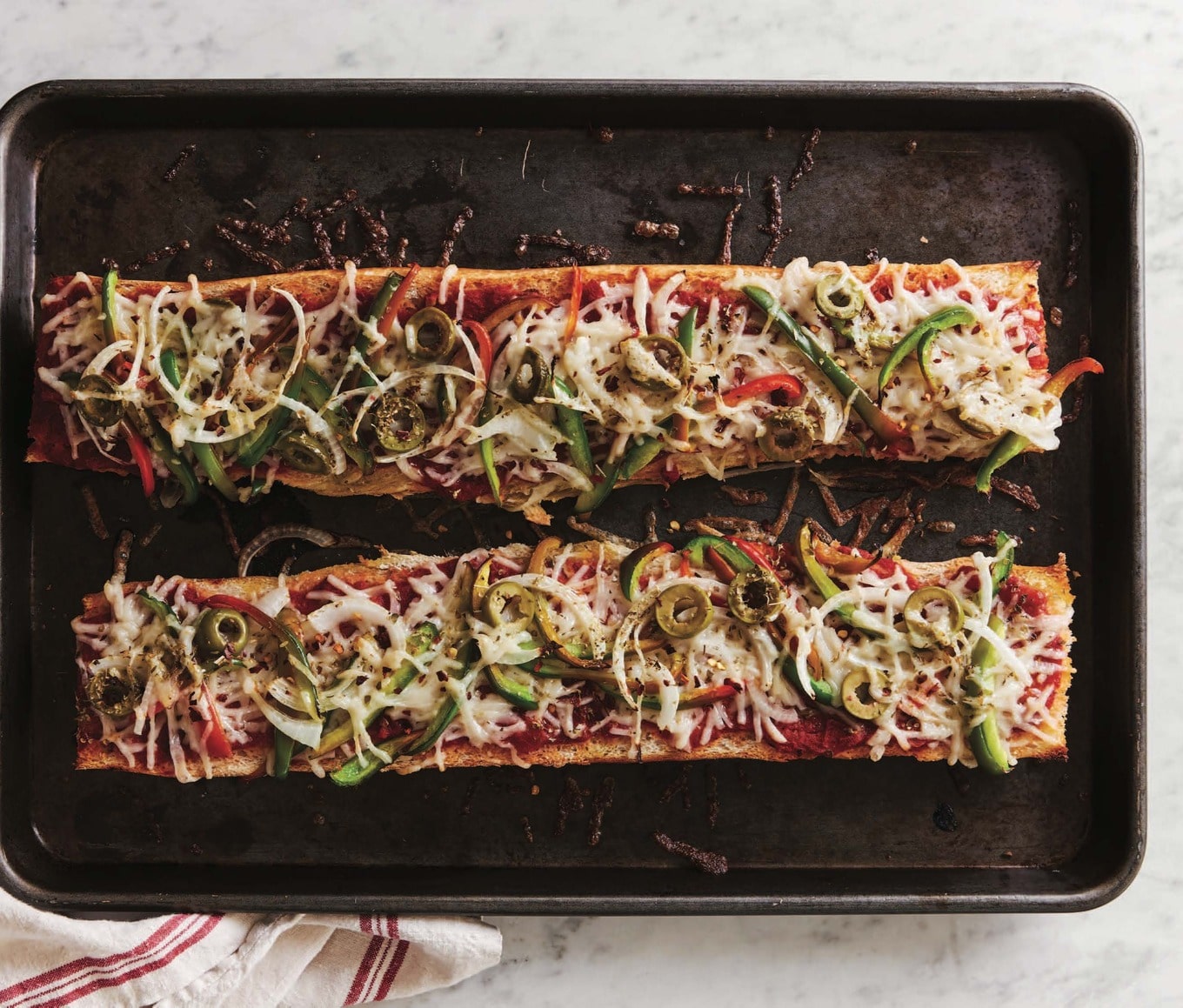 Barb Musick
7 Easy Cheesy French Bread Pizza
And finally, this list isn't complete without the Italian classic: pizza. That said, this is a little bit different, as the base isn't actually dough, but French bread, making it a great kid-friendly lunch idea. Gather your favorite toppings, vegan mozzarella, and the new Heinz Classic Pizza Sauce.
Get the recipe
For more on vegan cooking, read: