Excuse us as we state the obvious, but when you're vegan, every day is vegan day. However, without a holiday to prompt us, many of us live within the comfortable patterns we have designed for ourselves—particularly when it comes to our food choices. But, with World Vegan Month on the horizon, let's take advantage of the holiday and let it inspire us to try something new. In the spirit of celebrating all vegans, we've compiled a list of our 10 favorite global recipes so we can all spice it up in the kitchen.
What is World Vegan Day?
On November 1, vegans around the world celebrate World Vegan Day. The annual holiday is usually spent eating delicious vegan food, hosting a potluck with friends, or spending time in nature.
What is World Vegan Month?
In addition to World Vegan Day, World Vegan Month, observed throughout November, is a global celebration of the vegan lifestyle throughout the entire month. World Vegan Month encourages people to explore plant-based alternatives, engage in meaningful discussions about the ethics of animal agriculture, and promote a sustainable and compassionate way of living.
Why go vegan?
There are a myriad of reasons to go vegan whether it be for health, animals, or the planet. It is one of the best ways to ensure you're staying healthy, saving the lives of countless animals, and making more sustainable choices for the environment. If you're new to going vegan, check out our easy guide for beginners.
10 globally inspired vegan recipes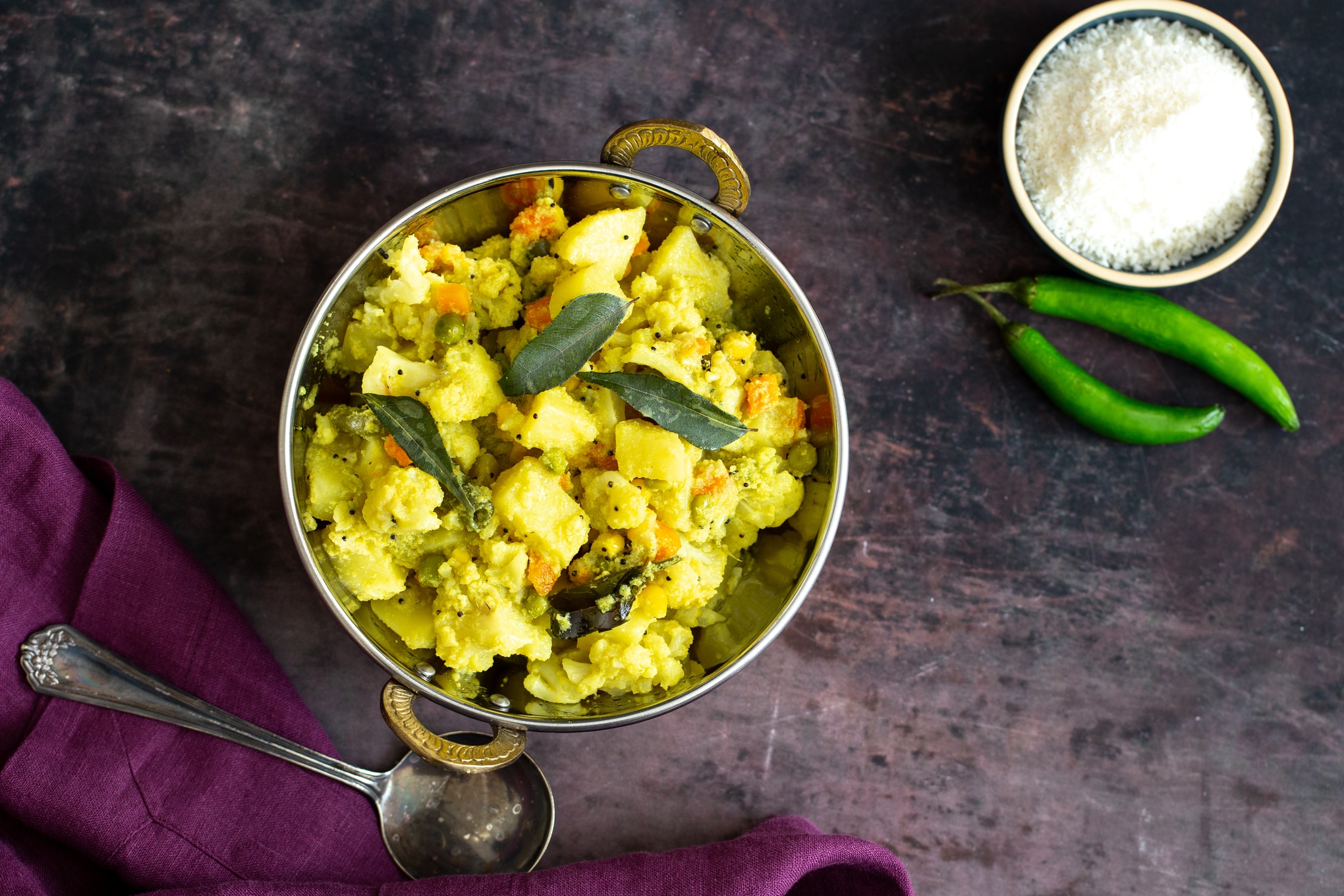 Richa Hingle
1 Vegan South Indian Instant Pot Avial
Avial hails from the states of Kerala and Tamil Nadu, both in the south of India. It's a thick, flavorful stew, packed with vegetables, fresh coconut, cumin seeds, and green chili for a spicy kick.
Get the recipe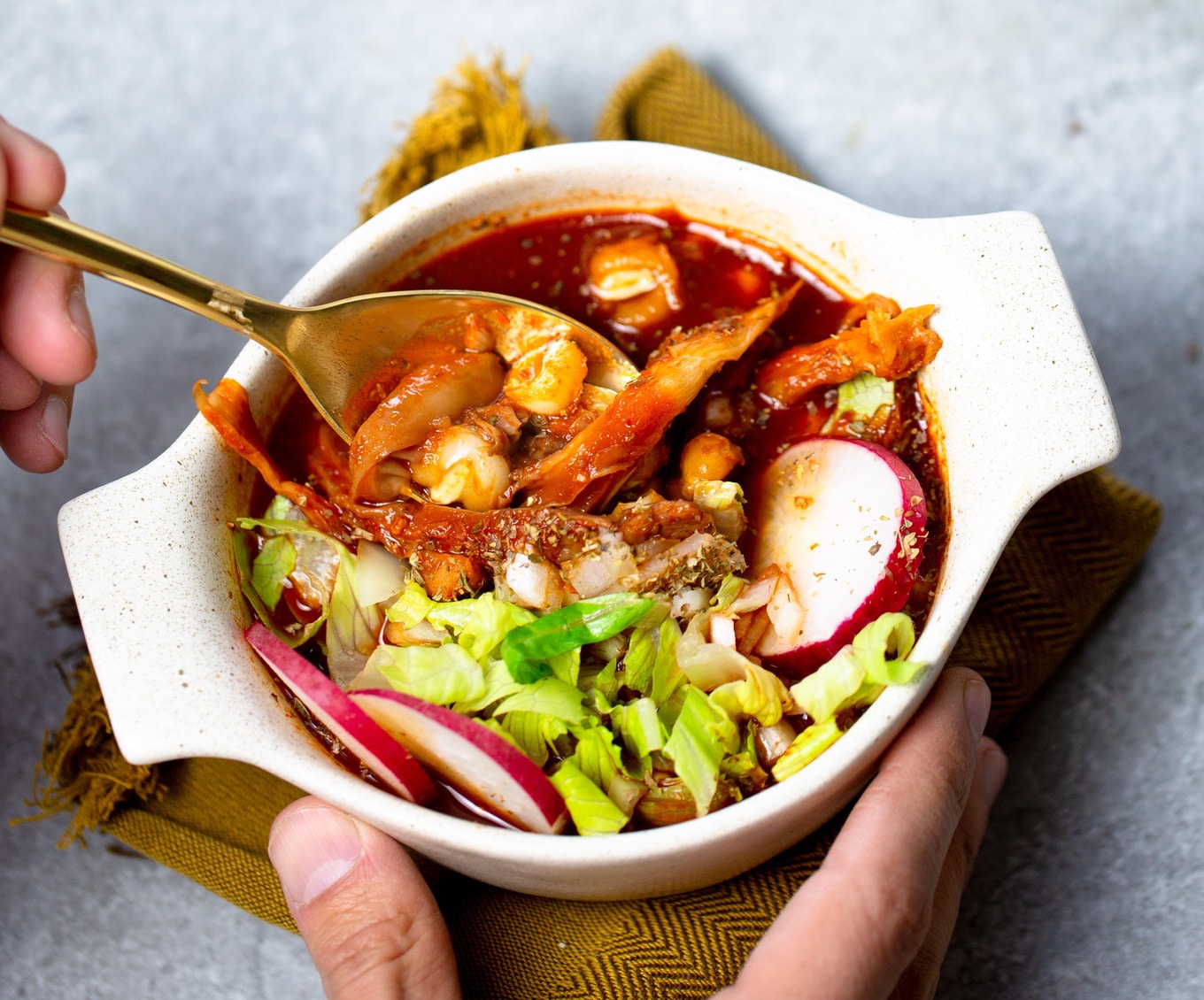 Alejandra Graf
2 Vegan Mexican Pozole
Pozole is a fiery rich broth from Mexico. It's usually made with meat, but this vegan version calls for oyster mushrooms, instead. It's simple, delicious, nutritious, and bursting with flavor.
Get the recipe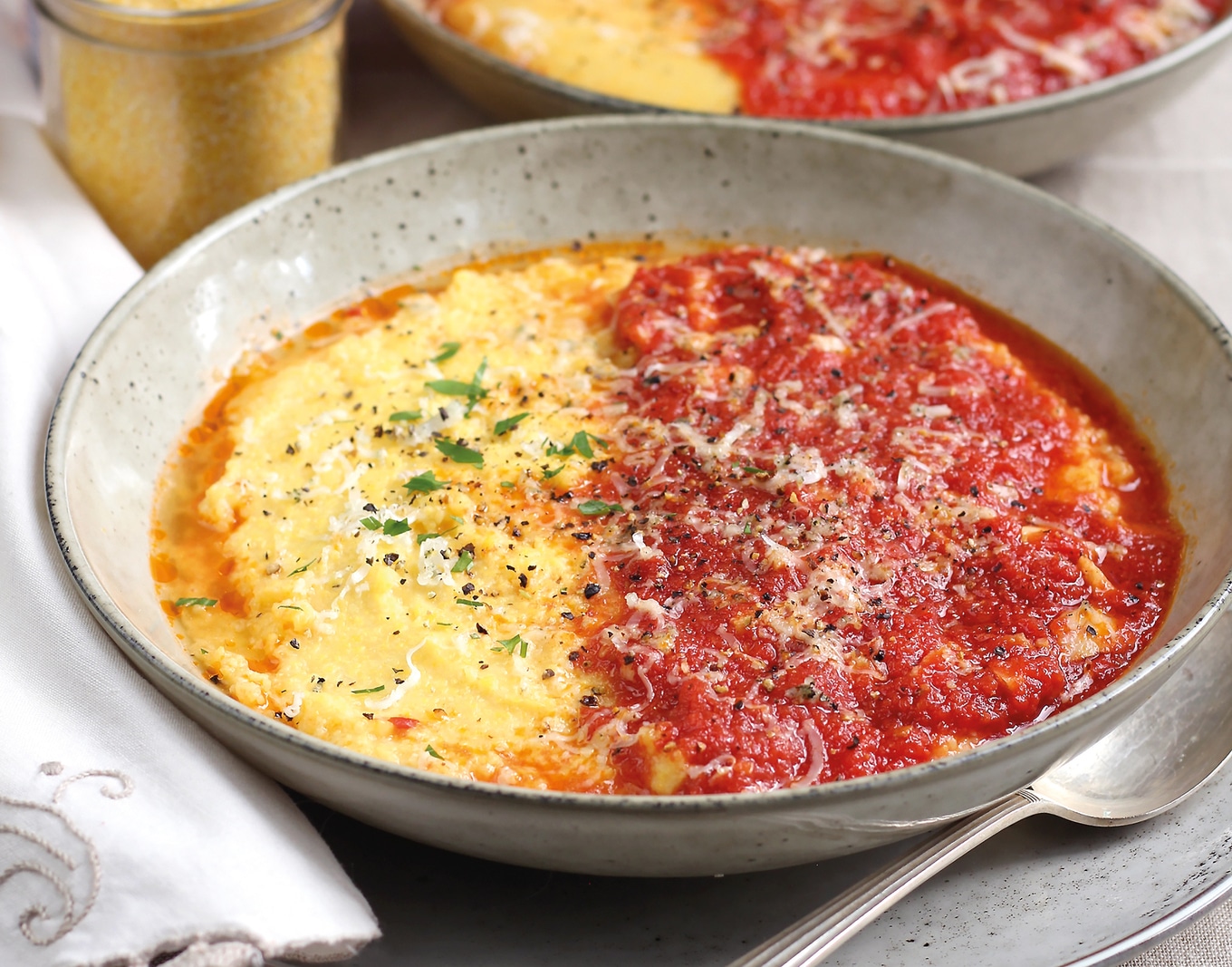 Nadia Fragnito
3 Vegan Italian Soft Polenta With Tomato Sugo Sauce
In Italy, polenta is a pantry staple. Made with boiled cornmeal, it's simple, sweet, and creamy, and goes beautifully with another Italian classic: tomato sugo sauce, which is made with olive oil, garlic, basil, and crushed tomatoes.
Get the recipe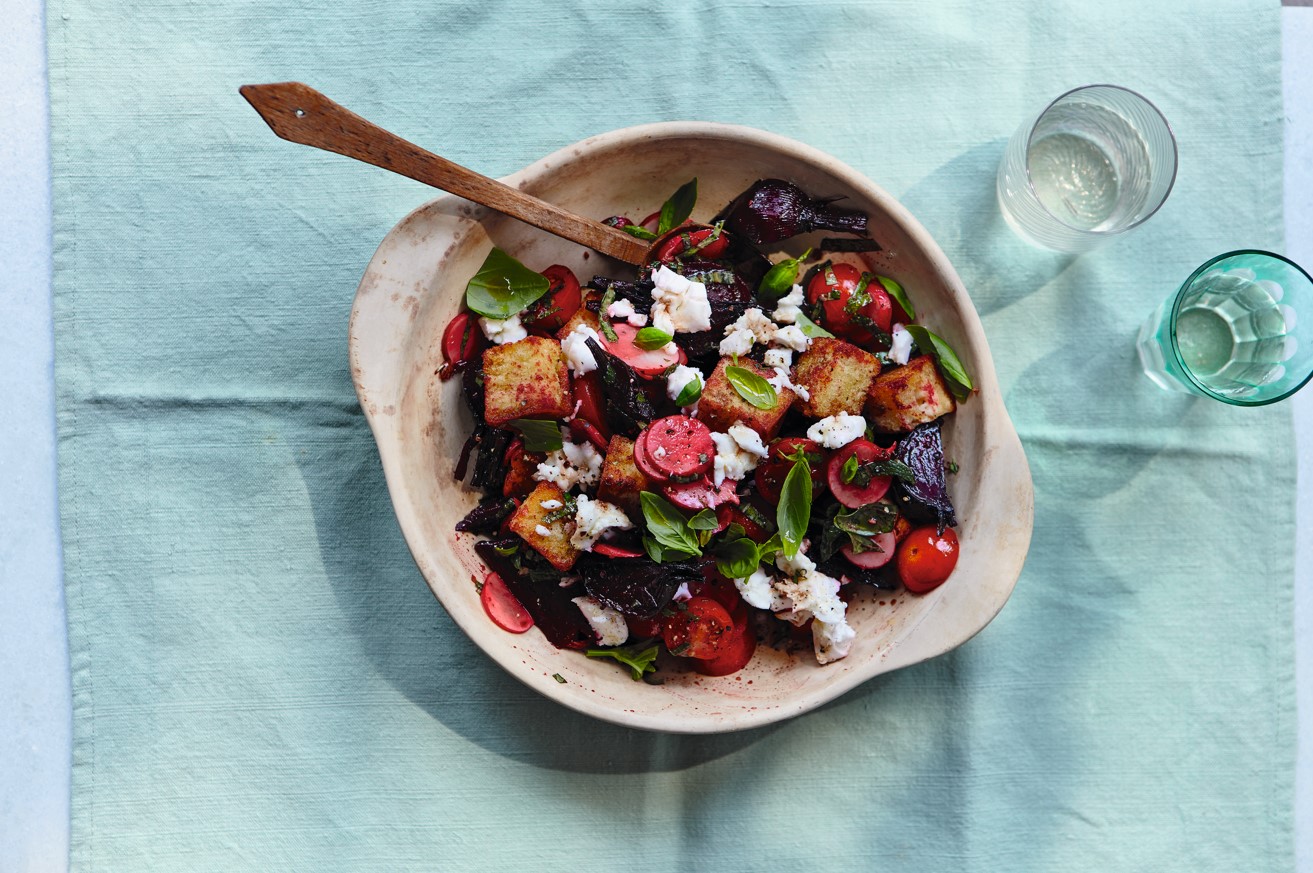 Yuki Sugiura
4 Vegan Jamaican Beet and Feta Panzanella Salad
The standout star of this dish is the Jamaican hard dough. It's tender, chewy, sweet, and thick, and instantly makes this beet and vegan feta salad a guaranteed crowd-pleaser.
Get the recipe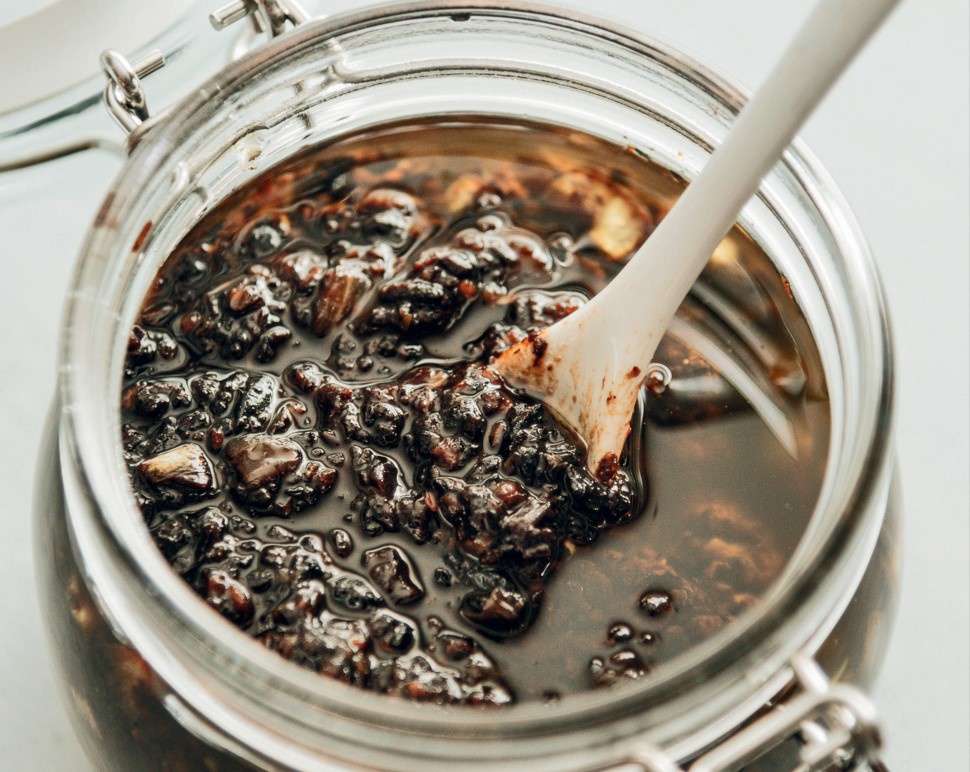 Maggie Zhu
5 Vegan Chinese Black Bean Sauce
If you've ever indulged in Chinese takeout (and who hasn't?), you're likely already familiar with black bean sauce, a rich, flavorful, slightly spicy, and incredibly versatile sauce. It goes with everything, from vegetable stir frys to tofu to vegan meat. So why not make your own fakeaway?
Get the recipe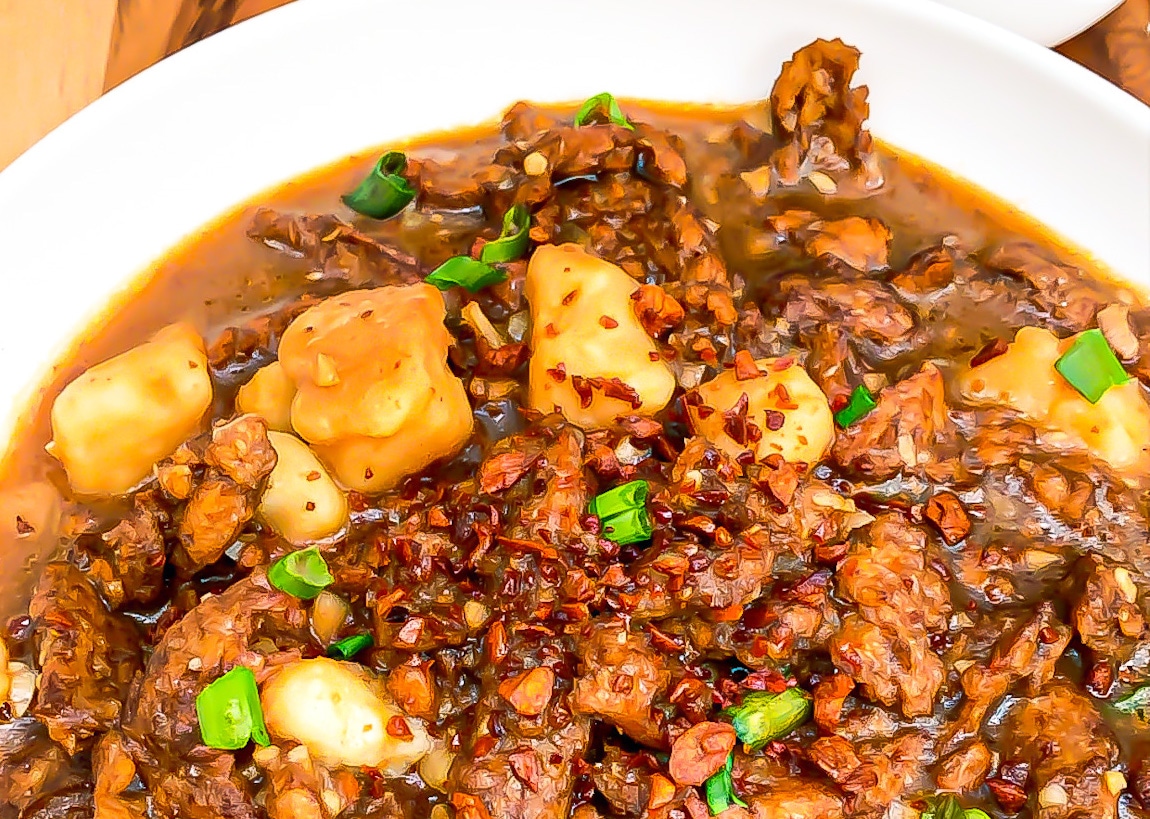 6 Vegan Filipinx Adobo With Tangy Soy Curls and Potatoes
Chicken adobo is the national dish of the Philippines. It's juicy, it's salty, it's sour, and it's sweet—yep, all at once—so you really don't want to miss out on making it. Instead of the chicken, swap in soy curls and potatoes for a vegan dish bursting with flavor.
Get the recipe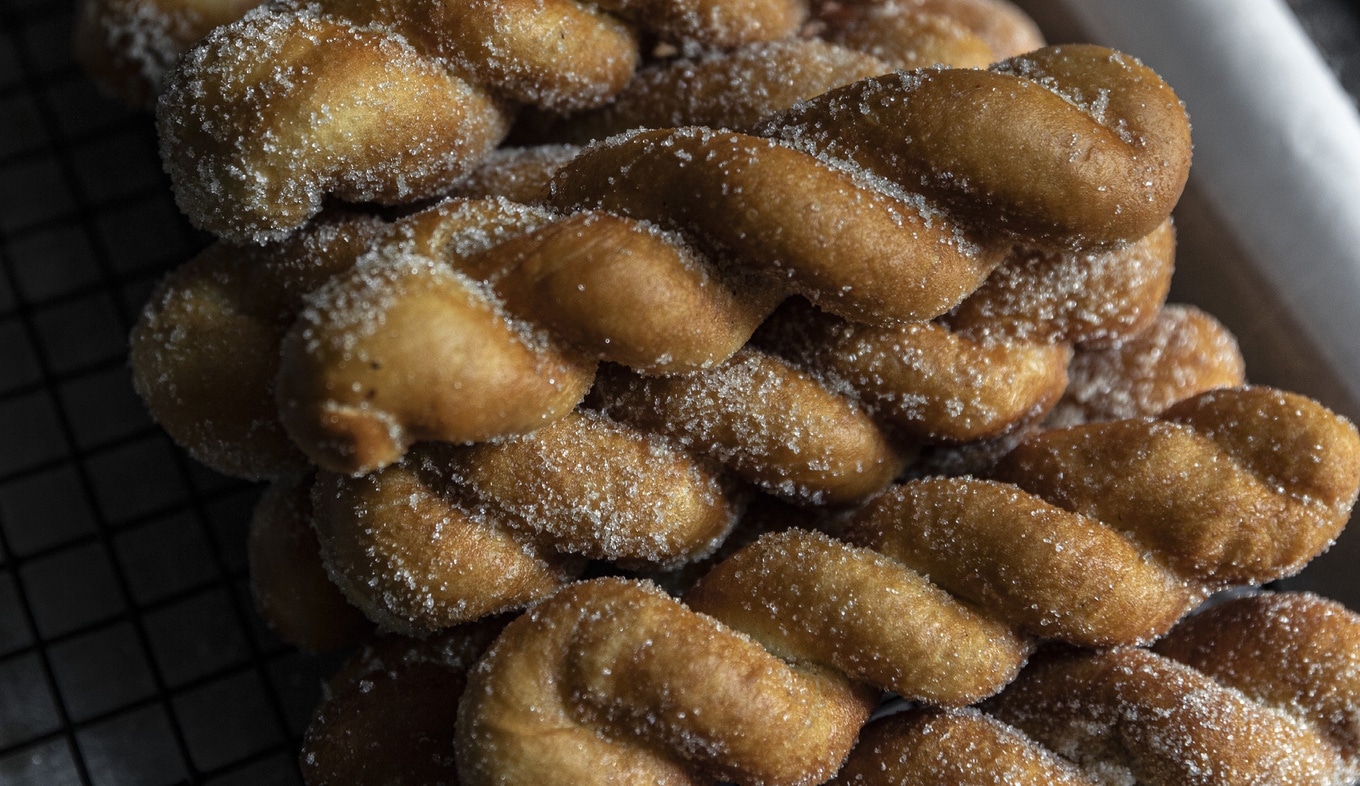 Joanne Molinaro
7 Vegan Korean Kkwabaegi (Twisted Sugar Doughnuts)
These soft, fluffy twisted doughnuts are a popular treat in Korea. And it's not hard to see why. Dust them with cinnamon and sugar, and enjoy them warm from the fryer.
Get the recipe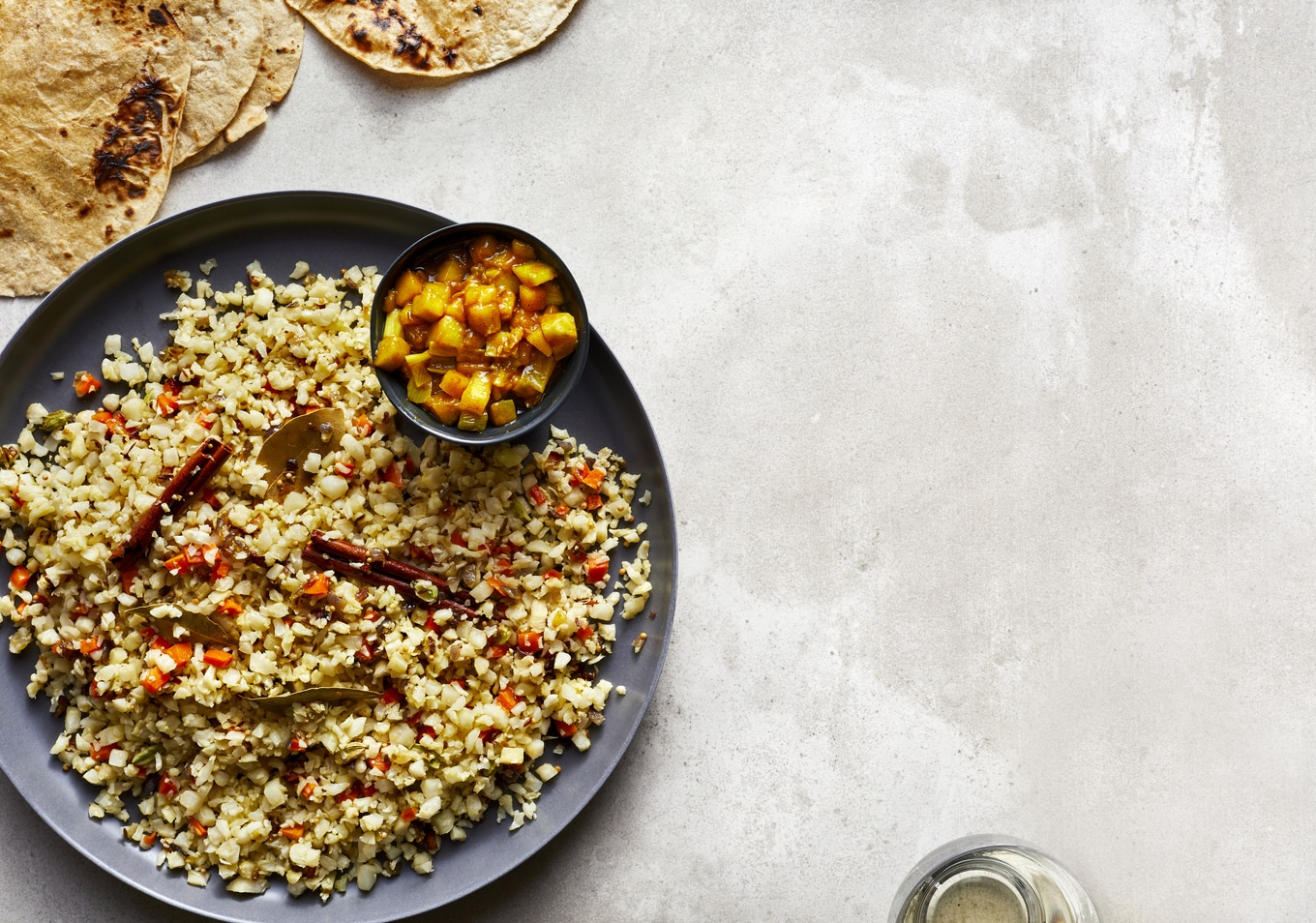 Antonis Achilleos
8 Vegan Cauliflower Rice Biryani With Mango Chutney
Biryani is often associated with India, where it is eaten in abundance, but this flavorful mix of rice, spices, and vegetables may actually have its roots in Iran, according to India Currents. Fun fact: the name actually comes from the Persian word "birian," and means "fried before cooking."
Get the recipe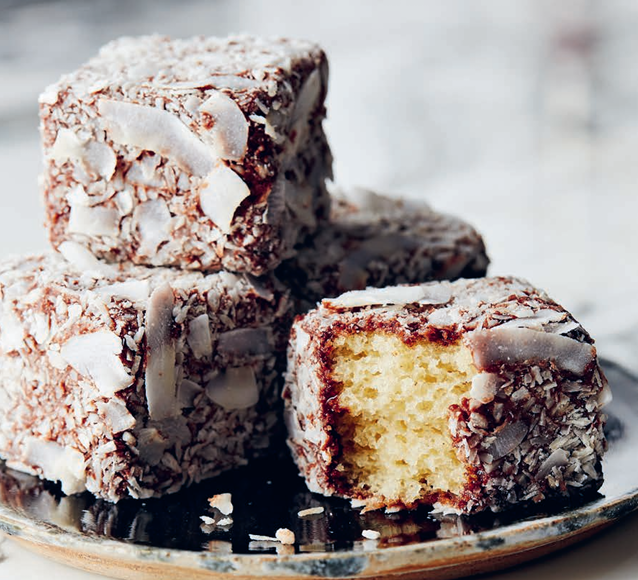 Matt Russell
9 Classic Vegan Australian Lamingtons
In Australia, lamingtons are usually enjoyed with a mug of tea and friends. A sponge cake with chocolate icing and dried coconut, this vegan version is a delicious, indulgent treat.
Get the recipe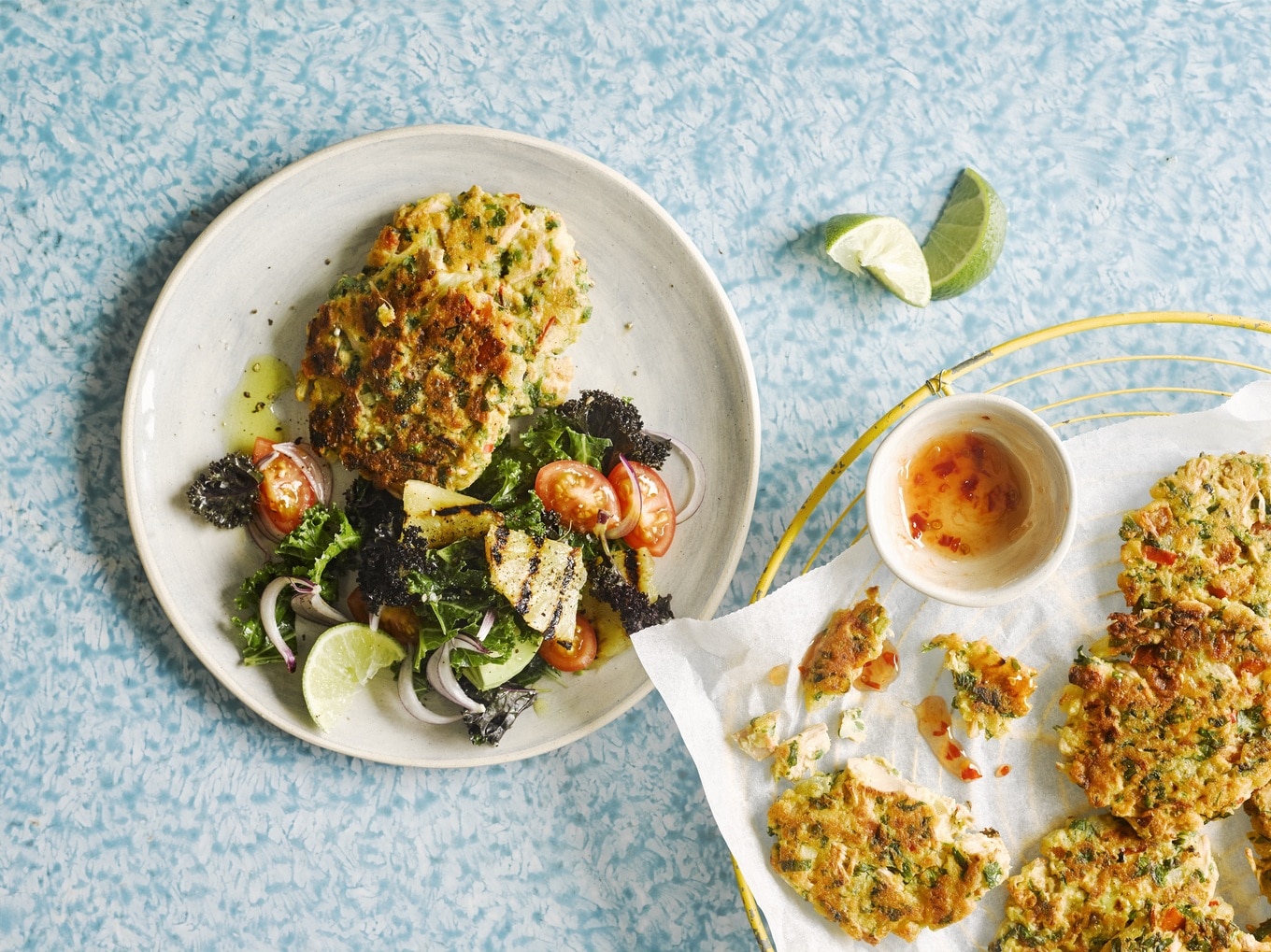 Rachel Ama
10 Fried Vegan Caribbean Jackfruit Fritters
In Jamaica, saltfish fritters are a popular appetizer. But, with this vegan recipe, you can get all the salty, fried goodness with none of the animal products by opting for jackfruit instead.
Get the recipe
For more globally inspired vegan recipes, read: