There's nothing like baking (and enjoying!) a batch of fresh-baked chocolate chip cookies or lemon pound cake—whether you're a master baker or have just found a new hobby to help manage stress. But what should we make? We turned to VegNews readers to tell us which dessert recipes they're loving most, and here are some of their favorites. So crank up the tunes and whip up something blissful to get you through the next week. VegNews Magic Cookie Bars, we're coming for you!
The best vegan cookie recipes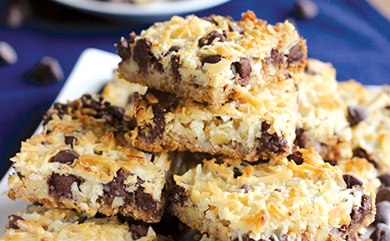 1 VegNews Magic Cookie Bars
Sweetened condensed vegan milk, graham crackers, walnuts, shredded coconut, and chocolate chips are the stars of these seriously addictive magic cookie bars. Top tip: while you can make the condensed milk from scratch, it's also easy to buy online, too!
Get the recipe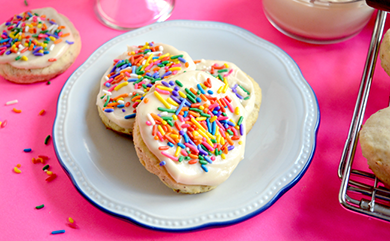 Dustin Harder
2 Soft-Batch Sugar Cookies with Buttercream Frosting
If you're craving some nostalgia, these soft, light, cakey, vegan sugar cookies are well worth a try. They're just like the original, but arguably even better, because they're totally animal-free.
Get the recipe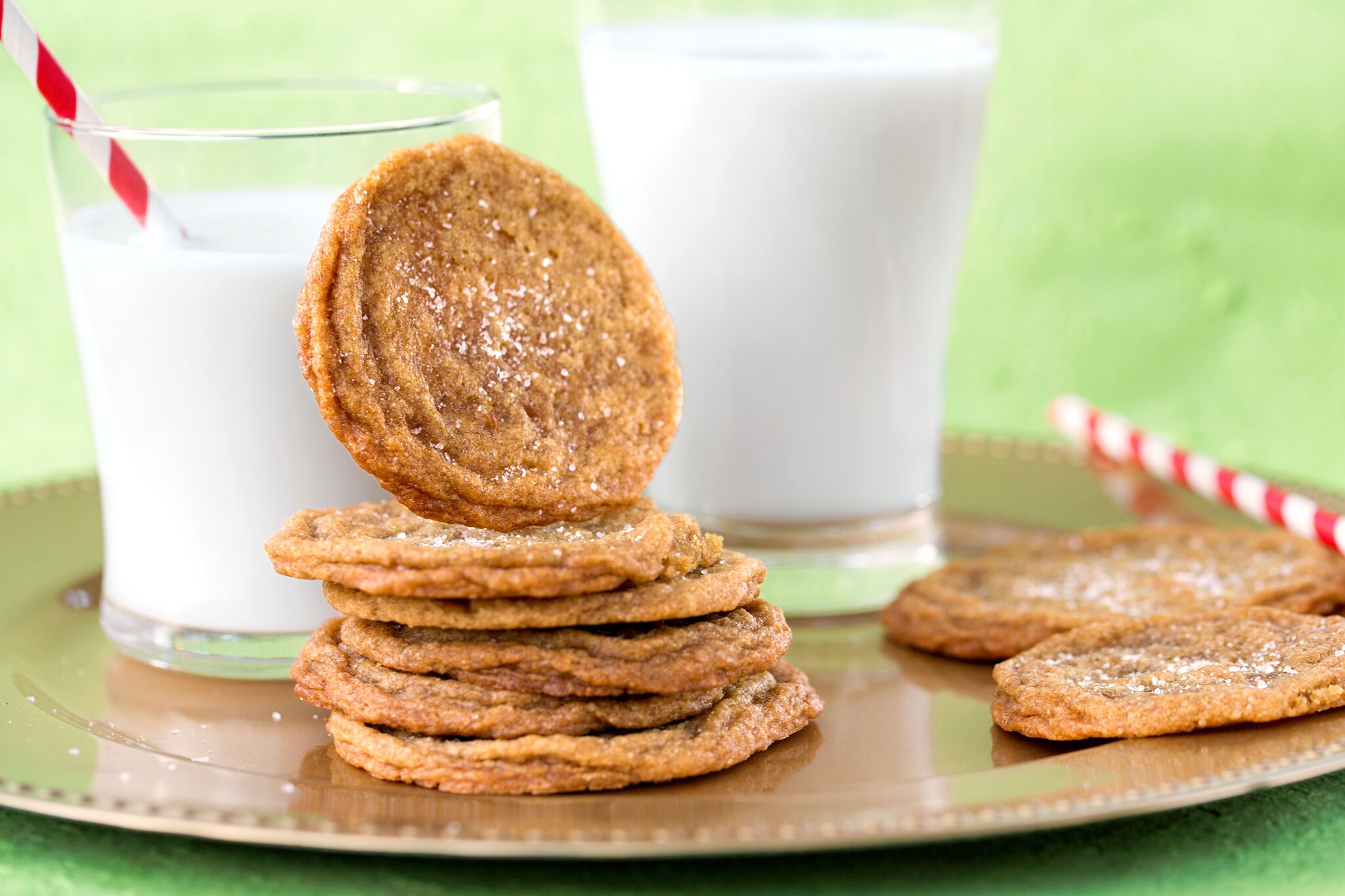 3 Salted Caramel Cookies
When the holiday season arrives, these chewy salted caramel cookies are the ultimate festive treat. But that said, you don't need to wait for the winter months to whip them up—when it comes to cookies, there are no rules.
Get the recipe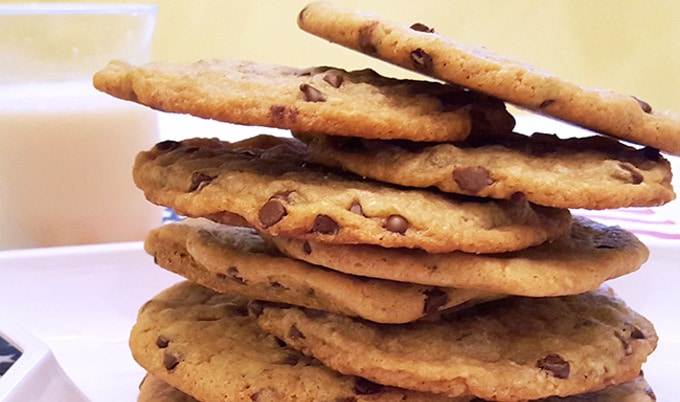 Michelle Siriani
4 Classic Chocolate Chip Cookies
Sometimes the simple treats are the best. Serve these classic vegan chocolate chip cookies—which are just the right amount of crispy on the outside and chewy on the inside—with a tall glass of oat milk whenever the mood strikes.
Get the recipe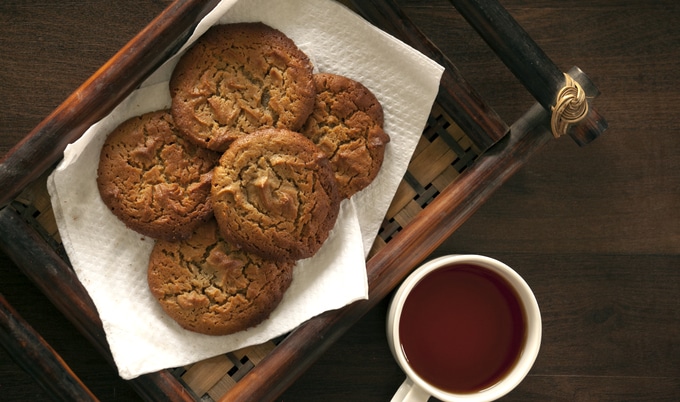 Holly V. Gray
5 Soft Peanut Butter Cookies
Peanut butter makes everything better, but when it comes to cookies, it just makes them even more delicious and addictive than they already are. Plus, they smell great when they're baking, too.
Get the recipe
Chocoholics, these are for you: the best vegan chocolate desserts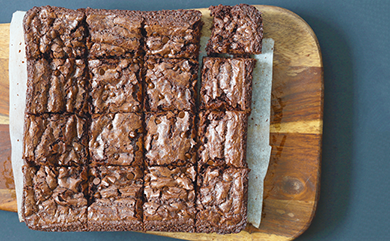 Vegan Heritage Press
6Chocolate Chip Brownies
These brownies are a true triple chocolate threat. They're loaded with not just dark and semisweet chocolate chips, but also plenty of cocoa powder, too, of course.
Get the recipe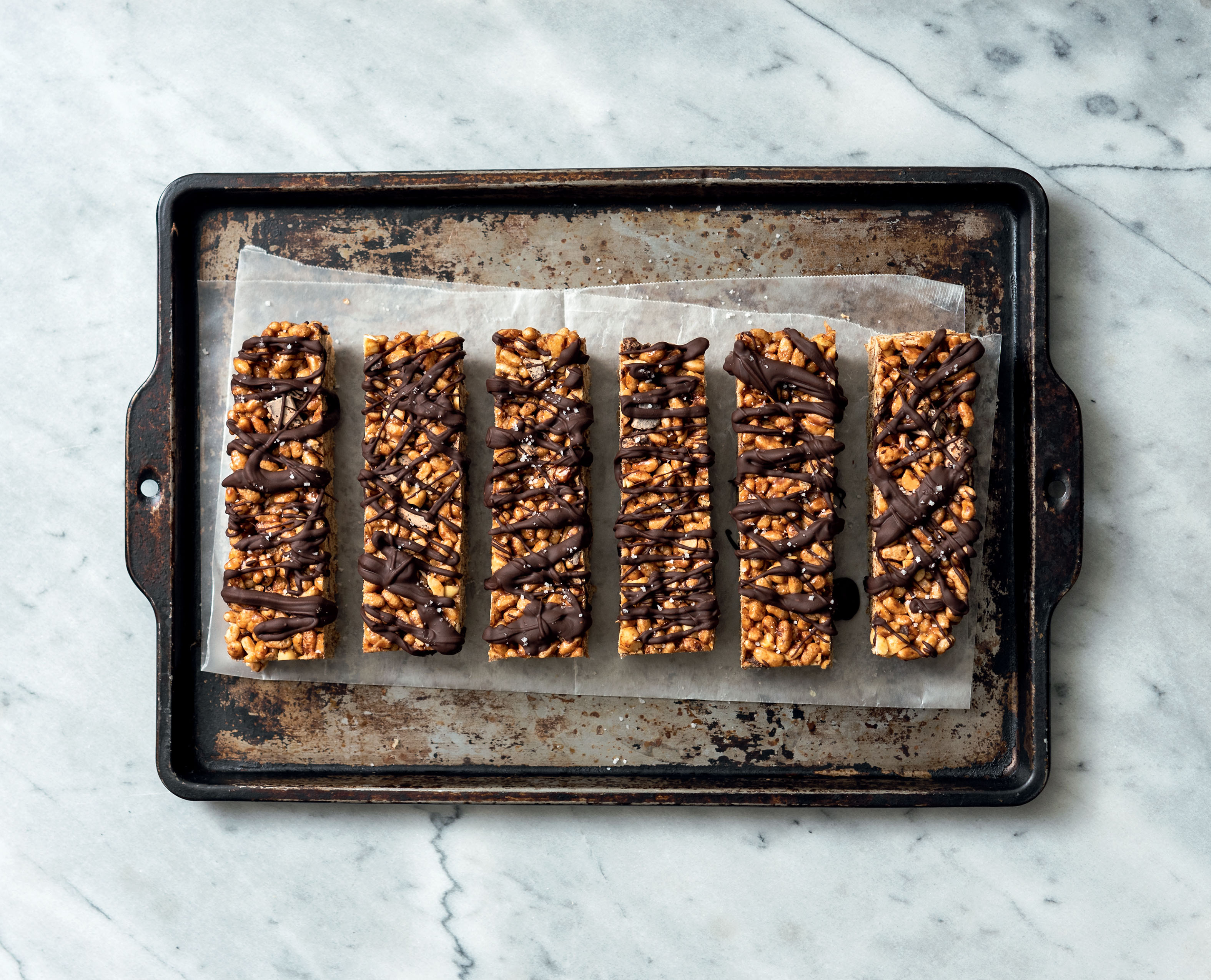 Jackie Sobon
7Chocolate and Peanut Butter Rice Bars
These rice bars contain chocolate and peanut butter, which is, arguably, a match made in heaven. But if you need more sweetness, feel free to add in some dried cranberries or dates, depending on your preference.
Get the recipe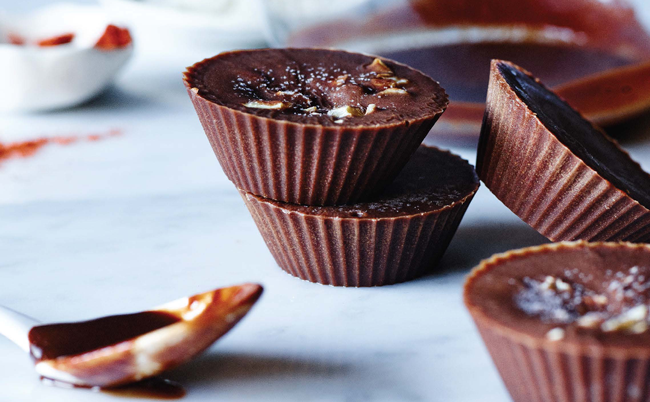 Anson Smart
8Detox Almond Butter Cups
Yep, these almond butter cups are not just deliciously indulgent and addictive, but they're also pretty healthy, too, thanks to the additions of cacao and raw almond butter.
Get the recipe
Fairwinds Press
9Customizable Vegan Chocolate Bark
Combine vegan chocolate chips with your choice of a mix-in to make this super tasty chocolate bark snack. Mix-in options include crushed pretzels and vanilla extract and, if it's the holiday season, crushed candy canes and peppermint extract.
Get the recipe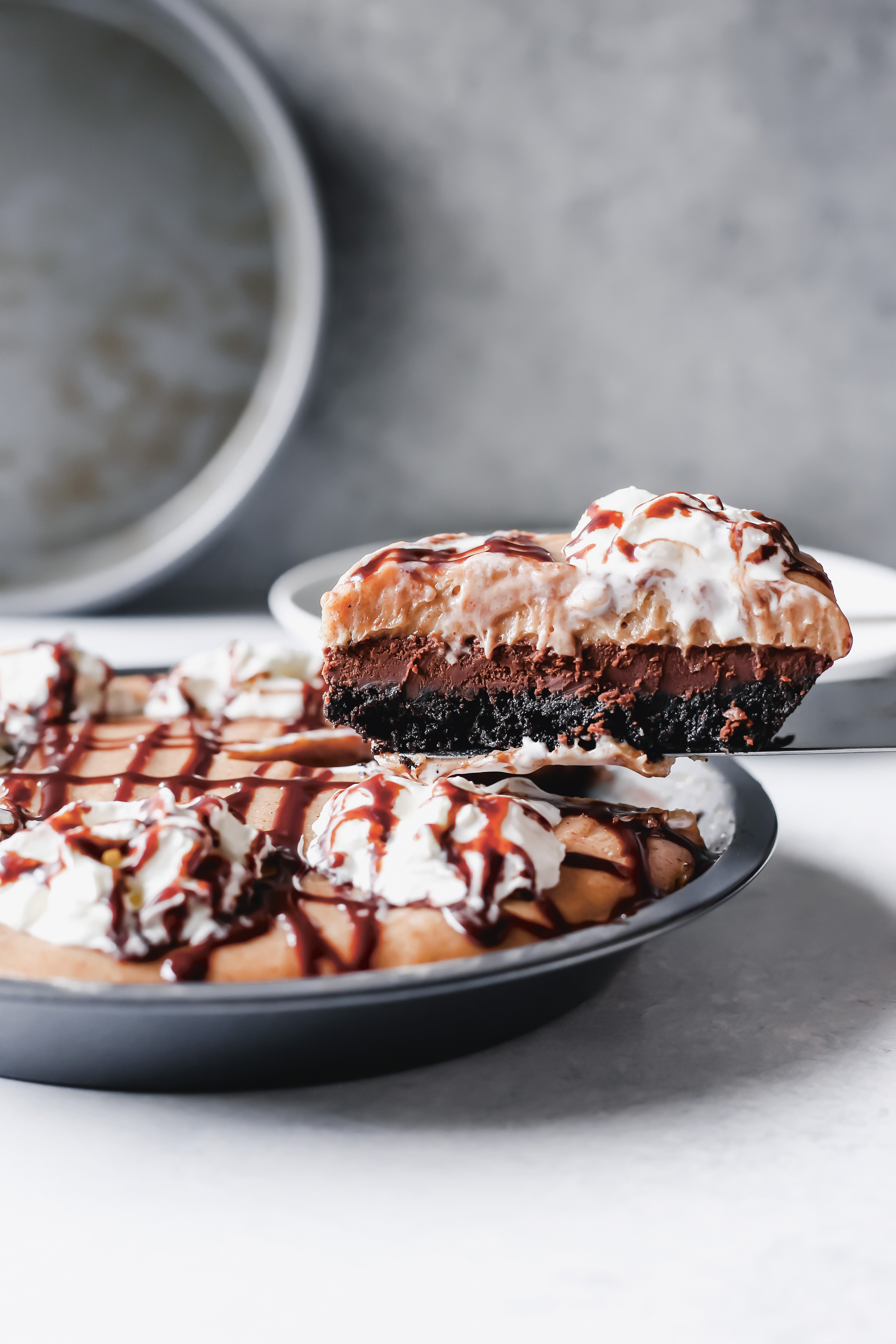 Gibbs Smith Publishing
10Chocolate Almond Butter Pudding Pie
If Oreos, chocolate, coconut cream, and almond butter combined sounds like your dream dessert, then you're really going to love this pudding pie. And so are all your loved ones (if you decide to share).
Get the recipe

Light, sweet vegan snacks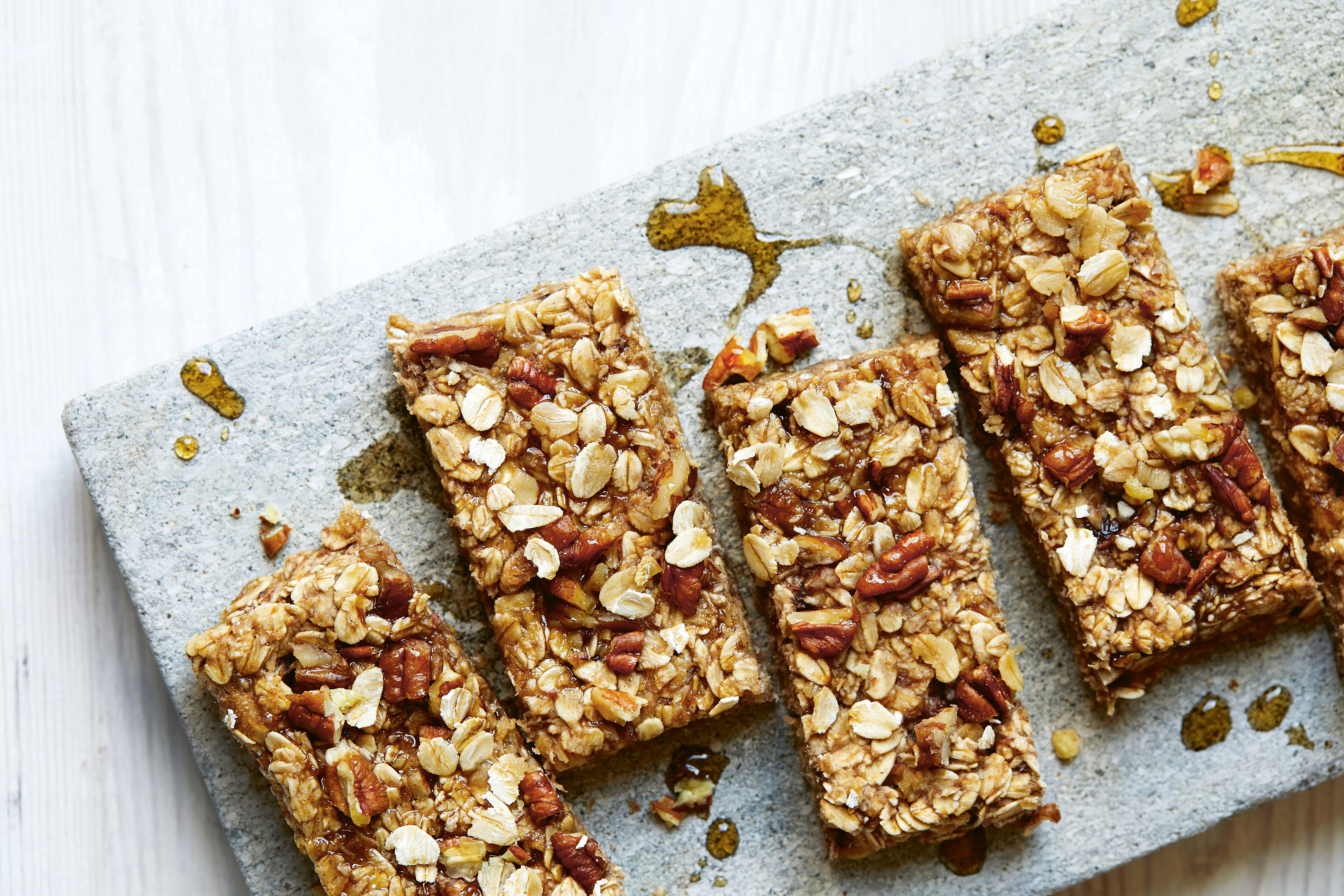 Luke Albert
11Pecan, Cinnamon, and Banana Oat Bars
These tasty bars—which are made with bananas, maple syrup, rolled oats, cinnamon, and chopped pecans—are a great vegan dessert option, but they also work well as a breakfast choice, or you can have them as an afternoon pick-me-up, too.
Get the recipe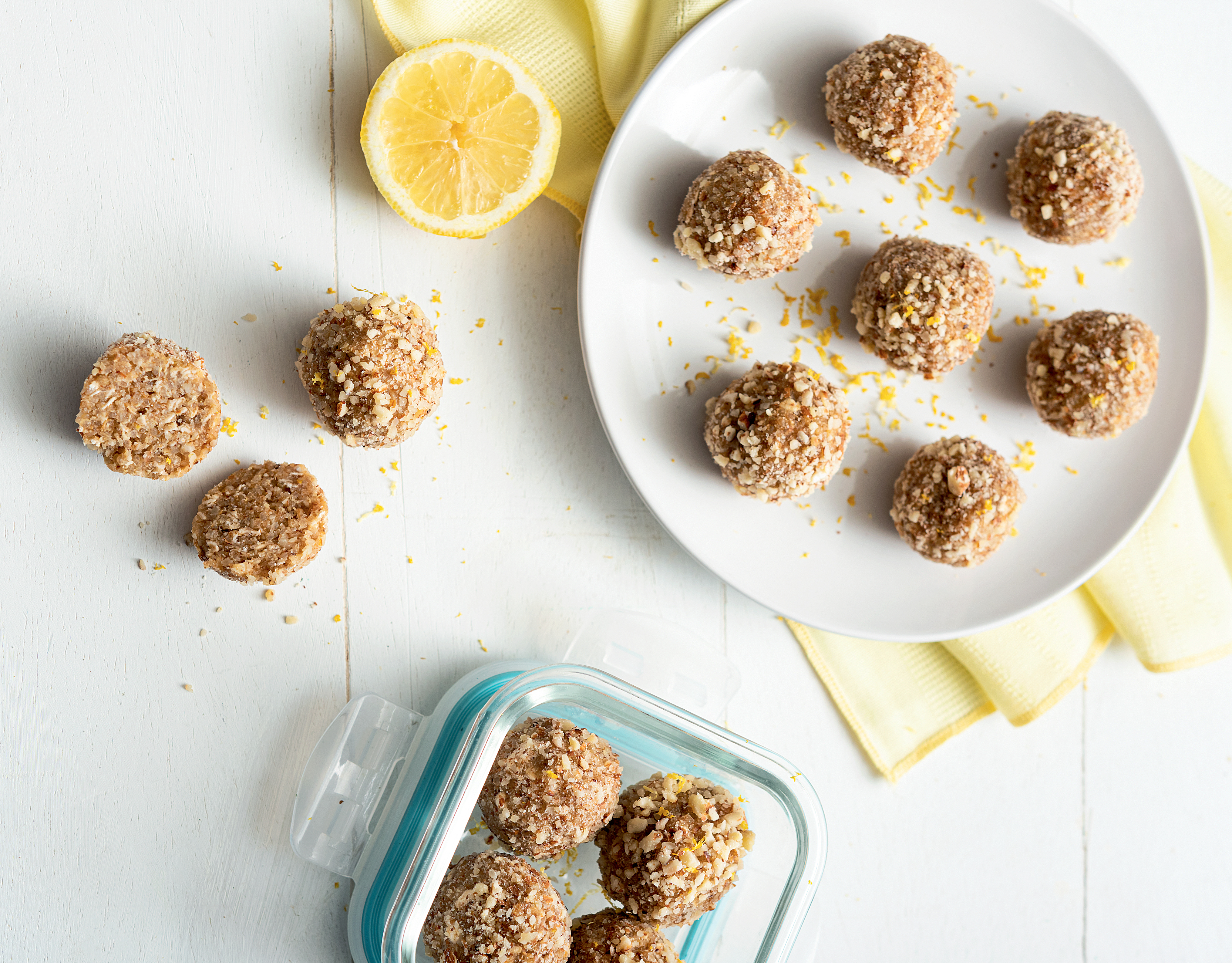 Jackie Sobon
12Lemon Quinoa Bites
Just because it's a tasty dessert, doesn't mean it can't be nutritious. This recipe for protein-packed lemon quinoa bites is proof.
Get the recipe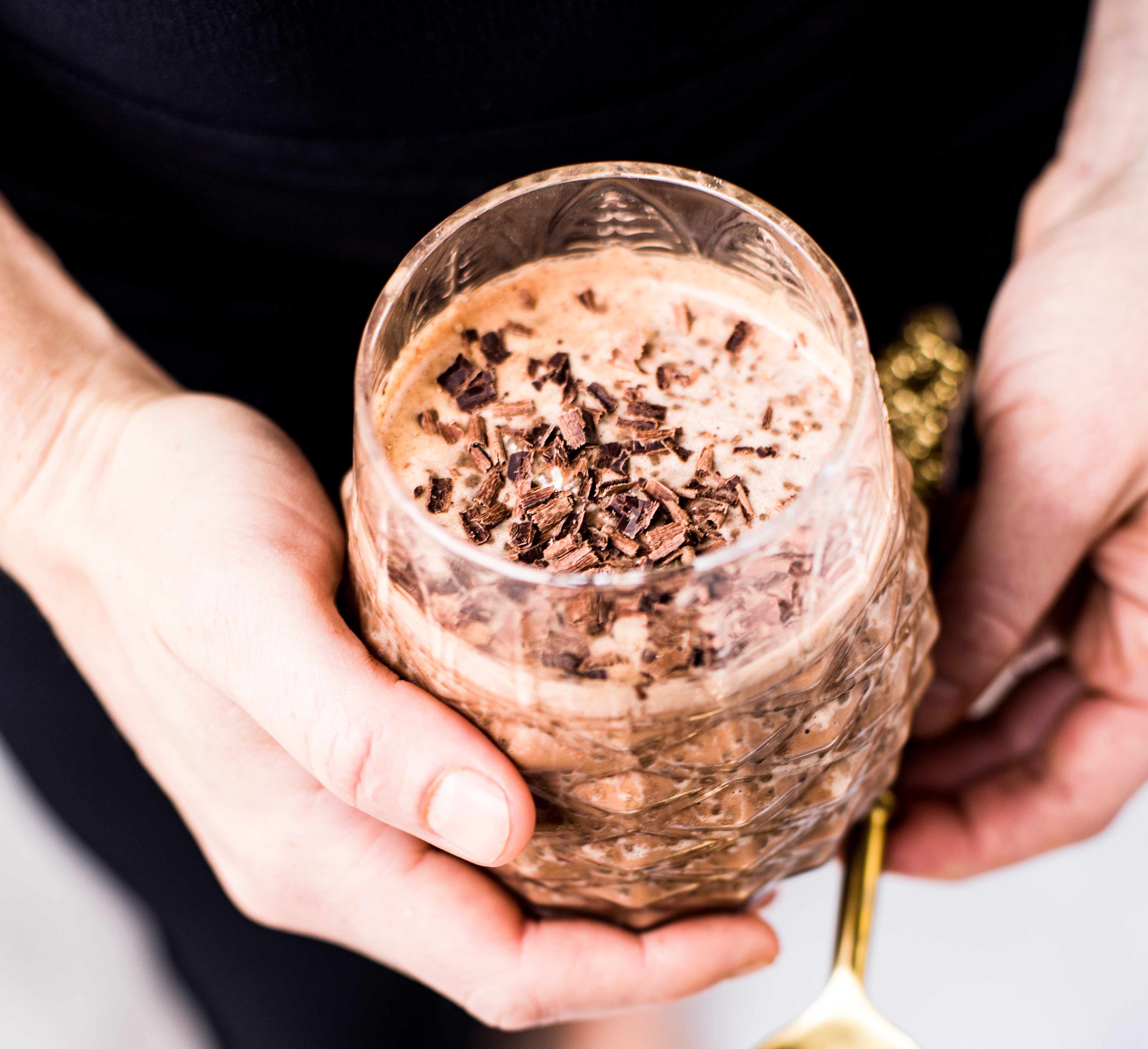 13Healthy Chocolate Hazelnut Chia Pudding
This pudding is a good source of protein and omega 3s, which means it's a great healthy dessert choice. But if you prefer, you can eat it for breakfast, too. It's definitely worth getting out of bed for.
Get the recipe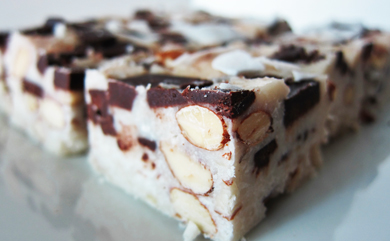 Amy Lyons
14Raw Almond Joy Fudge
Fudge is arguably one of the best desserts, and it's easy to make vegan, too, just like this recipe demonstrates. You'll need a few things before you start, including a blender, plenty of finely shredded coconut, and a sweet tooth.
Get the recipe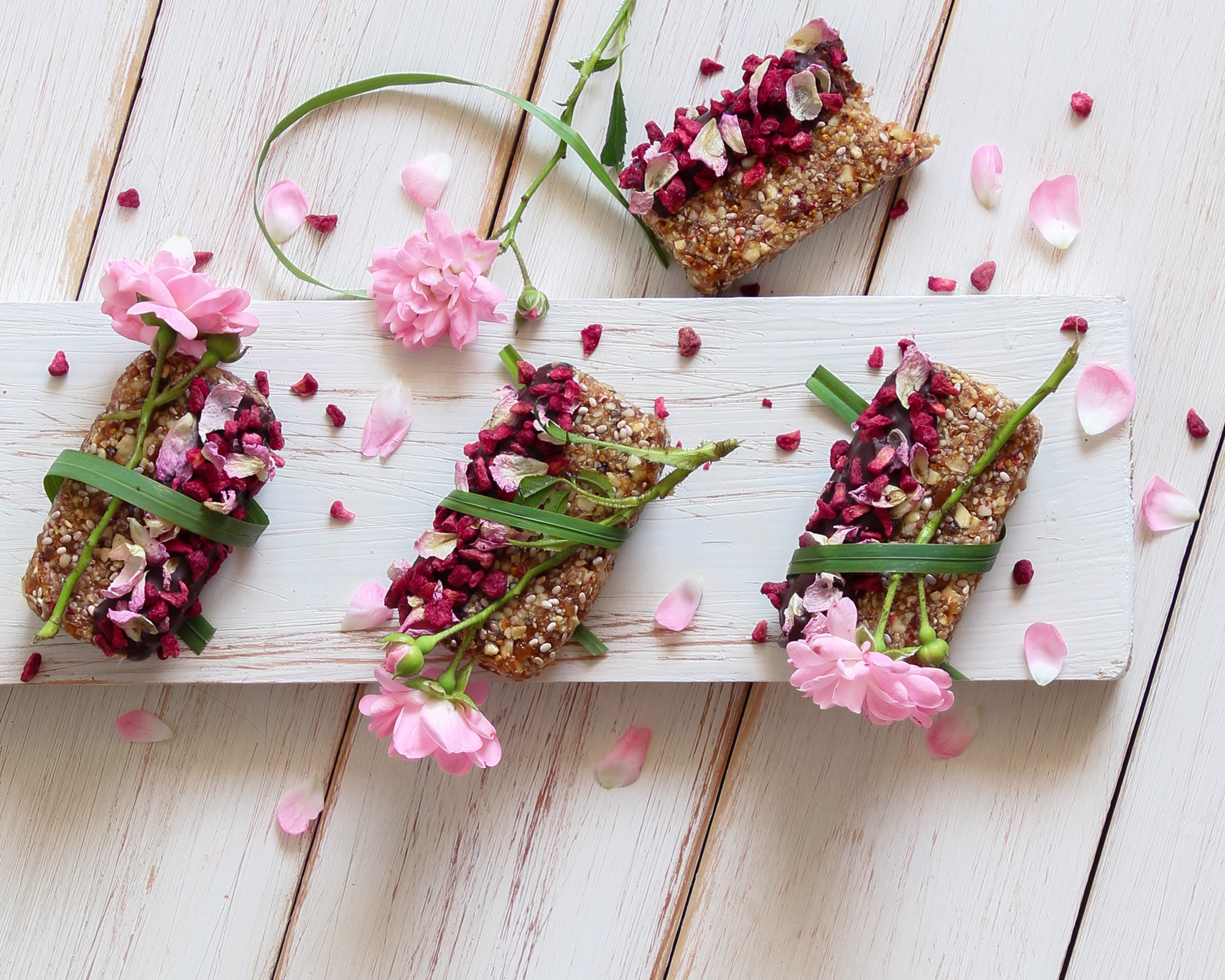 ToraFlora
15Chocolate-Dipped Raspberry Rose Oat Bars
If you're not sure about eating edible flowers, let these oat bars change your mind. They're a delicious, nutritious snack, and guaranteed to become one of your new go-to sweet treats.
Get the recipe
Vegan ice cream, anyone?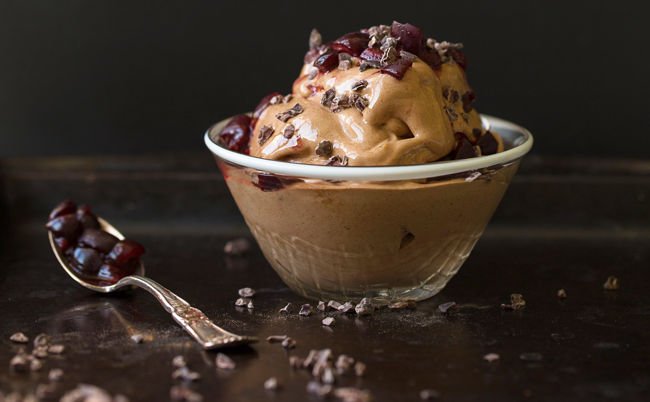 Blissful Basil
16Double-Chocolate Cherry Chunk Ice Cream
This ultra-indulgent ice cream recipe requires just five ingredients: bananas, raw cacao, almond extract, cherries, and dark chocolate. It's easy and quick to make and tastes great in a bowl with some extra cacao nibs.
Get the recipe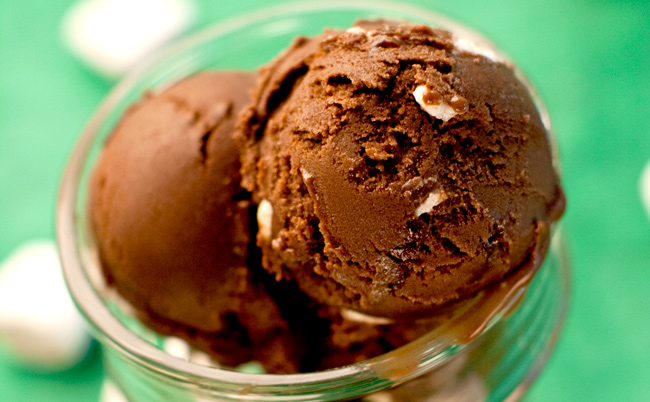 Hannah Kaminsky
17Mexican Hot Chocolate Ice Cream
When you think of ice cream, you might not think of cayenne pepper. But let this recipe convince you that this spice compliments sweet ingredients like banana, vanilla, and chocolate perfectly.
Get the recipe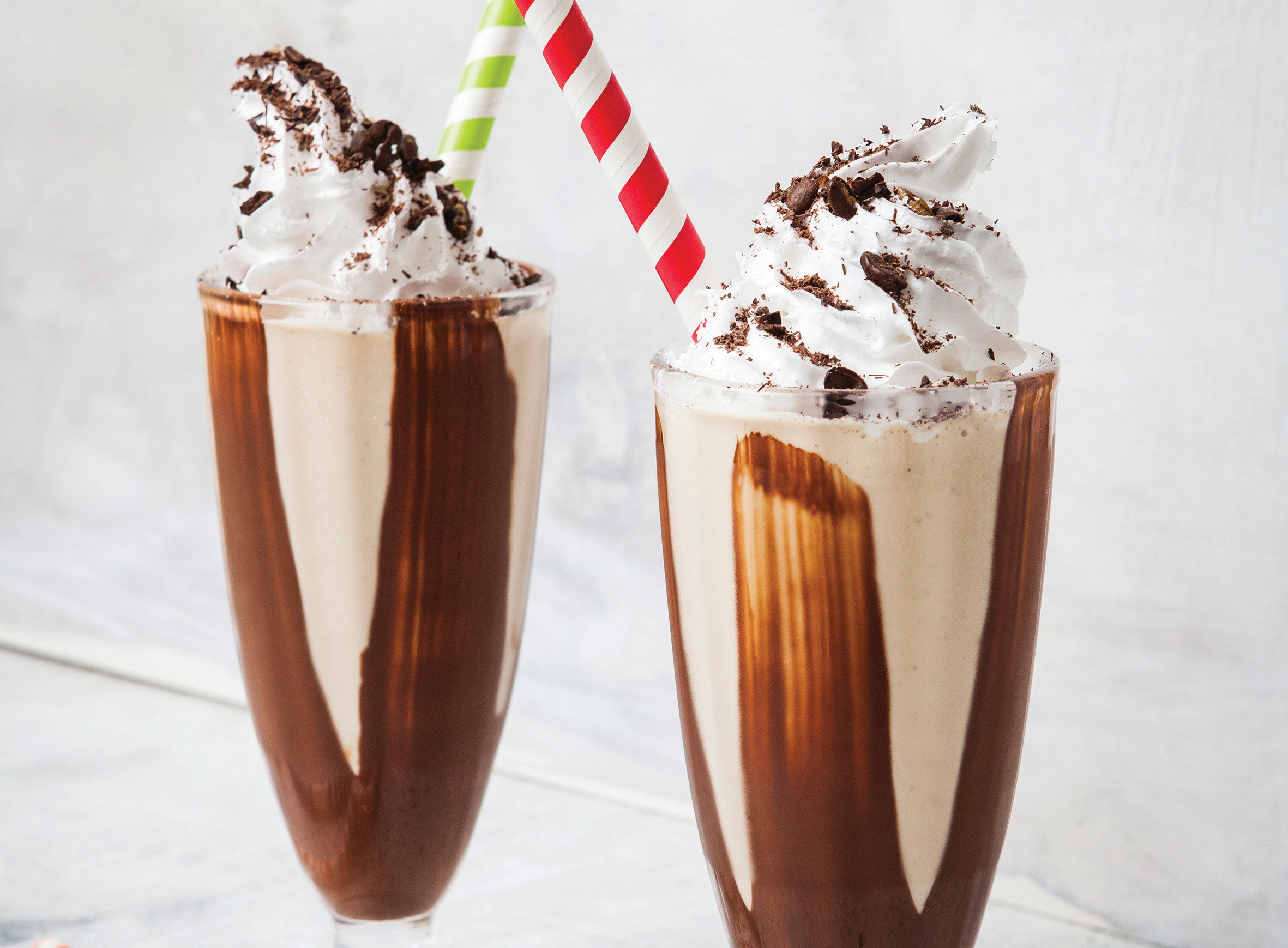 So Vegan
18Tahini Coffee Shake With Dark Chocolate
This dreamy, creamy shake is thick and velvety and features a delicious mix of strong espresso, chocolate, and tahini. It's rich, decadent, and tastes great with a generous help of sprinkles.
Get the recipe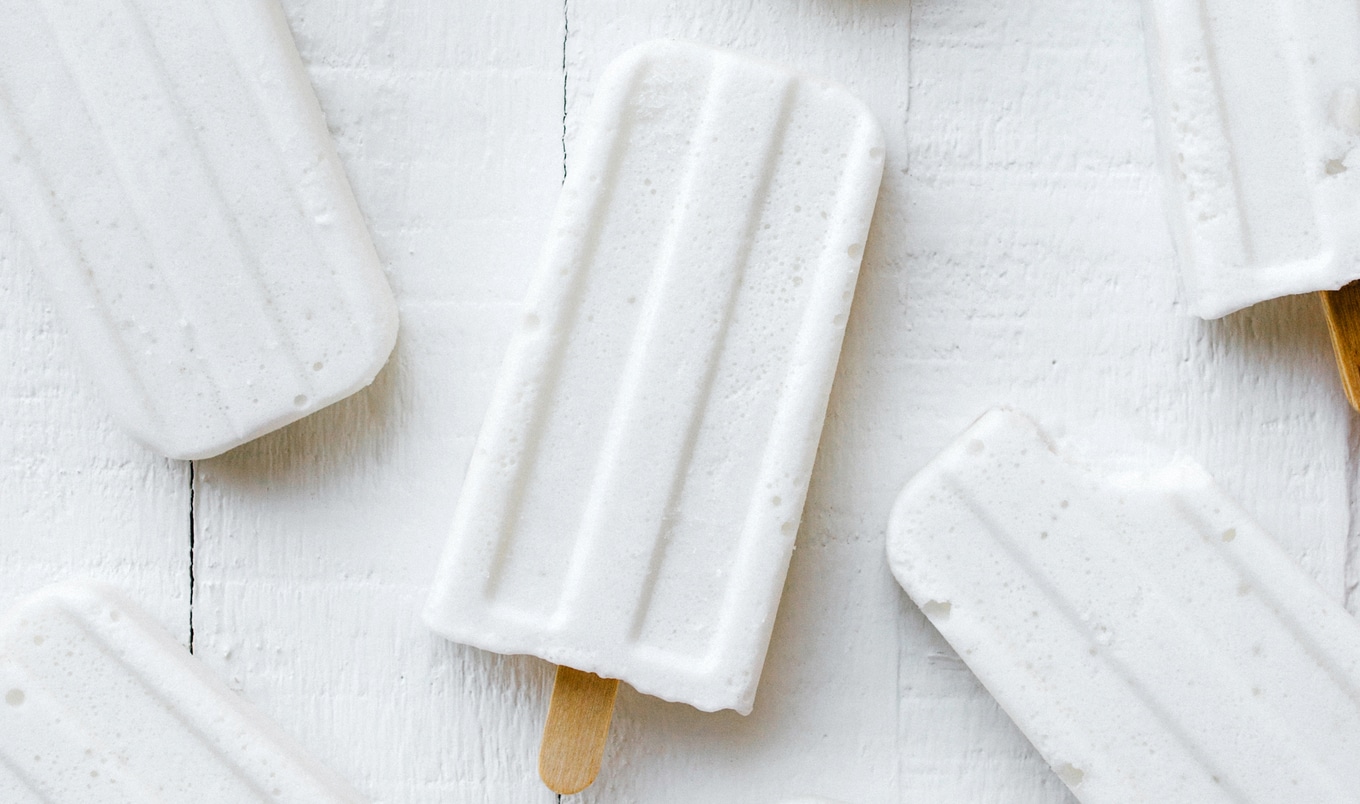 Sarah Bond
19Marshmallow Coconut Cream Popsicles
Popsicles aren't just for summer. These marshmallow-coconut cream frozen treats, which are made with aquafaba, taste delicious whatever the weather is like outside.
Get the recipe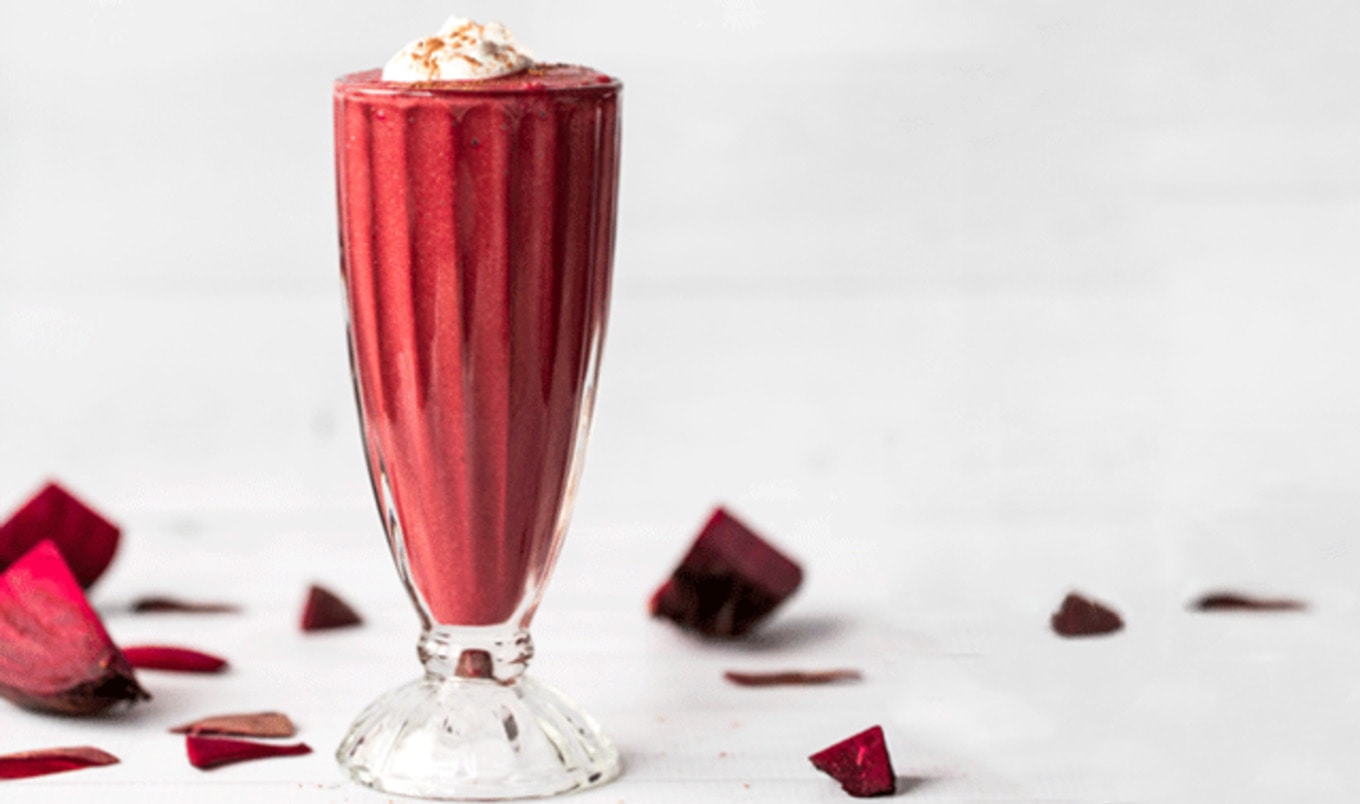 Blissful Basil
20Red Velvet Beet Shake
Beet juice is the key ingredient in this thick, addictive shake. It's the perfect Valentine's Day treat, but don't let that stop you from making it all year round. As well as beets, it features dates, coconut cream, cacao powder, and vanilla extract.
Get the recipe

These recipes take the vegan cake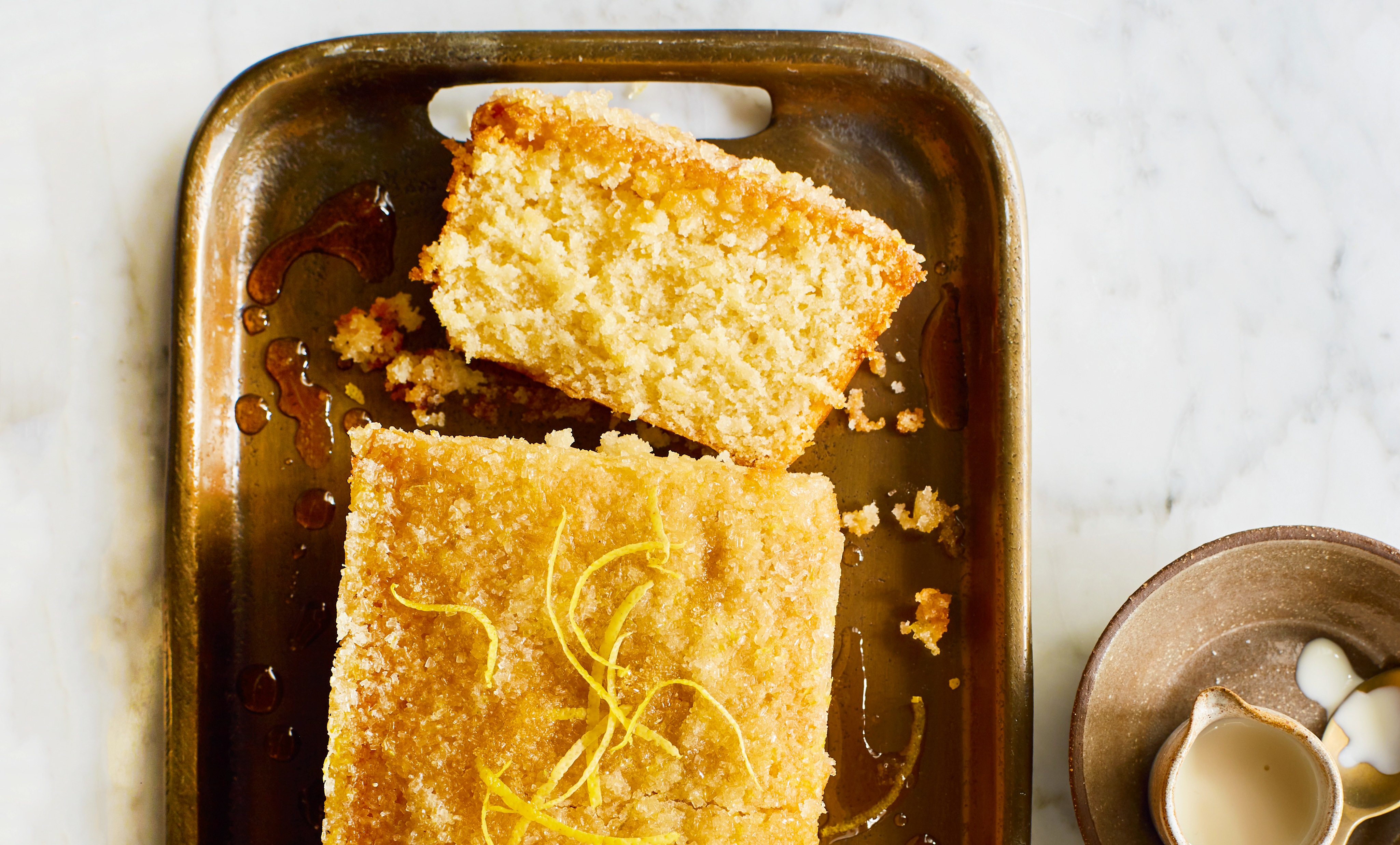 BOSH!
21Lemon Drizzle Pound Cake
Nothing beats a generous slice of homemade cake, especially when it's a lemon drizzle flavor. It's addictive, indulgent, zesty, and, of course, perfectly moist. Basically, it ticks all of the vegan dessert boxes.
Get the recipe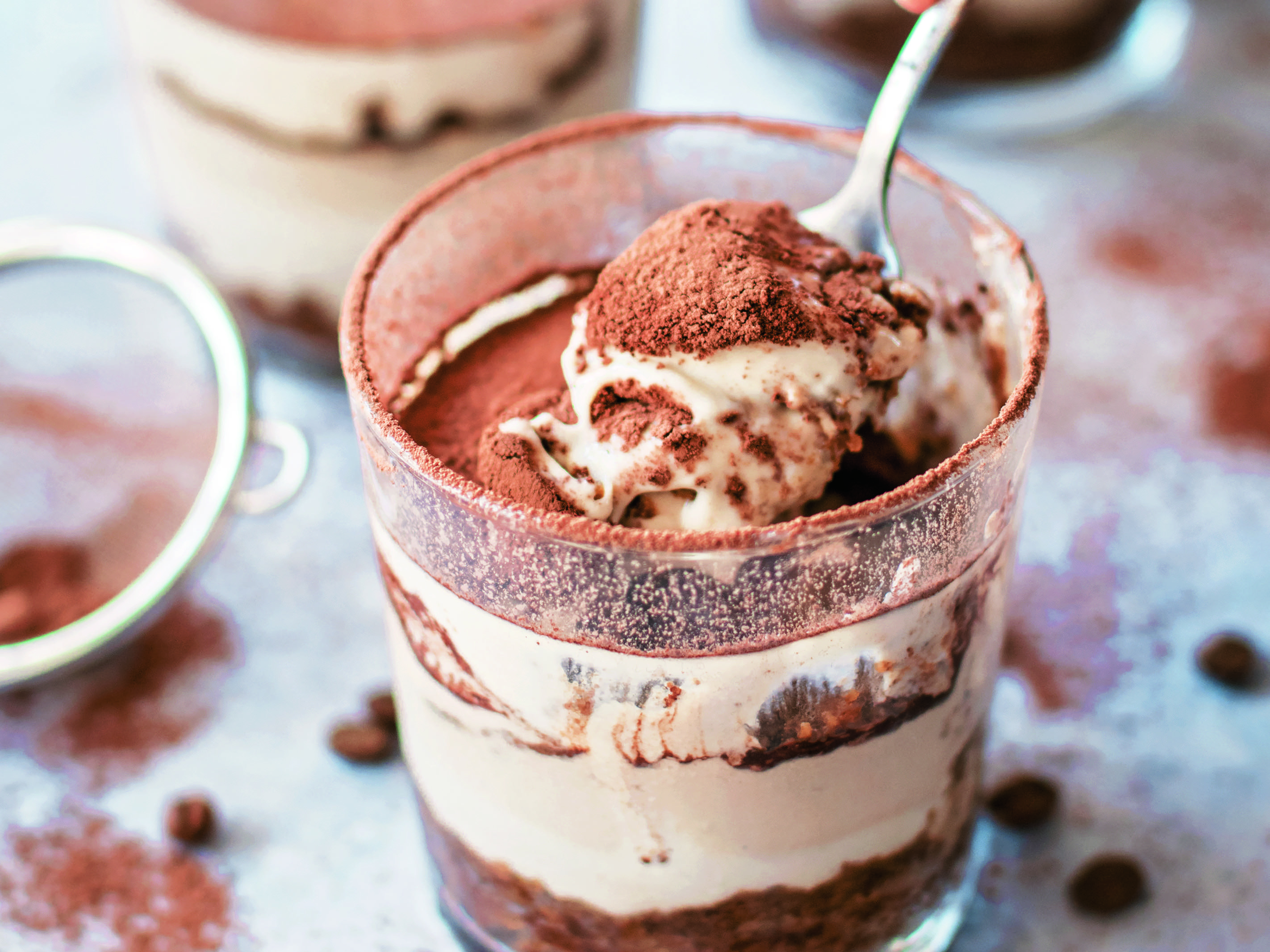 Kirsten Kaminski
22Vegan Tiramisu
Bookmark this vegan dessert for those times when you're feeling like enjoying something really rich and chocolatey—because this silky, velvety tiramisu will certainly not disappoint.
Get the recipe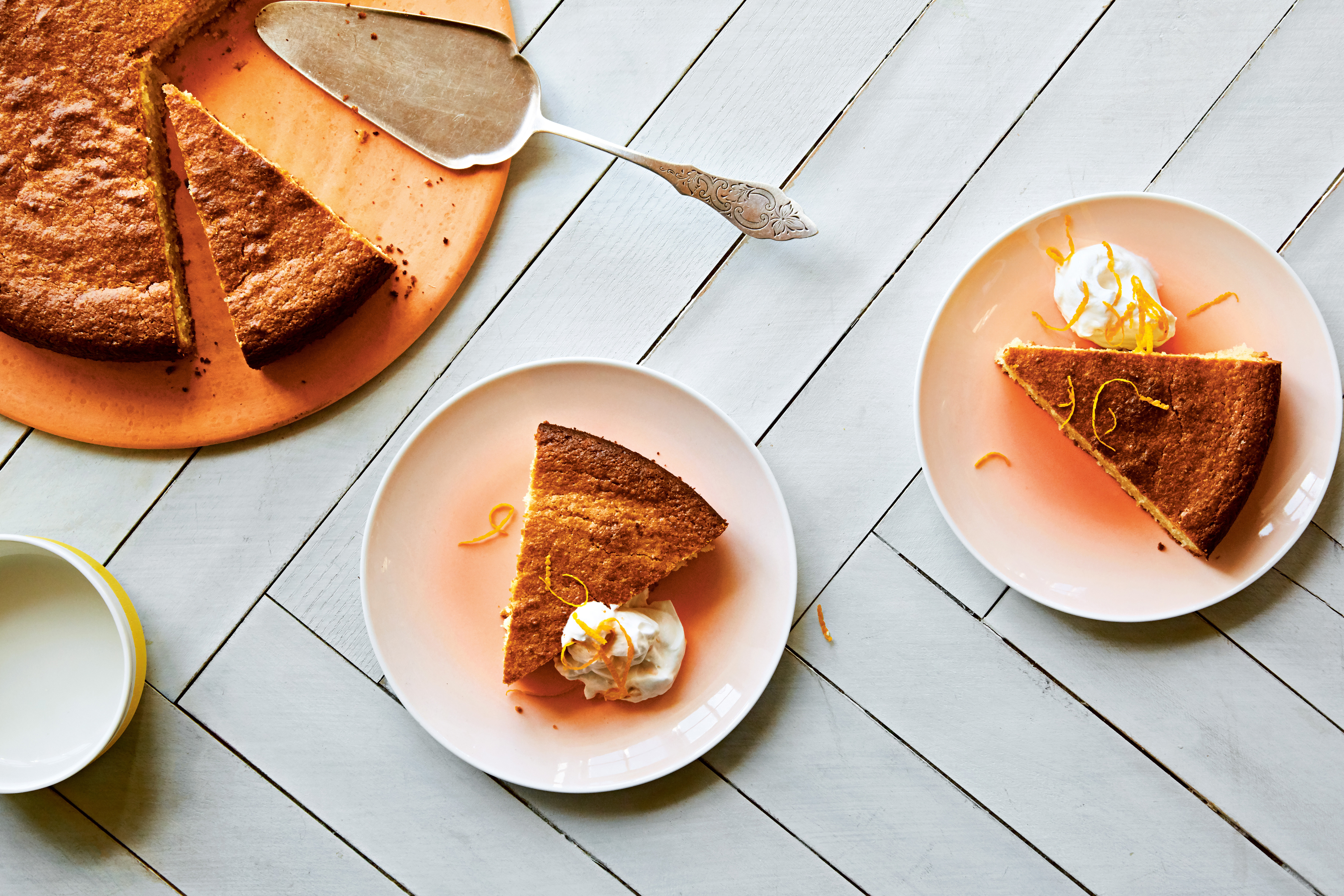 23Almond Orange Cardamom Cake
Orange juice, cardamom, almond meal, and vegan yogurt combine to make this zesty orange cake. It's packed with flavor, easy to make, and it's set to become your new favorite sweet treat.
Get the recipe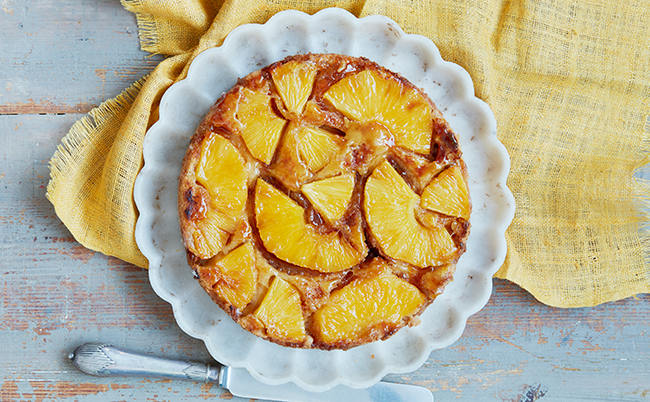 Clare Winfield
24Vegan Pineapple Upside-Down Cake
Top this fruity, addictive pineapple upside-down cake with plenty of fluffy dairy-free whipped cream. It's a classic, but it's easy to veganize and just as tasty without the animal products.
Get the recipe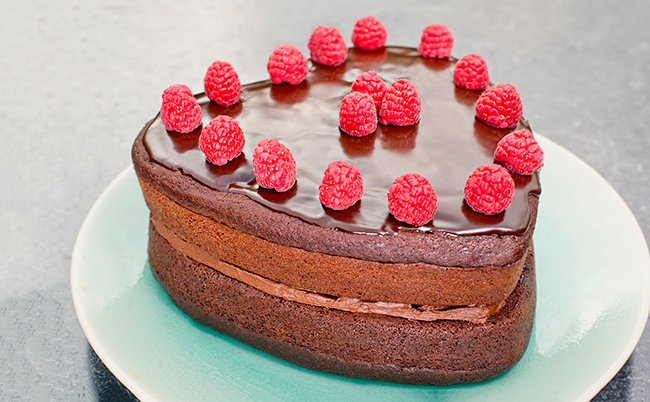 Chris Shoebridge
25Classic Chocolate Cake With Raspberries
Chocolate fans will love this classic chocolate fudge cake, which is topped with juicy raspberries for a little bit of extra sweetness. It's delicious on its own, but you can't go wrong by serving a generous dollop of ice cream on the side.
Get the recipe