"If all humans consumed as much meat as Europeans or North Americans, we would certainly miss the international climate targets," Matin Qaim, a professor of agricultural and development economics at Germany's University of Bonn, said last year. "Many ecosystems would collapse."
Qaim was speaking on research he authored in 2022, which looked at the environmental impact of meat production on the planet. The conclusion? The amount of meat eaten in rich countries needs to drop by 75 percent. The study isn't alone. Just recently, more research conducted by the University of Oxford suggested that if the UK's big meat-eaters cut just some of it from their diets, it would be the equivalent of taking 8 million cars off the road.
There are many different diets out there to help guide people away from meat, but here, we're looking specifically at the Eat-Lancet Diet. Created by the Eat-Lancet Commission–a collaboration between The Lancet, a peer-reviewed medical journal, and the Eat Foundation, a nonprofit dedicated to the transformation of the food system—the diet prioritizes a healthy, sustainable, plant-forward approach to eating. Here's what you need to know.
What is the Eat-Lancet diet?
Crafted by 37 scientists, the Eat-Lancet diet, which is also sometimes referred to as the planetary health diet, isn't just about embracing a more sustainable approach to food, but also a healthier one, too. Processed and red meat production isn't just linked with environmental damage, but research suggests it is also linked with a higher risk of chronic disease, including heart disease and certain types of cancer.
"Food systems have the potential to nurture human health and support environmental sustainability; however, they are currently threatening both," noted researchers in The Lancet report "Food in the Anthropocene: the Eat–Lancet Commission on healthy diets from sustainable food systems" in 2019.
"Because much of the world's population is inadequately nourished and many environmental systems and processes are pushed beyond safe boundaries by food production, a global transformation of the food system is urgently needed," they continued.
Their solution was to create a plant-forward framework for diet, which encourages people to fill half their plates with nutritious fruits, vegetables, and nuts. "The other half consists of primarily whole grains, plant proteins (beans, lentils, pulses), unsaturated plant oils, modest amounts of meat and dairy, and some added sugars and starchy vegetables," the Eat Foundation notes.
Because it allows small amounts of animal products, the Eat-Lancet diet is not 100-percent vegan, but the commission does stress that the approach is adaptable and that both plant-based and vegetarian diets can easily fit into this way of eating, too.
It's recommended that you first speak with your healthcare provider or a dietitian before making any dramatic dietary changes. But, if you're interested in trying out the Eat Lancet diet, you can find several recipe suggestions to get you started below. They're all plant-based, vegetable-forward, and, of course, delicious.
How to follow the Eat-Lancet diet: 10 vegan recipes to try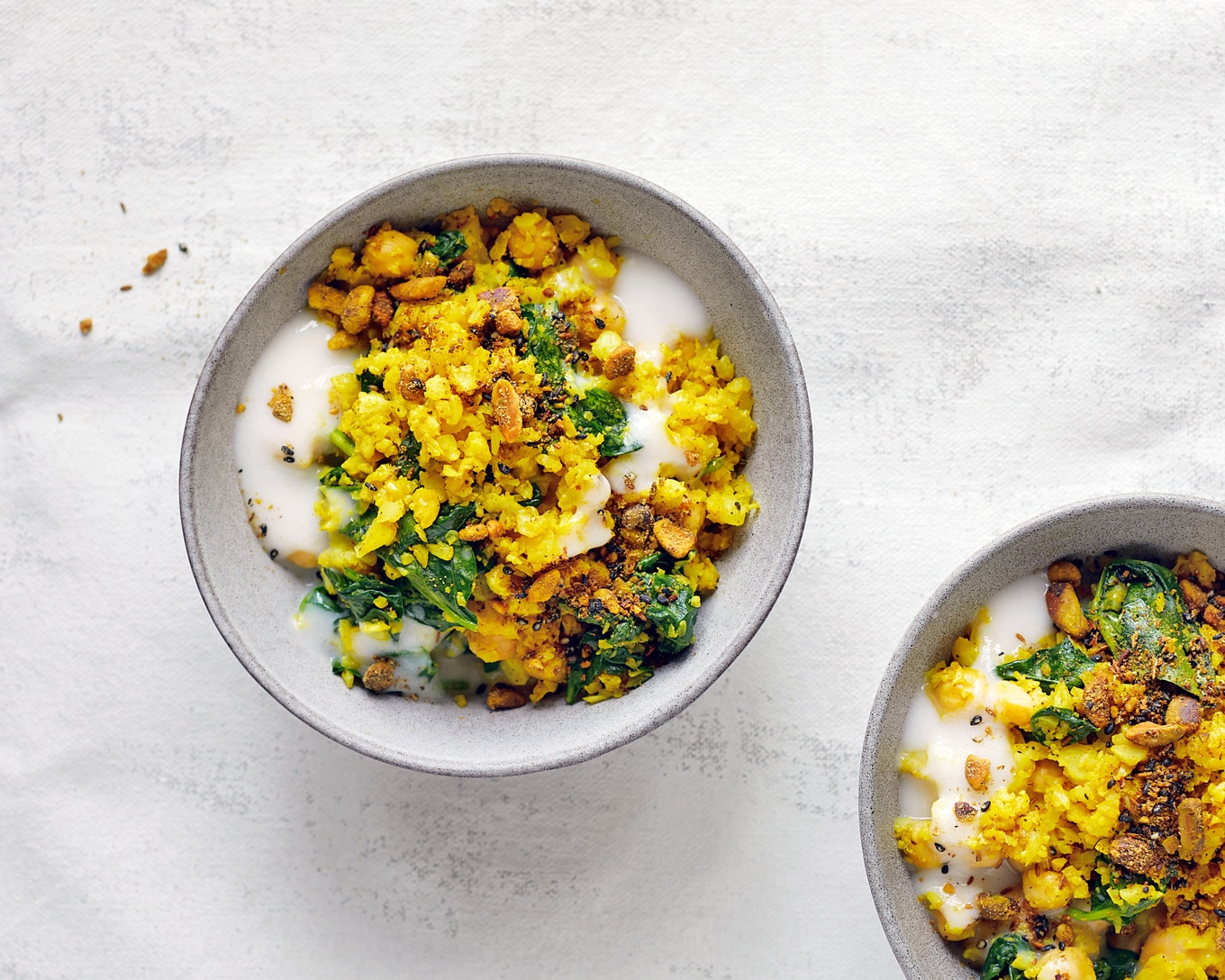 Oliver Barth
1 Cauliflower Bowl With Chickpeas and Spiced Pistachio Dukkah
If you enjoy the flavors of the Middle East, you will adore this spiced cauliflower bowl, which also features chickpeas, spinach, and a zesty, creamy lemon coconut yogurt dressing. But, without a doubt, the star of the show is the ultra-flavorful pistachio dukkah dip.
Get the recipe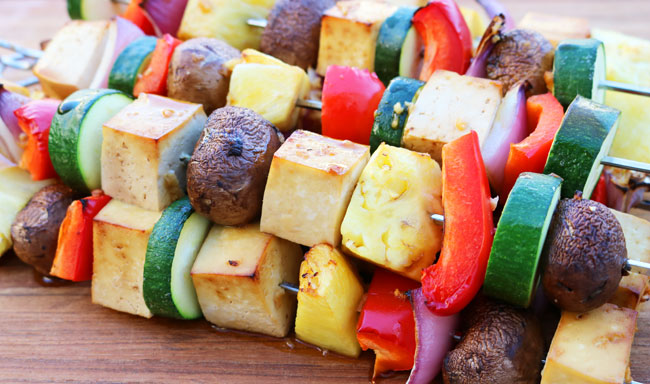 Chrissy Mergogey
2 Marinated Tofu Veggie Kebabs
This simple kebab recipe proves that sustainable, healthy eating doesn't have to be complicated to be delicious. Next time you're hosting a cookout, load up the barbecue with these homemade veggie-packed skewers and watch how fast they disappear.
Get the recipe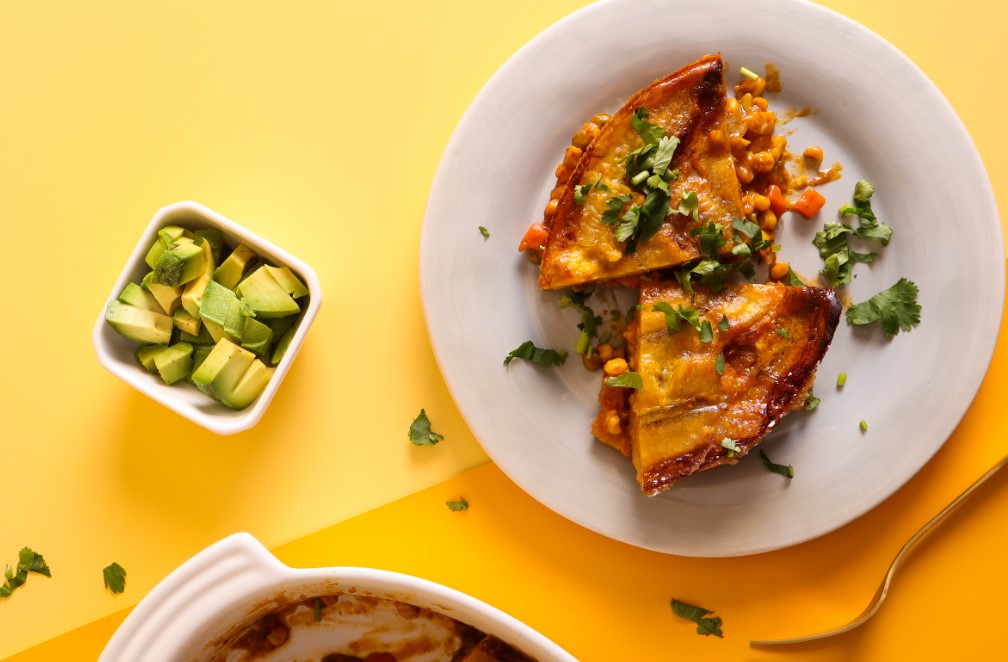 Karla Salinari
3 Pastelón Puerto Rican Sweet Plantain Lasagna
Lasagna is delicious, there's no doubt. But, sometimes, it's fun to flip the script. This alternative version of the traditional Italian dish swaps in layers of plantains instead of pasta, and is packed with a nutritious, delicious vegetable mix instead of mince.
Get the recipe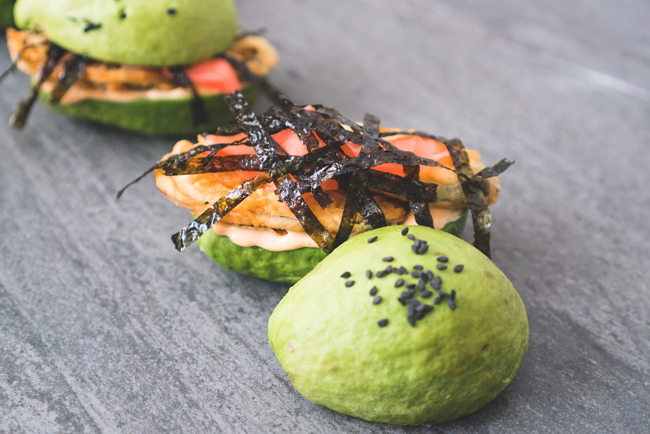 Sara Stevens
4 Tempura Zucchini Burgers on Avocado Buns
We want to start by saying that there's nothing wrong with bread. Bread is life. But if you're craving something a little different, these avocado buns make a creamy, nutritious, and tasty alternative to a regular bap. A crispy, zucchini patty also takes this unique, veg-forward barbecue recipe to the next level.
Get the recipe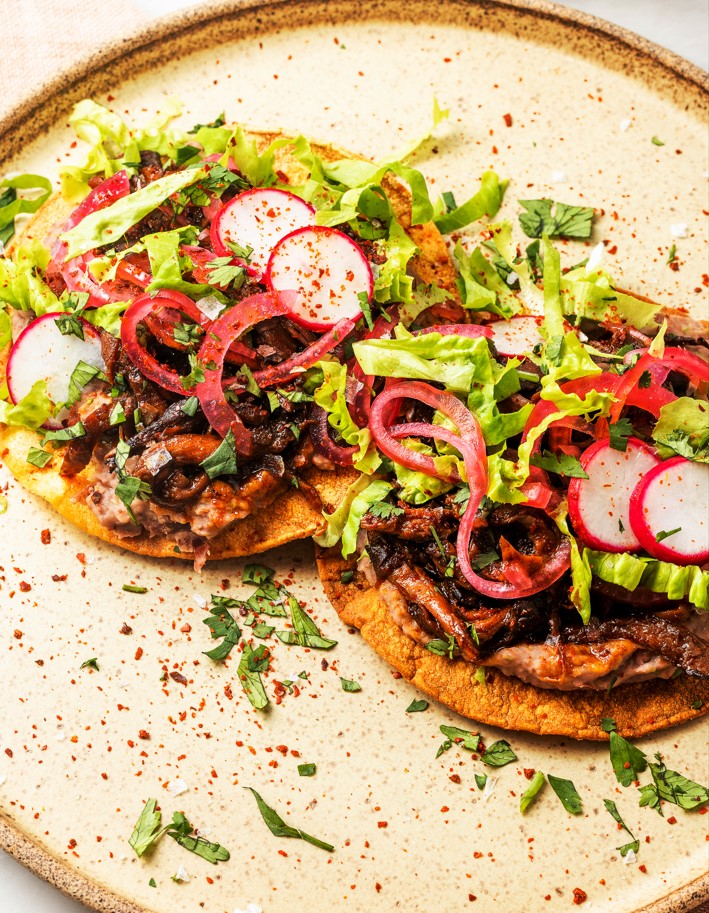 Kylie Perrotti
5 Shredded Mushroom Tostadas
Tostadas make the perfect plant-forward dish, and that's because they can be loaded up with pretty much anything you like, including a stack of vegetables. If you're craving a meaty texture, mushrooms do the job perfectly.
Get the recipe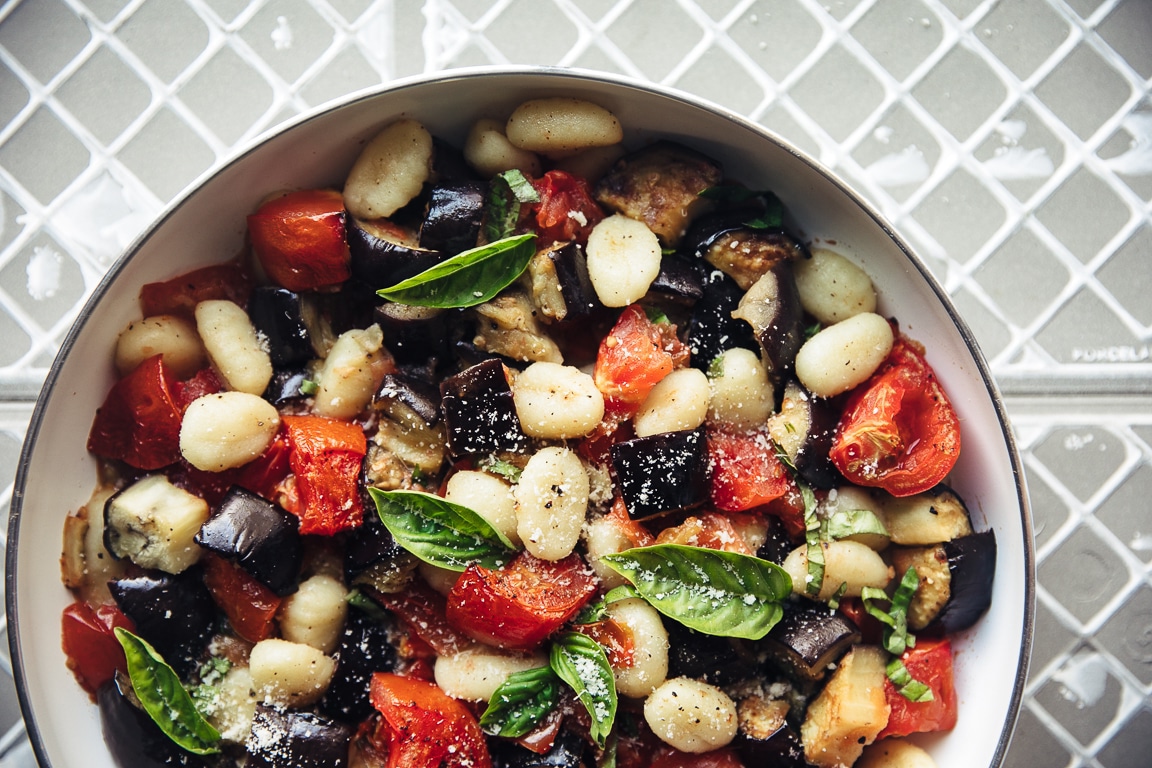 Jessica Randhawa
6 Gnocchi With Roasted Eggplant and Tomato
Transport yourself to the Mediterranean by combining pillowy gnocchi with delicious plant-based ingredients like eggplant and tomato. But there are no rules around the type of vegetables you pick. If you prefer, sweet peas, butternut squash, or mushrooms would also work well in this recipe.
Get the recipe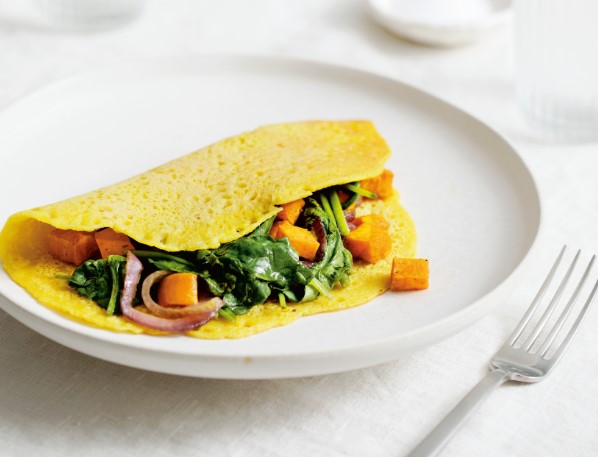 Desiree Nielsen
7 Chickpea Omelet With Curried Sweet Potato and Spinach
An omelet is a great way to prepare yourself for the day, especially when it's made from protein-packed chickpeas. Again, you can choose any plant-based ingredients that take your fancy, but this recipe calls for a combination of curried sweet potato and spinach.
Get the recipe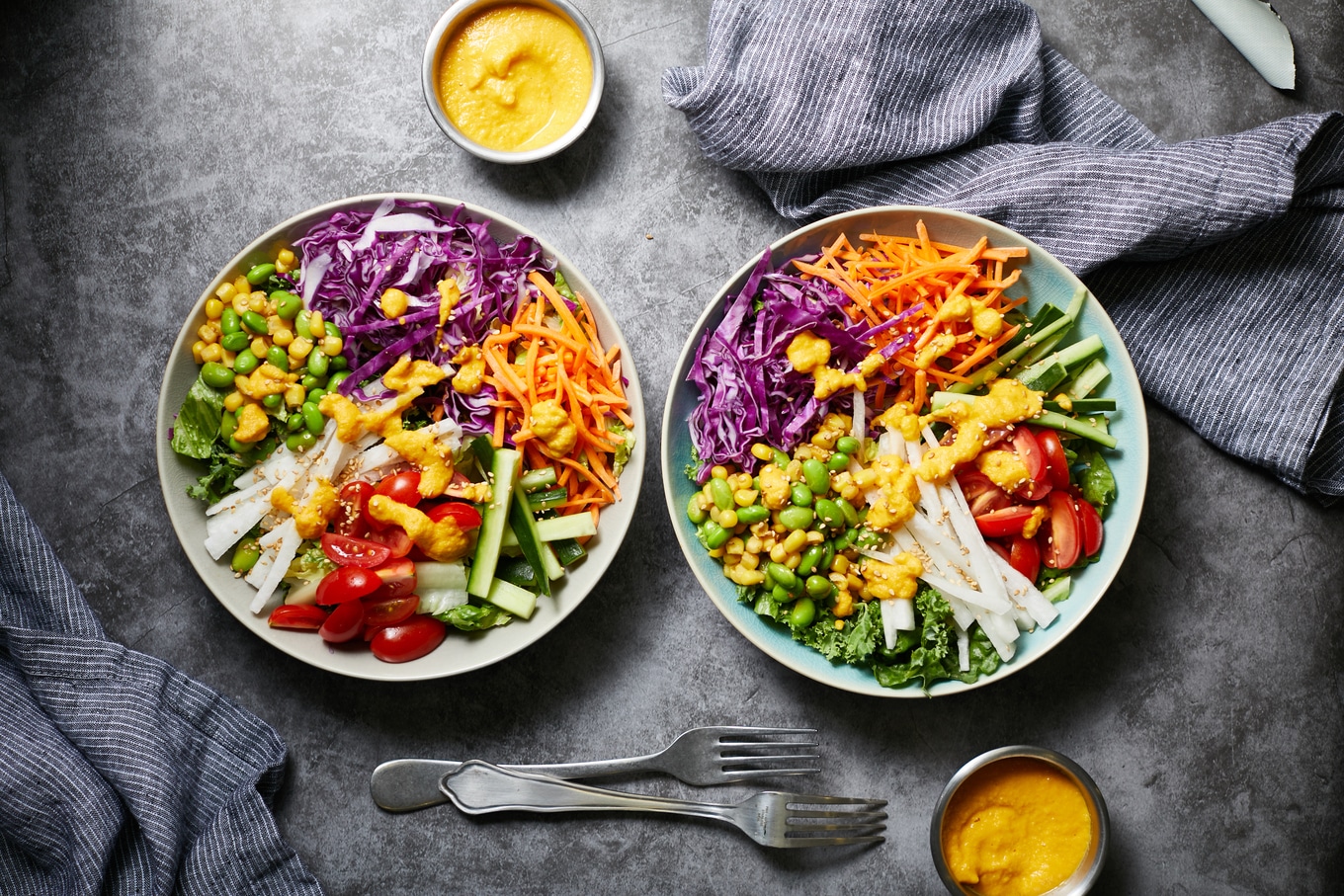 8 Japanese-Inspired Rainbow Salad With Carrot-Ginger Dressing
If anyone tells you that salad is a boring and dull meal choice, just show them this recipe. Not only is it packed with nutrition, but it's also bursting with color, flavor, and just all-round deliciousness.
Get the recipe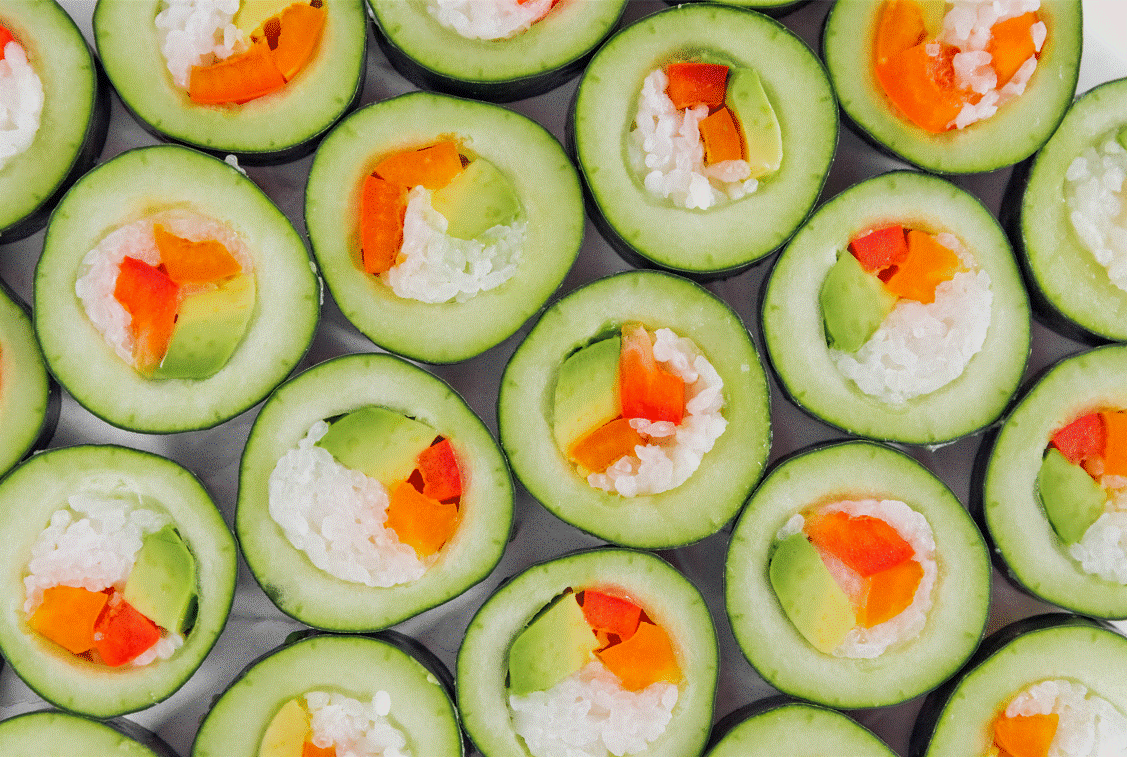 Sarah Bond
9 Cucumber Sushi Rolls With Spicy Mayo
Sushi is usually made with seaweed, but if that's not your jam (or you don't have any on hand), you can swap in cucumber. Just like this recipe demonstrates, cucumber sushi rolls are easy to make, packed with veggies, and, if you're hosting, make a great appetizer choice, too.
Get the recipe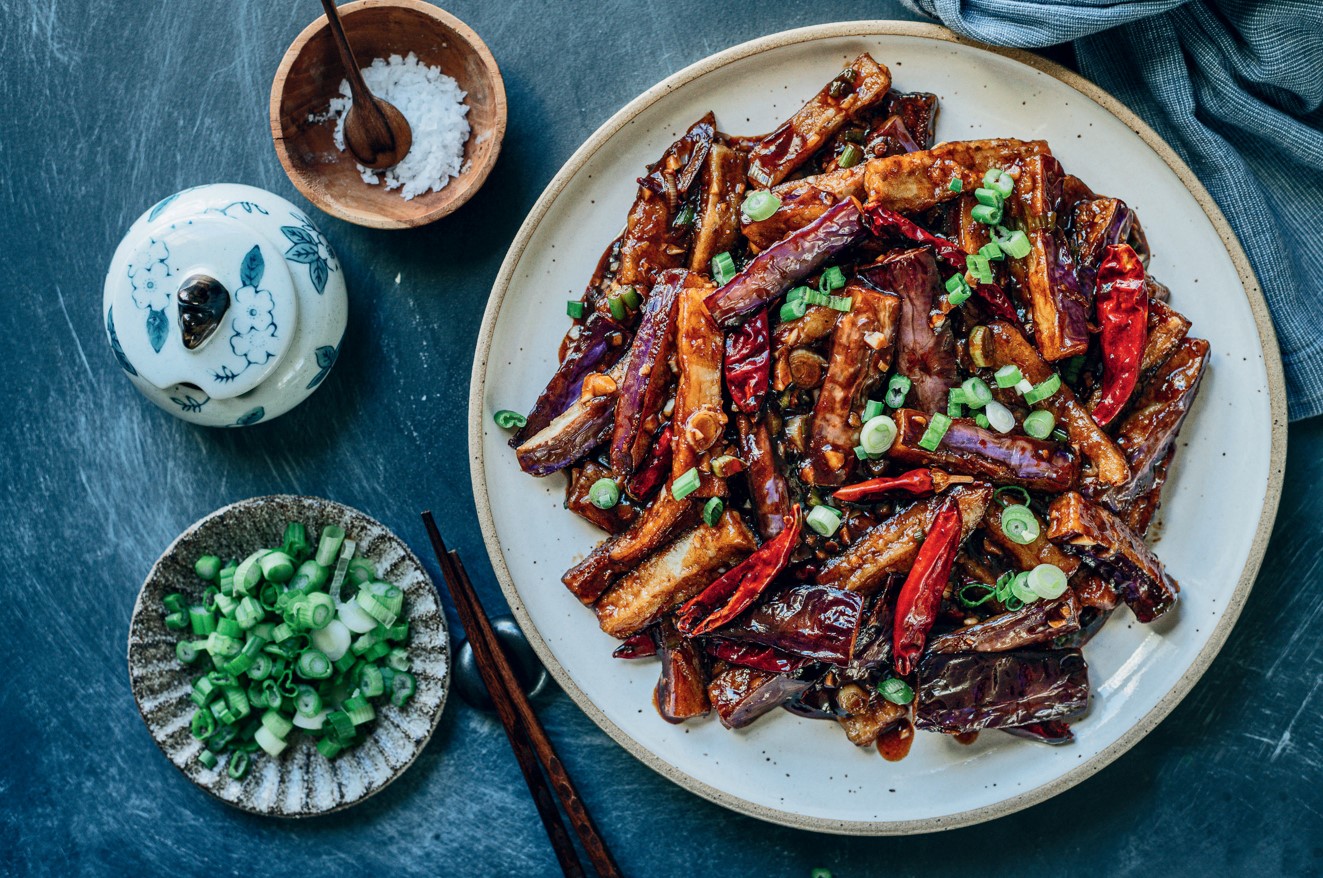 Maggie Zhu
10 Sichuan Eggplant Stir-Fry With Sweet and Spicy Sauce
If you're not a fan of eggplant, then let this delicious dish change your mind. The vegetable, which has a nice crispy texture in this recipe, is totally transformed when you combine it with the tasty sticky, sweet, spicy sauce.
Get the recipe
For more on vegan recipes, read: