Can you improve on a classic? Yes, yes you can. The key is to keep the elements that make it marvelous while adding a dash of pizazz that complement—not detract—from a classic's essence. In the case of the humble chocolate chip cookie, we're keeping the ooey-gooey centers, gobs of chocolate, and crisp edges while tweaking the ingredients and preparation methods to create something truly to die for. From salty mix-ins to unorthodox pan-baning techniques, these nine recipes will take your basic chocolate chip cookie recipe to the next level.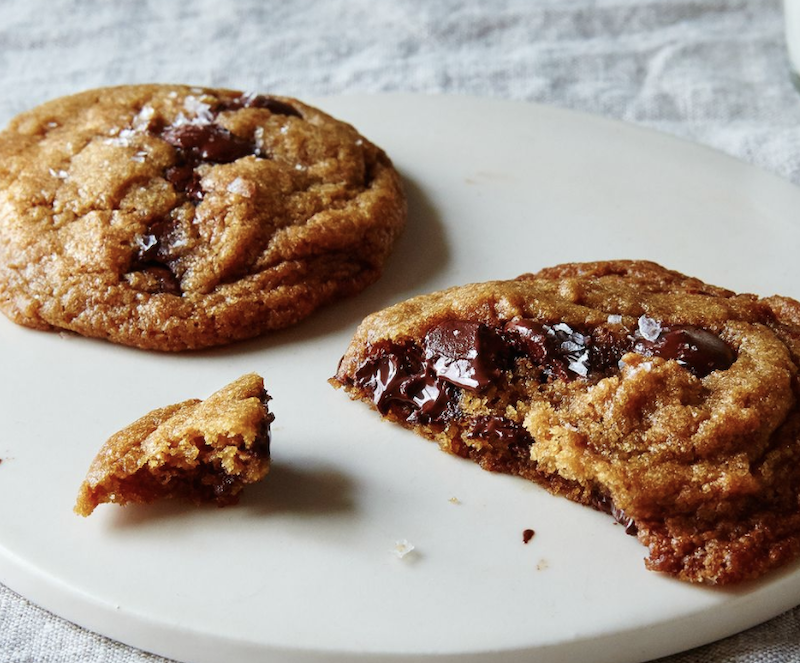 Ovenly

1. Add sea salt
The simplest addition can transform everyday afterschool treats into bakesale-worthy splurges. Sprinkling flaked sea salt over the tops of your cookies just before baking will amplify the cookie's sweetness and create a harmonious flavor balance as the freshly-baked morsel melts in your mouth. In our humble opinion, a chocolate chip cookie is not complete without a few flecks of salt.
Try it in a recipe: Secretly Vegan Salted Chocolate Chip Cookies by Ovenly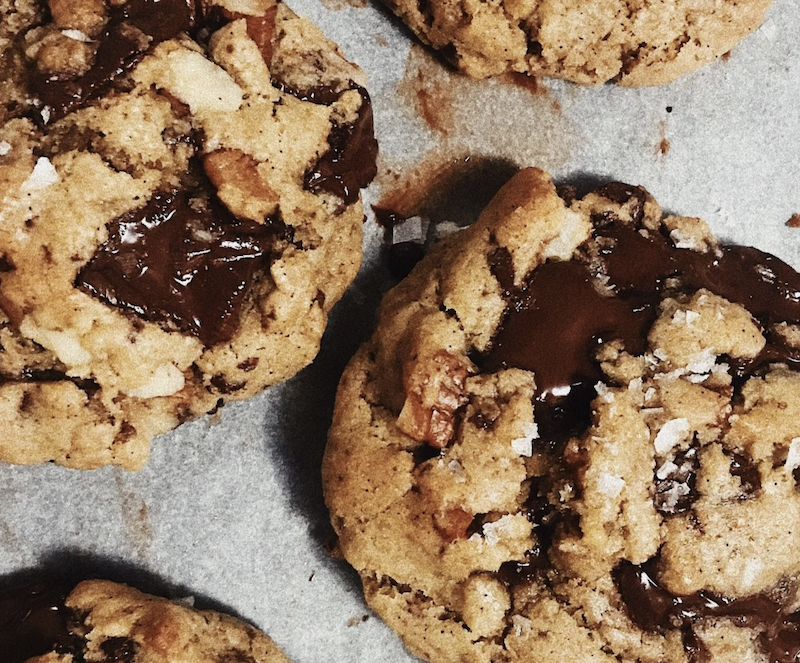 The Floured Kitchen
2. Embrace savory ingredients
Amp up the sweet-meets-salty factor even more by playing with savory mix-ins. Pretzels and potato chips are common enough, but miso is a new ingredient trend the baking blogosphere is buzzing about. Add up to one-third cup of light miso for a je ne sais quois flavor that will have everyone reaching for another.
Try it in a recipe: Chocolate Chunk, Pecan, and Miso Cookies by The Floured Kitchen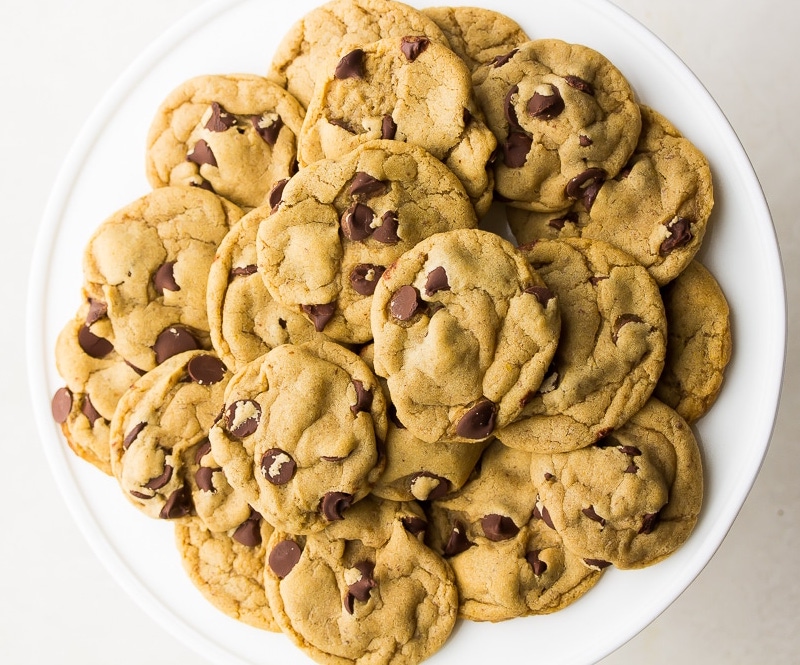 Nora Cooks
3. Make them extra chewy
If your favorite part of a chocolate chip cookie is the soft and chewy center, follow these simple steps to ensure your next batch is ooey-gooey all the way through. Use a recipe with a higher ratio of brown to white sugar, as brown sugar has a higher moisture content than white granulated sugar. Also, do not skip the dough freezing process. Give your cookies at least two hours (or up to a full day) to firm up in the freezer. This crucial step will keep your cookies thick and chewy and prevent the dough from spreading out (too much spreading will result in a crispy cookie).
Try it in a recipe: Perfect Vegan Chocolate Chip Cookies by Nora Cooks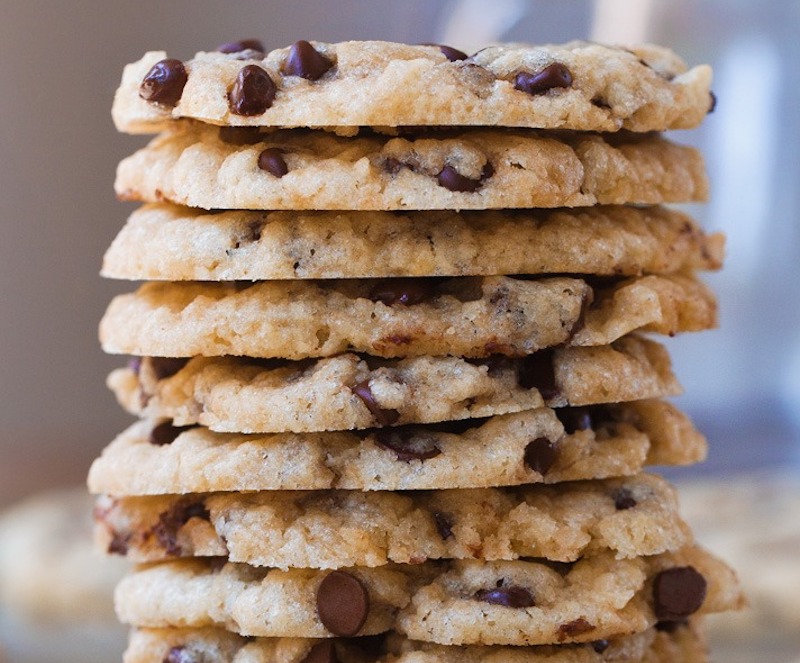 Chocolate Covered Katie
4. Make them extra crispy
For those who prefer a snap to their cookie, inverse the chewy cookie concept. Increase your ratio of granulated white sugar to brown sugar, and pop the dough in the freezer just for thirty minutes or so. Adding slightly more butter to the dough (for example, two-and-a-half sticks instead of two) will make the cookies spread and provide that super crispy edge you crave.
Try it in a recipe: Crispy Cookies by Chocolate Covered Katie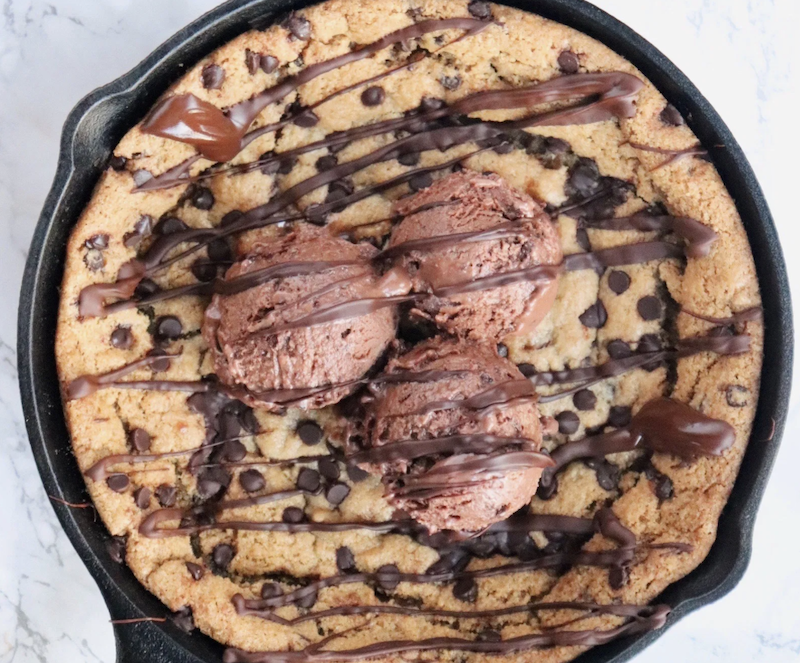 Six Vegan Sisters
5. Use a cast-iron skillet
This recipe makes one cookie … the size of a pizza! Modeled after the famous BJ's Restaurant Pizzookie, these giant cookies are best served warm and topped with a few scoops of vegan ice cream. The cast iron creates crispy, chewy edges that melt into a gooey molten center just shy of hot cookie dough. This is the one chocolate chip cookie you'll need to eat with a spoon.
Try it in a recipe: Chocolate Chip Skillet Cookie by Six Vegan Sisters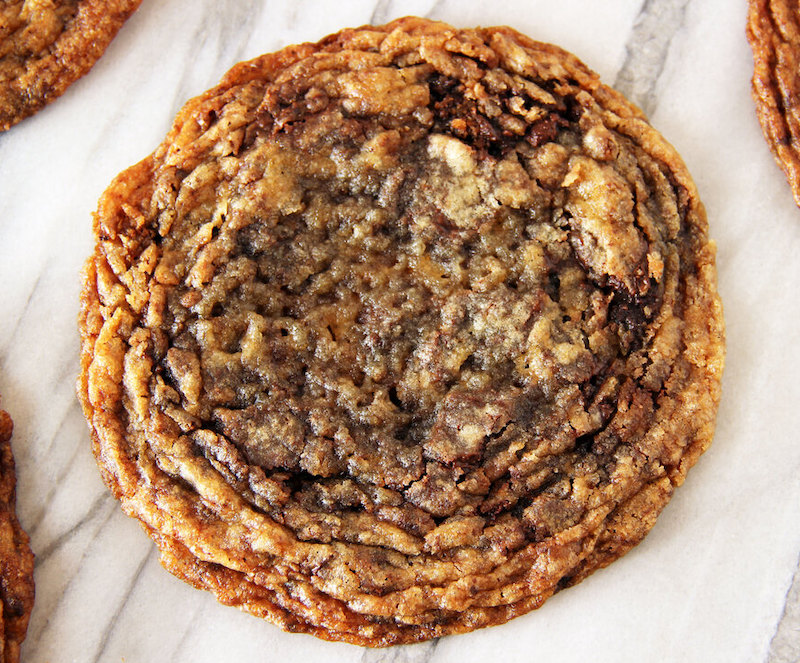 The Vegan Spy
6. Bang the pan
Popularized by recipe blogger Sarah Kieffer, the pan-banging method is the key to creating mouthwatering crinkled cookies with super tender centers, chewy inner perimeters, and crispy edges. It's a textural masterpiece with rivulets of oozing chocolate. The trick: about ten minutes into cookie-baking, lift the pan up about four inches and let it fall onto the oven rack. Let your cookies cook two minutes more, then repeat this lift-and-fall process a few more times until you see the wrinkles on the cookie. Note: you need to start out with big cookies—we're talking one-third cup of dough for each one.
Try it in a recipe: Vegan Pan-Banging Cookies by The Vegan Spy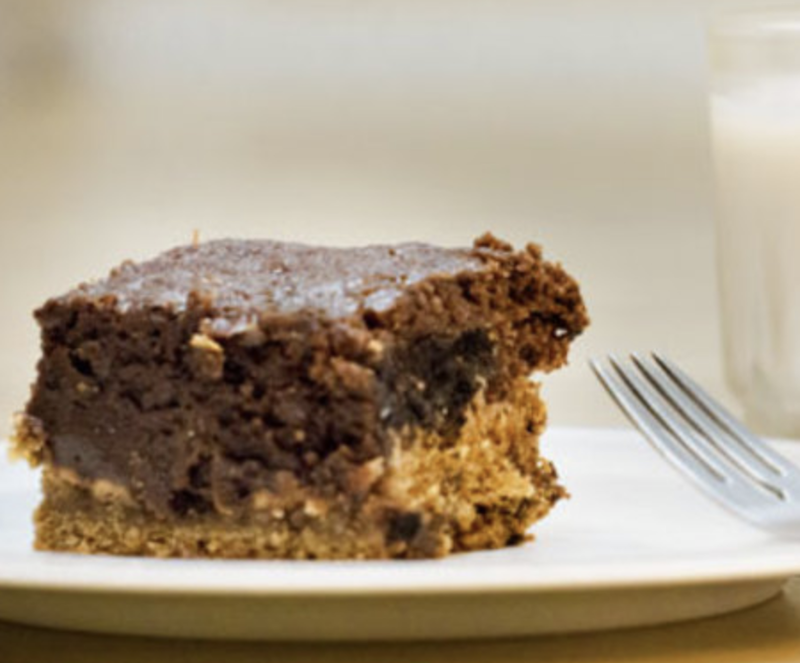 Dylan Fernandes
7. Create a hybrid
Can't decide between a brownie or a cookie? Have both. Create a delicious franken-dessert by topping a thin layer of brownie batter over a thick layer of chocolate chip cookie dough and baking until the brownie is just slightly underdone (the thin-to-thick ratio is important here, as brownies take longer to bake and you don't want a burnt cookie bottom). The resulting "brookie" gives you a brownie and cookie with every bite!
Try it in a recipe: OMG Oreo Peanut Butter Fudge Brownies by Tanya Flink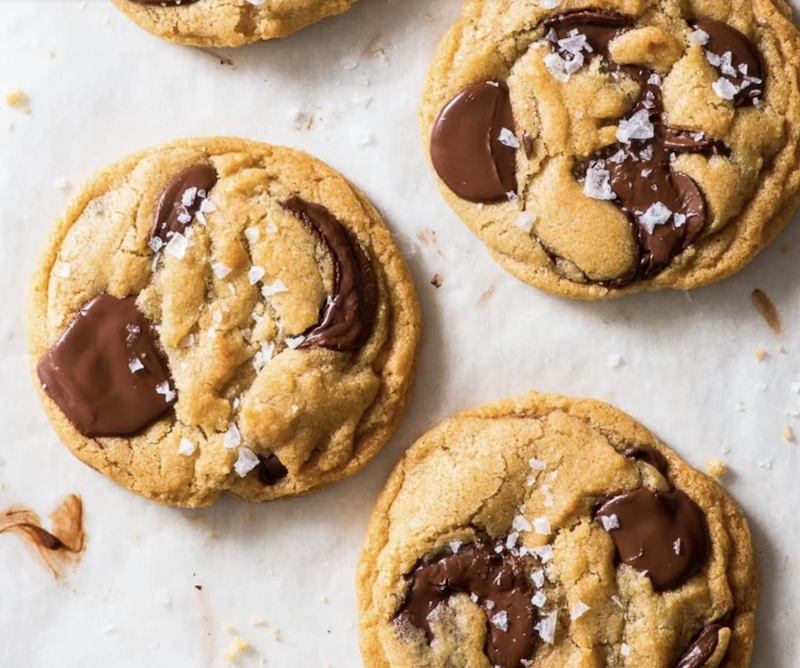 The Loopy Whisk
8. Swap chips for chunks
Is there really that much of a difference between chocolate chips and chunks? Yes, and if you haven't been using chunks, you're missing out. Chocolate chunks tend to be larger—which creates a higher chocolate-to-cookie ratio. Chunks are key to obtaining that melty chocolate pull as you slowly break a cookie in half and watch as the chocolate defies the laws of physics, miraculously stretching from each side. Pro tip: skip the store-bought version and chop up your favorite chocolate bar instead. This trick leads to larger pools of chocolate!
Try it in a recipe: Vegan Chocolate Chip Cookies by The Loopy Whisk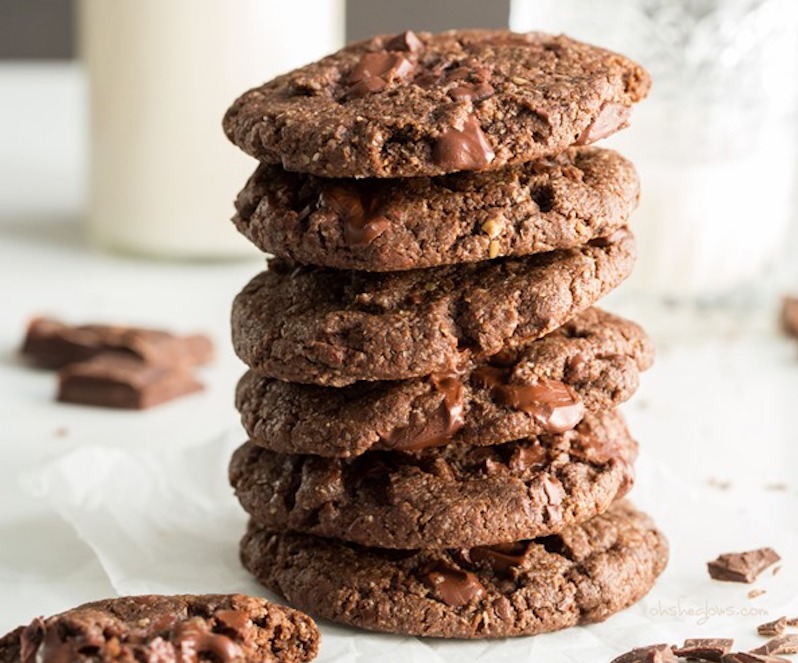 Oh She Glows
9. Play with sweet mix-ins
Dress up the standard cookie by mixing up the sweet add-ins. Swap dark chocolate for vegan white chocolate, throw in vegan chocolate-coated candy pieces (try UnReal), add dried sweetened cherries or cranberries, or sprinkle in toasted and chopped nuts for a bit of crunch. Think a bit outside the box and add cocoa powder to the dough for double chocolate chip cookies. You might just stumble upon the new classic cookie!
Try it in a recipe: One Bowl Double Dark Chocolate Chunk Cookies by Oh She Glows
Tanya Flink is a Digital Editor at VegNews as well as a writer and runner living in Orange County, CA.