In the 20 years VegNews has been around, we have collected a ton of pumpkin recipes. Some are sweet, others are savory, and every single one of them is delicious. However, there are a lot of them—too many to make in one season—so we've handpicked our favorites for a more manageable collection of recipes. From showstoppers to foolproof staples, these top 10 vegan pumpkin recipes are all you need to have the coziest fall ever.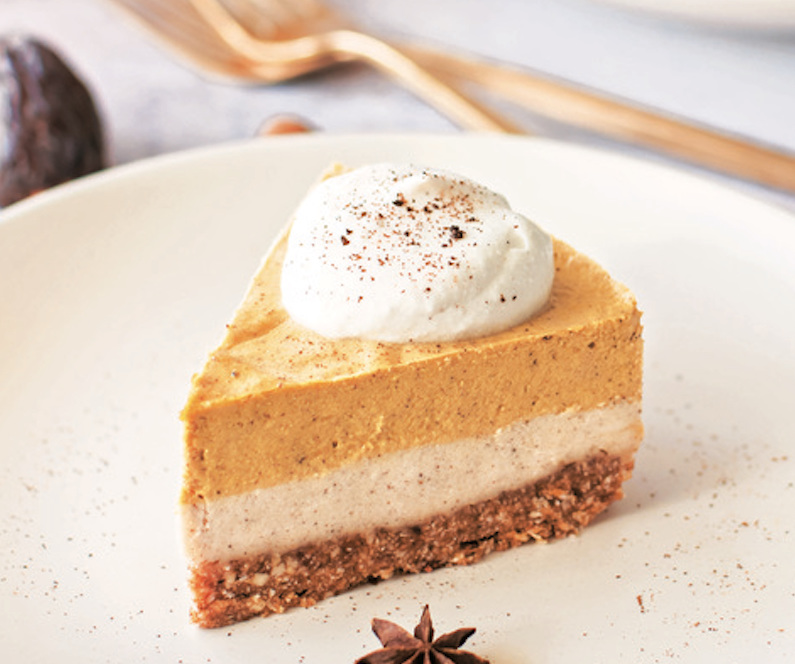 1. No-Bake Pumpkin Cheesecake
There's no need to fire up the oven to make this triple-layer crowd-pleaser. A mostly raw dessert, all you have to do is a bit of blending and chilling to churn out this sweet delight. Just follow the simple instructions and you can't mess this up. Savor your slice by nibbling at the layers one-by-one or indulge in the harmony of flavors with one big bite.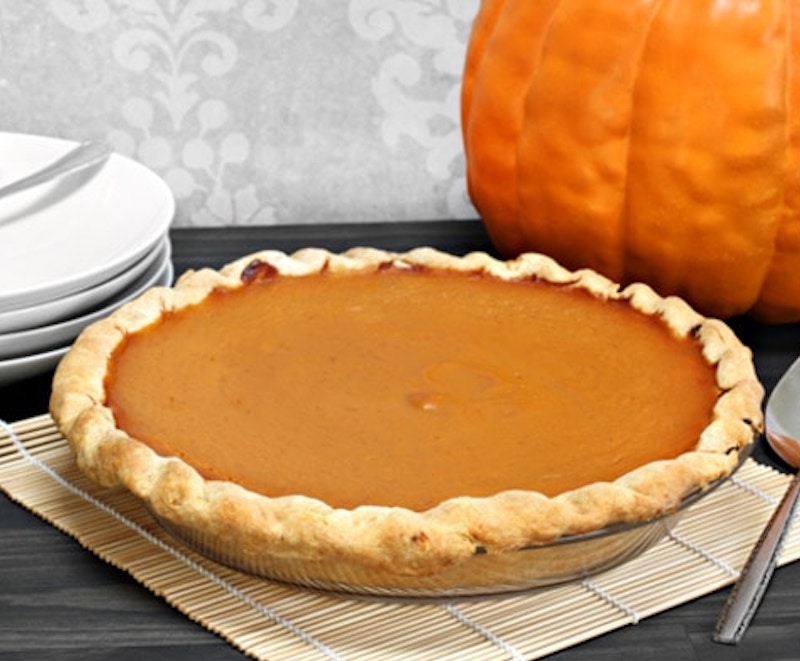 2. Easy Vegan Pumpkin Pie
Blend, pour, and bake—that's it. With just six ingredients, you can have a traditional pumpkin pie on the table in under an hour (minus cooling time). The secret to this super simple recipe? Store-bought pie crust. Look for Marie Calendar's Frozen Pastry Pie Shells, Wholly Wholesome Organic Pie Shells, or Keebler Ready Crust Graham Pie Crust.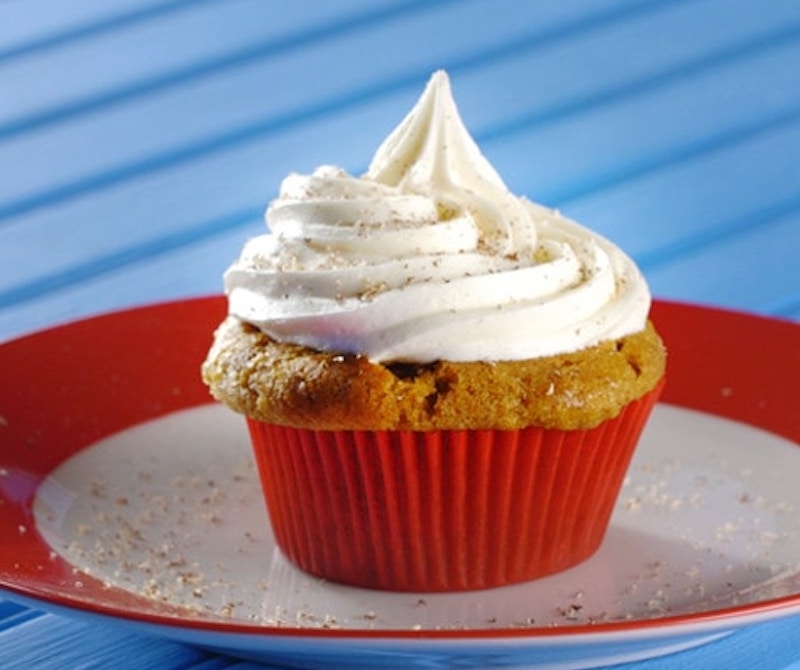 3. Vegan Pumpkin Pie Cupcakes
For those who declare their loyalty to Team Cake no matter what season it is, there is a way to delight in the flavors of pumpkin pie while adhering to the texture of cake. These fluffy, moist, American buttercream-dolloped pumpkin spice cupcakes are the perfect fix for the pie-averse. They may even win over the pie-lovers.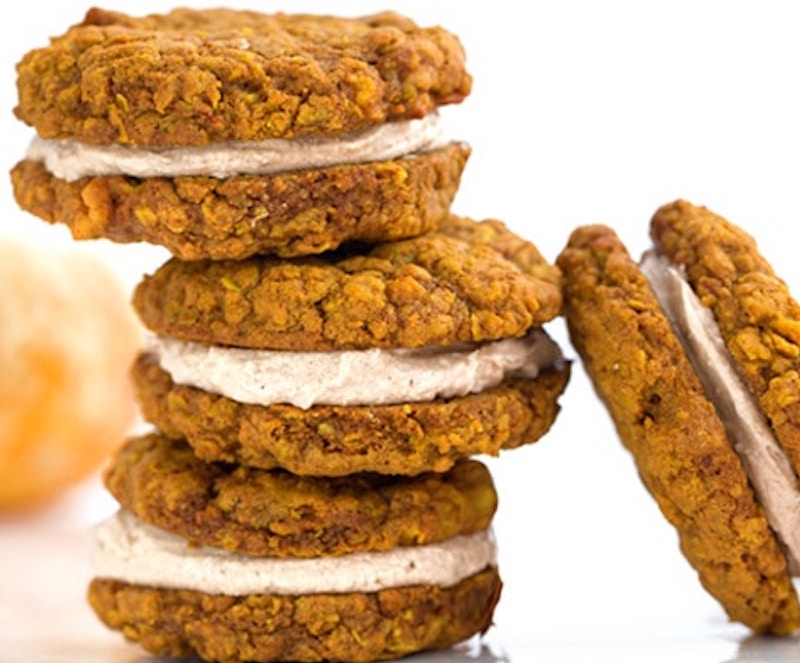 4. Pumpkin Spice Oatmeal Cream Pies
This childhood lunchbox treat gets an autumnal makeover with these massive, gluten-free soft sandwich cookies. Even the buttercream filling is spiked with warming pumpkin pie spice! Pro tip: make extra filling, because you're going to want to make these cookies extra-stuffed.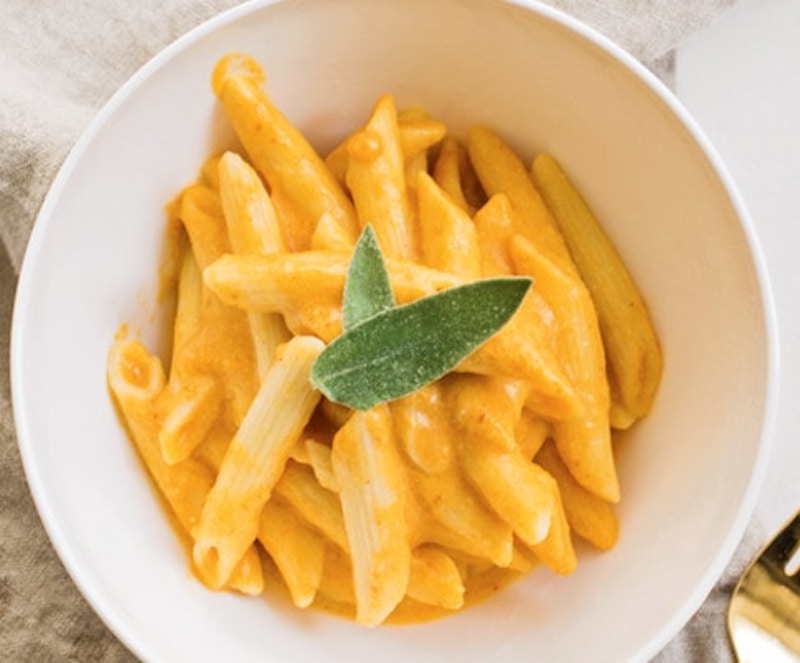 5. Pumpkin Cream Penne
This dish may look and sound like something you'd order at a white tablecloth restaurant, but the recipe is actually taken from the Frugal Vegan Cookbook. Made with minimal, affordable ingredients, this exquisite pasta dish makes it into our meal rotation at least once a week during the fall season.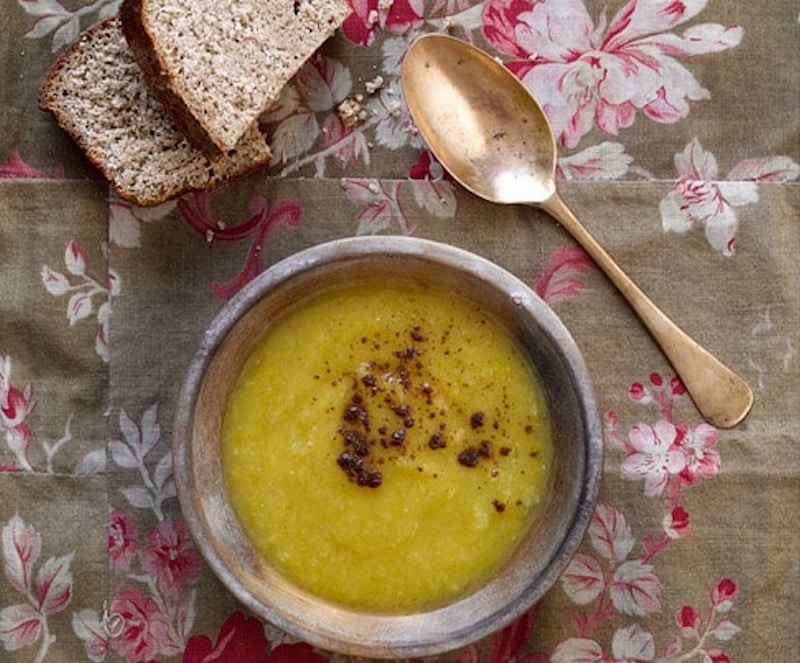 6.Vegan Pumpkin & Parsnip Soup
Don't like parsnips? Blend them into a comforting soup. This trick works with almost any vegetable—the combination of blending, heating, and adding the right spices transforms certain tastes into complimentary ingredients that make for a satisfying and nourishing spoonable meal. This particular recipe doesn't taste like a savory PSL—it's flavored with sesame oil and Chinese five spice for a non-traditional but totally delicious soup.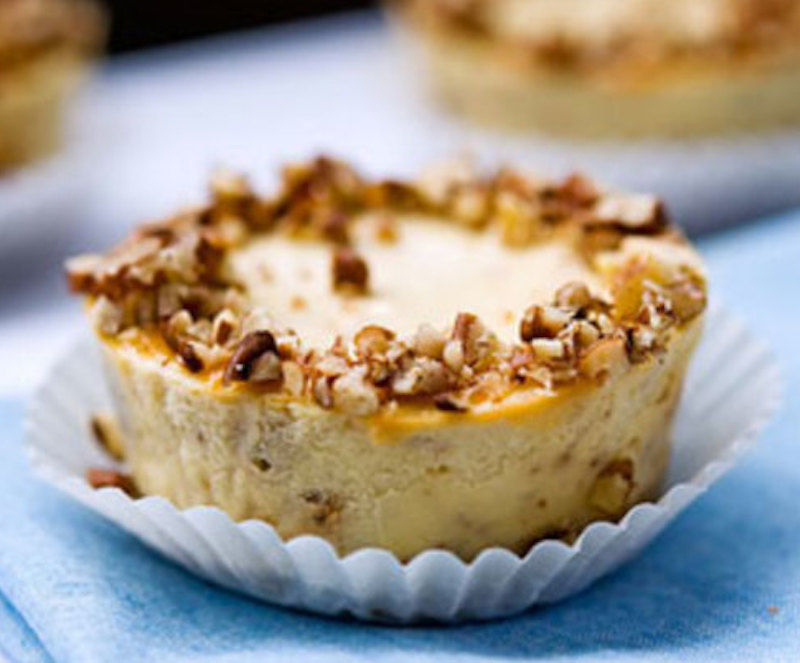 7. Pumpkin Pecan Cheesecake
Pumpkin or pecan pie? Never say "or" when you can say "and." This decadent dessert is constructed of a traditional, buttery graham cracker crust, a rum-infused pumpkin pie cheesecake filling, and a crown of toasted chopped pecans. Everyone will want seconds.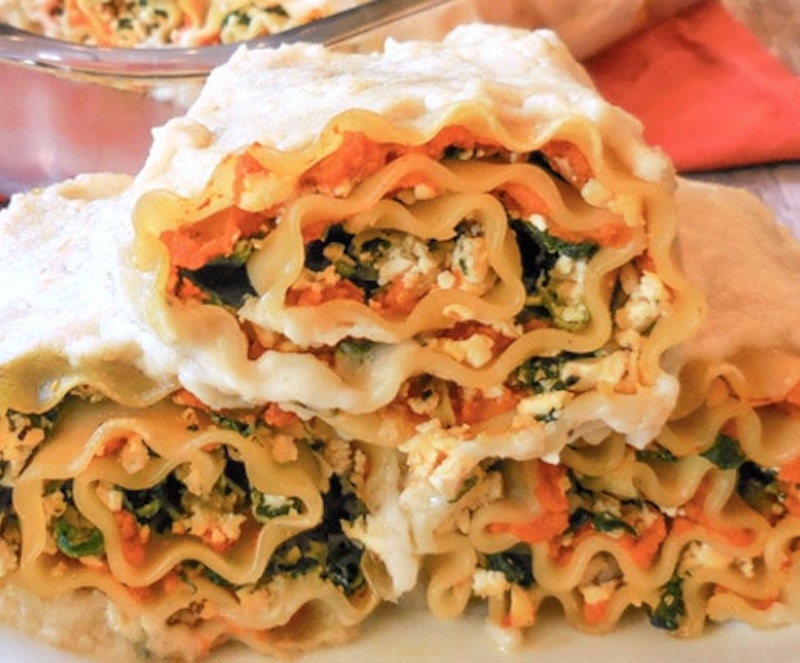 8. Vegan Pumpkin Lasagna Rollups
Pasta never goes out of season, from summer pasta salad to hearty wintertime lasagna, this carb is always welcome to the table. This recipe swaps in pumpkin purée for traditional marinara and coats the entire dish with a luxurious bechamel sauce. Technically, one rollup equates to one portion, but you'll want to dish up at least two or three for yourself.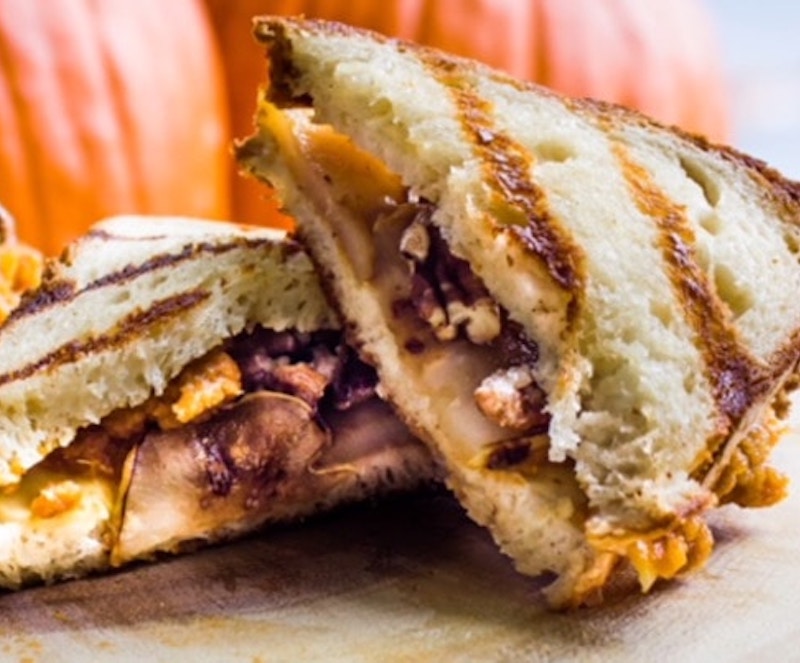 9. Pumpkin, Pear, and Candied Pecan Grilled Cheese
This addictive sandwich eats like an entire vegan cheese plate grilled between two perfect slices of bread. You get the gooey cheese (opt for a vegan provolone, brie, or gouda), sweet fruit, crusty bread, and crunchy nuts all in one mouthwatering bite. The schmear of pumpkin purée brings all these flavors together into a dish that will make you do a happy dance.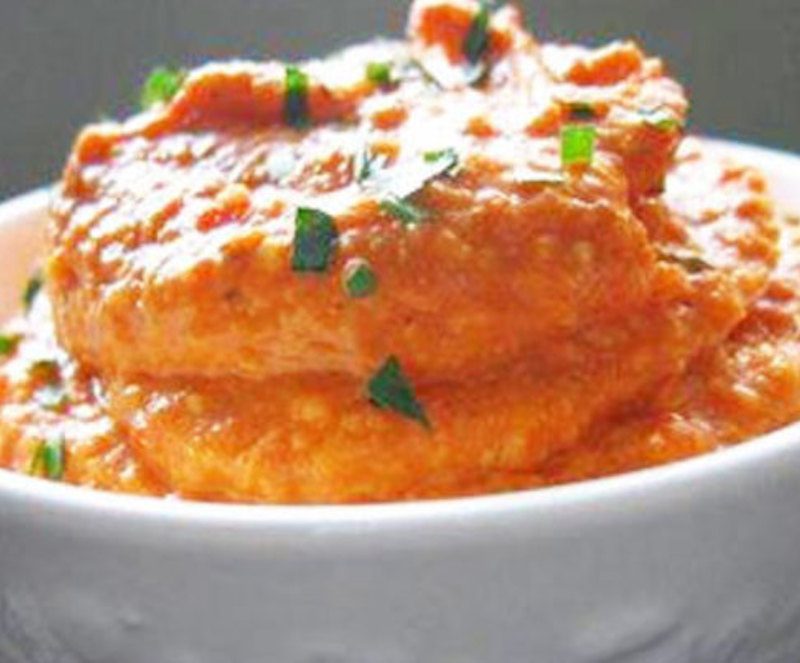 10. Pumpkin Patch Hummus
For all the hummus purists out there, relax. This recipe contains all the essential ingredients of hummus—chickpeas, lemon, garlic, olive oil, and tahini—with just a few extras to fit the fall season. The secret ingredient: pumpkin-flavored vodka. Don't knock it until you've tried it!
Tanya Flink is a Digital Editor at VegNews as well as a writer and runner living in Orange County, CA.