When the leaves are falling and the air is crisp enough for two blankets, comfort food is on our minds. That's why we're embracing the autumnal shift with a roundup of 15 recipes that are delightfully vegan and spectacularly scrumptious.
Whether you're preparing for a fall-themed dinner party or a cozy day watching movies, these recipes are the perfect motivation to get you up from your warm bed covers and into the kitchen for some autumnal cooking (and then back under the covers, of course).
What produce is in season for fall?
Autumn marks the beginning of pumpkin season, but it's not just pumpkins that are in bloom. Pears, sweet potatoes and yams, Brussels sprouts, winter squash, apples, and cranberries are among the season's bounty. Other foods that are in season in the fall include:
Beets
Bell peppers
Broccoli
Cabbage
Carrots
Collard Greens
Cauliflower
Ginger
Garlic
Green Beans
Parsnips
Incorporating these fruits and vegetables into your cooking infuses your food with cozy fall flavors. While eating whole fruits and vegetables is always encouraged, opting for seasonal produce comes with a number of benefits.
Note: what's in season isn't just dependent on the time of year. Your geographic location can also affect what's in season. A quick internet search can help you determine the foods that are in season in your area. Alternatively, a trip to your local farmers' market can also help, as vendors and local farmers often grow with the seasons.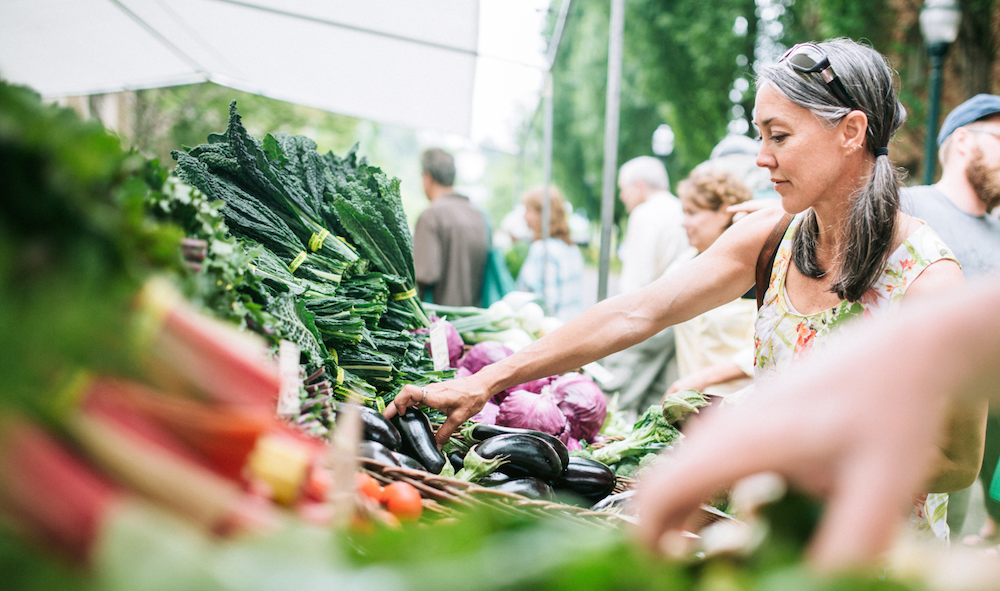 Canva
What is seasonal eating?
Seasonal eating simply means opting for fruits and vegetables that are in season. For example, instead of eating watermelon in the fall, count on pears or apples for your fruit fix.
Eating with the seasons comes with a number of health and environmental benefits. When you eat seasonal produce, you're fueling your body with a variety of fruits and vegetables. Sticking to your off-season favorites can often limit the vitamins and minerals your body obtains. Varying your diet with seasonal items can help increase your intake of essential nutrients.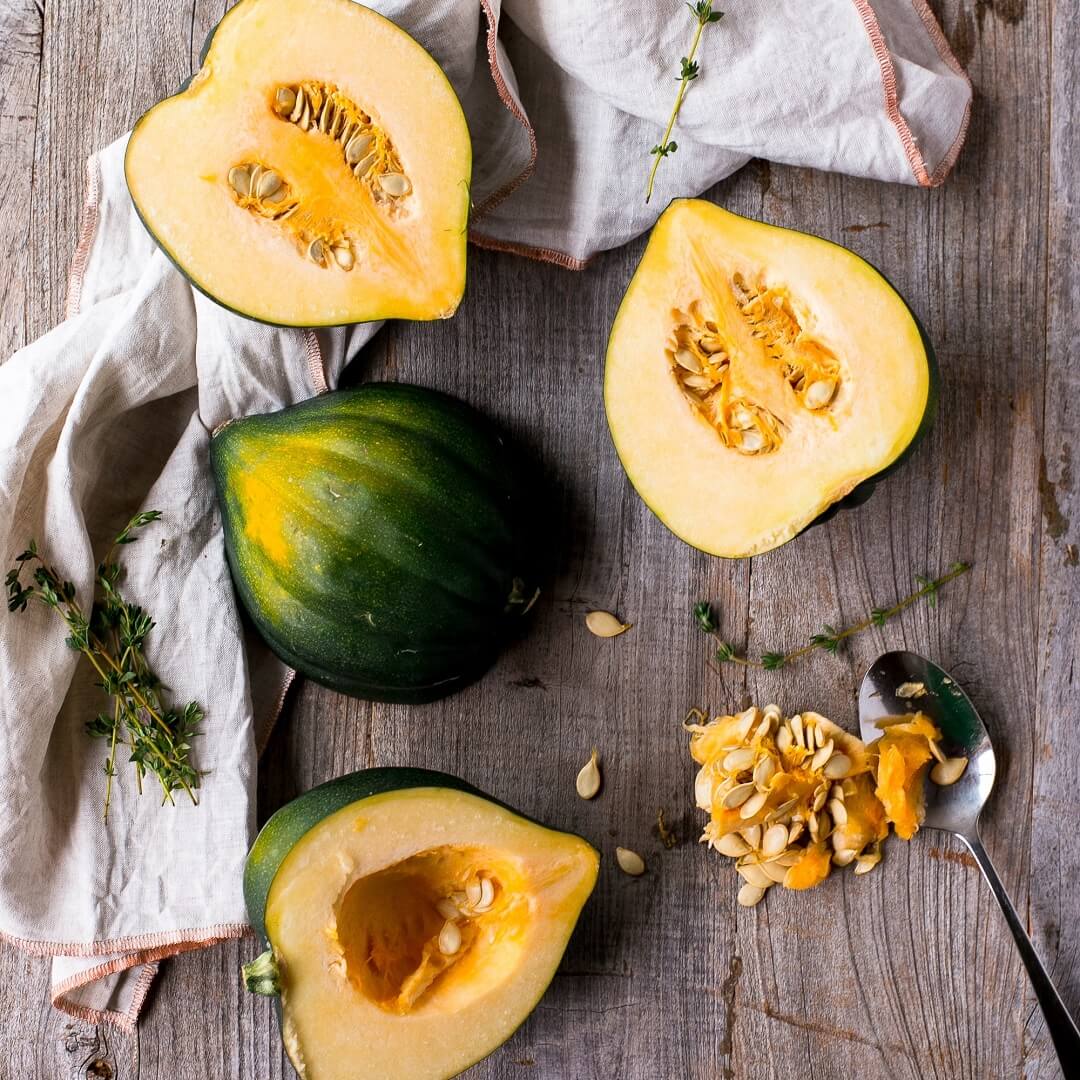 Kim Daniels
Additionally, growing with the seasons is better for the environment. Growing fruits and vegetables outside of their typical growing season is resource-extensive, as growers are tasked with re-creating "normal" growing conditions.
Load up your cart with seasonal produce during your next grocery store run.
15 vegan fall recipes
Try these 15 vegan, fall-ready recipes the next time hunger calls.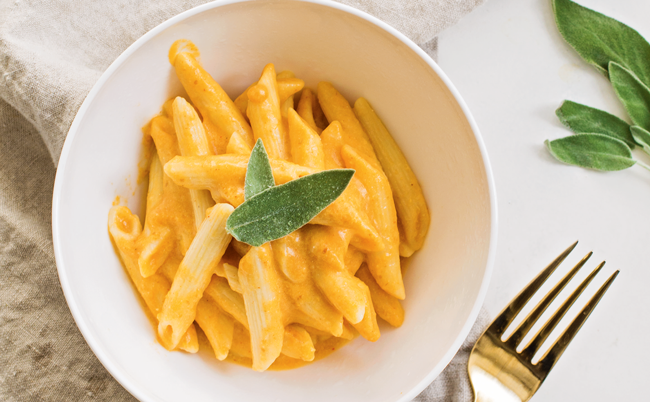 Frugal Vegan
1 Vegan Pumpkin Cream Penne
This creamy, filling pasta dish is simple to make, and thanks to the addition of paprika and sweet pumpkin purée, it tastes just like fall in a bowl.
GET THE RECIPE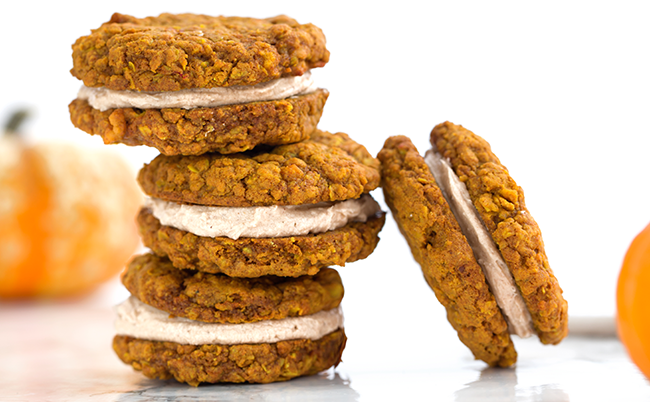 Hannah Kaminsky
2 Vegan Pumpkin Spice Oatmeal Cream Pies
Forget the PSL, these oatmeal cream pies are the best way to enjoy pumpkin spice this fall. They're deliciously sweet, soft, and chewy, plus they're gluten-free, too.
GET THE RECIPE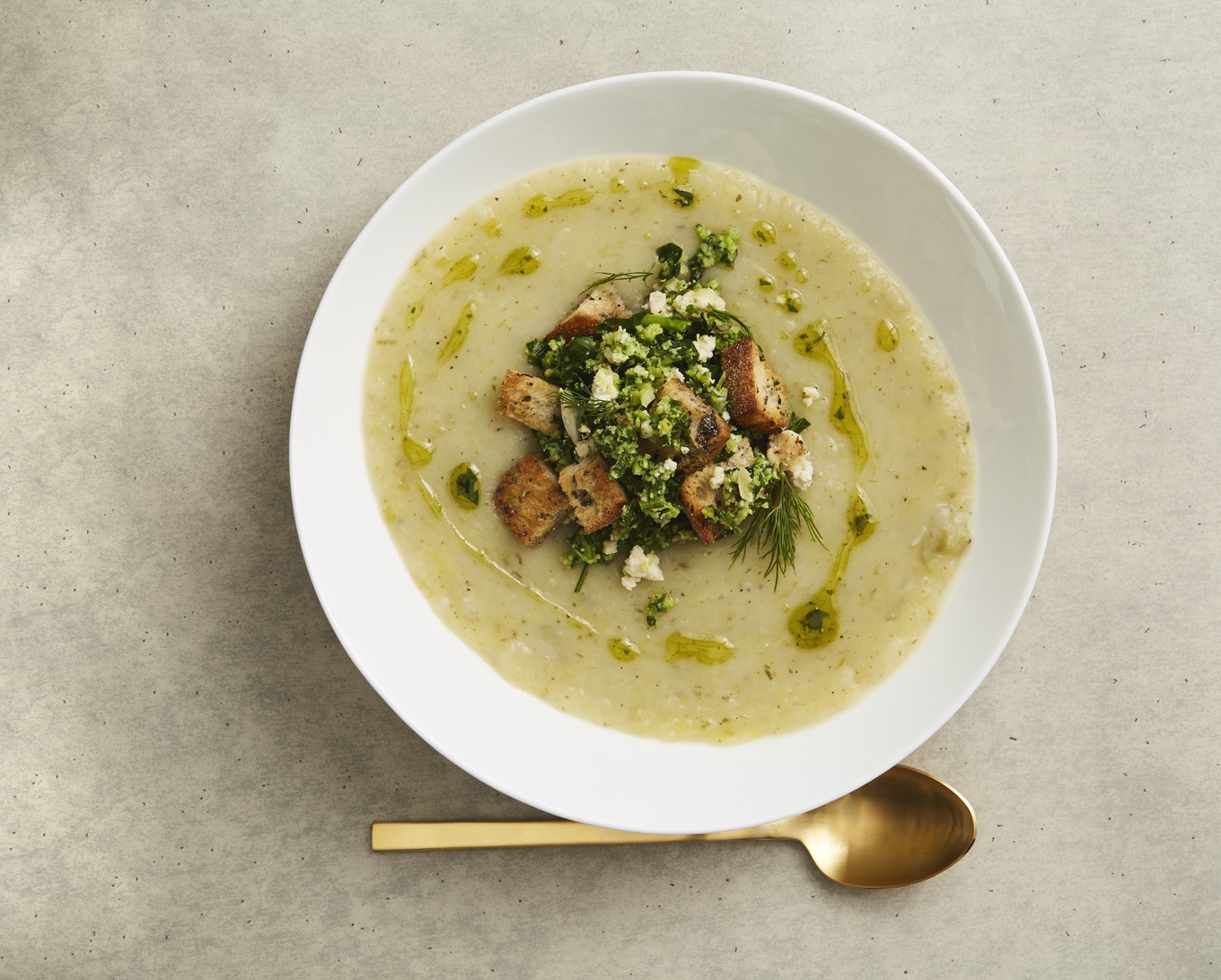 3 Potato Leek Soup With Broccoli Gremolata
When it's chilly and dark outside, let this potato leek soup warm up your insides. The star of the dish is the broccoli gremolata, which is a green sauce made with parsley, lemon zest, and plenty of garlic.
GET THE RECIPE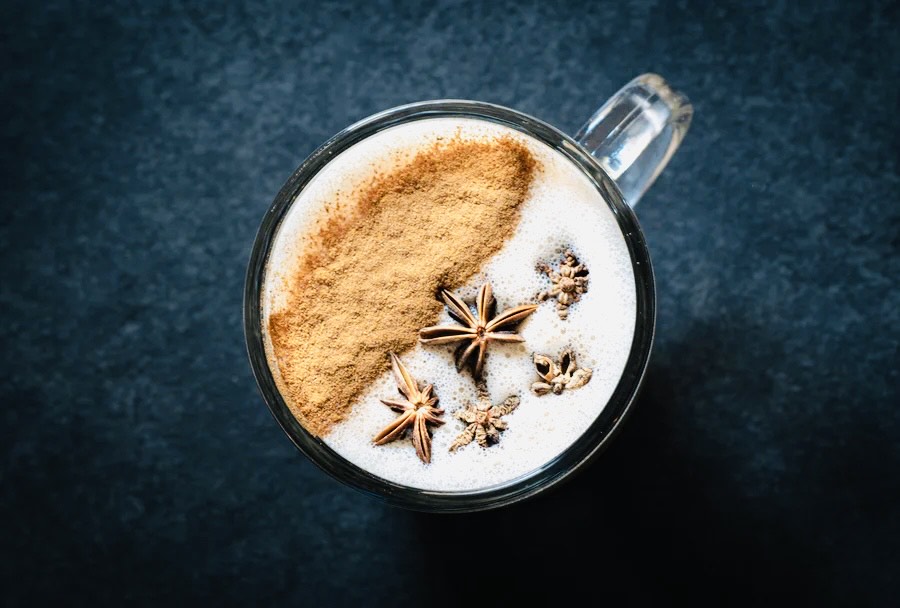 4 Cardamom Rose Chai Coconut Latte
Begin your fall days with an energizing and healthy latte using coconut milk, rose syrup, maple syrup, and fragrant cardamom.
GET THE RECIPE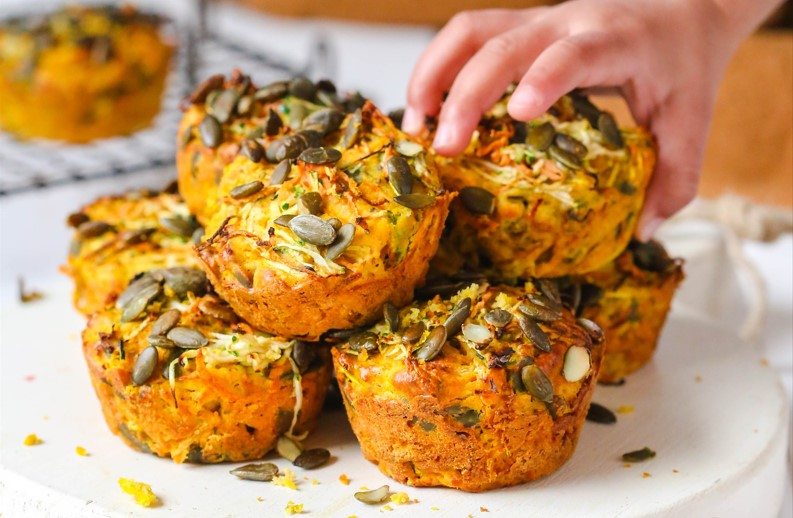 Harriett Porterfield
5 Vegan Cheesy Zucchini and Carrot Muffins
Muffins don't have to be sweet to be delicious. These cheesy zucchini and carrot muffins, which are made with chickpea flour and pumpkin seeds, are proof of that statement.
GET THE RECIPE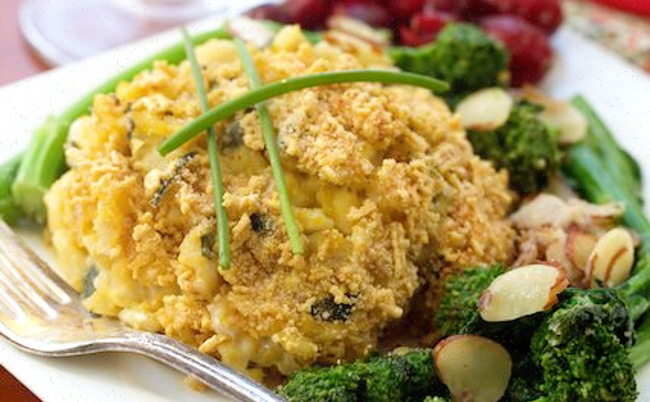 Allyson Kramer
6 Gluten-Free Baked Butternut Squash Risotto
Sweet, seasonal butternut squash shines in this concoction complemented by chopped collard greens and vegan mozzarella.
GET THE RECIPE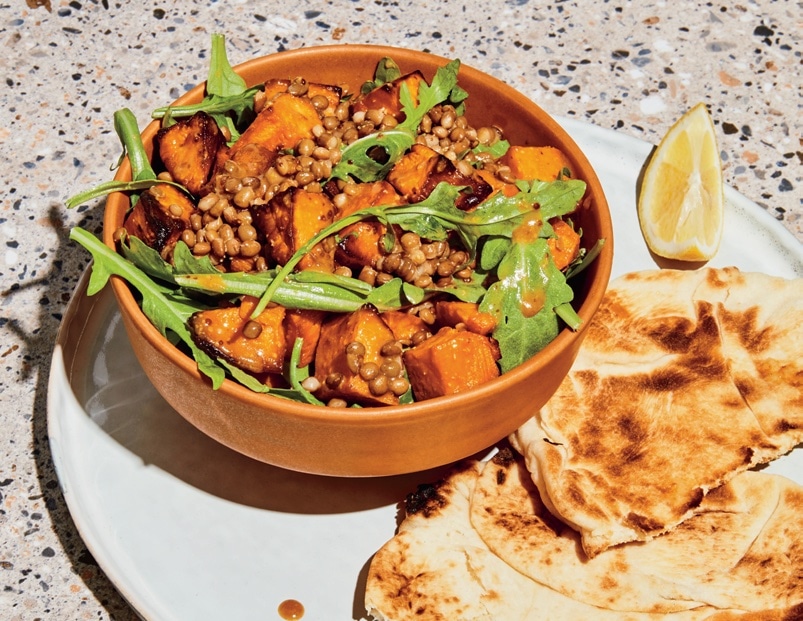 7 Warm Lentil, Sweet Potato, and Arugula Salad
A warm salad tossed with lentils, sweet potatoes, and arugula is a wholesome meal we'll be prepping for lunch all week.
GET THE RECIPE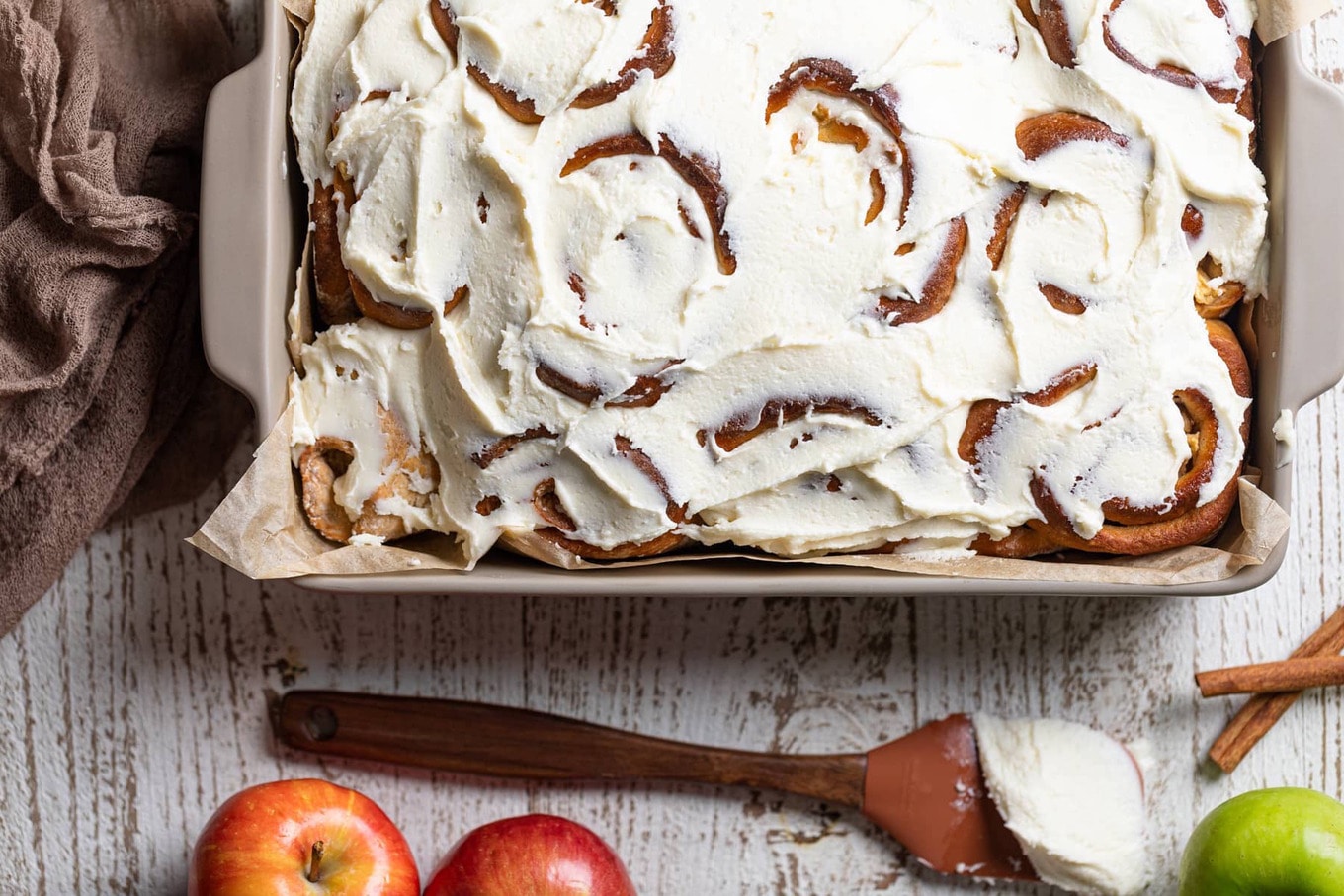 Shanika Graham-White
8 Overnight Vegan Maple Apple Cinnamon Rolls
Wake up to the delicious, warming scent of cinnamon and apple when you prepare these vegan rolls the night before. It's the perfect way to welcome in a crisp fall morning.
GET THE RECIPE
9 Sweet Potato Swirled Mashed Potatoes
This potato swirl does everything you could ask from an autumnal dish—it's thick, creamy, and extra hearty.
GET THE RECIPE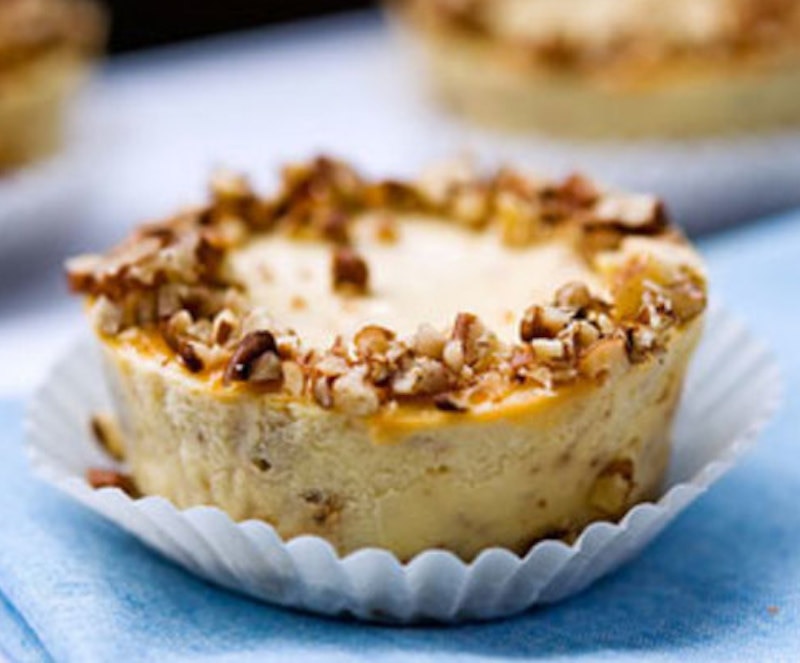 10 Pumpkin Pecan Cheesecake
Cheesecake is a great fall dessert because it works so well with seasonal ingredients, like pumpkins and pecans. Whip this up come the Thanksgiving holiday (or before) and your family and friends will not be disappointed.
GET THE RECIPE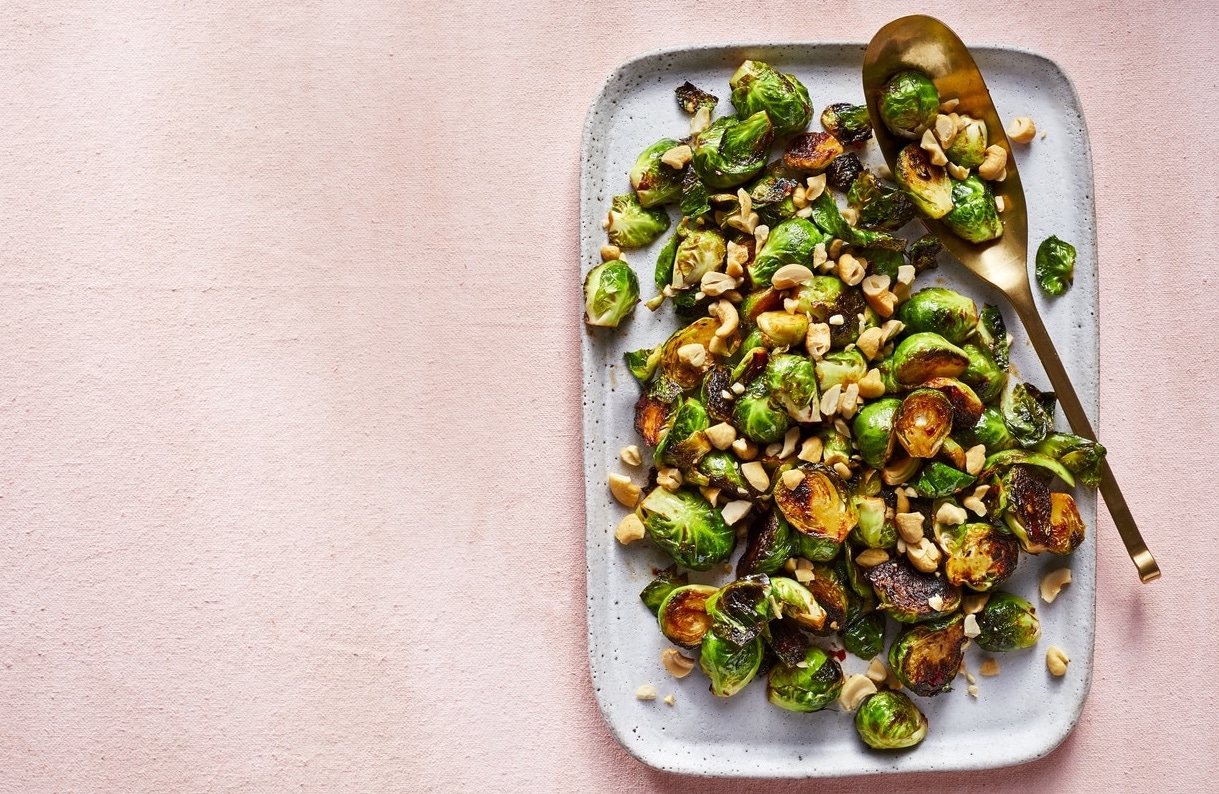 Antonis Achilleos
11 Crispy Brussels Sprouts With Tamarind and Cashews
Brussels Sprouts fans, listen up. Your season has arrived. To celebrate, make this ultra-flavorful dish, which takes inspiration from Indian and Southeast Asian cuisine.
GET THE RECIPE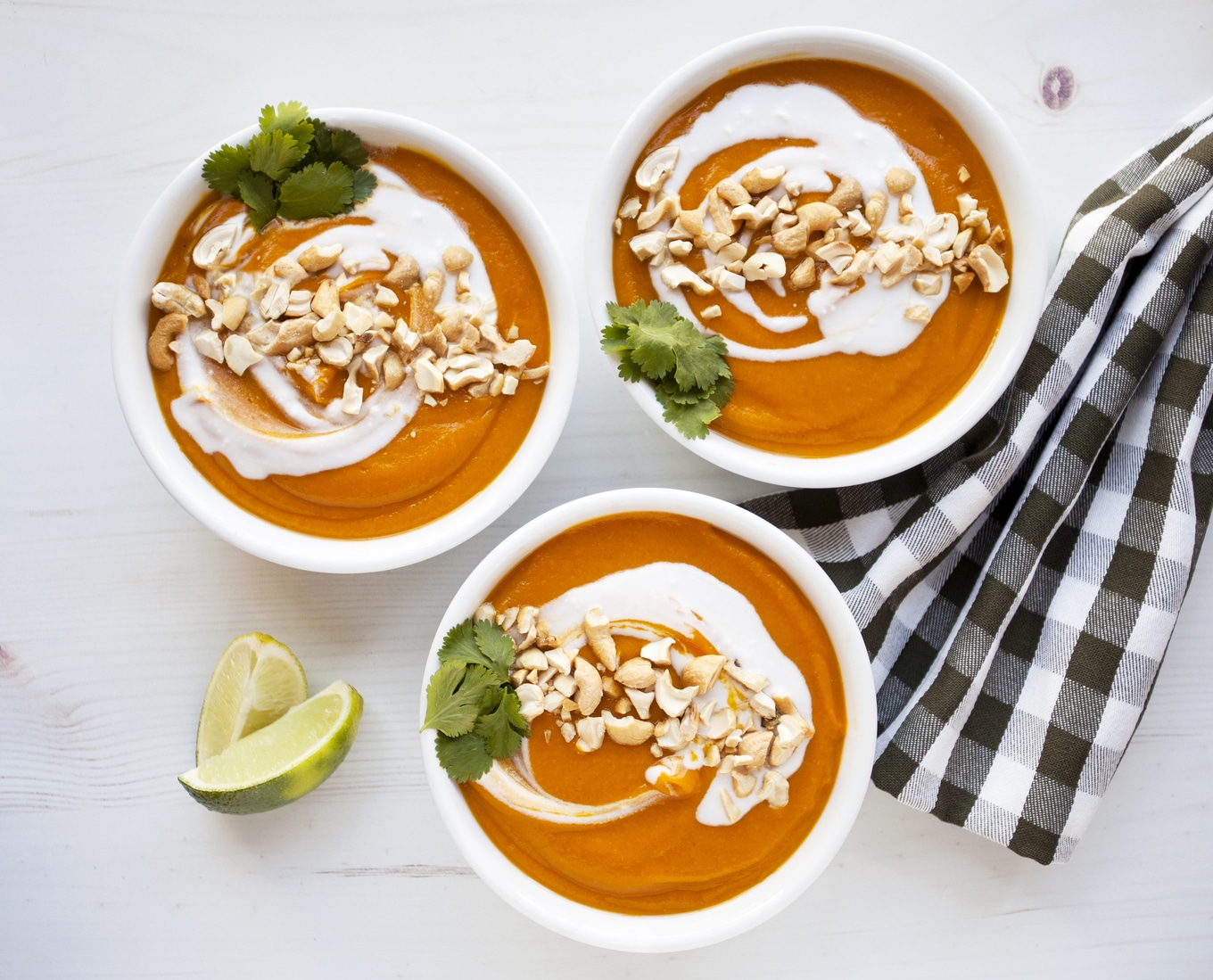 Amy Angelo
12 Vegan Carrot Ginger Turmeric Soup
Support your tastebuds and your immune system this flu season with a flavorful and nutritious soup that uses fresh ginger, carrots, and turmeric.
GET THE RECIPE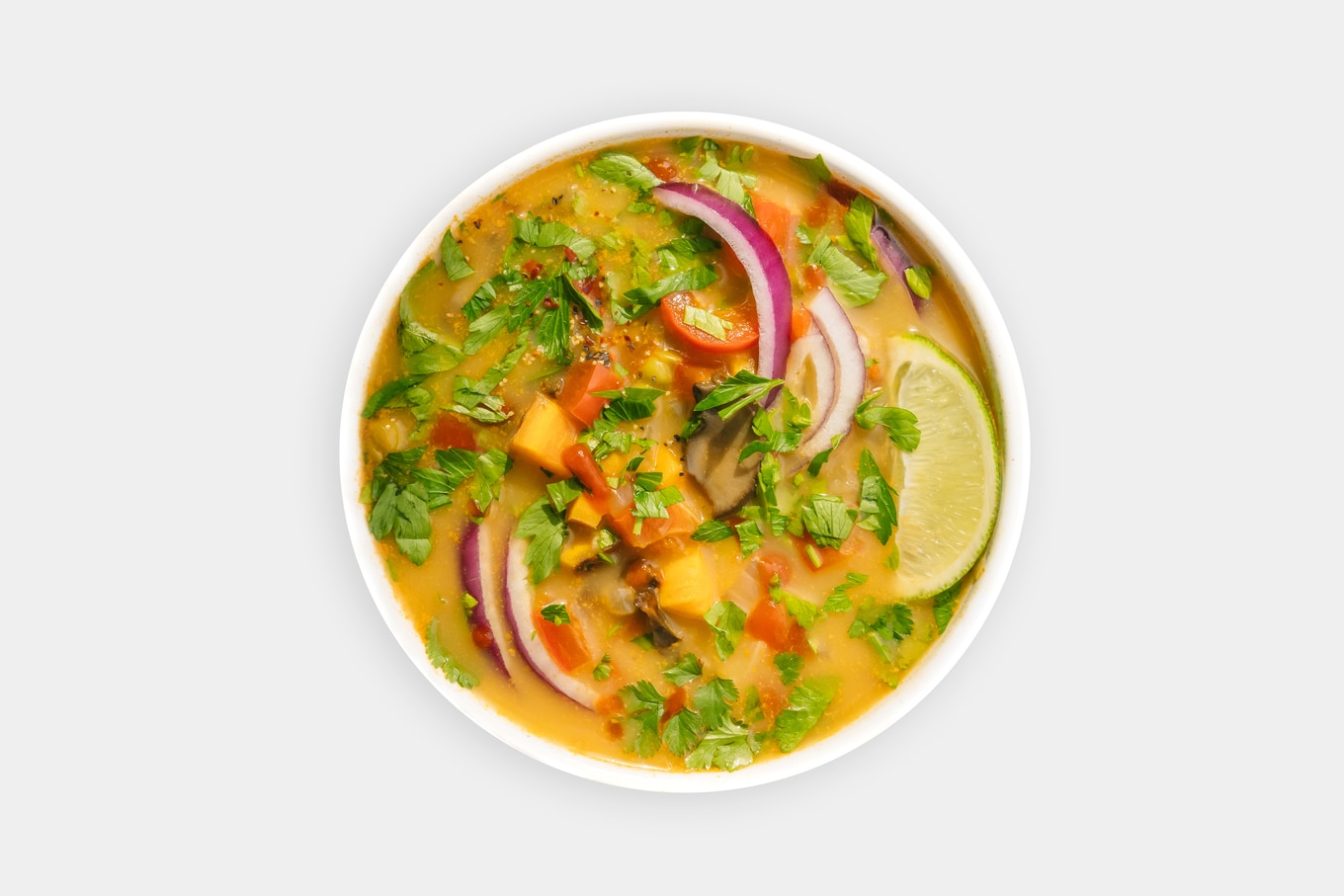 13 Thai-Inspired Red Curry Sweet Potato Soup
This curry is easy to make and features red curry paste and sweet potato skin. Plus, it's the perfect accompaniment for those breezy nights when you're indoors watching movies.
GET THE RECIPE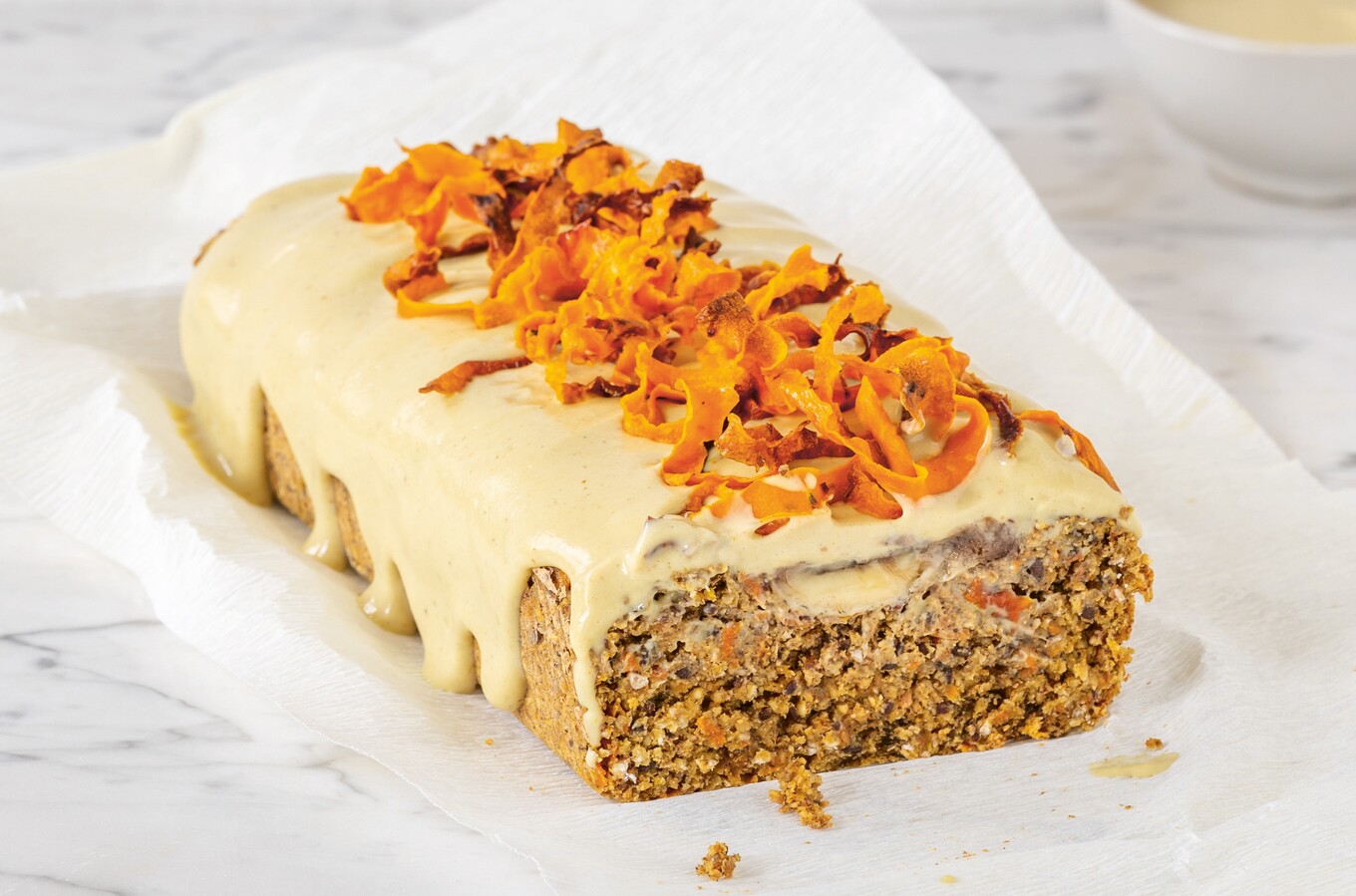 14 Carrot and Banana Bread With Golden Turmeric Cream
Banana bread is delicious, sure. But this recipe arguably is even better, thanks to the addition of carrots, smooth cashew cream, and turmeric.
GET THE RECIPE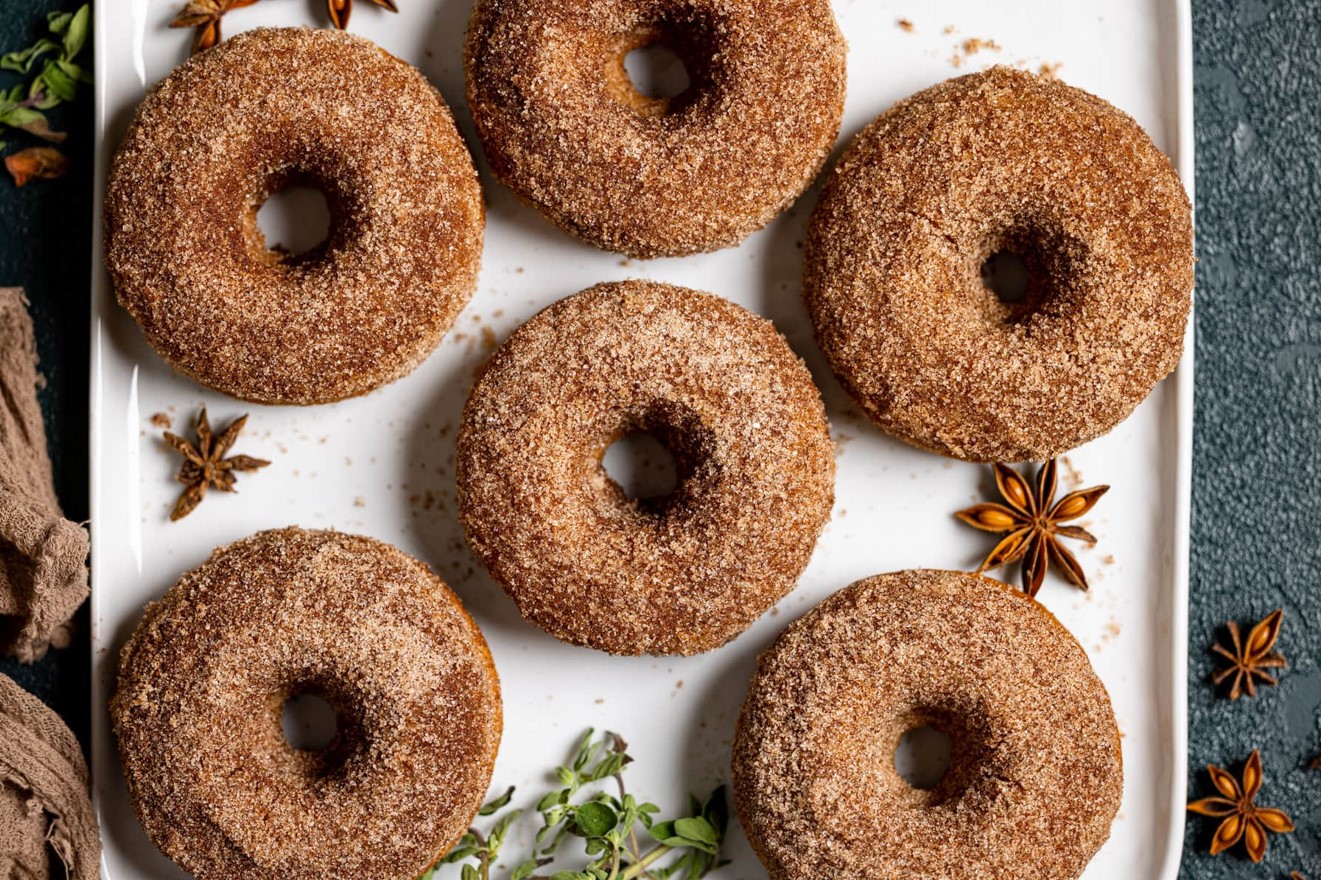 Orchids + Sweet Tea
15 Vegan Baked Apple Cider Doughnuts
For those days when you're in the mood for a little bit of comfort, bookmark this apple cider doughnut recipe. It's calling out to be enjoyed alongside your favorite vegan latte.
GET THE RECIPE
For more vegan fall food, read: