Summer is, arguably, the best season for enjoying fresh, juicy, nutritious fruit. From berries to cherries, a wide variety of different types are in season. And they can be enjoyed in many different delicious ways, too. You can whip up a summer smoothie or a juice, for example, or make sorbet or ice cream. You could even bake them into brownies or mix them into puddings. For tasty summer fruit vegan recipe ideas, read on. But first: what are the benefits of eating seasonal produce?
Why eat seasonal produce?
There are many benefits that come with eating seasonally. When fruits are picked and sold fresh, they taste better, and their nutritional value is better, too, as they haven't had to travel long distances, which gives time for the nutrients to deplete. The lack of transport also means lower emissions, as well as less food waste, because there is less time for produce to spoil. And finally, eating seasonal produce also supports local growers and farmers, too. It's an all-around win-win. But what can you buy right now? Let's dive in.
What's in season during summer?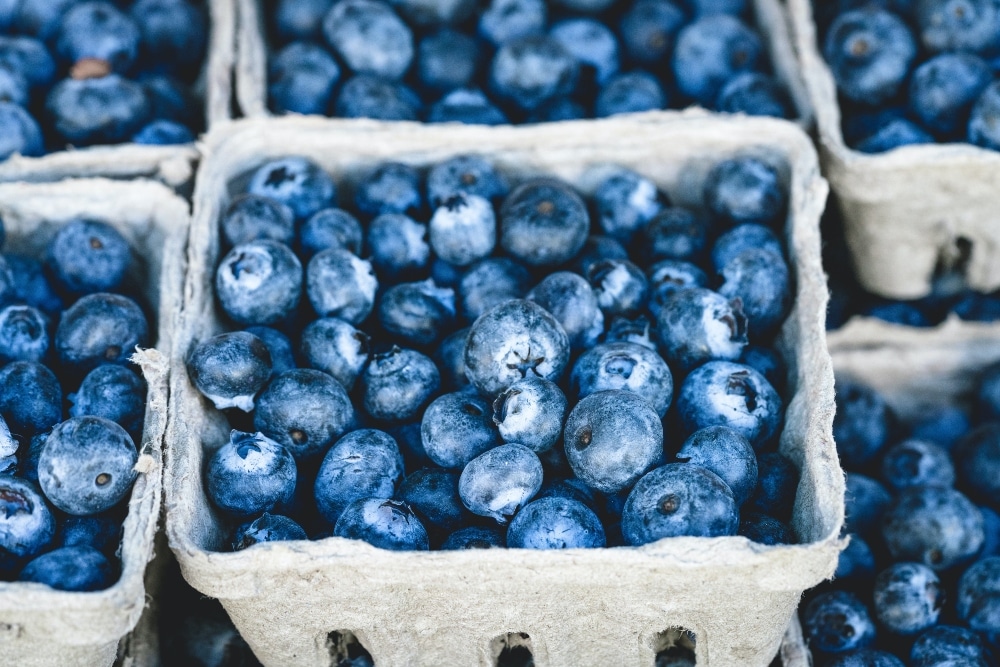 Pexels
1 Blueberries
In the US, the blueberry harvest runs all through the summer, right through to late September, so you can enjoy this juicy, nutritious fruit fresh for months on end.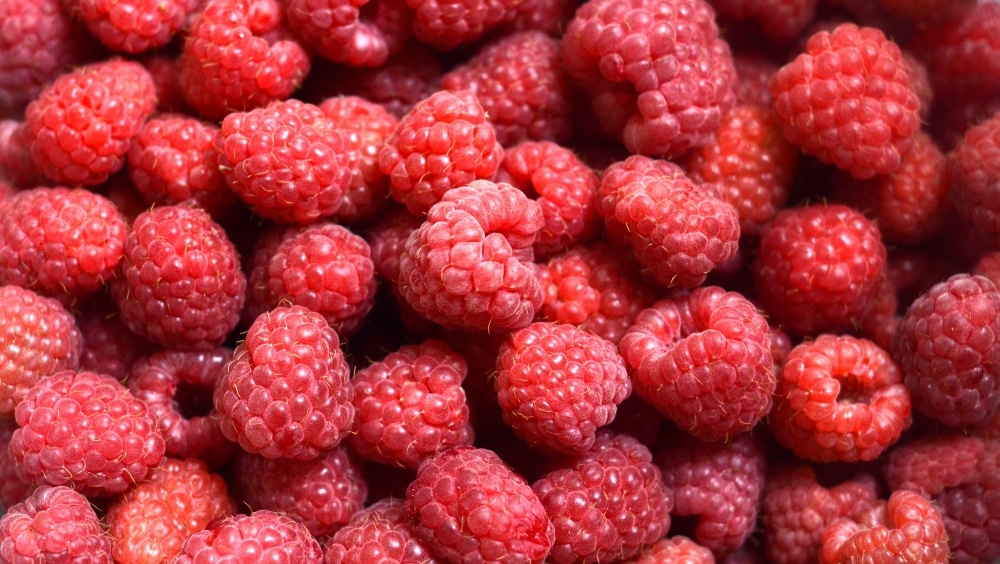 Pexels
2 Raspberries
Raspberries are usually ready for picking in mid-summer, so the best time to grab these at the farmer's market is around June and July. But there are some types that produce fruit in the fall months, too, so remember to also keep your eyes peeled later in the year.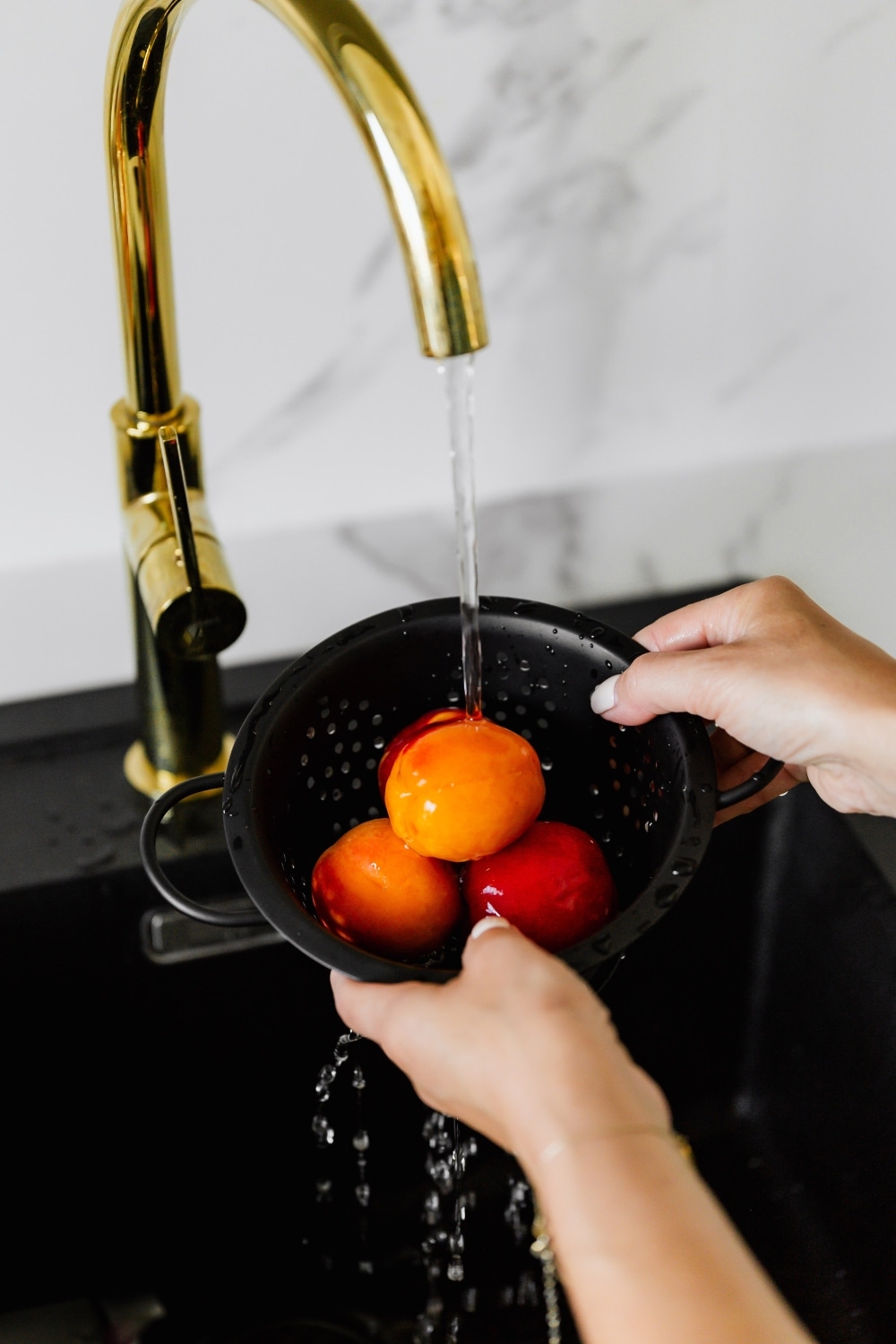 Pexels
3 Nectarines
Juicy nectarines can ripen anytime from the end of June all the way through to September, so you have plenty of time to enjoy fresh citrusy salads, tarts, and upside-down cakes.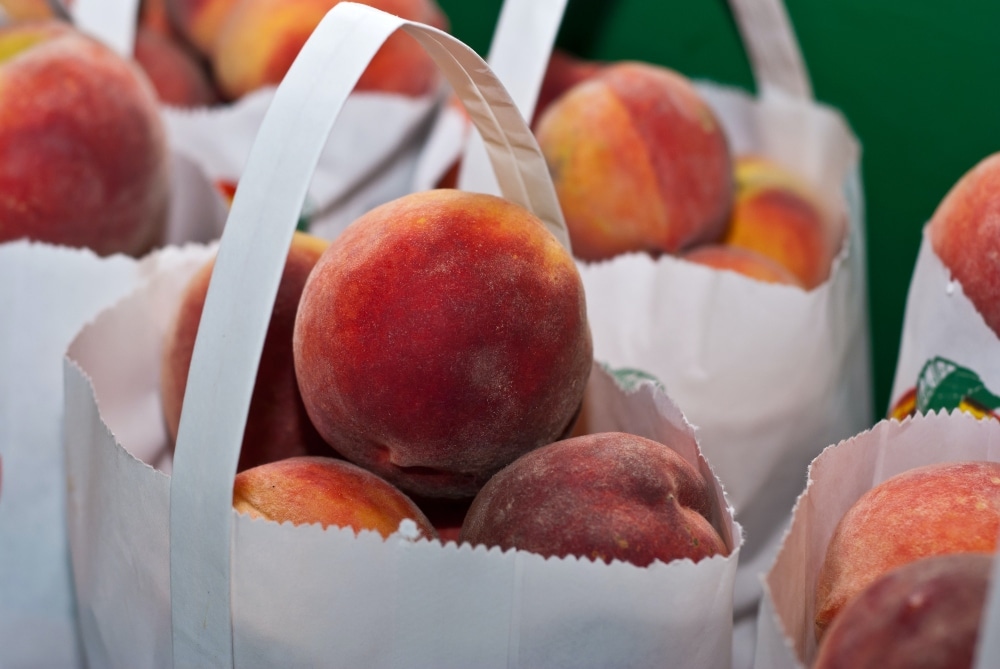 Pexels
4 Peaches
Peaches are one of the most popular summer fruits and for good reason. When they're ripe, they're ultra-juicy with a sweet floral flavor. Usually, they're harvested from the end of June through to the end of August.
Pexels
5 Blackberries
Blackberries can bloom as early as June, but usually, they'll be ripe for picking throughout July and August. If you're heading out looking for blackberry bushes, make sure to pick berries that are dark black in color. If they're red, this means they're not quite ripe yet.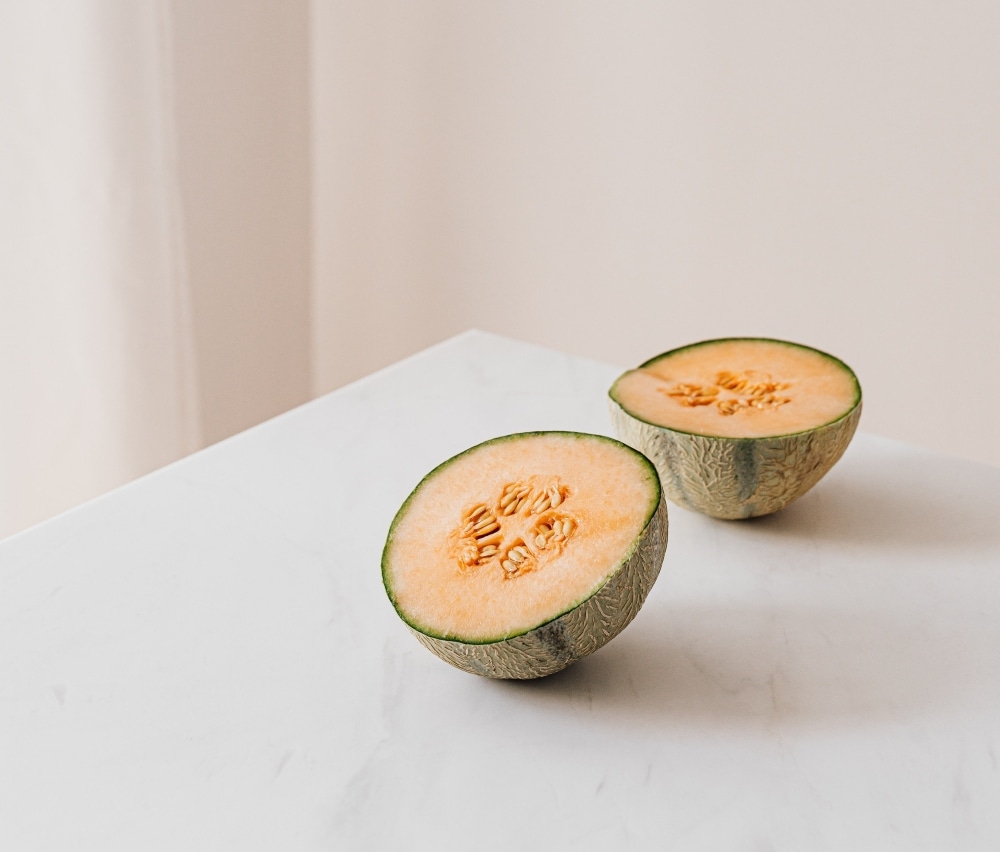 Pexels
6 Cantaloupe
Depending on where you live, cantaloupes, also known as rockmelons, can start to ripen in June. But that said, some will wait until the end of August to reach full maturity.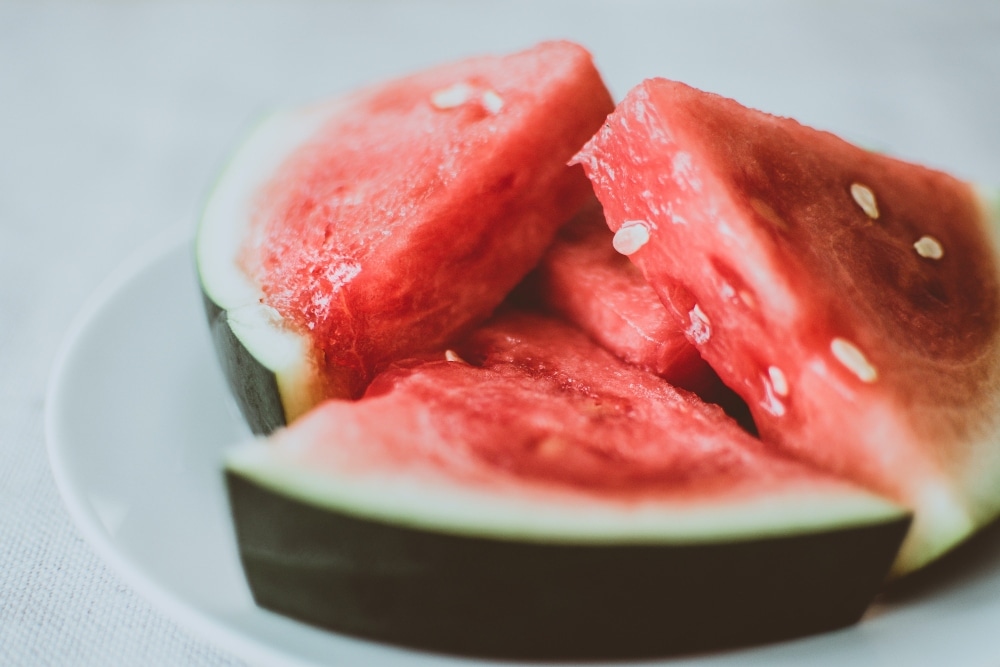 Pexels
7 Watermelon
Another iconic summer fruit, watermelons can be harvested all year round in some states, like Florida, for example. But in most other areas, usually, the season lasts from the end of spring until the beginning of fall.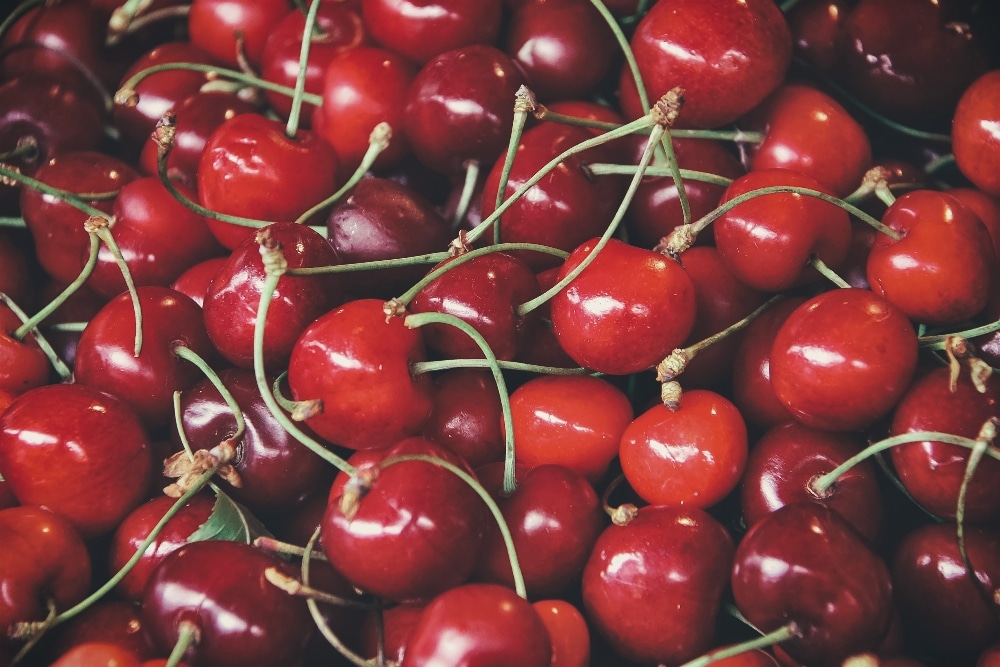 Pexels
8 Cherries
If you're a cherry-lover, the good news: these fruits can be harvested as early as late spring. From then on, they can usually be picked all the way through until late summer.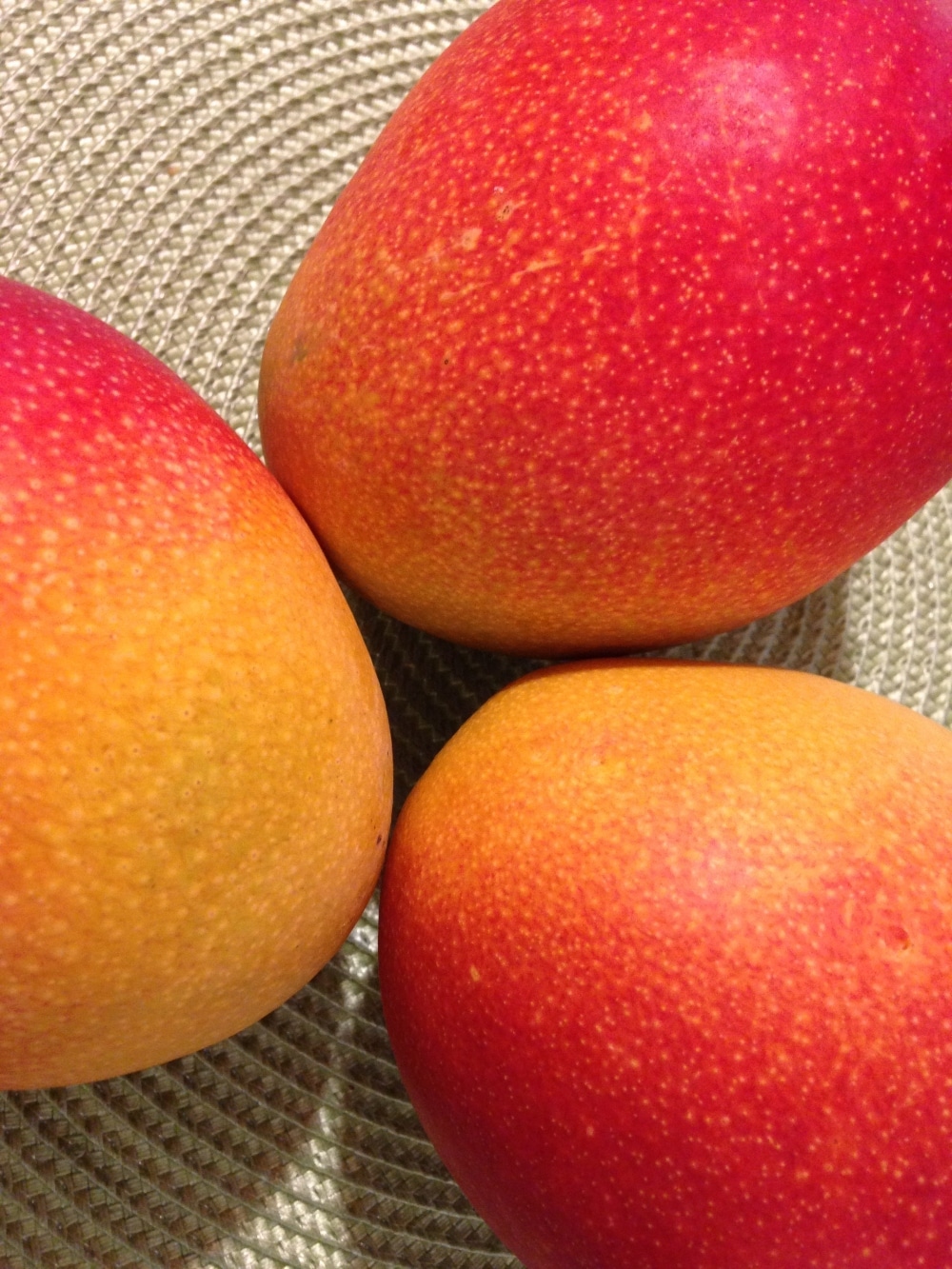 Pexels
9 Mango
In some of the hotter states in the US, mango season never ends. But elsewhere, it's usually during the summer's hottest months that you can find fresh, locally grown juicy mangoes on the shelves.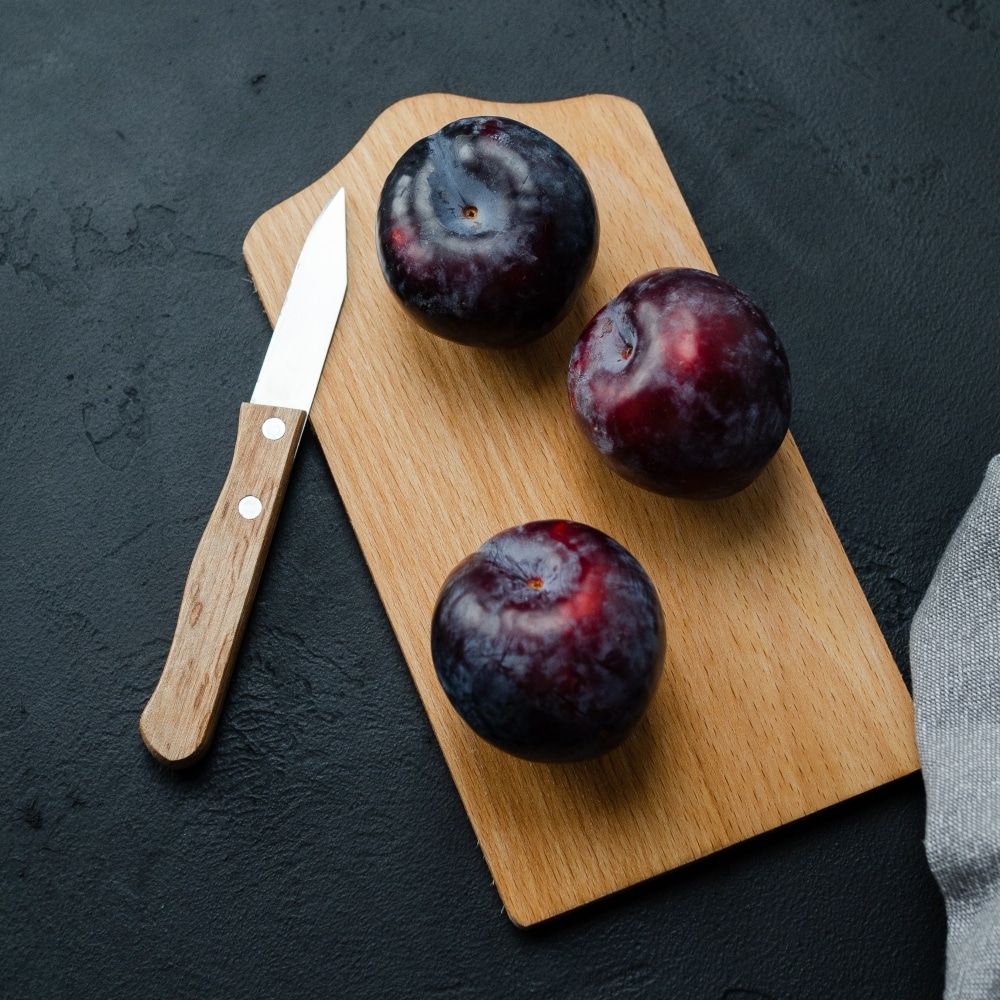 Pexels
10 Plums
There are quite a few varieties of plum, but most will be ready to harvest between late June and early August. In some areas, plum harvesting season can last right through until the fall.
How to eat summer fruit: 8 vegan recipe ideas
Whether you've got your seasonal fruit from the grocery store, gathered it at the farmers' market, or picked it yourself, one thing is certain: you're going to want to get the best out of every bite. Here, we've gathered some delicious fruity vegan recipe ideas to keep you nourished all summer long.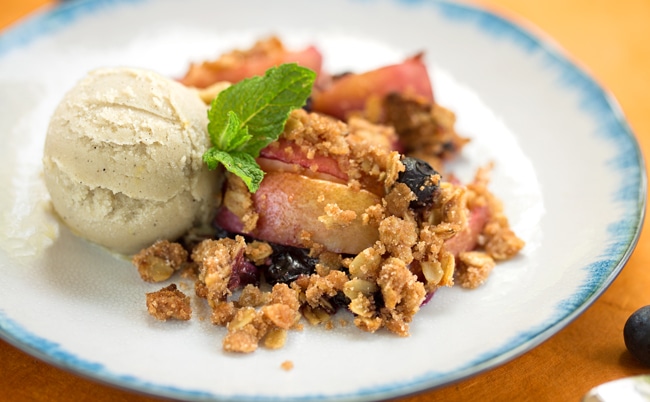 Hannah Kaminsky
1 Blueberry-Nectarine Fruit Crisp
Combine rolled oats, vanilla, and spices with two summer fruity favorites, blueberries and nectarines, to make this delectable, crumbly fruit crisp, which is just the right combination of sweet and tart.
Get the recipe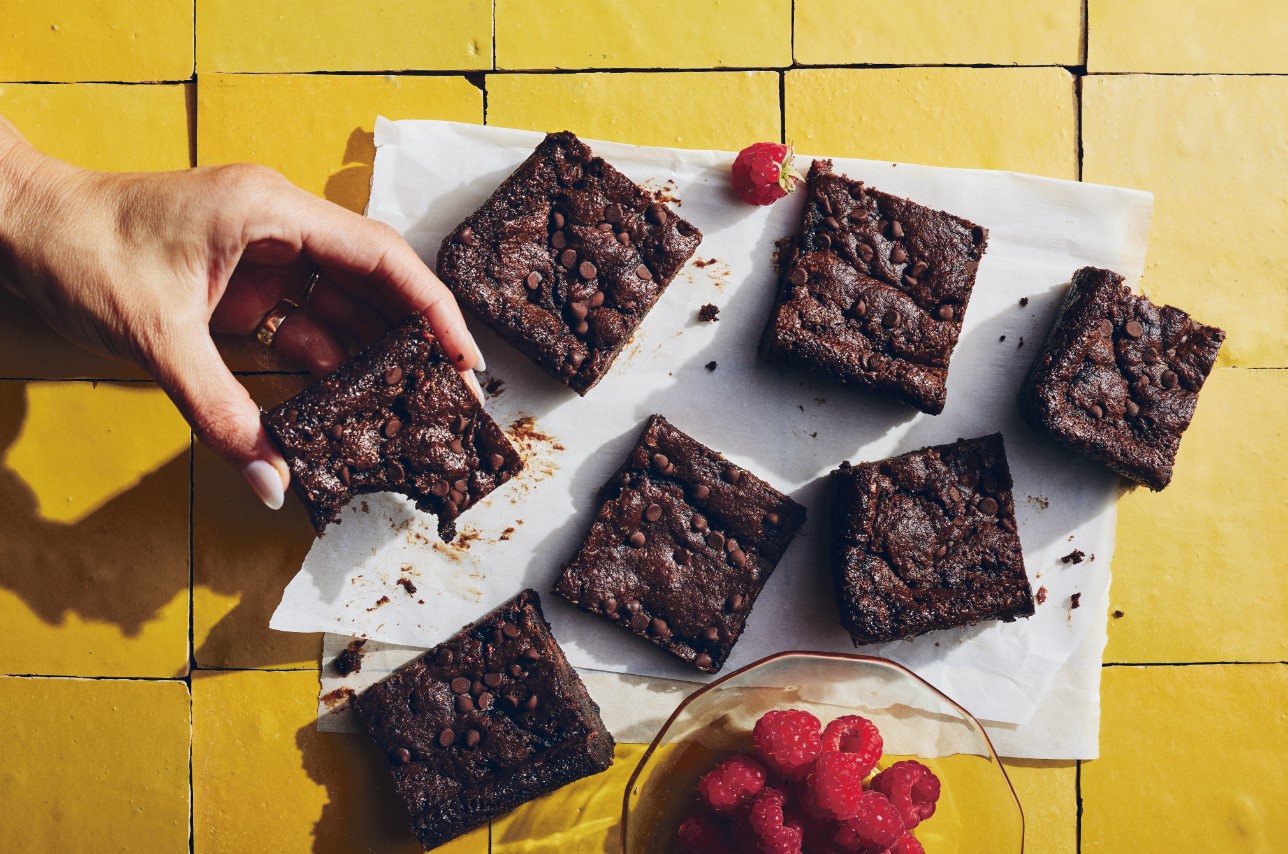 Nicole Keshishian Modic
2 Fudgy Freezer Raspberry Brownie Bites
When it's hot outside, what's better than a regular brownie? That's right, a frozen brownie. Combine indulgent dark chocolate with raspberries to create this super addictive dessert or snack (depending on the time of day).
Get the recipe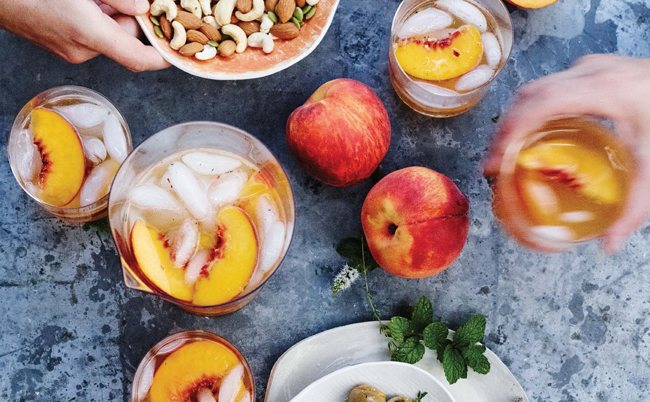 Anson Smart
3 Boozy Ginger-Peach Mint Sangria
Nothing says summer relaxation like sitting outside with a glass of chilled sangria. This recipe is full of flavor, thanks to the delicious combination of peaches, ginger, lime, and fresh mint.
Get the recipe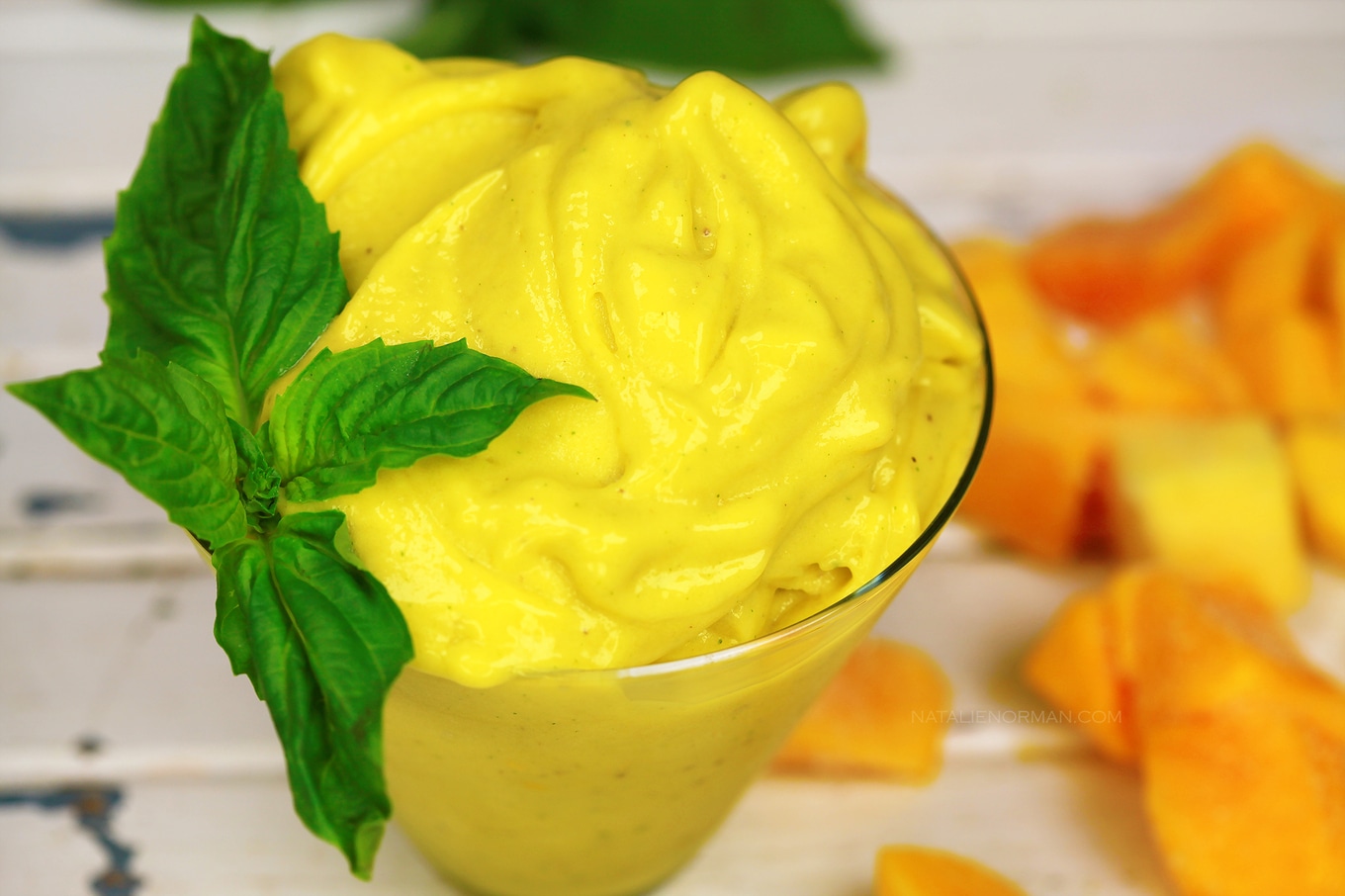 Natalie Norman
4 Mango Basil Sorbet
While ice cream is a delicious summer treat, sometimes, hot weather calls for a light, refreshing sorbet. This recipe is sophisticated, yet simple—all you need are frozen mango and banana chunks, as well as some lime juice and raw basil.
Get the recipe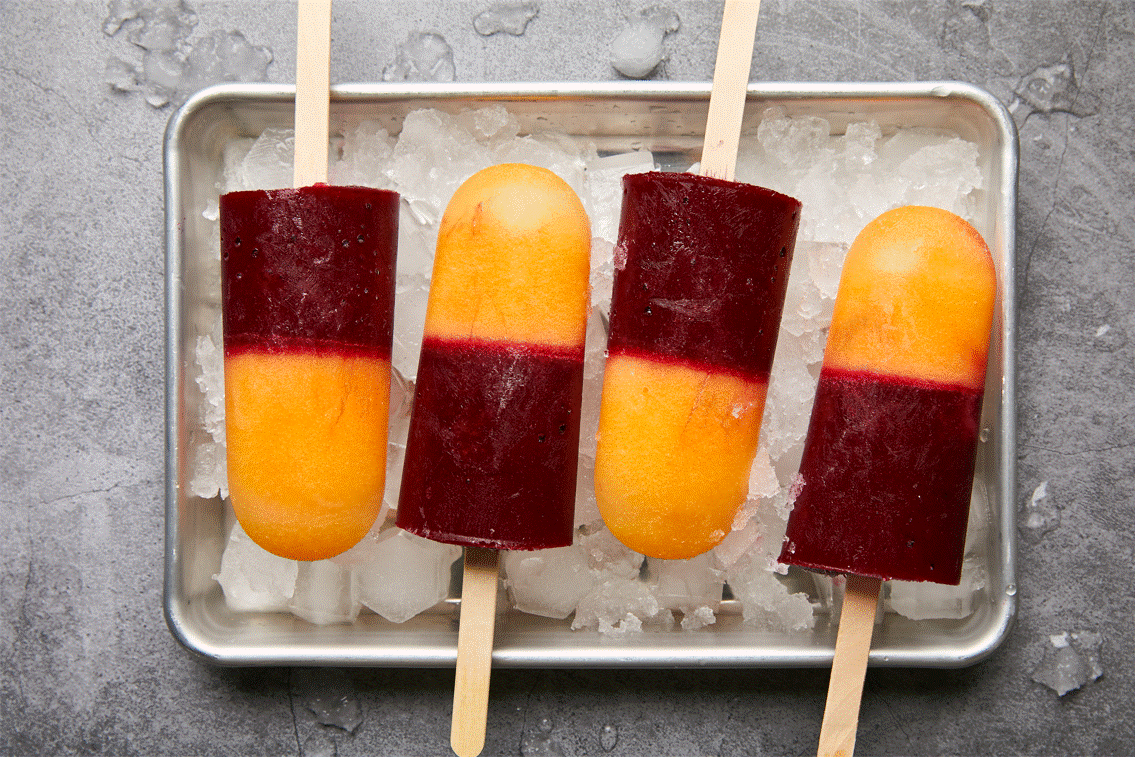 Alejandra Schrader, Dr Gunhild Stordalen
5 Cantaloupe and Prickly Pear Ice Pops
Sure, you can buy ice pops from the store, but you can also make your own delicious frozen treats from home, which is arguably even more rewarding. For a refreshing summer snack, combine cantaloupe with prickly pear to make these tasty thirst-quenching pops.
Get the recipe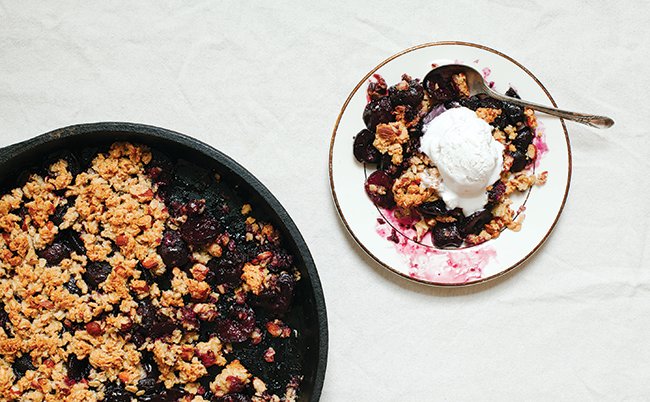 Masha Davydova
6 Cherry Skillet Cobbler
Cobblers are always a crowd-pleaser, and they're pretty easy to make, too. While most summer recipes call for peaches, we argue that cherry cobblers are just as delicious.
Get the recipe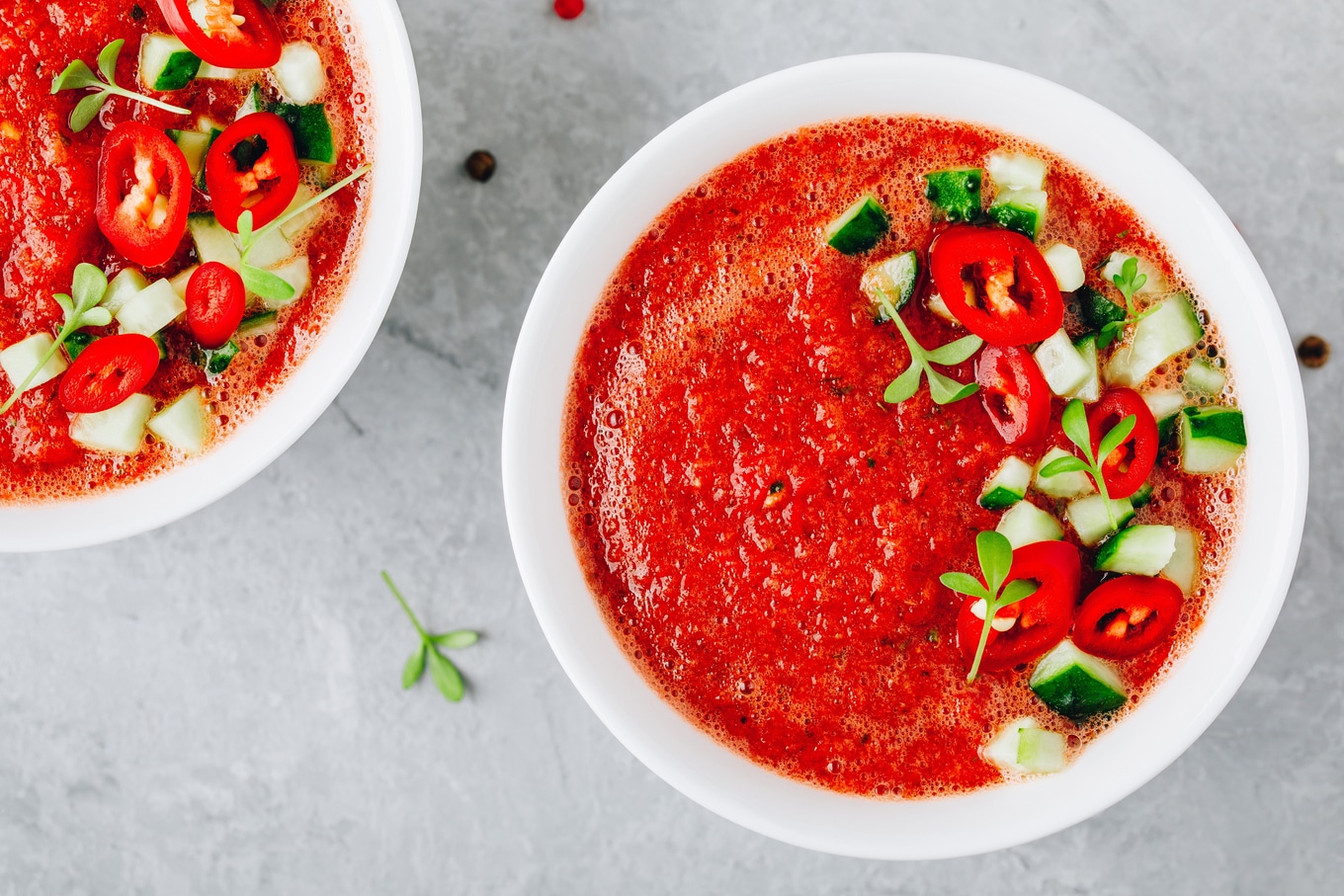 Allyson Kramer
7 Watermelon-Cucumber Gazpacho
Hot soup is a great comforting meal in the fall and winter months, but in the summer, nothing beats a chilled gazpacho. This recipe combines watermelon, cubed cucumber, and tomatoes to make a crisp, refreshing, and nutritious lunch option.
Get the recipe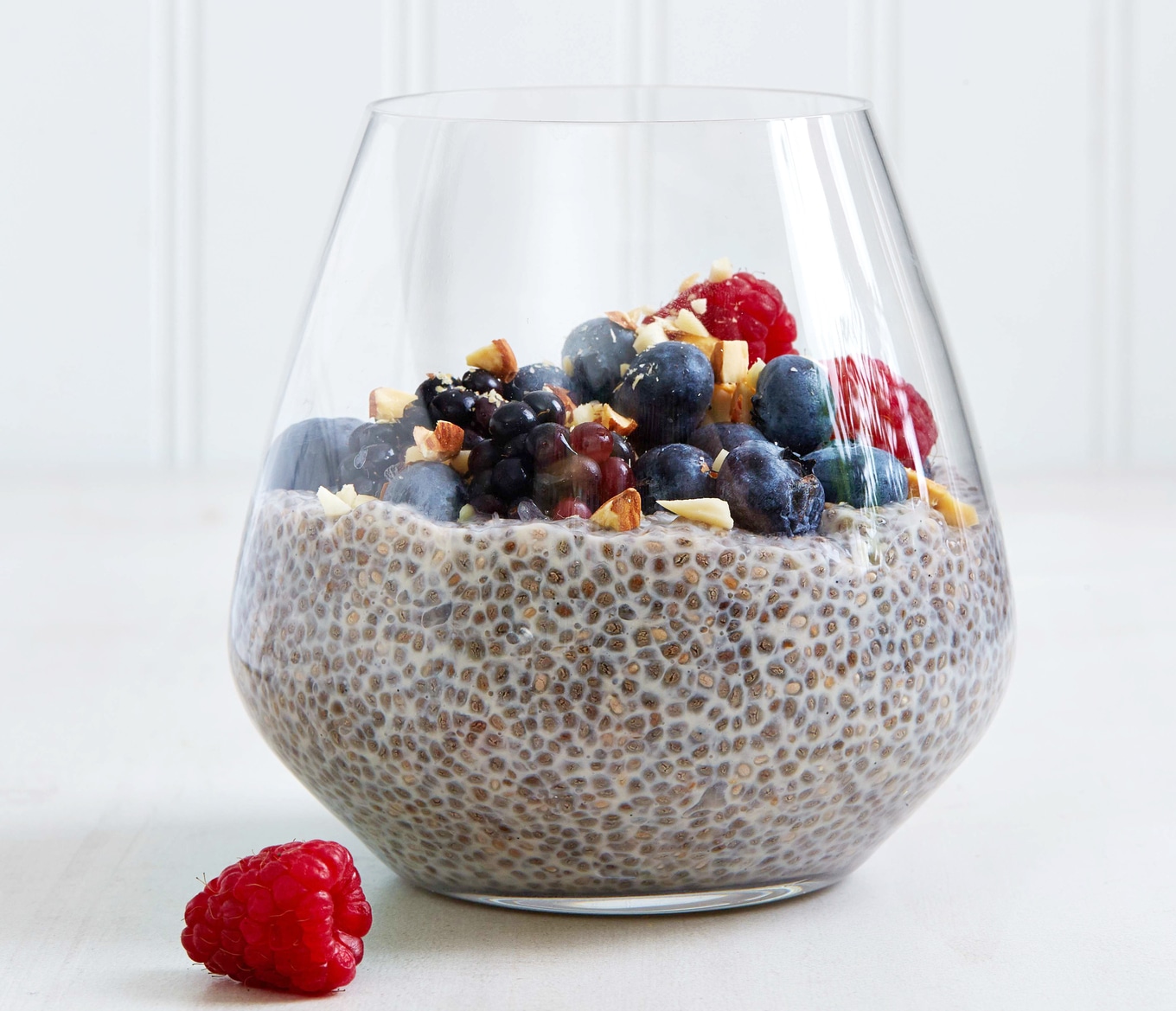 Kate Lewis
8 Chia Berry Breakfast Pudding
Combine your favorite summer berries with chia seeds and almond milk in this delicious, nutritious breakfast pudding. For extra flavor, add a sprinkle of dark chocolate and almonds.
Get the recipe
For more summer guides, read: