It seems that every week in the world of vegan food is more exciting than the last and this week is no exception. From celebrity food launches (turns out Billie Eilish is now a chocolatier) to new ice cream options from Oatly and Jermaine Dupri (hello, summer in the winter), we've gathered the tastiest pieces of vegan food news in one place.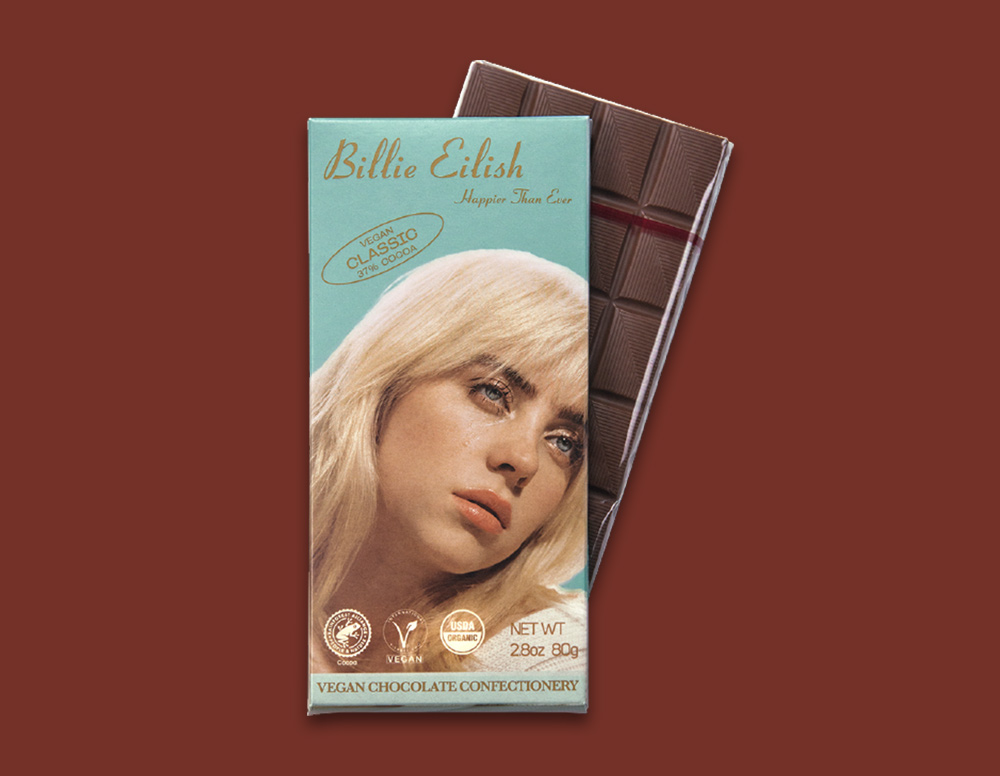 1Billie Eilish gets into vegan milk chocolate
Because winning five Grammys right after your 18th birthday, creating vegan shoes in partnership with Nike, and making Oscar De La Renta ditch fur is not enough, Billie Eilish is getting into the vegan chocolate business with the launch of a vegan milk chocolate bar named after her new album "Happier Than Ever." The new organic and Rainforest Alliance-certified bar is made with 37-percent milk chocolate and utilizes rice milk powder and tiger nut powder to impart creaminess, raw cane sugar for sweetness, and is flavored with hazelnut paste, chocolate liquor, and bourbon vanilla extract.
What's more? The cookie-obsessed vegan pop star shared a recipe for Billie's Mini Milk Chocolate Buckeyes which calls for the inclusion of her own new vegan milk chocolate bar. Available for pre-order for $10, the "Happier Than Ever" bars start shipping next month.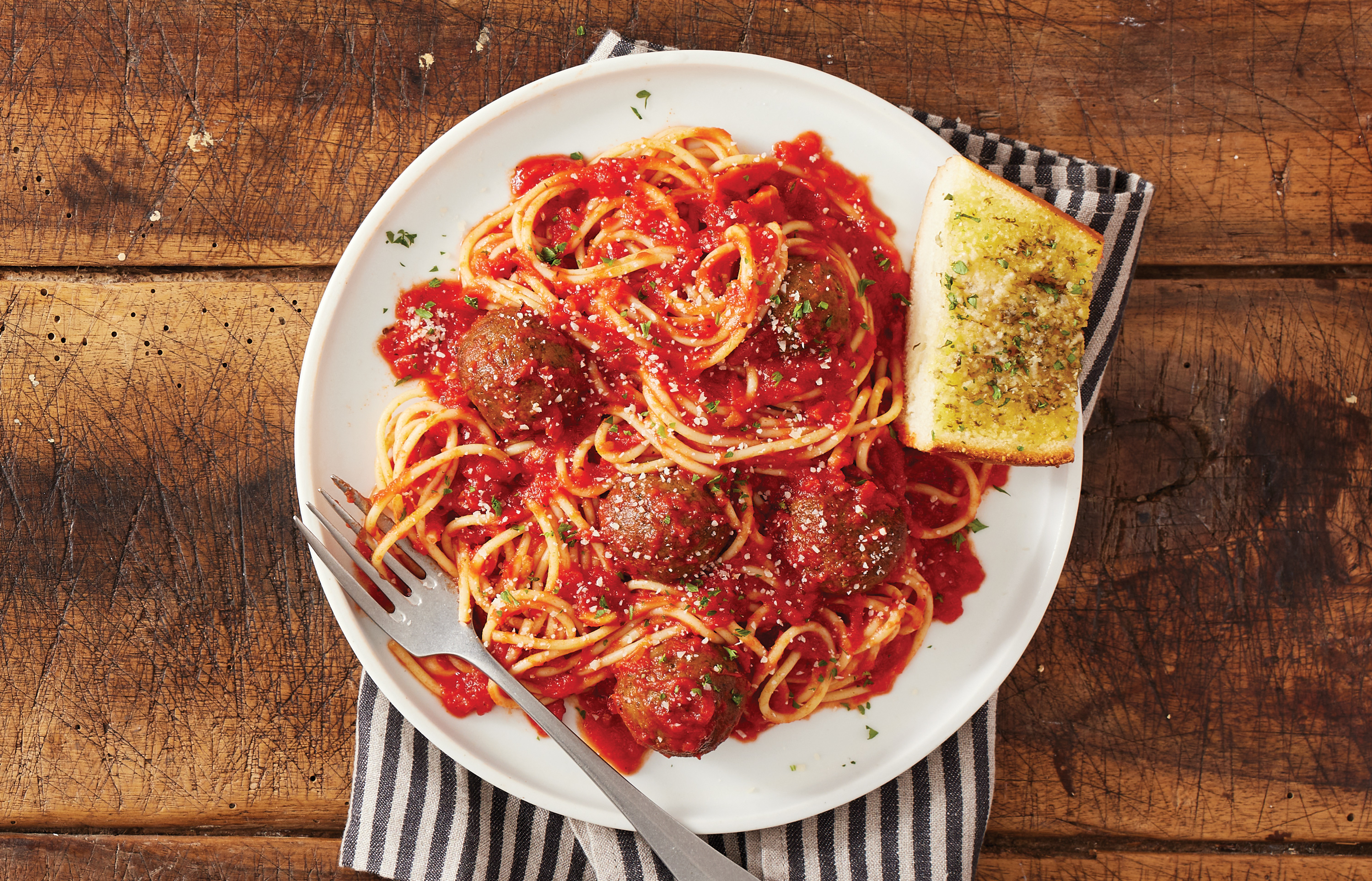 2Vegan meatballs made possible by Impossible Foods
Spaghetti, sub sandwiches, and appetizers are getting a meaty vegan makeover with the launch of Impossible Foods' plant-based meatballs. If you already love the taste of the Impossible Burger and the new Impossible Sausage, the innovative startup has blended these two meats together to create succulent meatballs that serve as a one-for-one substitute in your favorite meatball-centric dishes.
Impossible Meatballs (priced at $6.48 per pack of approximately 14 meatballs) drop this month at more than 3,000 Walmart stores. There, shoppers will find a new Impossible Foods dedicated section in the freezer aisle filled with its plant-based meats, including the new meatballs, Impossible Burger, Impossible Chicken Nuggets, and Impossible Sausage in spicy and savory flavors.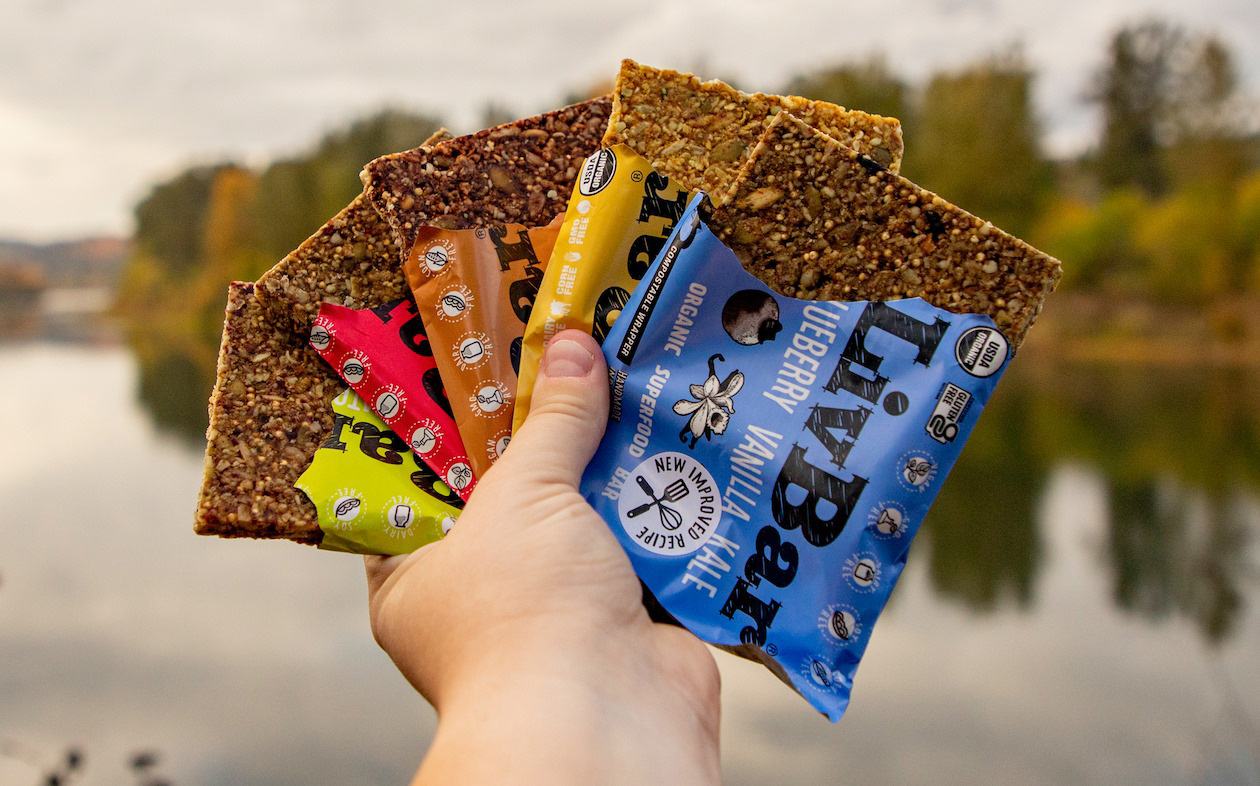 3LivBar ditches honey to go vegan
We've all been there: standing at the grocery store with a nutrition bar in hand, checking for non-vegan ingredients one-by-one (yay! No whey!) and then, right at the bottom of the list, a touch of honey finds its way in. Luckily, LivBar—which offers nutrition bars in Coffee Maple Cacao, Raspberry Maca, Blueberry Vanilla, Ginger Lemon Turmeric, and Lemongrass Cherry Matcha flavors—is ditching honey to make our supermarket trips more fruitful. Instead of honey, LivBar will now use organic coconut nectar, a plant-based natural sweetener that comes from the sap of the flowers of coconut palm which has the added bonus of having a significantly lower glycemic index than honey.
"Ultimately, our goal is to make it easier for health-conscious individuals to have access to truly healthy and delicious snacks," LivBar CEO Wade Brooks said in a statement. "But the move to make our products vegan and more organic is not only fueled by our desire to be more inclusive, but also to be more Earth-friendly. Usage of organically grown, plant-based products is much better for the earth."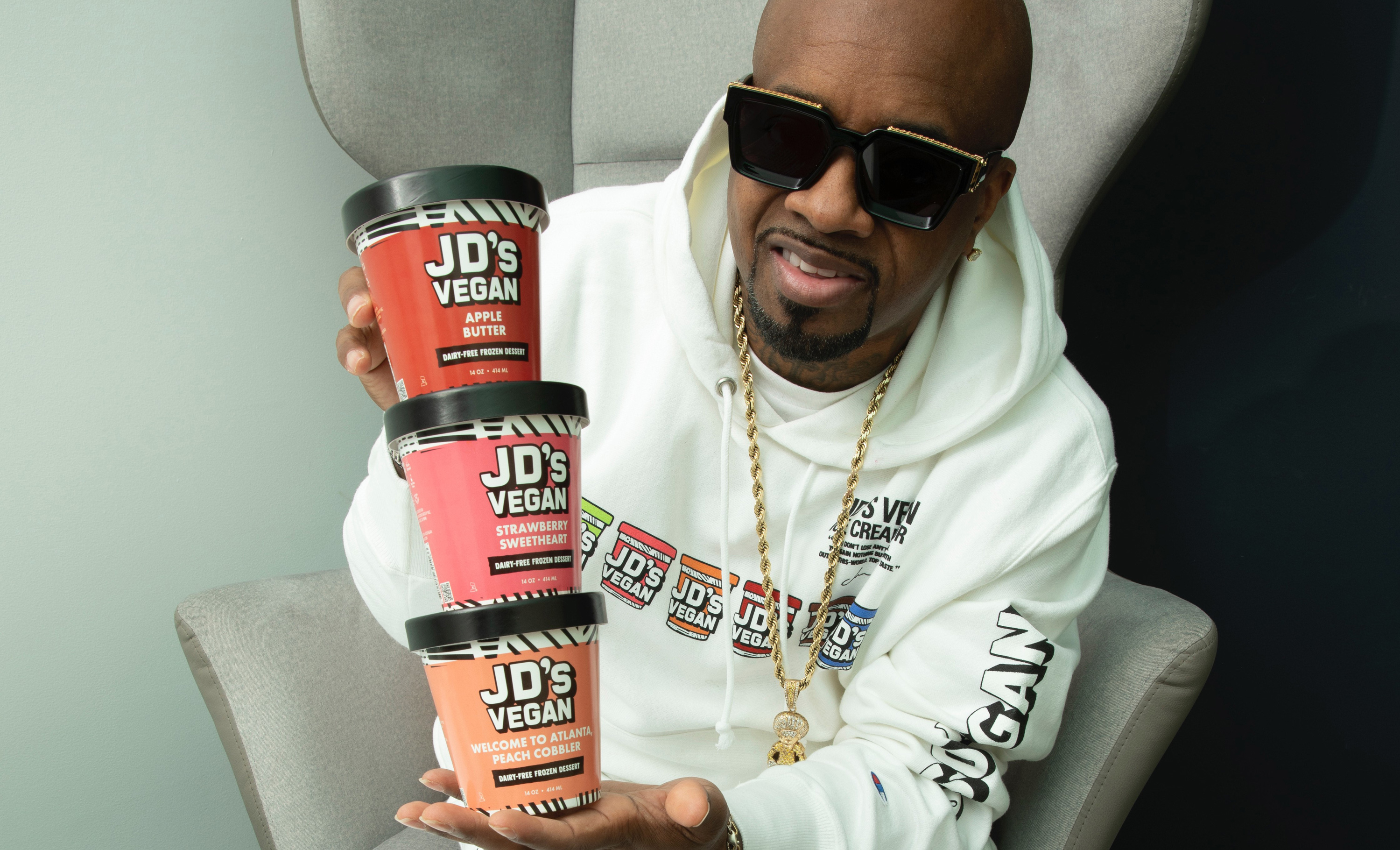 4Jermaine Dupri makes beats … and vegan ice cream
When he's not making beats (for Usher and Mariah Carey and all the artists that live on in every '90s kid's heart), Jermaine Dupri is making vegan ice cream. The music industry legend's vegan ice cream brand JD's Vegan just dropped and features flavors inspired by his hometown of Atlanta.
This week, the coconut cream-based frozen desserts are making their way to Walmart stores in three flavors: Atlanta Peach Cobbler (made with golden peaches and dotted with crumbled cobbler); Apple Butter (a buttery apple base swirled together with toasted cinnamon streusel crumble); and Strawberry Sweetheart (featuring strawberry chunks and swirls).
In time for Christmas (cue Mariah Carey's "All I Want For Christmas Is You"), Dupri is dropping three more tantalizing flavors: Chocolate My Way, Key Lime Pie, and (404) Cookies & Cream.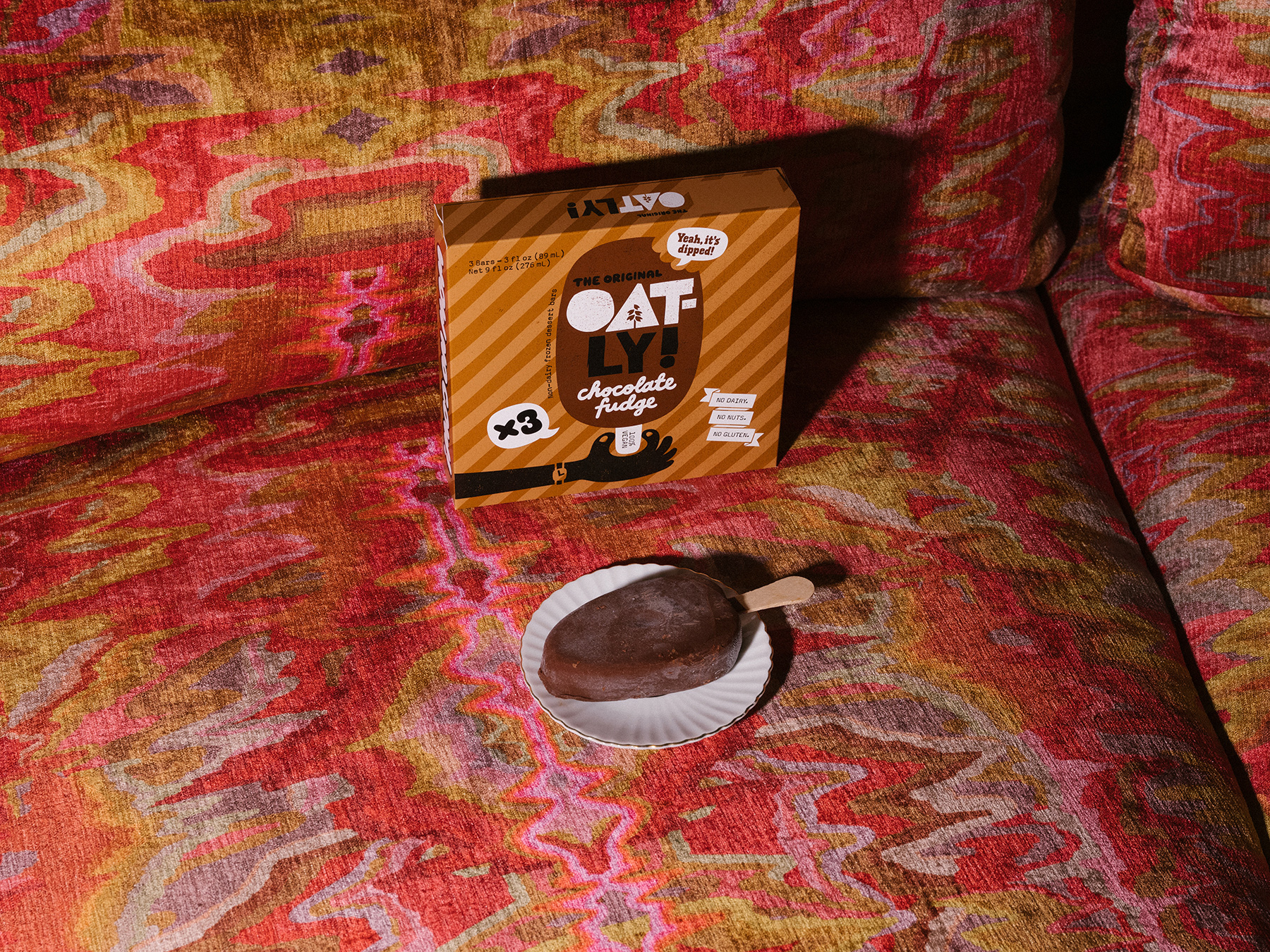 5Oatly's got new vegan ice cream bars, too
Known for its quirky slogans and ad campaigns, Oatly can now add another bold move to its resume: launching ice cream in the winter time. Announced this week, Oatly's new novelty ice cream bars come in four flavors—Chocolate Fudge, Strawberry Swirl, Salted Caramel, and Vanilla—each enrobed in a rich chocolate shell. Start looking for them on shelves in December at retailers such as Target, Wegmans, Stop & Shop, and more.
The brand's new oat milk bars build on its delicious portfolio of vegan frozen treats including Oatly Frozen (a line of vegan oat milk ice cream pints in seven flavors) and oat milk-based soft serve (which you can get at all 32 locations of 16 Handles).
Put on a wool-free sweater and grab yourself a bar, pint, or cone of frosty oat milk goodness.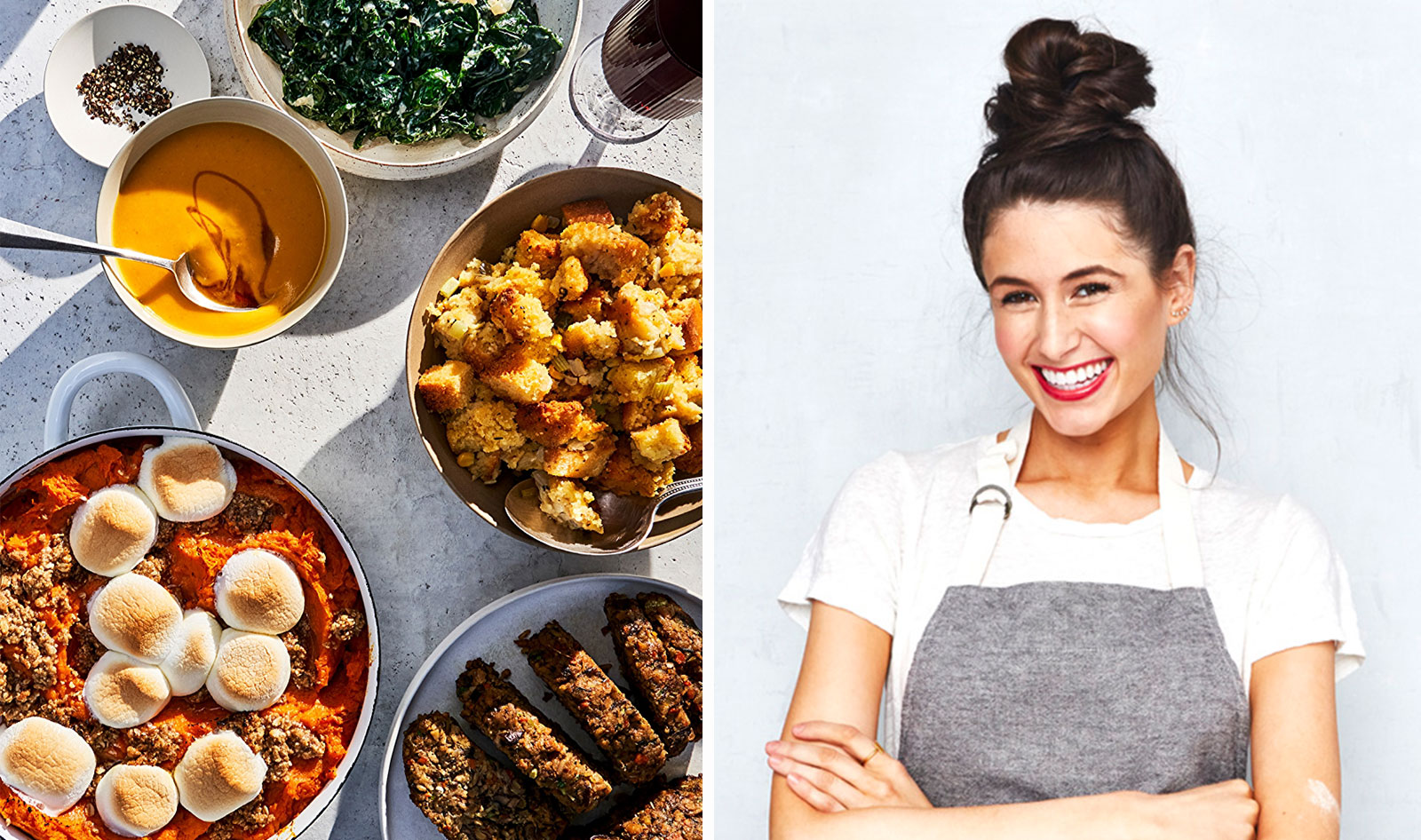 6Let chef Chole Coscarelli cook your vegan Thanksgiving meal
The big day of feasting is right around the corner and if you're like us, spending five more hours in the kitchen after spending all of 2020 indoors is not our idea of fun. Luckily, famed vegan chef Chloe Coscarelli partnered with Whole Foods Market to get your vegan Thanksgiving sorted. What's on the menu? Coscarelli's got sides for days including Miso Creamed Greens; Jalapeño Cornbread Dressing; Pumpkin Curry Soup; and Coconut Sweet Potato Casserole (with vegan marshmallows on top? You bet!). And for the centerpiece, the chef has crafted a succulent Cremini Mushroom Roast with hearty roasted mushrooms blended with onions, celery, garlic, tempeh, and herbs. For those that like a little gravy on top (read: everyone), Chloe's got you covered with a luscious mushroom gravy made with three types of mushrooms, as well as wine, garlic, and herbs.
Get it as a full meal ($39.99) or à la carte through the Whole Foods Market website until November 23 for pickup at its stores nationwide. Happy (lazy) feasting!
For the latest vegan news, read:
Iconic Makeup Brand Covergirl Launches Its First Skincare Line
Louis Vuitton's First Sustainable Shoe Is Made With Vegan Corn Leather
Harry Styles Just Dropped a Non-binary Vegan Beauty Brand