The tradition of ringing in the New Year with a night out on the town has its appeal, but there's something about forgoing the bar crowds, overbooked restaurants, and traffic jams for a more private affair. The key to a good celebration (besides the booze) is a variety of munchies that look as good as they taste. Pair these appetizers with our favorite New Year's Eve vegan cocktail recipes for a night you'll never forget.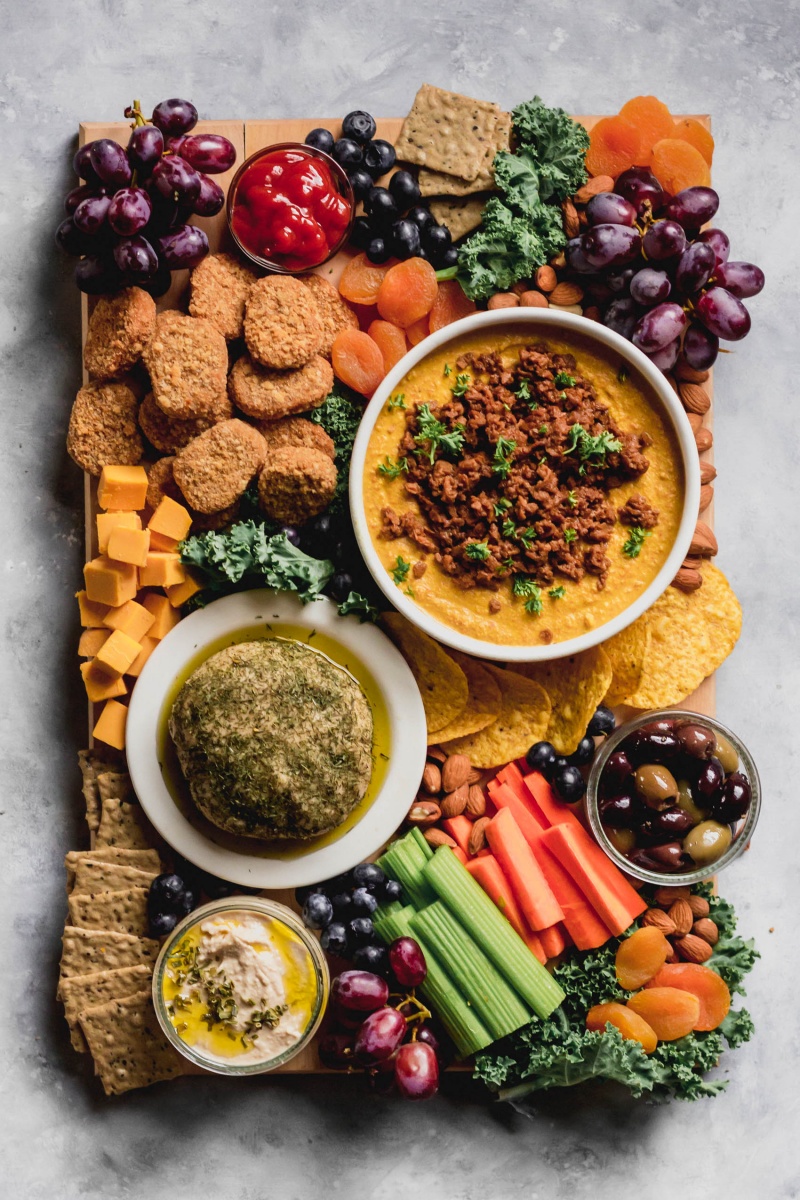 Emilie Eats
1 The Ultimate Vegan Party Platter
An epic snack board of salty and savory flavors is a must for any celebration because it allows you to graze at your leisure throughout the night. Better than a traditional charcuterie board, this one is filled with items such as dried fruit, veggie sticks, olives, vegan cheese, crackers, and dips. The key to building the perfect platter is incorporating a variety of colors and flavors. Build it right, sit back, and devour every bite.
Get the recipe here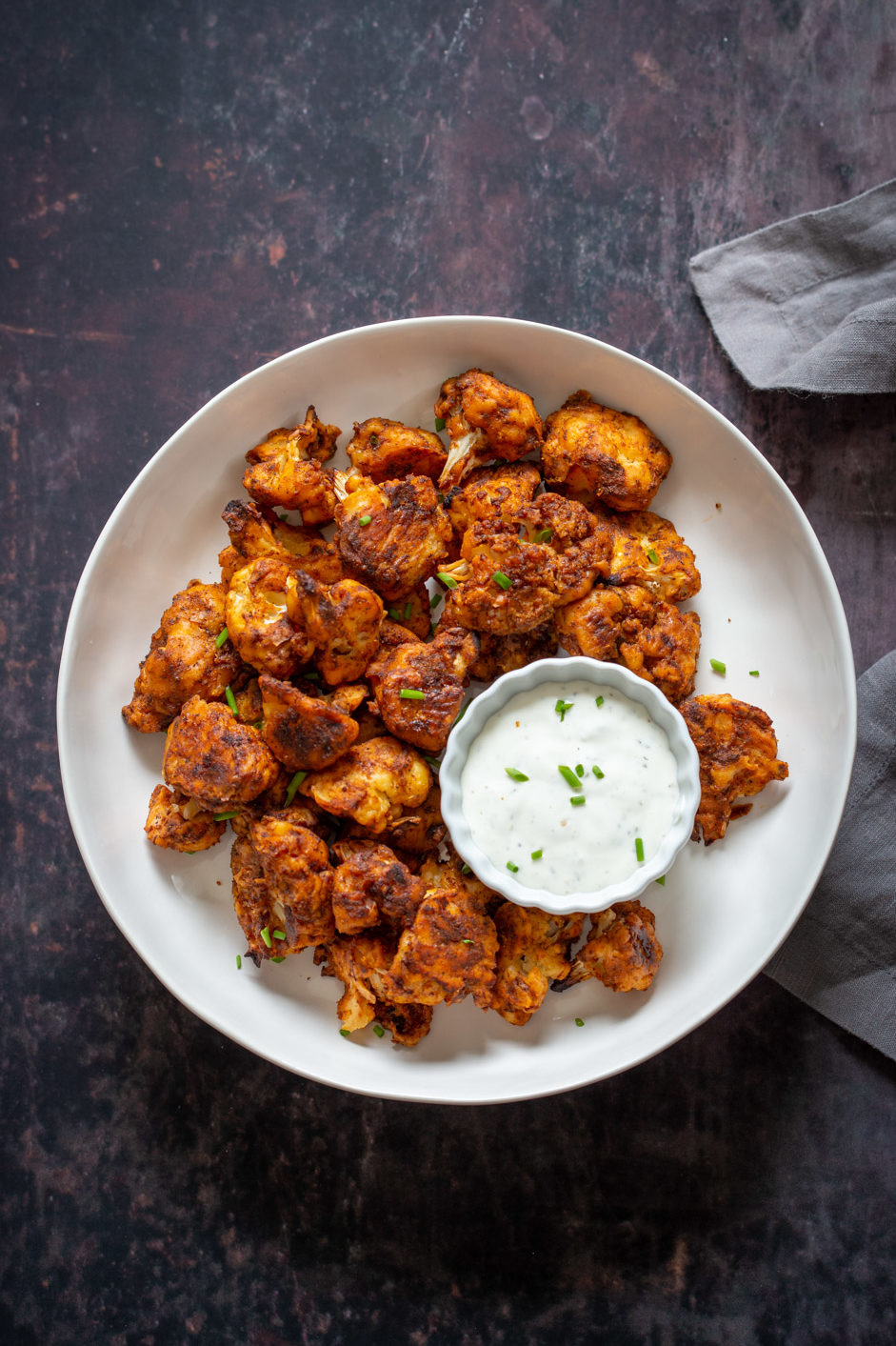 Vegan Richa
2 Nashville Hot Cauliflower Bites
Cauliflower florets make a superb substitute for chicken wings. Coated and baked in the right sauce, they give you that juicy, crispy, fried chicken taste without hurting an animal. This particular recipe has a kick of heat that will have you coming back for more.
Get the recipe here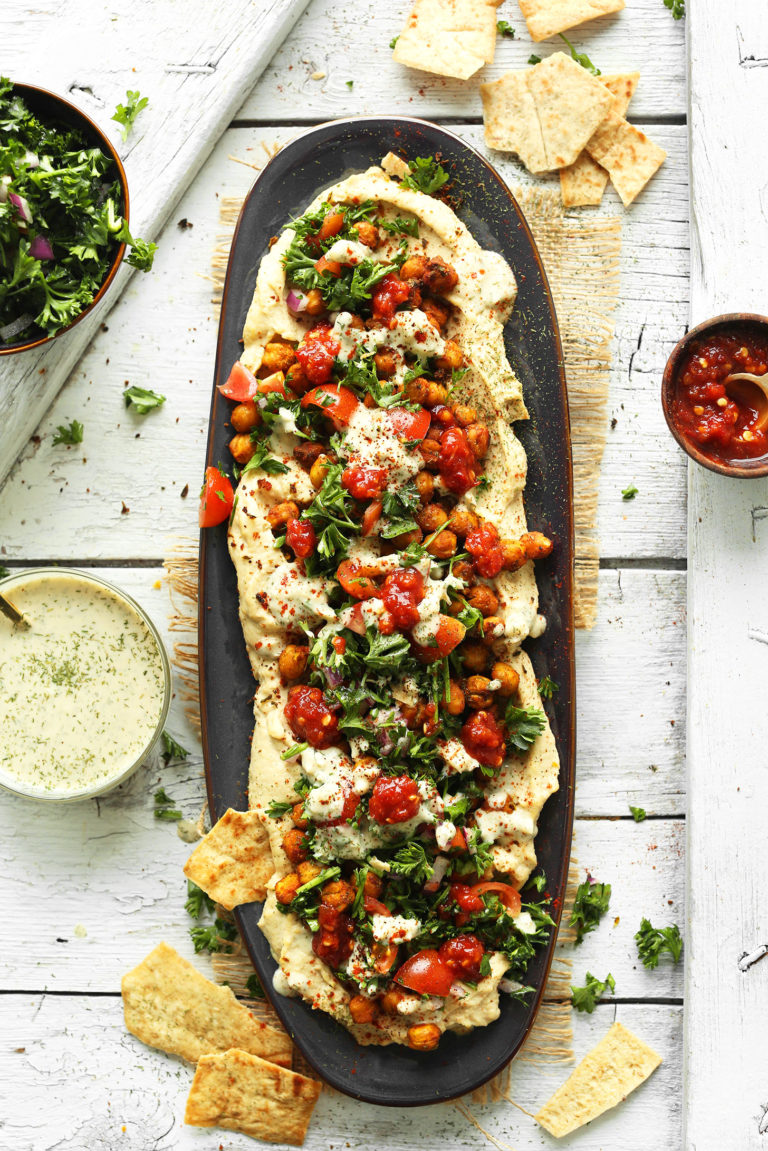 Minimalist Baker
3 Chickpea Shawarma Dip
Hummus is a staple at any vegan event, but this dip elevates the basic and much-loved chickpea spread with the Mediterranean flavors of falafel, tabbouleh, and shwarma. Layer all the fresh, creamy, and hearty elements together for a seriously stunning spread that will tempt you to keep dipping—so be sure to have extra pita bread on hand.
Get the recipe here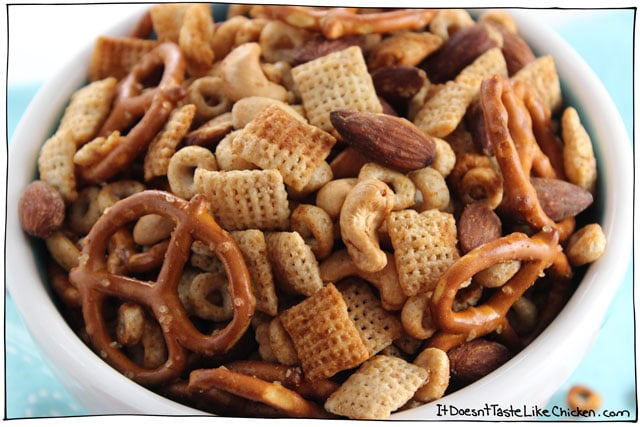 It Doesn't Taste Like Chicken
4 Vegan Chex Mix
The ultimate in snackable, this vegan Chex mix—also known as "nuts and bolts" or "bits and bites"—combines crunchy cereals, pretzels, and nuts with a salty seasoning sauce that is baked to golden perfection. Be warned: it's addictive. You might end up eating half the batch before the ball drops.
Get the recipe here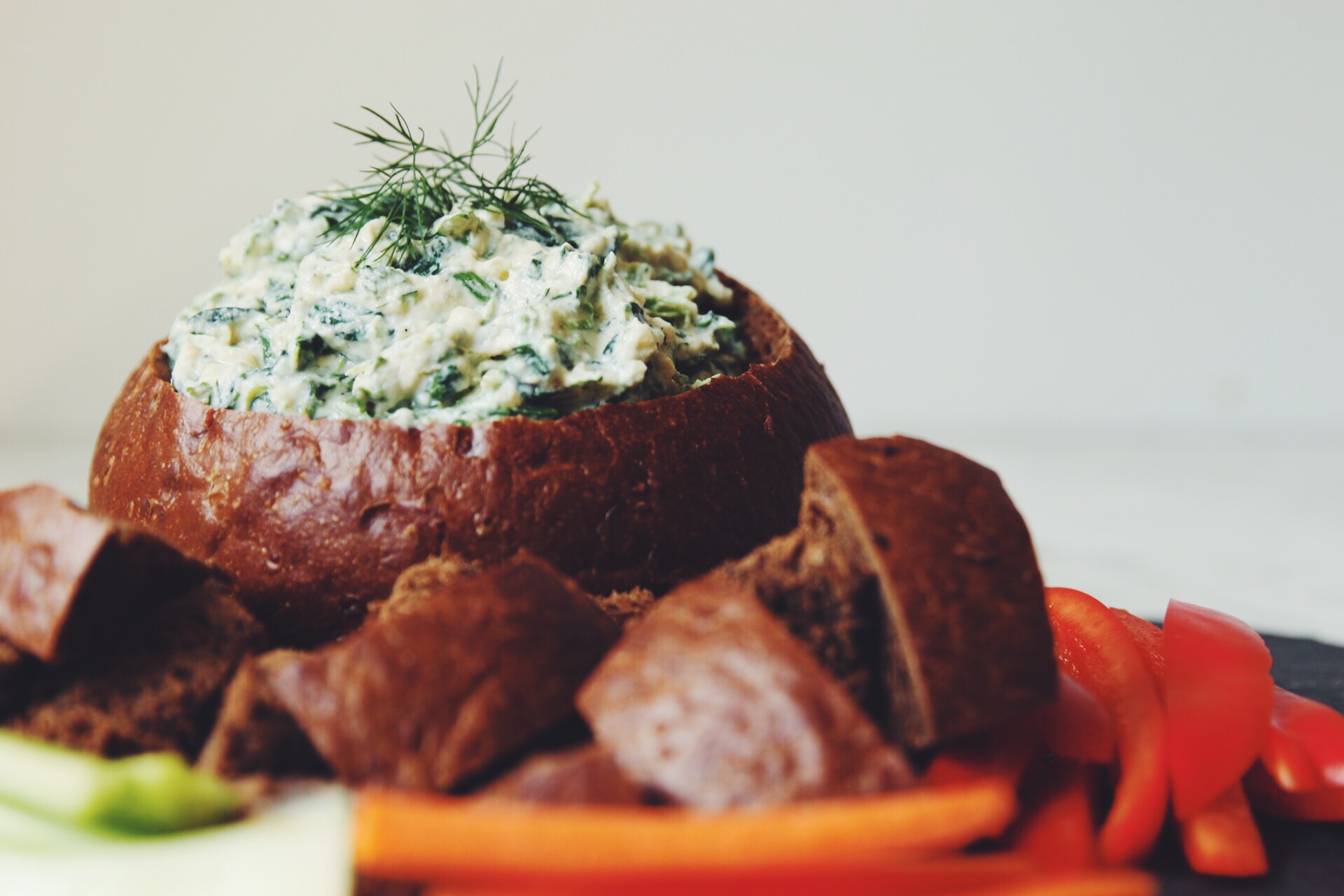 hot for food
5 Spinach Dip
This classic dip traditionally uses sour cream and mayonnaise, but we've found a healthier—and equally satisfying—option that blends tofu and zucchini with onion, garlic, and seasonings. Be sure to make this one ahead of time to allow the flavors to develop, and then serve it in a pumpernickel bread bowl for a next-level New Year's dip.
Get the recipe here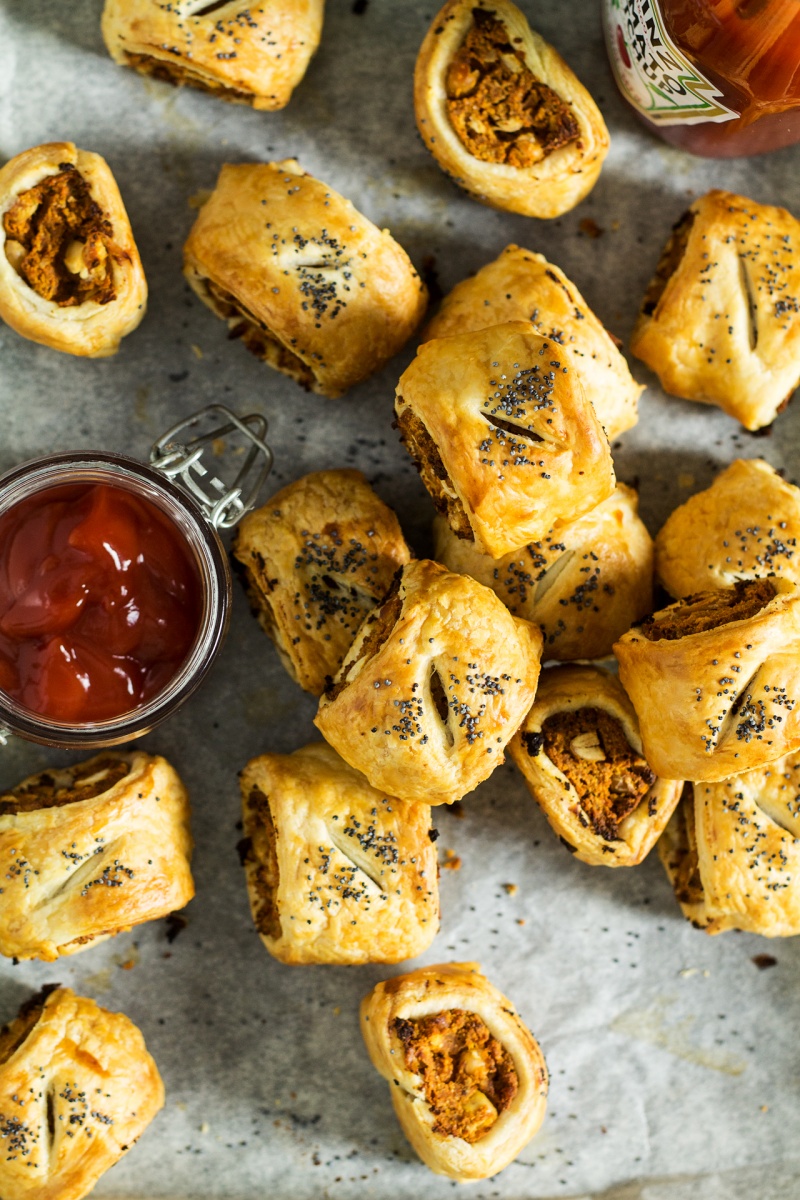 Lazy Cat Kitchen
6 Vegan Sausage Rolls
These puff pastry hors d'oeuvres might be small in size but they're seriously big in flavor. Stuffed with homemade vegan sausage chorizo, they are flaky, warm, and perfectly portable. An elegant option to your celebration spread, these sausage rolls are indistinguishable to the real things.
Get the recipe here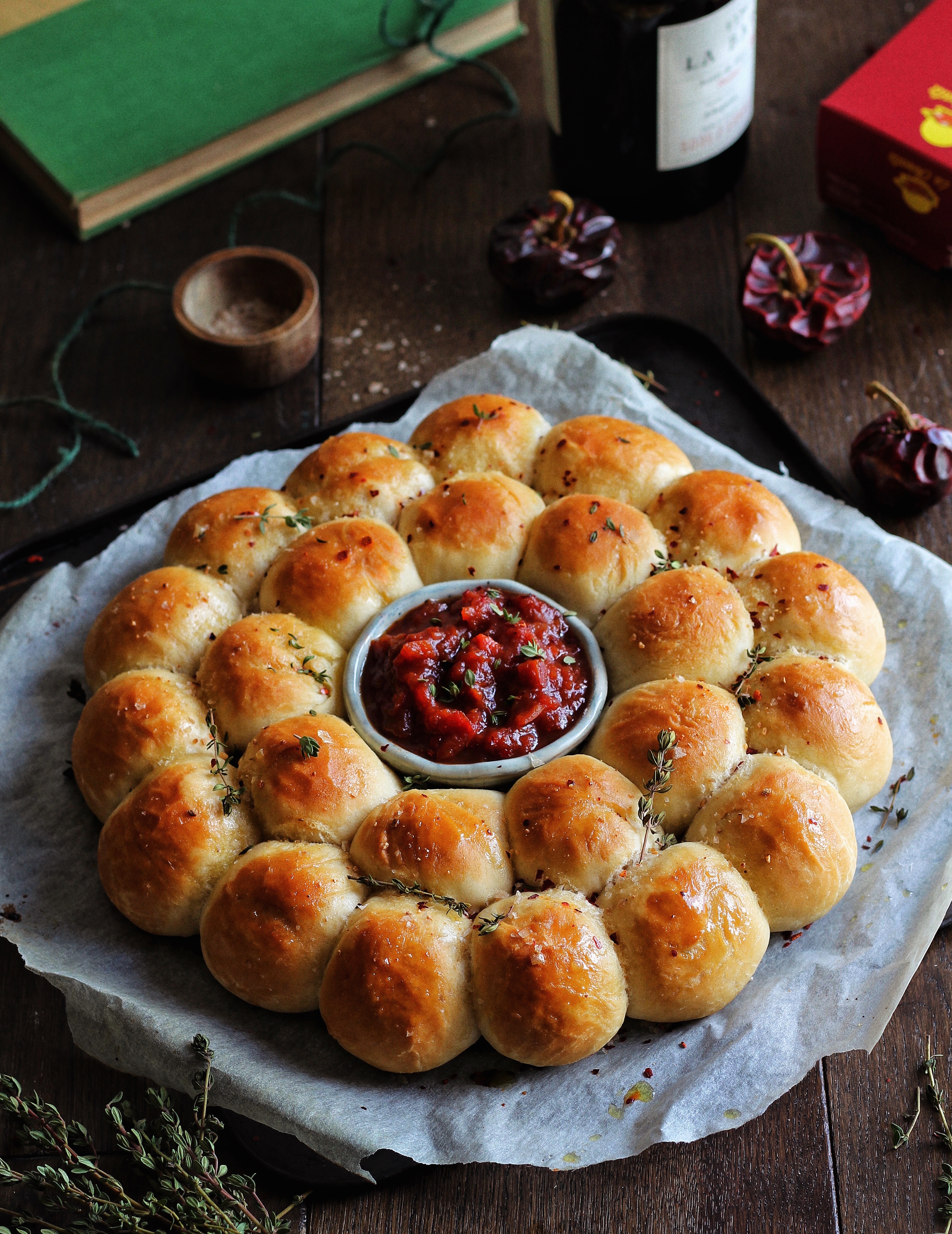 Avant Garde Vegan
7 Lemon Thyme & Smoked Chili Dough Balls with Dip
This homemade herb pull-apart bread will take a little more time to pull together but the results will be that much more impressive. Make this the centerpiece of your New Year's Eve—and don't forget the dip!
Get the recipe here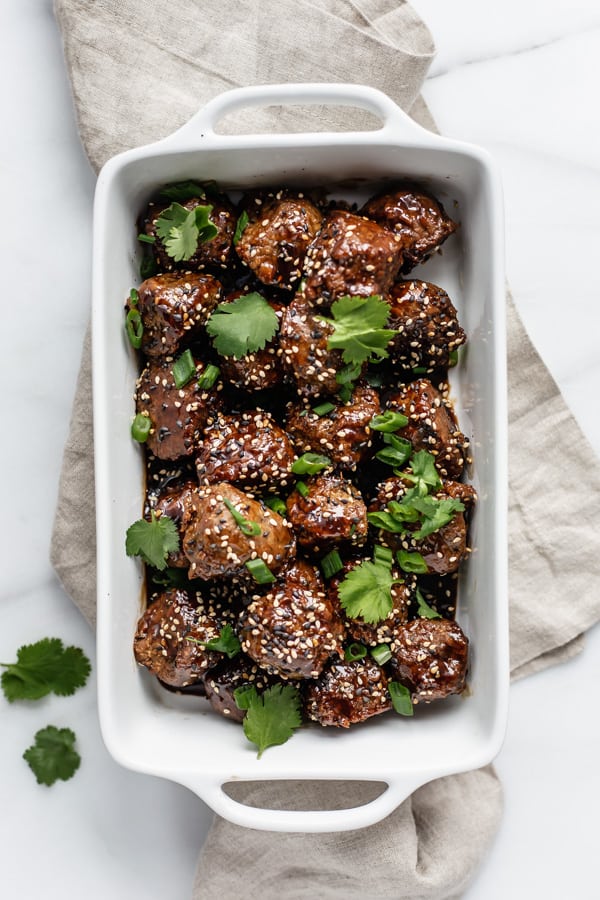 Choosing Chia
8 Sweet & Sour Meatballs
Made using Lightlife vegan meatballs, this snack is simple to assemble. The secret is all in the sauce—and the toasted sesame seeds are a must. Pile these meatballs high on a round plate or bowl with toothpicks to make it easier to stab and grab.
Get the recipe here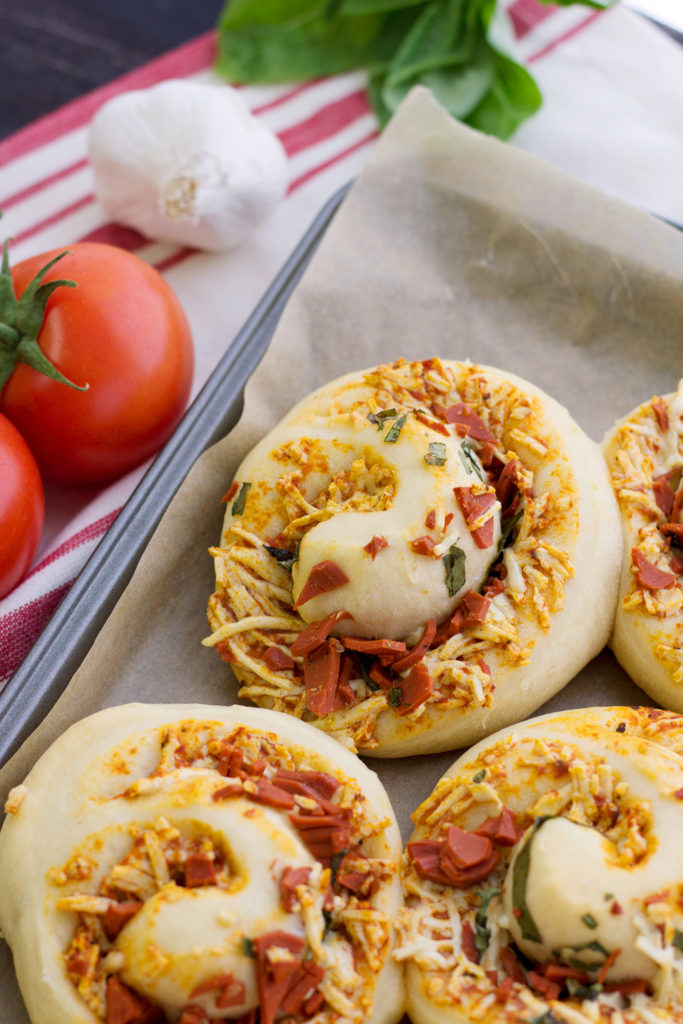 Serving Realness
9 Vegan Pizza Rolls
Who doesn't love pizza? Make these pillowy soft rolls ahead of time and freeze them until December 31 to make your night even easier.
Get the recipe here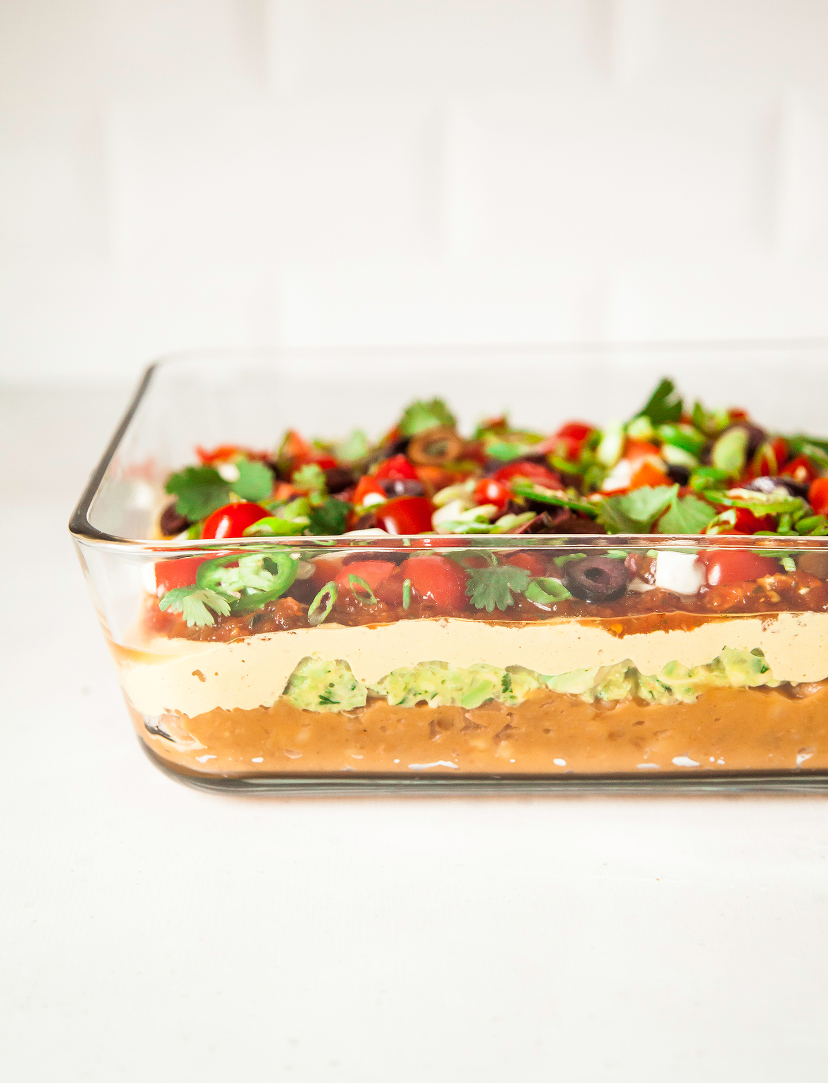 The First Mess
10 Seven Layer Dip with Buffalo Refried Beans
This sensational seven-layer dippable could fool anyone into thinking it's loaded with dairy. Serve it in a simple glass bowl—so you can see the thick and colorful layers—surrounded by corn tortilla chips and get ready to dip the night away.
Get the recipe here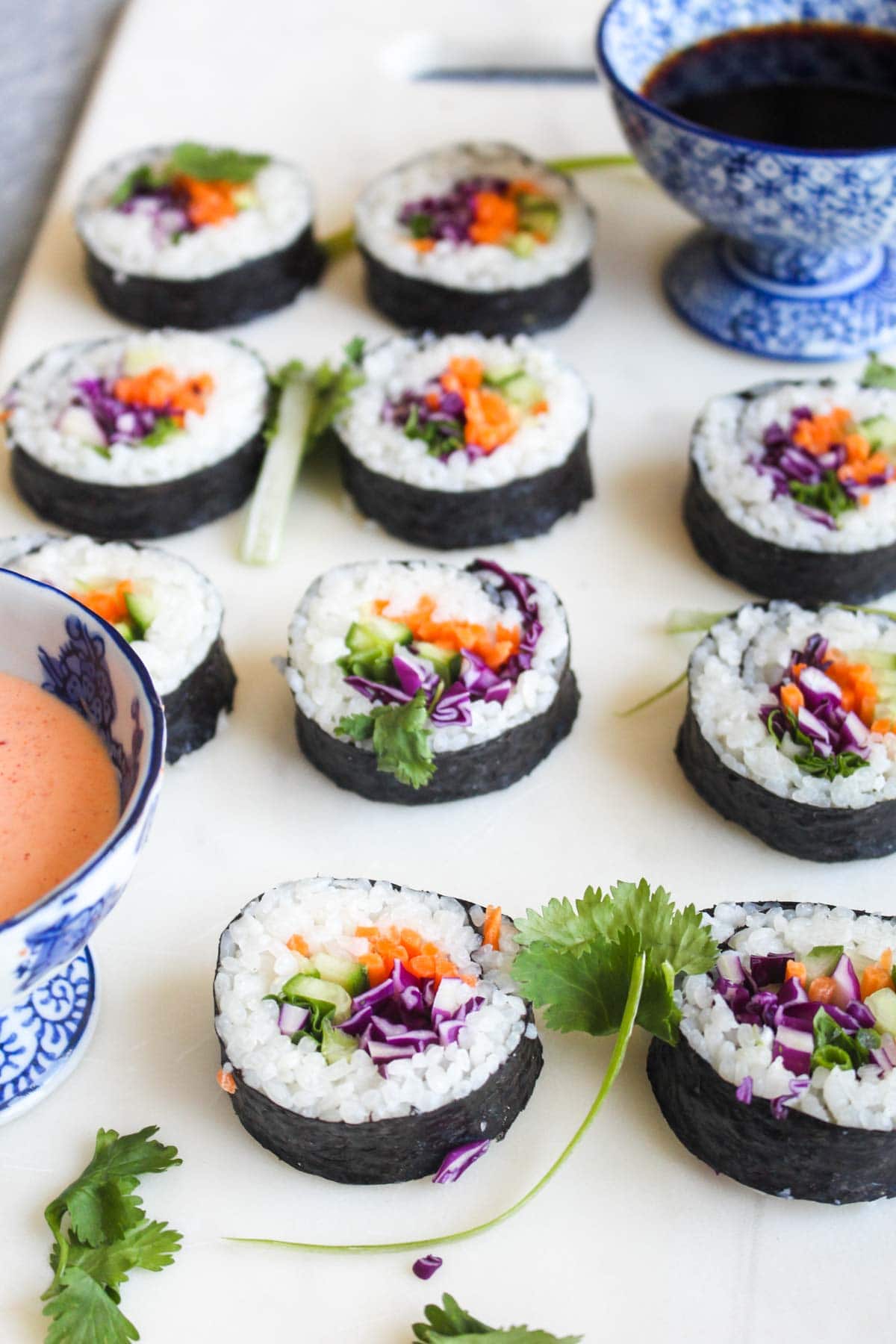 Darn Good Veggies
11 Sushi Rolls
Sushi-making might seem intimidating but it's easier than you think. You just need a few basic ingredients and a sushi rolling mat, and before you know it, these pretty parcels will be the star of the show.
Get the recipe here
For more vegan appetizers and snacks, read:
Loaded Vegan Spicy Cauliflower Nachos
How to Make Your Own Chips from Vegetables
Herbed Vegan Tofu Ricotta
JUST LAUNCHED! Get our 10 Easy Vegan Summer Meals recipe book as a FREE instant download.
JUST LAUNCHED! Get our 10 Easy Vegan Summer Meals recipe book as a FREE instant download.