It seems that every week in the world of vegan food news is more exciting than the last, and this week is no exception. Are you looking to add a little more spice to your life? We've got good news from acclaimed restaurant Noma and snack company Jackson's.
Oat milk continues to be all the rage and is the key ingredient in Big Spoon's Oat Milk Mocha Almond Butter and Mike & Mike's Desserts cupcakes (which just launched at Publix).
What about cinnamon sugar doughnut holes with an impressive nutritional profile (approved by influencer Emma Chamberlain)? Read on for more.
1Cinnamon sugar doughnut holes
This week, Deux (known for its nutritious vegan cookie dough) and Chamberlain Coffee (owned by influencer Emma Chamberlain) announced a sweet collab: Cinnamon Sugar Donut Holes.
The new flavor is a limited edition and aims to pair well with Chamberlain Coffee's offerings. Deux's previous vegan and gluten-free doughnut hole collaboration sold out and amassed a 2,000-person waitlist.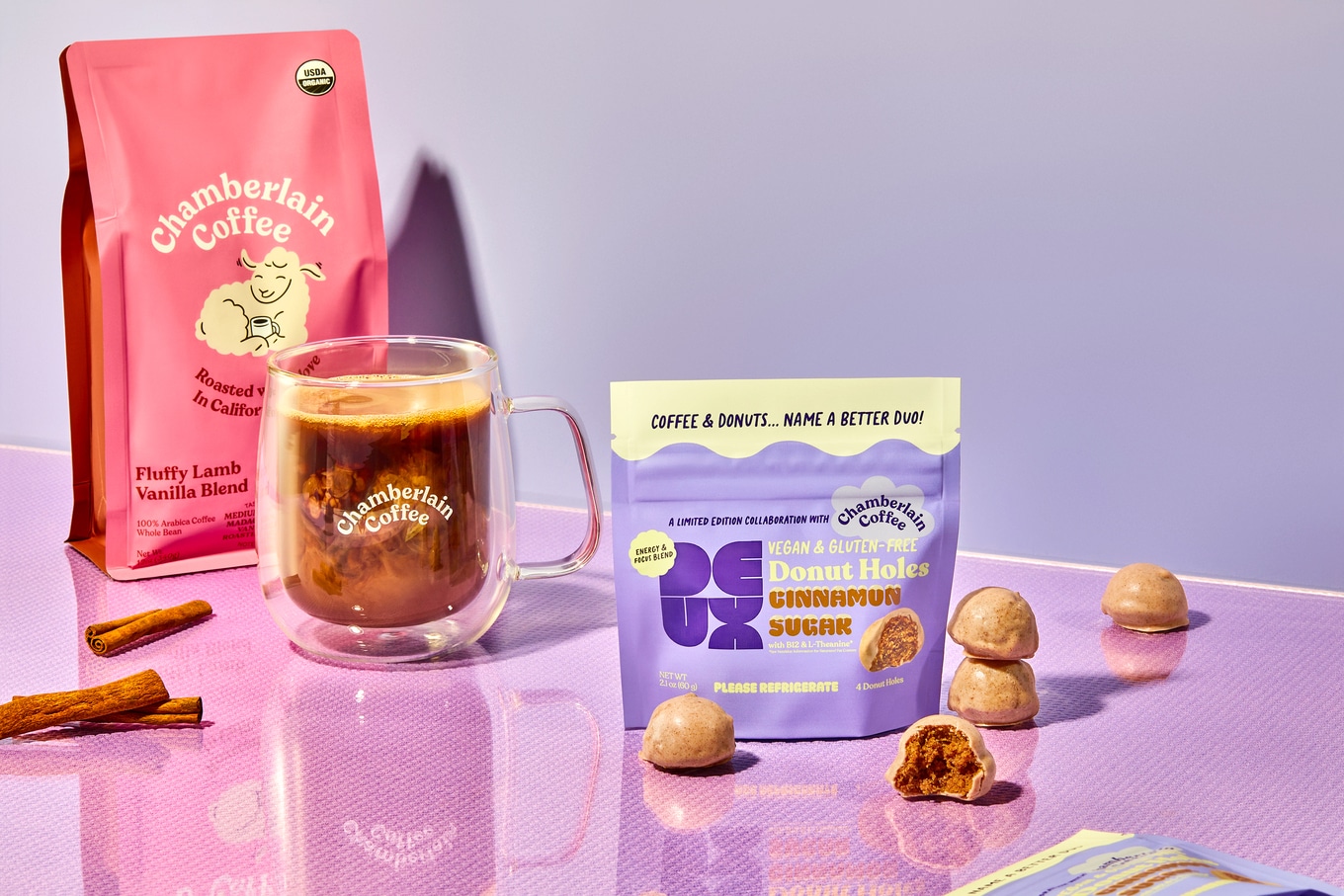 Deux
"Deux has become known for our product collabs for our cookie dough line, so we wanted our first donut collaboration to be really special," Deux founder Sabeena Ladha tells VegNews. "When thinking of dream partners, Emma Chamberlain's Chamberlain Coffee was at the top of [the] list."
The doughnut holes are made from organic oat flour, organic maple syrup, and flaxseed. They also boast a nutritional profile that includes 41 percent less sugar than traditional doughnut holes, and added B12 and L-theanine for focus and energy.
Given Deux and Chamberlain Coffee's established customer bases and the strong track record of Deux's earlier product launches, the Cinnamon Sugar Donut Holes are expected to sell quickly.
"There is nothing more iconic than the thought of pairing coffee and donuts, so when we spoke with the Chamberlain team about the opportunity, it was a no brainer," Ladha says.
"Cinnamon Sugar Donut Holes are definitely going to be Deux's biggest launch of the year and that is a testament to the work everyone has been doing to make it come to life," she said.
2Oat milk mocha almond butter
Craving another coffee collab? Big Spoon Roasters has teamed up with New Orleans' French Truck Coffee to create a unique, limited-edition Oat Milk Mocha Almond Butter.
Big Spoon Roasters Co-founder, Mark Overbay—who once lived in New Orleans and cherishes its community-driven food culture—sparked the idea for this collaboration. The newly launched nut butter incorporates heirloom Mission almonds, French Truck's La Belle Noir espresso blend, Tcho oat milk chocolate, organic maple syrup, and Jacobsen Sea Salt.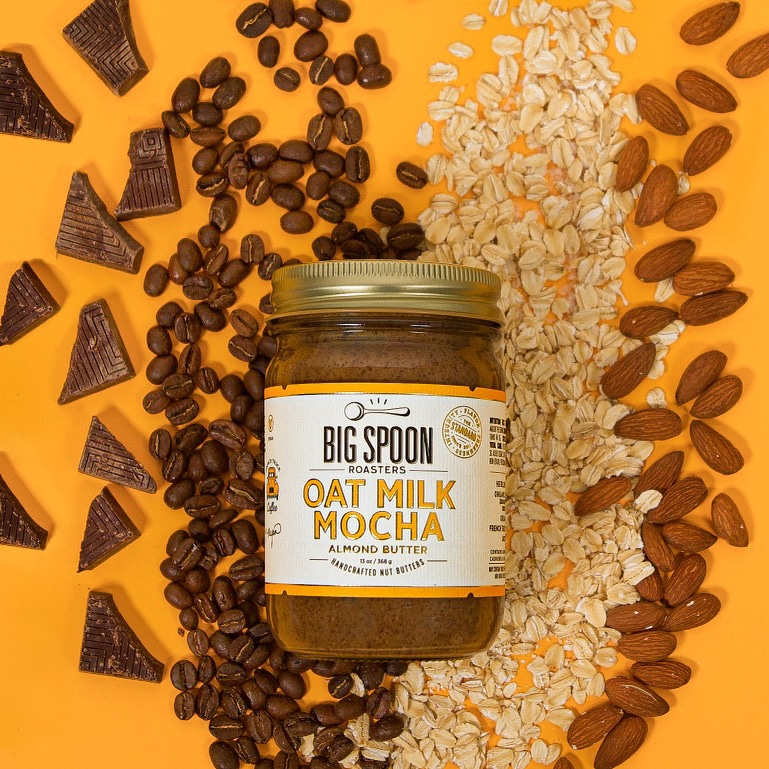 Big Spoon
"Collaborating with French Truck Coffee on this new, first-of-its-kind nut butter was a dream come true," Overbay said in a statement. "We're not only aligned with French Truck when it comes to celebrating the craft of great food, we also share passions for ingredient integrity, sustainability, and supply chain transparency."
The new Oat Milk Mocha Almond Butter is the first to blend vegan oat milk, chocolate, and coffee for an authentic mocha flavor. Big Spoon Roasters, recognized for its artisanal nut butters and snack bars, uses high-quality ingredients from sustainable sources.
"Over the years, we have always loved the products we have carried from Big Spoon," French Truck Coffee founder Gregory Meeker said in a statement. "They also align with our values of transparency, quality and flavor. We are thrilled to do a collaboration with them and look forward to more."
Priced at $15.50 for a 13-ounce jar, this innovative product is available at specific retail locations and online through the company's website until the end of 2024.
3Mike & Mike's oat milk cupcakes
More oat milk? You got it. The shelves at Publix just got a little sweeter with the launch of Mike & Mike's vegan cupcakes, marking a milestone for the brand.
The cupcakes, sold in packs of four, are free from food coloring and artificial flavoring and come in inventive flavors such as Chocolate Delight, Strawberry 2-Step, and Vanilla Beanie.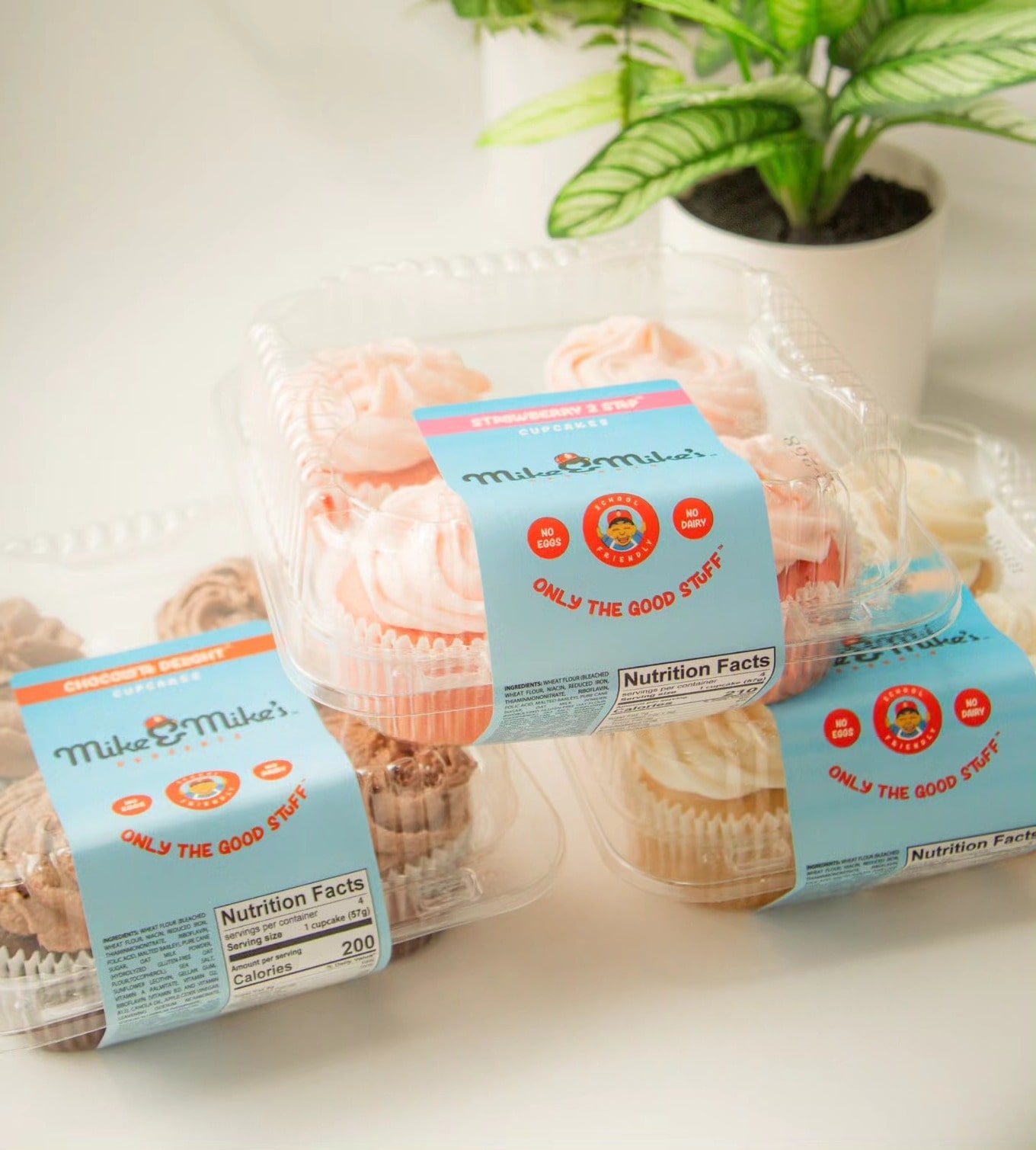 Mike & Mike's
Known for its healthier dessert options, the company had previously been available in approximately 50 locations, including Greenwise Publix stores. The new expansion represents a significant leap for the company.
The launch is particularly meaningful for co-owners Mike Mitchell and Nathaniel Kendrick, both natives of Lakeland, FL and former Publix employees.
"It first started with my mom's baking. I was inspired to sell the cupcakes she made," Mitchell said in a statement. "Then, we built a team with the focus of scaling high-quality desserts, so we tweak recipes with the same great taste."
The founders' vision has been consistent: plant-based treats can be more than just healthy alternatives and they can be everyone's favorite indulgence. Plus, launching at Publix makes their vegan cupcakes widely accessible.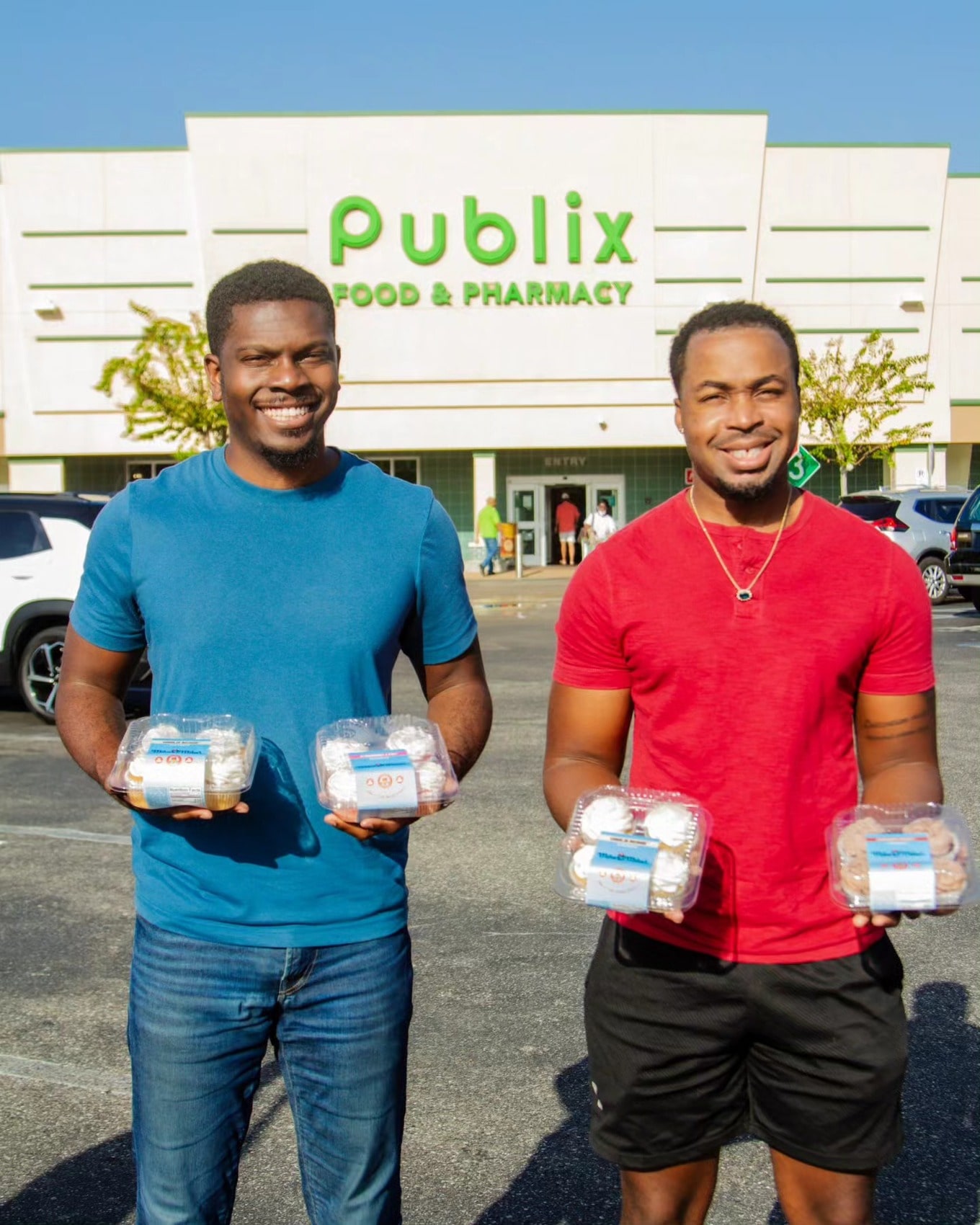 Mike & Mike's
"Growing up in Lakeland from my childhood until now, I can see the changes and growth," Kendrick said in a statement. "We wanted to be a part of that. We've been grateful for the mentors we have here."
4Spicy sweet potato chips
We love a good spicy and sweet combo and snack brand Jackson's new chip flavor hits the spot. The new Spicy Jalapeño Sweet Potato Chips with Avocado Oil features hints of onion and garlic, with an intensely spicy finish.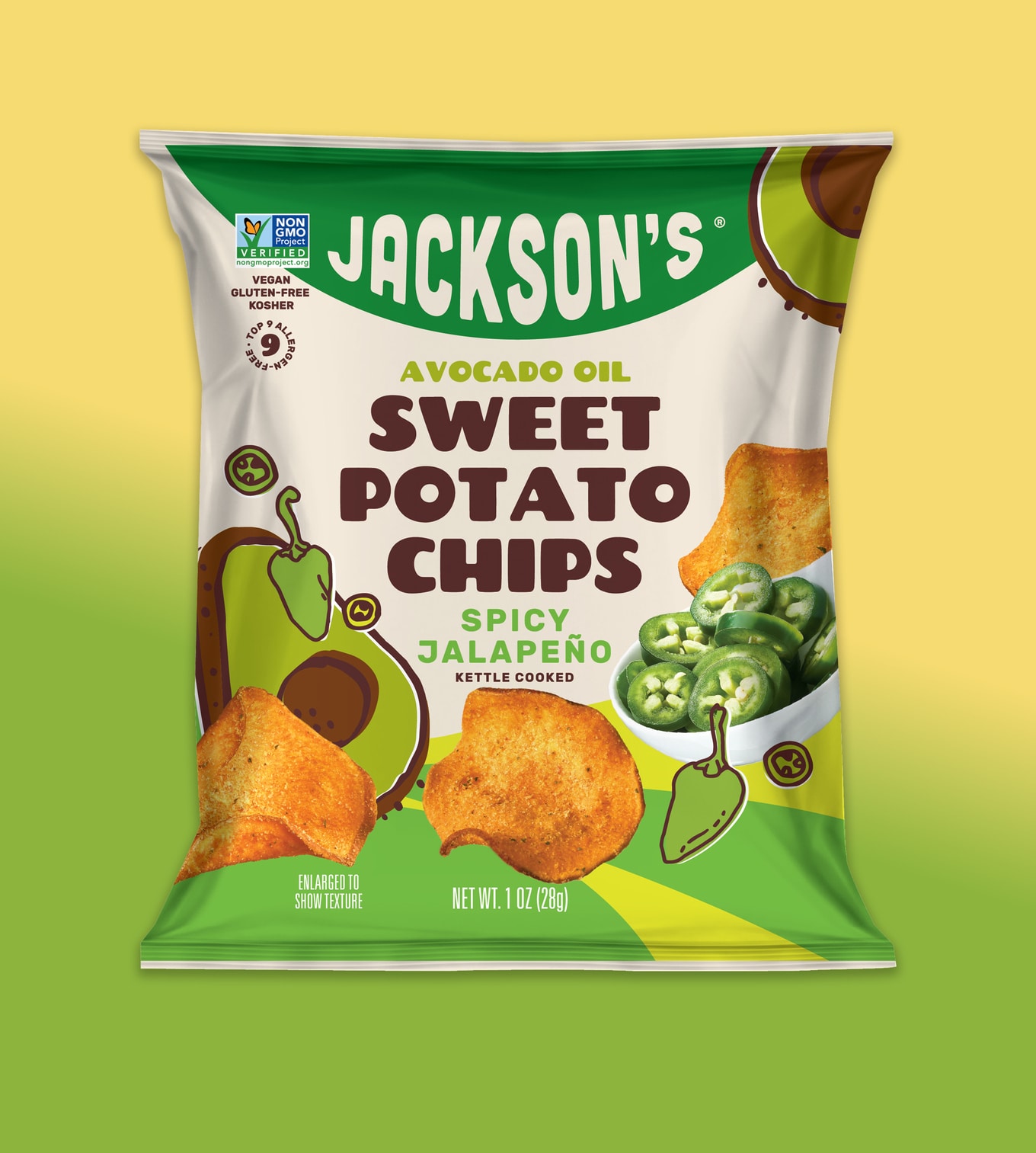 Jackson's
The company was founded in 2013 by Scott and Megan Reamer in their Colorado home. Initially aimed at providing a low-inflammation snack for their son Jackson, who had a rare auto-immune disorder, the brand saw a surge in popularity after a $1.25 million investment from Shark Tank's Rohan Oza.
Now, Jackson's chips are sold in a range of outlets including Whole Foods, Sprouts, Kroger, Costco, as well as on its website, and at regional grocery stores and local co-ops.
"Rounding out an exciting year of innovation and growth, we're thrilled to bring the heat with Spicy Jalapeño—our take on the classic flavor consumers crave," Scott Reamer said in a statement.
"After extensive rounds of taste testing, our innovation team created the best version of a jalapeño chip, adding the spiciness of the pepper to our savory sweet potato chips for those who crave a little kick to their crunch," Reamer said.
All snacks by Jackson's feature heirloom, non-GMO sweet potatoes, rich in fiber and antioxidants, and kettle-cooked in pure avocado oil.
5Noma's yuzu hot sauce
A few years ago, René Redzepi—the visionary chef behind world-renowned restaurant Noma in Copenhagen—challenged the test kitchen team to craft two distinct hot sauces within two days. Corn Yuzu Hot Sauce—which the restaurant's spinoff Noma Projects just launched to consumers—emerged as the winning formula. Notably, the sauce has never appeared on the restaurant's menu, making it the first product from Noma Projects to come straight out of the test kitchen.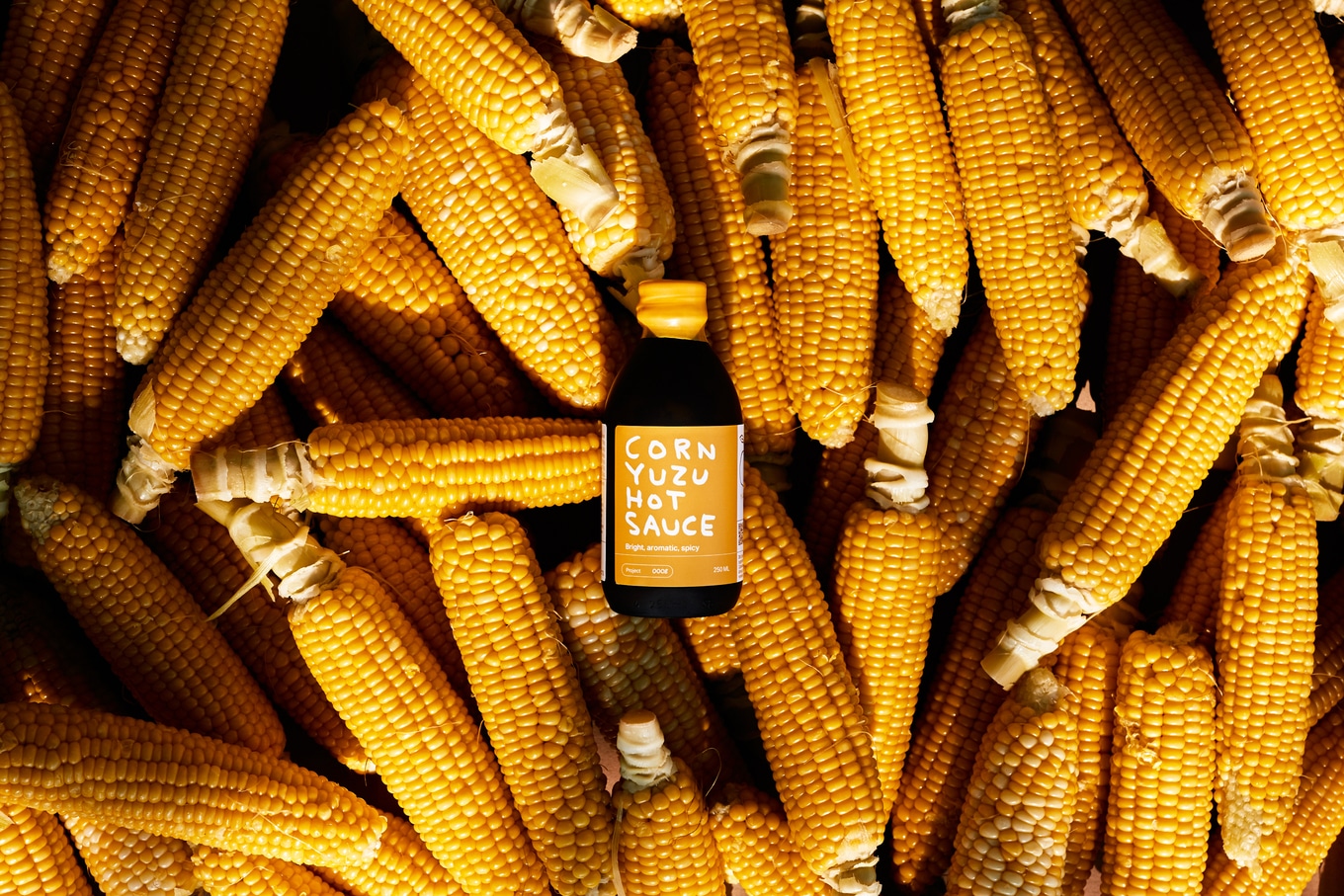 Noma
Launched in February 2022, Noma Projects aims to share the restaurant's two decades of culinary expertise with a broader audience. Created and selected by Noma's core R&D team, the products are designed to offer home cooks innovative and delicious flavors.
The Corn Yuzu Hot Sauce combines the vibrant kick of yellow habaneros, aromatic yuzu zest, and the sweetness of corn. The ingredients are carefully sourced at the peak of their seasons: yuzu fruits are harvested and preserved in winter for maximum aroma, while sweet corn and habanero chiles are collected during summer.
Additionally, the sauce contains Blackcurrant Wood Oil, which is infused from the tender, green branches of the blackcurrant bush. These ingredients meld to create a textured, fruity, and aromatic hot sauce.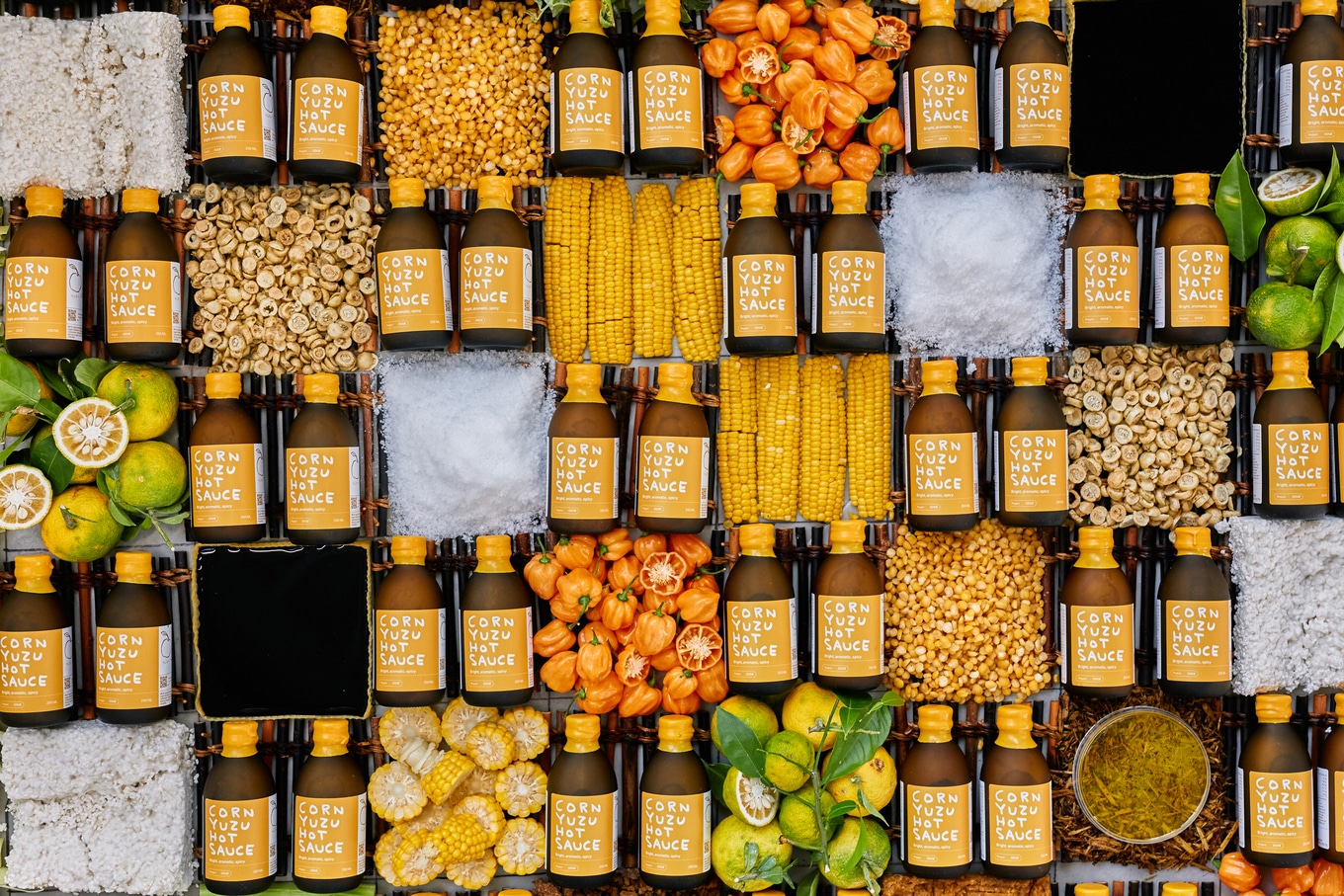 Noma
The Corn Yuzu Hot Sauce retails for 175 DKK ($25 USD) for a 250ml bottle. It is available for purchase through the Noma Projects website starting this week. The Noma restaurant will close at the end of 2024 but will live on through these "projects" that could result in an array of foods beyond condiments.