For those who are all too familiar with the banana-wrapped delivery trucks and consider themselves proud Prime members, Amazon Prime Day is basically Christmas in July. Beyond the everyday deals on shipping, exclusive streaming, and the modest Whole Foods discounts, Prime Day makes your annual $139 payment (or $69, you lucky students) so worth it. Prime Day deals have been rolling out for the past week, and there are still more to come. We've compiled a list of vegan deals to expect during Prime Day. Prepare to shop.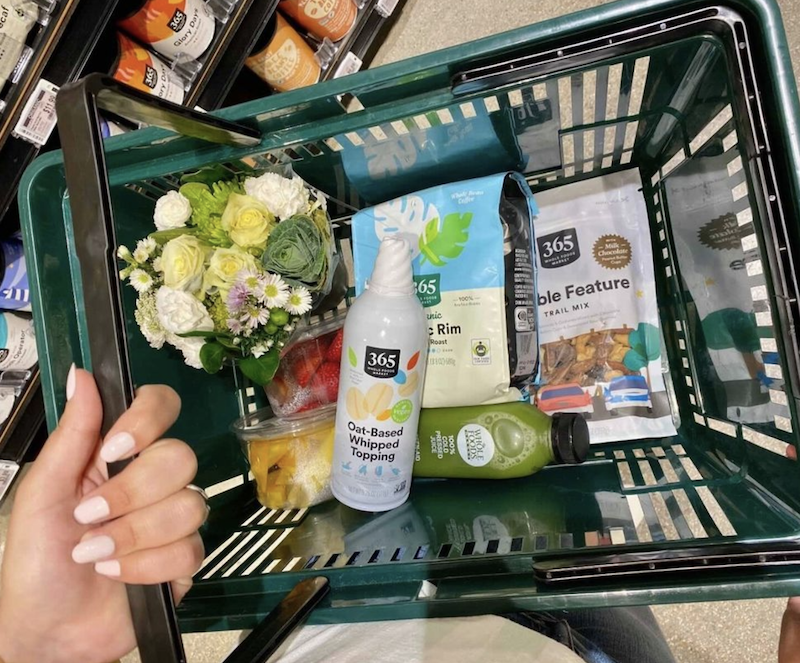 Whole Food Market
1 Whole Foods Market haul
At Whole Foods, Prime Day starts early. From July 6 to July 12, this vegan-friendly grocer is offering a medley of one-time-only deals. Some will last all week whereas others may be limited to single days. Look out for steep discounts on whole vegan pizzas from the hot bar (buy one get one half off!), price drops on grab-and-go items, and a number of other delicious savings on your favorite plant-based products. Keep an eye on your Whole Foods app so you don't miss out.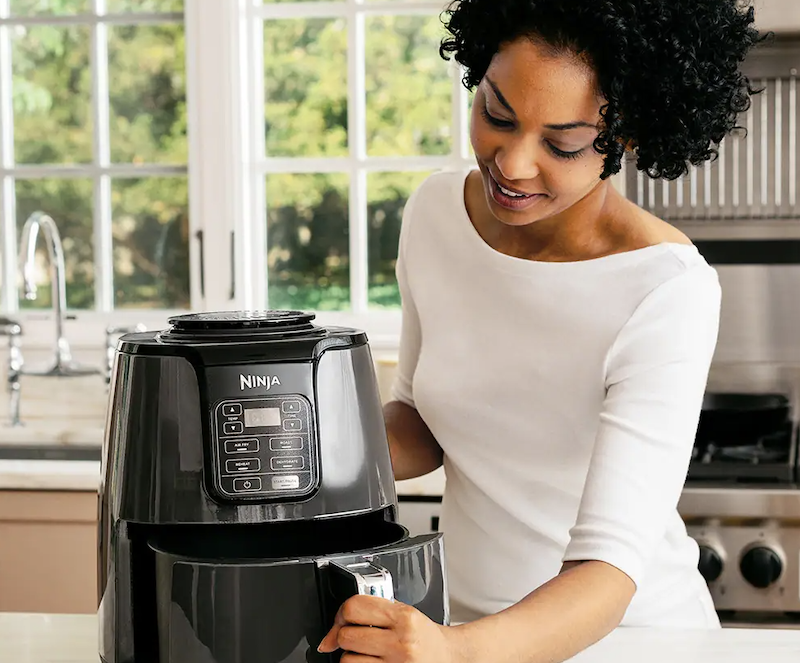 Ninja
2 Ninja Air Fryer
Once you own an air fryer, you'll wonder how you ever lived without one. Discounted from $129.99 to $89.99, now is the time to invest in this invaluable appliance. Other brands are expected to go on sale as well, so you may want to do some research to determine which works best for you. If you're already air-frying your own tofu and vegetable tempura at home, purchase one of these wonder appliances for a friend—they make perfect wedding gifts.
Get it here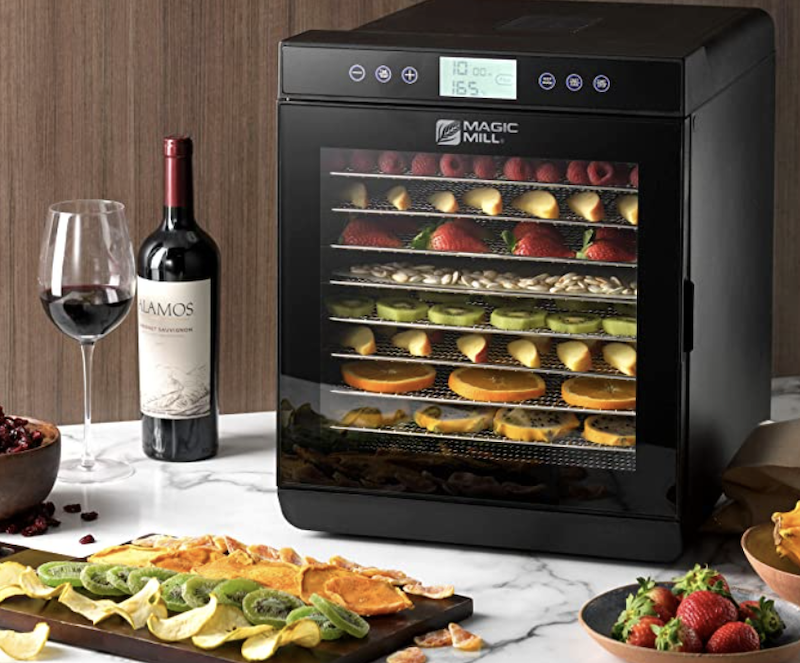 Magic Mill
3 Magic Mill Food Dehydrator
For those with the patience to wait a minimum of 24 hours to prepare food, a dehydrator is a truly unique and valuable appliance. This particular model features multiple adjustable trays, making it ideal for crafting artisan vegan cheeses at home. These machines can also crank out top-notch kale chips, sundried tomatoes, and mushroom bacon. Act fast, it's down from $189.99 to $149.99.
Get it here
Misen
4 Misen Chef Knife
If you don't own a chef's knife, or if yours is dangerously dull, now—right now—is the time to invest in this invaluable kitchen tool. A quality, sharp chef's knife is essential in any kitchen arsenal no matter how much or how little you cook at home. One of the few things it can't do is slice bread, but other than that, this versatile knife can truly do it all. Capitalize on the Prime savings before the day is done.
Get it here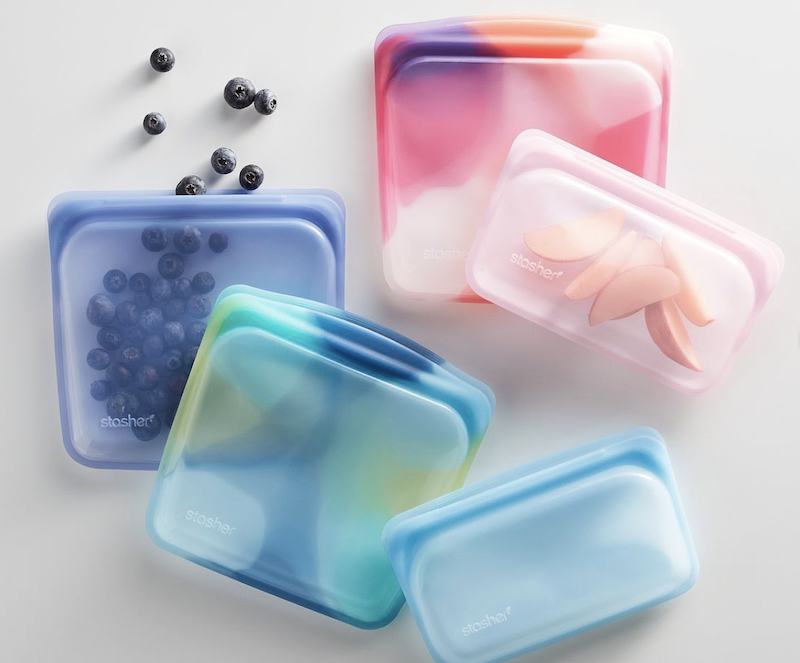 Stasher
5 Stasher Reusable Bags
Never feel the guilt of purchasing single-use plastic bags again. These reusable and sturdy silicone bags come in a variety of sizes to store all of your vegan snacks and leftovers. Not only are they dishwasher and microwave safe, they also feature a variety of fun colors … or clear, if you prefer to keep things simple. The discount ranges depending on the size you order, but expect a price drop around 30 percent or more.
Get it here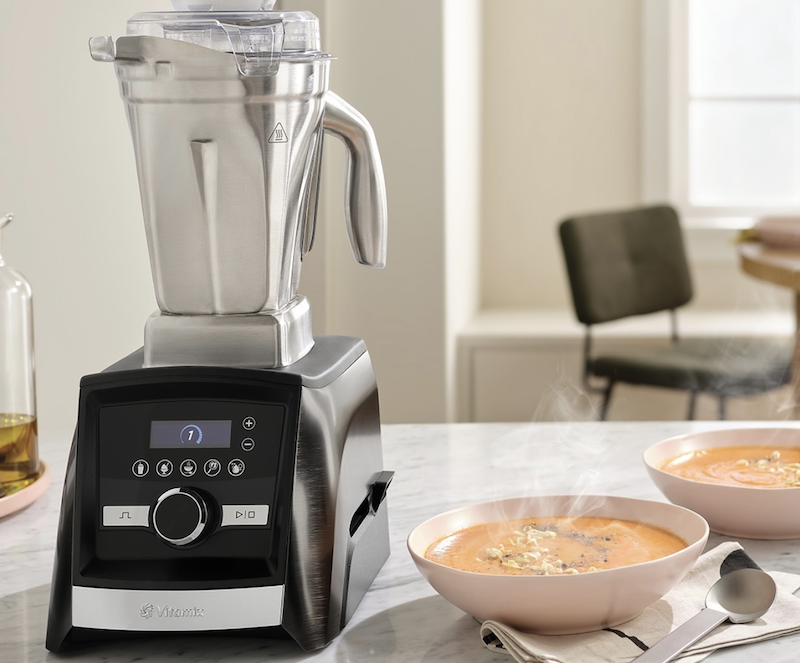 Vitamix
6 Vitamix blender
Similar to the air fryer, once you experience the life-changing utility of a Vitamix, you can never go back. Soups, smoothies, sauces, desserts … you'll find yourself using it every single day, if not multiple times a day. There are various models with price points ranging from $550 to $269, but if you're looking for a top-of-the-line machine with a basic price, check out the Vitamix 5200 blender. This super appliance traditionally retails at $550, but on July 12 and 13, it's available for $279. Not bad for a blender that cleans itself. If this still seems like a financial reach, check out the deals on "renewed" models. They're second-hand, but still blend, whirl, and work like new.
Get it here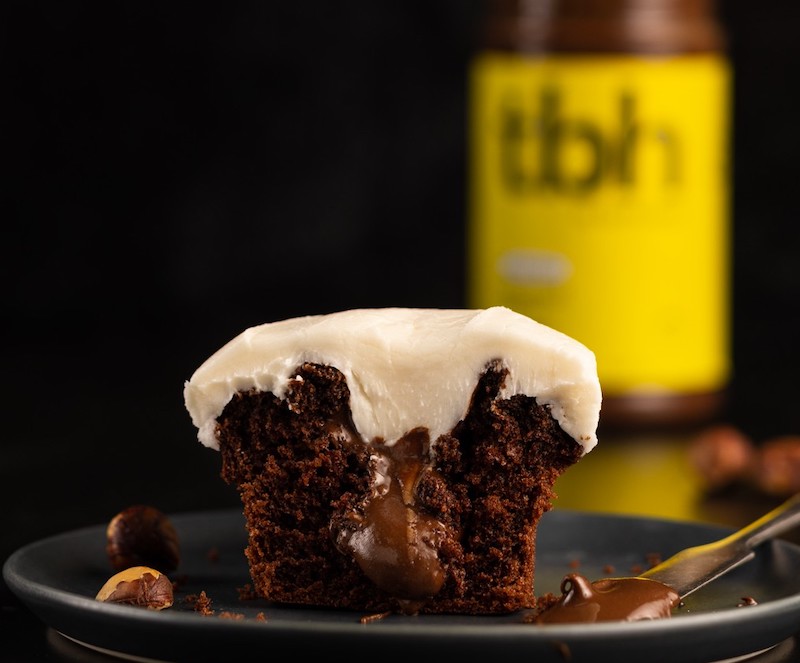 Sprinkles Cupcakes
7TBH Chocolate Hazelnut Spread
We first discovered this spread inside the latest vegan Sprinkles flash flavor—a chocolate hazelnut-stuffed cupcake topped with the bakery's classic vegan cream cheese frosting. That flavor was only meant to be a two-day ordeal, but with a full jar of TBH Chocolate Hazelnut Spread on hand, we can recreate that decadent treat. Beyond cupcakes, this rich, chocolaty spread goes with everything you'd slather Nutella on—fruit, toast, and of course, baked goods. The Prime Day deal drops on July 10 at 9:10pm.
Get it here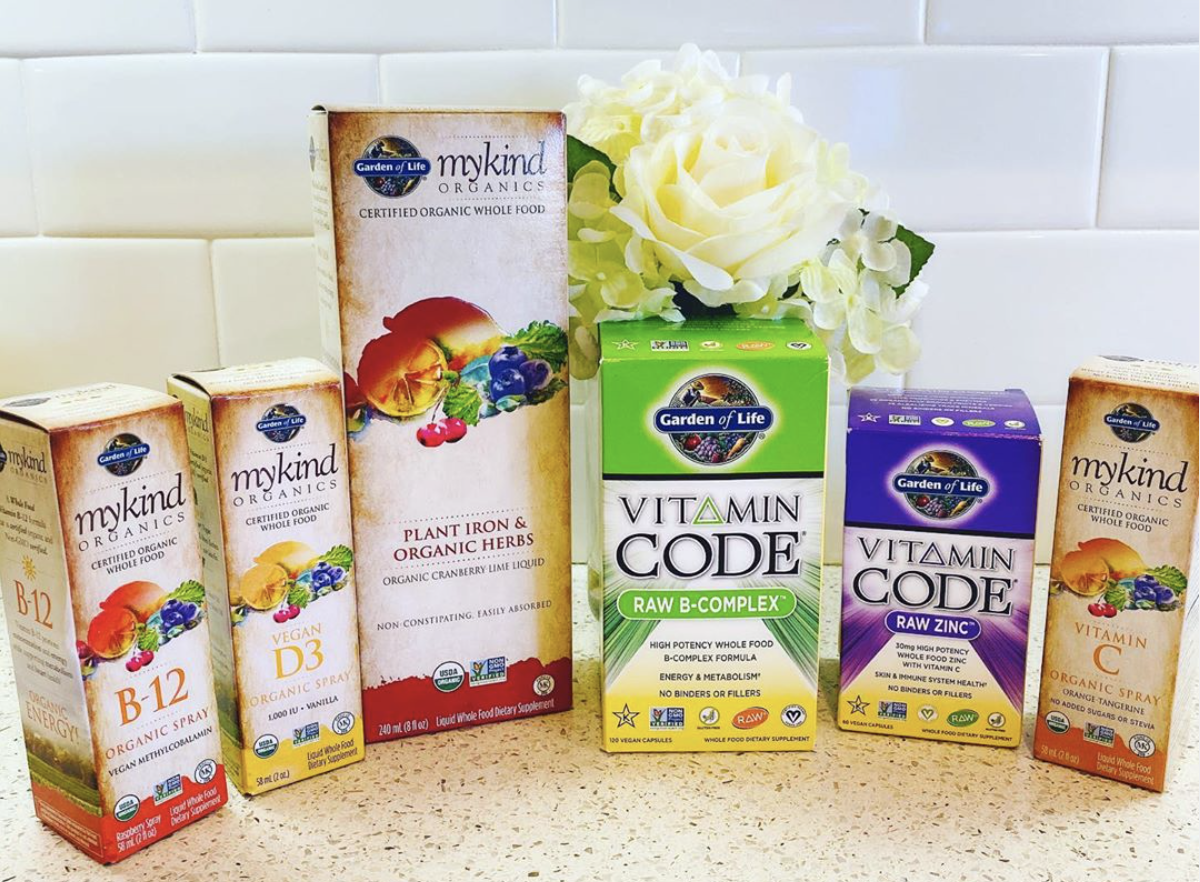 Vitamin Code
8Vitamins
No matter how much fortified nutritional yeast you're sprinkling on food (and if you eat like us, that's a lot), chances are you can still stand to up your B12 intake. Score a deal on Garden of Life's vegan products such as Vitamin Code Healthy Blood (that's iron with vitamins B and C) and myKind Organics B-12 Organic Spray (it tastes like raspberry, but in a pleasant, not-medicinal way). We're also not afraid to admit that we take Vitamin Friends Iron Vegan Gummies (originally meant for kids) daily. The latter is currently going for 27 percent off a single tub.
Get it here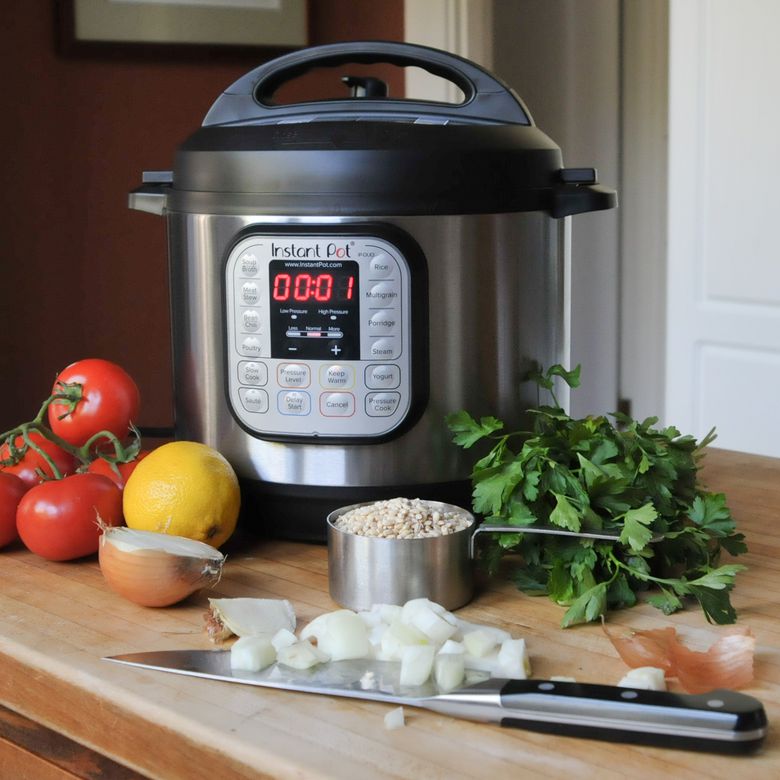 Instant Pot
9 Instant Pot Duo Crisp Pressure Cooker
It's a pressure cooker! It's a rice cooker! It's a vegan yogurt maker! It's virtually seven kitchen appliances in one compact machine. This magical tool is going on sale from $200 to $130 for Prime members, and we're using that $70 savings to buy an Instant Pot cookbook and a vegan yogurt starter kit (and still have change to spare!).
Get it here
Nutr
10Nutr plant milk machine
Create your own plant milk as fast as you can brew a pot of coffee. This machine allows you to craft and customize whatever non-dairy milk you fancy—from oat to almond and virtually any hybrid you can think of. This compact tool is going for 20 percent off on Amazon during the virtual sale holiday. The best part? It won't take up counter space.
Get it here
For more vegan shopping guides, read:
The 10 Best Vegan and Sustainable Swimwear Brands
The Best 7 Vegan and Cruelty-Free Subscription Boxes
How to Build a Vegan Capsule Wardrobe