For those who consider themselves proud Prime members, Amazon Prime Day is basically Christmas in July. Beyond the everyday deals on shipping, exclusive streaming, and the modest Whole Foods discounts, Prime Day makes your annual $139 payment (or $69, you lucky students) so worth it.
Shop these vegan deals on Amazon Prime Day
Prepare to shop for everything, including handy kitchen appliances, vegan beauty products, suncare, and more.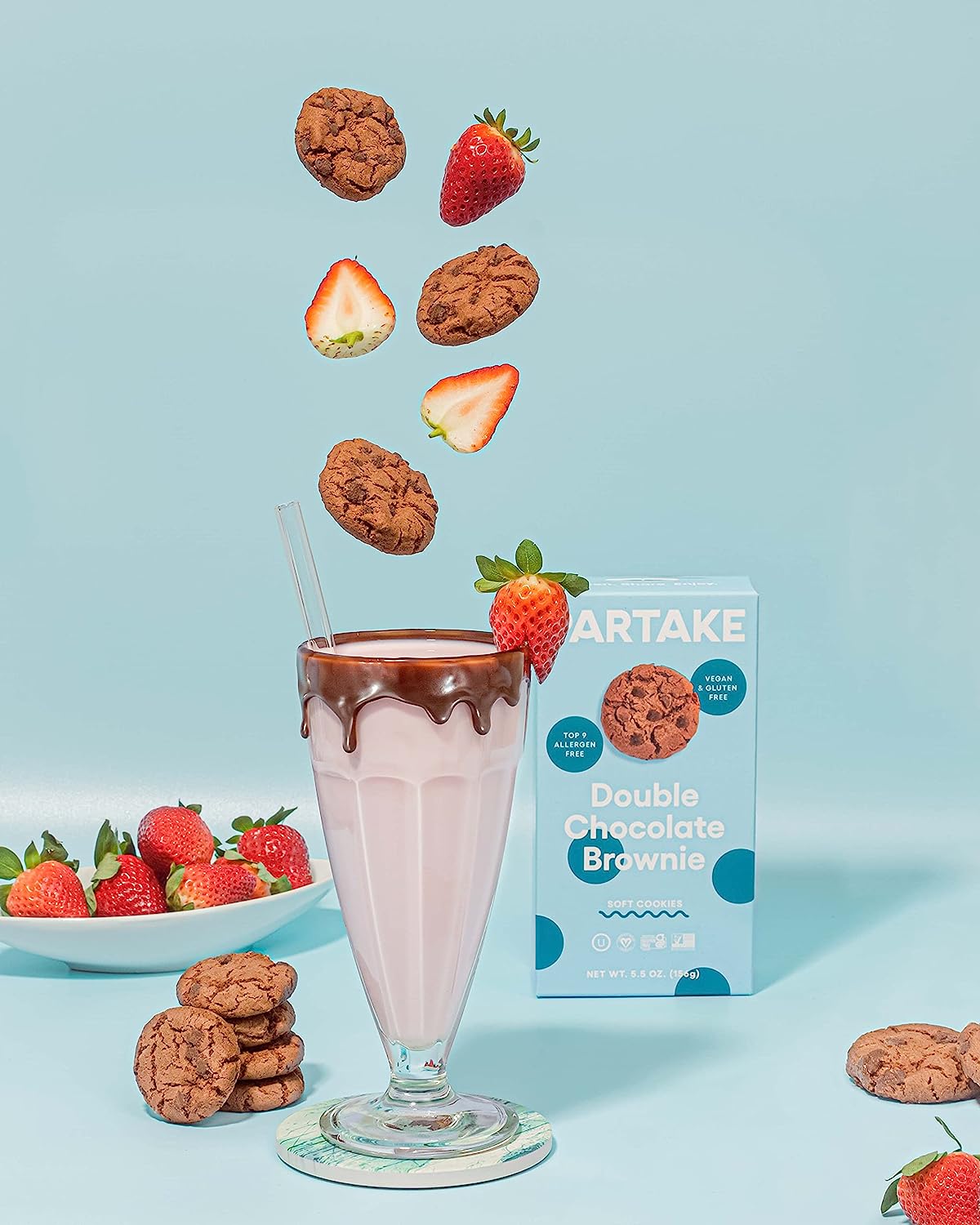 Partake
1 Partake cookies
For a delicious cookie that's free from the top eight allergens, including peanut, gluten, and dairy, look no further than Partake. The brand offers several tasty flavors (all for a discount right now), including Pumpkin Spice and Double Chocolate Brownie.
Find it here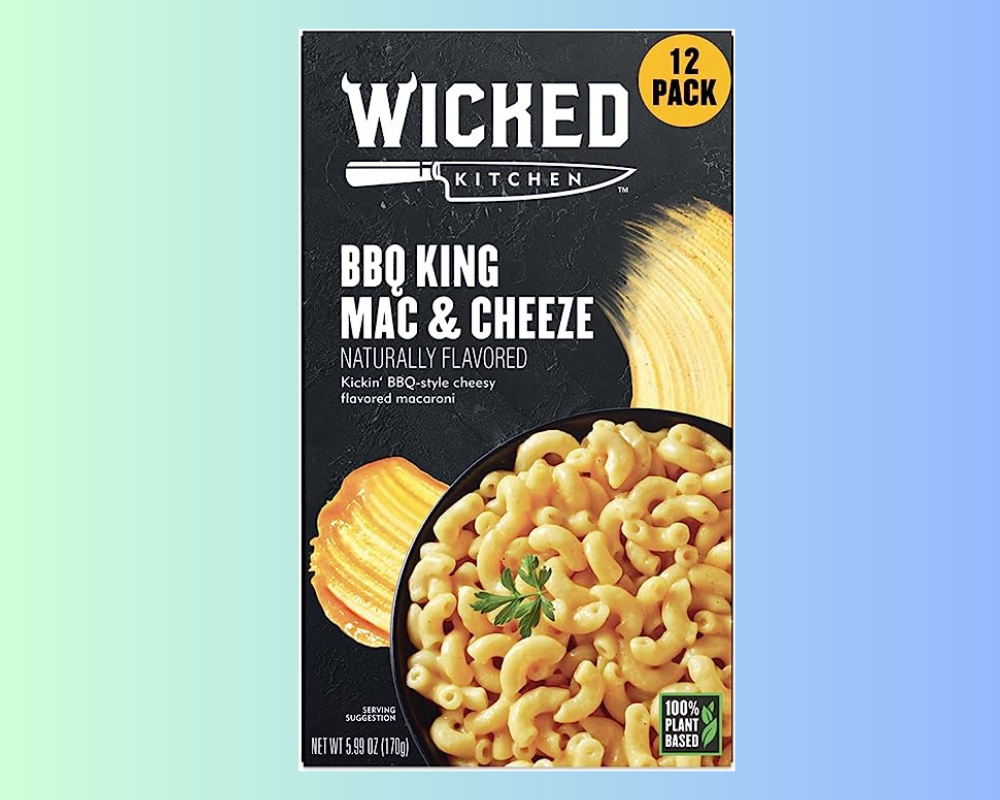 2 Wicked Kitchen mac and cheese
Mac and cheese is, arguably, the ultimate comfort meal. For those days when you want the comfort without the effort, make sure you're stocked up on Wicked Kitchen's boxed Mac & Cheeze, which is currently 30 percent off across its flavors (including BBQ King and Smoky Picnic).
Find it here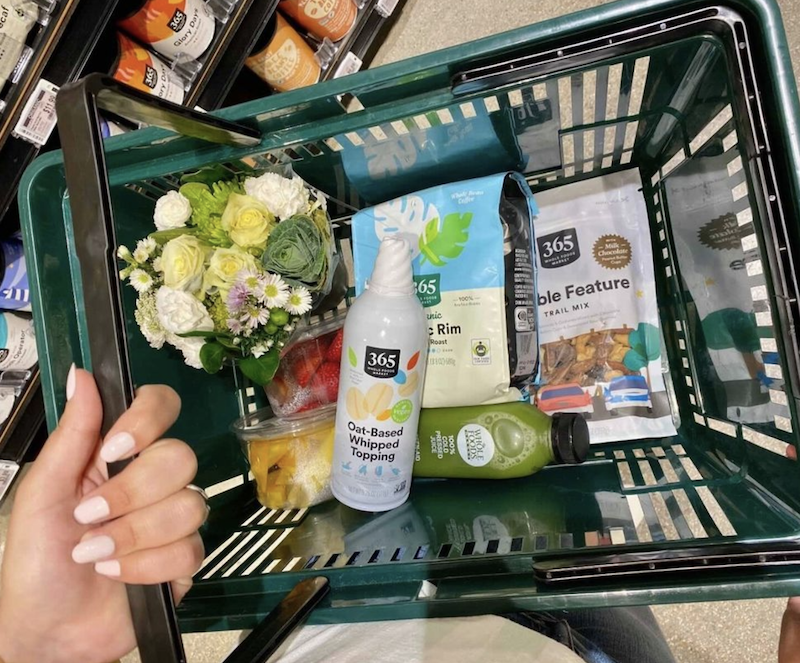 Whole Food Market
3 Whole Foods Market haul
This vegan-friendly grocer always offers a medley of great deals in honor of Amazon Prime Day. And this year is no exception. Expect to find 35 percent off ice cream, for example, which lasts until July 18, and you can pick up two cases of organic strawberries for $7. Plus, you can earn six percent back when you shop in stores with a Prime Visa (Amazon's own credit card).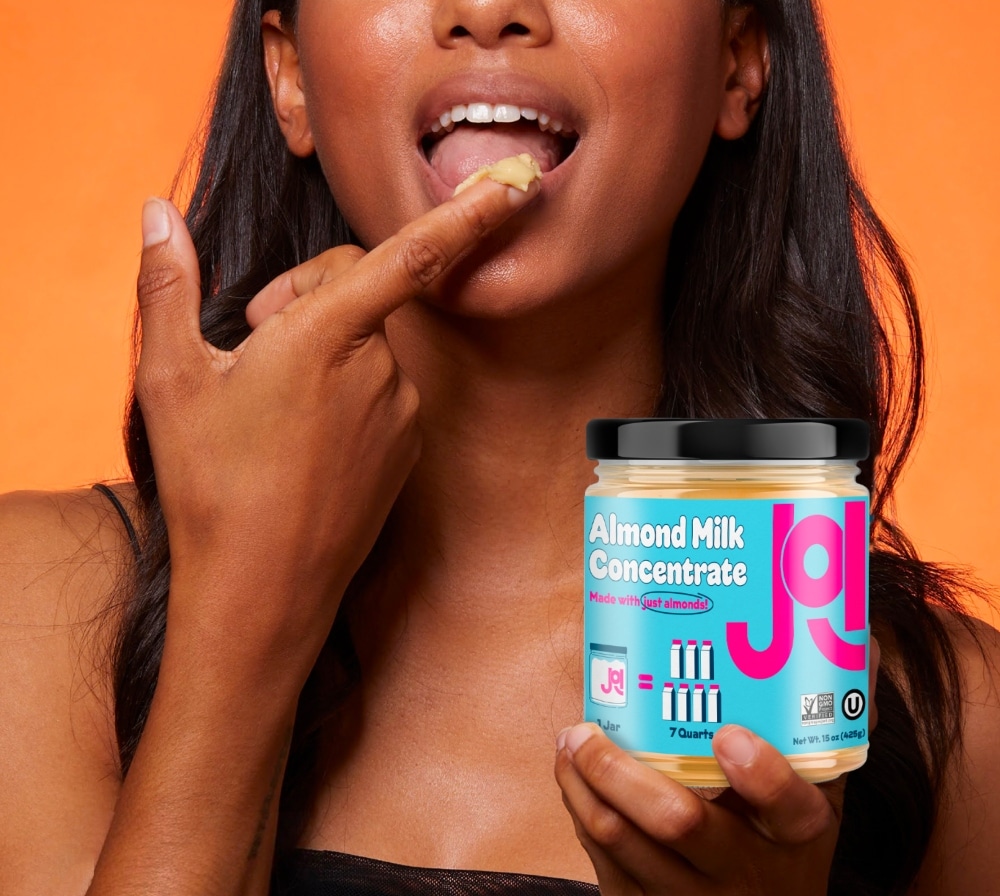 Joi
4
Joi make-your-own milks
Ever wanted to make your own plant-based milk? Joi makes it really easy with its jars of Almond Milk Concentrate and Cashew Milk Concentrate, all you need to do is add water. It also offers Organic Oat Milk Powder, too, which comes in a compostable pouch. And the best part? It's all 20 percent off for Amazon Prime Day.
Find it here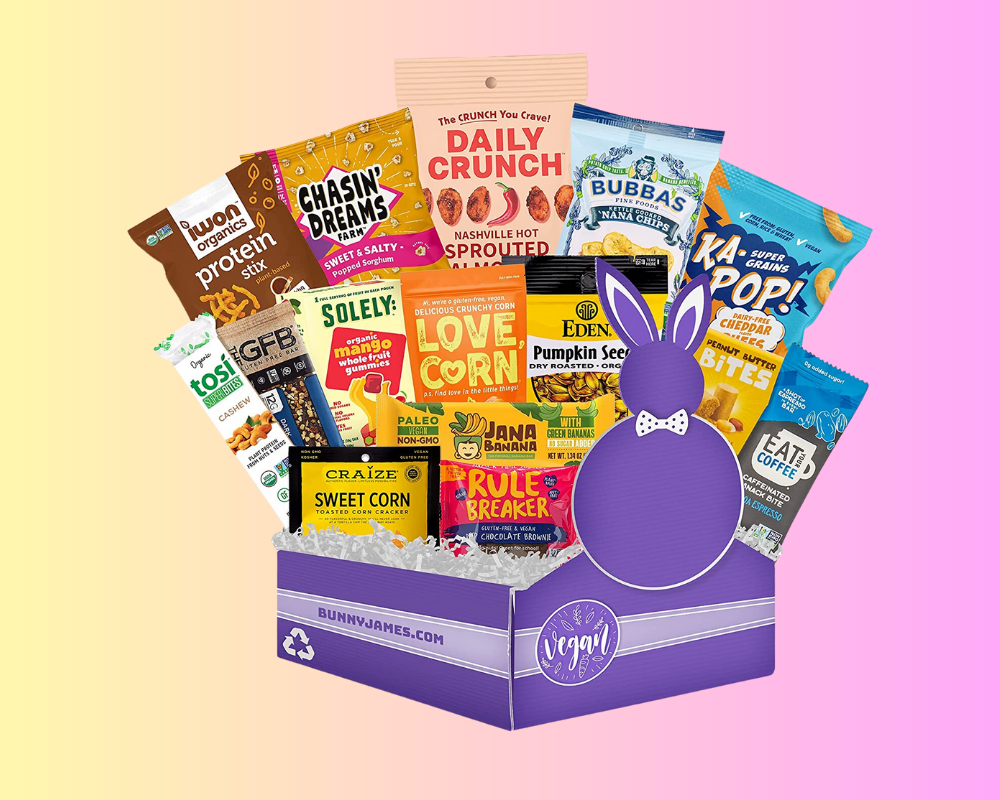 Bunny James
5
Vegan snack box


A well-stocked snack cupboard is the key to a happy life. Okay, it might not be as simple as that, but snacks are important. Make sure your pantry is bursting with treats with this vegan snack box from Bunny James, which is currently 20 percent off. It makes a great gift idea, too!
Find it here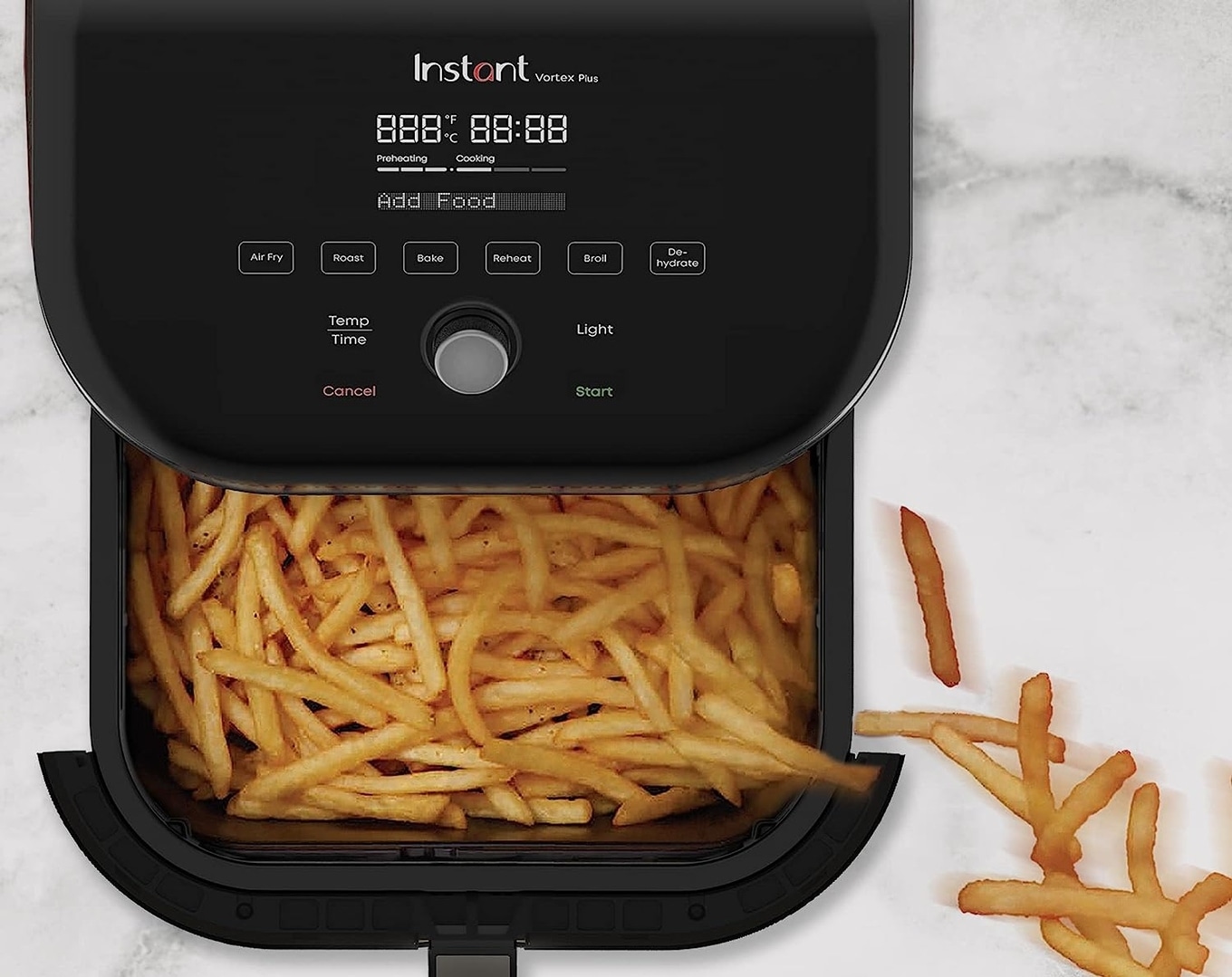 Instant Pot
6 Instant Vortex air fryer
An air fryer is the ultimate kitchen appliance. But this one from Instant Pot takes the cooking experience to the next level. It has 6-In-1 functionality, which means it can not only air fry your favorite recipes, but it can also roast, bake, broil, reheat, and dehydrate, too. Right now, you can grab this one for $99.95 (which is 41 percent off the original price, at $169.99).
FIND IT HERE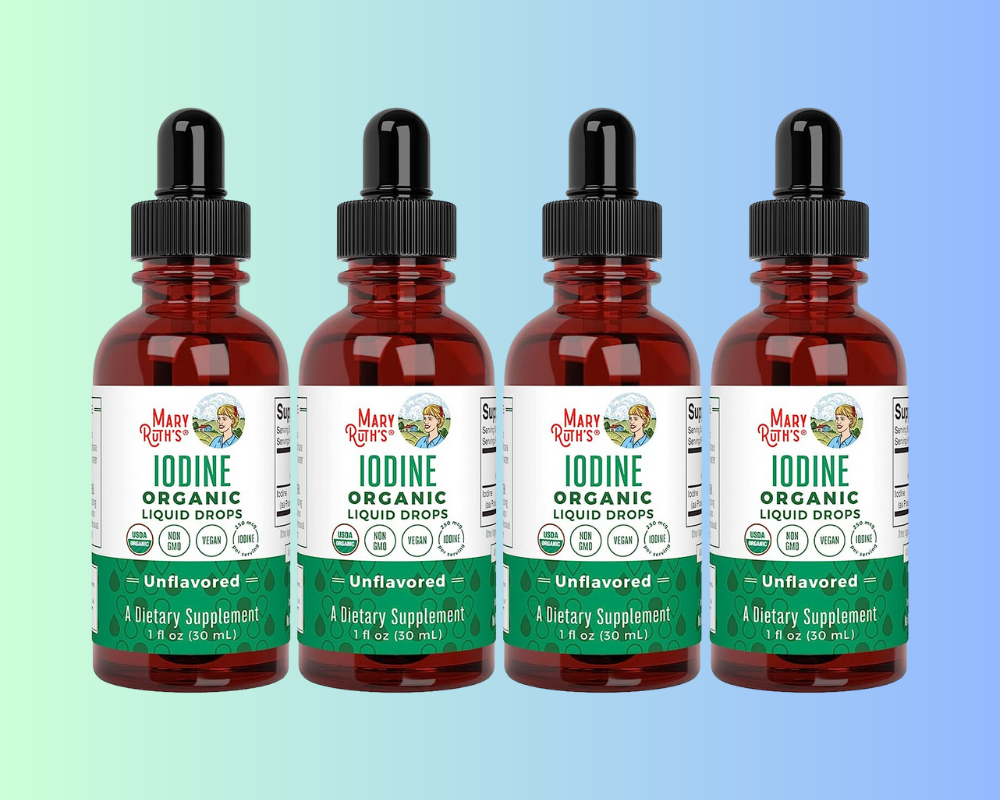 7Vegan supplements
There are quite a few multivitamin and supplement deals to be found during Amazon Prime Day, so it's a great time to stock up on your go-to brands. If you're looking for Iodine supplements, for example, then you can grab these vegan liquid drops from MaryRuth Organics for $47.57 (that's 30 percent off the original price).
FIND IT HERE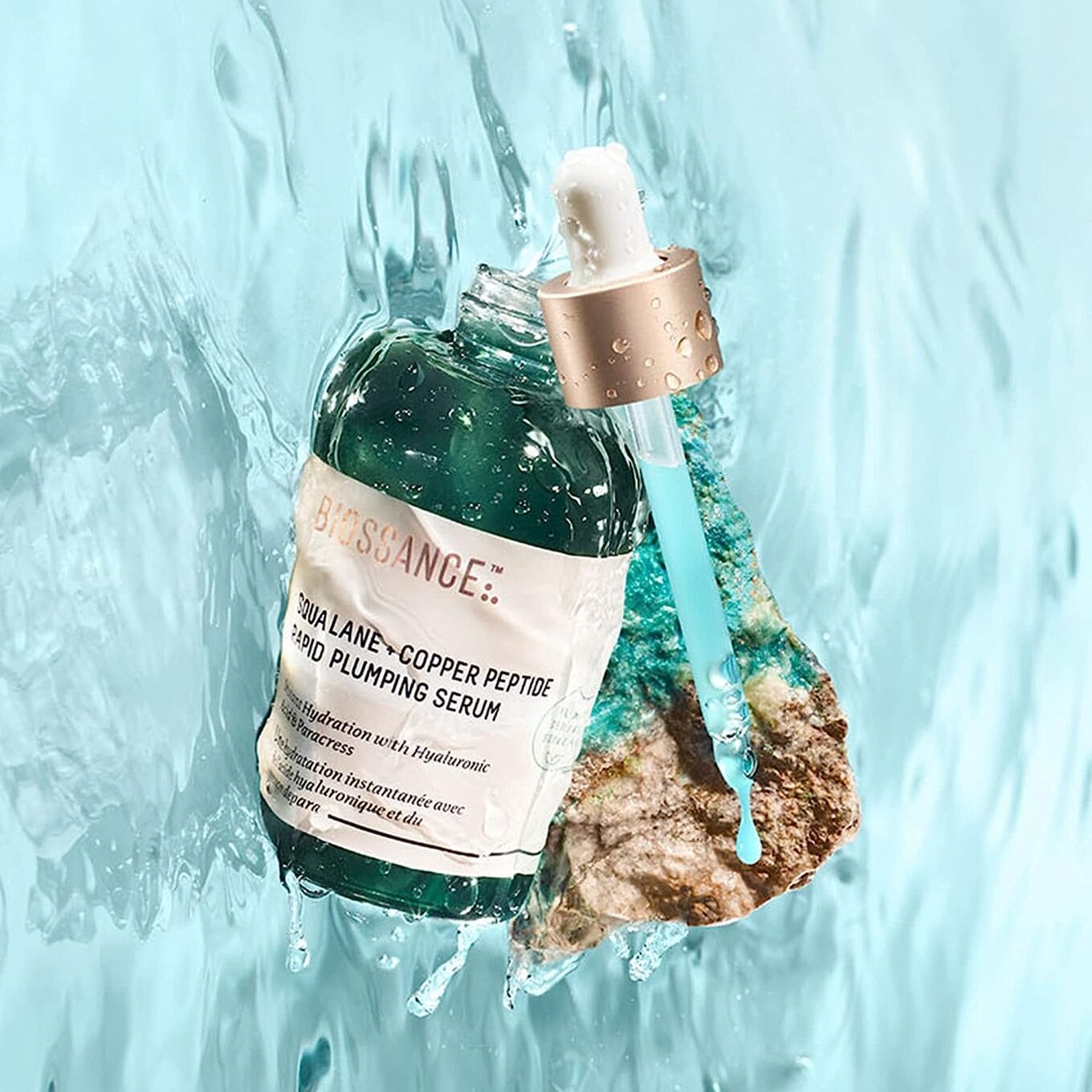 Biossance
8 Vegan skincare
If you're looking to upgrade your skincare routine, there are plenty of vegan, cruelty-free brands on Amazon, and a number of them have Amazon Prime Day deals. Take Biossance, for example. You can grab the brand's plumping serum, which helps to hydrate and moisturize skin with squalane and copper peptides, for 30 percent off right now.
FIND IT HERE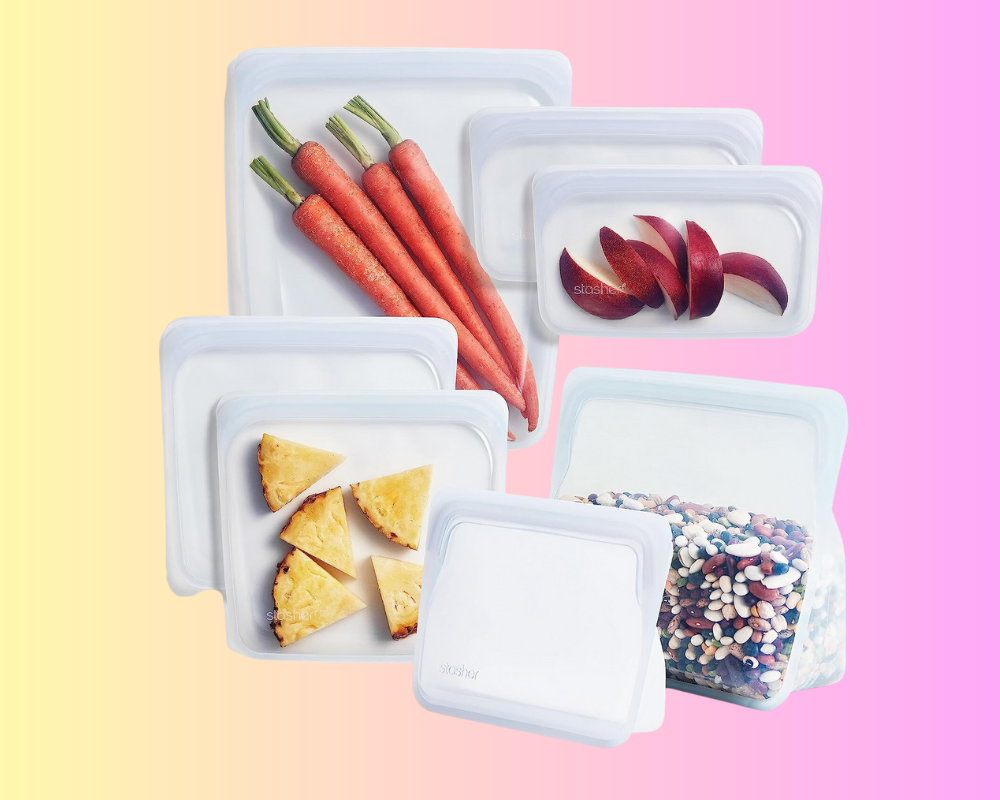 9 Stasher reusable bags
Never feel the guilt of purchasing single-use plastic bags again. These reusable and sturdy silicone bags come in a variety of sizes to store all of your vegan snacks and leftovers. Not only are they dishwasher and microwave safe, but they also feature a variety of fun colors … or clear, if you prefer to keep things simple. The discount ranges depending on the size you order, but expect a price drop of around 20 percent or more.
FIND IT HERE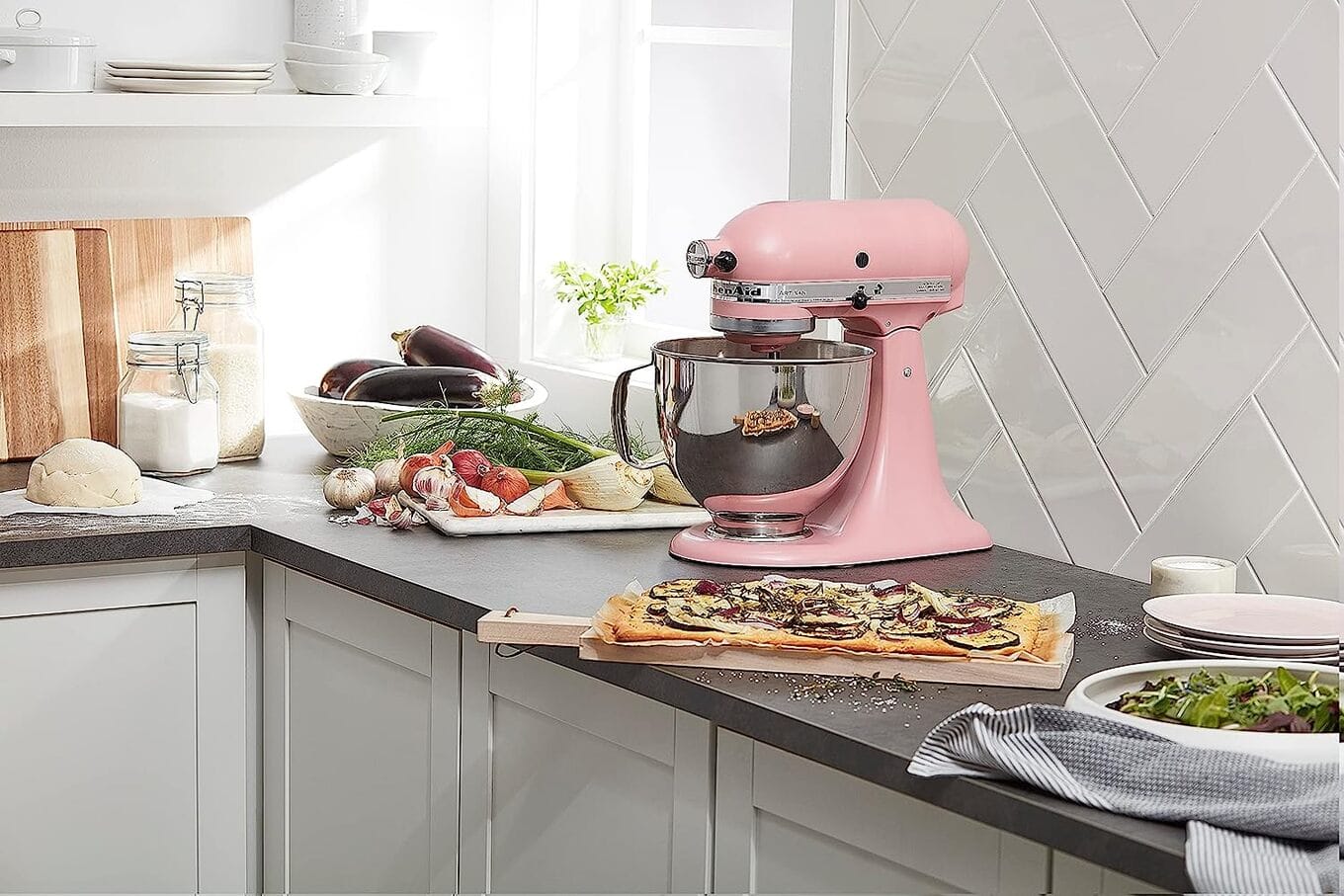 KitchenAid


10
KitchenAid mixer


Baking can be hard work. Think about it: all that mixing, beating, and stirring is quite the workout. KitchenAid's mixers can make the whole process easier and much more relaxing. Right now, you can grab one of the brand's best-sellers, the Artisan Series 5-Quart Tilt-Head Stand Mixer, for $379.99, which is 16 percent off the original price.
FIND IT HERE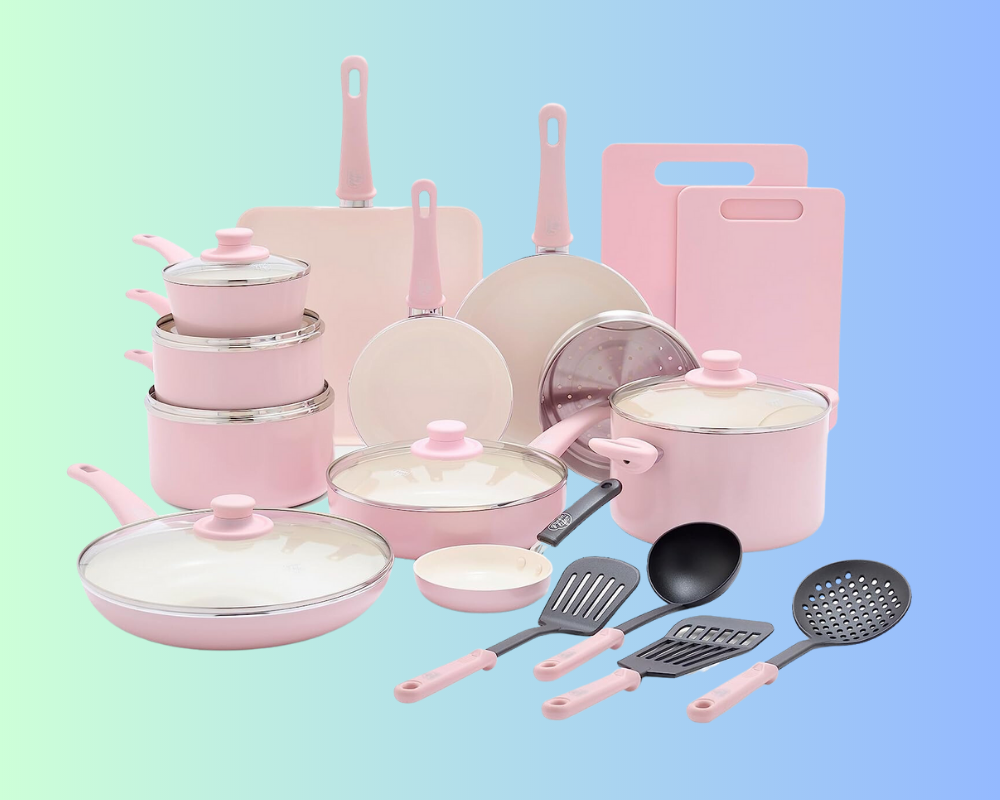 11 GreenLife kitchen cookware
If you want to make sure your nonstick cookware isn't loaded with chemicals, then GreenLife is well worth checking out. The brand's 23-piece non-toxic, PFAS-free cookware set is available now for 30 percent off, and it comes in a variety of colors (including pink!).
FIND IT HERE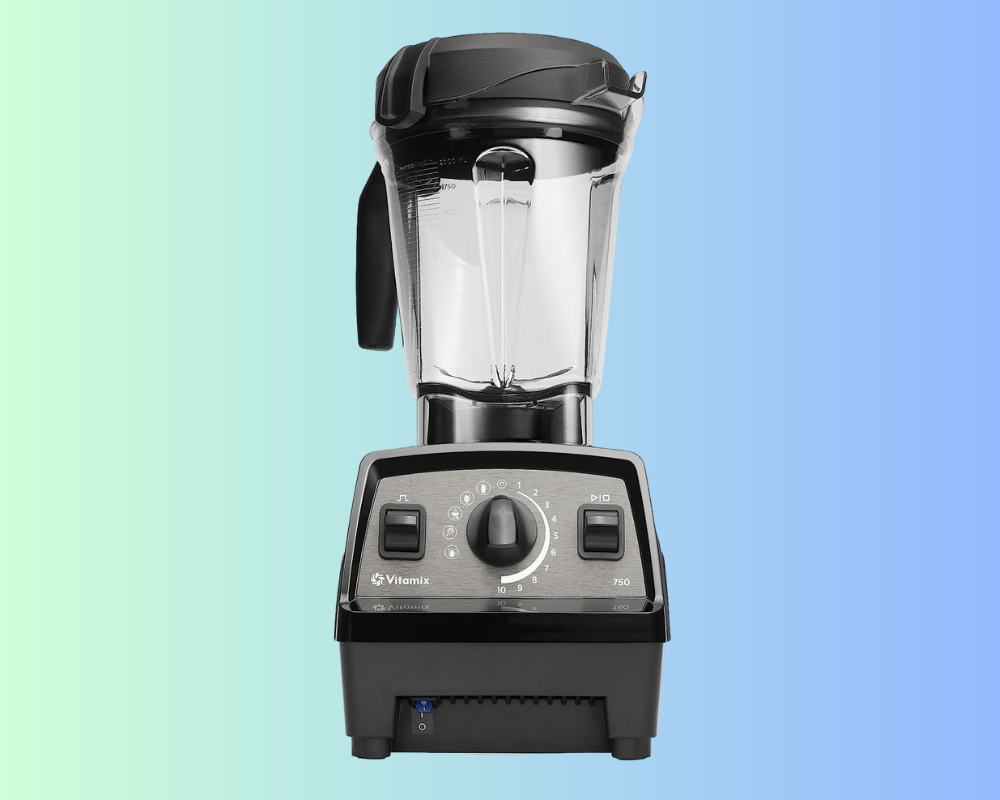 12 Vitamix blender
Similar to the air fryer, once you experience the life-changing utility of a Vitamix, you can never go back. Soups, smoothies, sauces, desserts … you'll find yourself using it every single day, if not multiple times a day. There are various models with price points, but the ultra-efficient Propel Series 750 Blender is currently $399.95 (down from $629.95).
FIND IT HERE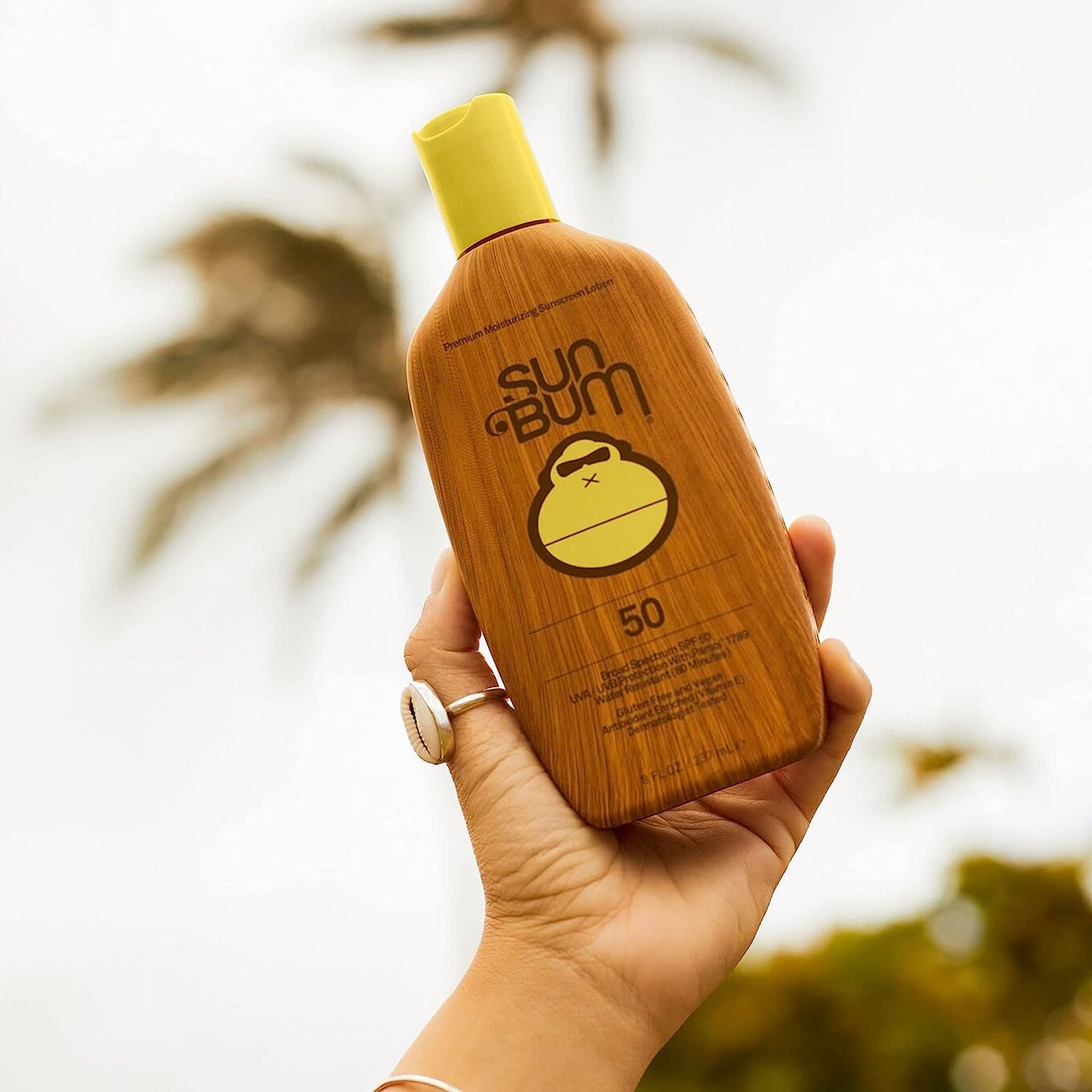 Sun Bum
13
Vegan suncare
Sun safety is vital. Wearing SPF can help to prevent premature aging, reduce the risk of skin cancer, and help to stop you from burning, too. Not all sunscreen is vegan, but Sun Bum's Original SPF 50 Sunscreen Lotion is totally animal-free, and it's currently 20 percent off.
FIND IT HERE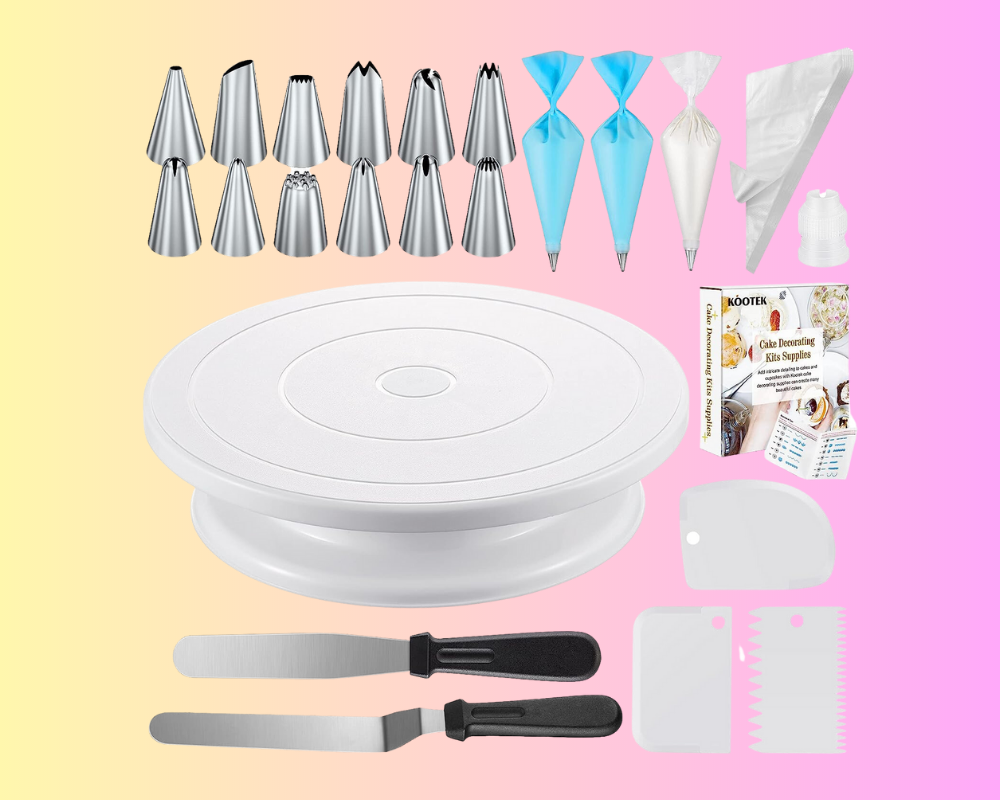 14
Cake decorating kit
Listen up baking fans: you can get Kootek's entire cake decorating supplies kit, which includes a turntable, piping tips, spatulas, piping bags, and more, for just $15.99 right now. Don't walk, run.
FIND IT HERE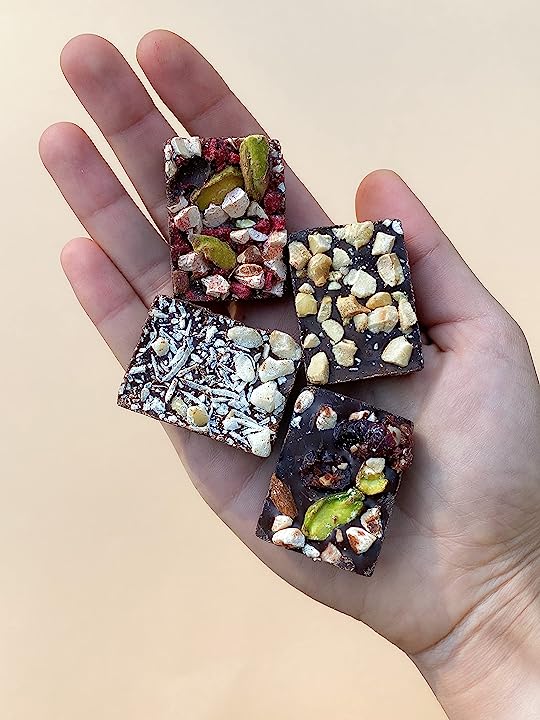 JoJo's
15 JoJo's Dark Chocolate Bites
JoJo's vegan Dark Chocolate Bites are also low-sugar, low-carb, paleo- and keto-friendly, but also, most importantly, delicious. And right now, they're all 25 percent off for Amazon Prime Day.
Find it here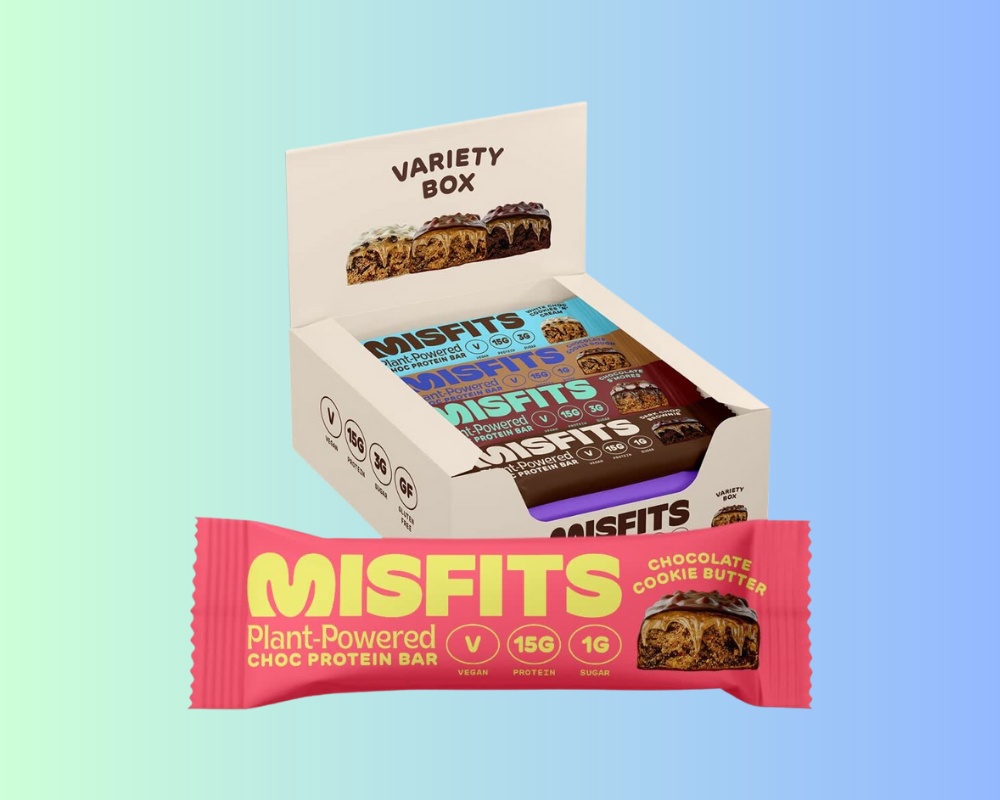 Misfits
16Misfits vegan protein bars
If you're looking for a high-protein snack, Misfits' chocolate bars are a great choice. They pack in 15 grams per bar, plus they're gluten-free and low in sugar, too. They come in several delicious flavors, including Chocolate Hazelnut, Cookies and Cream, and Chocolate Orange, but don't worry if you can't choose, because currently, you can grab the variety pack for a discounted rate.
Find it here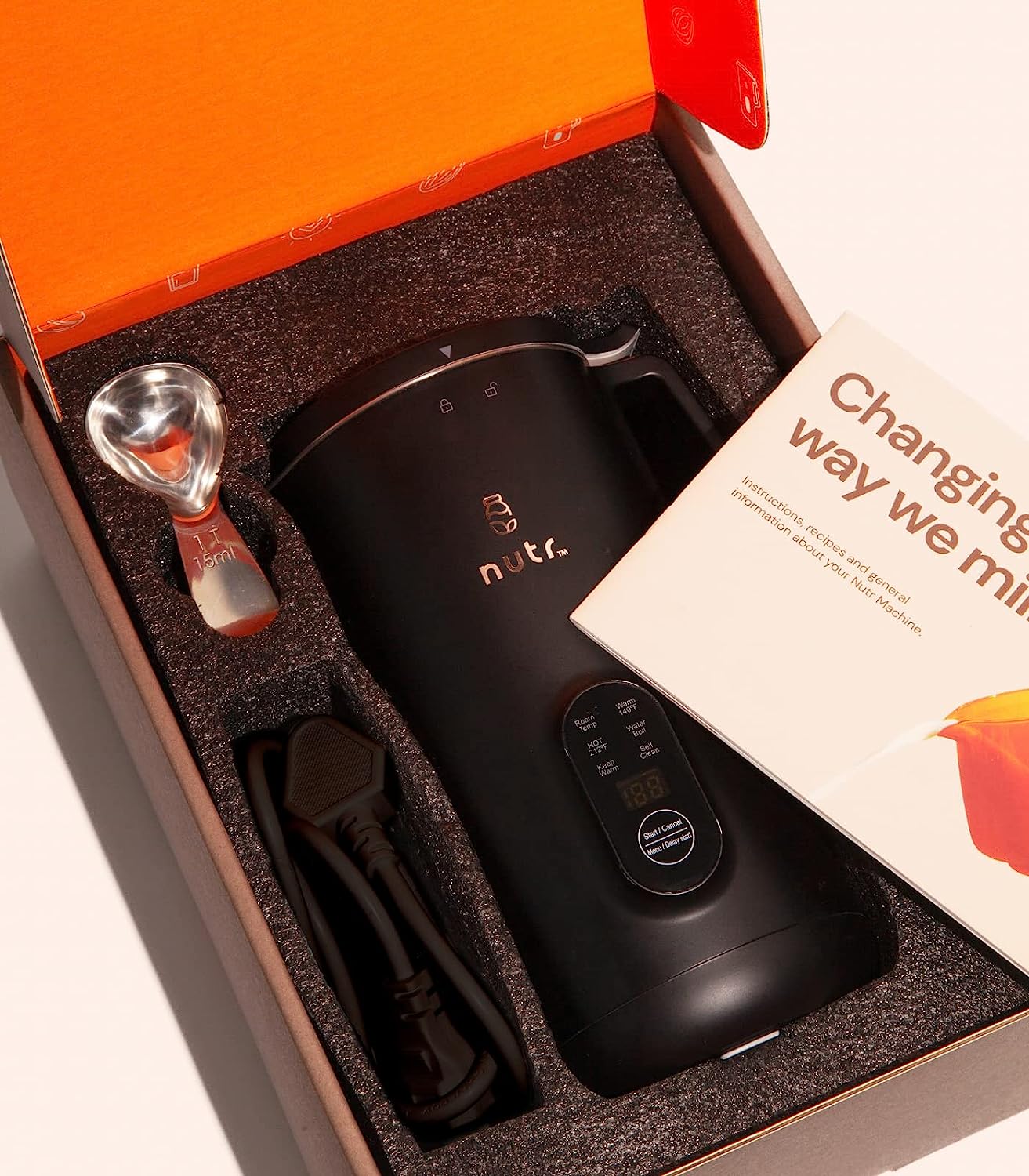 Nutr
17 Nutr nut milk maker
This is another great one for those interested in making their own vegan milk from home. It's super easy to use and will produce a smooth, creamy, delicious milk of your choice in just a few minutes. Grab it now while it's 16 percent off.
Find it here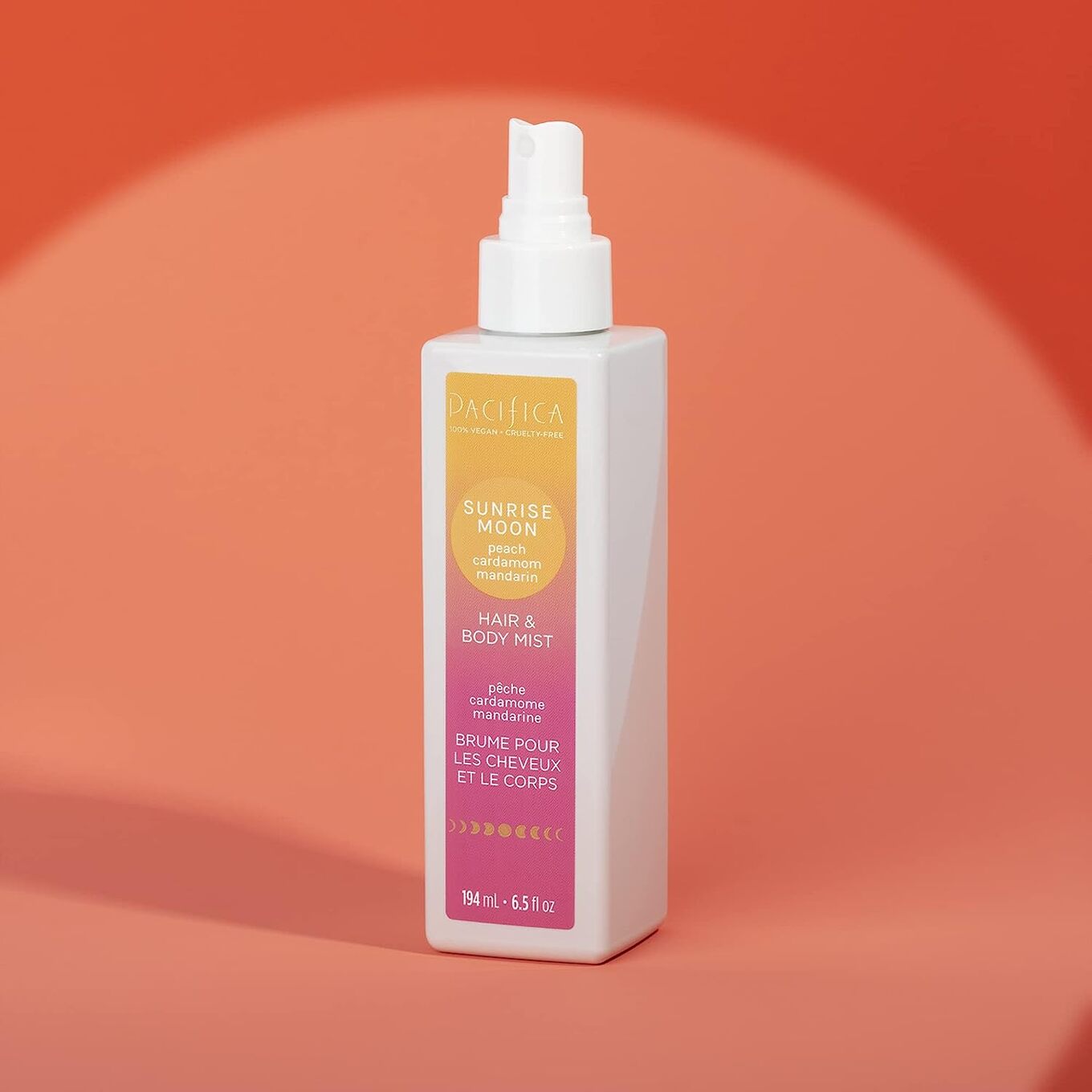 Pacifica



18Pacifica Beauty perfume
With notes of peach, cardamom, and mandarin, this vegan, cruelty-free perfume from Pacifica Beauty (which is 30 percent off right now) might just become your new go-to scent. As an added bonus, it can be used on your hair, too.
Find it here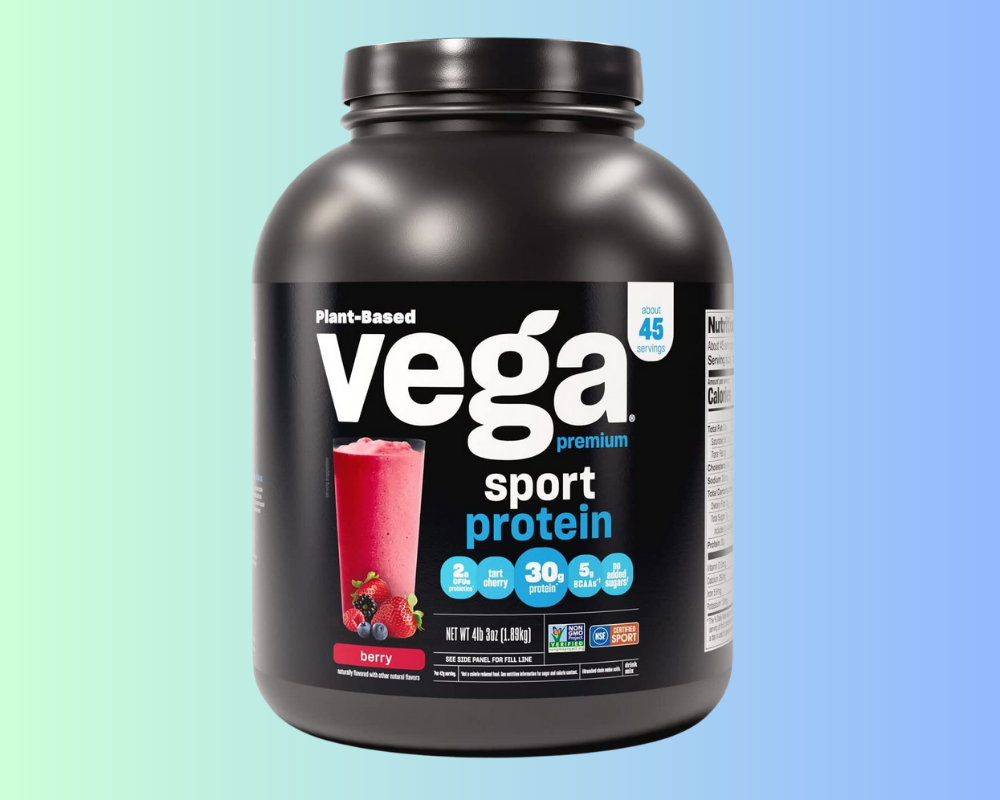 19 Vega protein powder
Support your post-gym recovery by giving your body a boost with this protein powder from Vega. It boasts 30 grams of protein per serving, and right now, it's 35 percent off.
Find it here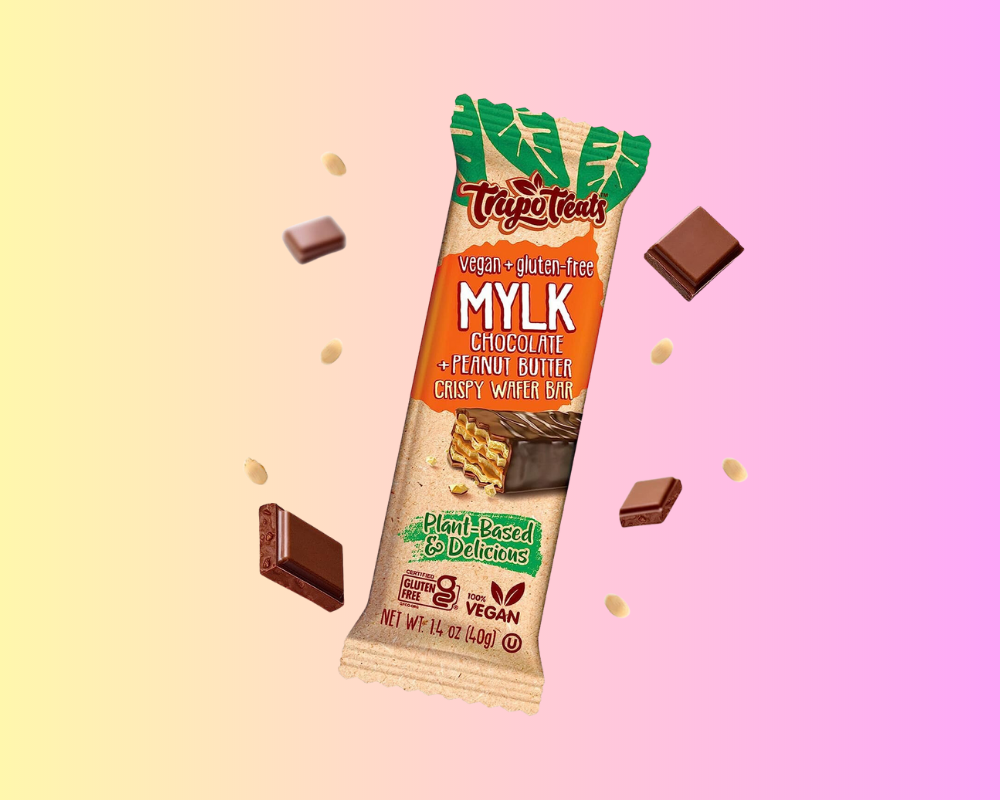 Trupo Treats
20 Trupo Treats
Crunchy, peanut-butter filled wafers enrobed in dairy-free milk chocolate … say less. Valid just during Prime Day sales, Trupo Treats is offering a coupon for 20 percent off. No discount code required, simply check off the box labeled "coupon" and wait for these decadent treats to arrive.
Find it here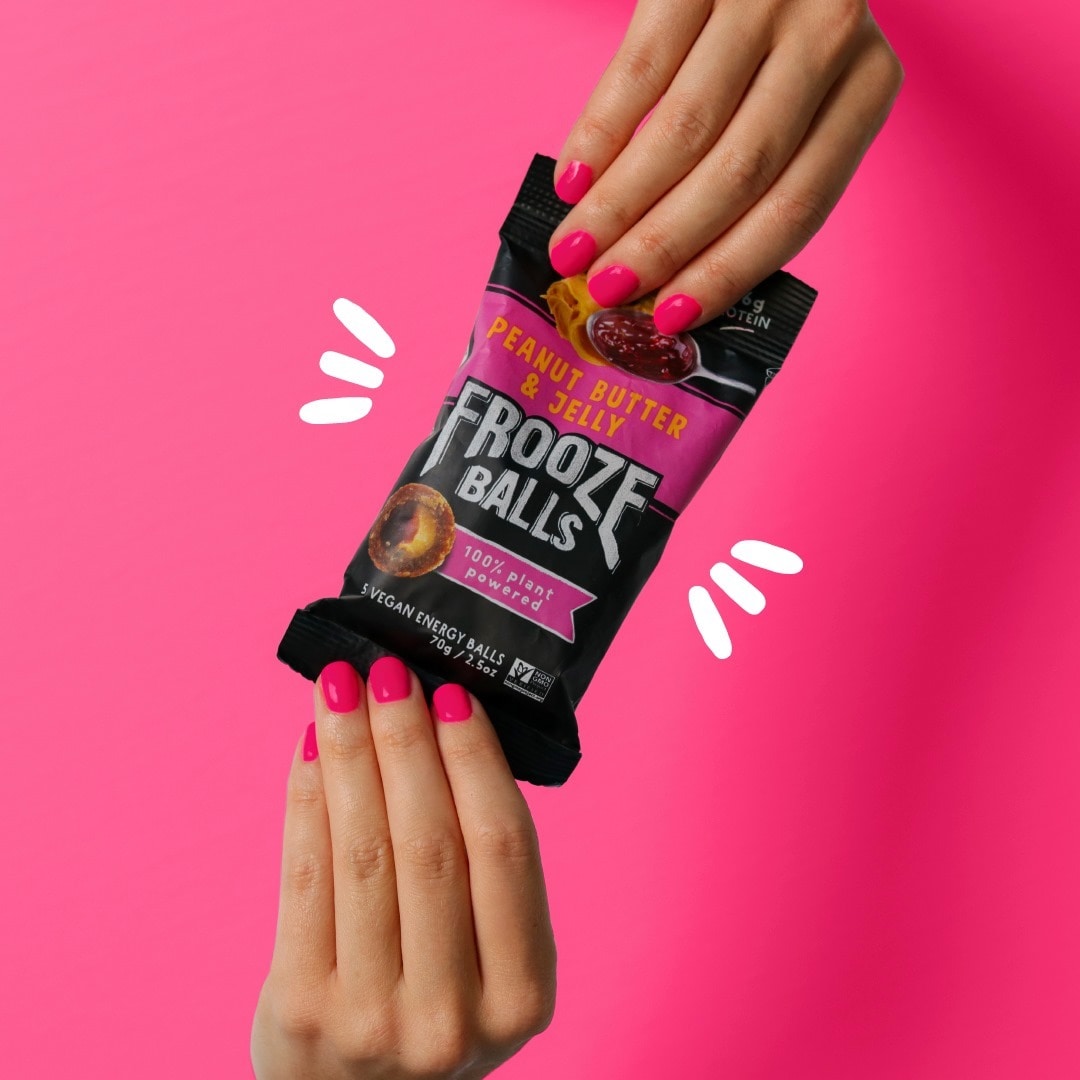 Frooze Balls
21 Frooze Balls
Packed with protein, these chewy energy balls are filled with peanut butter and jelly for a creamy, fruity snack guaranteed to keep you going. The best part? They're 20 percent off so you can save as you snack.
Find it here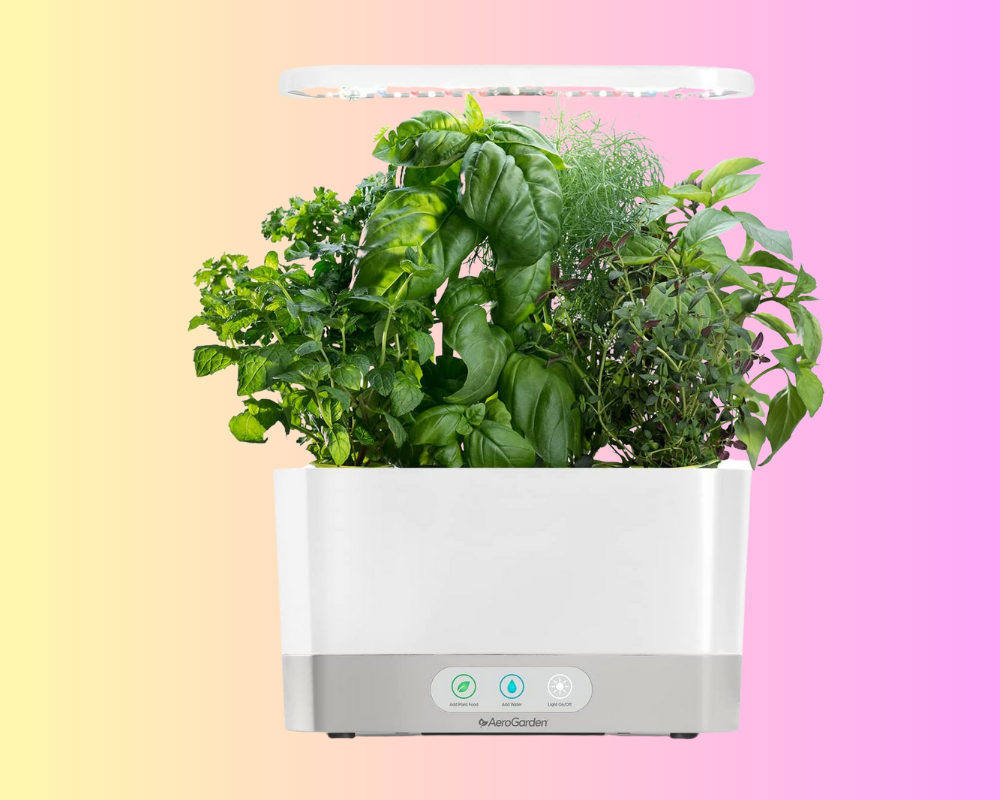 22 Hydroponic indoor garden
Don't let a lack of outdoor space prevent you from growing your own herbs. It's totally possible to grow indoors, especially when you have an indoor garden, like this best-seller from AeroGarden. And the best part? It's nearly 60 percent off.
Find it here
For more vegan shopping guides, read:
Here at VegNews, we live and breathe the vegan lifestyle, and only recommend products we feel make our lives amazing. Occasionally, articles may include shopping links where we might earn a small commission. In no way does this effect the editorial integrity of VegNews.