The coronavirus pandemic led to the unprecedented rise in popularity of sourdough, pancake cereal, and dalgona coffee in 2020, largely thanks to social media platforms such as Instagram and TikTok. The following year, Impossible Foods cheeseburgers, "flexitarian" diets, and pickled vegetables took the spotlight. With consumers wanting to lower their environmental impact now more than ever, we're predicting 2022 will be the biggest year yet for vegan food. Look out for these major plant-based food trends in this new year and let's get cooking!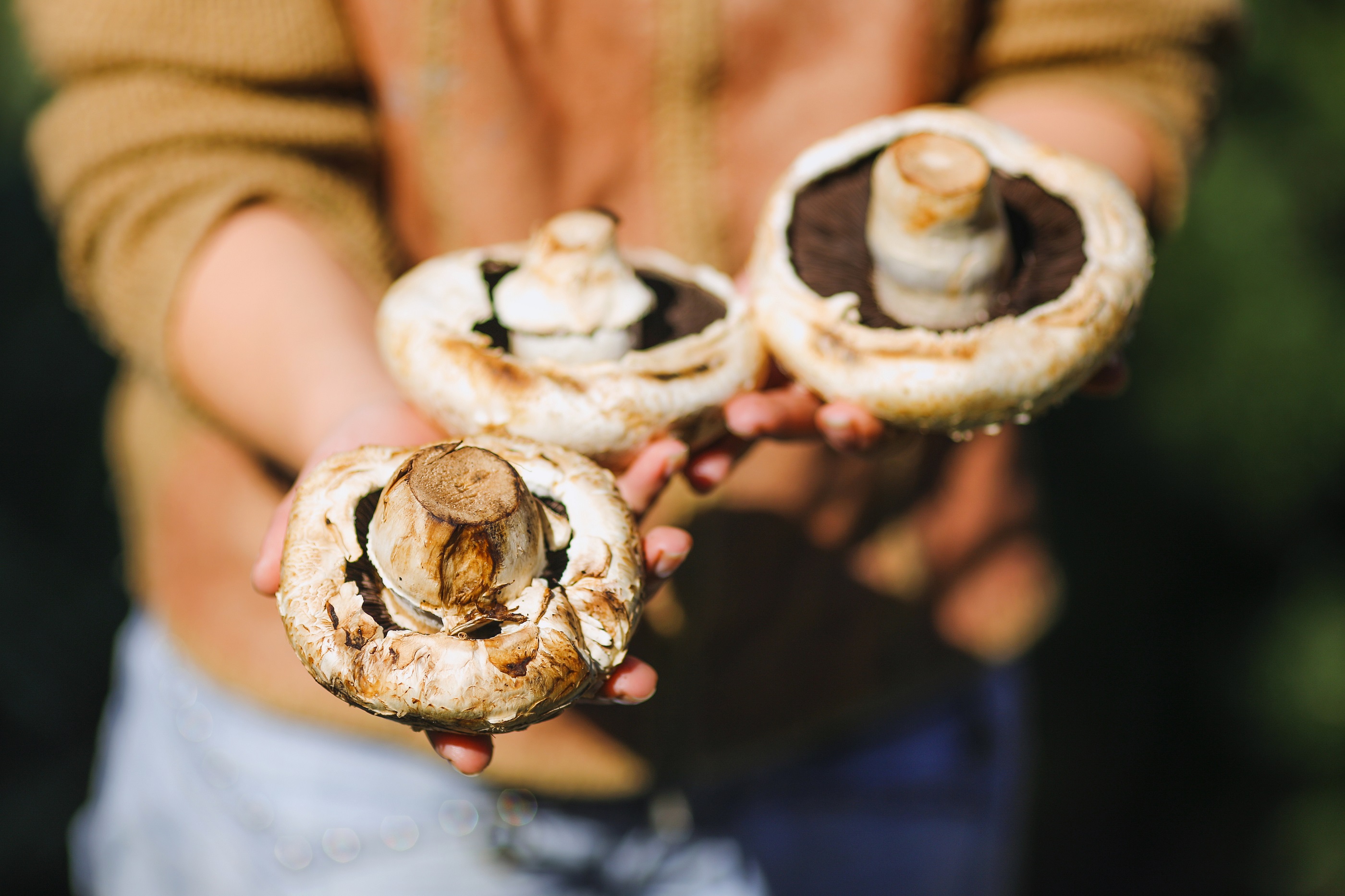 1 Mushrooms
The humble spore is actually a nutrient powerhouse that could even lower risk of depression in those that consume the vegetable regularly. Mushrooms are high in necessary nutrients such as selenium, potassium, magnesium, and vitamin D, which can reduce the risk of developing Alzheimer's, heart disease, cancer, and diabetes. Companies far and wide utilize the magic ingredient in everything from lion's mane coffee to shiitake vegan jerky, and we predict even more products to come.
Try this recipe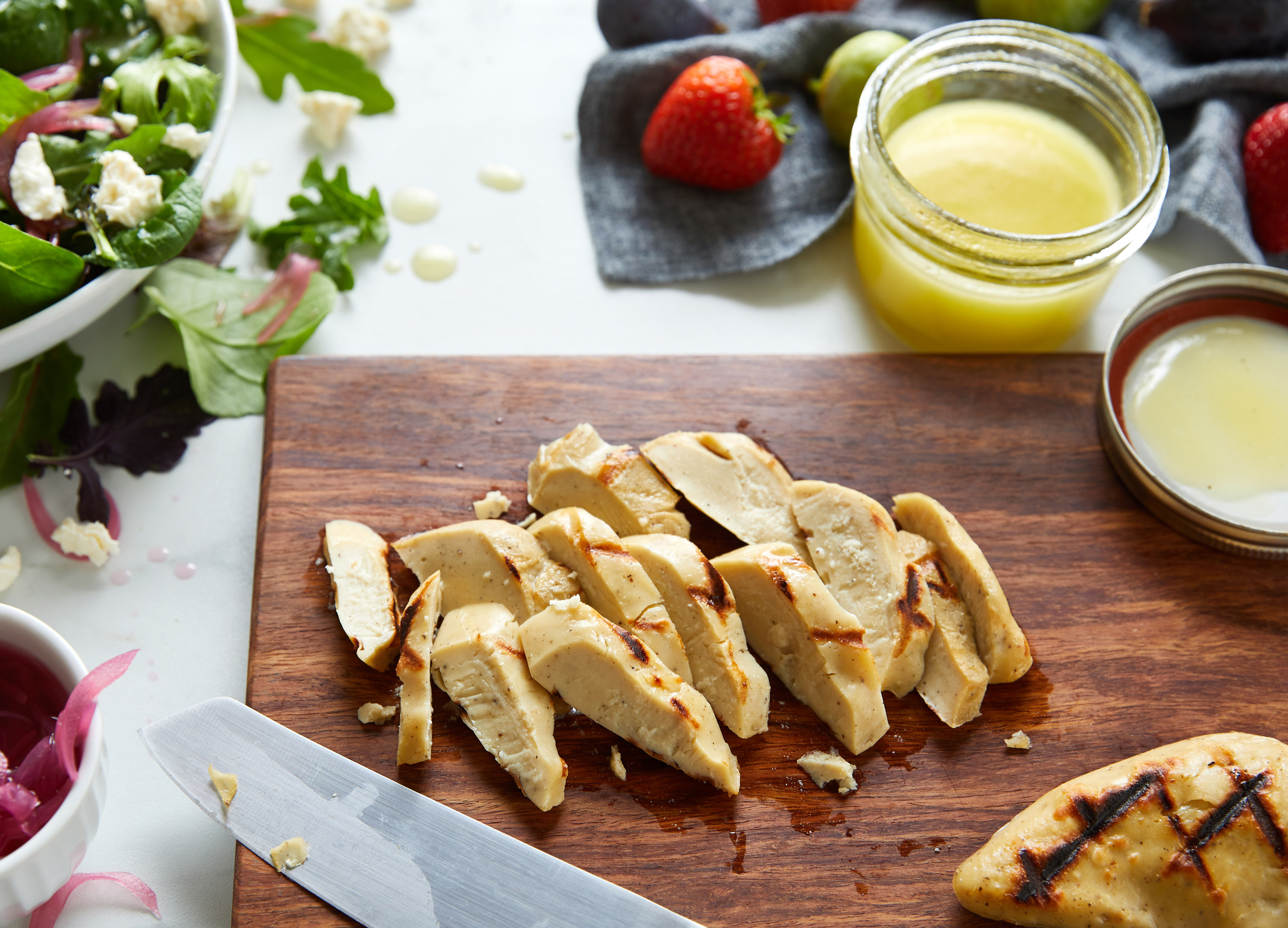 Good Meat Chicken
2 Plant-based chicken
As the race to replace chicken still rages on, consumers have their pick of plant-based products. In 2019, fast-food chain KFC launched its Beyond Fried Chicken in collaboration with vegan brand Beyond Meat at one location in Atlanta, GA, where it sold out in less than five hours. Since then, KFC has expanded the launch to all of its locations nationwide. Panda Express, another popular chain known for its chicken, launched its first vegan menu item made with Beyond Meat where it sold over 1,300 pounds on the first day. Newly released Impossible Foods nuggets and Beyond Meat tenders are quickly entering the foodservice channel and reaching supermarket store shelves. And you'll see them nearly everywhere throughout 2022, much like the brands' respective burgers. Plus, skin-on vegan chicken wings will also be hitting the market.
Read our ultimate guide to vegan chicken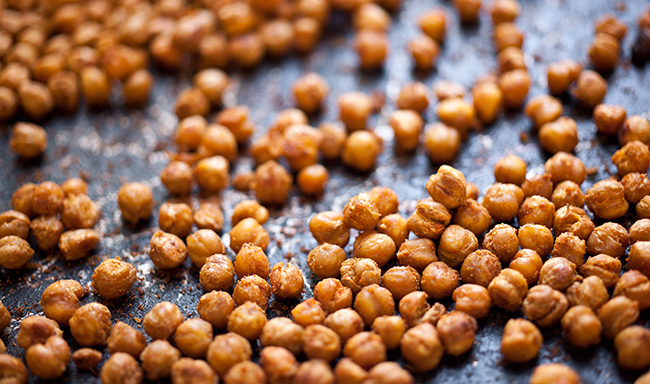 3 Chickpeas
If it's ever a time for a comeback, it's now and chickpeas are ready for their newfound spotlight. And frankly, what can't you make with these humble legumes? There's classic hummus, unexpectedly delicious brownies, and healthy pizza crust, plus so much more to make with this allergen-friendly food. Even Whole Foods named the chickpea as one of its next big things in its past annual food trend report.
Breakfast is served!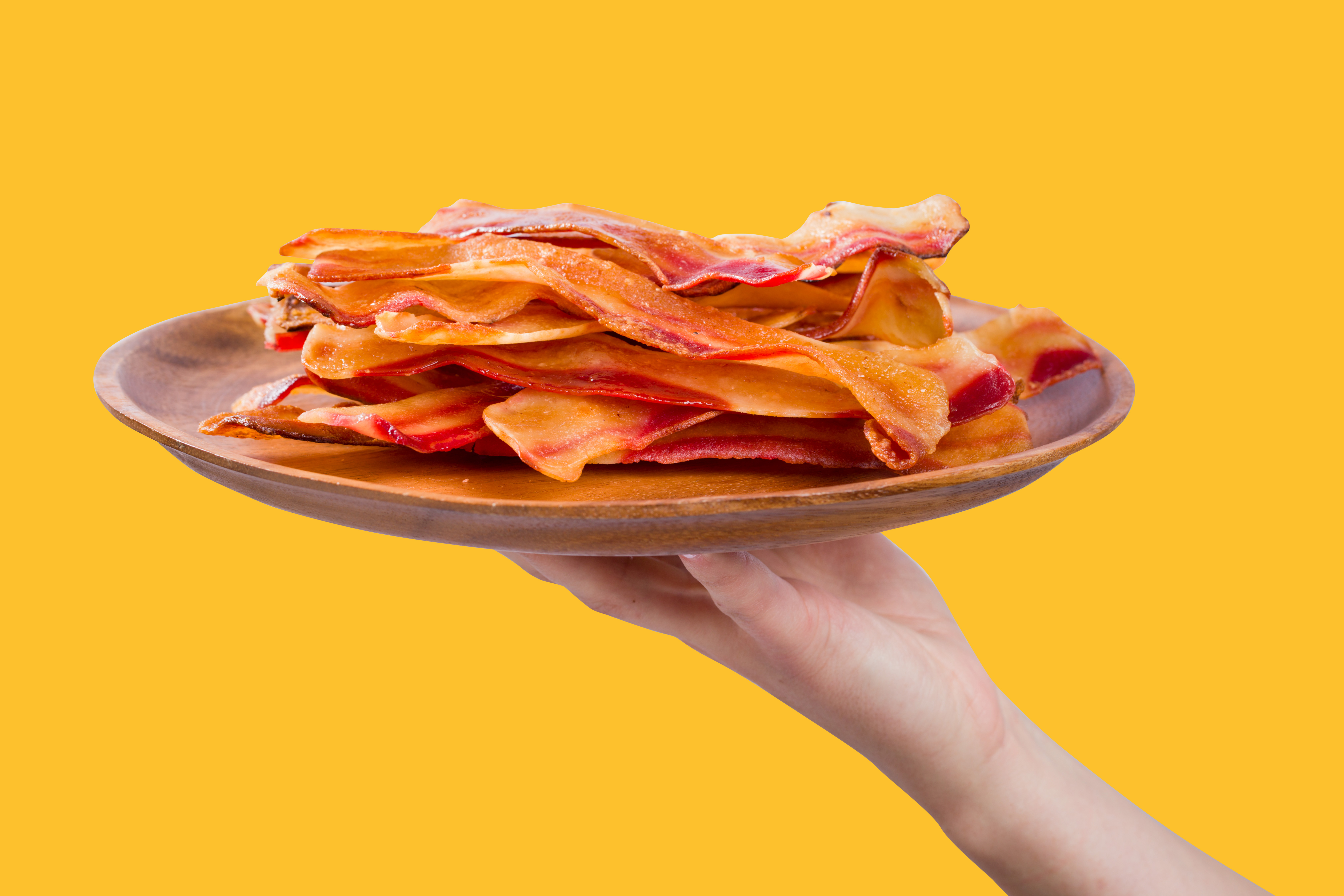 Hooray Foods
4 Vegan bacon
Move over burgers—is it the year of the vegan bacon? Gordon Ramsay and even former Dunkin' CEO David Hoffman think so. Ramsay recently dropped a viral crispy vegan bacon recipe on TikTok to much fanfare, while Hoffman invested in San Francisco-based Hooray Foods, makers of hyperrealistic vegan bacon (they've sold over 1.3 million bacon strips in the US since its retail debut in 2020). With more brands than ever creating vegan bacon, particularly realistic-looking versions, we're predicting the demand will only increase from here on out.
Make your own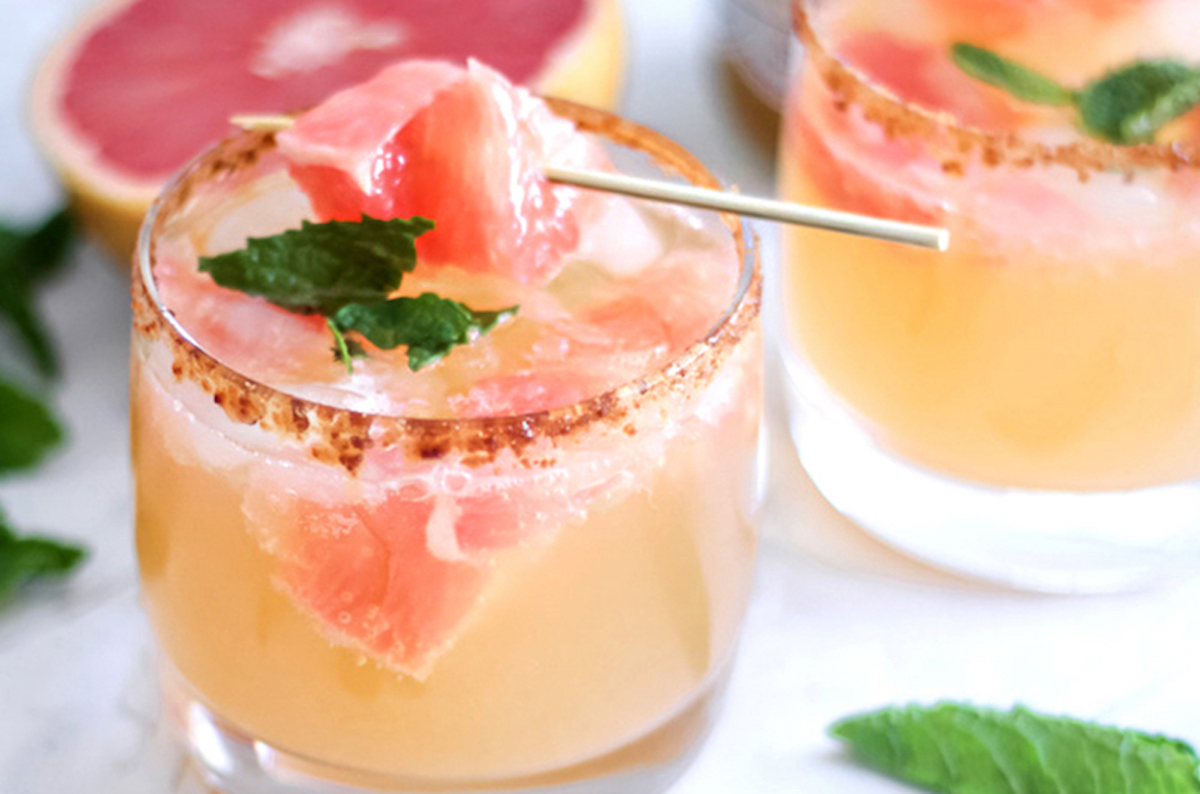 5 Alcohol-free libations
No-booze is the new buzz as consumers cut back on alcohol, prompting a new wave of non-alcoholic spirits and cocktails to gain momentum. Sales of non-alcoholic beverages rose 33.2 percent in the last year and total sales reached $331 million. Plus, with Dry January fully underway, sales are expected to reach new heights. Brands like Ghia, Kin Euphorics, and Ritual Tequila offer a game-changing way to socialize … without the inebriating qualities. Bottoms up!
For more vegan trends, read:
Will These 8 Trendy Vegan Foods Actually Make You Healthier?
22 Vegan Wellness Trends Everyone Will Be Trying in 2022
Yelp Reveals Its Top Vegan Restaurant Options in Every State