There was a time when you could find a vegan-friendly burger at McDonald's—but only if you lived near one of the eight test locations sprinkled across Texas, Iowa, Louisiana, and Southern California. At its height, the chain's vegan-friendly burger—dubbed the McPlant—was served in 600 restaurants from February to August of 2022 as a test for future markets.
Due to slow sales, the burger (which could be made vegan by removing the cheese and mayo) was not greenlit for a nationwide expansion plan, forcing plant-based patrons to get scrappy when it came to ordering.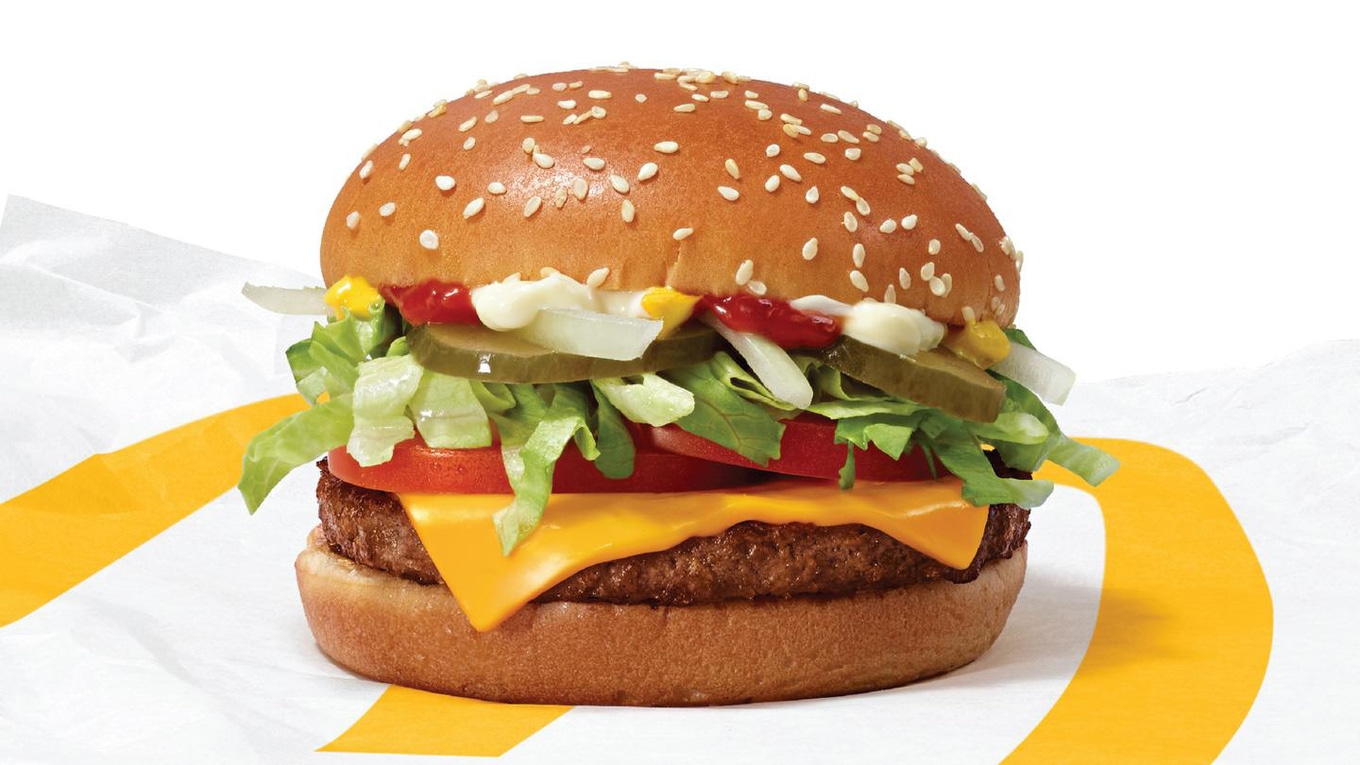 McDonald's
To be perfectly straightforward, stateside, McDonald's is not a particularly vegan-friendly option. If you're in the mood for fast food (or limited in choice simply by what's around), there are other chains that do plant-based better such as Burger King, Subway, and even Panda Express (goodbye Beyond Orange Chick'n, hello Eggplant Tofu).
Regardless, if you do find yourself at a McDonald's, know that there are at least a few things you can eat. Here are all the vegan items at McDonald's.
What's vegan at McDonald's?
While vegan options at McDonald's are limited, outside of the US, the fast-food giant has made significant strides.
In the United Kingdom, a fully vegan McPlant (complete with plant-based mayonnaise and dairy-free cheese) is a permanent fixture on the menu alongside other vegan offerings such as chicken wraps, fried veggie dippers, French fries, mini carrots, and fruit sticks. The chain's vegan offering can also be found in Australia and the Netherlands.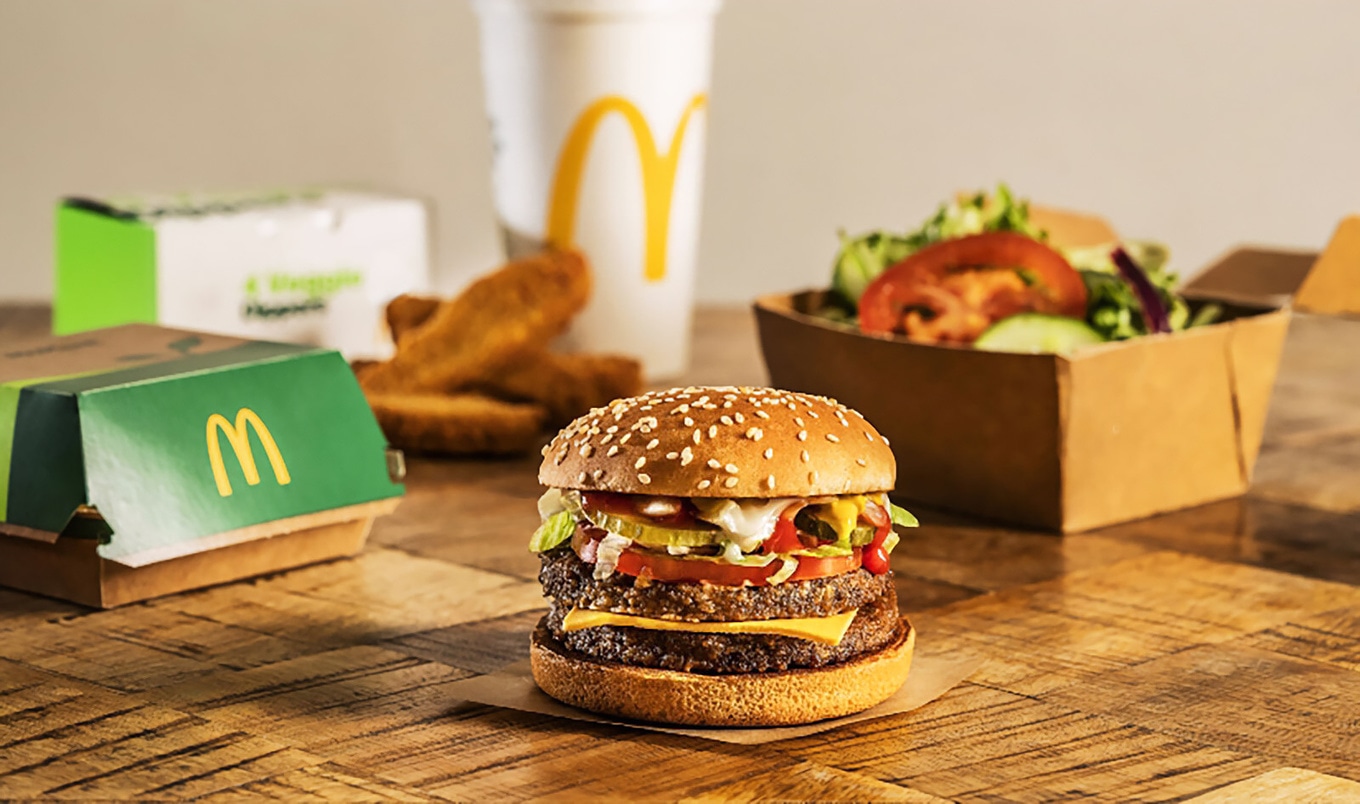 McDonald's UK
This January, McDonald's introduced the Double McPlant in all locations across the UK and Ireland. And in February, the international chain unveiled plant-based McNuggets—made in collaboration with Beyond Meat—in Germany's 1,400 McDonald's locations. McDonald's US, it's time to step up your game.
Vegan fast-food items that have come and gone
America's short-lived McPlant is not the only plant-based menu item we've seen cycle through a fast-food chain in the blink of an eye. Burger King kicked off the momentum in 2019 when it launched the Impossible Whopper. Like the McPlant, this sandwich could be modified by removing the mayonnaise. This item has endured, but many plant-based alternatives that have come after it failed to stand up to the test.
Most recently, Panda Express pulled its Beyond Orange Chicken. The Asian-inspired chain launched the Beyond Meat-based item in a handful of locations during the summer of 2021 then expanded to 2,300 US restaurants in September 2022. As of this January, the limited-time offering has run its course and will not be restocked for the foreseeable future.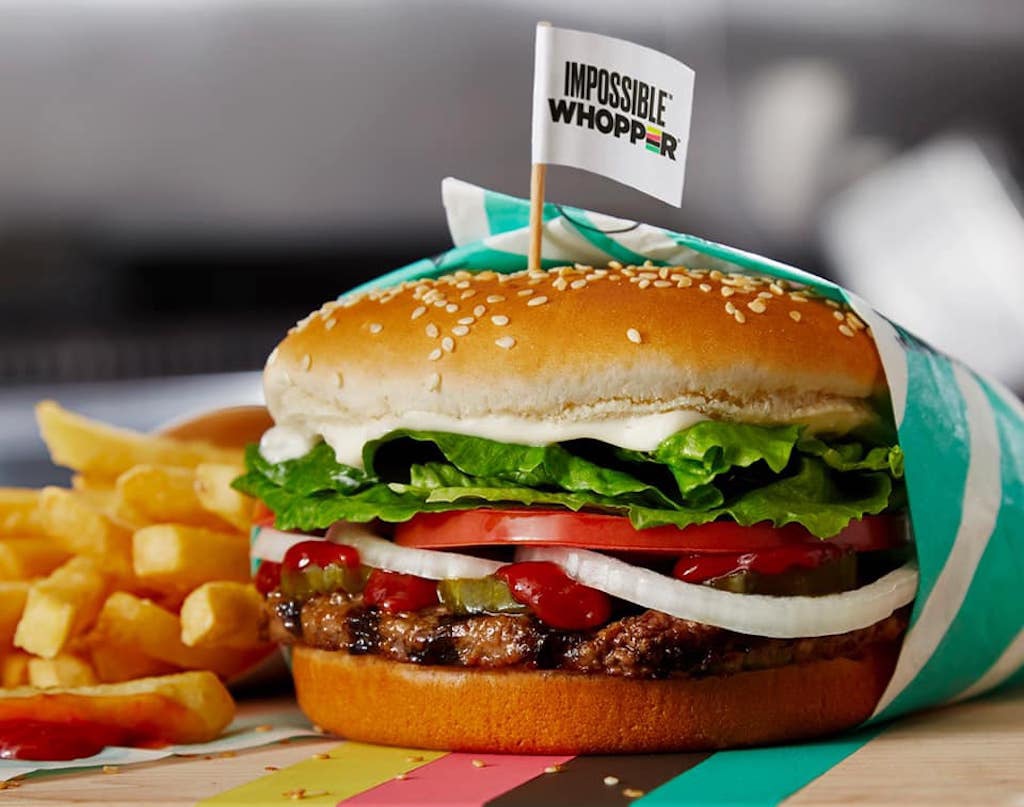 Burger King
In July 2020, El Pollo Loco rolled out its vegan Chickenless Pollo. Unlike other chains, El Pollo Loco made its own product in lieu of reaching out to an established plant-based meat company. The soy-based pollo was discontinued a few months later.
Kentucky Fried Chicken also teased us with a short-lived vegan chicken item. Following a series of in-market tests that began as far back as 2019, the Beyond Meat-based vegan chicken rolled out to 4,000 US locations in January 2022. Like other plant-based items that were limited to a finite amount of time, the Beyond Fried Chicken was removed quietly and without any indication of a future return.
Vegan options at McDonald's
The McDonald's menu is not marked with any green leaves or 'V' icons that indicate a vegan option, but that doesn't mean every single item contains animal products. Between the accidentally vegan items and some modifications, plant-based patrons won't walk away hungry. Here is what is vegan at McDonald's.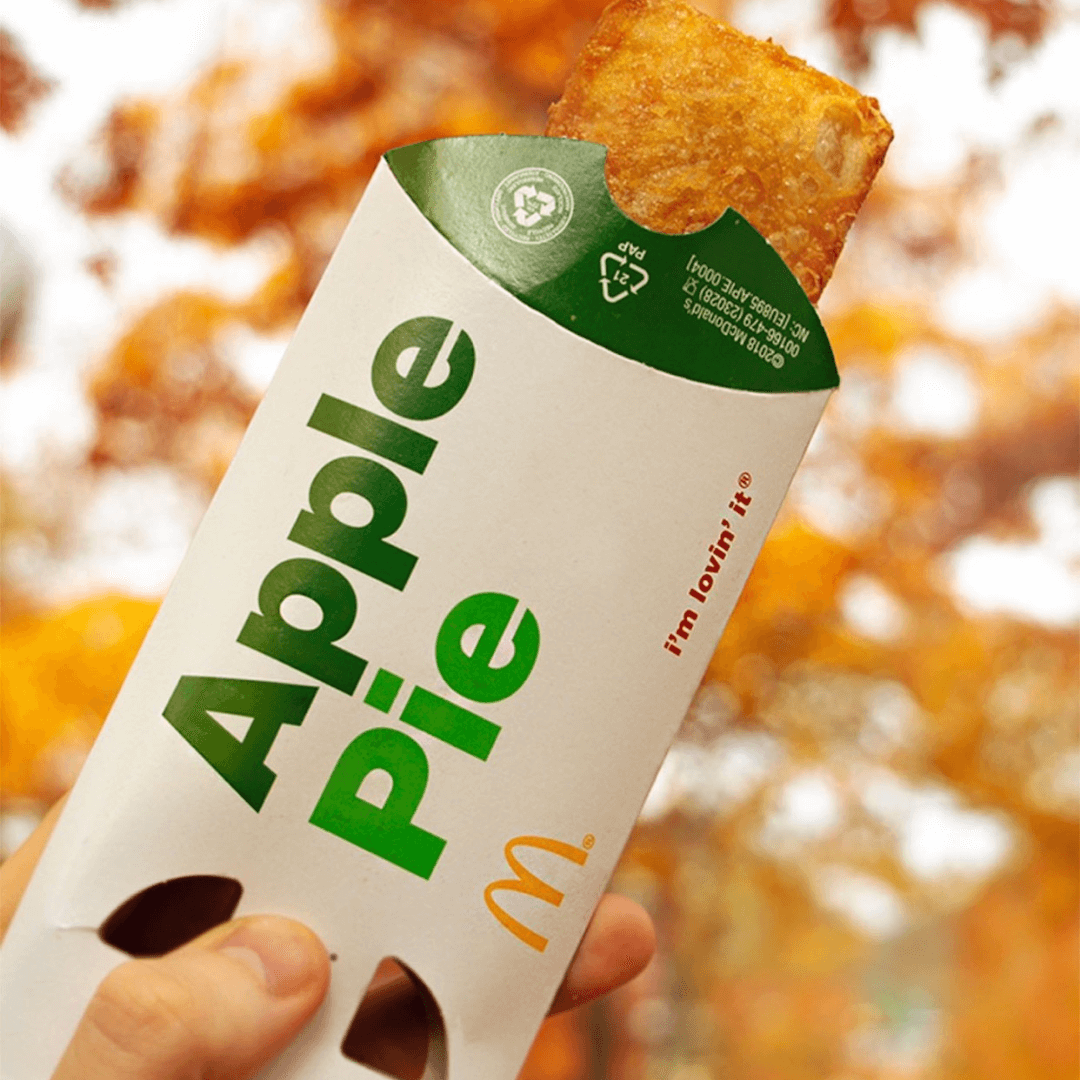 McDonald's UK
1 McCafé Bakery and sweet treats
Considering vegan pastries are a rare find at most fast-food chains, we're fairly thrilled that the flaky, sugar-dusted Baked Apple Pie is completely free from animal ingredients. For now, it's the only vegan option on either the bakery and sweet treat menus.
2 Breakfast
Don't touch those hash browns. Unlike most fast-food spuds, McDonald's hash browns contain animal derivatives. It's a bit odd, as the offending ingredient is beef flavoring—which is made with milk and wheat, not beef. Avoid the oatmeal, too. It's made with light cream. The one vegan option in the A.M. is a plain English muffin.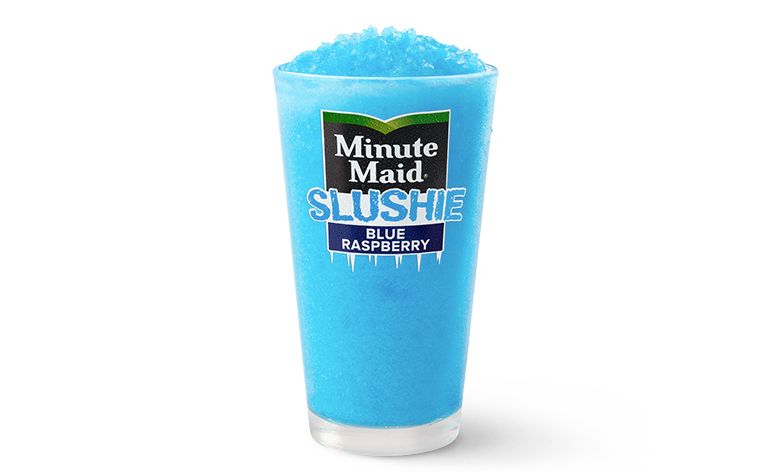 McDonald's
3 Beverages
Of course, there are soft drinks, but McDonald's offers a few unique beverage options you may wish to consider. All the frozen Fanta slushies are vegan (Blue Raspberry and Coca-Cola) as well as the Honest Kids Appley Ever After Organic Juice Drink and Minute Maid Premium Orange Juice. Black coffee is safe as well, but be prepared to drink it straight or just with sugar—non-dairy milks are not (yet) available. Avoid the smoothies; they are made with dairy-based yogurt.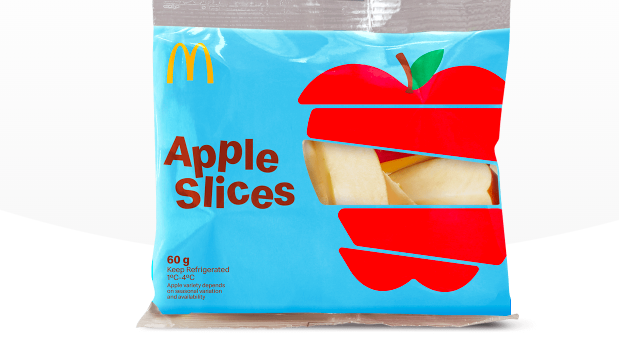 McDonald's
4 Sides
Surprise! McDonald's fries are not vegan (at least in the US). Like the hash browns, they contain beef flavoring that is made from milk. A good rule of thumb is to stay away from potato products here. However, apple products seem to be in the clear. Just as the apple pie is vegan, the apple slices on the sides menu are good to go (and likely the healthiest option on the entire menu).
5 Burgers and sandwiches
At the moment, there are no vegan options in this category in the US … unless a condiment sandwich sounds appealing—the bun, ketchup, mustard, onions, tomatoes, lettuce, and pickles are vegan. We'd suggest seeking a sandwich elsewhere.
6 Sauces
Without French fries or sandwiches, we're not quite sure what to put sauces on, but it's always good to know what's vegan. Along with the standard ketchup and mustard, the Tangy Barbeque and Sweet 'N Sour dipping sauces are free from animals. Our tip to you: take these sauces home to dip your favorite vegan nuggets.
For more vegan fast-food, read: