Dessert is, arguably, one of life's greatest pleasures. Whether you're indulging because it's a special occasion, or simply because it's a gray Tuesday and you feel like it, you can't go wrong with a little sweet treat.
There are many choices when it comes to vegan dessert (find all of our favorites here), and if you're looking for something with a little less sugar than your average tub of Ben & Jerry's, for example, you won't be disappointed either. Below, we've gathered some of the best vegan desserts with no sugar added so you can still indulge your sweet tooth and watch your sugar intake at the same time.
What can you replace added sugar with?
There are a number of ways to make desserts irresistibly sweet without resorting to adding extra refined sugar. Dates, bananas, stevia, cacao nibs, and berries are just a few examples of the plant-based ingredients that will make your after-dinner treat deliciously sweet and satisfying. Plus, many of these options are healthy, too—particularly the fruits, which are packed with vitamins, minerals, and antioxidants.
For inspiration on how to use them in tasty recipes, check out the list below.
11 vegan desserts with no sugar added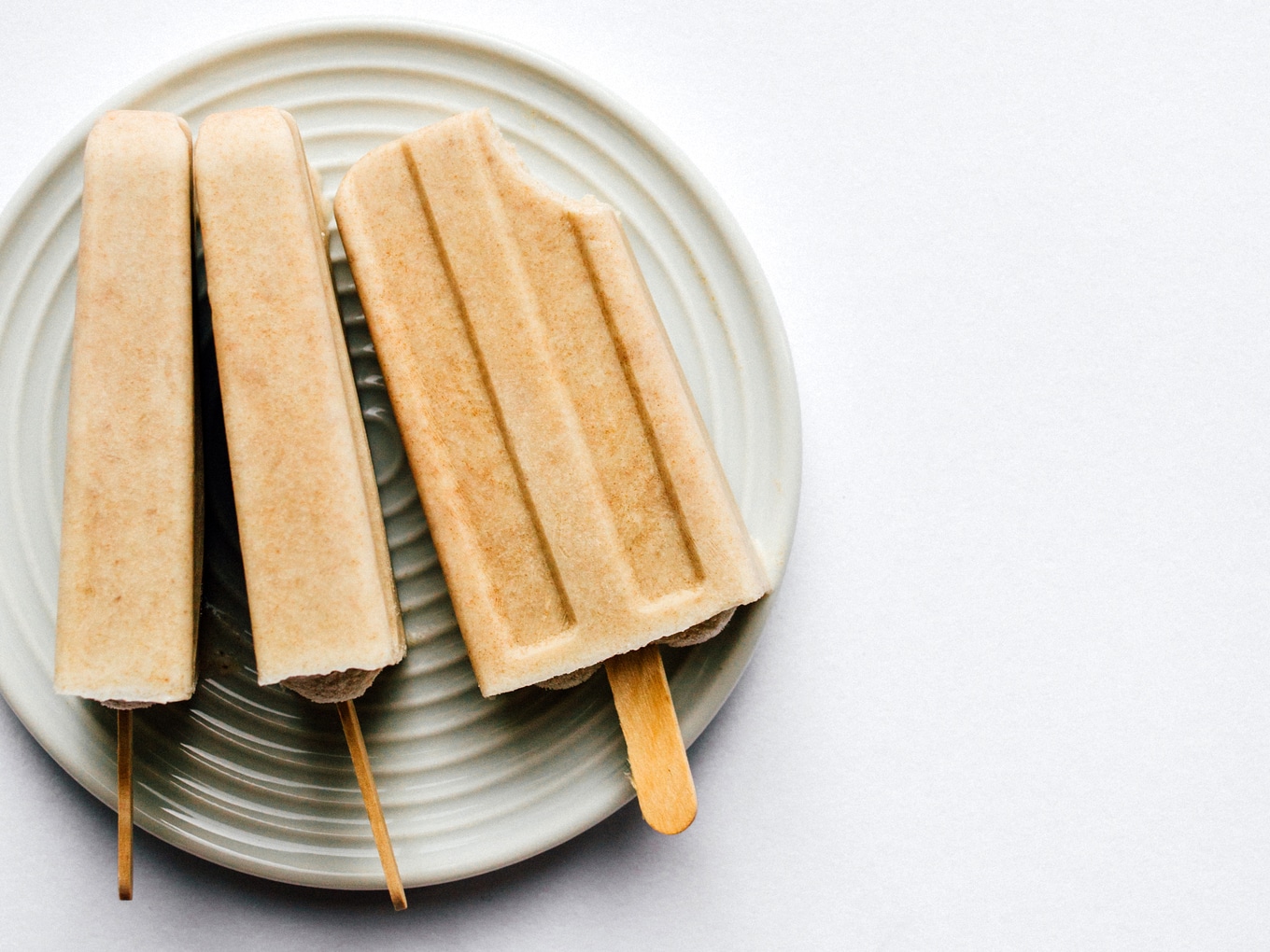 Sarah Bond
1 Vegan Dulce Date Leche Popsicle
This popsicle recipe relies on Medjool dates, which are known for their sweet, caramel taste, as well as full-fat coconut milk, vanilla extract, and a little bit of salt. The result is a refreshing, healthy dessert, which will help you cool down on a hot summer's day.
Get the recipe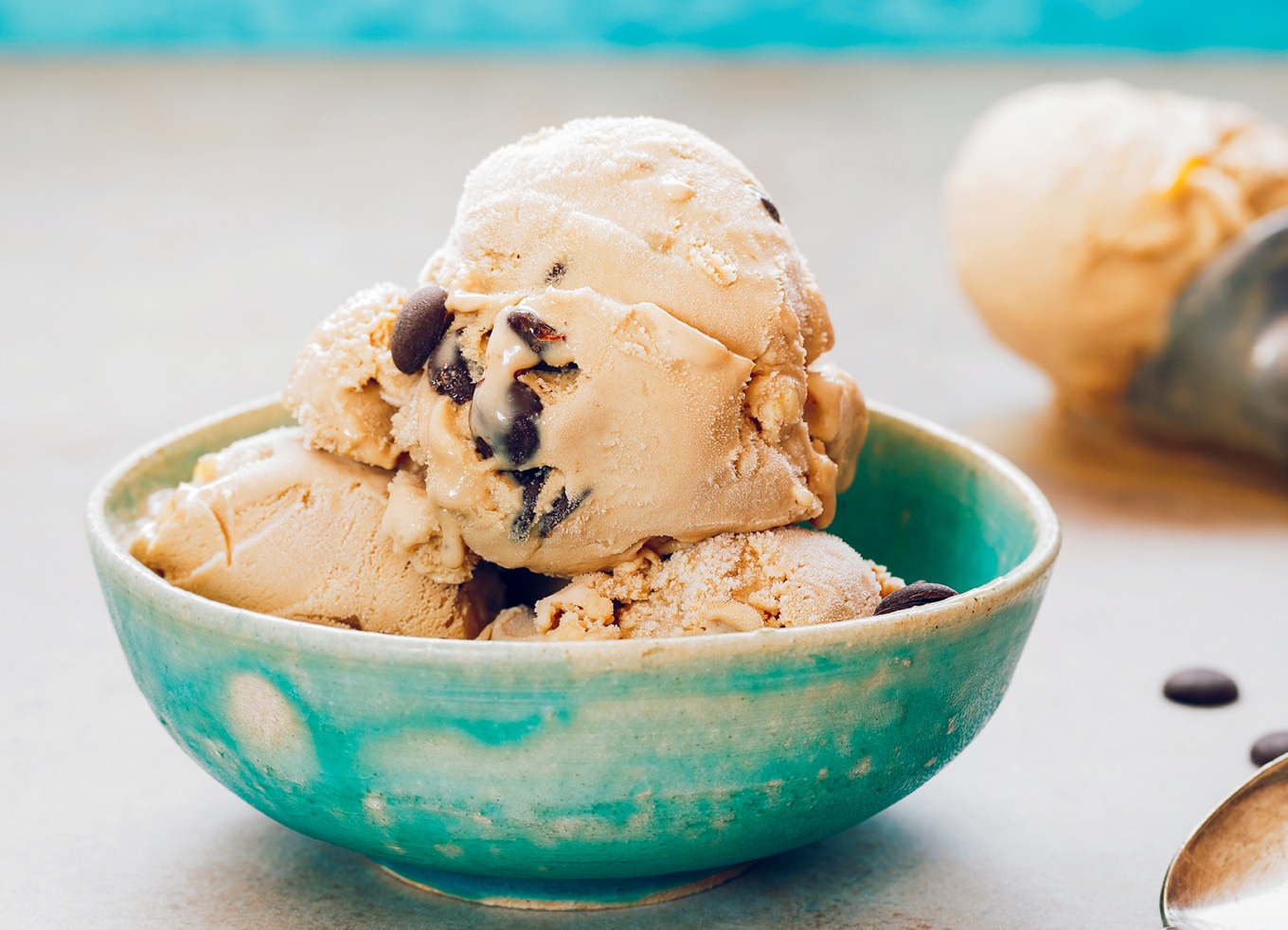 Alleko
2 Chocolate Chip Oat Milk Banana Ice Cream
That's right, you don't need refined sugar to make delicious ice cream. Instead, you can whip together frozen bananas, oat milk, and vanilla extract, with a small helping of chocolate chips, to create a creamy, addictive dessert. Reach for sugar-free chocolate chips to keep this truly free of any added sugar.
Get the recipe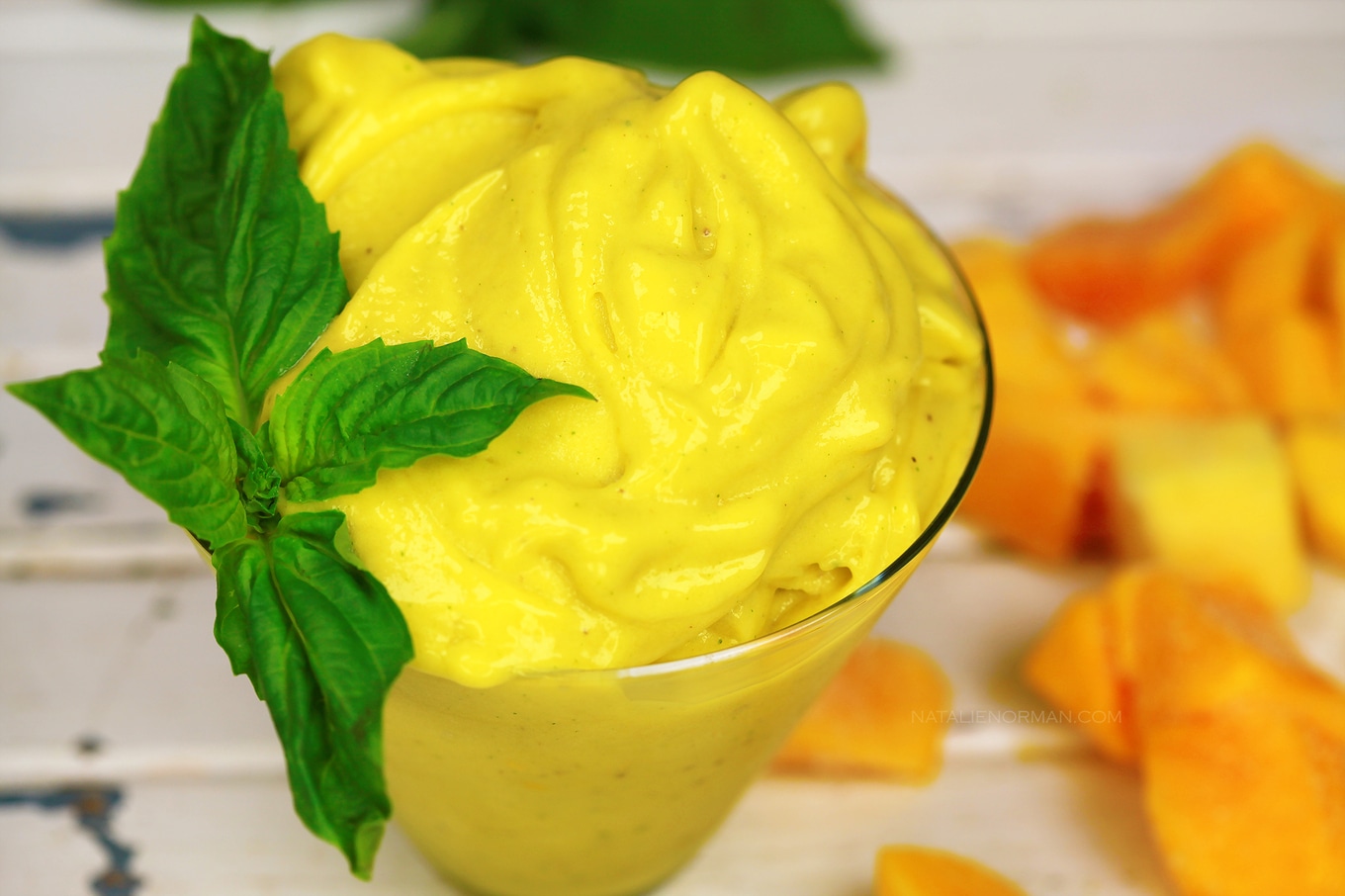 Natalie Norman
3 Mango Basil Sorbet
When you want a simple, wholesome dessert, sorbet is always a great option. Made with banana, mango, and lime juice, with just a hint of basil, this recipe is fruity, refreshing, and nourishing.
Get the recipe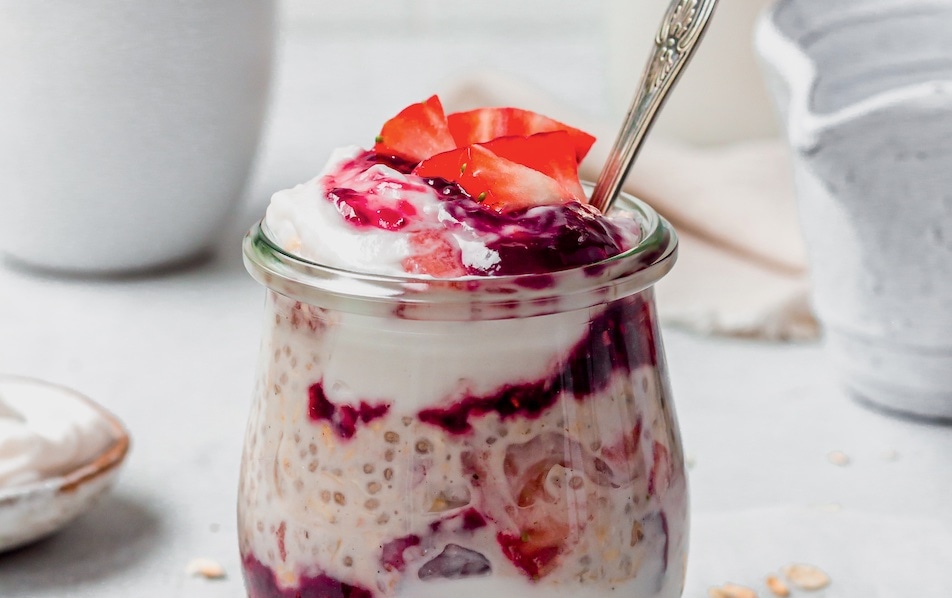 4 Strawberries and Cream Overnight Oats
If you're looking for a quick dessert (or sweet breakfast) that can be made quickly and ahead of time, look no further than overnight oats. The delicious mix of strawberries, coconut yogurt, chia seeds, oats, and vanilla extract, takes just 10 minutes to whip up the night before.
Get the recipe
Chef Ahki
5 Coconut-Lime Smoothie
Sometimes, the best kind of dessert is one you can drink—especially if you're feeling too full from a big dinner. This creamy, smooth, and tasty mix features avocado, lime, dates, coconut water, and ice cubes.
Get the recipe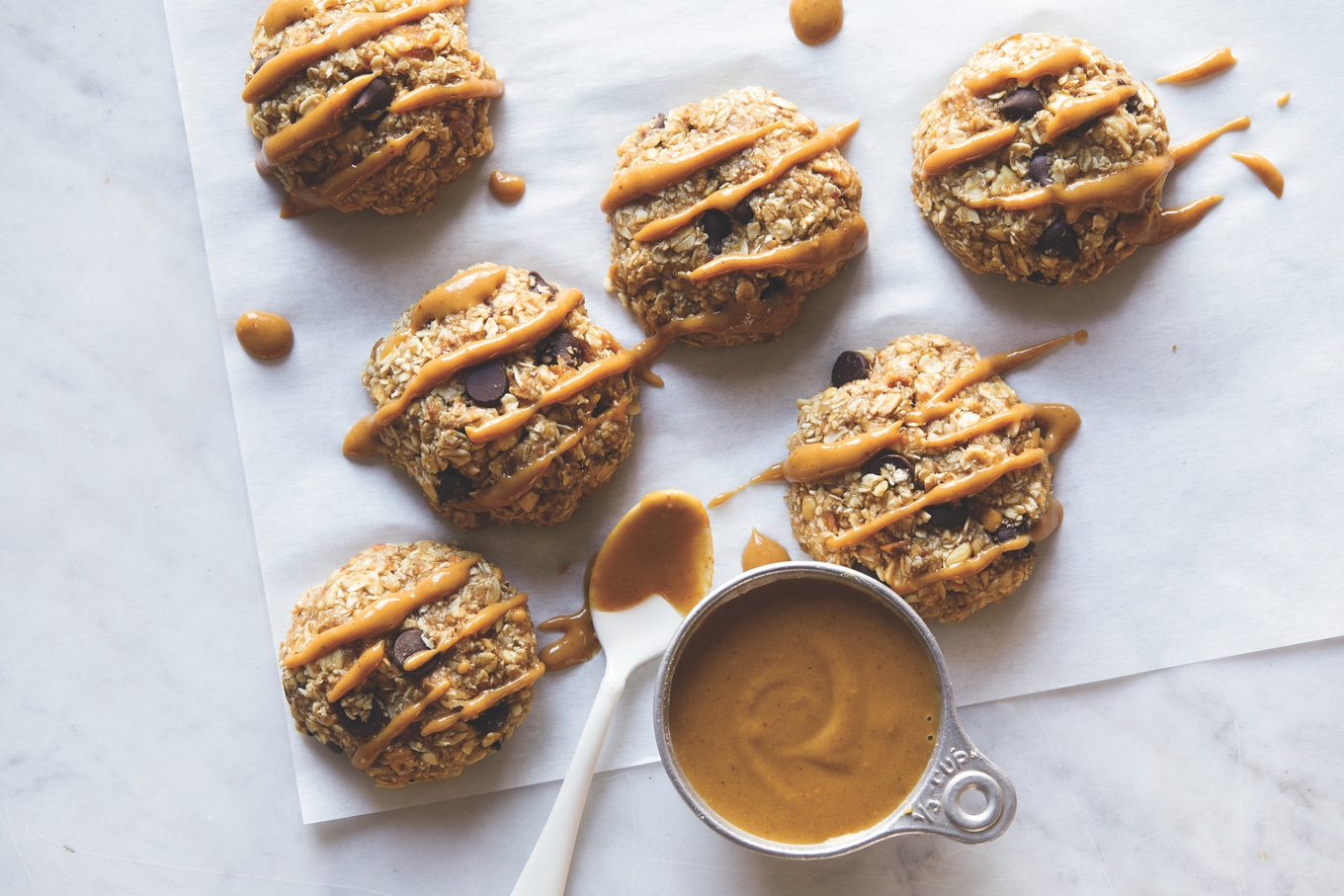 Mareya Ibrahim
6 No-Bake Oatmeal Peanut Butter Chocolate Chip Cookies
Granulated stevia, which comes from the Stevia rebaudiana plant, adds the necessary sweetness to these delicious oatmeal peanut butter chocolate chip cookies. If you prefer, swap out the chips for dried fruits and nuts for an equally delicious chocolate-free option.
Get the recipe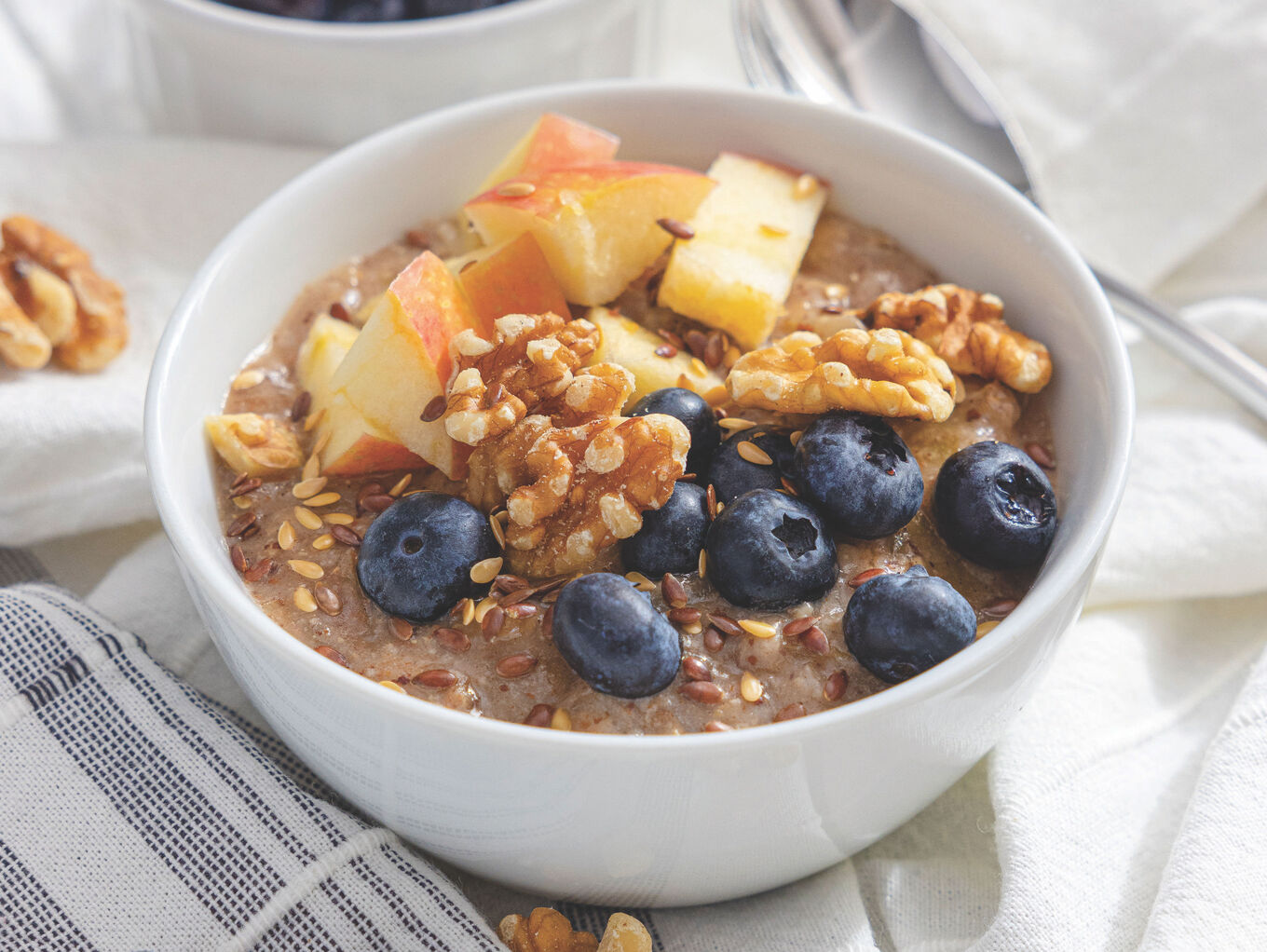 7 Slow Cooker Apple Pie Coconut Oatmeal
This is another option that doubles as a dessert or a breakfast, depending on your preference. It's rich, easy to make, and ultra-warming, making it the perfect go-to treat for a chilly fall or winter's day.
Get the recipe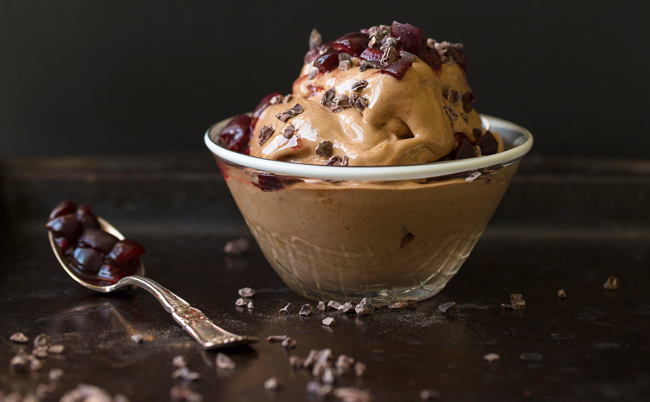 Blissful Basil
8 Double-Chocolate Cherry Chunk Ice Cream
In yet more proof that indulging in ice cream doesn't automatically equal a sugar overload, this super tasty dessert recipe is made with a combination of raw cacao powder, cacao nibs, and speckled bananas.
Get the recipe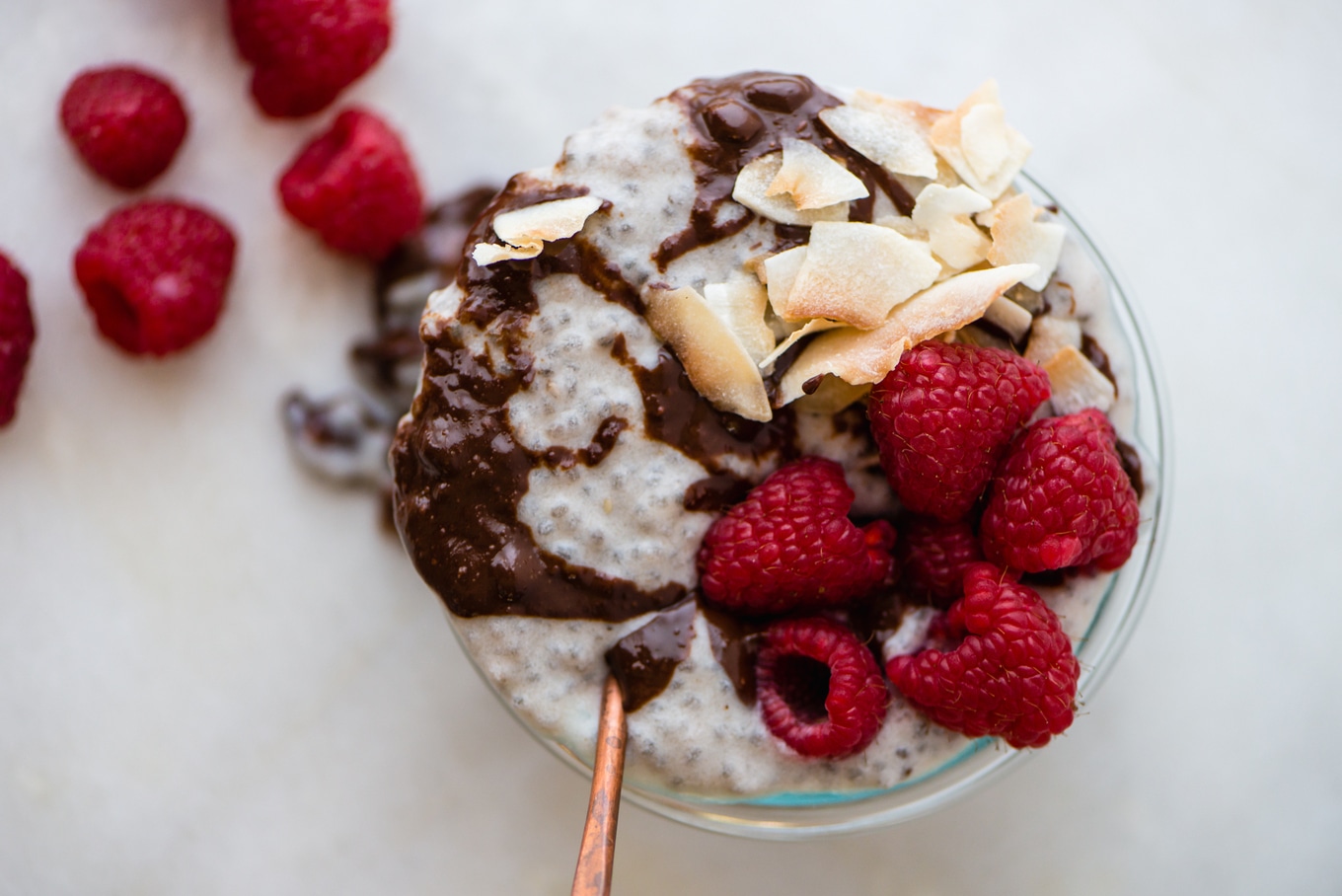 9 Banana Tahini Chia Pudding
Top this nourishing pudding recipe with your own homemade peanut butter chocolate sauce for extra indulgence. It's simple to whip up, filling, delicious, and guaranteed to please the whole family.
Get the recipe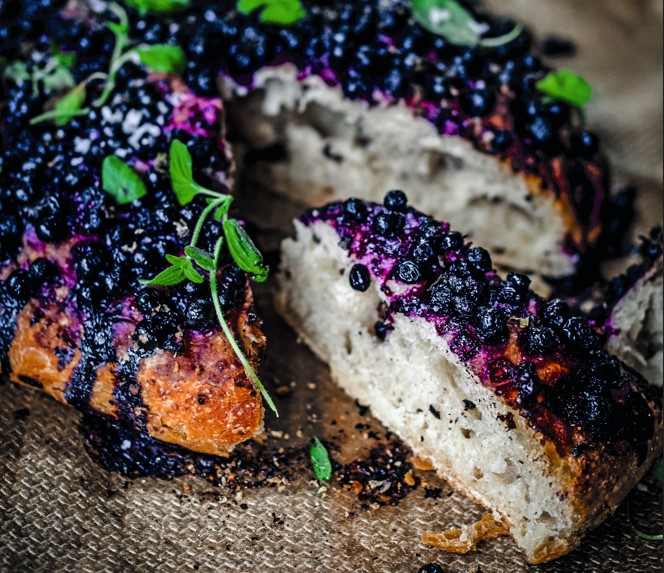 Norweigian Baking Through the Seasons
10 No-Knead Wild Blueberry-Oregano Bread
Bread? For dessert? It sounds wrong, but this wild blueberry-oregano recipe proves that it is so right. It's slightly sweet, deliciously jammy, and pleasantly herbaceous. What more could you want for an after-dinner treat?
Get the recipe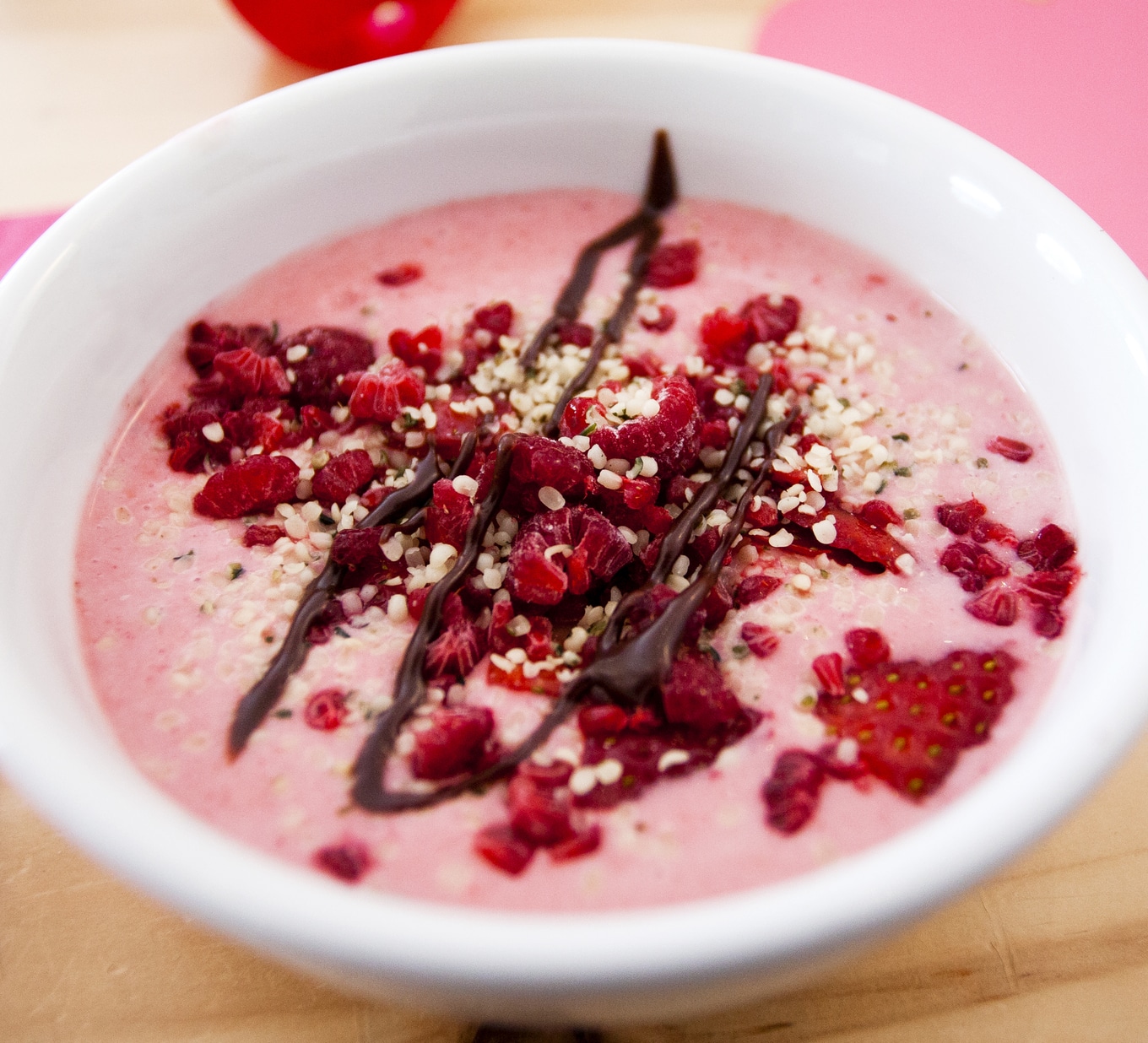 Amy Angelo
11 Chocolate-Covered Strawberry Smoothie Bowl
A smoothie bowl is a light, nourishing, super sweet dish, which works as the perfect dessert, breakfast, or snack, depending on how you're feeling. Add extra flavor and nutrition by serving with fresh raspberries, hemp seeds, and cacao nibs.
Get the recipe
For more vegan dessert recipes, read: